Camden Yards Hits It Out of the Park

Now that baseball is back in Baltimore, it means spring is upon us and summer is near. There's nothing like the smell of popcorn, peanuts, and hot dogs emanating from vendor stands while spending time watching the Orioles play in one of the best ballparks in the country. If you haven't taken a trip to an Orioles game recently, you may want to buckle up and head for Baltimore at your earliest convenience. There's a lot going on at Camden Yards, Hon!
The Ballpark That Changed Baseball
Forever known as the "ballpark that changed baseball," Oriole Park influenced the way ballparks were designed and constructed all over the country, with many other Major League and minor league baseball clubs striving to imitate its splendor.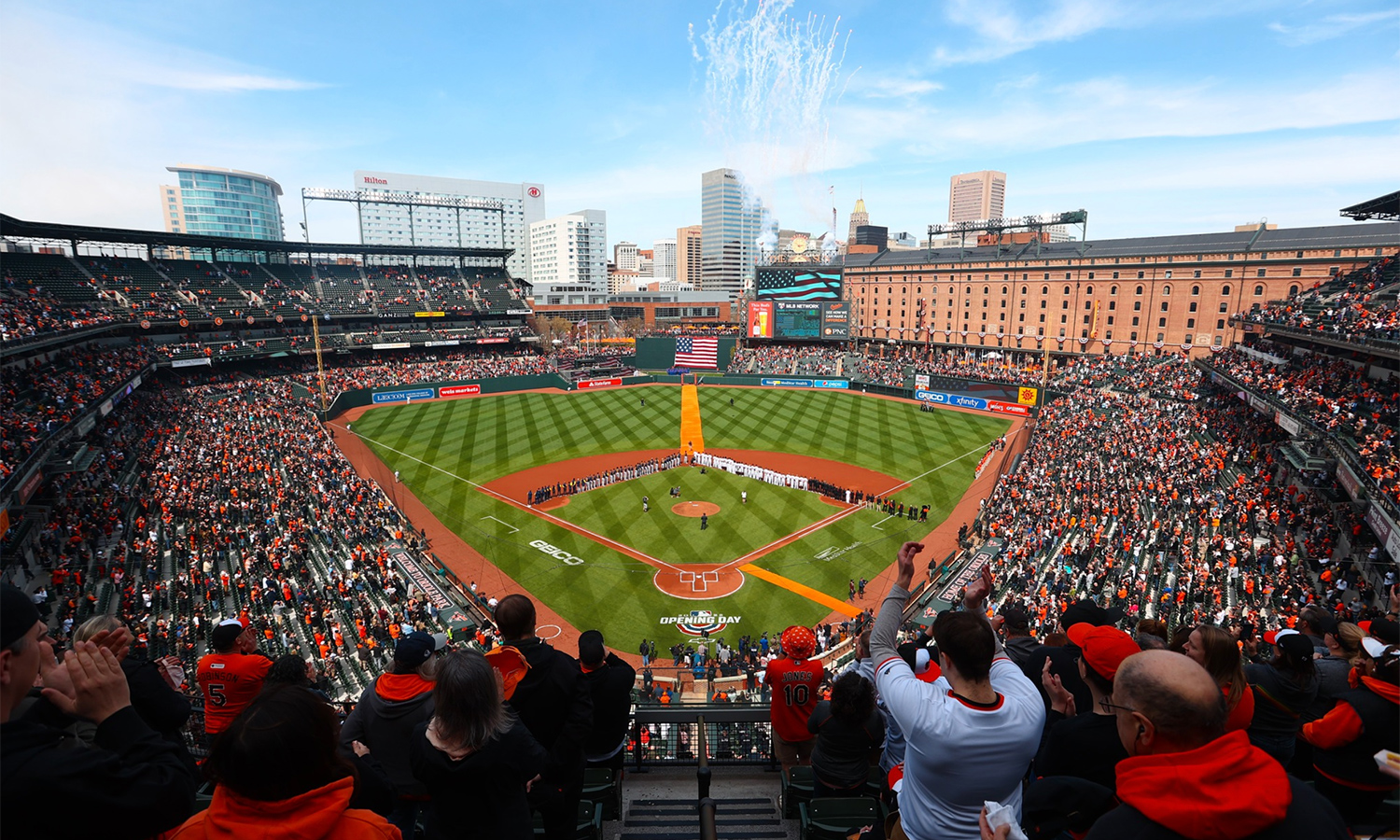 Since 1992, Oriole Park has been entertaining fans—over 74 million, to date—from all 50 states, and it continues to shine. 
Team Rebuilding
With the rebuilding of the club underway and new talent on the field, the Orioles are making baseball fun again. What a wonderful surprise the 2022 season turned out to be, with the team finishing over .500! Catcher Adley Rutschman is lighting up Camden Yards in 2023, along with fellow players such as Gunnar Henderson, Cedric Mullins, Anthony Santander, Austin Hays, Ryan Mountcastle, and closing pitcher Felix Bautista. With the addition of fireworks after home runs and when the Orioles win, along with flashing lights during night games when Bautista comes in from the bullpen to close the game, the ballpark is alight with excitement.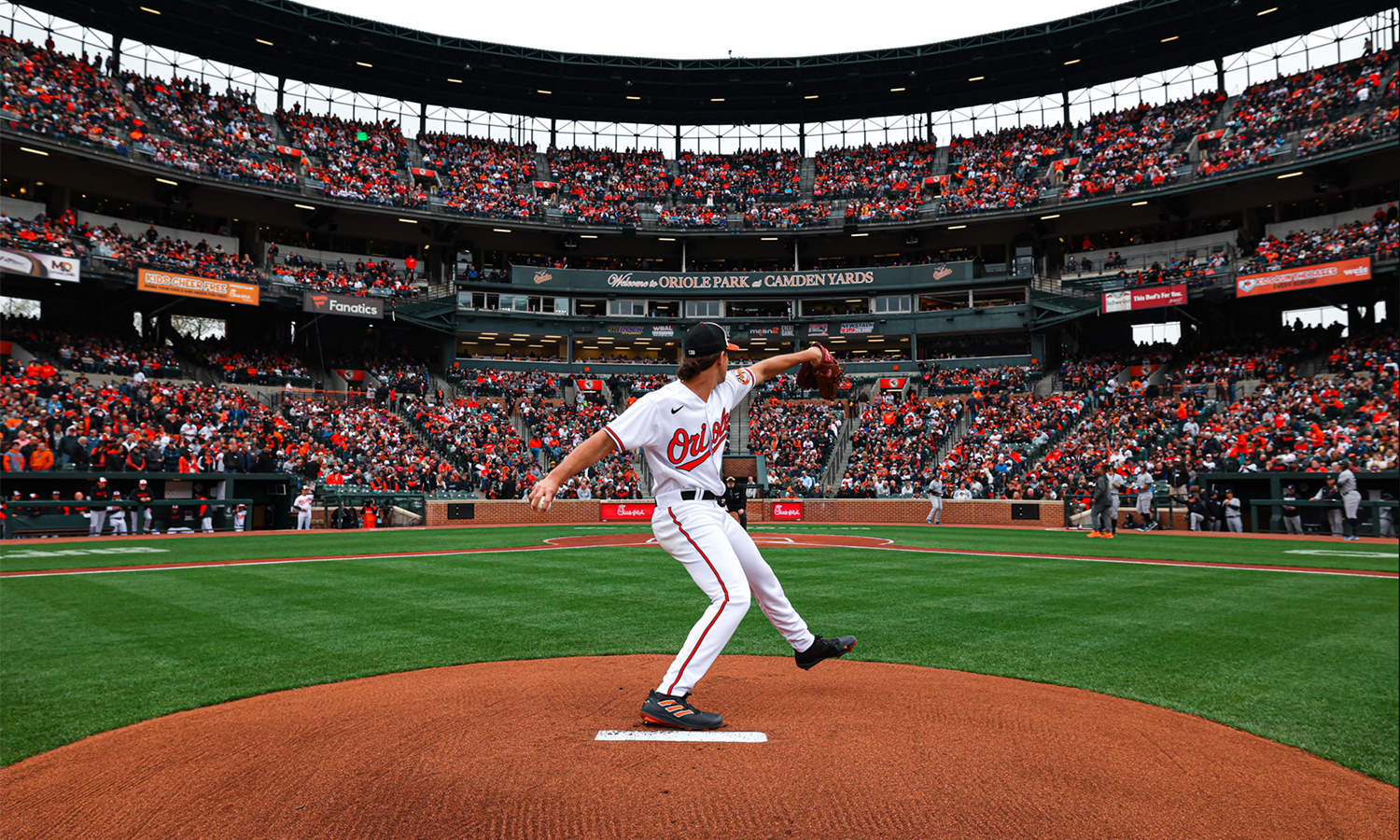 General Manager Mike Elias and Manager Brandon Hyde have been rebuilding and working with players for a couple of years as the team grows and evolves, and the Orioles are starting to see the results.
Ballpark Highlights & Promotion Schedule
On a recent visit, I couldn't help but be taken by how gorgeous the field looked with the warehouse as its backdrop. As the sun began to lower in the sky, the field looked heavenly. Head groundskeeper Nicole Sherry, along with her grounds crew team, has groomed a stunning field. 
For the 21+ crowd, be sure to visit Roof Deck, a bar with a view of the field from centerfield. The bar area is a lively and fun place to hang out with your friends. Or, if you enjoy watching the relief pitchers warm up, take your food to the picnic area in centerfield where the Orioles retired numbers statues reside. It's a different view of the ballpark, as you look straight to Homeplate. It's also a great spot for a picture or two. 
The addition of string lights over Eutaw Street adds even more charm to this street that sits between the warehouse and the ballpark.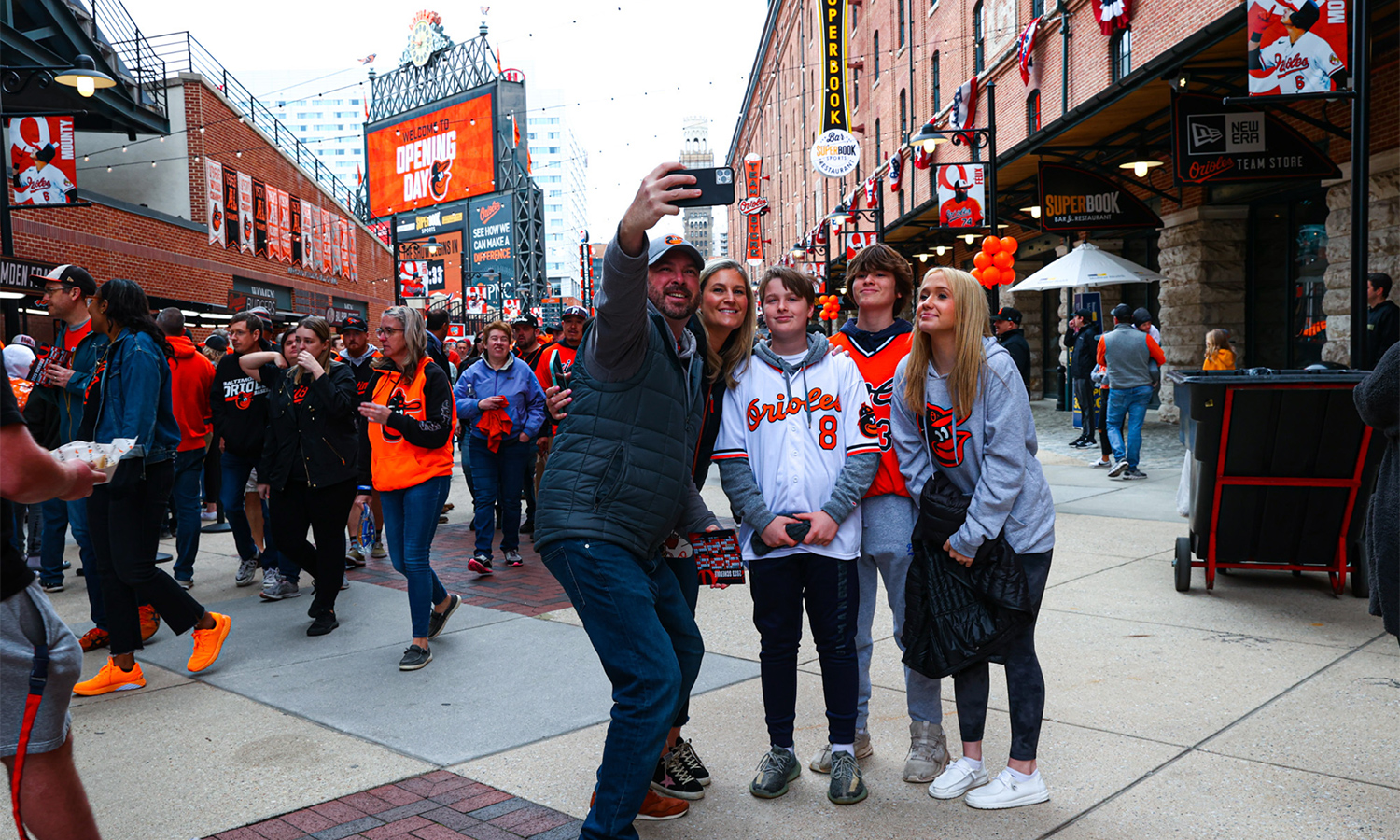 Those walking along Eutaw Street are often headed in the direction of one of Camden Yards' staples: Boog's Barbeque. Boog Powell, himself, is often at his food stand shaking hands with folks and talking baseball and food. Fans are eager to sink their teeth into one of Boog's famous sandwiches. As well, if you look carefully at the concrete along Eutaw Street, you'll see bronze ball markings where home runs have landed on Eutaw Street over the years. Can you find your favorite player's homer that landed on Eutaw Street?
If you're taking small children to the game, be sure to visit the Kid's Corner located near Gate C. An interactive treehouse called The Bird Hous eis popular, along with the moon bounce, skeeball, and large Oriole Bird bobbleheads. Kid-favorite food can be found there, as well, such as popcorn, hot dogs, French fries, ice cream, cotton candy, and beverages. 
Many of the promotional dates have been set on the calendar, so if you're looking to purchase tickets, be sure to check for giveaway nights. Floppy Hat Night is set for June 30, Hawaiian Shirt Night is scheduled for July 1, and many other bobblehead dates and other giveaways are on the calendar. Check Orioles.com for all the promotional dates.
Orioles Ticket Specials and Deals
One of the best deals of the 2023 season happens Monday through Thursdays where fans can purchase bleacher seats for just $10.
Parents won't want to miss the opportunity to take their children to a game under the Kids Cheer Free program. For each regularly priced upper deck adult seat, parents can get 2 tickets FREE for children 9 and under. 
While we're at it if your child wants to experience what it's like to be on the field at Camden Yards, every Sunday game offers children the opportunity to run the bases.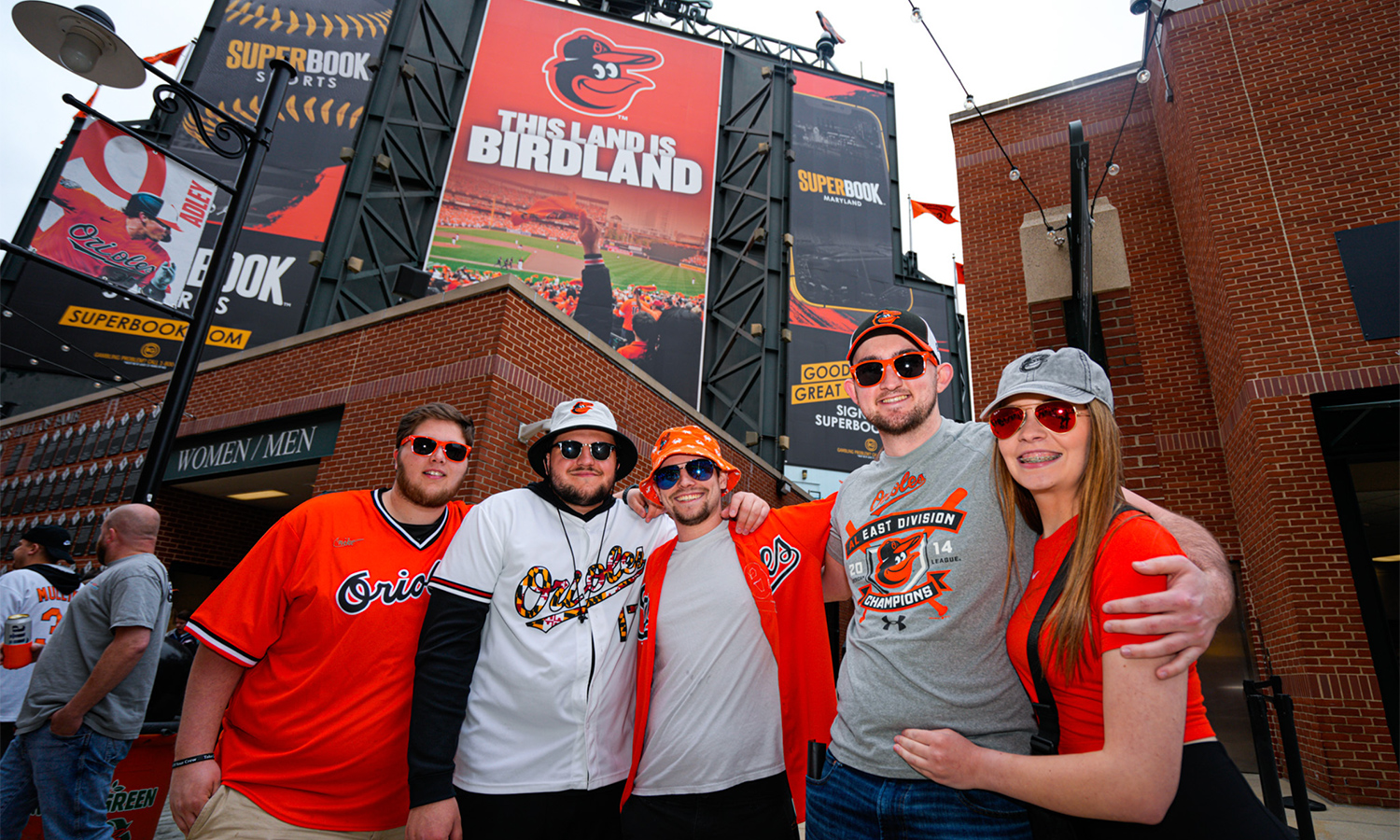 If you're looking for more of a whole "ballpark experience," including tickets and food, fans can purchase tickets in the Pepsi Picnic Perch. Starting at $45, the seats located in the left field include access to the Club Level, unlimited food and soft drinks, and more. My daughter recently took advantage of this offer and said the food was delicious. She especially enjoyed the ice cream.
For those in the military and those who are first responders, the Orioles have a discounted ticket program available for active duty, reserves, veterans, and retired military personnel. 
Finally, if you love to listen to music in addition to enjoying watching baseball, come to Oriole Park at Camden Yards two hours before game time on Saturdays. Early Bird Saturdays include music and more. As well, the Orioles will offer their Birdland Summer Music Series again this year, which happens post-game on selected nights. 
Something Special
The Orioles continue to aim to please their fans with all of their offerings, from promotions, activities, ballpark highlights, and a team that continues to grow with young and hungry players. Put this charming, historic, and iconic ballpark on your list of road trips to take this summer and get to know the new players. Maybe you'll see the fireworks at the end of the game with a win!
While You're in the Area
Check out our food suggestions, including round-ups of Baltimore specialties, burgers, vegan options, and snowballs, as well as reviews of Foraged and Matthew's Pizzeria.
Learn more about Port Discovery Children's Museum and other things to do with kids. Uncover the city's spooky side or soak in the city's architecture.
---
Lead Photo: Baltimore Orioles
Stephanie Verni is an Adjunct Professor of Communication at Stevenson University and the author of seven novels. She has taught a variety of communication courses, and she especially loved teaching courses in travel writing. A true Marylander, she enjoys writing about the beauty of her state and incorporating Maryland locations into her books. When she's not writing, you can find her on her boat cruising the Severn River with her family. She's on Instagram at @stephanieverniwrites