48 Hours of Free-Roaming Family Fun in Upper Shore, Maryland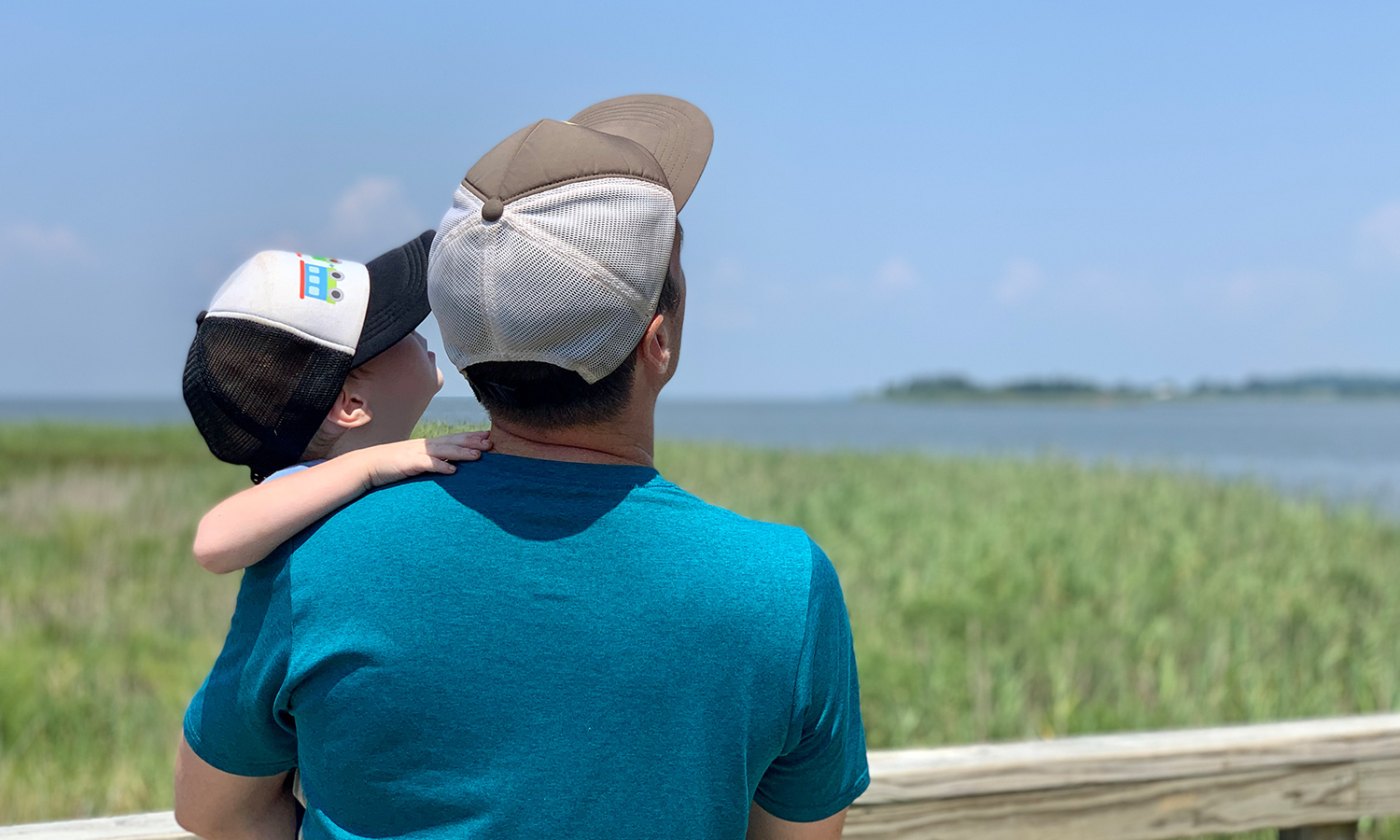 If you've only visited Maryland's Eastern Shore to go "downy ocean," you're missing out. The bucolic Upper Shore, including Cecil, Kent, and Queen Anne's counties, is a tapestry of rivers and farms. My family and I recently enjoyed a 48-hour getaway to this peaceful part of the Old Line State and found it to be the perfect antidote to a summer slump. 
About the area
Sitting just across the Chesapeake Bay from Baltimore, the Upper Shore boomed as a tourism destination during the steamship era — the late 1800s to the mid-1900s were its heyday. In the years following World War II, as cars and air conditioning became common for more middle-class Americans and Maryland opened the Bay Bridge, the Eastern Shore's tourism landscape shifted from the Chesapeake Bay shorelines of the Upper Shore to the ocean beaches of the Lower Shore. The Upper Shore has retained a rural atmosphere that feels a world away from our city lifestyle.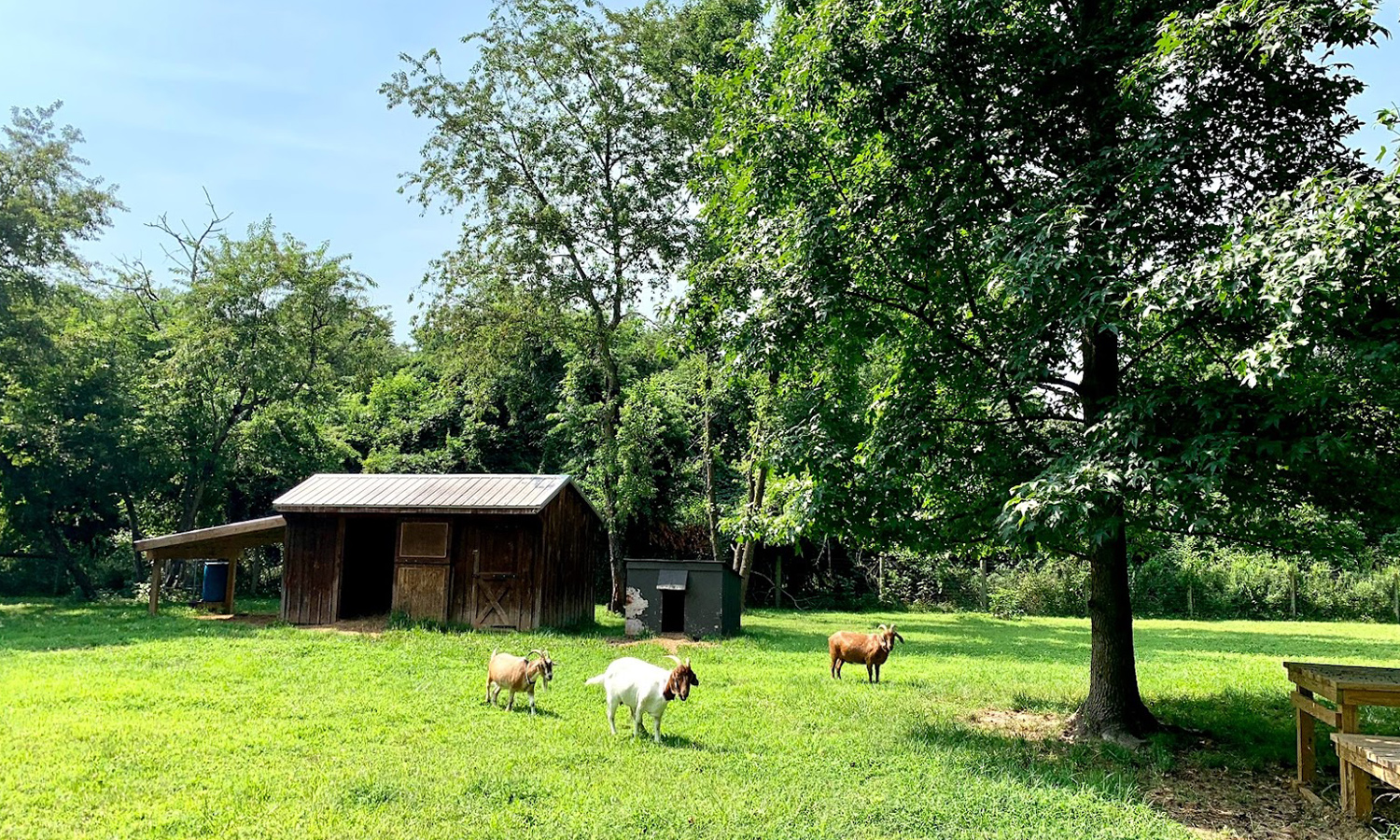 We were familiar with the Upper Shore from War of 1812 bicentennial commemorations along the Star-Spangled Banner National Historic Trail as well as for other historical events such as the Chestertown Tea Party Festival and the Tuckahoe Steam and Gas Show. This region's main draw is Chestertown, which is absolutely charming — but we wanted to check out more off-the-beaten-path spots this time around. We rented a guest house in Kent County, the least populous county in Maryland (less than 20,000 residents in the 2010 census) and the state's only jurisdiction with only one high school. The area boasts a variety of campgrounds, bed & breakfasts, and other accommodations such as the Evergreen Knoll Cottages in Betterton. 
Kent County offers 200+ miles of shoreline along the Chesapeake Bay as well as the Sassafras and Chester rivers. I am no seafarer, but this region certainly seems to be a haven for boating, whether you prefer a kayak or a much larger craft. My husband tried his hand at kayaking for the first time, borrowing a boat from our vacation house hosts and paddling on the calm waters of the Sassafras. It was the highlight of his trip.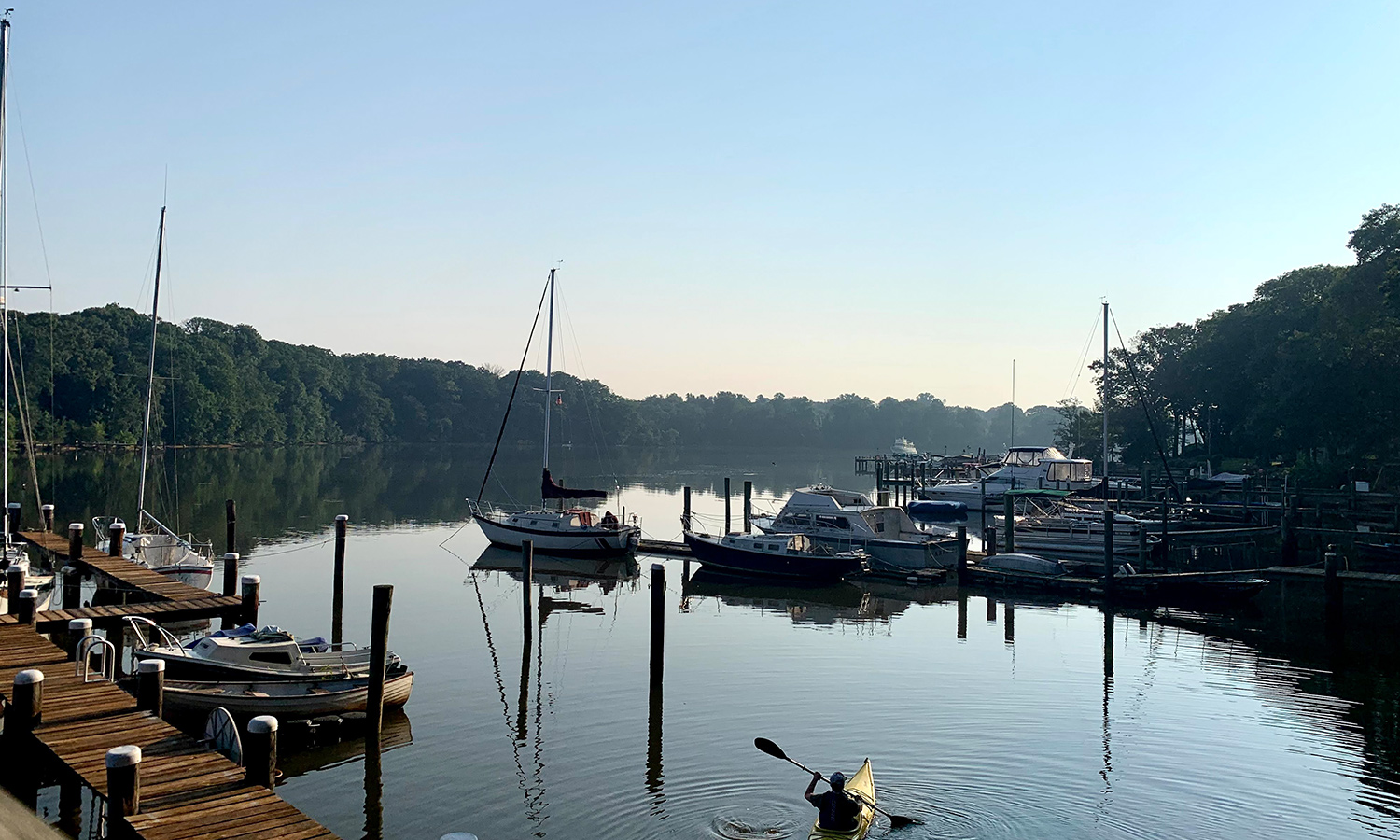 We both enjoyed soaking up riverfront views over morning coffee, driving down country roads lined with corn and soybeans, looking out for country wildlife, and seeking out destinations with local character but not overwhelming crowds (or price tags). 
Day 1: Local Flavors and Native Species
After leaving Baltimore around lunchtime, our first stop was Donut Shack in Severna Park to pick up donuts to power our getaway. After crossing the bridge we first headed south to visit Old Wye Mill in Talbot County, the "oldest continuously operated water-powered grist mill in the U.S. and the oldest commercial structure in continuous use in the State of Maryland." The mill, established in 1682, operates seasonally. After poking around the museum area, we spoke with volunteers who invited our toddler to grind corn by hand, examined the water wheel powering the mill, and purchased flour stone-ground on site.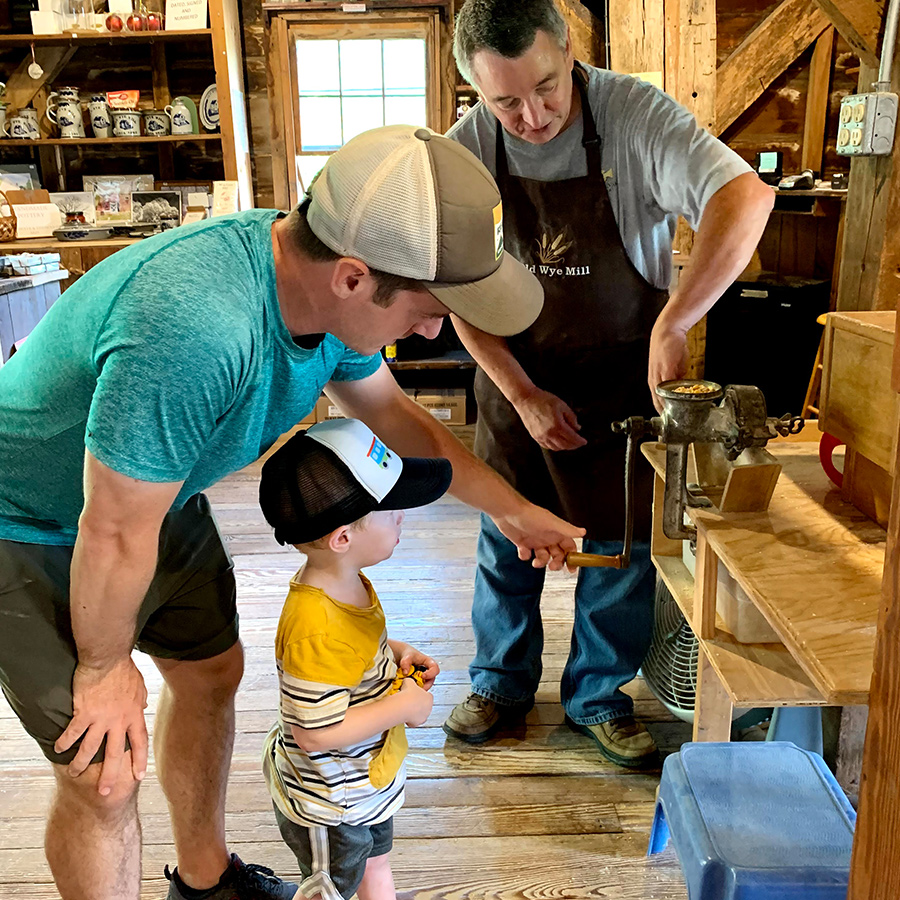 We hopped back in the car to explore more nearby landmarks: the picture-perfect Old Wye Church, celebrating its 300th anniversary this year, and Wye Oak State Park. While the nearly 500-year-old Wye Oak (the namesake of the Baltimore-born indie band) was destroyed in a storm in 2002, the park offers a quaint slice of Marylandia. We then traveled about 20 minutes south on Route 50 to dine in Easton and loved Rude Burger. With a hip interior, a generous outdoor seating area, and easy take-out packaging, Rude Burger makes a perfect stop for travelers dining in or carrying out.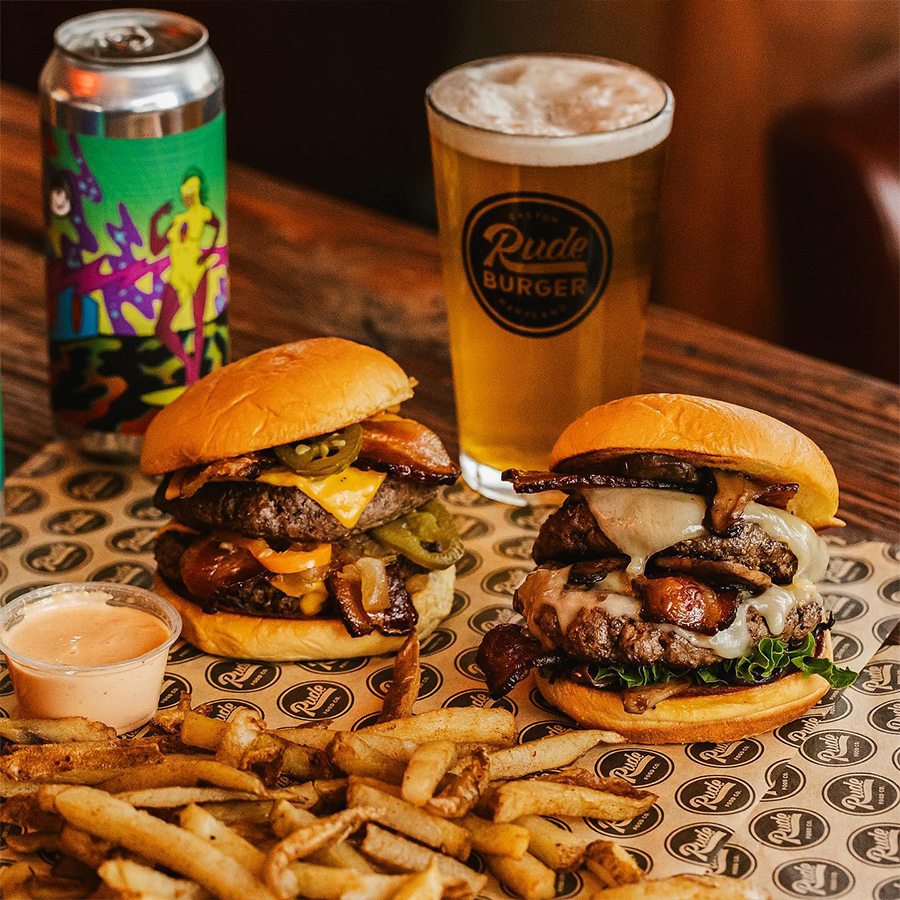 Next up was Adkins Arboretum in Caroline County, a 400-acre native garden and preserve. The grounds are open daily from dawn to dusk, but we took advantage of the free admission and sought refuge within the air-conditioned Visitor's Center (open Tuesday-Sunday). I was attracted here because it's part of the Harriet Tubman Underground Railroad Byway — the 125-mile area preserving the landscapes where Tubman lived and worked.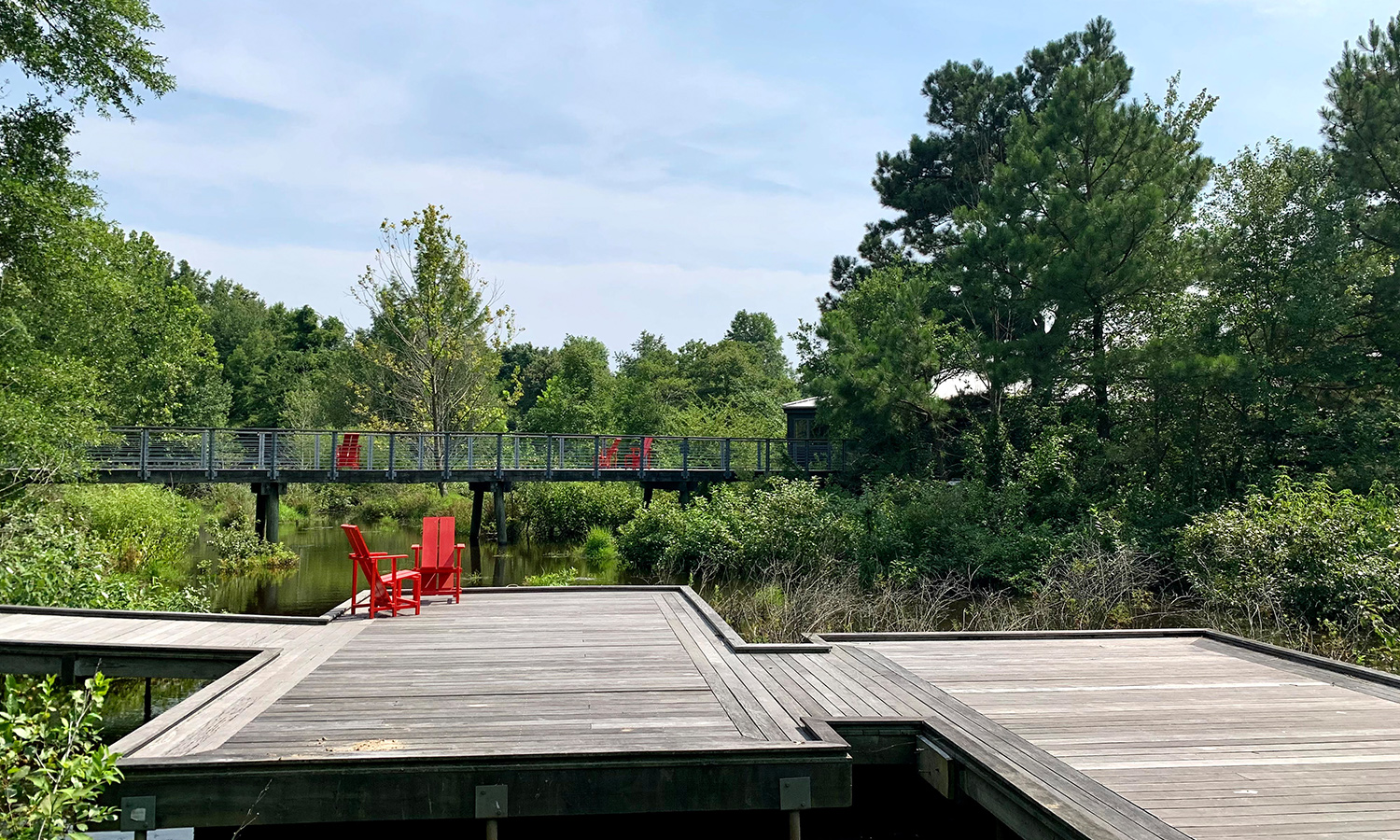 The grounds had plenty to offer in addition to history: a lovely outdoor seating area along the marshy Tuckahoe Creek, miles of trails for birdwatching and spotting native species, and four resident goats. My two-year-old loved pointing out butterflies and bunnies and playing in the sandbox. The staff were extremely helpful when orienting us to the site and sharing tips on what to see. I look forward to visiting again when it's less humid out.
Day 2: Playgrounds, Airplanes, and the Beach
We began our second day of the trip at Toal Park just outside the small town of Galena, where my son ran off some energy on the playground and my husband explored the wooded trails along Mill Creek. We then headed about five miles southeast to the Massey Air Museum, close to the Delaware state line. Although we were there before the museum opened at 11 AM, we could still walk around and see several historic aircraft on display on the grounds.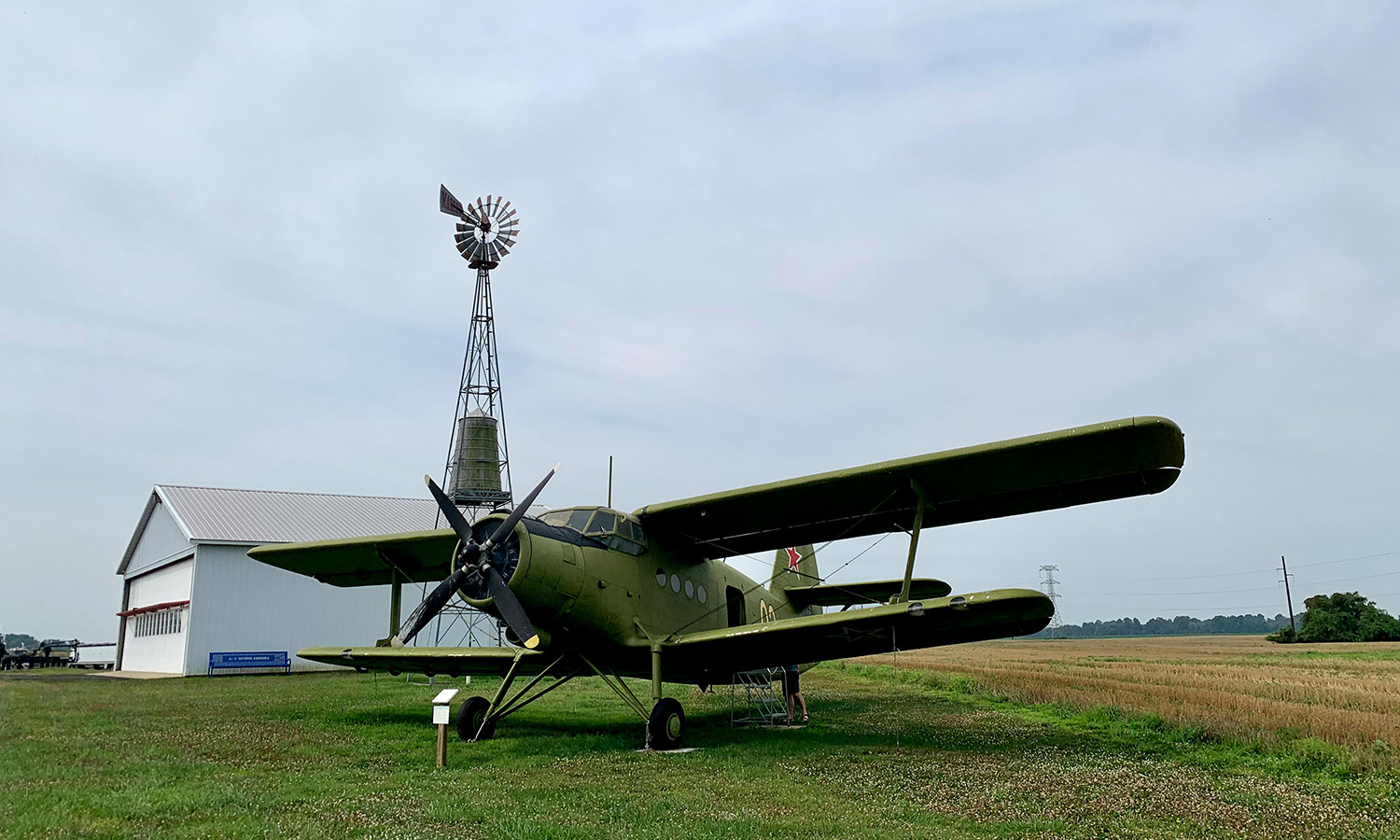 Betterton Beach was our next destination and the highlight of the trip for me. Betterton's story mirrors much of the area's history: every summer day between 1945-1961, the excursion steamship Bay Belle carried day-trippers from Baltimore to Betterton. It's now a sleepy town whose tourism industry pales in comparison to Ocean City. The beach is well-maintained, ADA-accessible, and very family-friendly. It was easy to haul all our beach accouterments from the free parking lot just across the street. While I can't speak to its use on a weekend, there was more than enough space for us to really spread out on a weekday.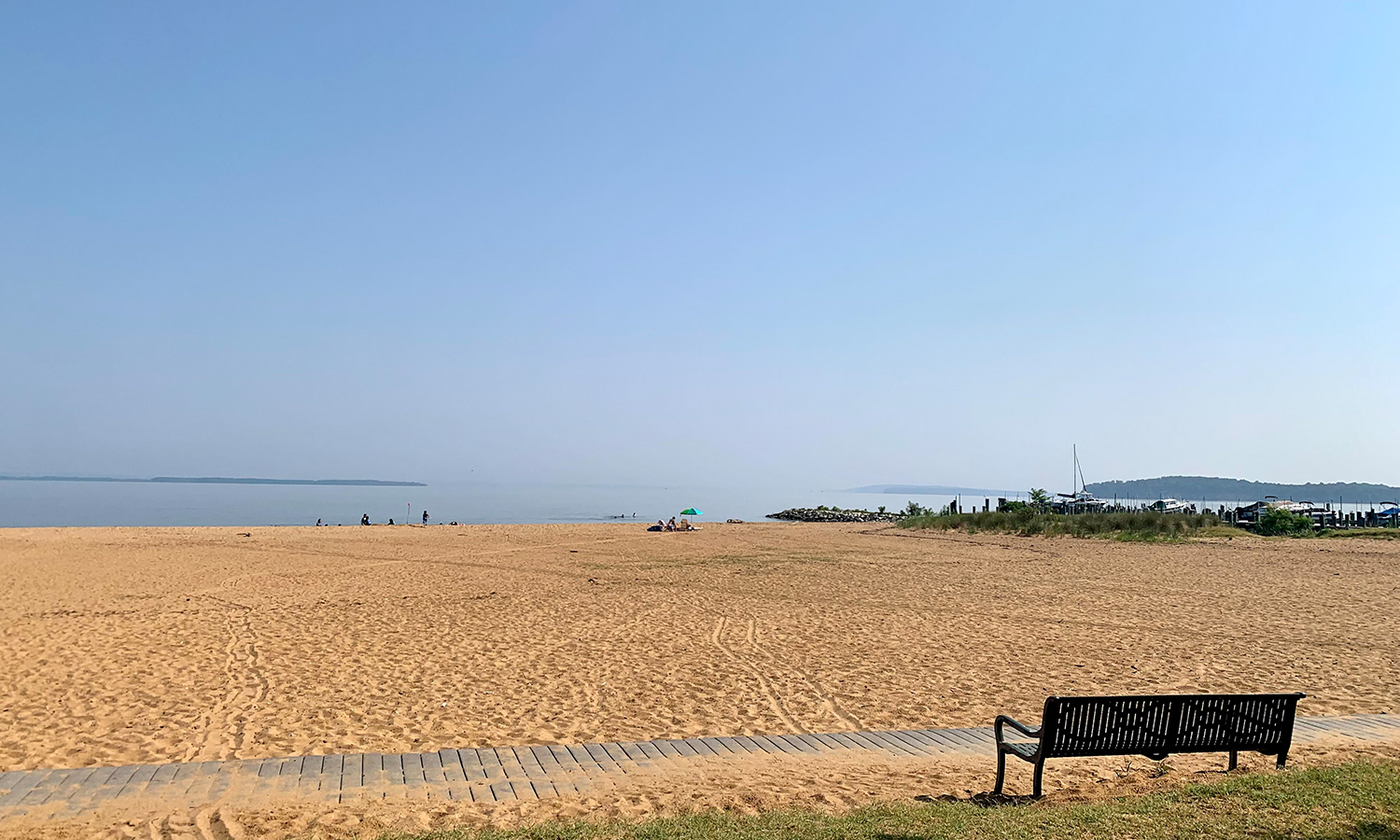 This beach sits on the Chesapeake Bay rather than the Atlantic, within sight (and earshot) of Aberdeen Proving Ground and Elk Neck State Park. The town itself seemed like a lovely destination, with a substantial playground and tidy municipal park. I found Betterton to be charming and inviting and would love to return sometime.
Day 3: Exploring Marshy Landscapes
We enjoyed a slow morning drinking in Sassafras River views before checking out of our guest house and hitting the road back home. Although we had originally planned to drive back to Baltimore via Cecil County and I-95, we ultimately decided to return across the Bay Bridge in order to visit Eastern Neck National Wildlife Refuge.
This 2,285-acre island refuge sits at the southern tip of Kent County and feels quite remote. I enjoyed the drive, with a speed limit of 25 mph and no one else within sight, but wouldn't recommend it if you're in a rush. We stopped off at the Tundra Swan Boardwalk, Tidal Marsh Overlook Trail, and Tubby Cove Boardwalk to take in the marshy landscape and look for birds. Avid bird watchers suggest visiting Eastern Neck in the spring or fall to catch migrating waterfowl on their seasonal journeys, but this national wildlife refuge provided a peaceful change of scenery even in the height of summer.
Our final stop before heading back home was the town of Rock Hall. We enjoyed the sandy shores of Ferry Park before heading about a mile and a half inland to "downtown" Rock Hall.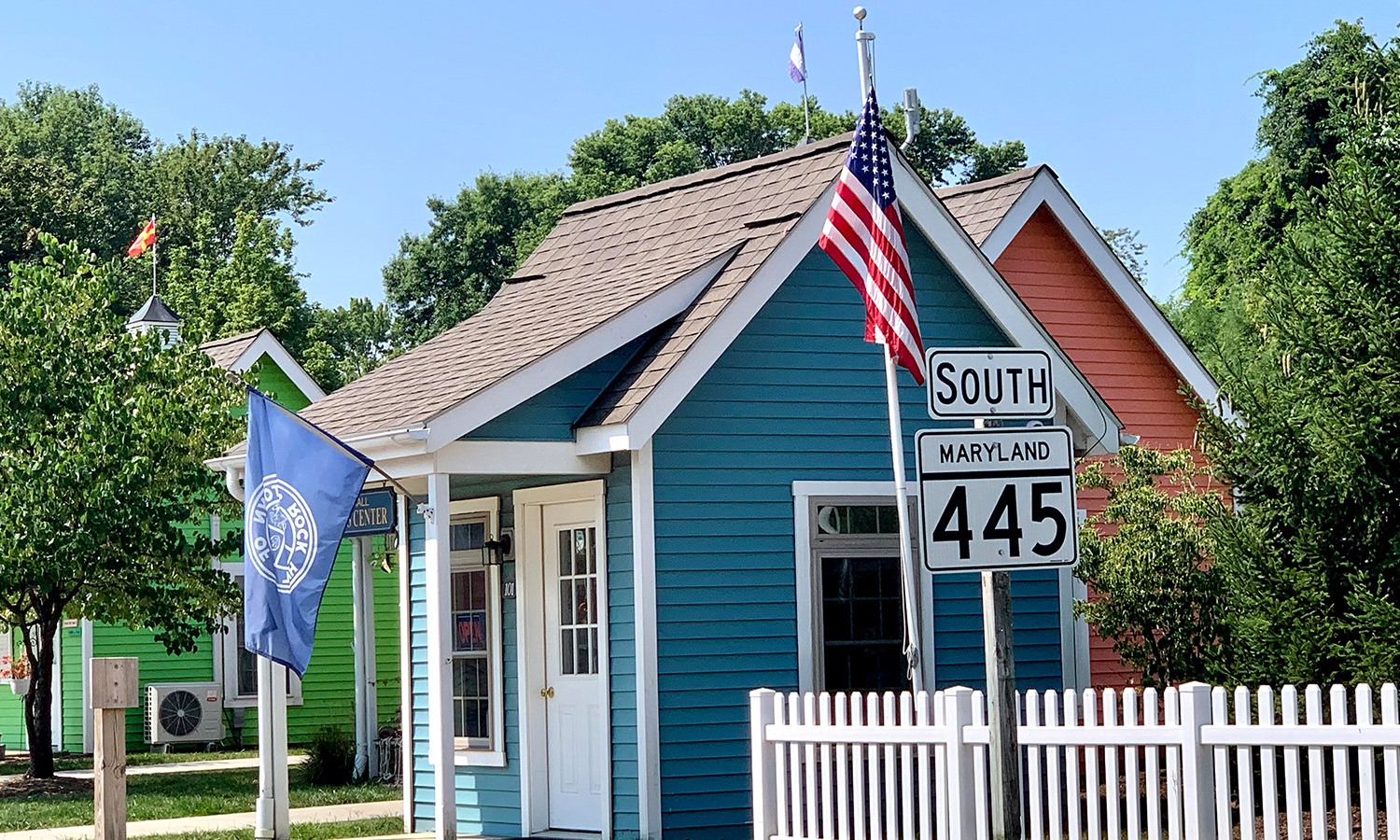 Although we didn't stop inside, I would nominate their Visitor Center to be the cutest I've ever seen. We ate lunch al fresco at Java Rock Cafe and watched people pedal by on bikes before stocking up on snacks for the car at Bayside Foods. Leaving in the middle of the day to avoid rush hour, we were home in time to do a few loads of laundry before bed. 
Got more time?
I'd love to come back and explore some of the region's small museums such as the Rock Hall Marine Restoration and Heritage Center, Betterton Heritage Museum, and the African American Schoolhouse in Worton. Other destinations on my Upper Shore bucket list include Lockbriar Farms, a family-owned you-pick farm that makes their own ice cream, and Turner's Creek Park and Sassafras Natural Resources Management Area. Maryland's Upper Shore offers quite a range of distinctive treasures, whether you prefer boating, beach-going, or becoming acquainted with local history. 48 hours is just enough time to just scratch the surface.
---
Lead Photo: Auni Gelles
Auni Gelles is a public historian, ice cream enthusiast, and mom to an energetic toddler. A Seattle native, she has lived in Baltimore for 10+ years. Follow her at @aunigelles.