Family Road Travel Still Matters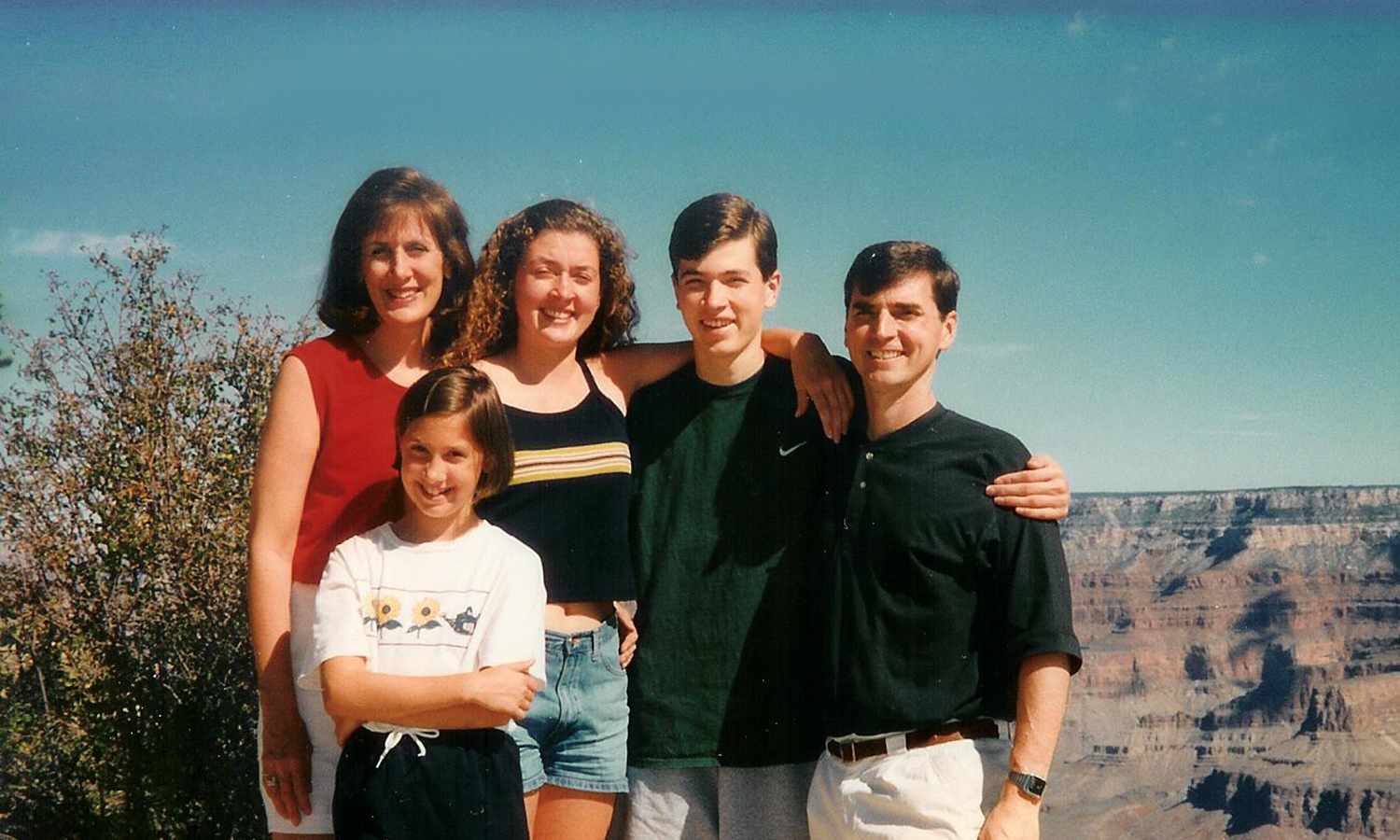 My 11-year-old eyes had never seen mountains other than the rolling blues of the Blue Ridge, and they could hardly make sense of the snow-capped Rockies that loomed in front of the car window. I craned my neck to take in the view, watching Pikes Peak grow smaller as we left Colorado Springs and headed north towards Cheyenne. Over the next two weeks, I dipped my toes in the Great Salt Lake, watched the sunrise over the Grand Canyon, hiked along the red-rock buttes in Sedona, explored ancient ruins at Mesa Verde, and played hide and seek in the Garden of the Gods. It was the biggest adventure my family had ever experienced together, and yet my memories aren't limited to the destinations we visited.
Over twenty years have passed, and two of the strongest memories that have stayed with me are from inside the van we rented. 
I remember our daily lunch, pulled from the cooler, and sliced on a cutting board on my mom's lap. French bread, cheddar cheese, summer sausage, and apples. It was cheaper to stock up on simple groceries along the way than to pick up fast food for our family of five. But if you had asked any of us, we'd have chosen another "picnic lunch" in the car over a Happy Meal. 
I remember the weight of my walkman in my hands as I stared at the window, realizing there was so much world still to see. 
With COVID, our world has become small. Families are no longer flying across the country to explore new places. Instead, we're finding adventure in our own backyard. And while work and schooling have gotten more complicated, some things have become simpler. Let's get back to the days of loading up the family car, settling in with a good audiobook, and staring out the window. There is still a lot of world to see.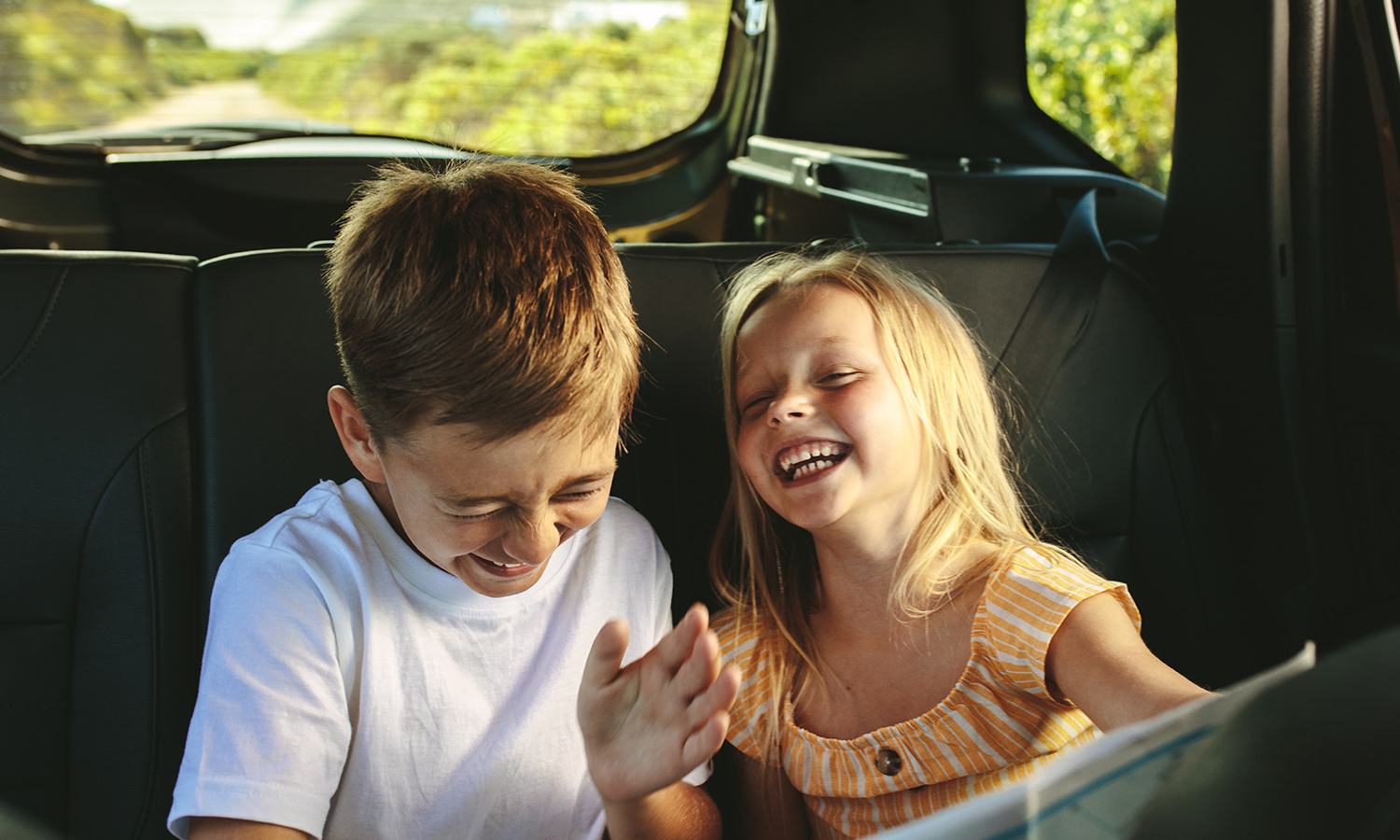 Frederick resident Cathleen Gough and her husband Nathan aim to take their daughters Moni (5) and LuLu (4) on one in-state trip per month during summer months. After having to cancel trips to Colorado and North Carolina this year, they've been able to double their goal and see more of what their home state has to offer. Their family of four has enjoyed hiking, swimming, and trying out various water sports at Deep Creek Lake and Rocky Gap State Park. (Nathan and Cathleen highly recommend taking advantage of the happy hour at Dutch's at Silver Tree at Deep Creek.) They've relaxed along the Chester River waterfront while staying at Camp Pecometh, where Cathleen attended as a camper and later worked as a camp staff member. The family also enjoys drives to the Eastern Shore, where they've explored state parks Janes Island and Pocomoke River. They like to stop at Fisherman's Crab Deck to stretch their legs and enjoy a seafood feast after crossing the Chesapeake Bay Bridge.
"I hope [our trips] show our daughters all the diverse and fun spots that Maryland has to offer: from the mountains and lakes to the cornfields and beaches," Gough said. "Even though this summer was different, we took advantage of the time we had just to ourselves. We didn't need to jet set to laugh, play, and relax."
The thought of road travel can send many parents down a frantic trail of car toy purchases and tablet downloads. But consider what is lost when our eyes are glued to a screen. Consider your next drive an invitation to look up and out at the sights around you — whether you're counting cows along country roads or admiring the wildflowers growing on the highway median.
Stare at the sky while listening to the kids chatter about Pokémon, steal admiring glances at your partner, close your eyes, and feel the sun on your face.
"Getting away helps everyone reset," Gough said. "We have minimum screen time and really get to free up our minds. After a busy trip, the girls fall fast asleep and my husband and I can enjoy the quiet time."
When the girls aren't napping, the Goughs have been working on teaching them classic car games, such as I Spy. Other great car games include 20 Questions, I'm Going on a Picnic, and The License Plate Game. Your kids might resist at first, but it likely won't take long before everyone joins in on the action. 
Janel Walters of Annandale, Virginia, makes family road travel a special treat for her 8 and 6-year-old sons by sneaking a new book or activity into the seat pockets of their car. She and her husband also allow each boy to pick out a treat from the gas stations they stop at along their route. Since moving to Virginia in 2018, their family has explored Baltimore, Annapolis, Ocean City, Salisbury, and Assateague Island. 
"Our goal in traveling is to create a strong family bond through joyful experiences with our boys," Walters said. "[We want] to learn together, explore together, and challenge ourselves physically."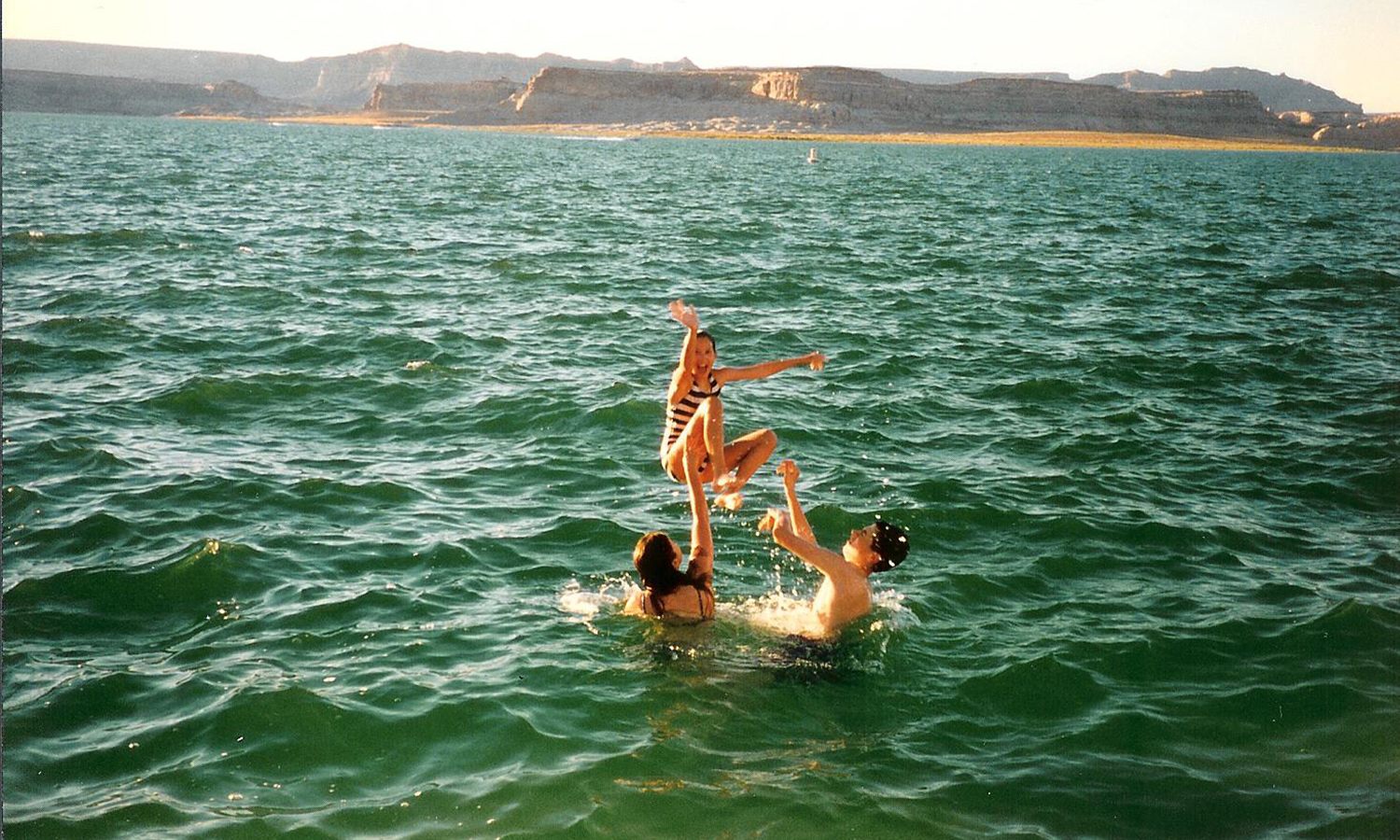 The Walters see family vacations as a "foundation of presence" in the lives of their sons, and want to be an example of making family a priority. "The more we do as a family, the better our relationships will be," Walters said.
While family connection alone is enough to make road travel worth doing, there are also plenty of ways to consider your vacation an educational venture. Whether your destination is a museum or campsite, opportunities to learn exist in and around the car. Take what your kids are learning virtually and make it a reality for them. Walk the battlefields they learned about in history class, practice addition with pebbles along a creek, or have them read aloud to you during the drive. Learn to spot the state bird (Baltimore oriole) and flower (Black-eyed Susan), print off "nature bingo" cards from Pinterest, or subscribe to a few family-friendly podcasts. 
Check out the "Ghost Fleet" at Mallows Bay, a marine sanctuary located south of Baltimore that boasts over 200 historic shipwrecks. Hunt for shark teeth along the beach at Calvert Cliffs State Park. Engage your kids in conversations about race as you follow the route of the Underground Railroad along the Eastern Shore.  
Poke around one of the 200+ historic districts in Maryland, let each family pick a different state park (there are over 50), or base your trip around food (we won't judge). Chances are you or your kids already have a few nearby destinations filed away to visit "someday." Start there, and see where you end up. 
The world is your oyster, and all you need to enjoy it is a tank of gas. 
---
Lead Photo: Laura Rennie
Laura Rennie is the Editorial Manager of Maryland Road Trips and also works as a freelance writer. She loves a good burger and often plans her travels around food. Laura lives in Frederick, MD, with her husband and daughter. She can be reached at laura@marylandroadtrips.com.