Ready to Roll: Tips For Disabled and Mobility Challenged Adventurers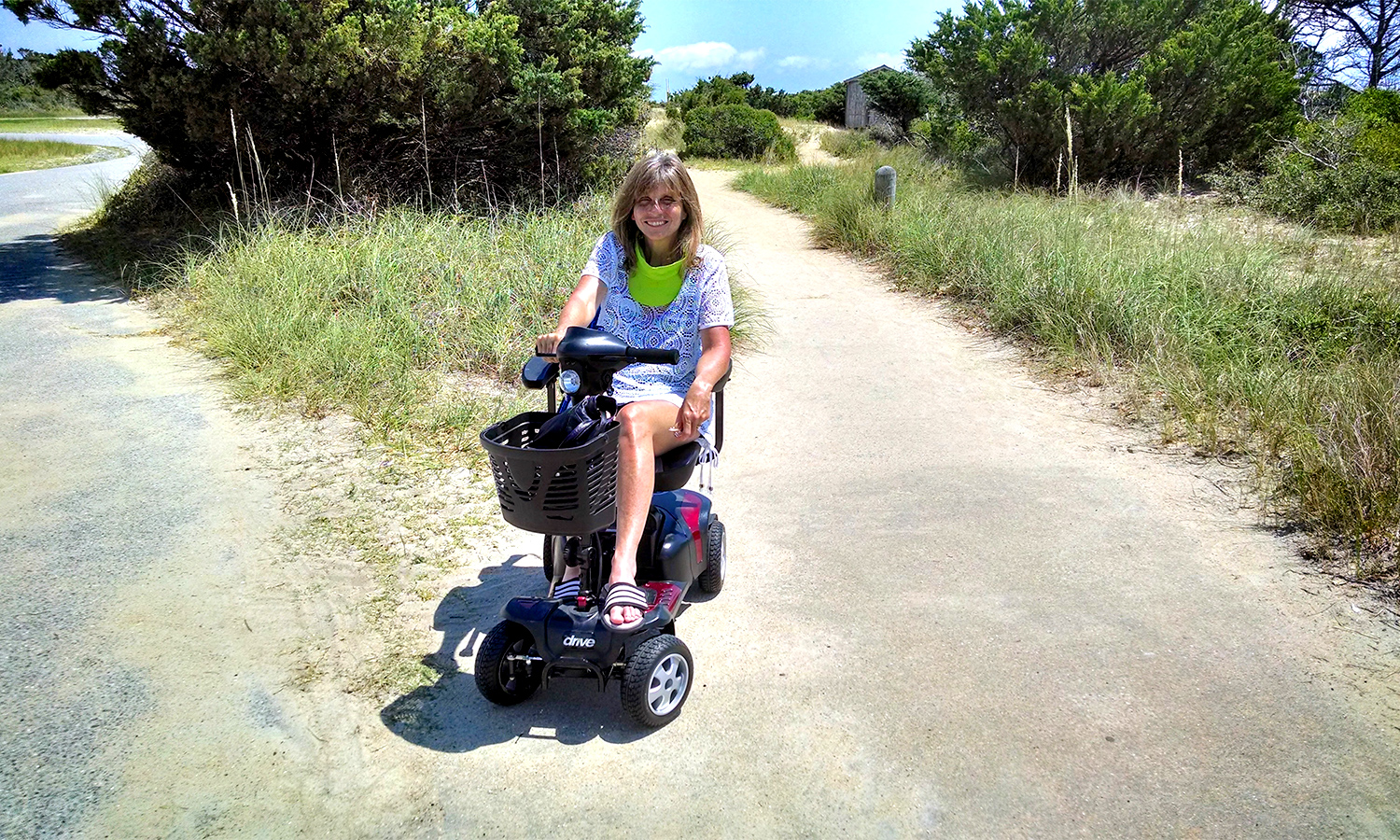 For seven years of my life I needed a wheelchair and mobility scooter to get around. My health issues make traveling tricky at best and at its worst, downright harrowing. But my family chose to roll with it—literally! learned a few tricks that I still use when traveling, even after I was able to regain some strength and donate my scooter earlier this year.
Traveling with mobility issues can be a little less stressful (and even lighter on the wallet) if you plan ahead. Here are my go-to tips:
Find Freebies
Having a disability, especially a mobility disability, is expensive. Vehicles, wheelchairs, scooters, and other necessities for getting around don't come cheap. A nice perk from Maryland Department of Natural Resources is a free lifetime state park passes for persons with disabilities. The pass covers the entrance fee for the person with disabilities and a companion, but doesn't include camping fees, boat launches and rentals, bus parking, or other concessions and special charges. Visit the DNR website for more information and to apply.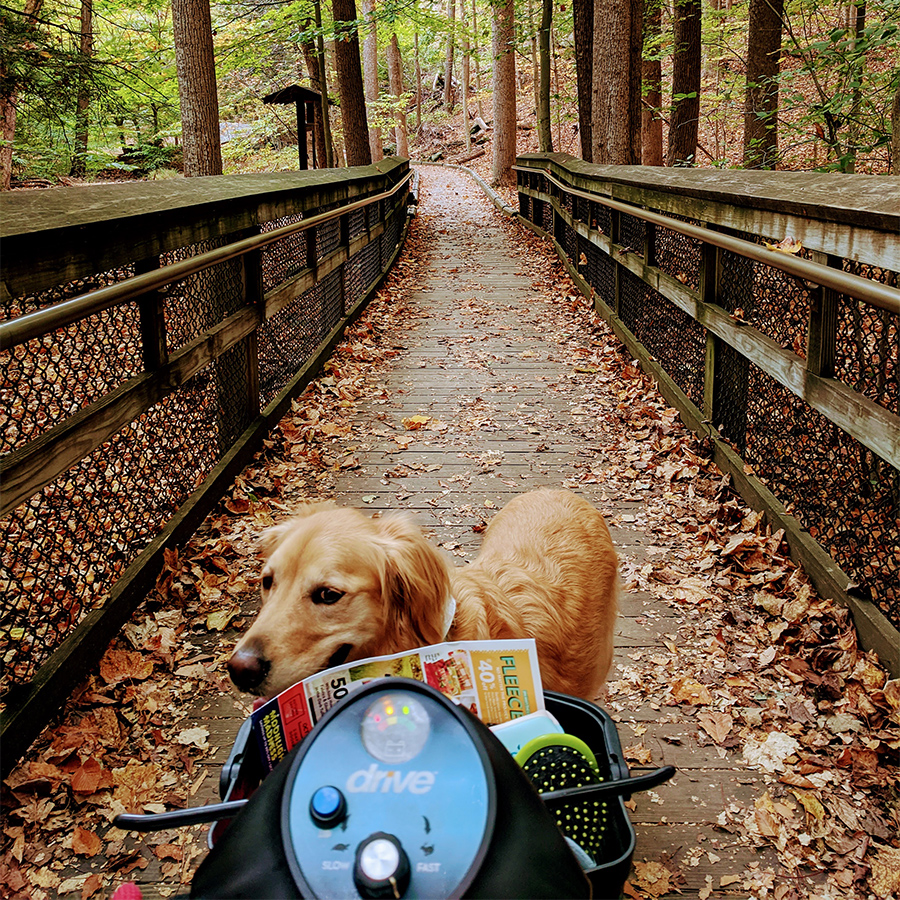 The U.S. National Park System offers a similarly sweet deal. The National Park Access Pass grants free access to persons of any age who have been medically determined to have a permanent disability. It doesn't have to be a 100 percent disability, but one that severely limits one or more major life activities. Visit the NPS site for more information or to apply. Applicants must provide documentation of the disability, and residency or citizenship. 
Survey the Lay of the Land
When traveling to parks in-state, check out the DNRs accessibility page first to map out the location of accessible trails, fishing piers, and other features you can use. If you're heading to shop at one of Maryland's beautiful scenic downtowns, be aware that not all shops are wheelchair accessible because of the step or two it takes to get inside some of the historic structures. Call ahead or go online first to view photos or read descriptions that might give you a better idea of steps and accessibility to shops. 
For example, Emporium Antiques in downtown Frederick is accessible. You can park free at metered parking in downtown Frederick—just be sure you either have handicapped plates or a placard hanging from your rear-view mirror. Call other towns you'd like to visit to find out what the deal is with local parking and fees for visitors with disabilities.  
Parking and Bathroom Access
Whether you use a mobility aid or not, finding handicapped parking is a non-negotiable. Period. Carrying a backpack or shopping bags and walking on arthritic feet or lifting with inflamed muscles and joints is a hard no. You'll want your parking spot to be as close to your destination as possible. It's also wise to plan ahead to know where you can find accessible bathrooms. While some maps indicate accessible parking and restroom locations near the attraction or trail you want to visit, it doesn't hurt to call ahead and check exactly where the parking and accessible bathrooms are located. And lastly, get plenty of rest the night before. A well-rested traveler is always a happier camper. 
Travel can be complicated for persons with disabilities and mobility issues, but with lots of rest and lots of planning, it doesn't have to be a nightmare. Get out and enjoy as much as you're able. 
---
Lead Photo: The author using her mobility scooter on one of her travels. Credit: Jackie Duda
Jackie Duda is a writer with disabilities living in Frederick, Maryland. She loves getting out and writing about her travels with her kids and husband and their Golden Retriever, Henry. Jackie has been writing for nearly 30 years, with articles published in Woman's Day, The Washington Post, Costco Connection Magazine, The American Institute for Cancer Research, and many others. Before writing, she was an English teacher with Montgomery County Public Schools. She chronicles her travels and day-to-day life with disabilities on Instagram @jackiesjourney4.