7 Tips for a Better Road Trip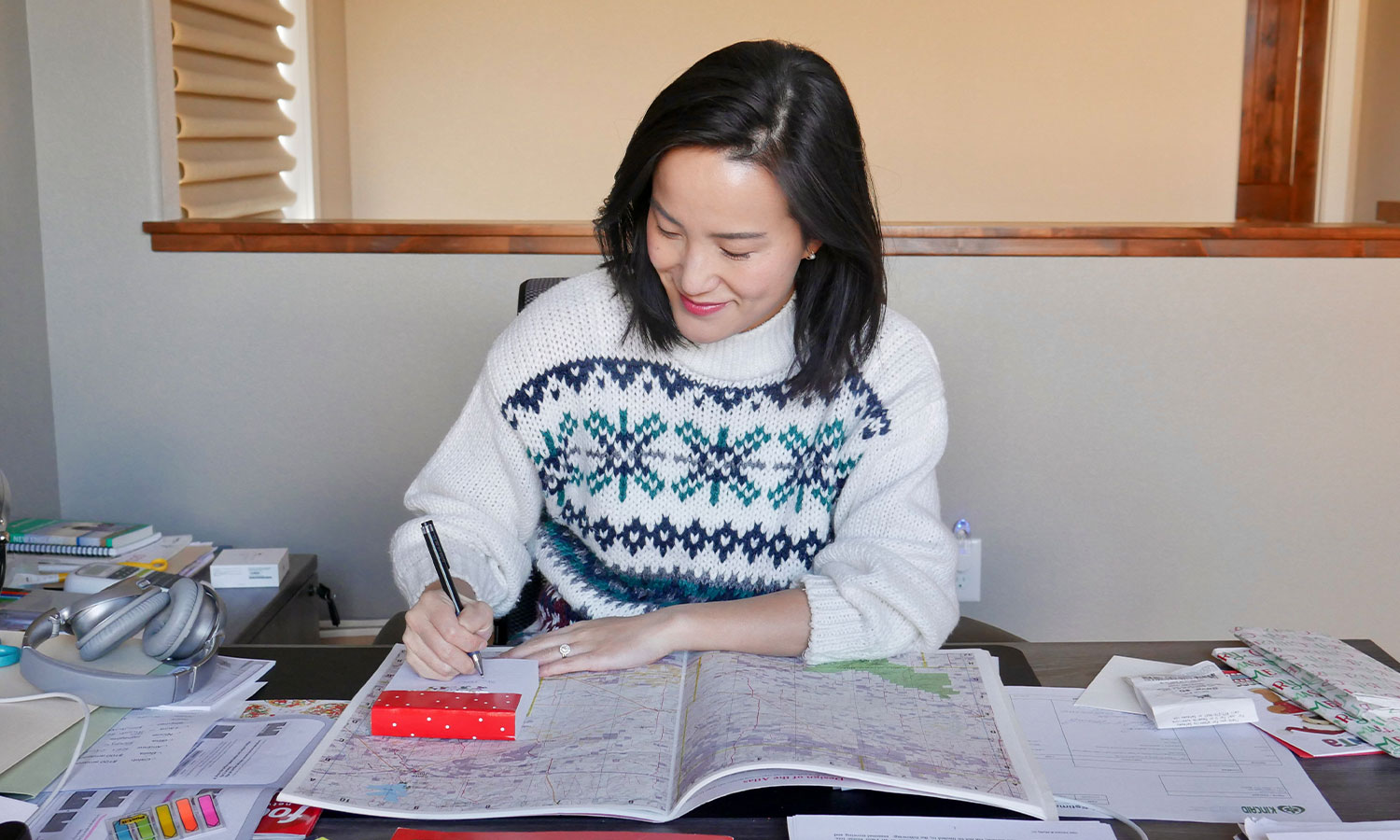 There is something innately spontaneous about a road trip. Being able to control your schedule, stop wherever looks interesting, and even go on a complete detour makes road travel much more about the journey than the destination. As a kid, I took an astonishing number of road trips with my parents. From Niagara Falls to Disneyworld, college tours through New England, and pilgrimages to every national park, road trips were some of my most vivid childhood memories. I still remember a 1990 road trip to Mount Rushmore like it was yesterday: We drove through the night and arrived just before dawn. In the dark, we didn't even realize where we were until the sunrise slowly unveiled the distinct features of the four Presidents carved onto the side of the mountain. It was pure magic. 
While unexpected pleasures are sure to pop up along the road, careful planning ahead of time will help you avoid unhappy surprises. From deciding where to stay, packing food, and planning routes, there are a lot of things that go into making the journey smooth. My parents, the types who always prepare for the worst, were wonderful role models for executing a successful vacation. Here are seven tips to ensure your next road trip is successful:
Choose your vehicle wisely
The vehicle you travel in makes a  big difference in the quality of your road trip experience. Consider how many miles you plan on driving, the weather conditions you'll be facing, and whether you'll be using your car for camping. If what you have doesn't check off all the boxes, renting is a great option. The benefit of renting is that you avoid putting miles on your own car. The downside is possibly being limited to where you can return the vehicle. Make sure you understand where you're allowed to return a rental to avoid paying exorbitant fees. If renting isn't in the budget, put together a checklist of "must haves" for your personal vehicle to ensure you're fully equipped for a successful journey.
Get your vehicle inspected
I once got a flat tire on a road trip only to realize I didn't have a spare in my trunk. It was 10 p.m., and I had to get my car towed to the nearest dealership and stay overnight in a strange town to wait for the dealership to repair my car the next day. Classic rookie mistake!. You would never leave for a trip if you weren't feeling healthy, so why should your car? Take your car to the mechanic and have its vitals checked at least a week before your trip. Make sure you have a spare tire, jumper cables, and a roadside emergency kit should car trouble strike. You'll have much more peace of mind going into your trip.
Less is more
When it comes to packing for road trips, less is definitely more. Trust me, it's not fun to lug a big suitcase in and out of every hotel you stay at or go digging around whenever you need something.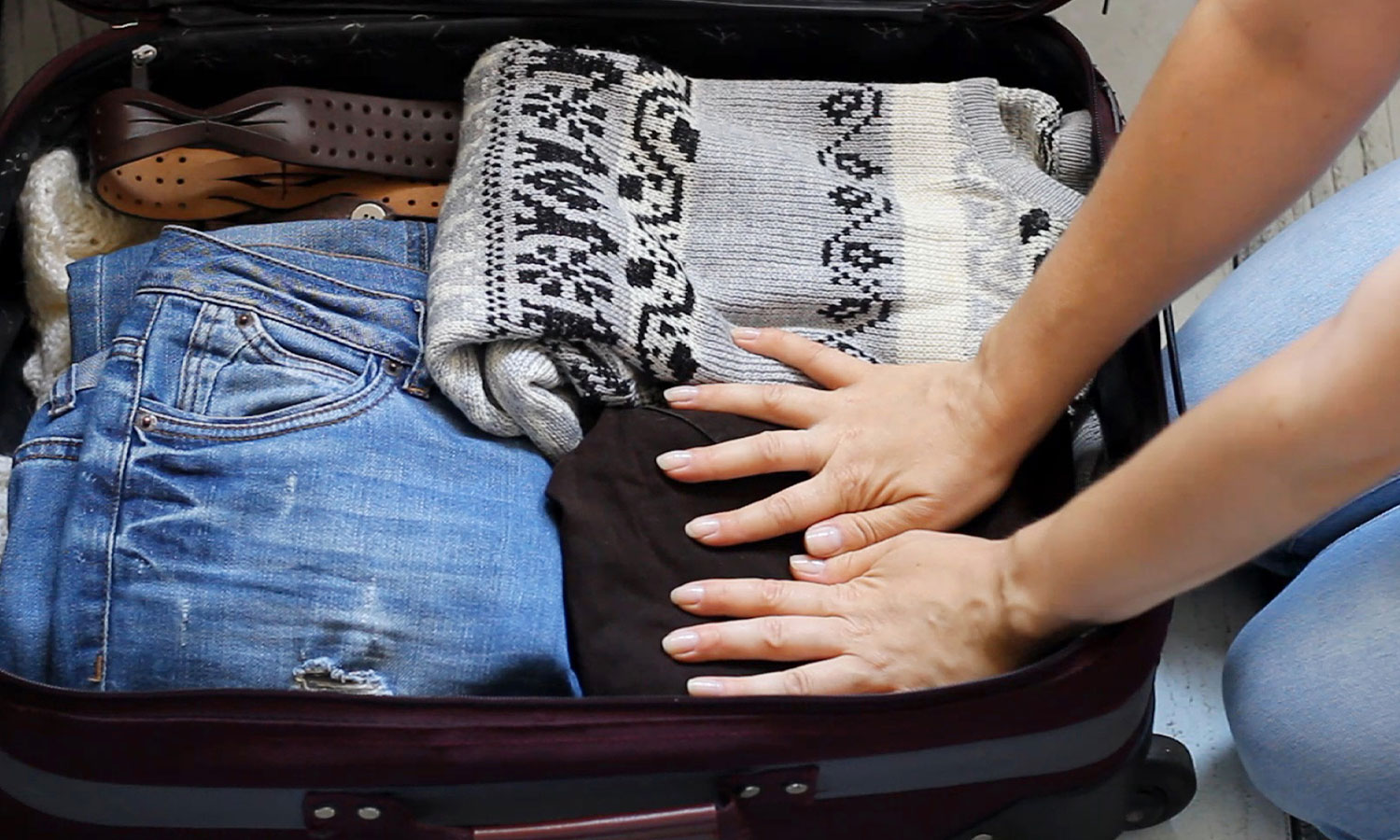 Bring the essentials, find places to stay with a washer/dryer or laundry service, and use packing cubes to organize the essentials for easy access. Embrace the minimalism of road travel and know that, whatever you need, you can always pick up on the road!
Print out directions, or better yet, buy a map
At some point on the road, you've probably wondered how you ever survived without GPS. Most people of Gen Y and Z don't even know how to read a map. But every now and then, we'll find ourselves without service and consequently, completely adrift. That's why it's helpful to print out or take screenshots of directions before you hit the road. Better yet, keep a map in your glove compartment and learn how to read it. You never know when this antiquity may be a lifesaver. 
Get a parks pass
If you're planning to do a lot of hiking and camping, consider buying a national park pass. For $80, you get entry into every national park and national fish and wildlife refuge for an entire calendar year. You can also get passes for state parks as well. Check out a state's park service website to purchase. 
Snacks on snacks!
If you're like me, a road trip is the perfect excuse to eat fast food and go exploring vintage diners. But believe me, this gets old quickly. When you're sitting for hours at a time in a car, it's important to eat healthy not only to avoid feeling completely gross but to stay alert and energized behind the wheel. Pack plenty of healthy snacks and nutrient-dense foods (breakfast bars, fruits, nuts, nut butter, carrots, hummus, dark chocolate) and replenish your supply at grocery and health food stores. That way, you're not beholden to whatever fast food or gas station snack happens to be nearby. 
Plan Ahead for Your Stay
Planning your lodging beforehand is helpful for a couple of reasons – availability and budgeting. Nothing is worse than getting to a hotel after a long day's drive only to find out they don't have a room or don't have an important amenity (mini fridge, pull-out bed, laundry service, free wi-fi, etc.). Mixing budget hotels with car camping can keep expenses down so that every now and then you can treat yourself to a nice hotel or Airbnb. Plus, a little foresight can help ensure your accommodations place you in the heart of the destinations you've been longing to visit.
---
Lead Photo: Gina Chen
Gina is a writer, yoga teacher, and career coach. Her love of food and self-discovery has led her to travel and live all over the world, including San Francisco, Chicago, Bali, and her hometown of Chengdu. She currently lives in Maryland with her husband and English Cream Golden Retriever. Follow her @ginachenart