5 Ways to Find the Perfect Airbnb in Maryland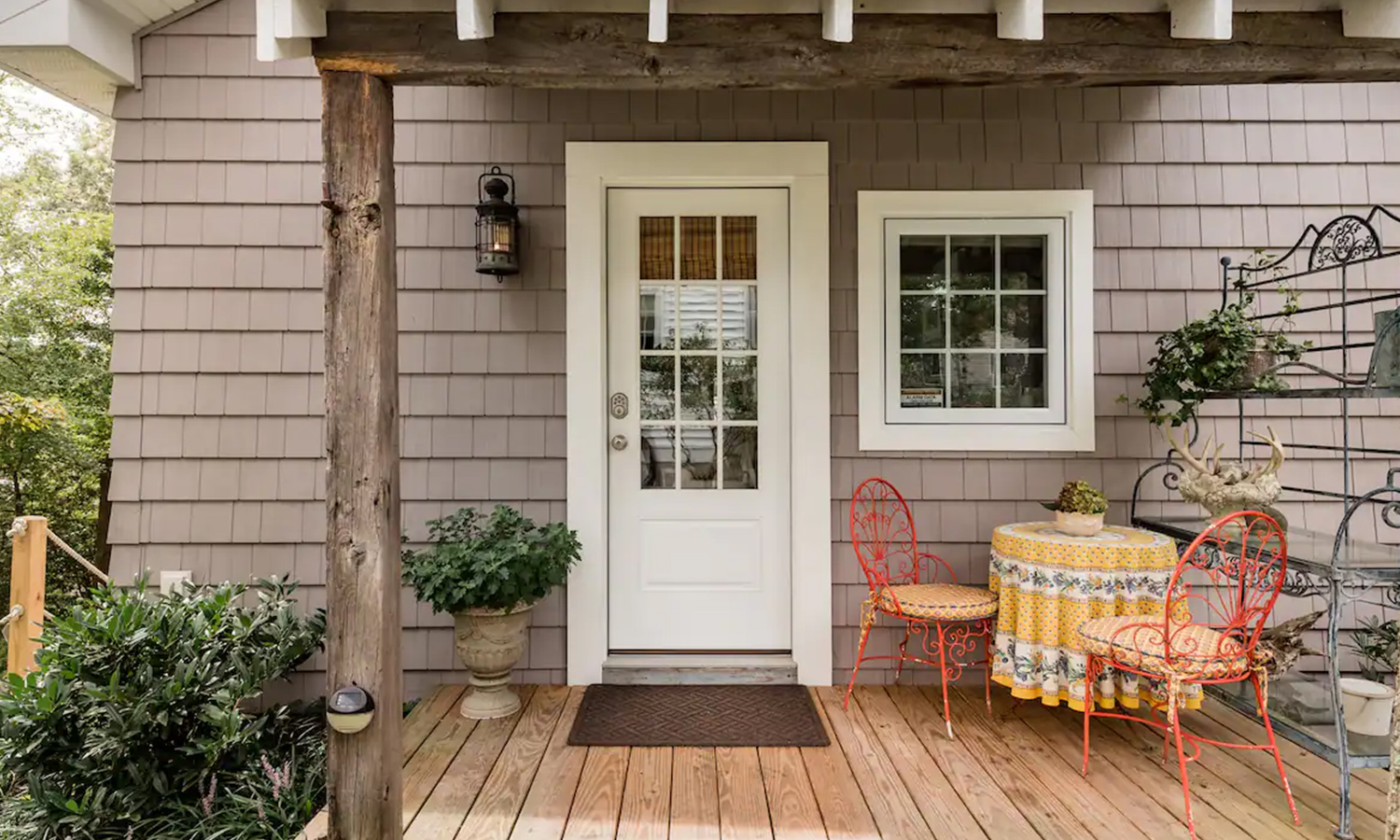 Do you know how everyone plays a role in their group of friends? My role is to book our vacations! I like to think I'm an Airbnb pro. I've spent much of the last year and a half exploring the state of Maryland, from the charming Eastern Shore to the leaf-laden beauty of the mountains in the western part of the state. With far-away travel being limited, I've learned to keep a running tab of all the economical yet eye-catching Airbnbs in the area—just in case I wanted to get away for a quick retreat. Whether you're ready to book a trip now or you're looking for travel inspiration, I'm here to help you find the perfect Airbnb in Maryland. 
It's important to note the search functions for Airbnb have evolved over the years, and now users can search for accommodations by exploring nearby destinations or even keeping their trip dates flexible. Can't decide on visiting St. Michaels or Ocean City? These are great tools for when you're not dead set on a location or date but really want to find the most relaxing space to spend your getaway.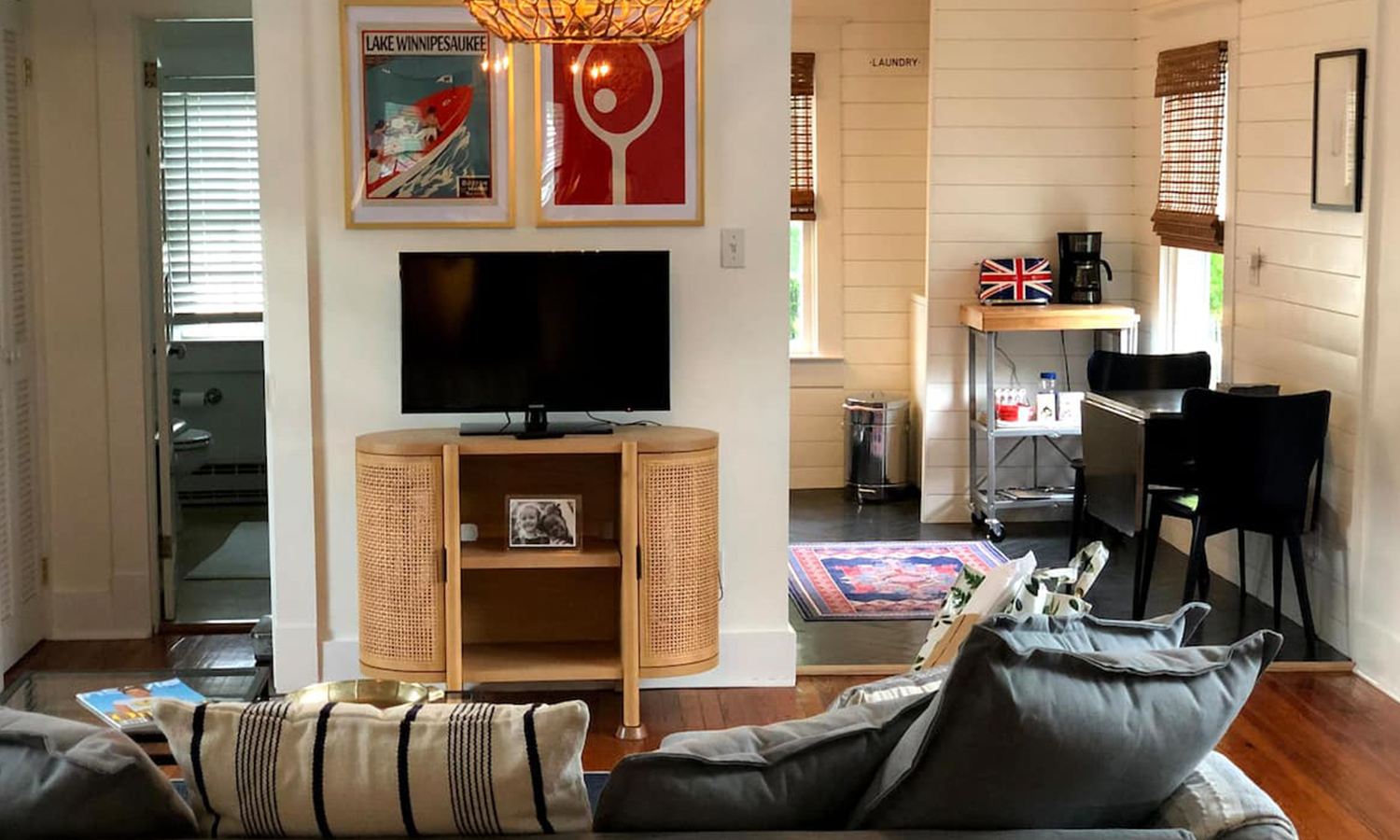 Narrow Your Choices Down
The first step is to know what's important to you. Do you need an entire place to roam freely about, or are you OK with sharing a private room in a host's home? (This can be a great experience, too! Meeting locals is a fantastic way to get to know a new place.) I always start my search by filtering to an "Entire Place" first, keeping my budget in mind. From there, I'll filter the price per night. Often I end up toggling this one if I can't find what I'm looking for within my budget—or that may mean being flexible on my location or dates.
If I'm staying with friends, I filter to make sure we each have our own bed to sleep in. I recommend comparing the number of beds with what you see in the listing photos. Sometimes hosts count a sleeper sofa as a bed, which may or may not be an ideal situation for you.
Determine Your Needs
Airbnb also has accessibility features you can filter, from parking to the home entrance to bathroom access, and more. While the site leaves something to be desired for features that may better suit the needs of deaf and blind travelers, this is a great move in the right direction for accommodating more people.
Additionally, consider what other elements you'll need during your stay. When hiking on longer trips, I love to make sure there is a washer and dryer available for use. You can even filter to look for places that include breakfast or have a gym onsite. I always think it's a bonus to find a stay with a hot tub and a view! 
Use the Map Function
Here's the sweet spot—no pun intended! Using Airbnb's map function, you can search within driving distance of your desired area to expand your options for stays. When I was traveling for a week to go hiking and exploring in the Shenandoah Valley of Virginia, the town wasn't of much importance to me. I was able to find multiple options across the region and select the best fit for me.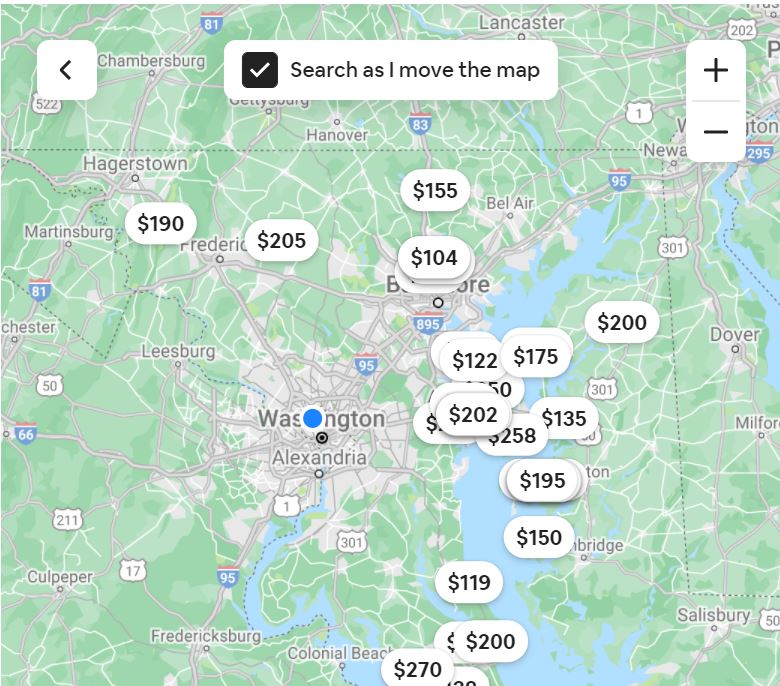 You can also begin your search in the wider region. Rather than looking within the city limits of one place, users can search the entire state of Maryland. I love to paint with a broader brush in my initial search requirements and then hone in on a location by zooming in on the map. 
Consider Your Booking Dates
Finally, in my experience, there are two ways you want to go about your Airbnb search. If you are traveling to a specific destination—say a popular city where you want to be within walking distance of most attractions—be sure to search well in advance to give yourself the pick of the litter.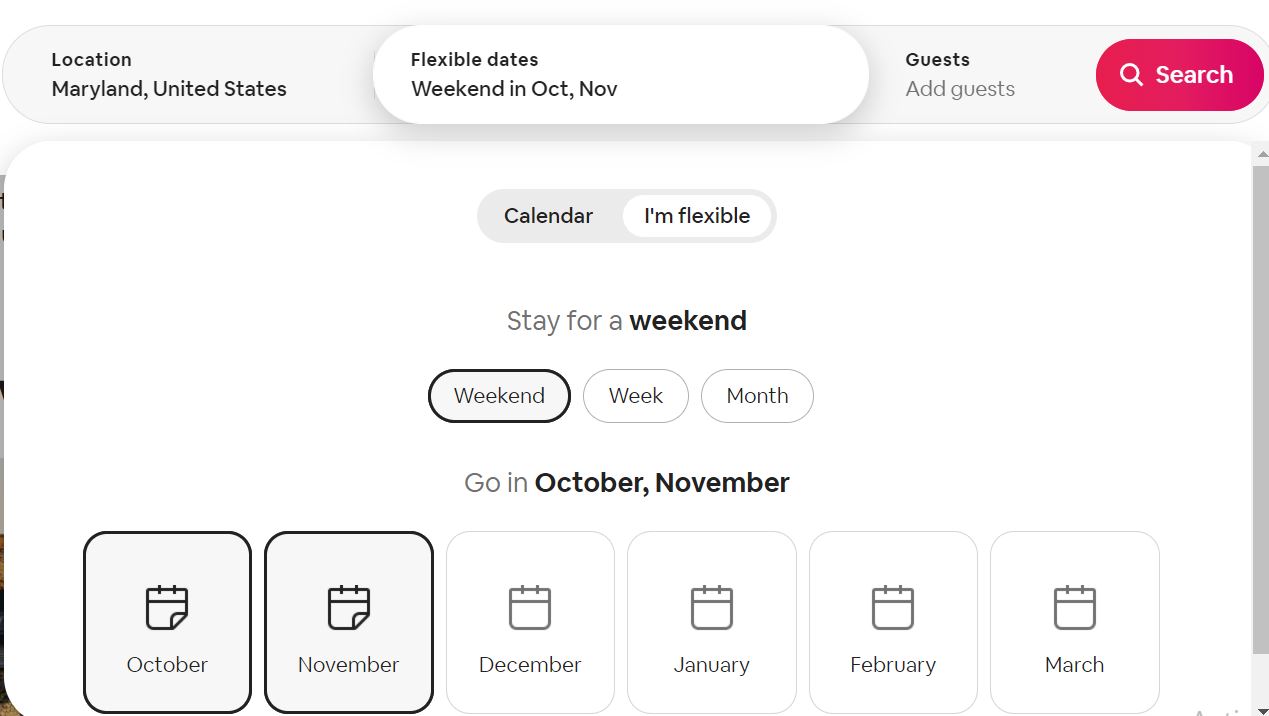 That said, I've had great success booking beautiful Airbnbs with very little notice. I've even booked places the day before my arrival! This is where flexibility comes in handy if your goal is the perfect Airbnb. You may have to compromise on your location, price, or other features, but you can end up with a stay worth sharing on Instagram.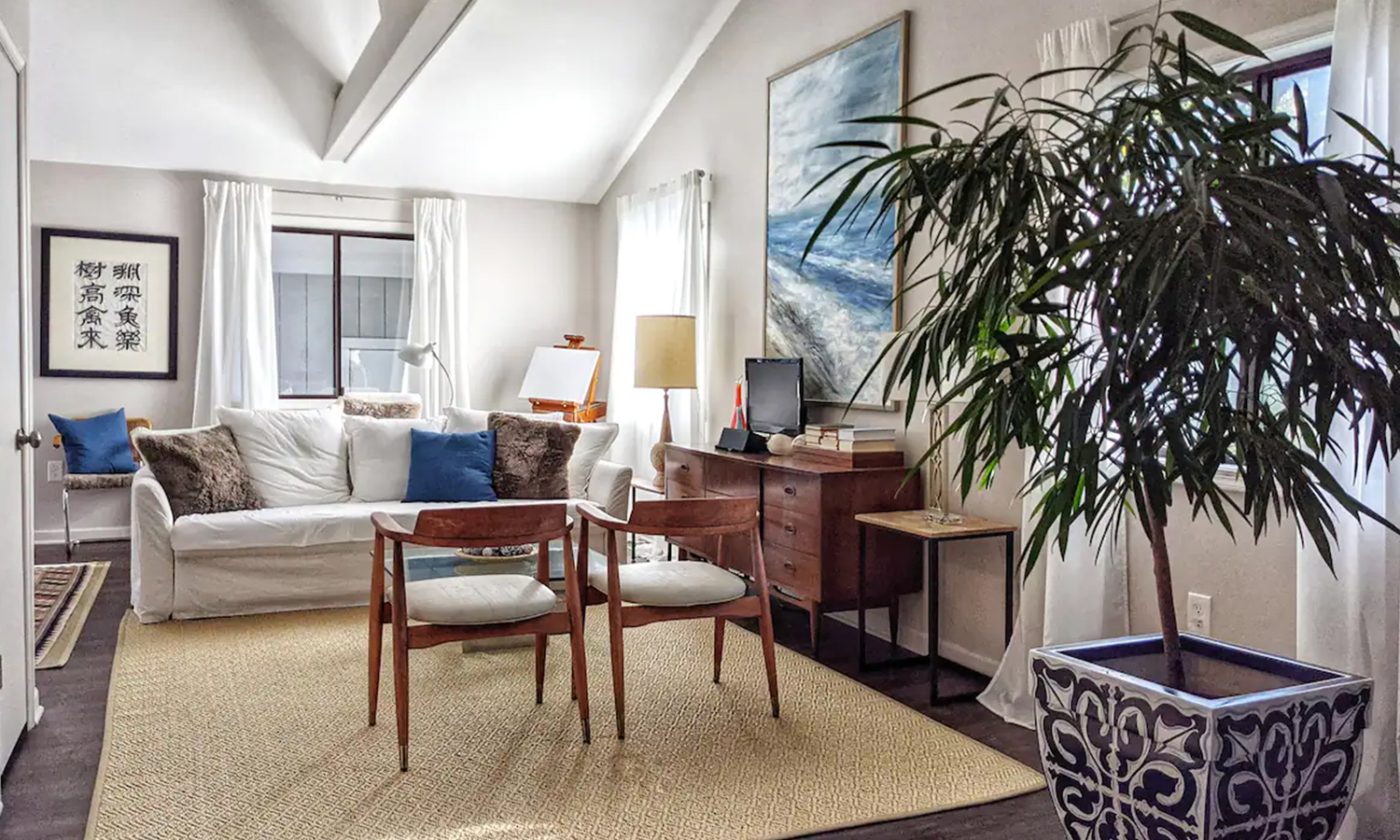 A great way to look for Airbnbs when you have flexible dates is to search with your ideal dates; then, once the results have populated, you can click back on Check-In and edit with the plus/minus tool. Beneath the calendar will be the option to select "exact dates," "+- 1 day," "+-3 days," or "+- 7 days." For example, if I want to travel October 26-28, but I could also stay on October 25 or 29, then selecting +- 1 day will show me places that may be booked on the 28th but available Oct 25-27.
This tool is great for opening up all the options, and it has helped me find some major scores!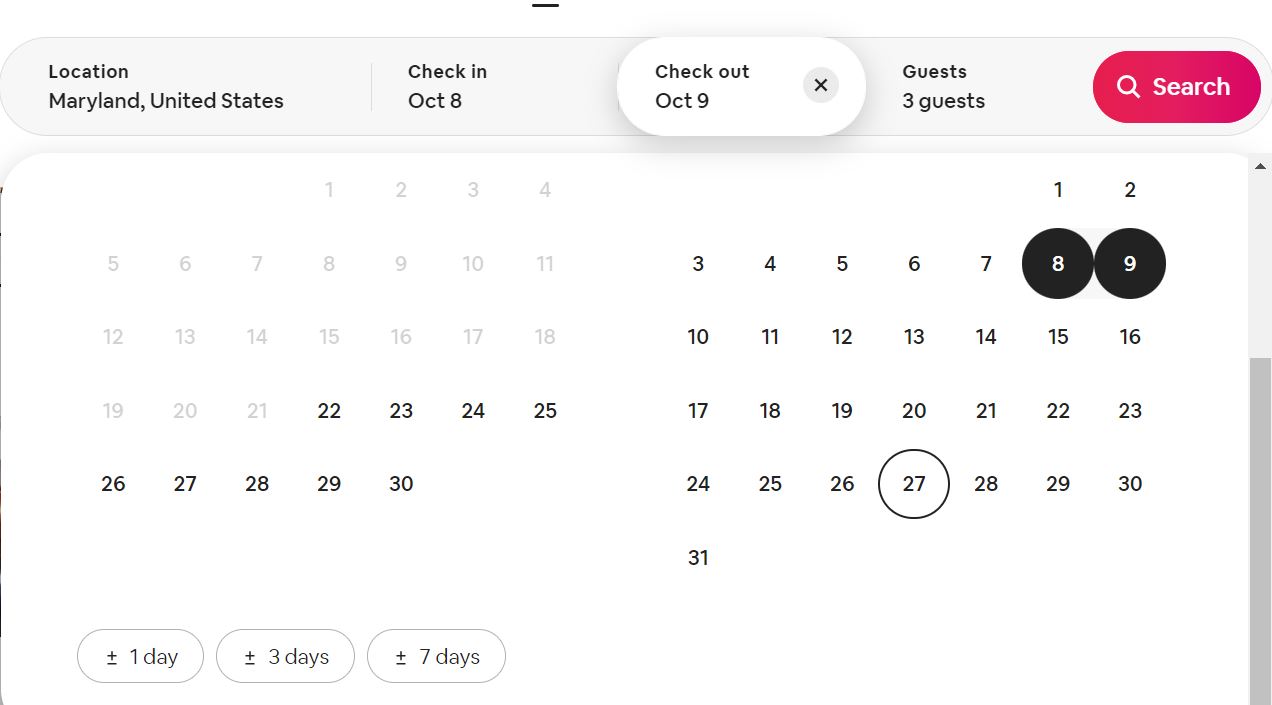 Additionally, users can now search for weekend availability over the next few months. Simply select "I'm Flexible" in the initial search and pick what is best for your schedule. For example, users can search for houses available on any weekend in October and November. 
Treat Yourself to an Unforgettable Stay
If you're really searching for something off the beaten path, using the "Unique Stays" filter can ensure a vacation you'll never forget, from a barn to a private island. I've personally come across so many beautiful glamping options, rugged campsites, and, yes, houseboats! What better way to experience the Annapolis harbor than by sleeping right inside it?
Another option to explore is the "Airbnb Plus" experience: "a selection of places to stay verified for quality and design." There is no denying: Airbnb Plus stays are lovely. Just check out this waterfront cottage in Severna Park, MD.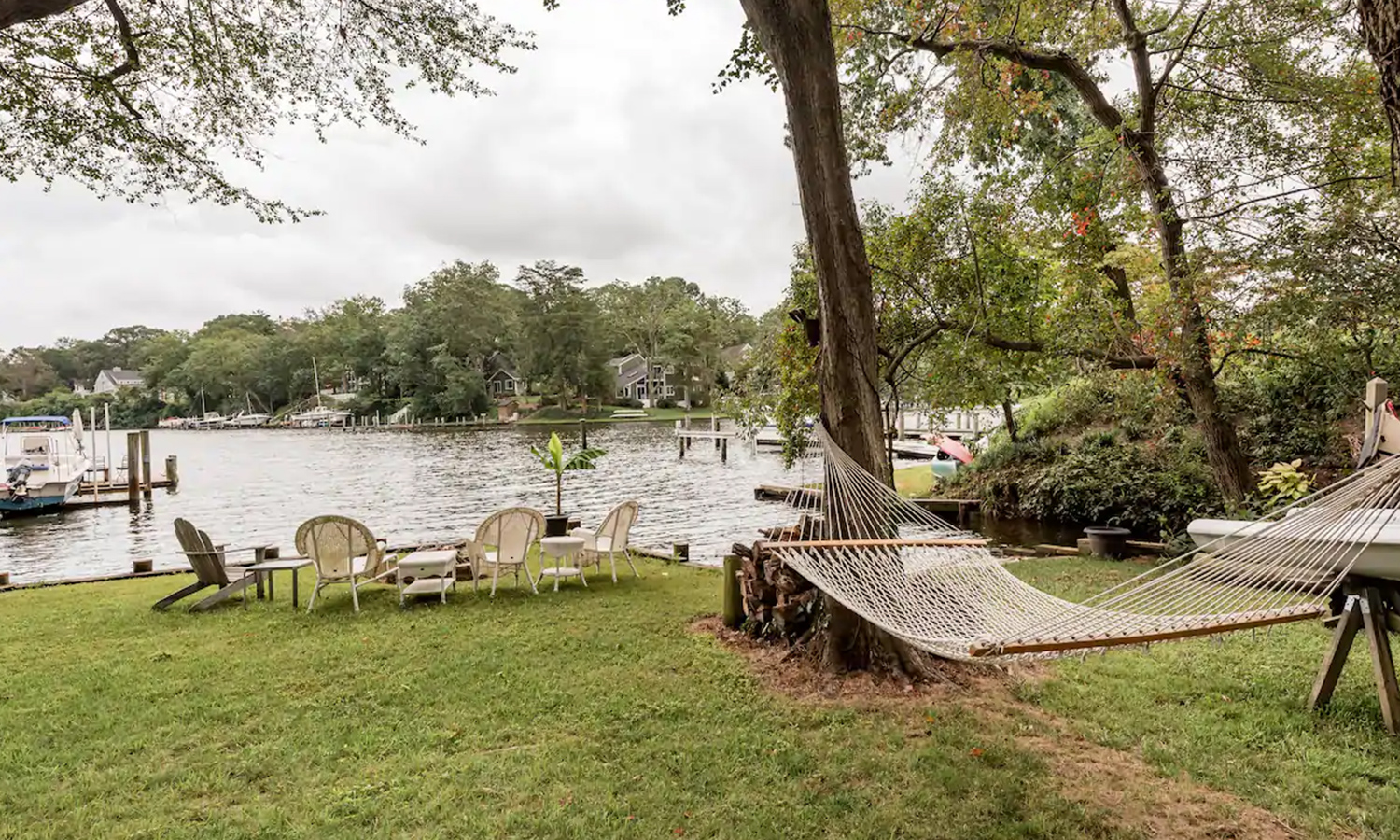 Now that you're ready to start booking, fuel your travel inspiration by exploring our Maryland road trip guides! And don't forget Airbnb's Wishlist feature, which allows users to save houses they might like to stay in one day. 
—–
A version of this article originally appeared on TravelWithoutAPlane.com.
---
Lead Photo: Photo courtesy of the hosts of "Charming Waterfront Cottage in Severna Park"
Bethany Turner is an avid road tripper and part-time freelance writer. When she's not exploring country roads and the charming pit stops that adorn them, Bethany can be found hiking in the Maryland mountains near her home of Washington, DC. For more helpful travel tips, find her on Instagram @travelwithoutaplane and on her blog www.travelwithoutaplane.com.