The Best Walks in Maryland

During the pandemic, I was in the market for new walking spots. The more places I visited, the more I realized how beneficial it was for me to feel that I was getting away from it all. Even the drives felt like something of an adventure. And with such a diverse landscape, Maryland offers plenty of options. The best walks in Maryland are in areas that make me feel like I can truly unplug. I also appreciate clear signage and well-kept paths. 
Ready to walk? Don't miss these ten spots:

413 Rail to Trail—Marion
Somerset County is building a rail trail that will ultimately be 12 miles point-to-point. The first phase is paved, while other parts are currently mulch and crushed stone. Access the trail from the parking lot in Marion. Stop by Squeaky's Cafe in Princess Anne for lunch. 
Ben Cardin C&D Canal Trail—Chesapeake City
"What a find," I remember thinking. I got there by taking Route 213 way, way north. Chesapeake City is the home of Maryland's only working commercial canal—and a busy one at that. Look for the paved trail that starts in town near Lock Street. The wanders along the canal and takes you across the state line into Delaware. Pretty neat!
Gambrill State Park—Frederick
If you're itching for a hike, look no further than Gambrill State Park. Located on the ridge of Catoctin Mountain (the site of Camp David!), Gambrill has 16 miles of trails altogether. I recommend using the trailhead parking lot, about a mile past the main entrance on the right.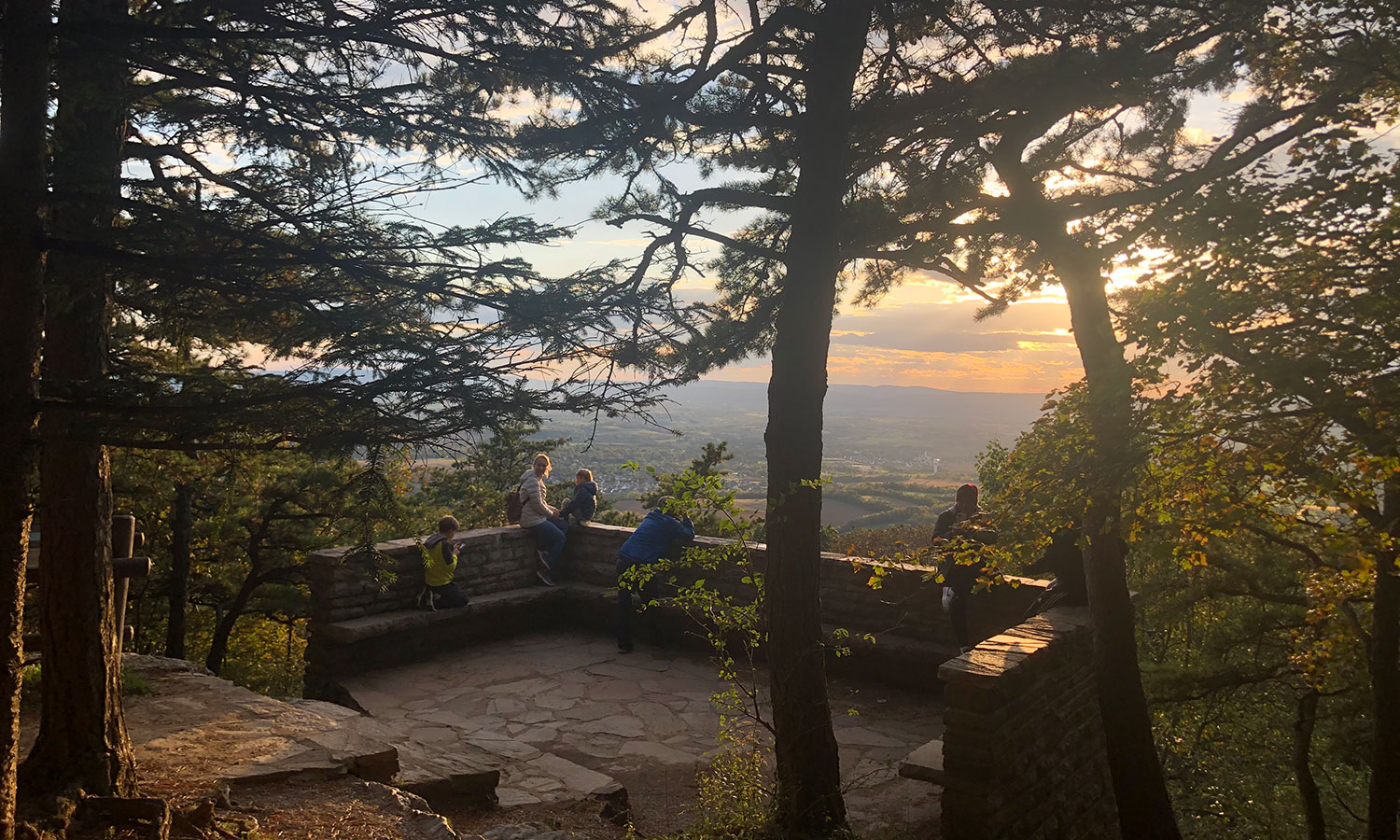 Take a photo of the trail map on the bulletin board, and make sure to hit at least one of the three overlooks for a superb view.
Black Hill Regional Park—Boyds
While Montgomery County is typically associated with its urban areas, much of its land encompasses an agricultural reserve. Black Hill is not far off Interstate 270. It's a walker's playground: over 20 miles of trails, including a hard-surface loop, a series of natural surface trails, and a path around Little Seneca Creek. 
Indian Head Rail Trail—White Plains
This impressive and well-kept 13-mile rail trail takes you along a former supply route for the Navy's Indian Head Powder Factory. Walkers get a combination of scenery, history, and a mix of forests and farmland. Three Notch Trail is another solid rail trail in Southern Maryland. 
Terrapin Nature Park—Stevensville
Look this up next time you're going over the iconic Bay Bridge. Here, you can walk to the beach without having to drive to the ocean.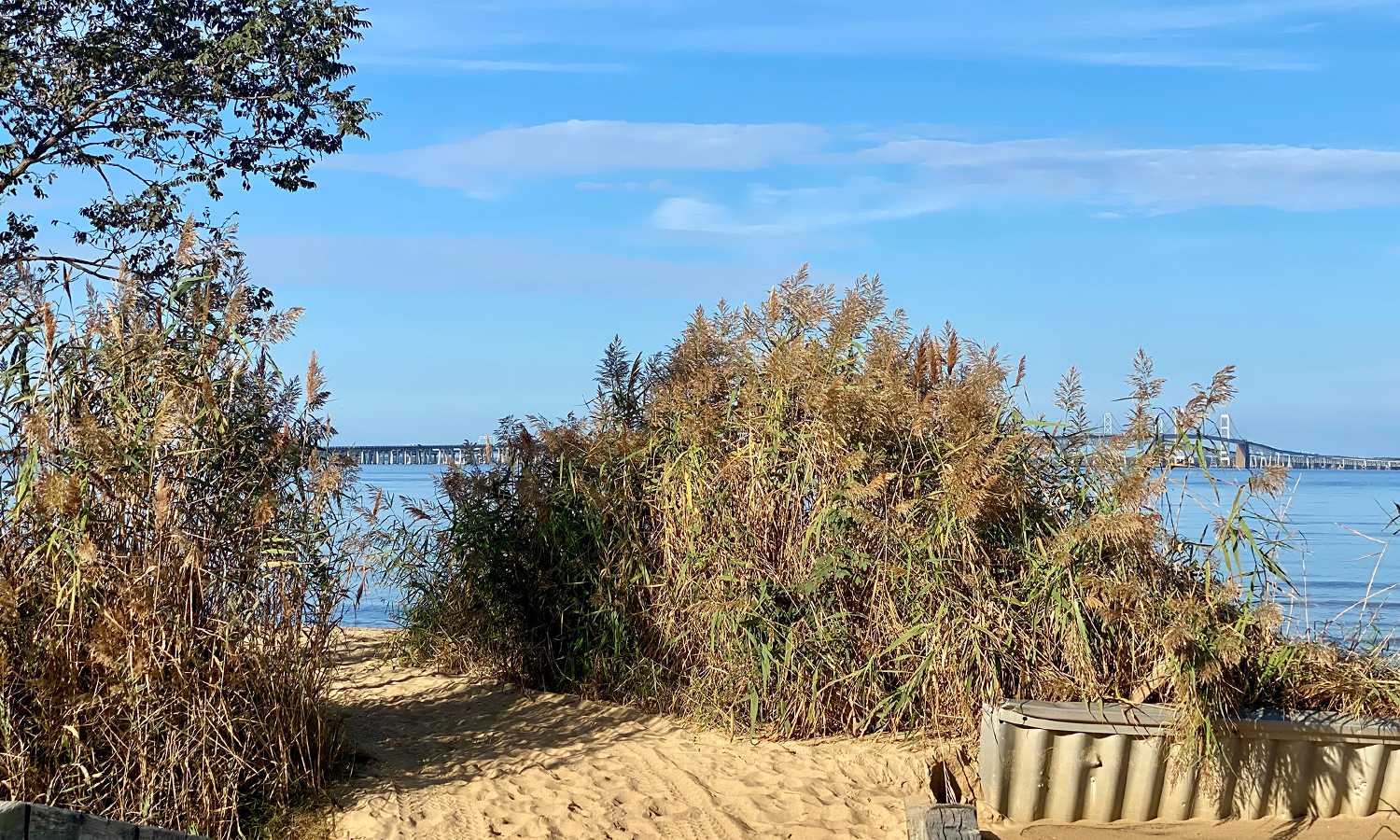 You'll also get a unique vantage point of the bridge and the bay. Wander the park's 3.25-mile trail or connect to the longer Cross Island Trail. Either way, don't miss the best pie in the state at The Market in the Chesapeake Beach Club. (Click here for other ways to feel as though you're on island time.)
Lake Artemesia—College Park
This beautiful manmade lake is a 1.3-mile loop. Only a few minutes off the Capital Beltway, it's perfect for a dawn or dusk walk. It's easily accessible from the Paint Branch Trail near the University of Maryland campus. Bladensburg Waterfront Park is another of several excellent links in the Anacostia Tributary Trail System. 
Savage Mill Trail—Savage
This trail in southern Howard County packs a real punch for a peaceful walk. You'll see trees on one side of the trail and overlooks for the Little Patuxent River on the other, with pathways down to the riverbank.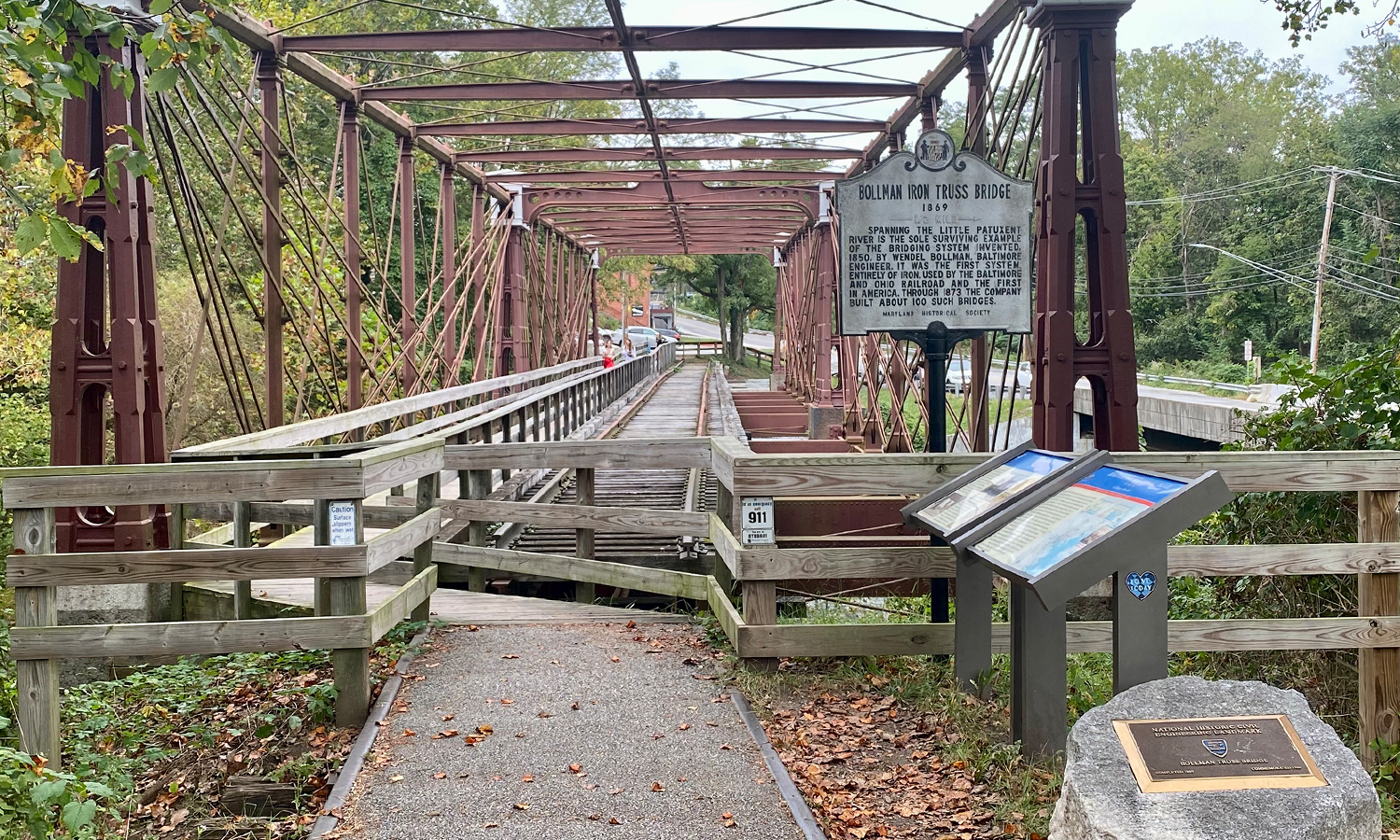 Highlights along the way include the last remaining Bollman Truss bridge, ruins of the old mill, and some Civil War history. 
New Germany State Park—Grantsville
New Germany State Park is about as far northwest as you can go in Maryland. There are 10 miles of multi-use trails here. When there's snow, park staff grooms and tracks the trails for skiing, so some of these paths—particularly the Turnpike—are wider and flatter than you'd expect in the woods. One note of caution (or encouragement, depending on how you look at it): while the park is only about ten minutes from Route 68, it is difficult to get cell service there. 
Perry Point Peninsula—Perryville
The Lower Susquehanna Heritage Greenway Trail takes you along the Susquehanna River & Upper Chesapeake Bay across Harford/Cecil Counties. The panoramic views of the river make this trail especially memorable.
---
Lead Photo Credit: Michael Ricci
Mike Ricci is a partner at Seven Letter, a communications firm in Washington, DC, and member of the Montgomery County Parks and Recreation Advisory Board. He was previously director of communications for Governor Larry Hogan and the state of Maryland. Mike lives in Potomac, MD, with his wife, Kirsten, and their children, Tiberius and Sabrina.