Capture Holiday Spirit in Frostburg, Maryland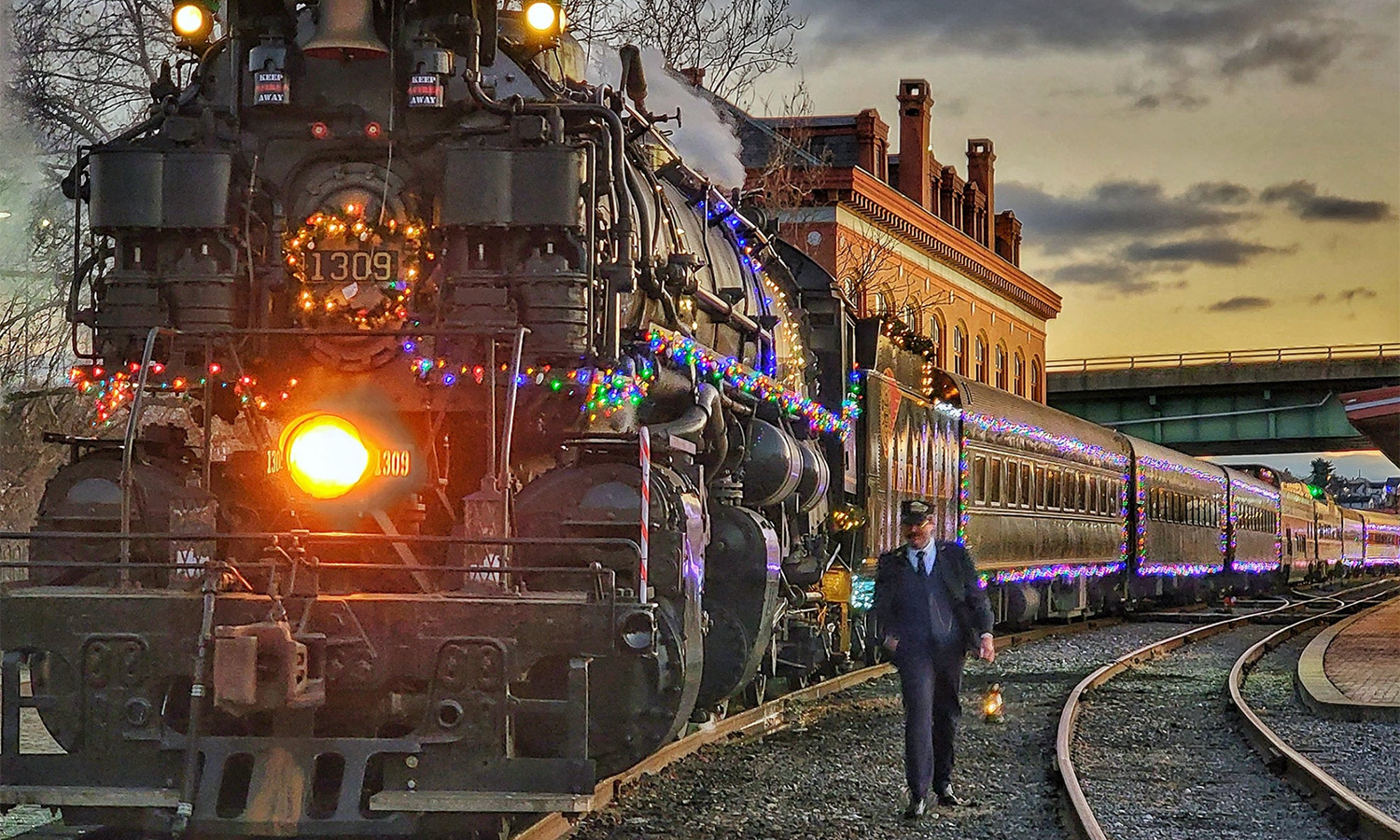 Small-town holidays aren't just the stuff of made-for-TV movies. Frostburg, Maryland, turns itself into its own version of a Hallmark holiday film set each year. With the word "frost" in the name and the tagline, "It's Just Cooler Here," Frostburg's status as a holiday hub is pure destiny!
Tucked into the Appalachian highlands of Western Maryland, this rugged mining hamlet turned hip college town has certainly leaned into the cool concept. Frostburg lures you in with a brick-lined, walkable downtown, welcoming locals, niche retail outposts, a bustling dining scene, and panoramic mountain vistas. 
All that authentic charm gets dialed up for the holiday season! Here are four ways to capture the holiday spirit in Frostburg, Maryland:
Live Your Own 'Storybook Holiday'
Step right into your own winter tale during the community's biggest event of the season—Storybook Holiday. It's like the entire town gets taken over by Christmas for a day!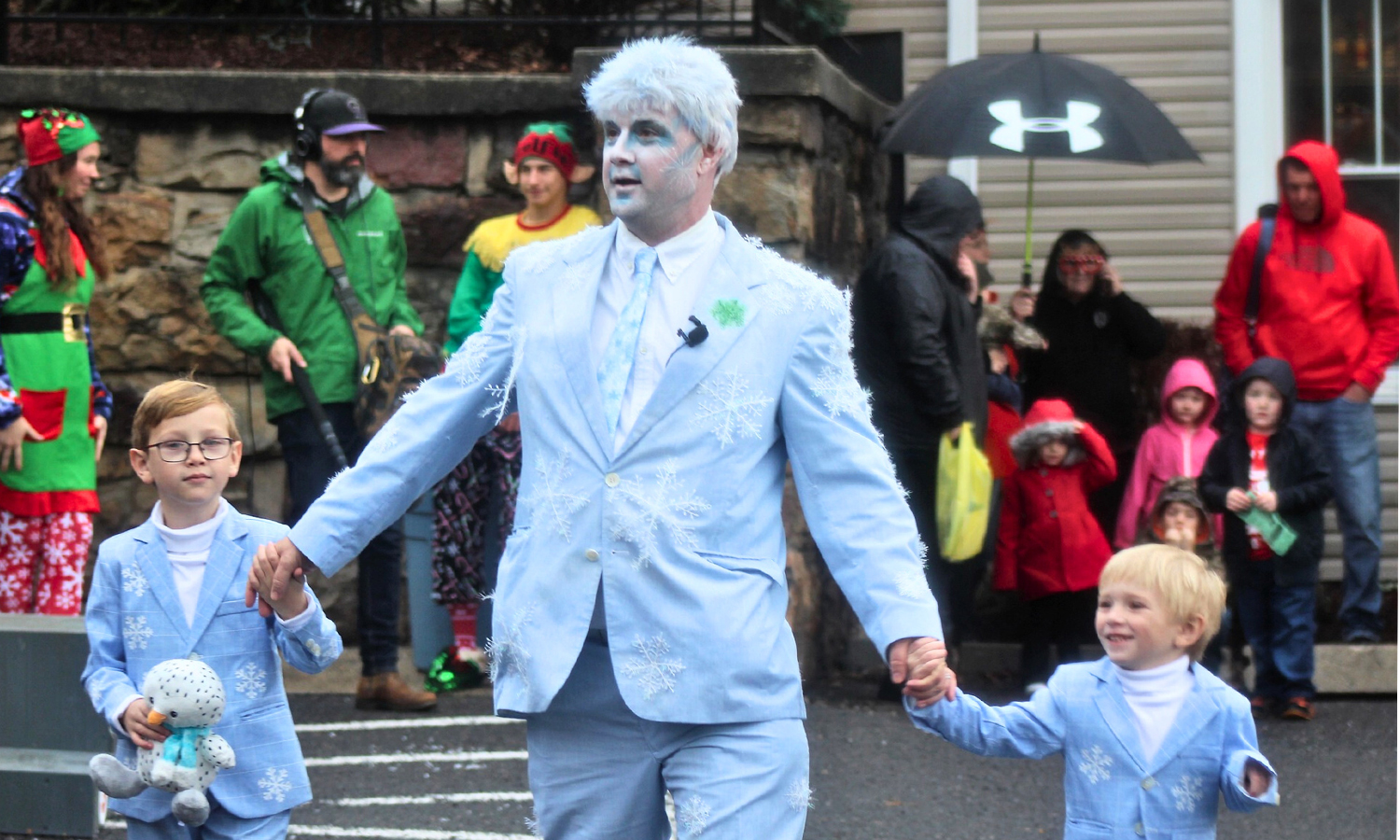 This annual family-friendly event led by the Frostburg State University (FSU) Children's Literature Centre focuses on reading time with children's book authors and FSU students-turned-holiday elves. 
Make time to cover the other elf-themed events in the city, including the Elf Olympics, an elf workshop, 'Breakfast with the Elves' at the historic Hotel Gunter, and the 'Run Your Bells Off for Autism' elf run down Main Street.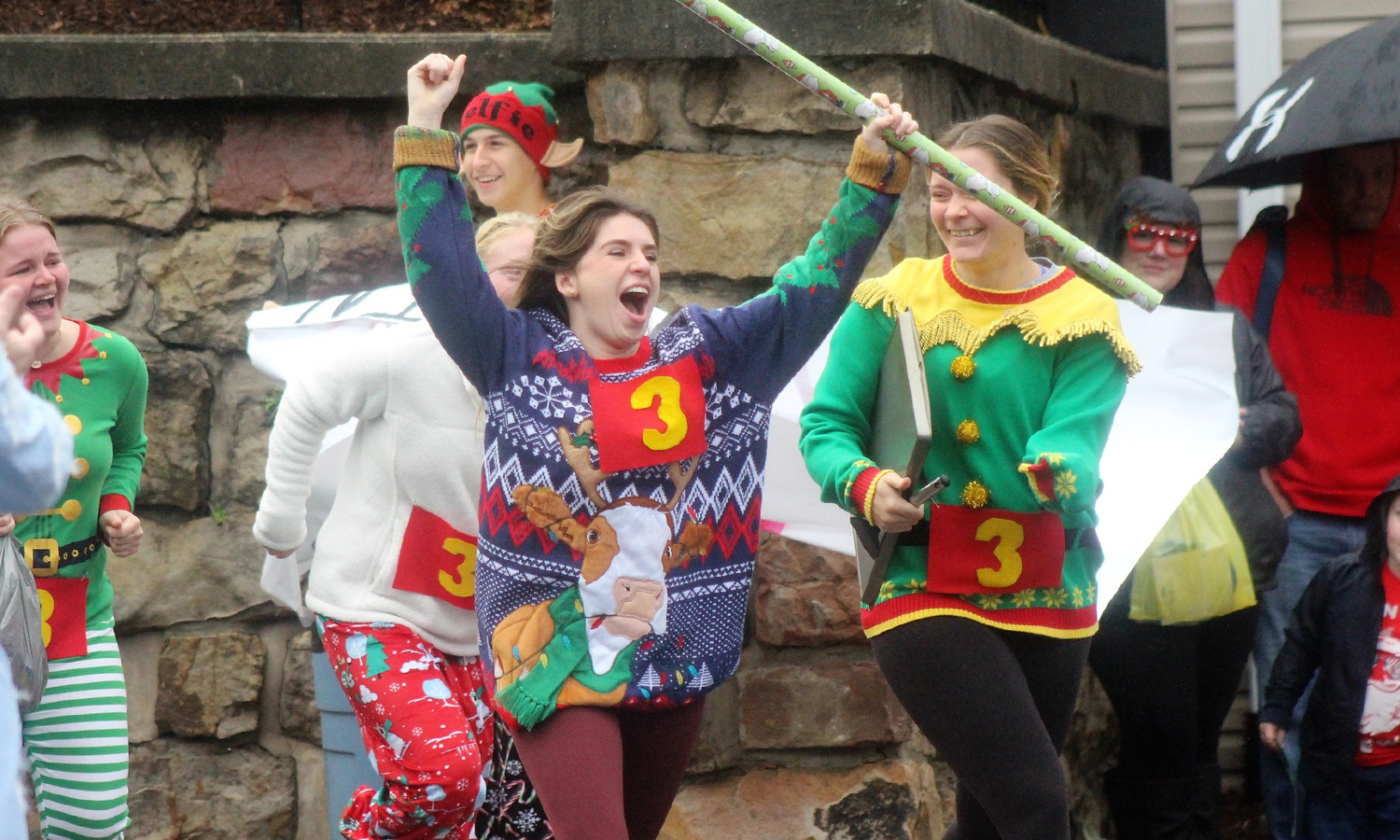 The city-wide winter event also includes a parade with appearances by Santa Claus and Jack Frost, "Cocoa with the Po Po" at the Frostburg Police Department, dancing by Mountain City Cloggers, Tail Waggin' Tutors storybook readings at the Frostburg Library, sticker stops with local businesses, and scores of other free kids activities throughout the city.
Fun fact: Storybook Holiday is such a classic display of tradition that it prompted national cable network UPtv to select Frostburg, Maryland, as one of only four small towns in the country for its 2022 "Small Town Christmas" docuseries!
Take note: Storybook Holiday takes place on the first Saturday of December; this year's event is scheduled for December 2nd. It's sure to be bigger and more jolly than ever before! (This year is the 20th Anniversary)
Ride the Polar Express via the Western Maryland Scenic Railroad
Every holiday season, the historic Western Maryland Scenic Railroad amends its usual course and takes passengers on a whimsical journey bound for the North Pole. Families come from all around to ride the largest operating steam locomotive of its kind in the world transformed into a movie set!
Hour-long Polar Express-themed rail excursions from either Cumberland or Frostburg operate on the same rails that brought coal out of the heart of Appalachia. Passengers are served hot chocolate and a cookie while listening and singing along to the official motion picture soundtrack of The Polar Express. Everyone is encouraged to wear festive pajamas, too!  
Several different seating and pricing options are available. If you book an upper-dome car class table and are lucky to be there on a snowy day, you'll feel like you're in a snow globe!
Pro tip: The Polar Express train rides draw huge crowds in November and December. Book your tickets early before they disappear like a snowflake in the palm of your hand!
Shop Small at a Holiday Market
There's no better place to do Small Business Saturday right than in Frostburg. You'll find one-of-a-kind holiday gifts and meet friendly shop owners along the way.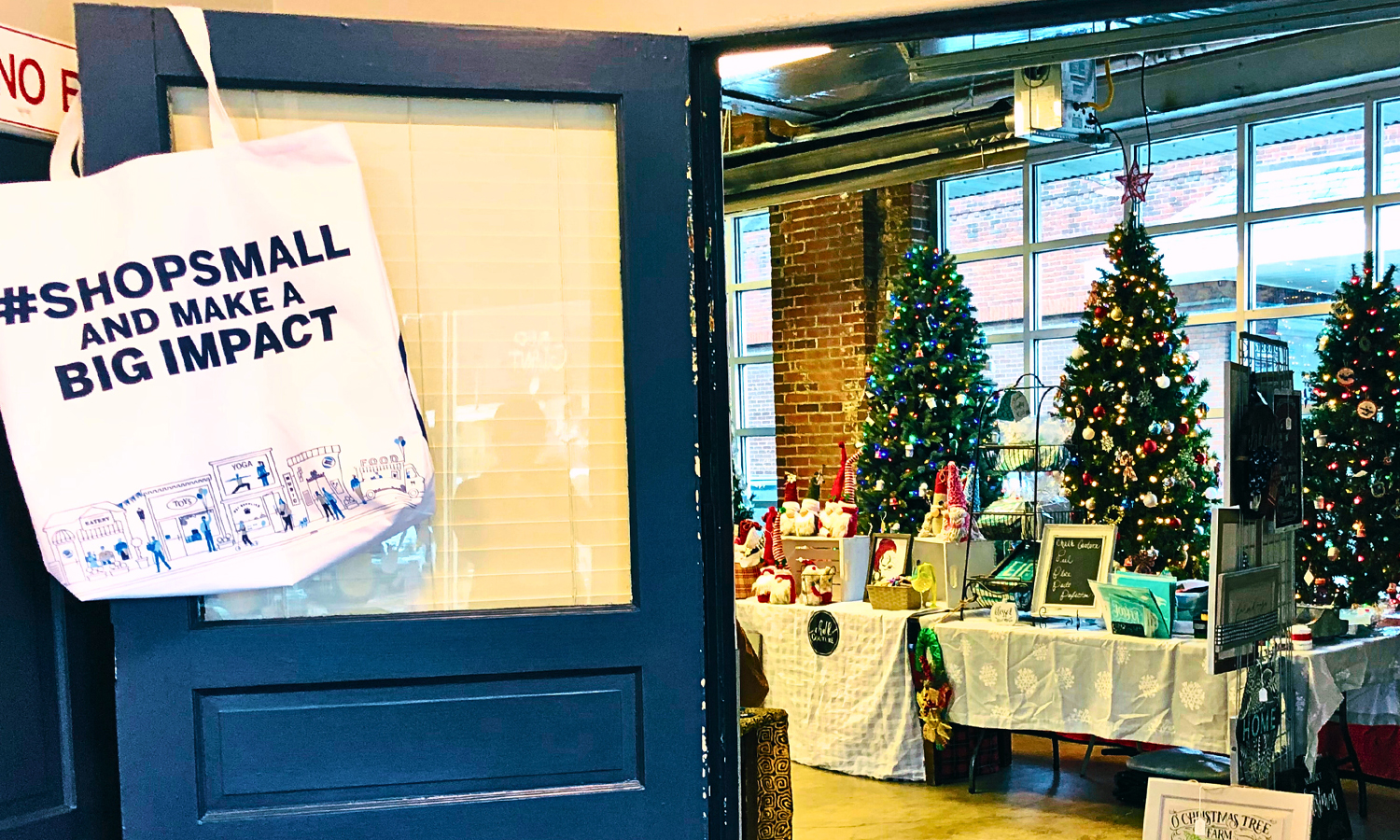 At the city's annual Shop Small Holiday Market held on the first Saturday after Thanksgiving, you can sip on complimentary hot cocoa and shop for gifts from a variety of local vendors and artisans selling handcrafted items inspired by Appalachian traditions and modern styles. 
Keep the holiday shopping momentum going! Venture beyond the holiday market to explore the trove of downtown businesses offering discounts, freebies, and special featured products. You may even catch the Mountain Ridge High School choir singing carols downtown!
Take your shop-small support to the next level with a Burg Bucks EGift Card. This multi-use card works just like a credit card. Scan it during checkout at any participating local business to benefit Frostburg's small-yet-thriving local economy.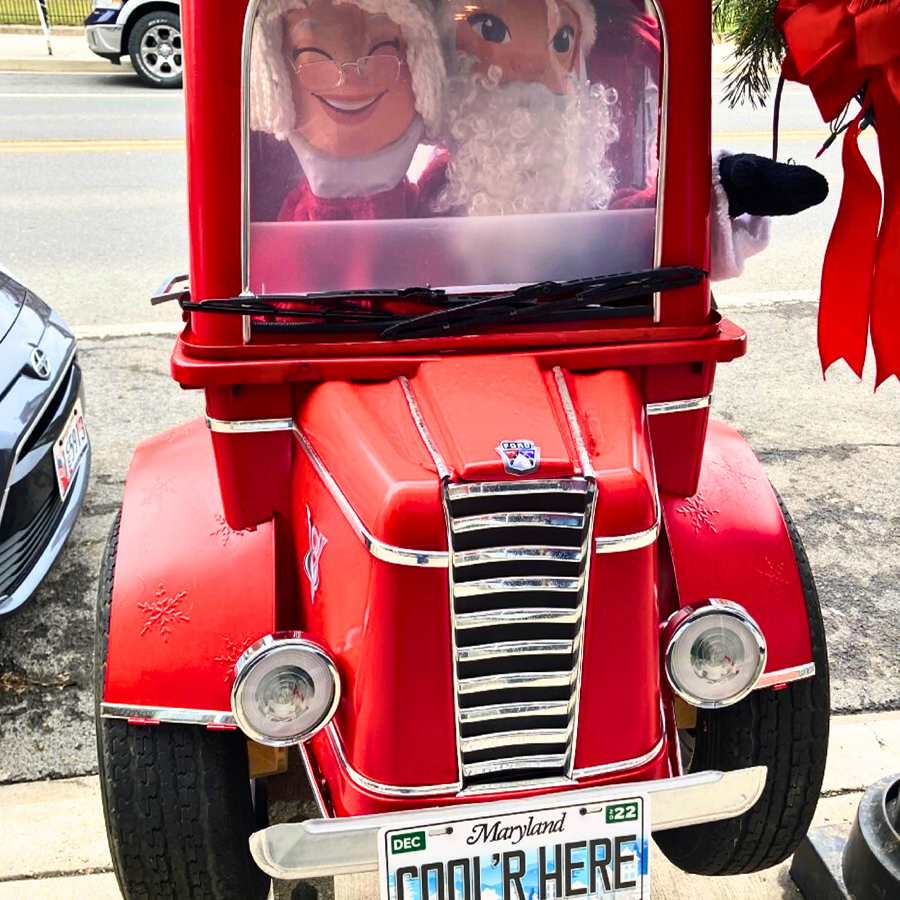 Pro tip: The town's "Deck the Meters" contest launches on Small Business Saturday, too. All the downtown parking meters get decorated—the town's residents go all out! Make sure to peek at each parking meter between popping into shops.
Make Spirits Bright at a Tree Lighting Ceremony
Stick around after Small Business Saturday for downtown Frostburg's Tree Lighting Celebration on the Sunday after Thanksgiving. It's a wonderful old-fashioned way to cap a weekend in Maryland's Mountain City.
Enjoy carriage rides around town; sample free hot cocoa, cookies, and s'mores by a fire pit; and listen to live musicians perform favorite songs of the season. Grab a good spot so you can watch the city's mayor and the newly-revealed Outstanding Citizen of the Year light the tree. 
The 15th annual Frostburg Tree Lighting Celebration will take place Sunday, Nov. 26 at St. Michael's Church courtyard.
After your perfect holiday outing in Frostburg, you'll be looking for reasons to return. Come back January 20 for the Cocoa Crawl! Frostburg is a cool place to visit any time of year.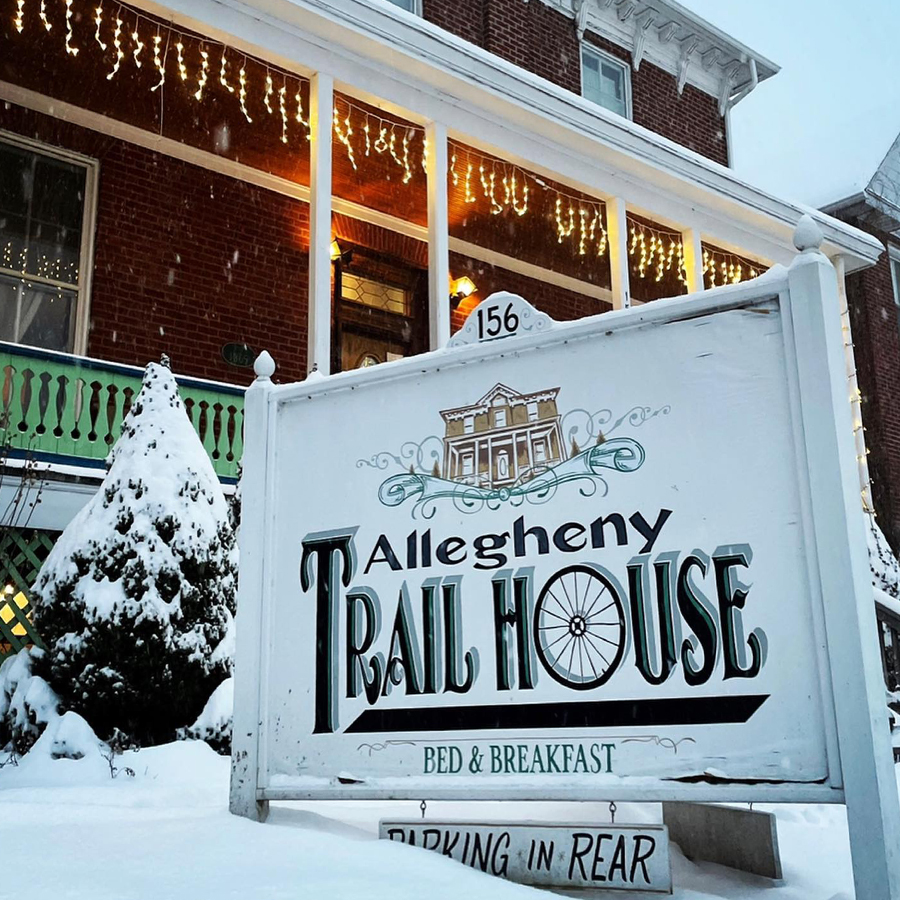 Where to Stay
Where to Eat
___
This article is sponsored by Frostburg First, a Maryland Main Street Community. Frostburg, known as Maryland's Mountain City, is located in Western Maryland and is less than 3 hours from the DC/Baltimore and Pittsburgh metropolitan areas. Home to unique attractions set against stunning scenery, Frostburg is a trail town on the spectacular Great Allegheny Passage and the destination for the Western Maryland Scenic Railroad. Its charming shops and restaurants with local flair in a lively arts and entertainment district make this hidden gem a perfect mountain getaway. 
---
Lead Photo Credit: Tammy Riley
A native of Las Vegas, NV, Chelsea Milko McAllister resides in the historic Baltimore neighborhood of Charles Village with her new husband and stepson. Her foreign policy career and travel obsession have taken her to over 50 countries, including Uganda, where she served as a U.S. Peace Corps Volunteer. Chelsea loves documenting her Maryland adventures through writing and photography. Follow her on Instagram @themilkoway.