Mini-food tour in Downtown Ellicott City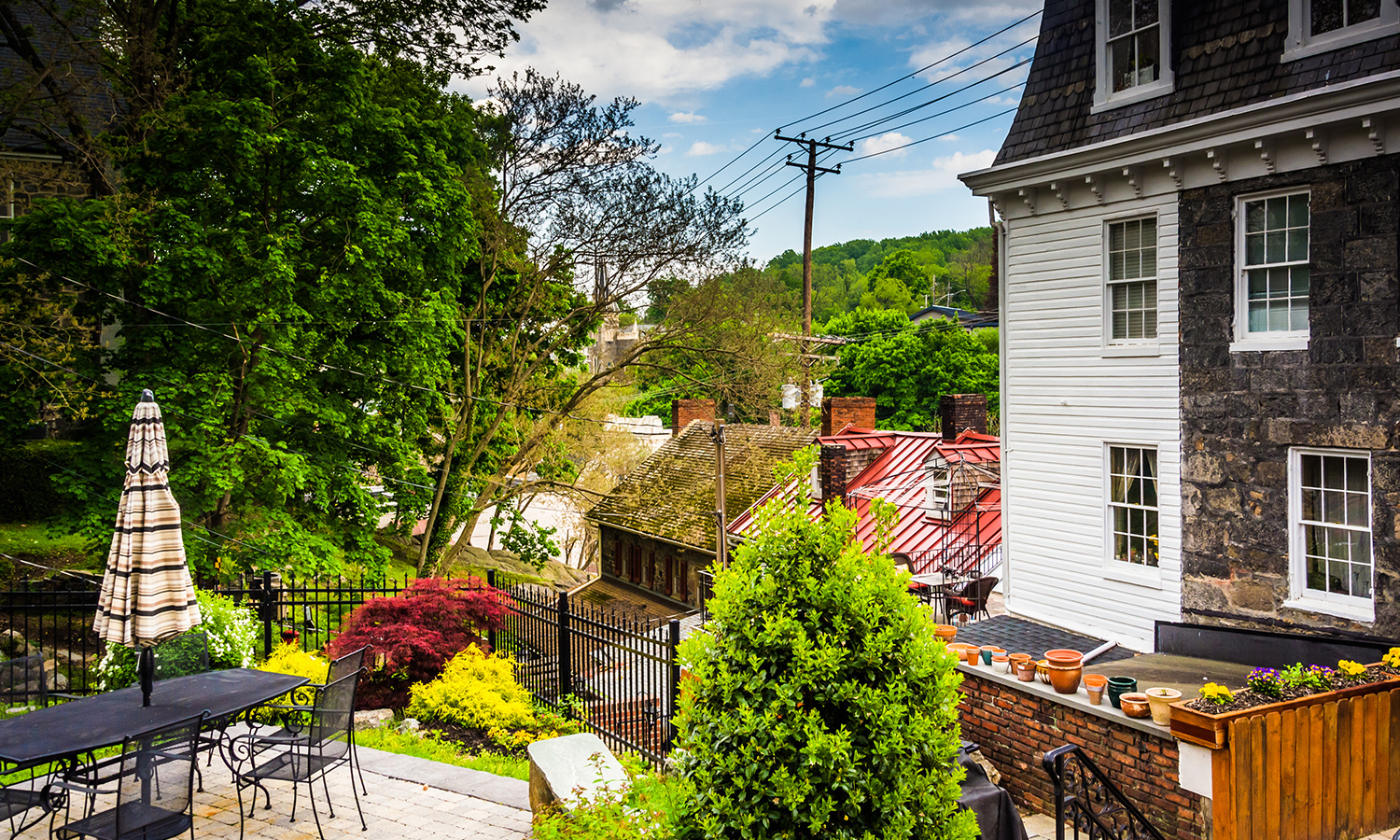 Food is arguably one of the most fundamental and enlivening aspects of traveling—especially when getting to try something new somewhere new. From sampling unique dishes and cocktails to reveling in novel atmospheres and surroundings, it is this indulgence of all five senses that makes the pairing of food and travel a favorite amongst many.
But even better than eating somewhere new while traveling? Making an entire day out of it. From coffee, brunch, and lunch to dinner, sweets, and libations, there's nothing quite like embarking on a day-long food tour to satisfy the foodie within us all. And if you find yourself near, passing through, or looking to experience the heart of Ellicott City—we have the perfect tour for you.
Brunch
Oh, brunch: the no-alarm-clock-breakfast boasting with tasty sweet-tooth appeasements and delightful morning inebriants. It also takes the win for most creative ways to add an egg to just about any dish. And for that, we salute you, brunch.
If a hearty plate of food is what your taste buds are hungry for, then Manor Hill Tavern is the place for you. Piled high and mighty, their Chicken & Waffles Benedict consists of a buttermilk waffle, bread and butter pickle brined fried chicken (say that three times fast), fresh greens, poached egg, and, to top this pièce de ré·sis·tance, hollandaise sauce. 
Yes, please!
If that wasn't enticing enough, a pitcher of their house-made Bloody Mary or refreshing Mimosa just might. Both are large enough to serve four—but who's counting? Cheers!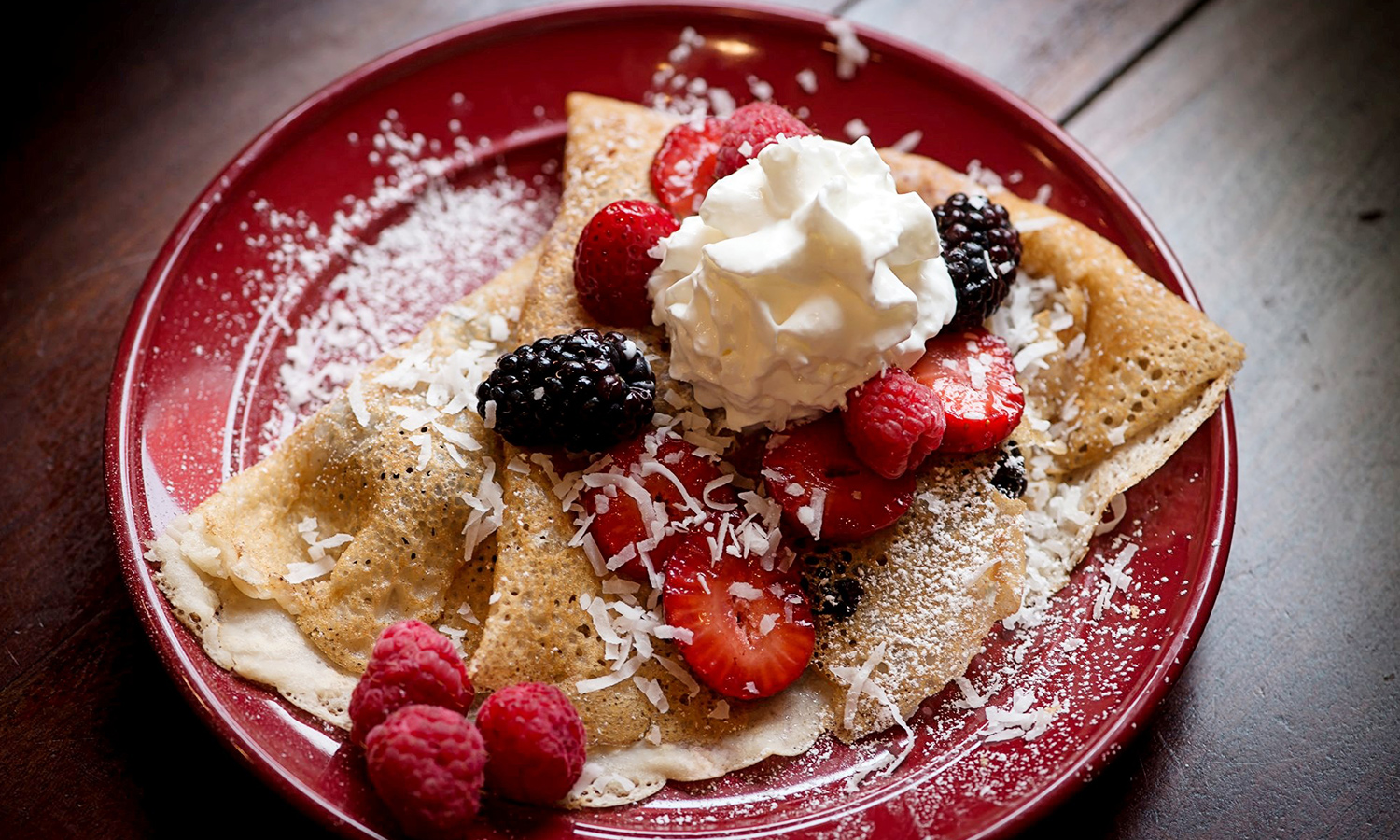 Prefer something sweet to eat? Head to Old Mill Cafe and dig into a plate of their Berries and Cream Crepes, overflowing with fresh strawberries, blackberries, and raspberries then topped with a dollop of whipped cream.
Looking for something light? They have options for that, too. Try out their Avocado Toast topped with tomato, olive oil, parsley, salt, and pepper. You can also add Havarti or crumbled Feta (we recommend it!).
While you're there, be sure to treat yourself to one of their seasonal lattes or iced coffees. It's a long day of stops and adventures ahead—you just might need it!
Lunch
If you didn't stop at Manor Hill Tavern for brunch, then it's a must-try for lunch! What better pairing is there then brick-oven pizza and cold beer? Just when you thought you've tried it all—their Boar to be Wild Pizza is here to prove you wrong. With lumps of root beer BBQ, wild boar, roasted pineapples, tavern blend cheese, goat cheese, basil, a habanero honey drizzle, this pizza is the pizza that makes "all pizza is the same" so very far from true.
So get your beer poured high and prepare to feast!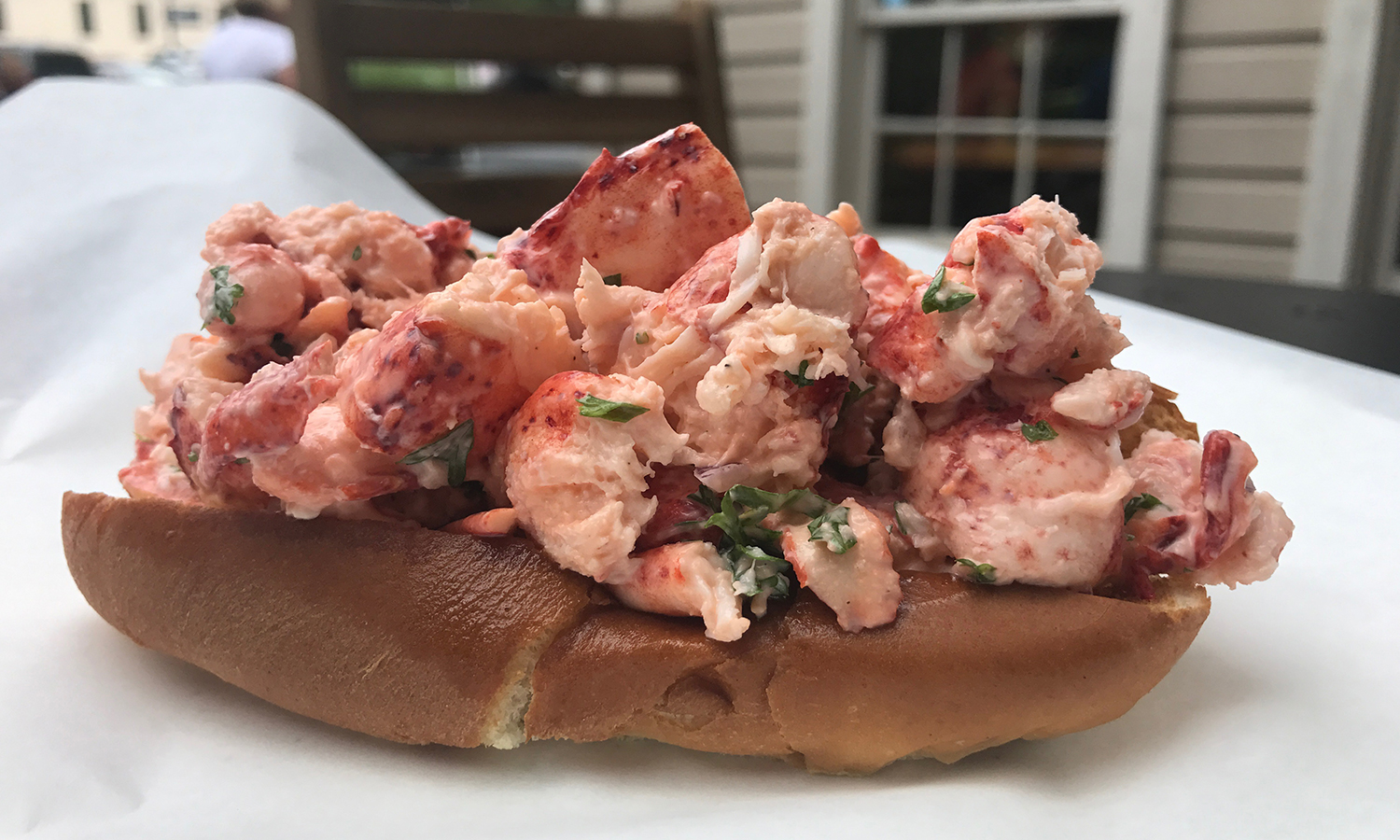 In a sandwich kind of mood? Take a trip over to Little Market Café and try one of their 18 how-can-I-choose-just-one sandwiches. 
Our suggestion? How does a sandwich with big chunks of Maine lobster lightly dressed with parsley aioli and lemon juice, served on traditional top split buttered brioche roll sound? Also known as Rock Lobster. 
Apparently it's the Chef's favorite, too—can you blame us? 
Oh, and fun fact: Little Market Cafe was also featured on Gordon Ramsay's 24 Hours to Hell and Back: Save Our Town, an episode where Ramsay chose three Ellicott City businesses to renovate after the city struggled to recover from two devastating floods. 
Dinner
If you're still a bit full from lunch, sit back with a glass of vino and enjoy the city at Pure Wine Cafe. With a snug indoor and outdoor atmosphere, variety of wines, and seasonal tapas, it's no wonder Baltimore Sun refers to Pure Wine Cafe as "Ellicott City's gem of a wine bar and restaurant." 
Interested in ending your food-trail on a more romantic note? Tersiguel's French Country Restaurant has you covered. Their eloquently crafted farm-to-table French country fare and intimate indoor atmosphere provide an experience you won't forget.
Additional Tips & Notes
Looking for more to do in the area? Stop by the Howard County Visitor Center, located right in the heart of downtown Ellicott City, to learn all the great must-do's, see's, eat's, and drink's that  Howard County has to offer.
While You're in the Area
One of the best things about embarking on a food trail in Downtown Ellicott City is that there's plenty to do, even between meals. Plus, walking the streets of this beautiful, historic city is sure to cancel out all the food consumption (right?). A few of our suggestions include:
Shops: Antique Depot, Sweet Elizabeth Jane
Sweets: Park Ridge Creamery, E.C. Pops
Art: The Artists' Gallery
Nature: Oella Waterfront Park
---
Lead Photo: Shutterstock