Where to Go Winter Birding in Maryland

The Chesapeake Bay of Maryland is a critical resting place for wintering waterfowl on the Atlantic Coast. From late November to mid-March, the Bay is home to more than one million geese, swans, and ducks. Wintering raptors and songbirds also find food and shelter in the surrounding habitats on the Eastern Shore. If you're wondering where to go winter birding in Maryland, look no further than these five hotspots. Grab your binoculars. It's time to go birding!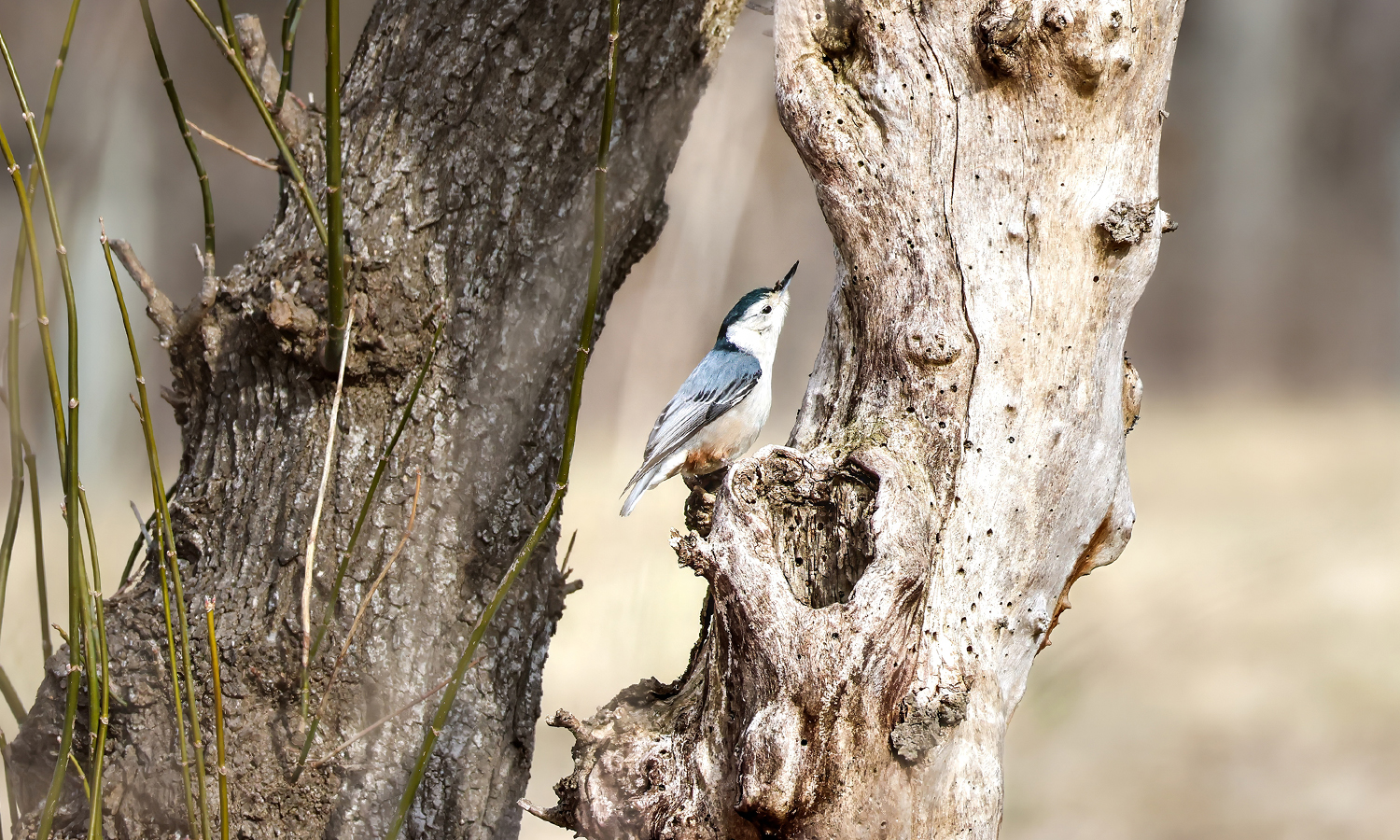 Blackwater National Wildlife Refuge
The world-renowned 20,000-acre Blackwater National Wildlife Refuge has one of the largest populations of nesting Bald Eagles on the East Coast. It is also a primary wintering area for waterfowl, including Canada and Snow Geese.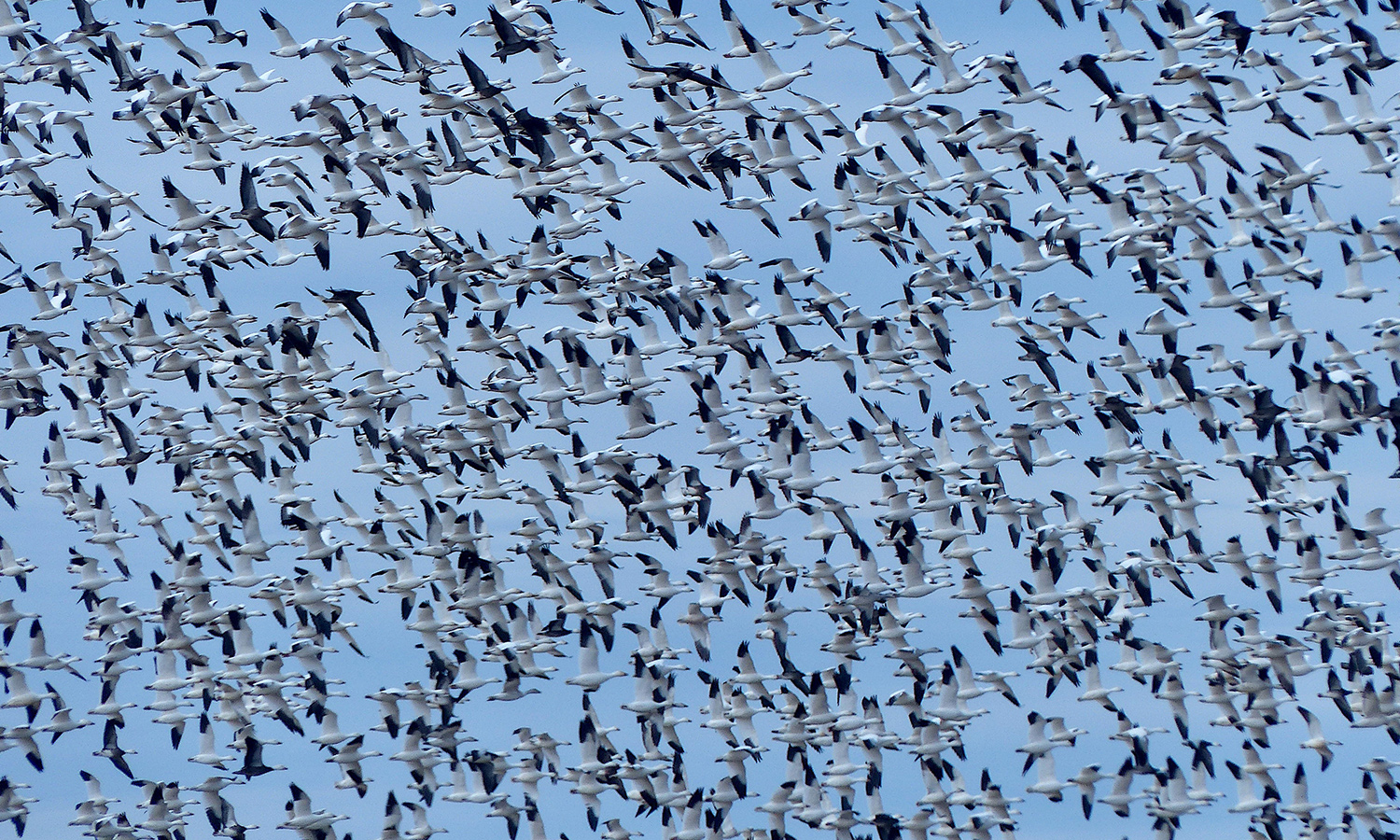 But that's not all. It's also one of the best places in Maryland to see wintering Rough-legged Hawks and Northern Harriers.
The refuge's 3.5-mile self-guided driving tour is an easy way to get around Blackwater and see birds in the winter. Look for Northern Harriers flying low over the marsh. There are also four walking trails that are great for seeing songbirds.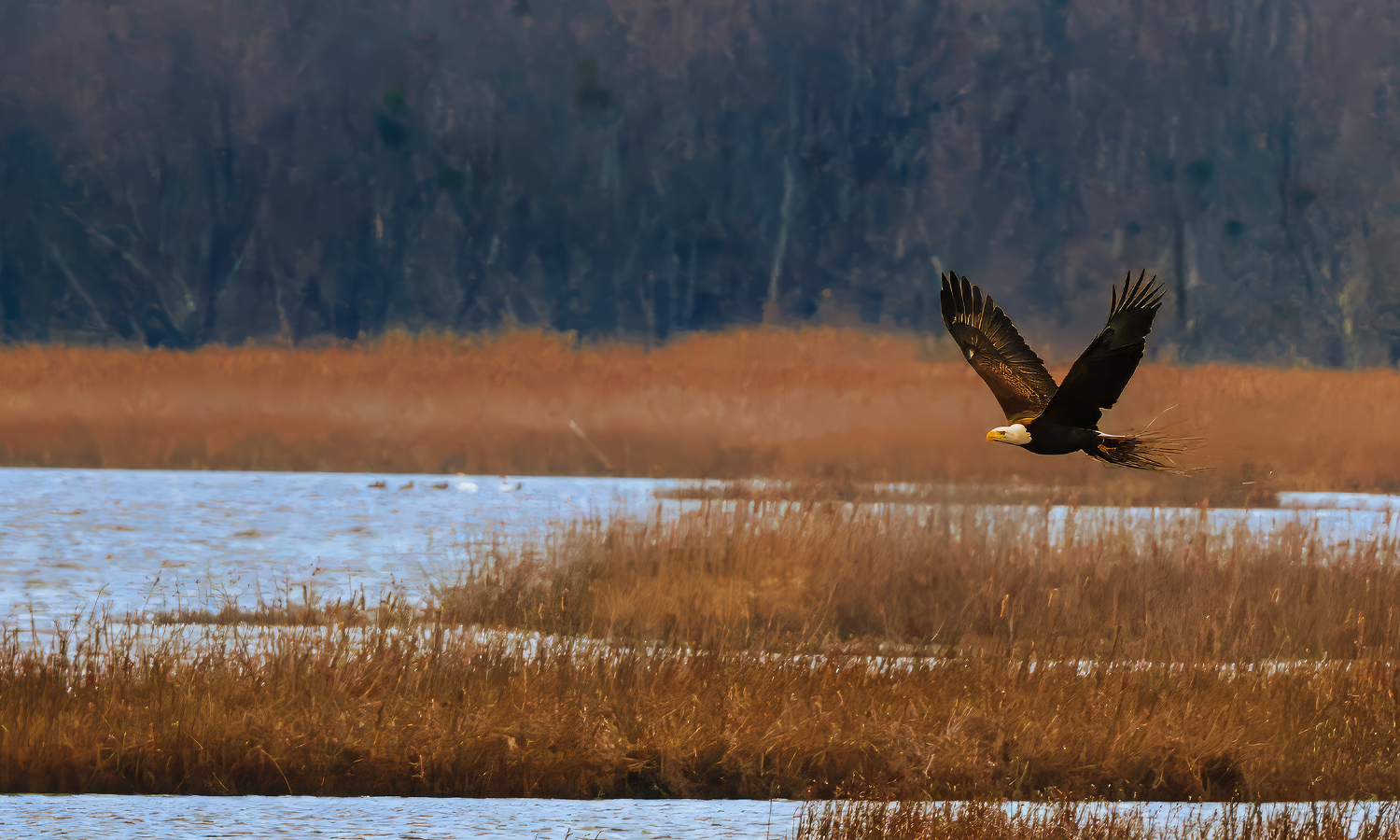 November through February is the perfect time to see waterfowl, and December through March is the right time to look for nesting Bald Eagles. This Blackwater bird checklist shows you what species you can expect to find on the refuge and when you can expect to find them. Read more about different ways to explore the wildlife refuge here.
Cambridge Waterfront
If you head 12 miles north of Blackwater National Wildlife Refuge, you'll find the Cambridge waterfront. Birding hotspots you don't want to miss include the Dorchester County Visitor Center, Gerry Boyle Park, and Hambrooks Bay.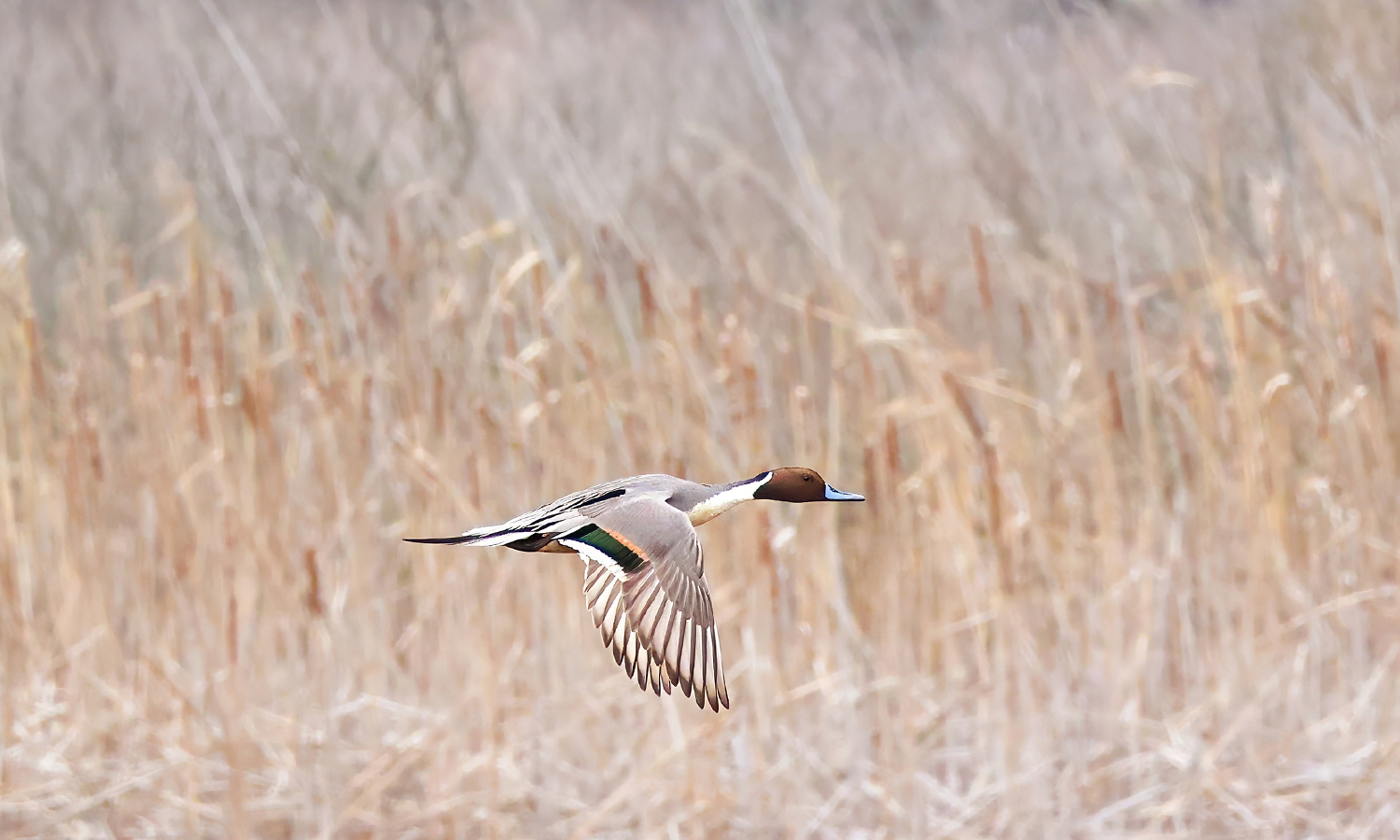 The Dorchester County Visitor Center at Sailwinds Park East offers access to a mile-long waterfront boardwalk that follows the Choptank River. The boardwalk is a wonderful place to view herons, gulls, ducks, loons, and grebes throughout the winter. A few rare birds have also been seen here, including Harlequin Ducks, Eurasian Wigeon, and even a Snowy Owl.
If it's too chilly to be outside, you can get a good view of the river from the second story of the Visitor Center, designed to give visitors the impression of being on a ship right on the river. Consider chatting with the Visitor Center staff while you're there. They are a fantastic source of information about the area and usually have a Dorchester County birding brochure on hand.
Next, drive two miles west along the shoreline to Gerry Boyle Park. This city park is located on a point that juts into the Choptank River. You can get excellent river views and watch mixed flocks of diving ducks, such as Canvasbacks and Lesser Scaup, without ever leaving your car. Be sure to look just west of the point into Hambrooks Bay. You can usually find gulls here, especially around the jetty on the bay's northern end. 
Pickering Creek Audubon Center
Pickering Creek Audubon Center is located in central Talbot County, about 25 miles north of Cambridge. This 450-acre working farm doubles as a wildlife sanctuary and a conservation education center. 
The sanctuary has four miles of walking trails. The Wetland Overlook Trail, which starts by the kiosk near the parking lot, is a particularly good trail for winter birding. This 0.9-mile trail has two platforms overlooking the wetlands and connects with the 0.4-mile Pond Trail, which loops around a freshwater pond for additional birdwatching opportunities.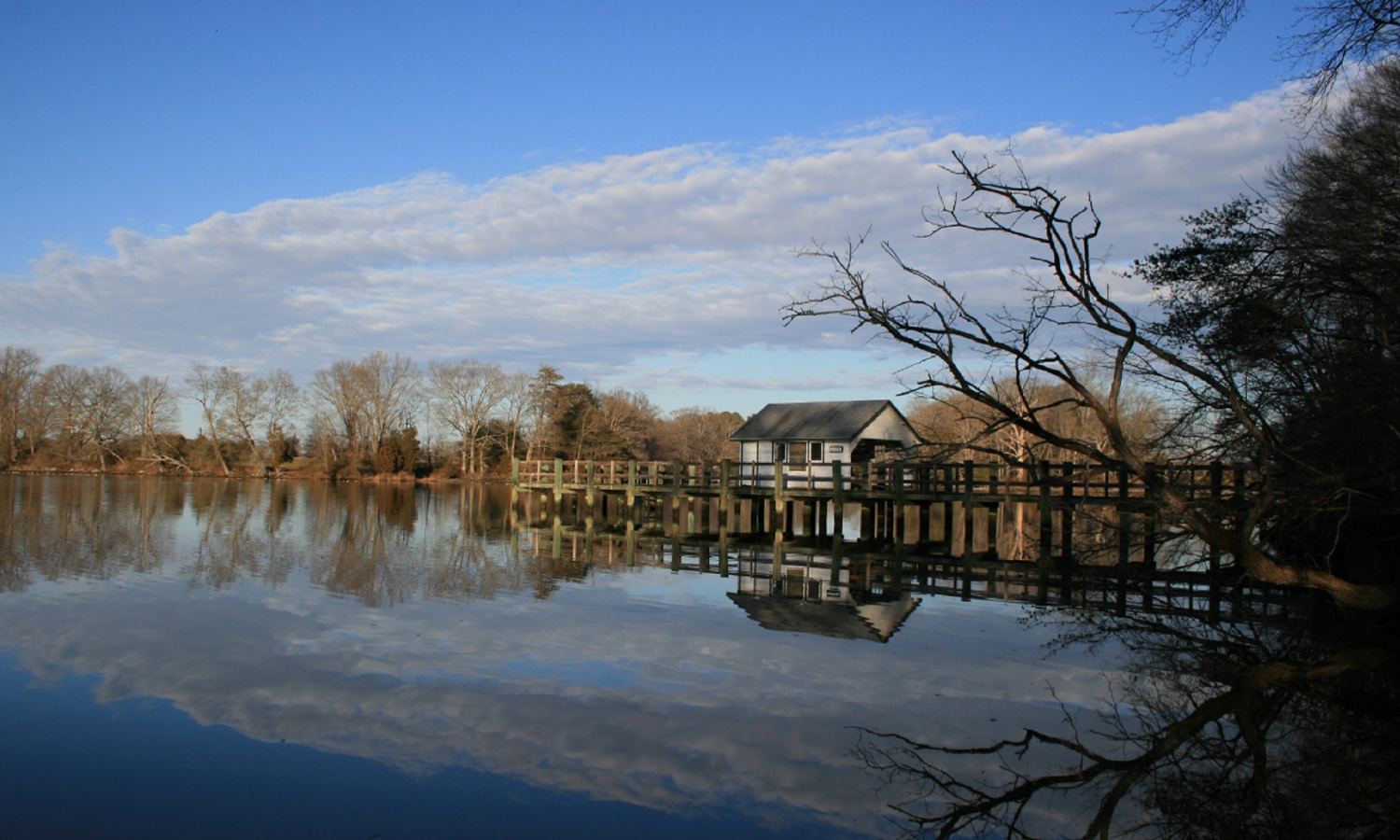 In the winter, you can often see geese, swans, ducks, hawks, owls, and songbirds. This Pickering Creek Audubon Center bird checklist shows the birds most frequently seen in the sanctuary. 
Chesapeake Bay Environmental Center
Located about 20 miles up the road from Pickering Creek Audubon Center is the Chesapeake Bay Environmental Center, a 510-acre preserve with a reputation as one of the best birding spots in Queen Anne's County. 
To see waterfowl, look for the Piney Point Path, which ends at an observation platform overlooking Prospect Bay; the Lake Trail, which passes a blind overlooking Lake Knapp; and Marshy Creek Trail, which will give you views of many different habitats and thousands of ducks.  
Take Hummock Loop off of Marshy Creek Trail for a glimpse of woodland birds like woodpeckers, nuthatches, and creepers, and visit the Exhibit Area for a close-up look at captive birds of prey. 
Eastern Neck National Wildlife Refuge
Eastern Neck National Wildlife Refuge is about 50 miles away from the previous stop, but it is worth the drive. This 2,285-acre refuge in Kent County was designated a sanctuary for migratory birds in 1962. 
The refuge's unique island location and seven hiking trails provide outstanding views of the Chester River and the Chesapeake Bay and plenty of birdwatching opportunities.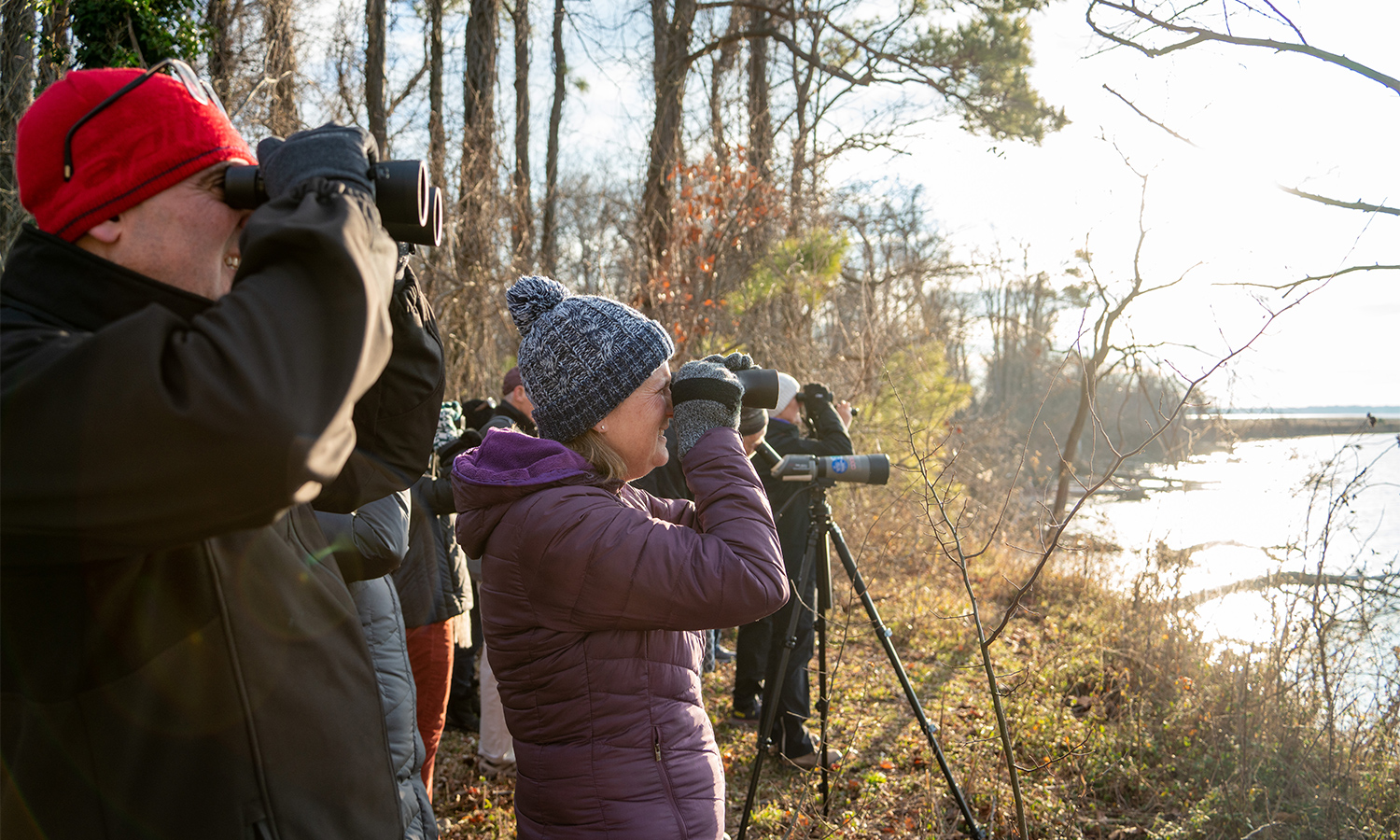 Some of the most common sightings include Tundra Swans, Mallard Ducks, Canada Geese, Lesser Scaup, Buffleheads, Northern Pintails, Green- and Blue-winged Teal, and Ruddy Ducks. This Eastern Neck bird checklist shows you what species you can expect to find on the refuge and when you can expect to find them.
---
Lead Photo Credit: Anna Champagne | Caption: Northern Flickers spotted at the Chesapeake Bay Environmental Center
Anna Champagne is an outdoor writer, photographer, and traveler. She can often be found gardening and birdwatching in her backyard and exploring creeks, trails, marshes, and parks with her husband. Anna lives in Frederick County, Maryland. You can learn more about her on her website www.champagneoutdoors.com.