A Winter Girls Weekend in Ocean City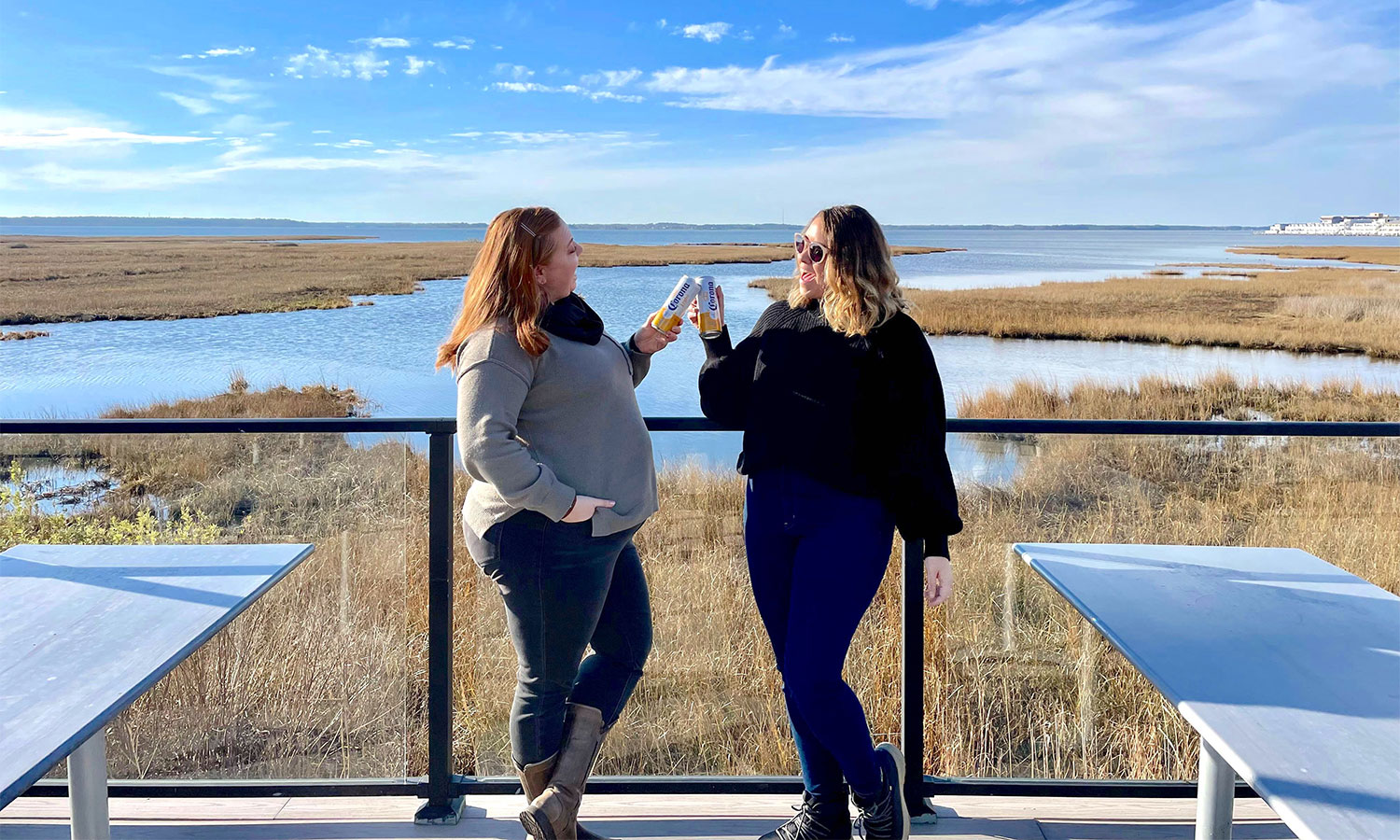 After the holidays are over, I often lament that the remaining winter months leave little to look forward to. The good news? We can create our own winter magic by escaping on a road trip! My friend Kim and I did just that when we booked a winter girls weekend in Ocean City, only three hours from our home in Washington, D.C. Even in the off-season, Maryland's Eastern Shore has so much to offer!
Friday
Part of the fun of a road trip is picking where to stop along the way. We decided to go slightly off route and ventured into historic Saint Michaels, just ten miles off 50-East. We were hoping to arrive in time for lunch and an afternoon of shopping (with our eyes particularly on Come By Chance and Pemberton Pharmacy and Gift), but bad weather in D.C. caused a delay in our departure. We entered the downtown strip just after sunset and admired how charming the Bayside town looked in the snow.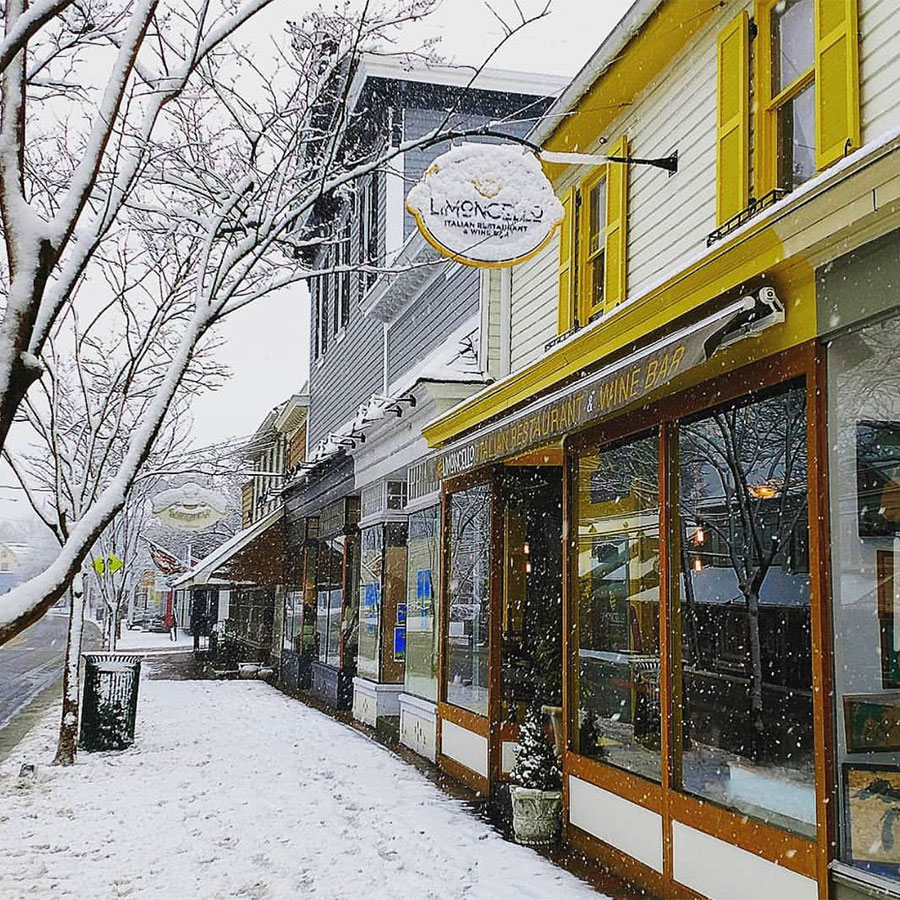 Thankfully our dinner choice (Limoncello, an Italian restaurant on South Talbot Street) didn't disappoint. We kicked off the weekend with the Limoncello Blush (house-made limoncello, cranberry juice, and lemonade) and the Water Lily Martini (gin, lime juice, simple syrup, and crème de violette). Both martinis were topped with lemon foam and zest. We chose the prosciutto and melon appetizer topped with balsamic-fig reduction and indulged in freshly made pasta for our entrees. I enjoyed the lobster ravioli; Kim opted for the fettuccine bolognese. Full of good food and grateful for the chance to get out of the car, we headed east, promising ourselves we'd return to Saint Michaels for a day trip soon.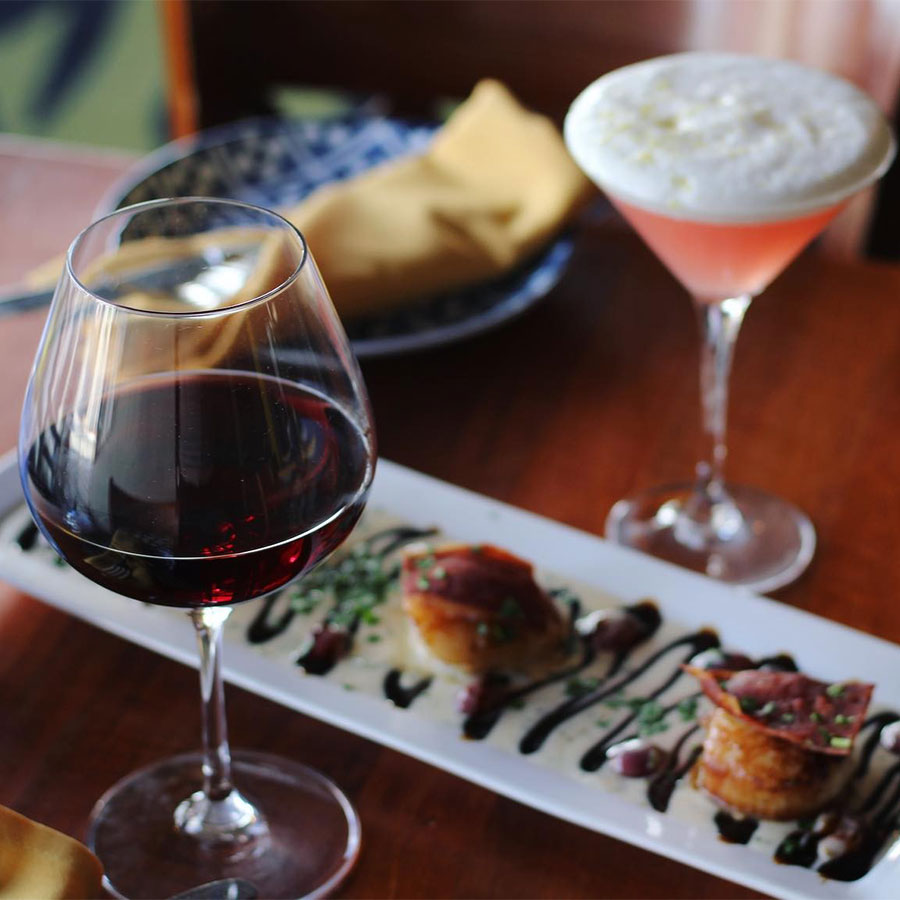 (Other pit-stop towns to consider between D.C. and Ocean City include Annapolis, Cambridge, Salisbury, and Berlin.)
We booked a room with two queen beds at Aloft Ocean City for roughly $90 per night—a steal considering the high season could run guests over $600 per night at Aloft! While we missed out on amenities like the outdoor pool bar, we enjoyed the comfortable accommodations in the heart of Ocean City. 
Saturday
We kicked off Saturday with snickerdoodle and sugar cookie lattes from Coffee Beanery. (Travel tip: don't settle for hotel coffee when you can try a nearby cafe!)
Lunch led us to Ropewalk, where we enjoyed fantastic views of the sound. Panoramic floor-to-ceiling windows gave us the feeling of being outdoors without the brisk temperatures. We noshed on crab cake egg rolls, rockfish tacos, and the Asian tuna salad.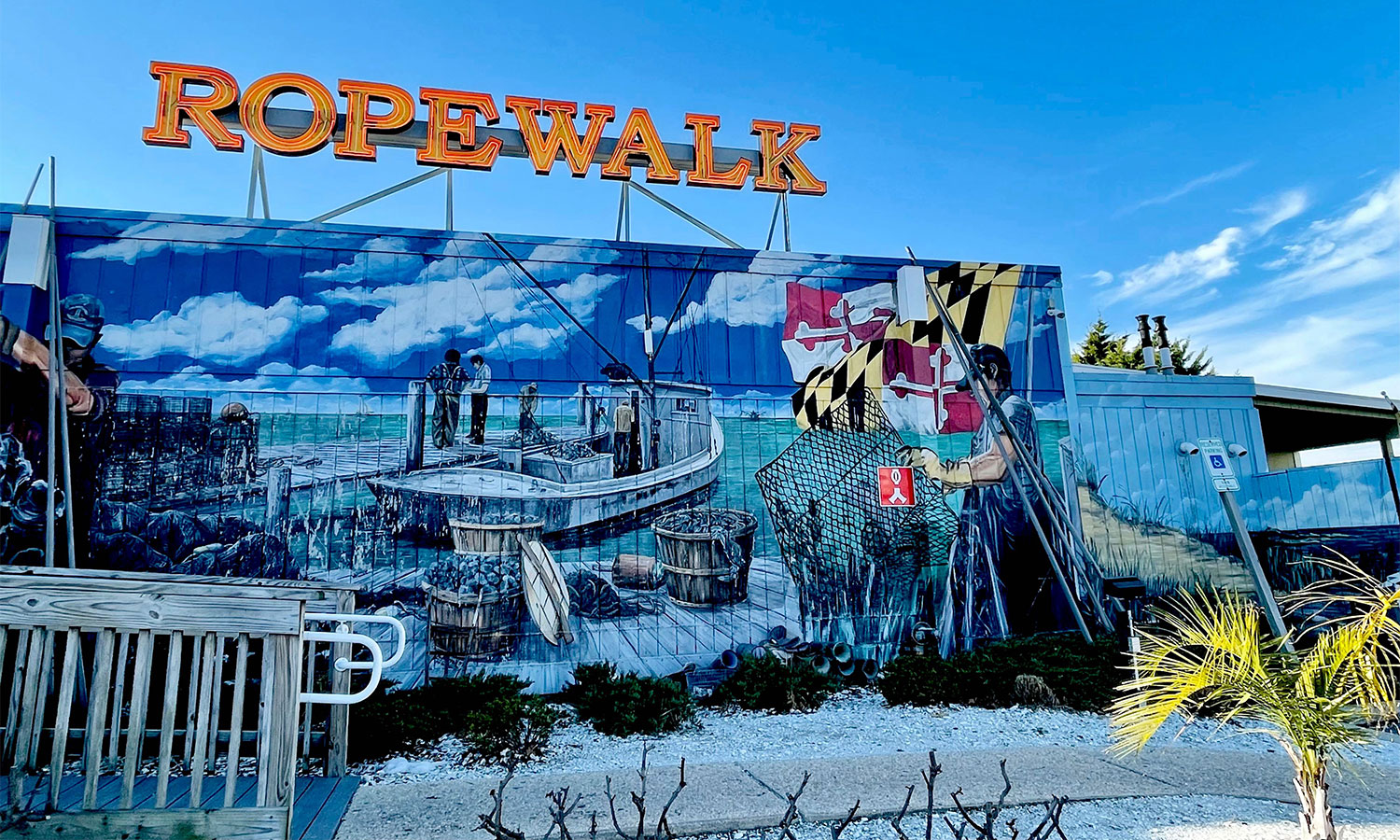 Our plan for the afternoon? Retail therapy! There are plenty of shopping options in Ocean City, even in January. We spent time browsing South Moon Under, Monkee's, and Magnolia Rifle. There's also TJ Maxx, Home Goods, and outlets to explore, all of which are open year-round and have plenty of clearance options after the holidays. The best part? There are barely any other shoppers! We had many of the stores to ourselves.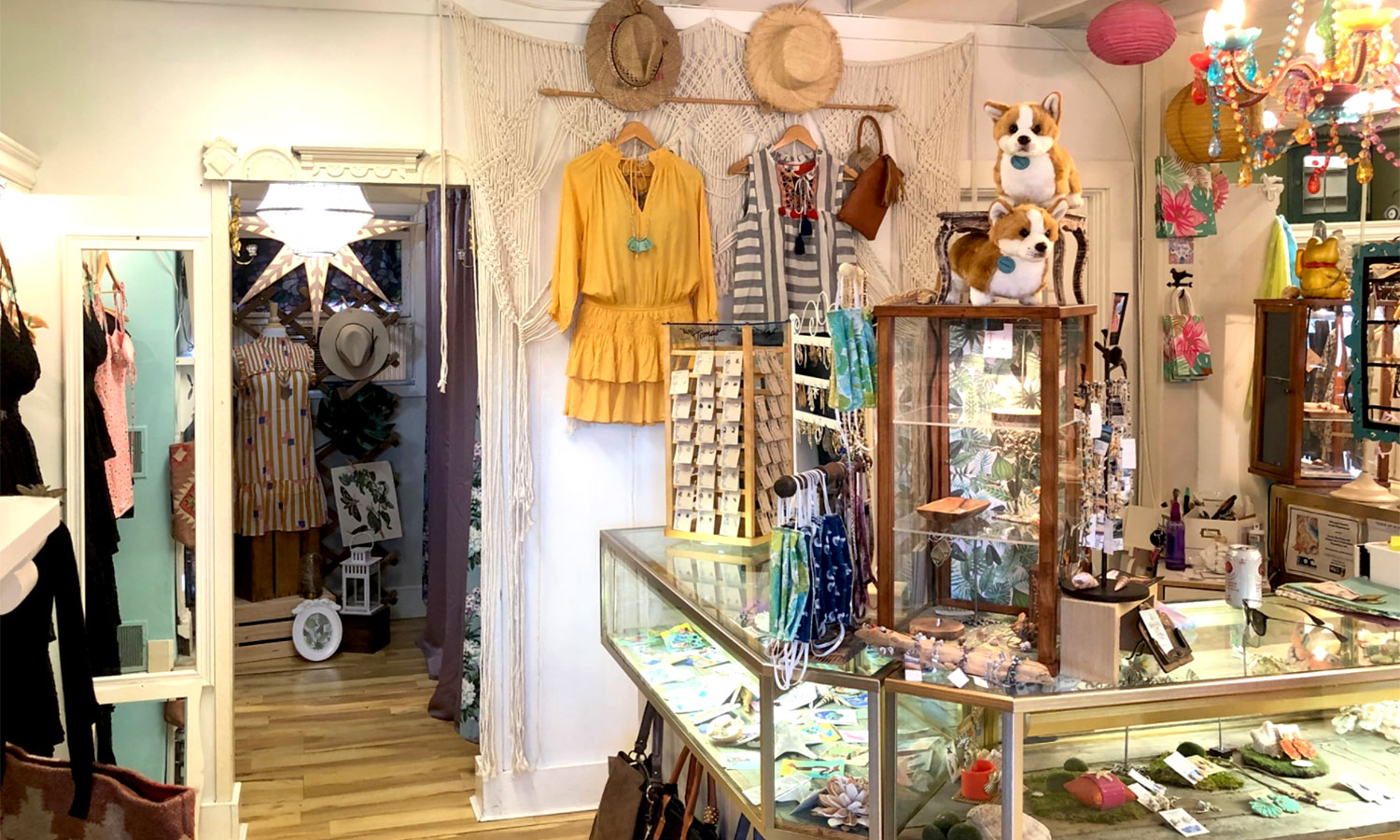 Other local boutiques to consider are Ragamuffin (open weekends in January and February) and Patty Jean's Boutique.
Not wanting to miss the sunset, we drove to the inlet near the Boardwalk to take in the orange hues of the sky as the water lapped around us. Pickles Pub was the perfect spot to grab a happy hour drink and appetizer (we ordered the soft pretzel trio).
Dinner at Liquid Assets came highly recommended by locals, and it was our favorite meal of the weekend. Originally a liquor, beer, and wine store, the business evolved to include a delicious restaurant with upscale entrées and wine offerings.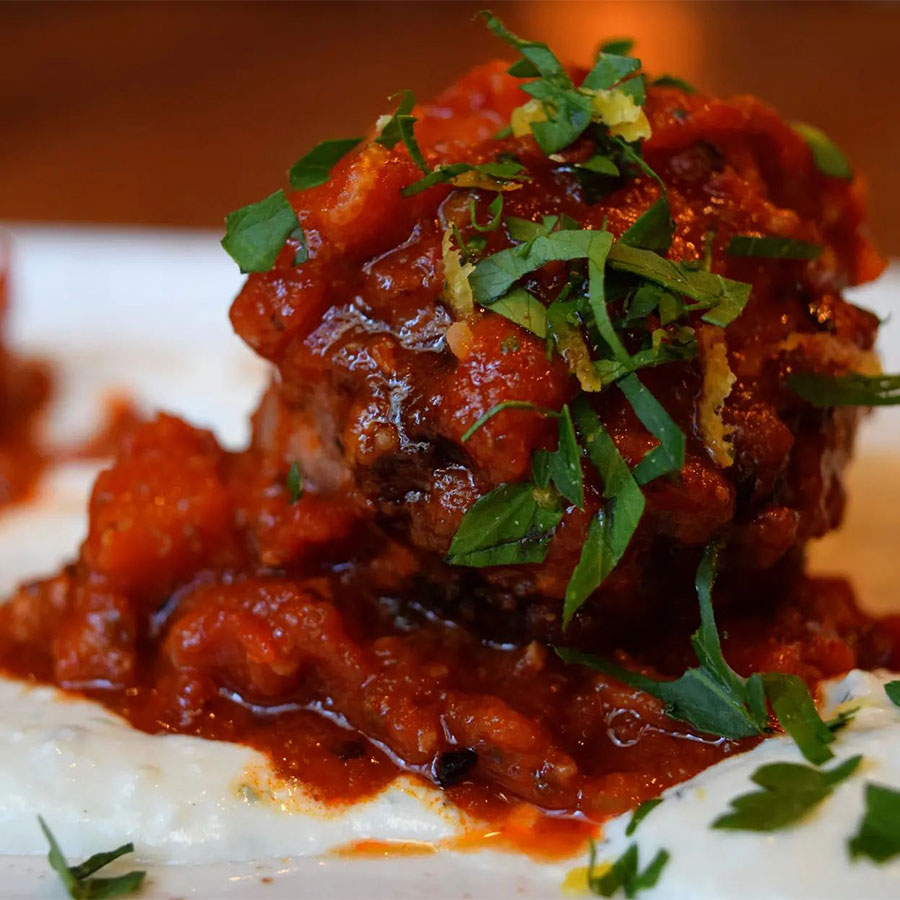 We split the Wagyu meatball appetizer with whipped ricotta and the vegan house-made cacio e pepe. While the Smith Island Cake (Maryland's state dessert) was calling my name, I couldn't help but order the doughnut ice cream sandwich drizzled with a bourbon-infused salted caramel sauce. I have no regrets!
Sunday
No visit to the beach is complete without actually walking on the beach! Ocean City got a light dusting of snow overnight, but that didn't keep us from sipping our morning coffee from Pablo's Bowls while taking a chilly walk along the water.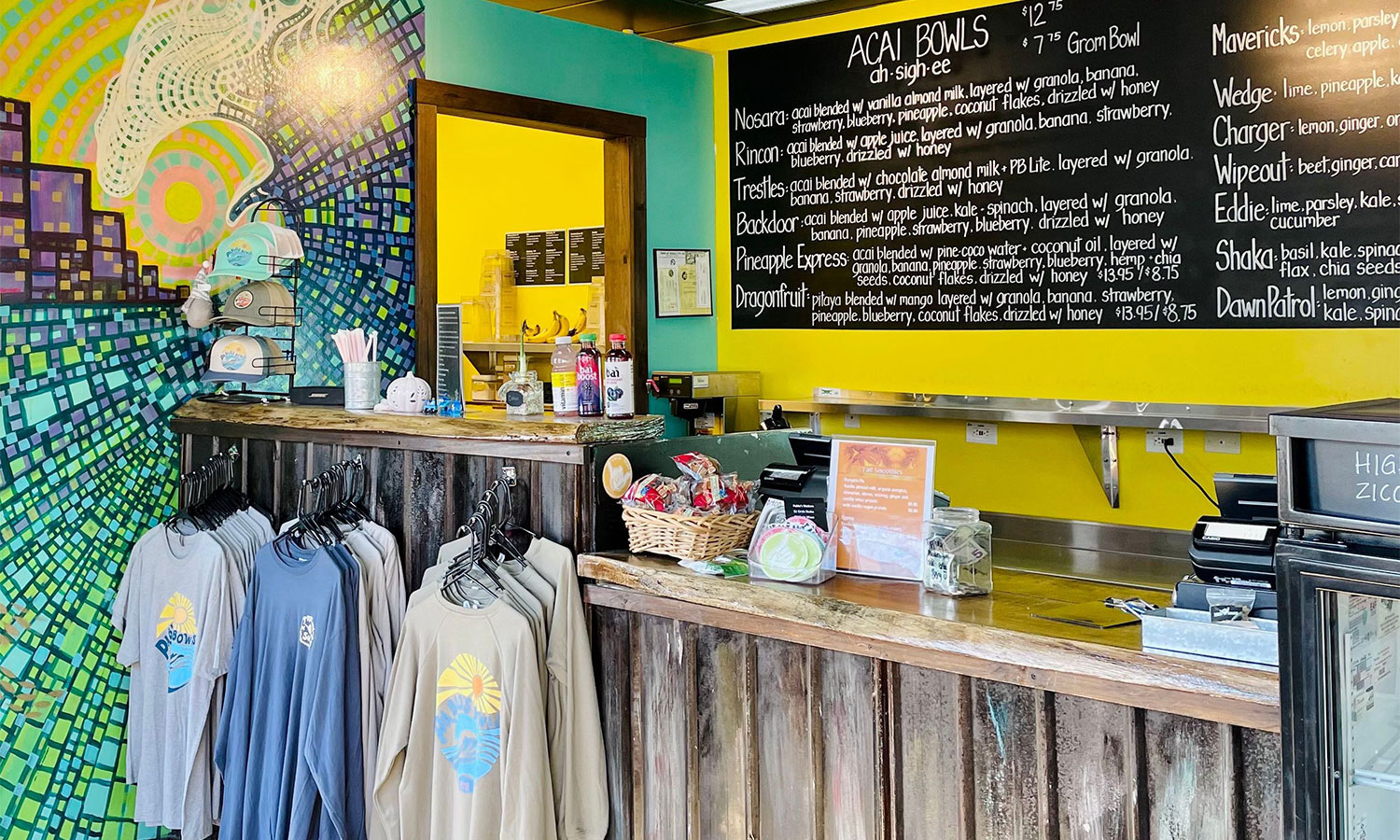 We checked out of our hotel and made our way off the island into West Ocean City. We missed breakfast at Bad Monkey (the bartender noted it typically ends around 10:45) but had a fantastic lunch. We couldn't help but order orange crushes—a coastal Maryland staple featuring vodka and freshly squeezed orange juice. 
Our waitress brought out a serving of Monkey Bread—fluffy cinnamon-sugar dough bites that paired perfectly with my spruced-up coffee. Kim ordered chicken tenders and parmesan truffle fries; I chose the Delmar burger featuring applewood bacon, cheddar, and crab dip.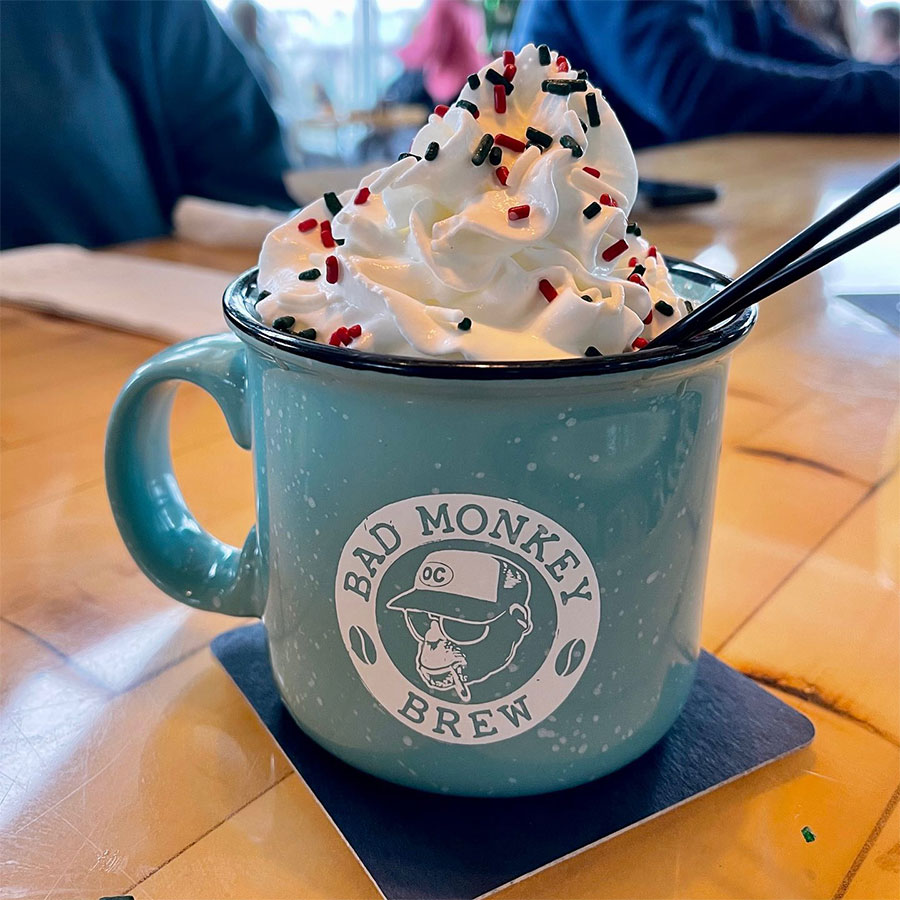 Afterward, we headed to A Perfect Face Day Spa. Though Kim and I chose to do a one-hour Swedish massage, guests can easily book facials, waxing, manicures and pedicures, and even hair and makeup services. Chic Boutique is attached to the salon, so we got some additional shopping without having to leave the building! Both the spa store and Chic Boutique offered 22% off our purchases because of the new year, and the boutique ran additional deep discounts on holiday items and winter scarves, gloves, and hats. 
We made a final run at some outlet stores before heading home and spent a good portion of our drive home reminiscing on our fun winter girls weekend in Ocean City. A road trip to the beach was a great way to kick off 2022!
---
Lead Photo: Bethany Turner
Bethany Turner is an avid road tripper and part-time freelance writer. When she's not exploring country roads and the charming pit stops that adorn them, Bethany can be found hiking in the Maryland mountains near her home of Washington, DC. For more helpful travel tips, find her on Instagram @travelwithoutaplane and on her blog www.travelwithoutaplane.com.