Love That? Do This: History Edition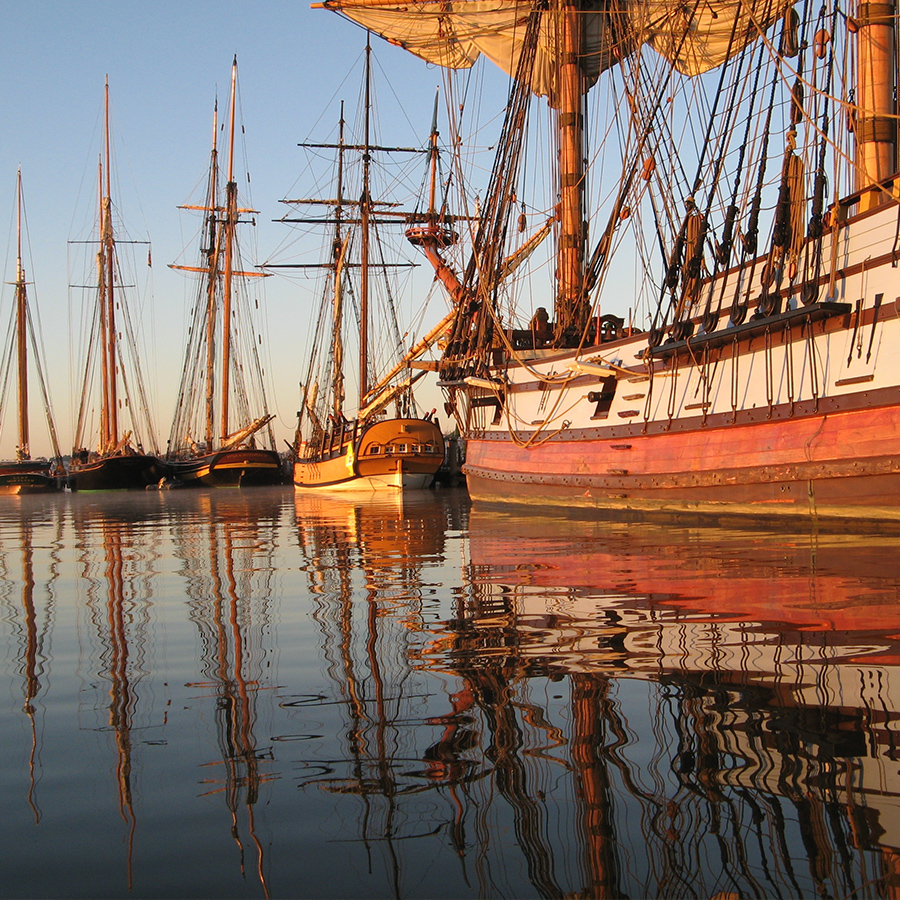 History isn't just my day job, but my passion in life and one of the main reasons I've put down roots in Baltimore rather than moving back to my hometown of Seattle. While you can certainly read about history or pick up information in a podcast or documentary, none of those experiences compare to setting foot in the very same place where a historic event took place.
I remember the awe I experienced as a very new college grad when I visited the Star-Spangled Banner Flag House in Baltimore and realized I was standing on the very floorboards once occupied by "star-spangled" flagmaker, Mary Pickersgill. The power of historic places still gives me chills. I've put together a few of my favorite historic sites across the Old Line State, all of which remain accessible throughout the winter and during the pandemic. 
Just 40 miles south of Gettysburg off of US-15 lies a lesser-known but equally fascinating Civil War battlefield. Monocacy National Battlefield is the site of the 1864 "Battle that Saved Washington." The relative quiet of Monocacy makes it an ideal destination for those seeking space to move and contemplate.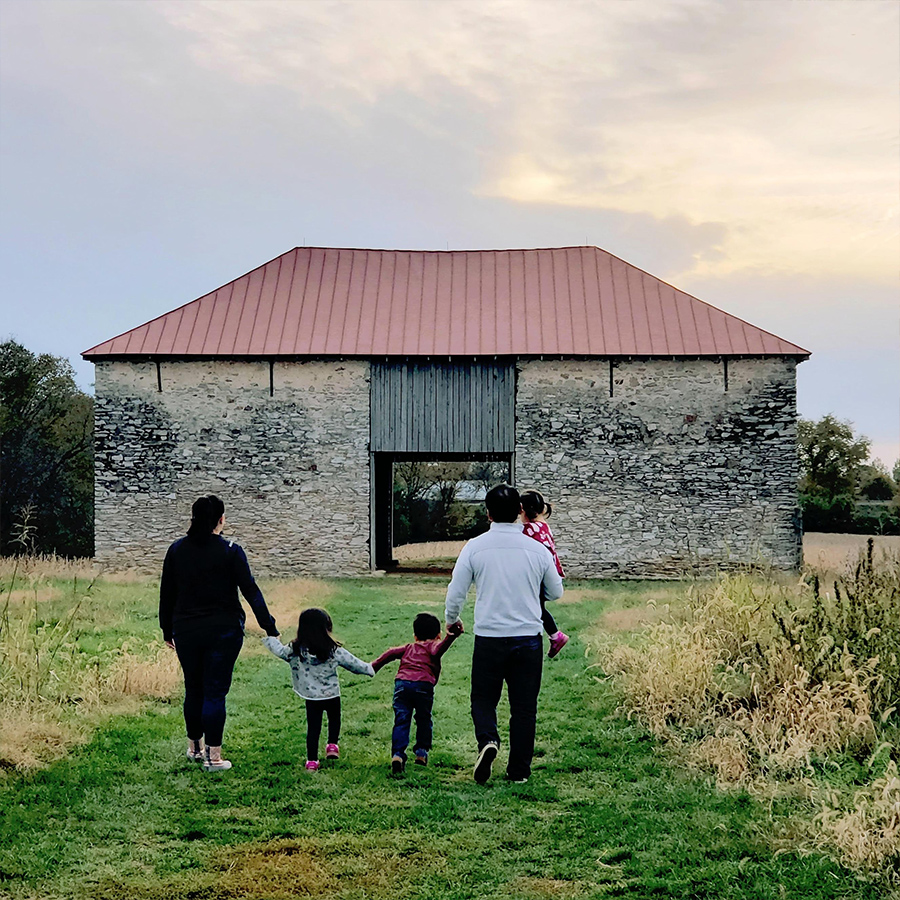 This national park contains 1,650 acres of rolling farmland, stunning architecture, and Monocacy River access. The park's extensive walking trails offer ample opportunities for reflection and social distancing. As someone who lacks a sense of direction but relishes a river view, I'm partial to the 1.5-mile Ford Loop Trail that begins near the Worthington House. If you're looking for an ADA-accessible trek, I'd recommend the 0.5-mile Gambrill Mill Trail. 
One of the most interesting and sobering stops is the Best Farm, which is quite easy to access if you're approaching the park from Urbana Pike/MD-355. This property has a very unique history: Victoire Vincendière, a single woman from what is now Haiti, established L'Hermitage plantation here in 1798 and operated it with the nearly 90 enslaved people. Archaeologists from the National Park Service and University of Maryland have conducted digs on this property in recent years, uncovering a number of previously unrecorded buildings and providing a more complete picture of life on the farm for dozens of enslaved workers.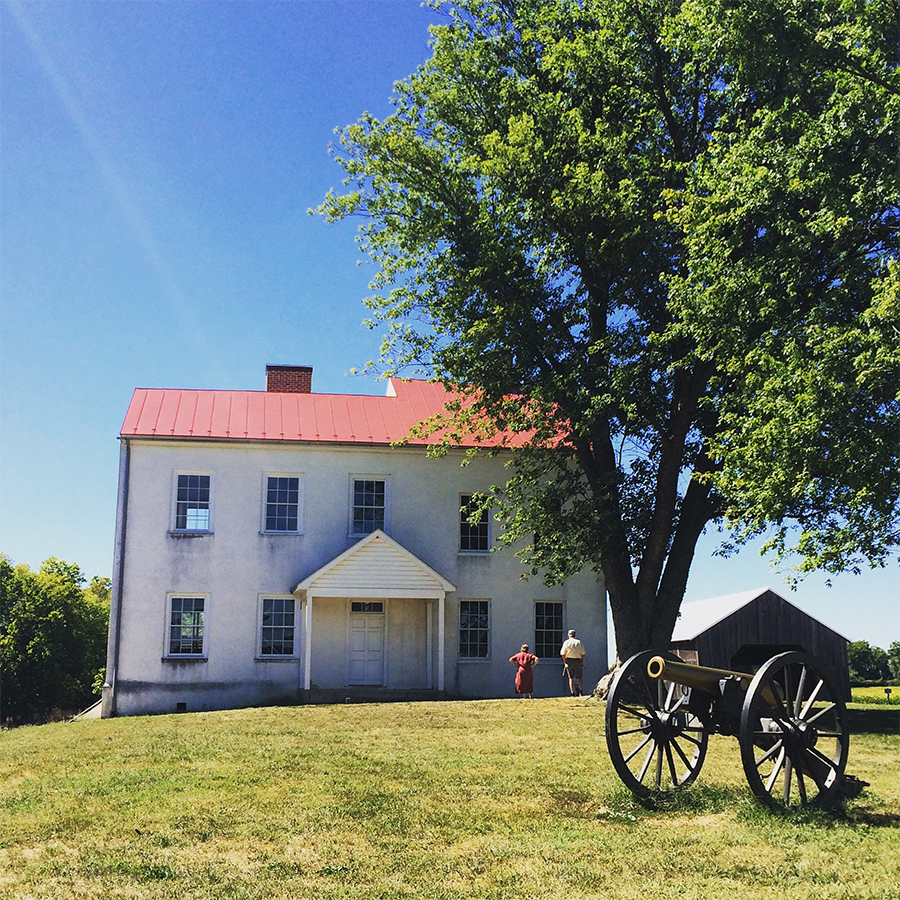 The park's Visitor Center is currently open Thursday-Monday from 9-5 pm; trails are available to explore every day. The battlefield is a short drive from downtown Frederick and the commercial corridor of MD-355. My family's go-to spots for a quick bite are McCutcheon's Apple Products and Attaboy Beer, Black Hog BBQ, and Pretzel & Pizza Creations.
If you love to visit the Amish country of Lancaster County in Pennsylvania, check out Maryland's Washington County
Well-preserved farmland and traditional baked goods make western Maryland's Washington County a perfect weekend getaway from busy metropolitan areas. My family stayed in Washington County twice last summer (our only overnight travel so far during COVID) because it hit everything on our wish list: hiking trails, peaceful landscapes, and inexpensive donuts all within a 90-minute drive of Baltimore. This rural county provided a welcome change of scenery after months inside our 1,000 square foot rowhouse.
The landscape of Washington County blows me away every time I visit. Whether it's a twilight drive around Antietam National Battlefield, a stroll along the C&O Canal towpath, or a climb along the Appalachian Trail, the scenic views provide a sense of calm. Some of my favorite outdoor spaces are Antietam's iconic Burnside Bridge, the duck pond at Hagerstown's City Park, the summit at Washington Monument State Park, and the War Correspondents' Memorial Arch at Gathland State Park. 
Baked goods are in rich supply here. My favorite bakeries in the area are Burkholder's Baked Goods in Sharpsburg and Krumpe's Do-Nuts in Hagerstown. Krumpe's, located along "Do-Nut Alley," has served fresh donuts for over 80 years. Note they are only open at nighttime, so you'll have to time your donut fix accordingly.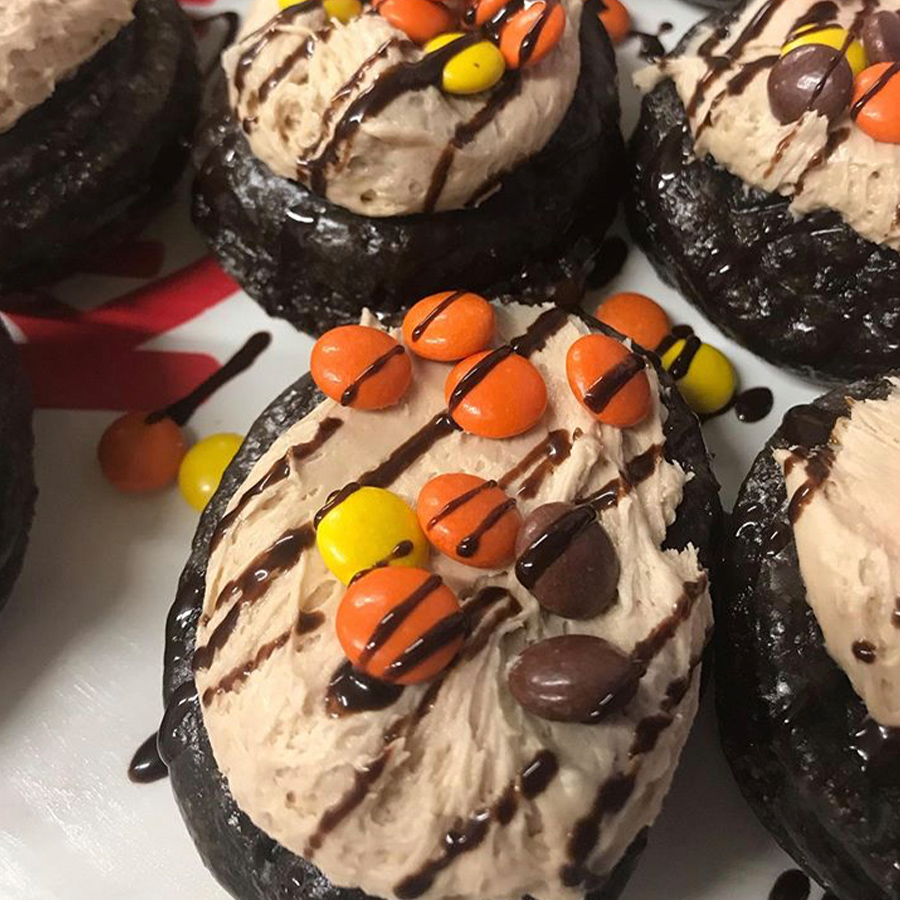 You'll find the special pre-Lenten treat of fastnachts at bakeries in Washington County as well as Pennsylvania Dutch country in mid-February.  
Check the Visit Hagerstown-Washington County website for information on what to see, where to stay, and how to plan a safe getaway this winter and beyond. 
If you love George Washington's Mount Vernon in Virginia, check out Hampton National Historic Site in Towson
George Washington's Mount Vernon deserves a spot on everyone's bucket list. If you're looking to avoid crowds, however, you can find another historic estate of national significance in Baltimore County. This national park was home to generations of the Ridgley family as well as a workforce of hundreds. The estate once covered 25,000 acres, about the size of Disney World; today, the park boundaries cover about 60 acres with plenty of space for social distancing.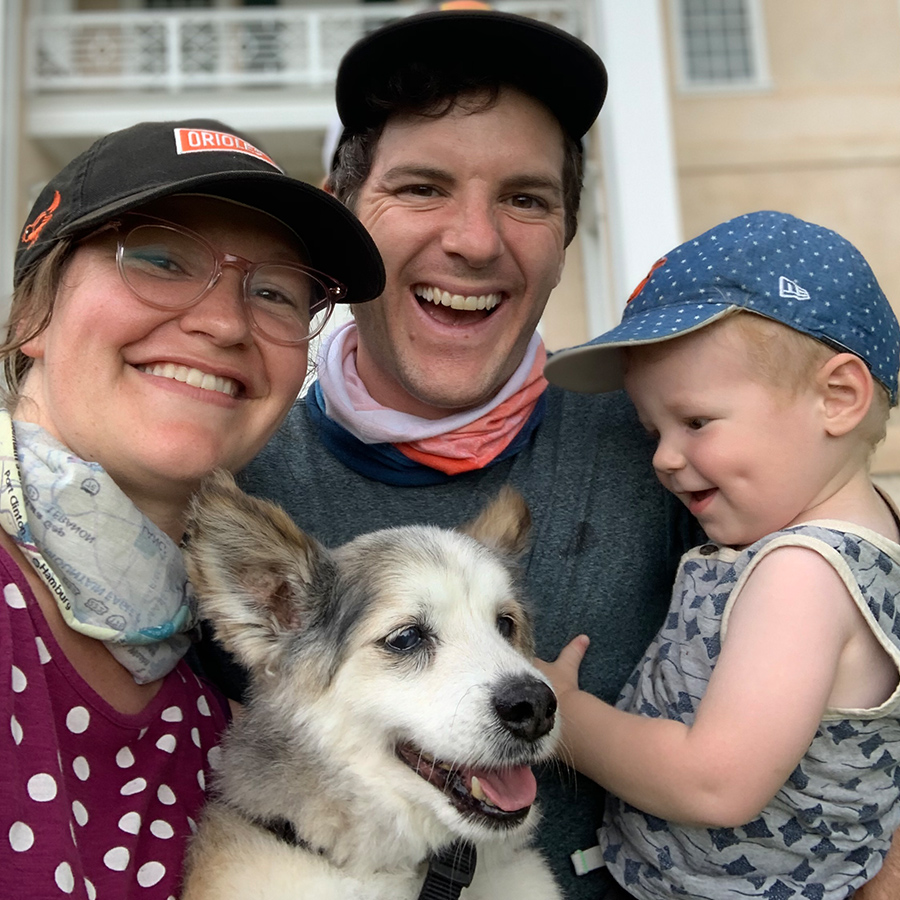 The Ridgley family made their fortune operating Northampton Ironworks, which supplied weapons during the American Revolution. Their 24,000 square foot mansion was the largest private residence in the country when it was completed in 1790–the second year of George Washington's presidency. The estate had its own farm buildings, orangery, cemetery, stables, and elaborate gardens. 
At its peak, Hampton was one of the largest plantations in Maryland with more than 300 enslaved workers powering the estate. Two stone slave quarters built around 1850 remain intact today. Signs throughout the park share this painful part of Hampton's history and help visitors begin to understand the relationship between the family's power and the exploitative system that made it possible. 
If your romp around the park makes you hungry, stop by Towson Hot Bagels or Red Pepper Sichuan Bistro for a meal. 
Like other national parks, Hampton's Visitor Center and other indoor exhibits are currently closed to the public. The grounds are open to vehicles between 8:30-5:00p.m. and pedestrians between dawn-dusk.  
If you love Williamsburg, Virginia, check out Historic St. Mary's City in Southern Maryland
There is nothing quite like the immersive experience of a living history museum, especially for kids. I vividly remember my first trip to Colonial Williamsburg when I was 10 and believe it helped spark my passion for the past. While CW will always be the OG of open-air living history museums, Historic St. Mary's City provides a glimpse into everyday life in Maryland's first colonial capital. 
Native Americans, including ancestors of today's Piscataway Indian Nation and Piscataway Conoy Tribe, inhabited this area for thousands of years. English settlers led by Leonard Calvert, seeking religious freedom as well as economic opportunities, sailed aboard The Ark and The Dove and set foot in what is now St. Mary's City in 1634.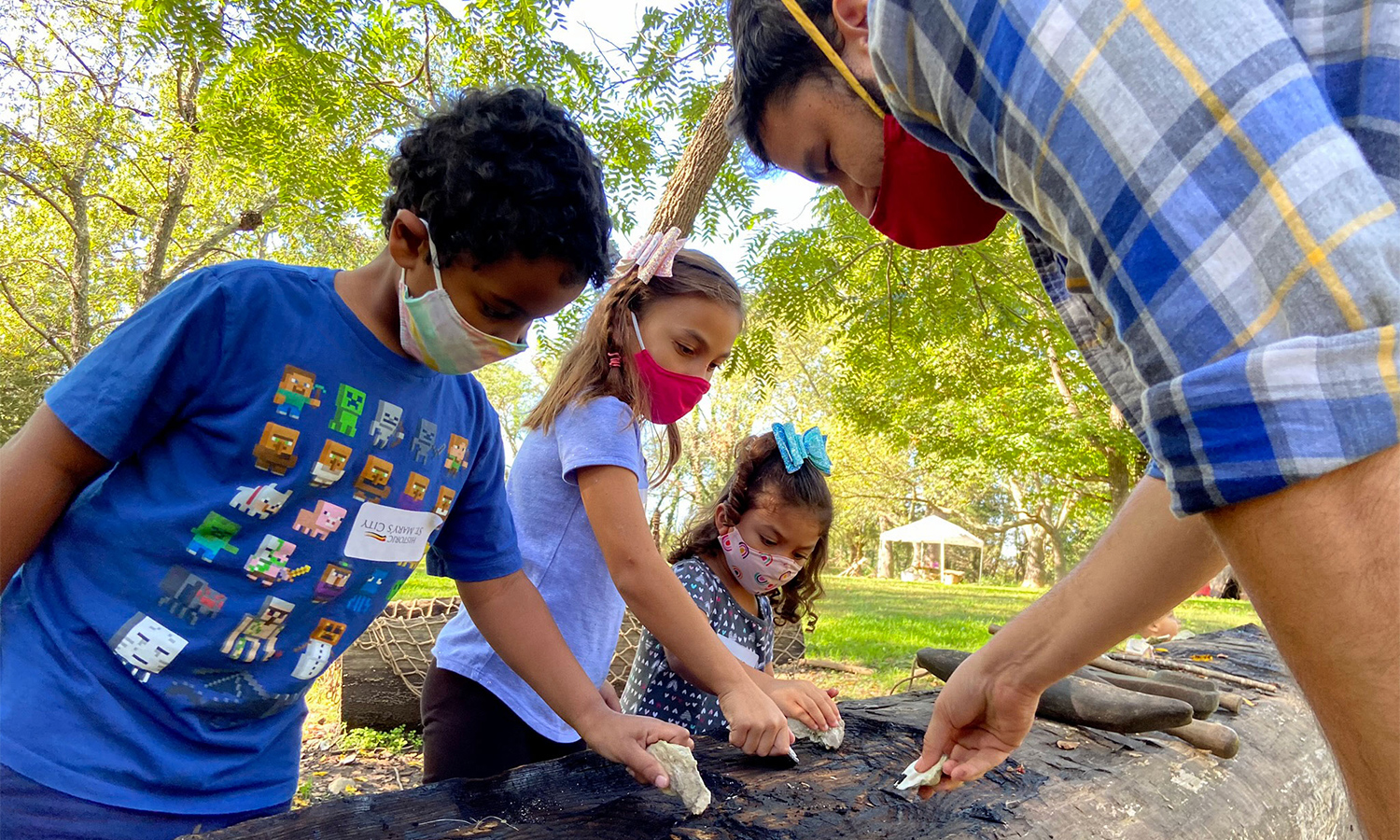 When the capital moved to Annapolis in 1694, most of St. Mary's City fell into disrepair while farming continued around the area. Undisturbed by development, St. Mary's City became a hotspot for archaeology. Archaeologists have spent the past half-century digging into 10,000 years of human history here.
Visitors are welcome to enjoy the 800-acre campus, which includes both reconstructed and recreated structures, year-round. Pets are allowed on the grounds (my dog Satchel thoroughly enjoyed his visit). Don't miss the full-size replica of the Dove along the waterfront. The Visitor Center will reopen in March in time for Maryland Day. Looking for more to see and do in the area? Check out Visit St. Mary's or Destination Southern Maryland.  
If you love Old Town Alexandria, Virginia, check out Chestertown on the Eastern Shore
Chestertown rivals the charm of Old Town Alexandria in my book. Far from the crowds swarming DC, this small town makes a perfect day trip no matter where you're coming from. Chestertown is a college town but appeals to retirees, families, and twenty-somethings alike. I love to park near downtown and spend an afternoon admiring the Georgian homes lining the historic district.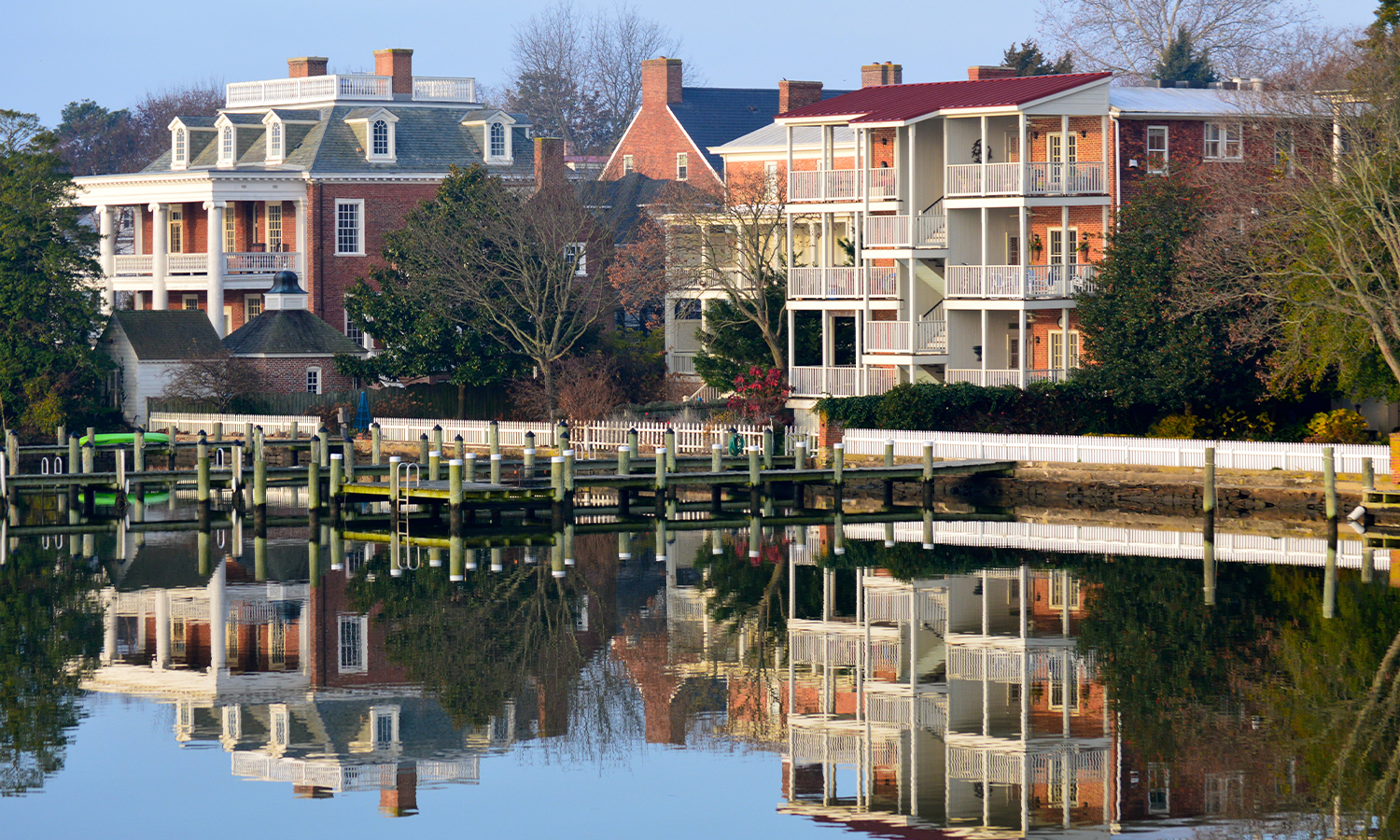 Proximity to the Chester River has shaped Chestertown in the past and present. It was named one of six royal ports of entry to Maryland in 1706, leading to a surge in shipping traffic. Local merchants grew rich exporting tobacco and wheat grown on the Shore until Baltimore's port came into its own in the 1790s. Remembering the legend of the Chestertown Tea Party — an event rumored to be Maryland's answer to the Boston Tea Party of 1773 — has become its own tradition, with a festival taking place over Memorial Day weekend since 1976. Visitors can also see the Sultana, a replica of a 1768 schooner that offers environmental education experiences. 
Your dining options may be more limited now than during the busy summer months, but I'm a fan of Play It Again Sam and farm stands along the way. 
If traffic causes a delay on the Bay Bridge (or if the thought of driving over the enormous bridge makes you sweat, as it does for me), try taking I-95 and approaching via Cecil County. The hamlet of Chesapeake City is worth a stop for more quaint architecture.
---
Lead Photo: Ships along the Chester River by Chris Cerino
Auni Gelles is a public historian, ice cream enthusiast, and mom to an energetic toddler. A Seattle native, she has lived in Baltimore for 10+ years. Follow her at @aunigelles.