From Milkshakes to Mermaids: 4 Things to Do in Berlin, MD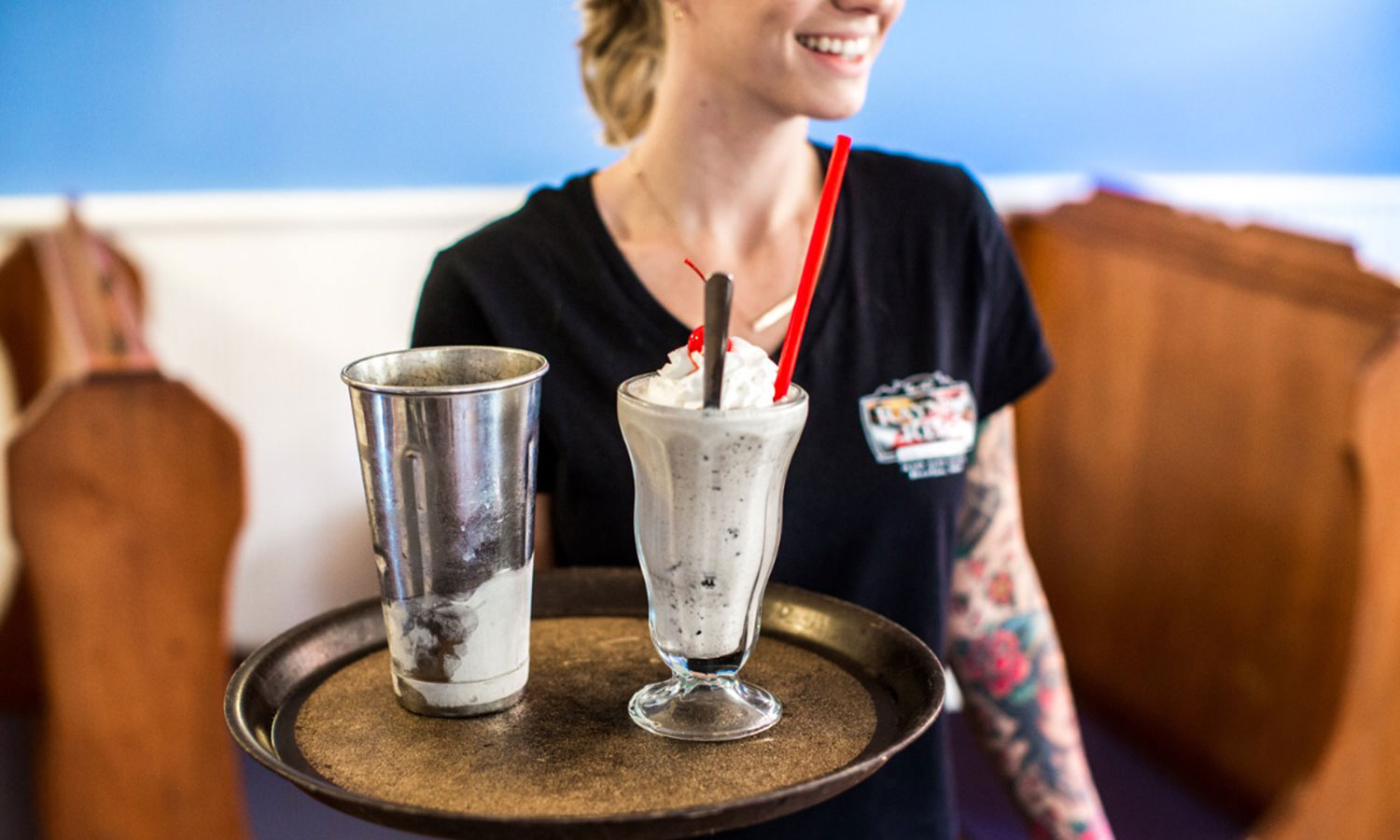 Located just off US-50 and less than 10 miles from Ocean City, the little town of Berlin is big on Eastern Shore charm. We're sharing four things to do in Berlin, MD, including a visit to one of the most unique museums in the state!
Encounter treasures untold at the Mermaid Museum
Historic Berlin is now home to the world's first mermaid museum!
Named the best new attraction in Maryland by LoveExploring.com, the Mermaid Museum is located at 4 Jefferson Street and is part history, part lore, and part treasure trove of oddities, such as the mermaid-shaped Cheeto, "the museum's most prized artifact."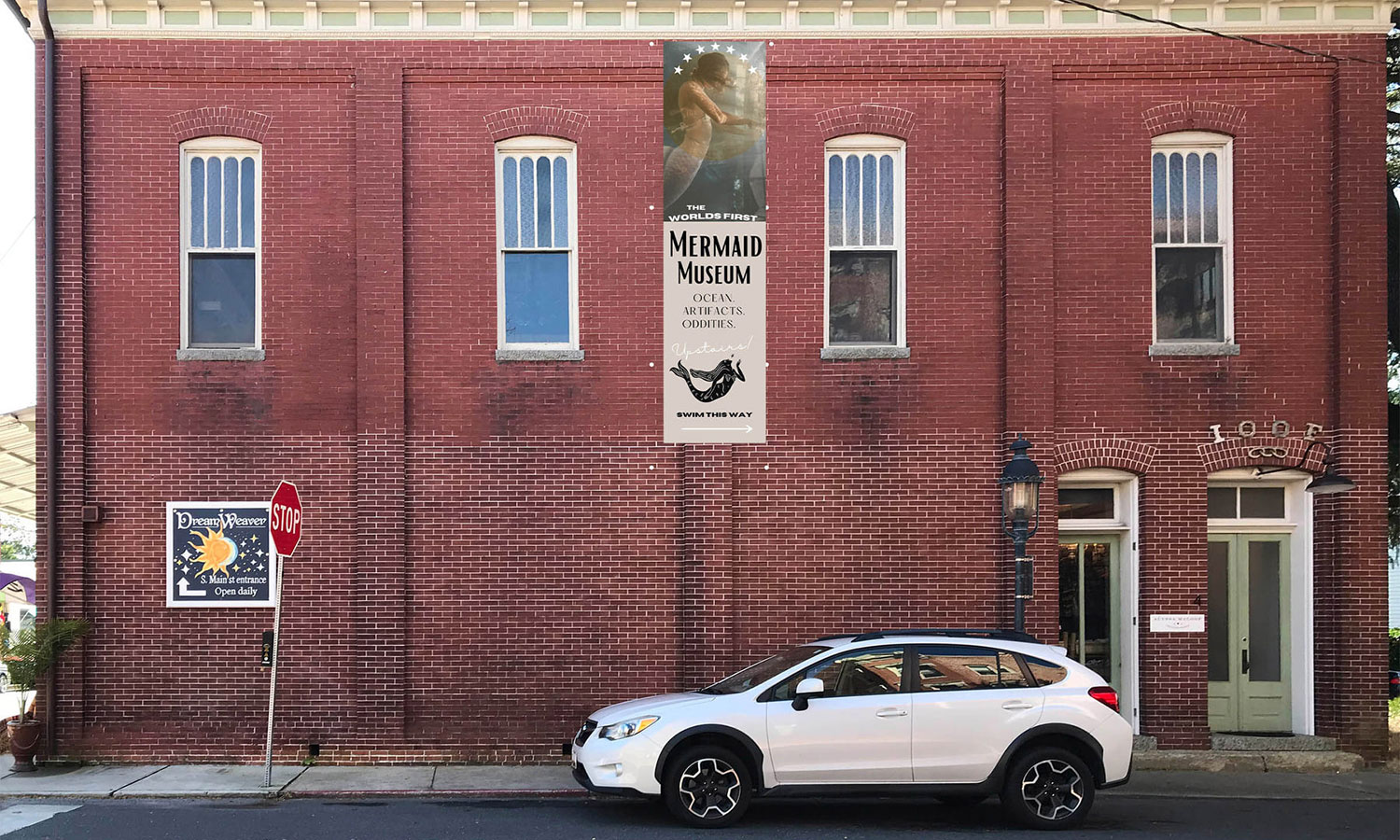 Museum owner Alyssa Maloof, who also works as a local photographer, grew up near Salisbury and moved to Berlin in 2018. She transformed her studio space last July, hoping to draw in more visitors to the town.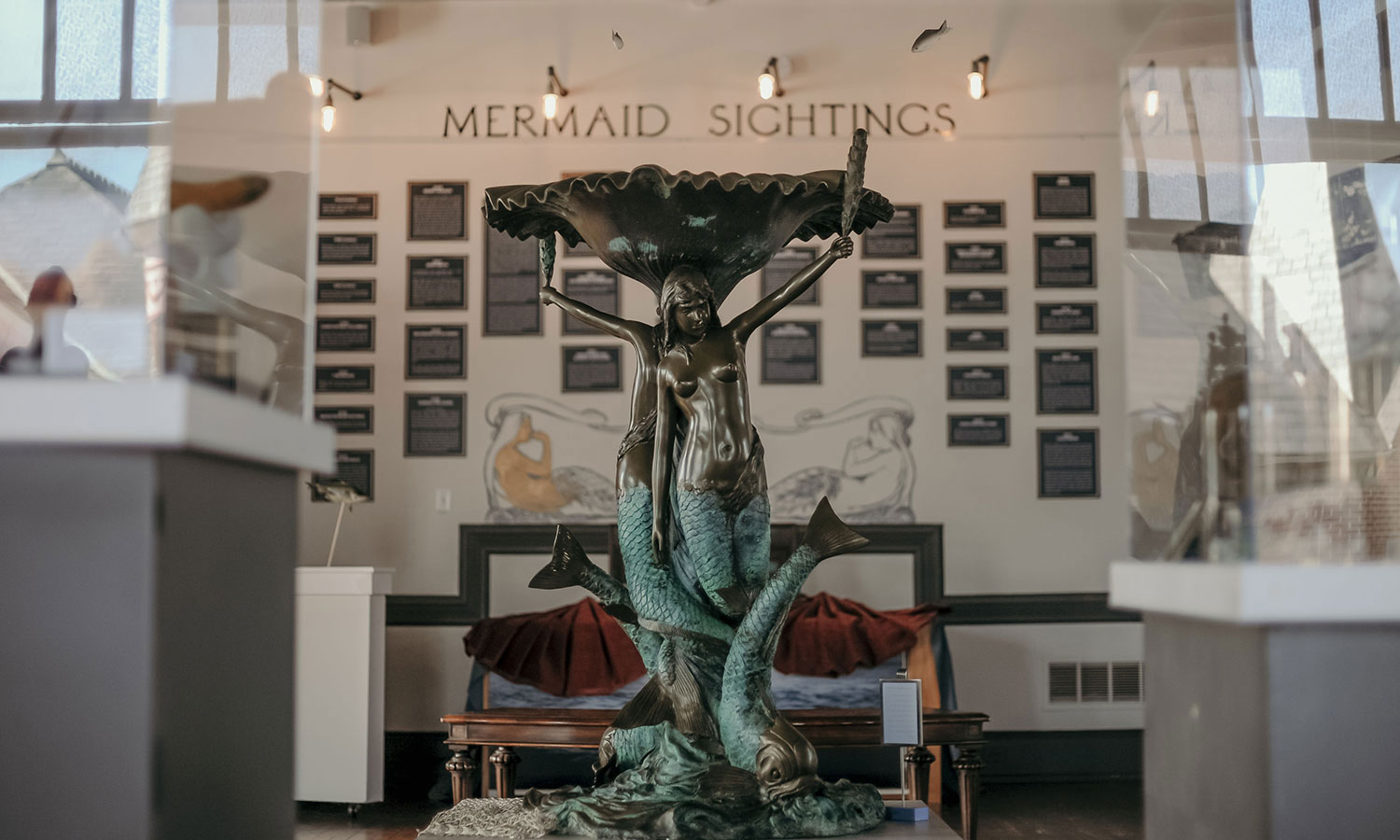 Her collection toes the line between serious and humorous, fact and fiction, with plenty of tongue-in-cheek memorabilia and references to pop culture, such as the 1984 movie Splash, in which Tom Hanks romances a mermaid in New York City, and The Little Mermaid's "Dinglehopper."
Read more about the Mermaid Museum here.
Order a fruited sour beer at Burley Oak
Burley Oak is practically famous among craft beer fanatics for their fruited sour beers (called J.R.E.A.M.S, standing for Juice Rules Everything Around Me).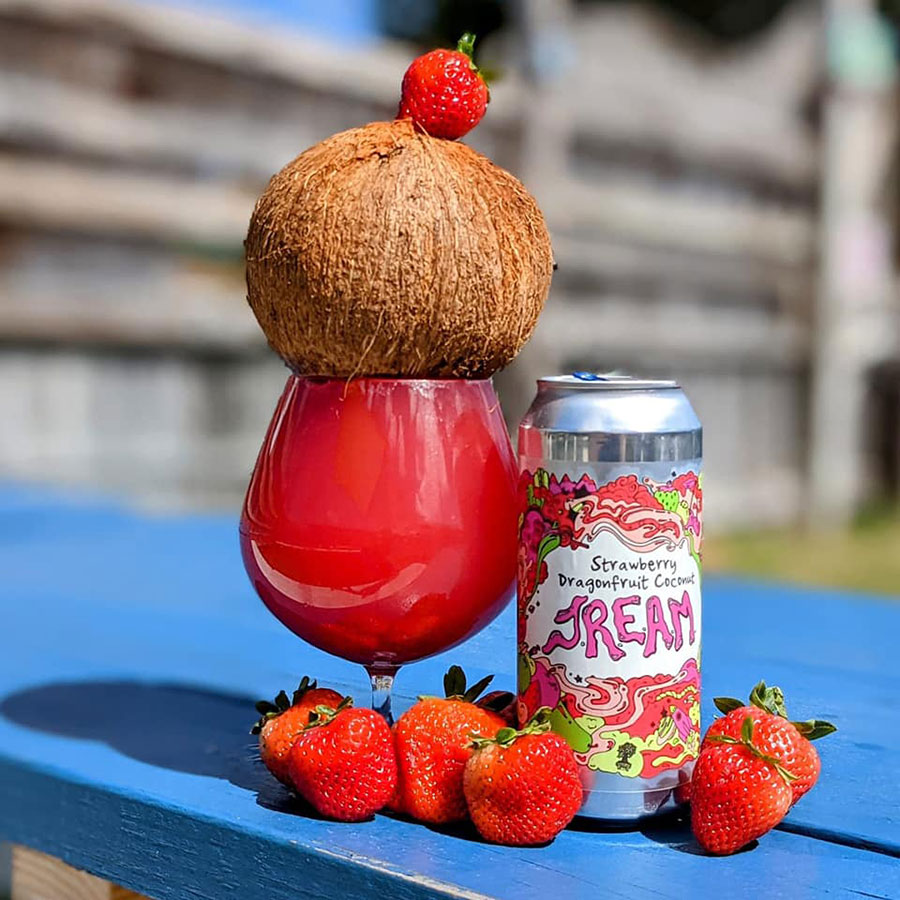 With an outdoor covered stage for live music and plenty of indoor and outdoor seating, Burley Oak is a wonderful spot to grab a beer and relax, especially if you're visiting from Ocean City and want a more relaxed vibe than most of the places in town.
Read more about Burley Oak here.
Buy a book at The Greyhound
A great bookstore is not a place where you can find everything. It's a place where you can lose yourself. The Greyhound in Berlin, Maryland, is just such a bookstore. 
Conveniently located on Main Street in the heart of this charming Eastern Shore town, The Greyhound is the inspiration of the canine-loving couple who own it, Maury and Susan Ayres Wimbrow. The Wimbrows are as serious about breeds as they are about reads: they list their greyhounds, Oliver and Penelope, as "staff" on the store's website. (Oliver has sadly passed away.)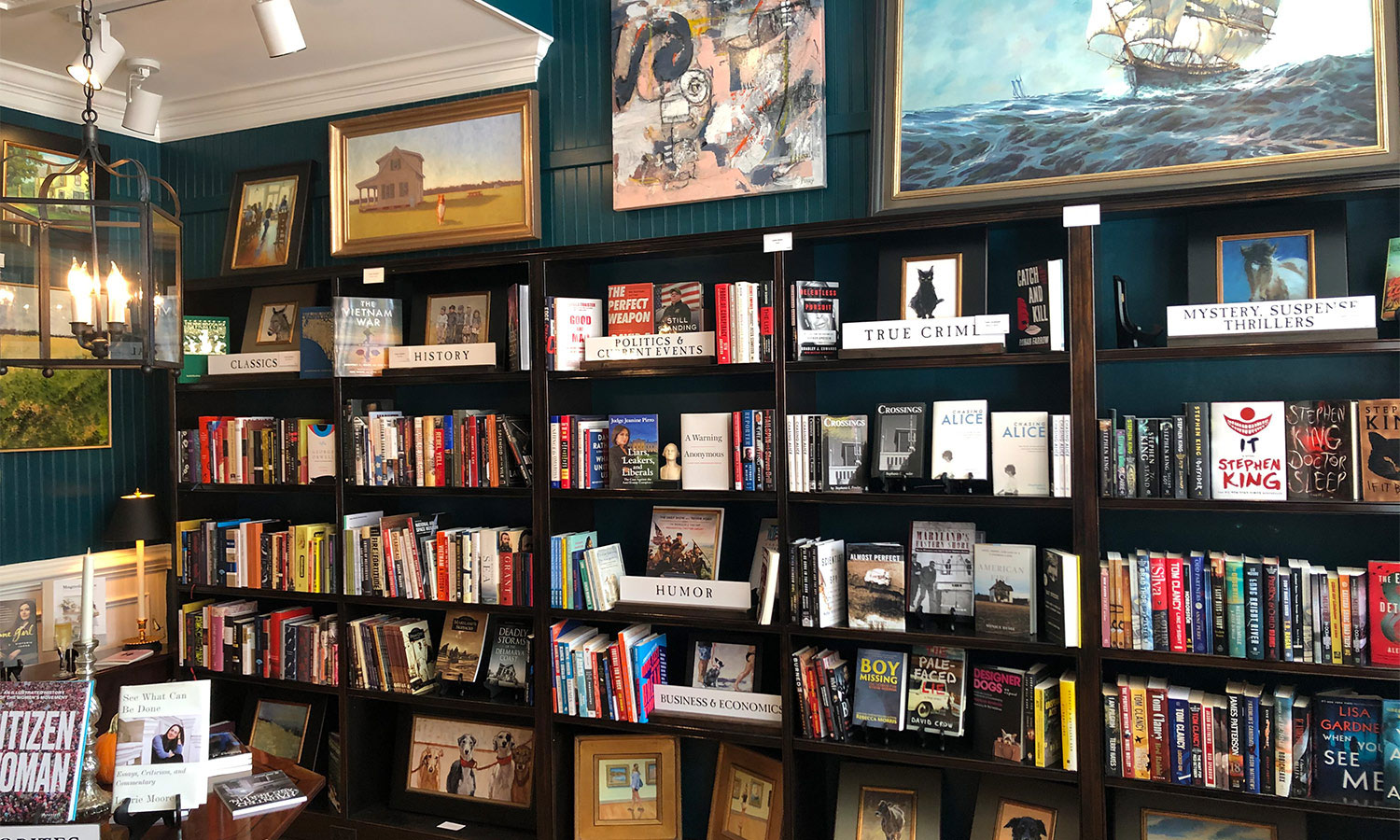 They love to promote Eastern Shore writers and host author signings and readings, and connect with local events in Berlin. 
Read more about The Greyhound here and here.
Take a seat at the soda fountain at Rayne's Reef
Rayne's Reef Soda Fountain & Grill has been part of the Berlin scene since 1901. The retro-inspired atmosphere welcomes locals and visitors alike, along with fans of "Runaway Bride" (who get a kick out of eating at the film's "Falcon Diner").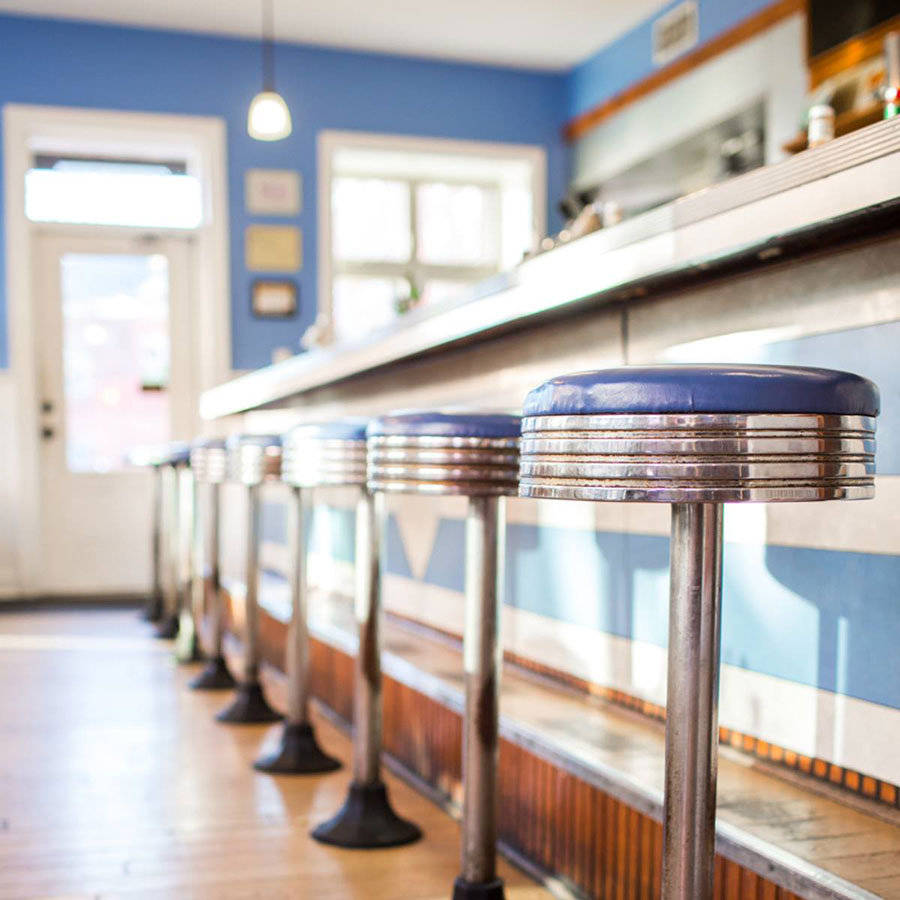 If a burger and milkshake are your ideas of proper road trip food, this is the stop for you.
---
Lead Photo: Rayne's Reef Soda Fountain & Grill