The Patterson Park Pagoda: a Baltimore Icon With a View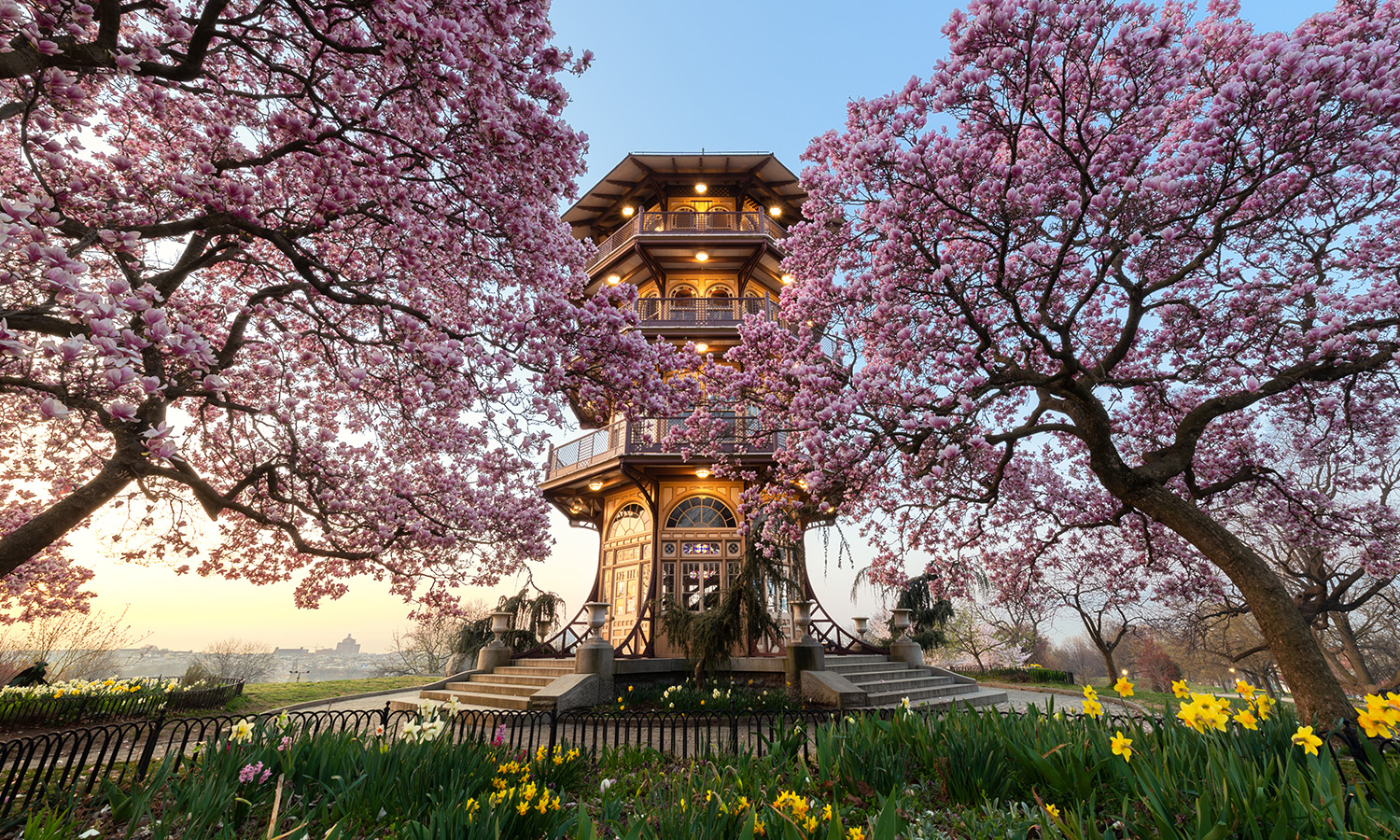 If you're driving through Baltimore at the corner of E. Pratt Street and S. Patterson Park Avenue at sunset, your eye might be drawn to the golden light playing across the stained glass windows of the Patterson Park Pagoda, a towering 60-foot structure resembling the pagodas in China, Korea, and Japan.
Its iron steps wind up through its octagonal base to balconies that overlook the city from under the eaves of its second, third, and fourth stories. Here you get a bird's eye view of a rich history lived out on the hill below. 
Imagine burning 720 gallons of Dutch gin in the "gin riots" of 1808, or ready to spring into action as a citizen soldier in 1814. Picture the park when it was a union encampment during the Civil War in 1861 or a hospital site in 1862.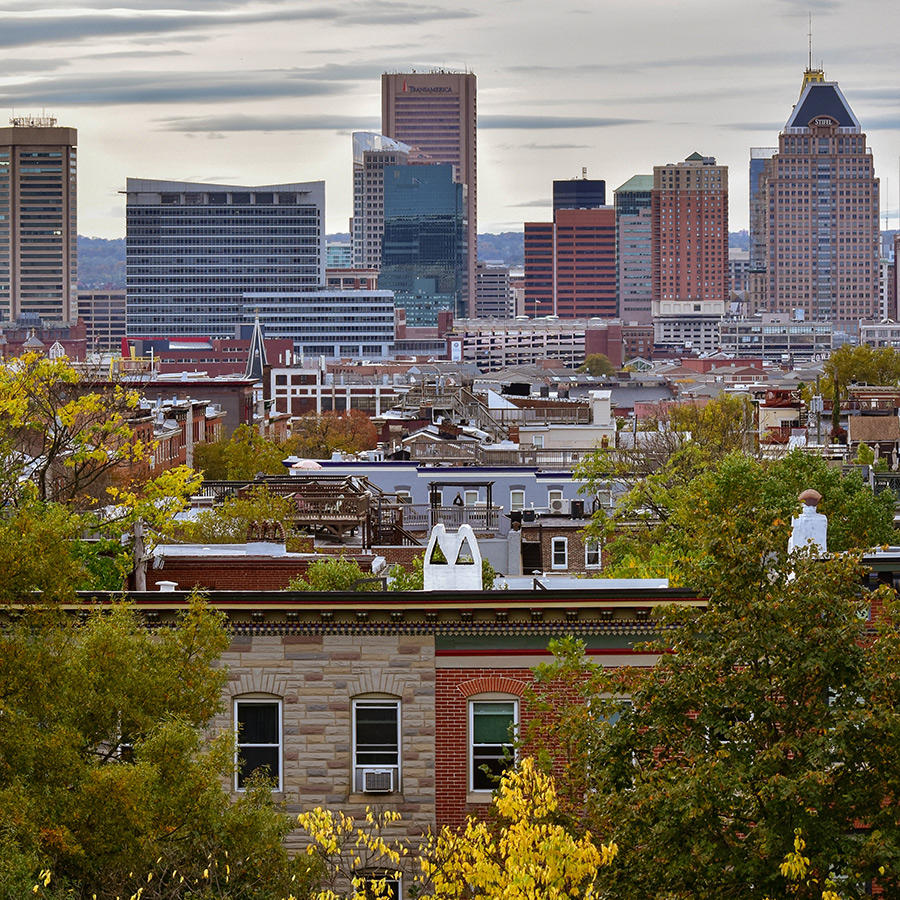 Through the ages, Patterson Park — the oldest park in the city, established in 1827 — has seen a lot of big moments. And the pagoda, which sits atop what was once known as Hampstead Hill, has its own part in that story.
Built as an observatory in 1892, its Eastern aesthetic was influenced both by the Victorian Chinoiserie style (a European interpretation of East Asian design) and its designer, former park superintendent Charles H. Latrobe, assisted by City Hall architect George Frederick. Latrobe also paid homage to Eastern architecture with his Moorish Tower and Chinese Pavilion in Druid Hill Park.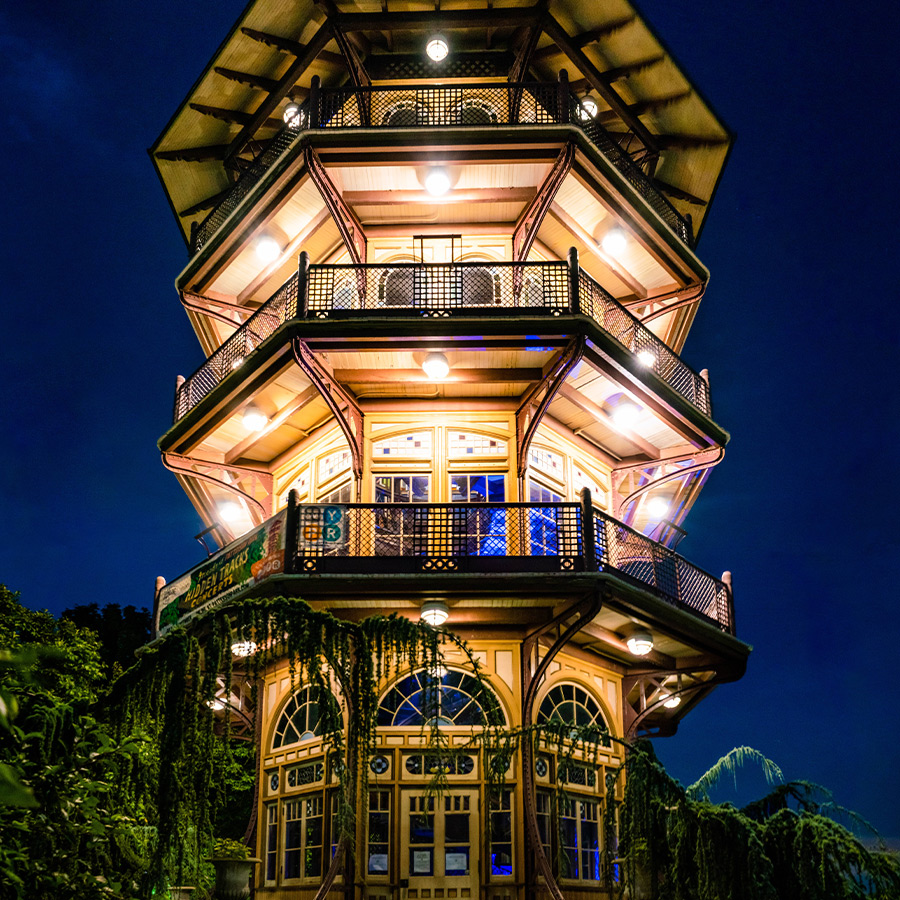 Arguably one of the most iconic structures in Baltimore, along with Mr. Boh, the Domino Sugar sign, and the Bromo Seltzer Arts Tower, the pagoda almost didn't stand the test of time.
After the pagoda fell into disrepair from lack of maintenance funds, decay, and vandalism, it closed in 1951, and after several attempts at a permanent reopening over decades, was in danger of demolition.
Fortunately, Friends of Patterson Park (which operates and maintains it today) in partnership with the Baltimore City's Department of Recreation and Parks, community volunteers, and a hefty $500,000 investment from the city and state, restored the park by 2002.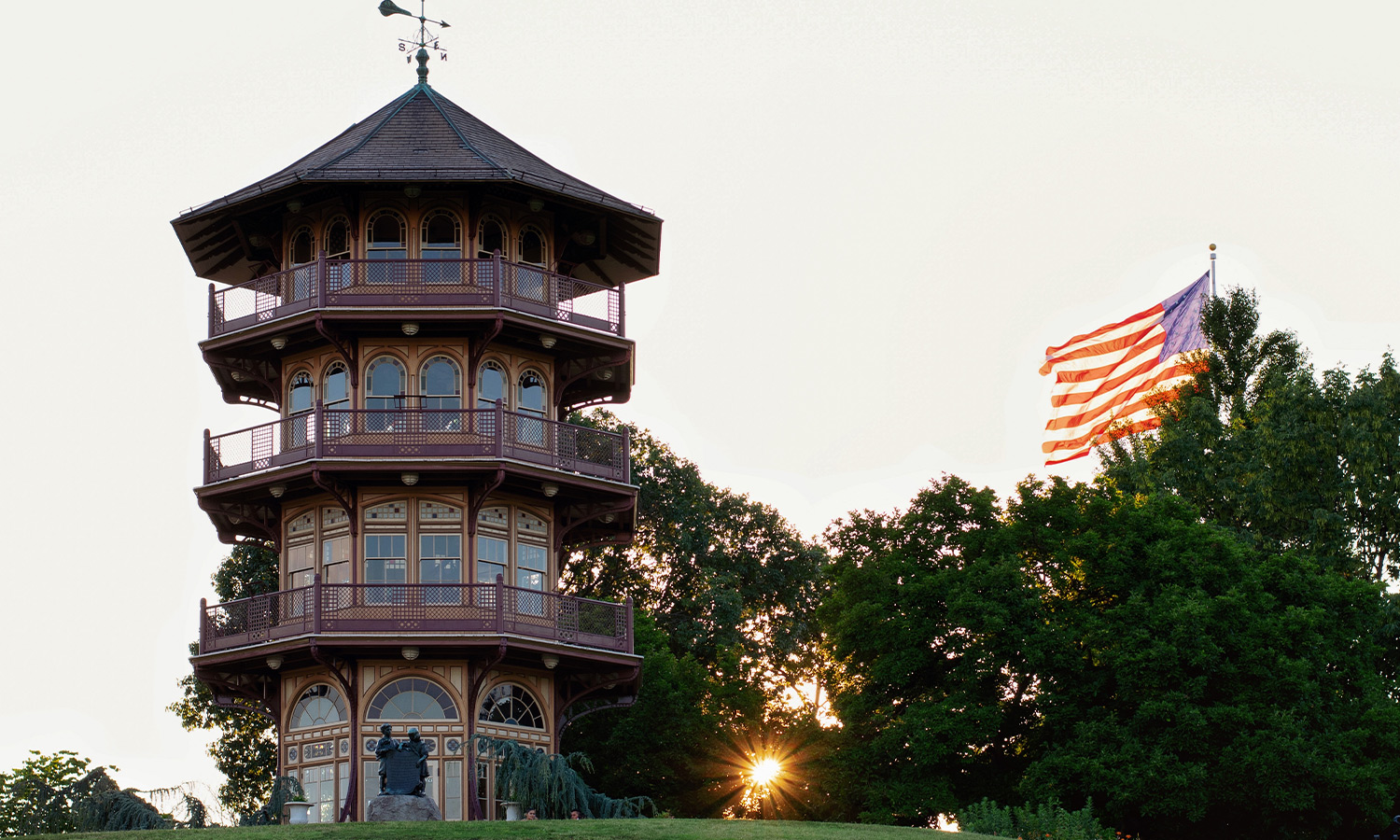 Today it remains a popular attraction for locals and tourists alike. Those visiting the pagoda (scheduled to open in mid-April) will find plenty to do both in and around the park. Street parking can be a challenge, so do a little research and capitalize on off-peak times.
In February,  Patterson Park was named one of the top 10 parks nationwide by USA Today. The sprawling 137-acre green is a picture of the late Victorian period, with many modern amenities including a seasonal pool, ice rink, casino, and rec center. 
The park also sits at a convenient crossroads to numerous restaurants and businesses within a 10-minute walk.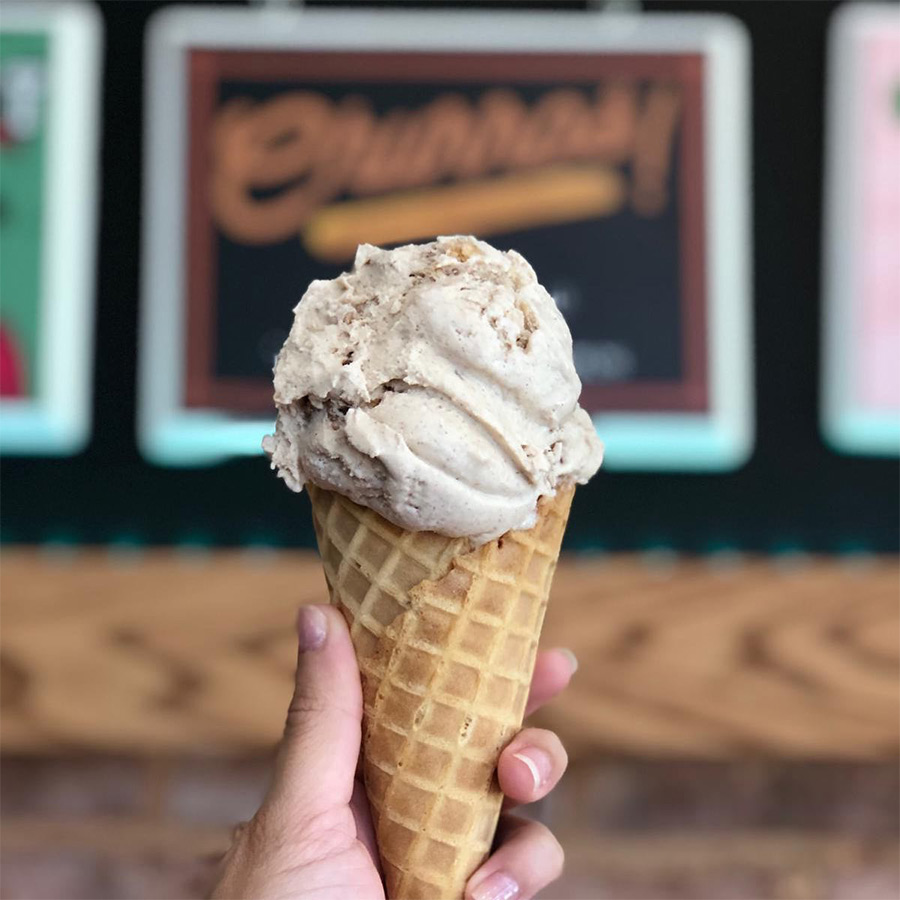 Stop by Patterson Perk for a coffee or sandwich, or try one of the more than 100 flavors of soft serve at Bmore Licks. You can have a slice and play some skeeball at Johnny Rad's Pizzeria Tavern or have a beer next to the stations of the cross in church-turned-brewery Ministry of Brewing. If you walk by community arts hub Creative Alliance, you might even hear some Sidewalk Serenades.
Whether you come for the history, the charming collection of ducks at boat lake, or to discover something new in Baltimore's neighborhoods, there's a little bit for everyone.
---
Lead Photo: Patrick Gillespie Photography
A Baltimore-bred journalist who takes great pride in her Old Bay, Natty Boh and that one football team, Lindsay C. VanAsdalan has always loved experiencing life through food, music and culture. And road trips have been a big part of that — so much so she made an entire magazine devoted to road trips for her senior project in college. When not writing, you can find her out at a concert (in safer times), trying the best new burger in town or snuggling cats.