Even in Winter, Downtown Frederick Shines Bright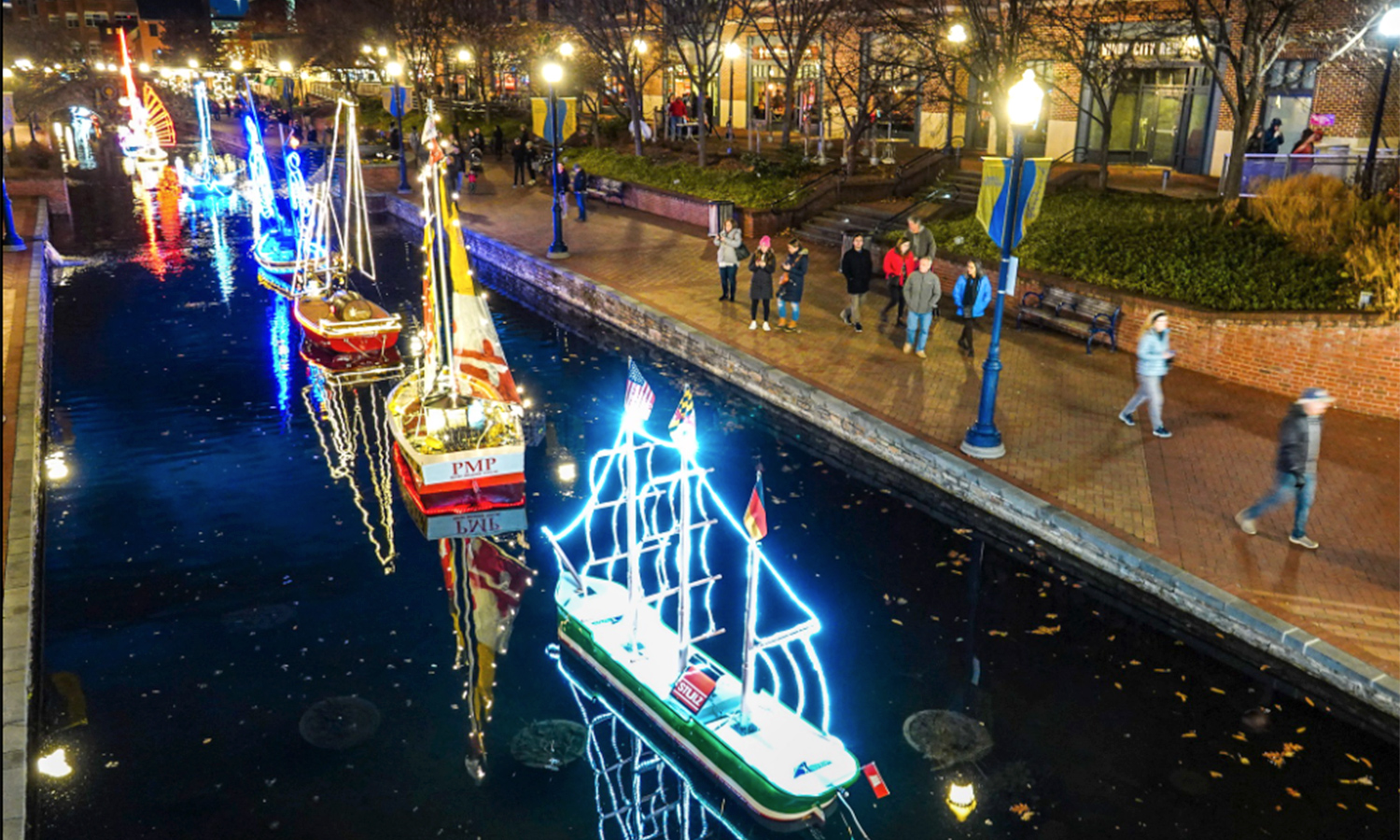 Downtown Frederick is quietly busy in winter. The frantic pace of holiday shopping dissipates into leisure time to dine and wander. Brilliant sunshine tempered the cold crispness as I hit the historic streets with my daughters Elise and Alexis. Alexis has been sequestered at home over the holidays, recuperating from ankle surgery and bored to tears. She needed a breath of fresh air. We recently moved back to Frederick and made it our mission to reacquaint ourselves with all the old favorites and discover the new. We set about the first order of business near noon—lunchtime!
Isabella's Tavern and Bar on North Market is an old family favorite where we've celebrated birthdays, music concerts, and graduations. The warm interior is especially cozy on a cold winter day. Isabella's serves "tapas," small savory dishes, which satisfy my nagging indecision. You can order a variety of items instead of one. Start with something like Albondigas, meatballs with roasted garlic, swimming in tomato rioja sauce, or Patatas Bravas, fried potatoes delicately accented with bravas sauce and garlic aioli. The dish is as decadent and scrumptious as it sounds.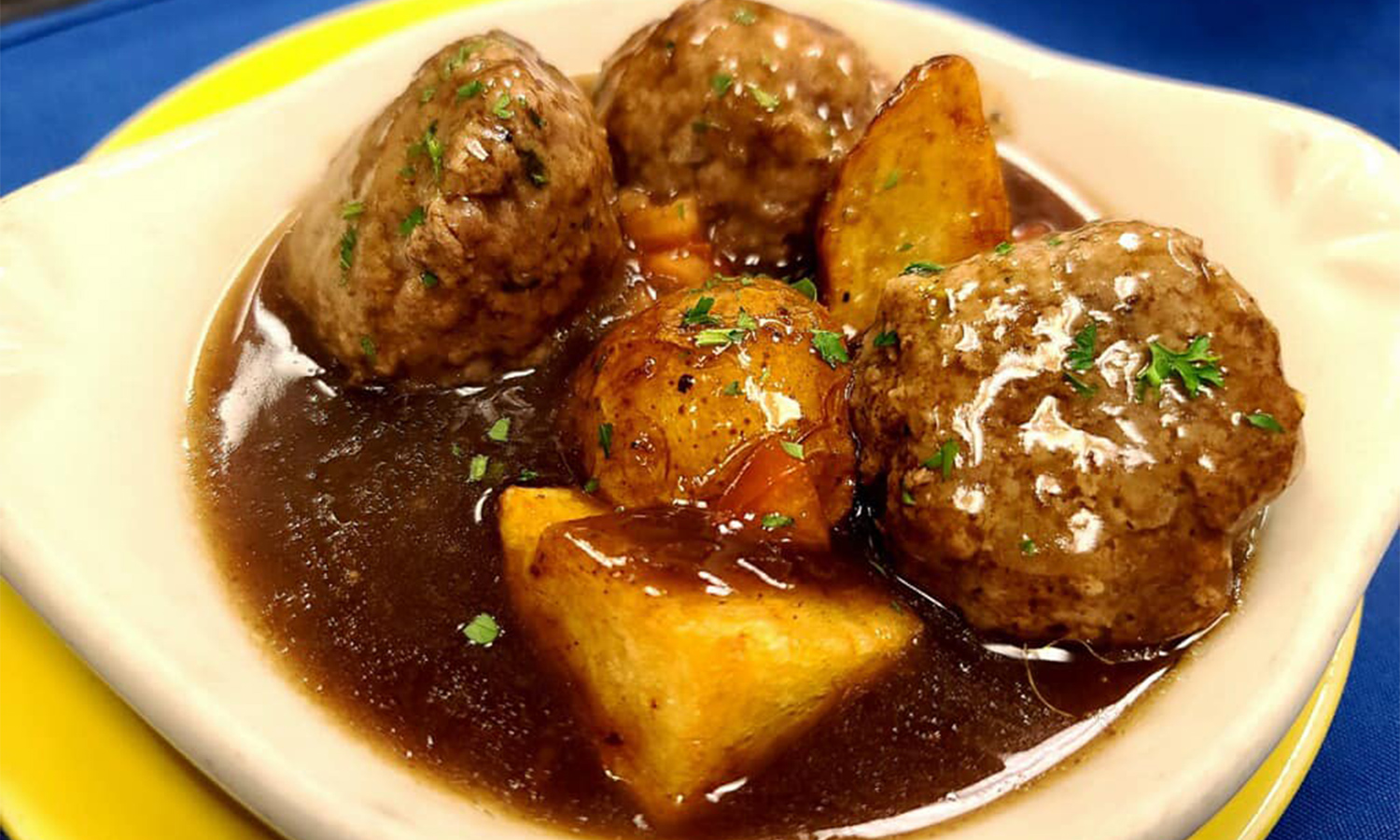 Alexis also ordered the Spanish Burger, medium rare and extraordinarily juicy, with bacon, brie, and aioli on a toasted brioche bun. We shared this dish as well. Trust me; the tapas are little plates but easy to fill up on, and everything is fair game to share. Espinacas a la Sarcromonte, spinach sauteed to silky-smooth perfection, with plump Malaga raisins and pine nuts; Lentejas con Verduras, savory lentils with lemon on the side, and Queso al Horno, creamy melted brie on toast with almonds and a port wine reduction, can really round out a meal. 
Another favorite of ours, Hippy Chick Hummus, is a few blocks north of Isabella's. I'm a hummus snob and a bit of a health nut when it comes to what I put on my plate (hence my spinach and lentil lunch selections), and if you are too, you'll find oodles of tasty, healthy offerings in Frederick.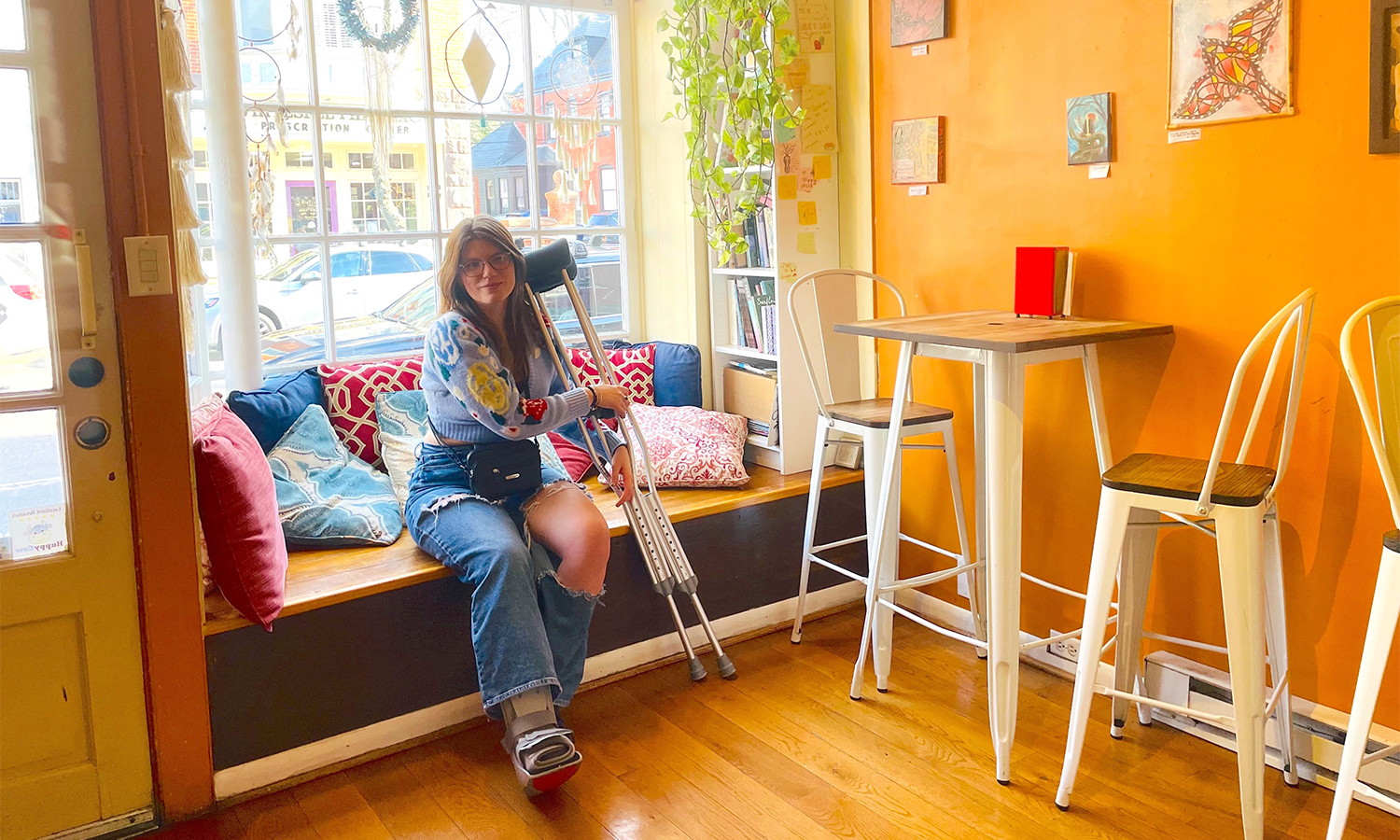 Hippy Chick Hummus makes what I consider to be the best hummus on the planet. They also offer made-to-order wraps and sandwiches, smoothie bowls, "lil hippies" for the young ones, and "side chicks" like fresh chopped veggies and gluten-free chips. It's a fiber and protein lover's paradise. And not the fiber of the 70s and 80s that tasted like cardboard—this stuff rocks the flavor and texture train. The café gives off a groovy, inclusive vibe like a lot of Downtown Frederick and even has a comfy nook where Alexis could park herself and her crutch companions. You can almost hear Earth, Wind, and Fire jammin' when you walk in. Grab a container of hummus to go and consider heading back down Market to admire the popular lighted boats along Carroll Creek Park. They are spectacular at night but are just as colorful and enjoyable in broad daylight.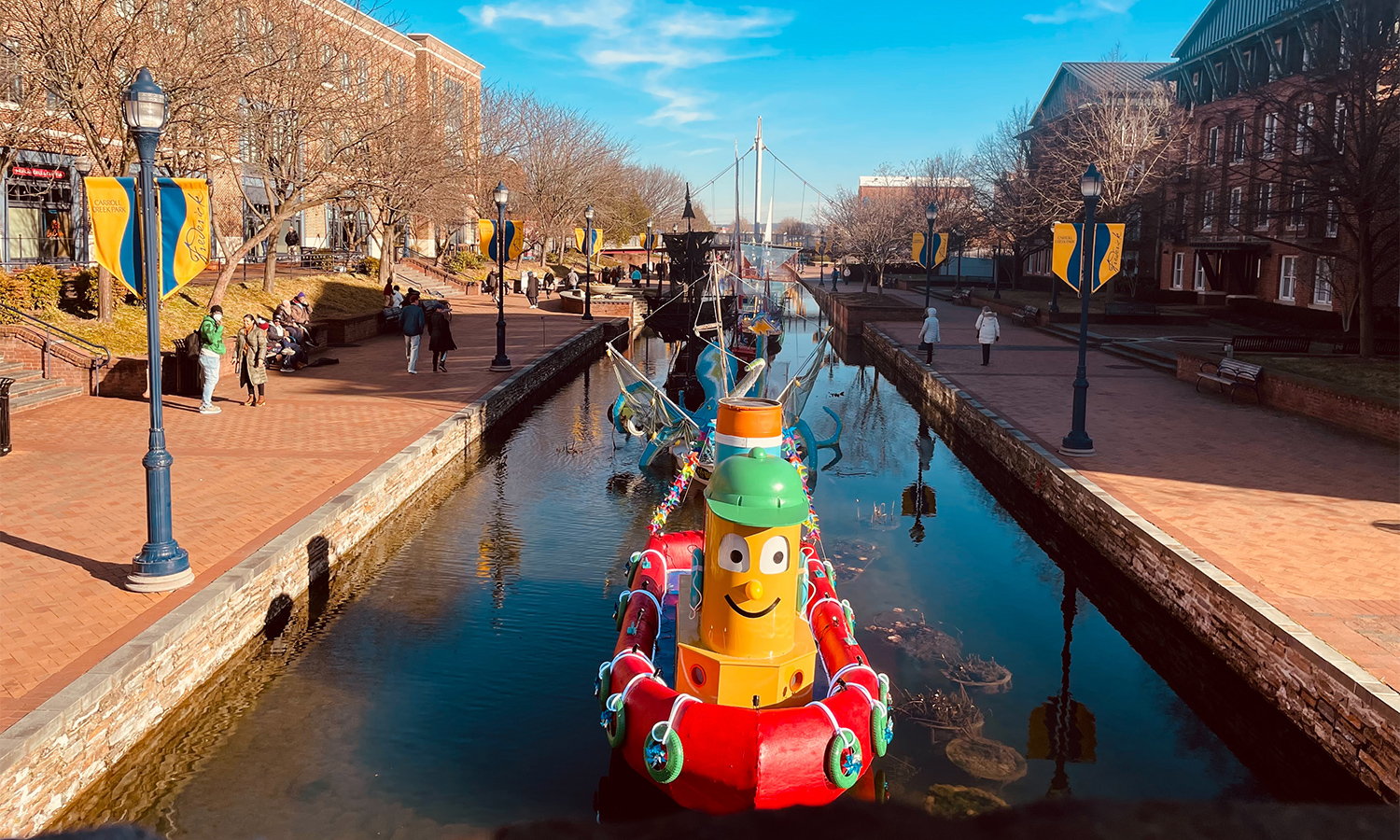 If you're into vintage, take a slight detour on East Patrick St. and check out Vintage MC. I'm a sixties baby named after Jackie Kennedy, and I'm obsessed with this store. The colorful glassware, mid-century furniture, and tiny glittery Putz houses will whisk you back in time, especially on a cold wintry day when the memories of the recent Christmas and New Years have you craving nostalgia.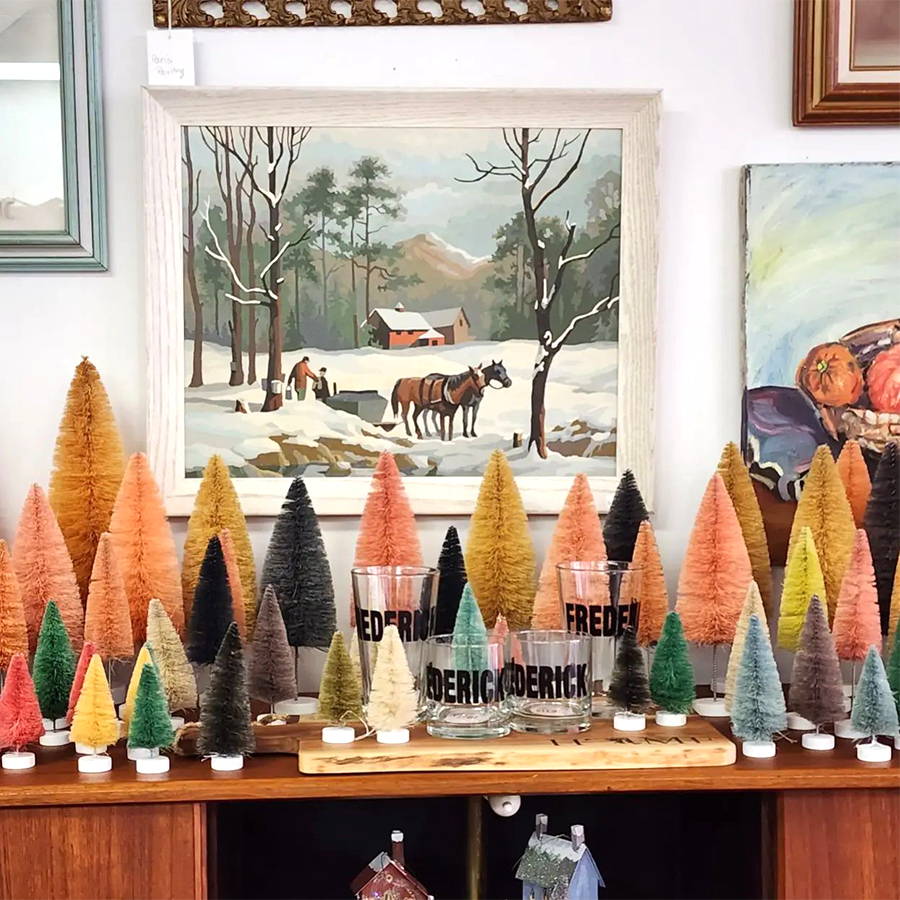 Next, follow your nose into the Spice and Tea Exchange for wall-to-wall specialty salts and spices. The smell that wafts into the street is incredible. Enjoy a freshly made, comforting hot tea before stepping out and heading into Treaty General Store next door to peruse the vast selection of ultra-soft fibers, cozy hats and scarves, and deliciously aromatic bath soaps and creams.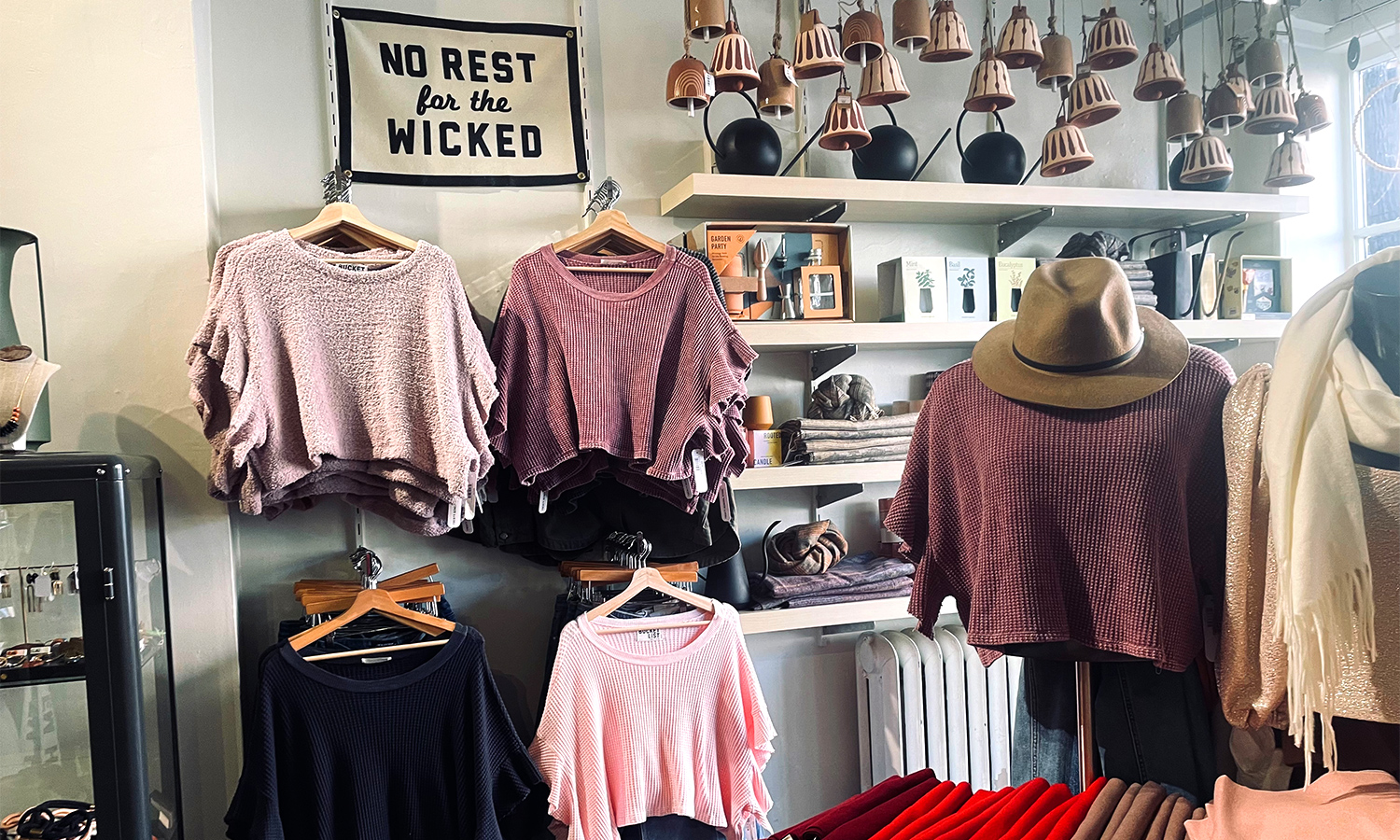 Alexis is obsessed with soaps, many of which she received for Christmas from Treaty and McCutcheon's, further down on Wisner Street. McCutcheon's is a timeless iconic storefront in Frederick. Apples are their specialty, and the noon and 5 o'clock whistle still blow every workday. This charming shop offers numerous specialty foods and unique household items.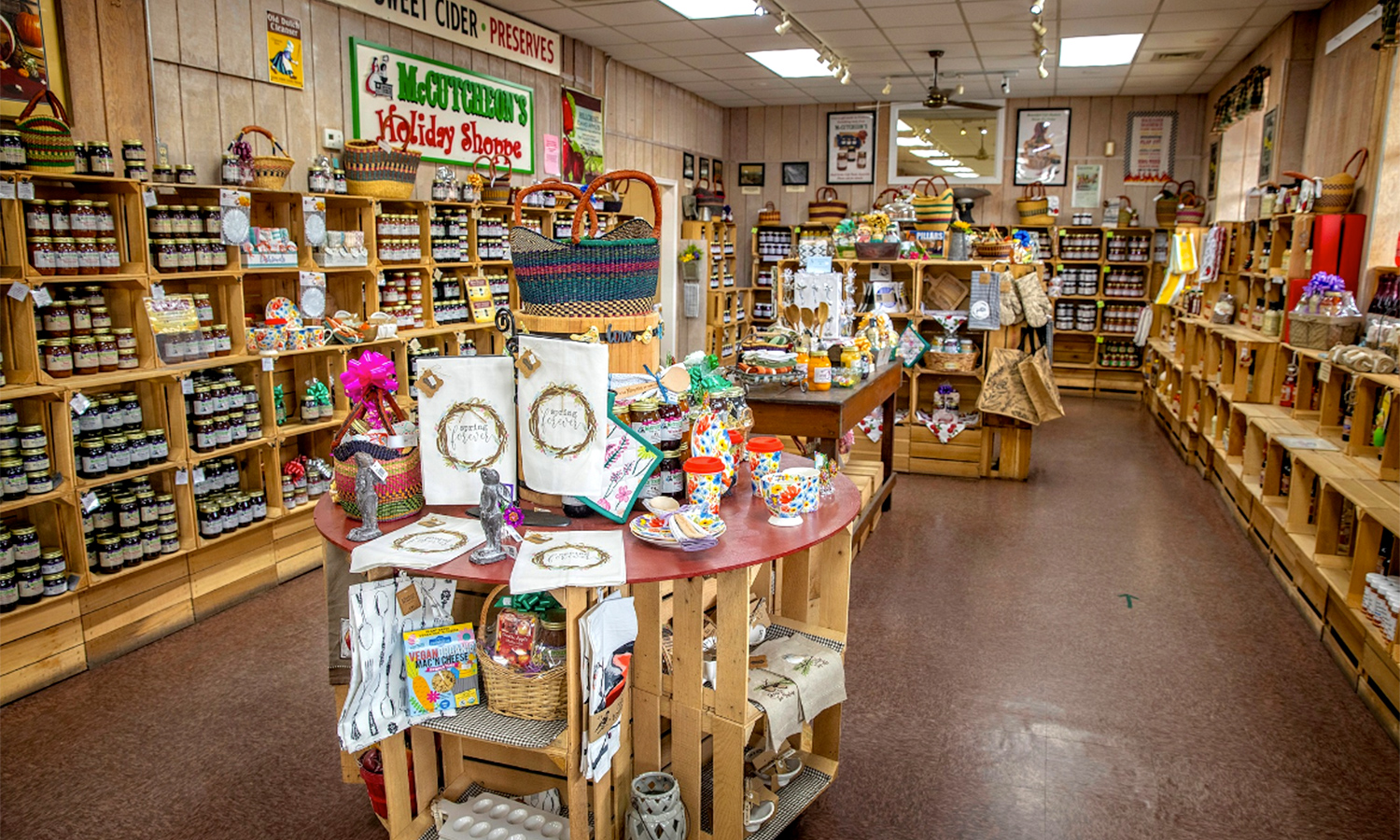 Doggies are welcome, too, as they are in many Frederick shops. Head down Market toward Carroll Creek Park, follow the boats East along the Creek, and you'll run right into McCutcheon's. 
We made one last stop before hopping in our car. Ardor Home on South Market is filled with exquisite furnishings and Maryland-centric finds, like the coolest flag ever painted on wood or a pair of golden blue crabs.
It takes a while to do a deep dive into Frederick. We're planning to tour the National Museum of Civil War Medicine, attend a "stitch social" with That's Sew Hillary, and catch a Saturday afternoon silent movie at the illustrious Weinberg Center for the Arts. Frederick hardly hibernates in winter; it's just starting to come alive for the new year.
---
Lead Photo: Jeffrey Socha courtesy of Visit Frederick
Jackie Duda is a writer with disabilities living in Frederick, Maryland. She loves getting out and writing about her travels with her kids and husband and their Golden Retriever, Henry. Jackie has been writing for nearly 30 years, with articles published in Woman's Day, The Washington Post, Costco Connection Magazine, The American Institute for Cancer Research, and many others. Before writing, she was an English teacher with Montgomery County Public Schools. She chronicles her travels and day-to-day life with disabilities on Instagram @jackiesjourney4.