Bring Your Best Buds to These Flower Farms in Maryland

Warm temps and sunny days bear forth one of my favorite summer activities: gathering stunning bouquets from local farms. Flower farms in Maryland yield a flower-lover (and pollinator) buffet—including sunflowers, zinnias, tulips, gladiolas, lilies, dahlias, and lavender. Many offer garden experiences such as u-pick harvests, bouquet subscriptions, floral workshops, and more. Earth-friendly boon: most, if not all, farms are local family businesses using sustainable farming practices.
Experience the euphoria of pick-your-own flowers yourself at one of these flower farms in Maryland:
Dixon Family Farm—Mechanicsville, MD
Southern Maryland is covered in sweeping farmland backed by centuries of agricultural bounty.  At Dixon Family Farm in Mechanicsville, you can make your own cut flower bouquet from their vibrantly colored u-cut crop. Their zinnias and dahlias are breathtaking!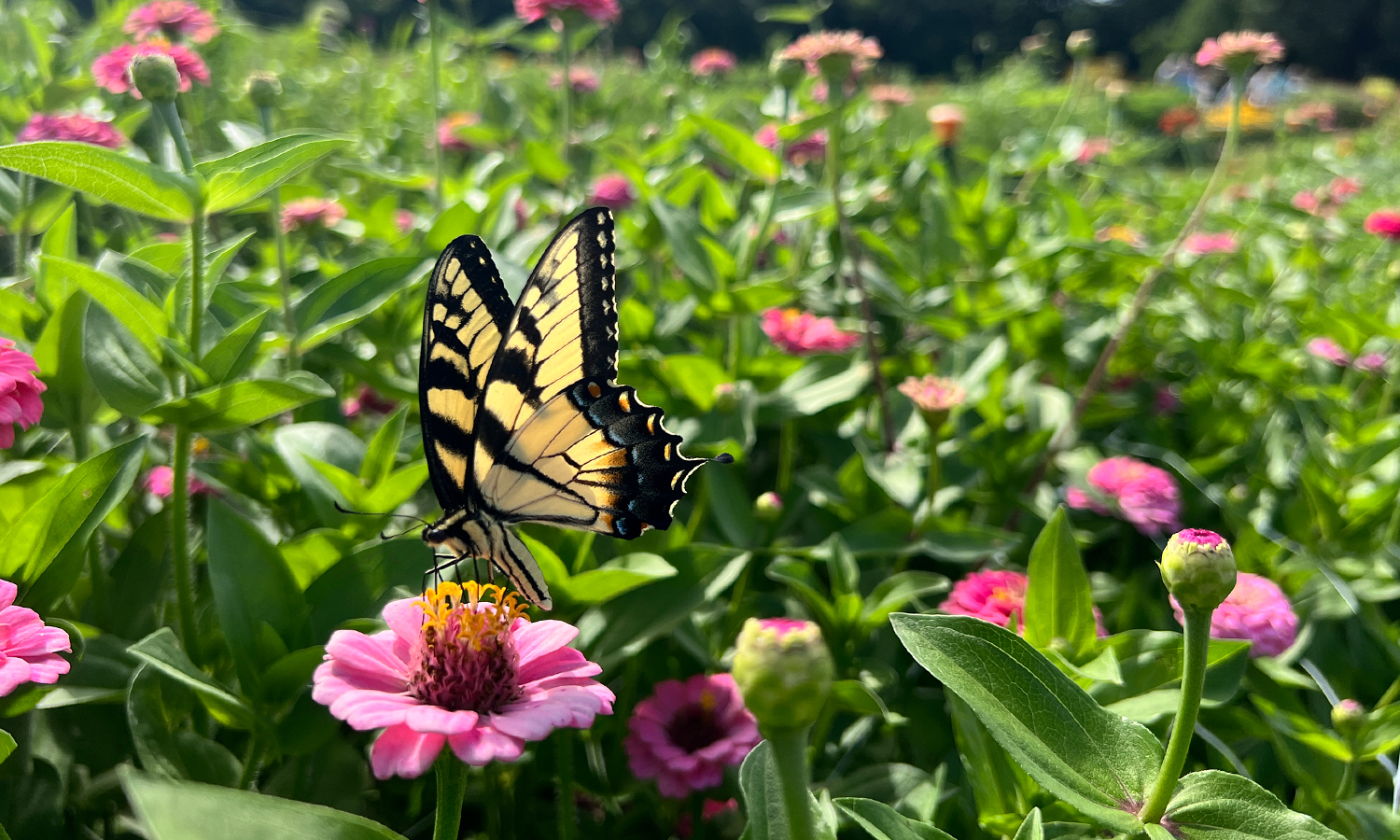 After bucketing your loose stems, browse homemade lavender essential oil and botanical products or reserve time for a professional photo shoot.
Still need a farm fix after you leave? Follow Dixon Family Farm on Instagram for a steady feed of fuzzy sheep and lavender haze photos.
While you're in the area: Make a longer stay of your St. Mary's Country excursion at the adjoining Susannah's Watch B&B, a beautiful 17th-century manor house on the banks of the Patuxent River. 
Godfrey's Farm—Sudlersville, MD
This 250-acre perch on the Eastern Shore, halfway between the Chester River and the Delaware state line, has grown market-fresh fruits and vegetables for more than 75 years. But Godfrey's Farm is more than a bounteous produce farm. It's flower ambrosia for the soul!
The friendly staff will set you up to snip your own zinnias, sunflowers, celosia, and other in-season flowers by the bucket full. Add to your floral haul with juicy u-pick cherries, strawberries, blueberries, blackberries, and peaches or fresh meats, cheeses, and ice cream from the market store.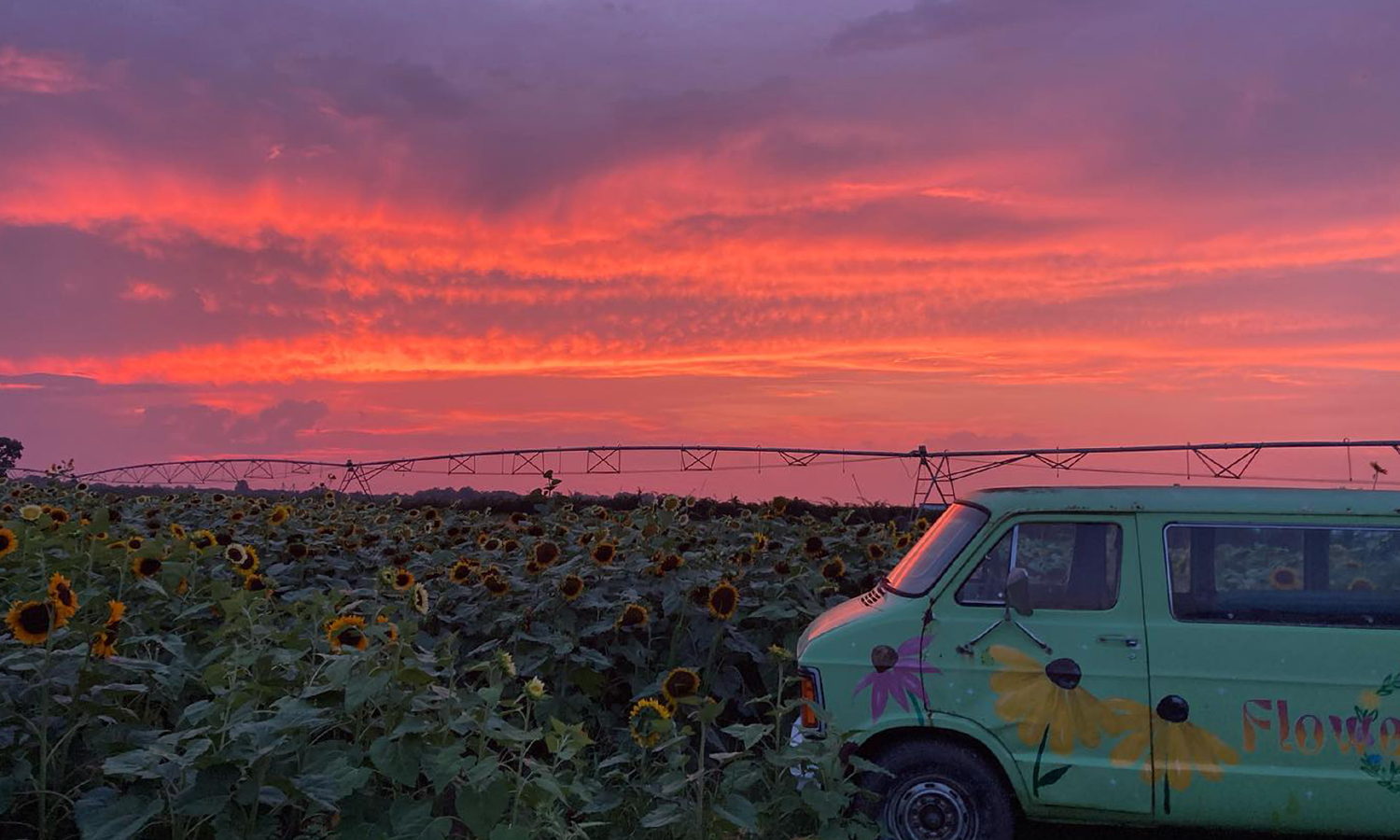 Visit the Godfrey's Farm event page for information on all their produce-centered happenings, like the Sudlersville Peach Festival held every August.
While you're in the area: Take a walk through Chestertown, pop into art galleries, or be inspired by this family-friendly road trip to Maryland's Upper Shore.
Valley View Acres—Middletown, MD
First planted on a whim into the loam of repurposed dairy land, the thousands of summer sunflowers that emerge from the ground of this working Middletown farm are in every way a deliberate delight.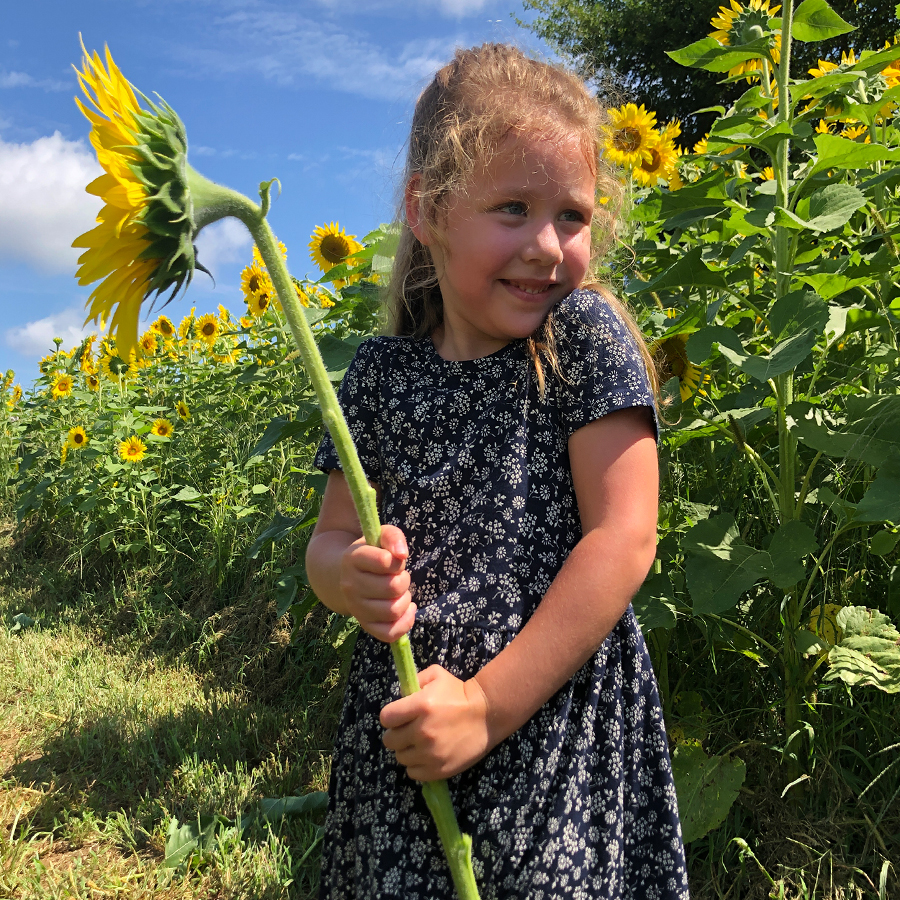 No need to worry about missing peak bloom. Valley View's sunflowers, zinnias, and wildflowers have staggered bloom cycles. You'll find blossoms to harvest no matter what part of summer you visit.
Check their Instagram and Facebook for the latest information about their unmissable annual sunflower festival. Along with ubiquitous florals (sunflowers are $1 per bloom!), patrons can enjoy yard games, craft vendors, food, and ice cream amid a hilly panoramic backdrop. It's not named Valley View for nothing!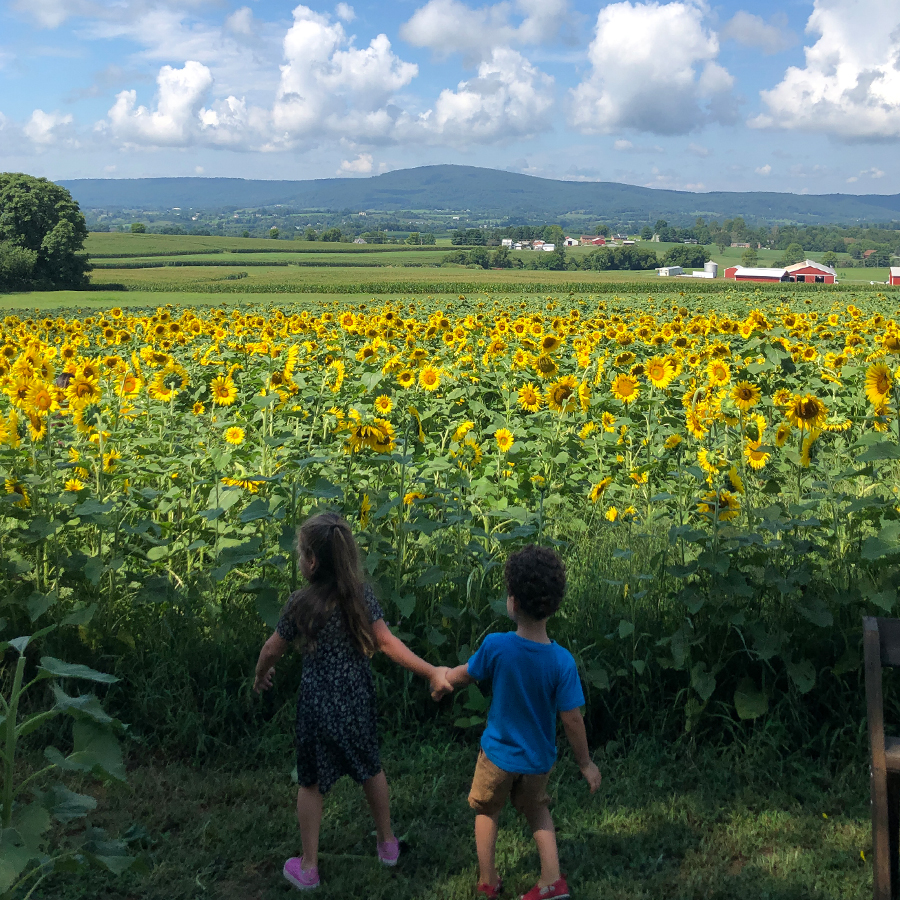 While you're in the area: You might feel like you're in the middle of nowhere, but there are a ton of cool things to do nearby. Head to historic downtown Middletown, explore Maryland's only show cave, or check out a hidden swimming hole.
Deep Creek Lavender Farm—Accident, MD
Around the bend from the Western Maryland jewel of Deep Creek Lake lies Deep Creek Lavender Farm. There you can find the fresh lavender-induced serenity your busy life yearns for.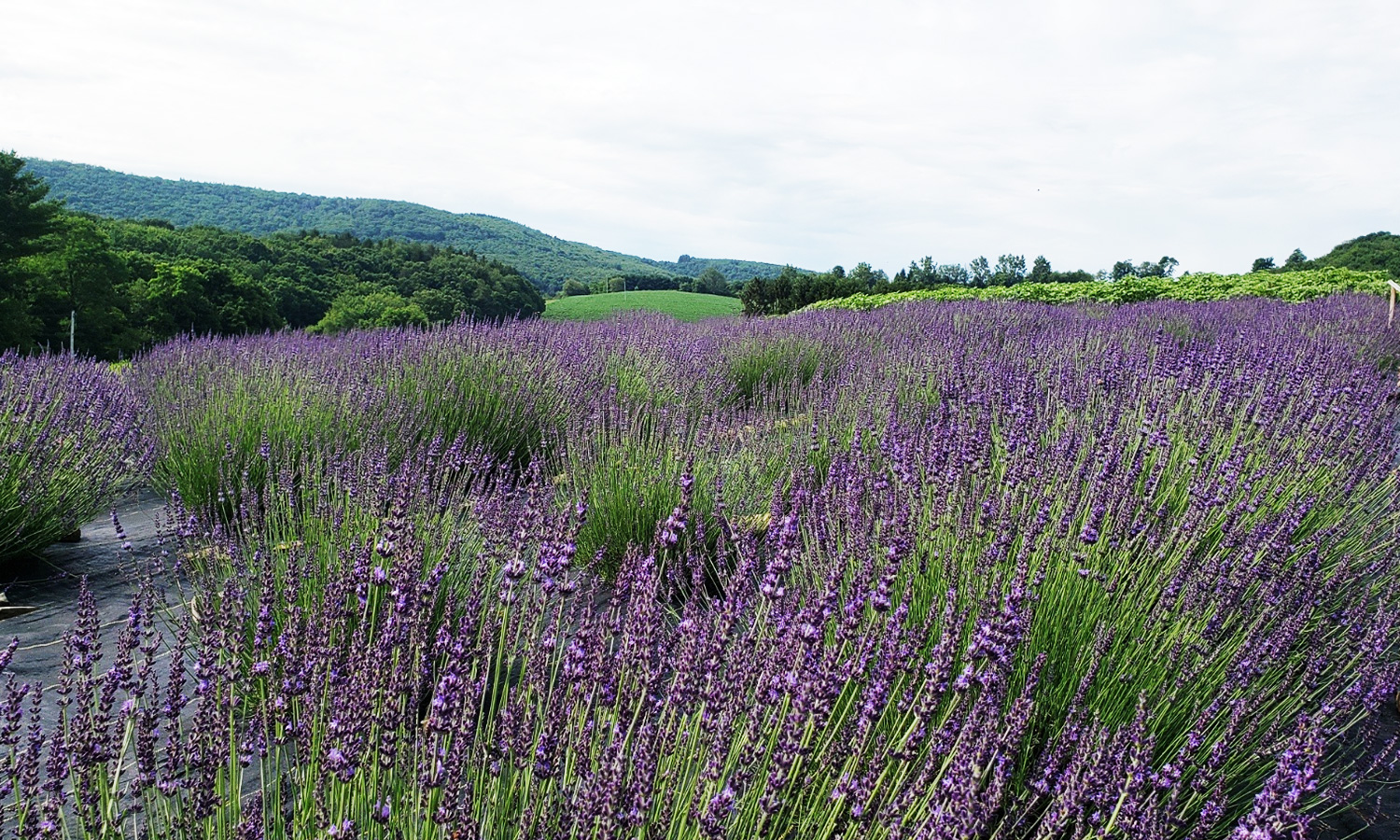 Walk the long rows of purple haze during late August's peak bloom or catch an outdoor yoga class, and I promise you'll decompress faster than you can say "lavender lemonade." Speaking of that, head to the farm store to grab a glass of that ice-cold nectar (or lavender hot chocolate if you visit in the off-season). 
Don't stop there. The shop is stocked with wellness and body care essentials. The lavender room spray is effectively divine, and the culinary buds are great for making the world's most addictive shortbread cookies. 
Engaged couples: if you're looking for an absolutely beautiful place for your engagement photo session, you've found it!
While you're in the area: Check out our list of 13 things to do in Western Maryland or copy Laura's Frostburg itinerary.
You probably have flower fever now. Get out there, rove among the velvety flowers tickled by the soft-scented breeze, and gather the best of Maryland's blooms. Your road trips never smelled so good!
A native of Las Vegas, NV, Chelsea Milko McAllister resides in the historic Baltimore neighborhood of Charles Village with her new husband and stepson. Her foreign policy career and travel obsession have taken her to over 50 countries, including Uganda, where she served as a U.S. Peace Corps Volunteer. Chelsea loves documenting her Maryland adventures through writing and photography. Follow her on Instagram @themilkoway.