Awesome Maryland Playgrounds Your Kids Will Love

Looking for something fun to do with the kids this summer? Check out these amazing Maryland playgrounds, perfect for kids of all ages!
Hilton Tire Park in Catonsville 
The Tire Park is a fun, unique playground located in the Hilton area of Patapsco State Park. It features two separate playground areas with slides, bridges, and climbing structures. And of course, it has a ton of recycled tires for kids to jump on and climb over. This park is also heavily shaded, making it a great place to explore on a hot summer day.
The Tire Park is located just a few minutes away from Peace-A-Pizza in Catonsville, a locally-owned pizza parlor and ice cream shop. 
Blandair Regional Park in Columbia
When it comes to playgrounds, it is hard to beat the North area of Blandair Regional Park. This large, expansive playground includes gigantic slides, swings, climbing areas, and lots of equipment for smaller children. It's one of the coolest playgrounds in Maryland, but be warned, it's very big and can get crowded, so you'll need to keep a close eye on the kiddos.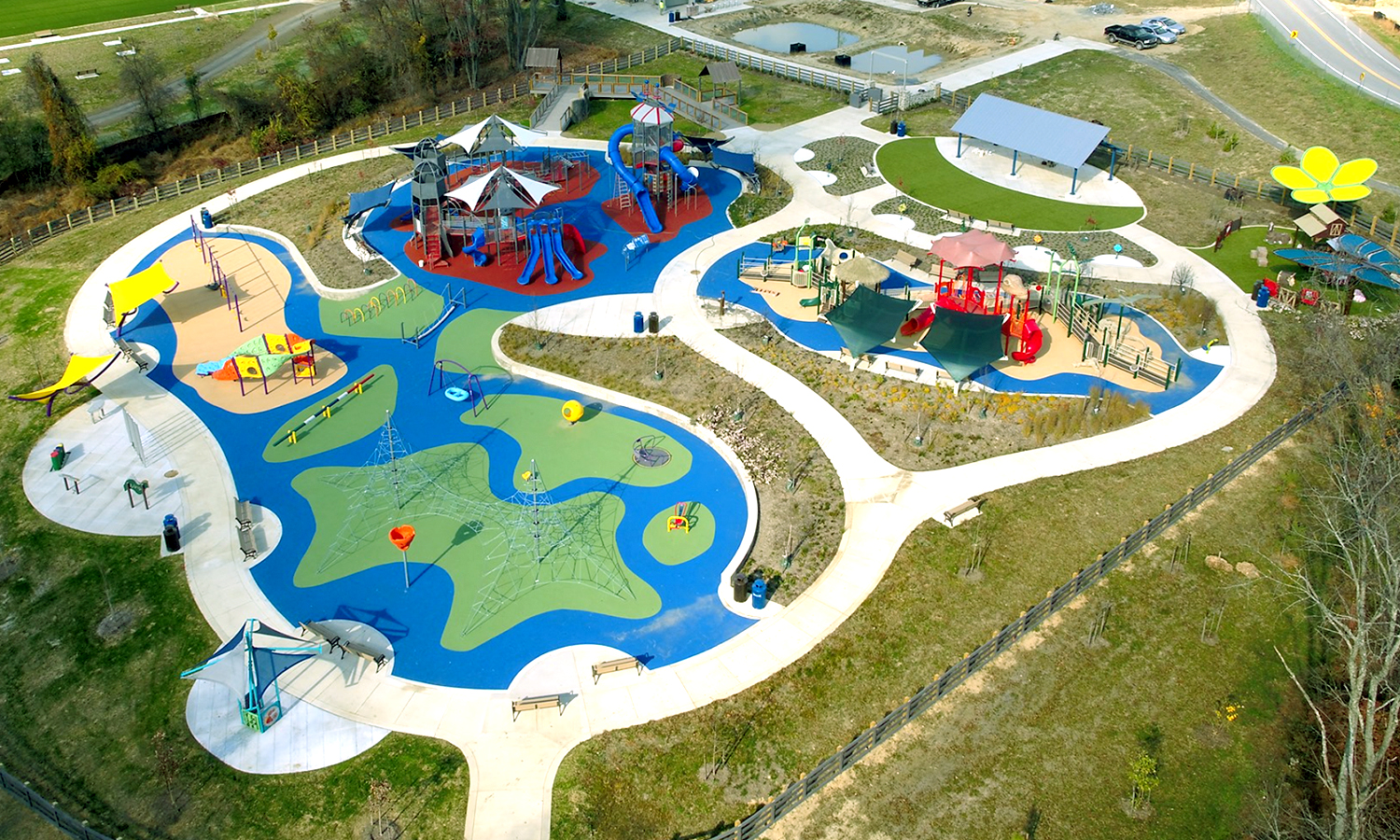 Blandair Regional Park is also home to another smaller playground and a kid-friendly ninja course, located right around the corner. Make sure to check those out if you're looking for something smaller and less crowded. Pete's Snowballs, a locally-owned snowball stand that's been a community favorite for years, is right down the street.
Rash Field Park in Baltimore
One of Baltimore's newest playgrounds, Rash Field Park features two tall towers held together by a rope tunnel. There's also a large stainless steel slide, a big swing, and a nature area to climb and explore.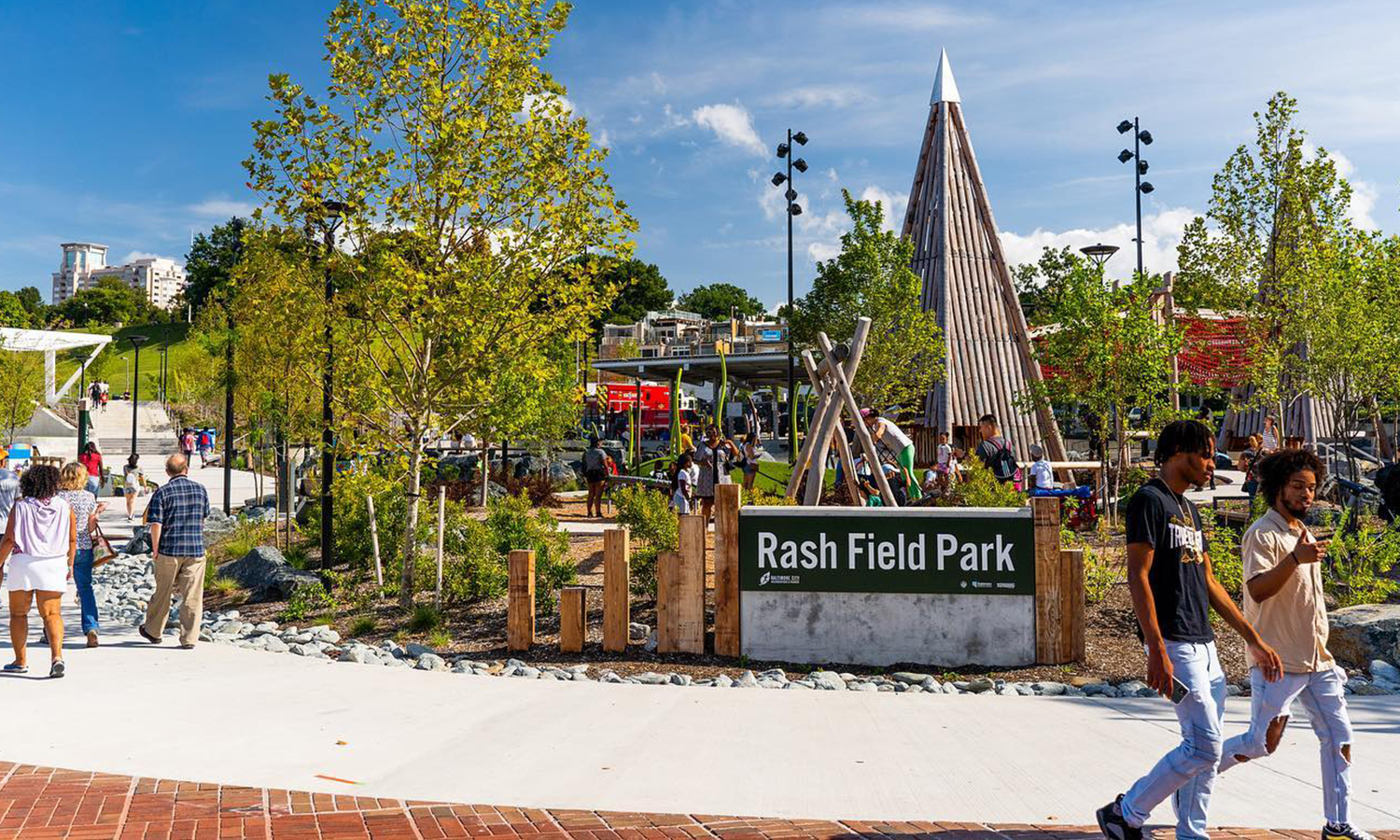 Rash Field Park is located right next to the Maryland Science Center in the Inner Harbor. If you are looking for a sweet treat to round out your outing, check out Bmore Licks, located just a short walk away in Fells Point. 
Kinder Farm Park in Millersville 
Kinder Farm Park is a great way to spend a summer afternoon. It has a large playground with lots of fun, farm-themed play structures for kids to explore. But what really sets Kinder Farm apart is the farm animals that are just a short walk away. This farm area has pigs, goats, llamas, and chickens! Keep in mind there is a small fee to enter the park.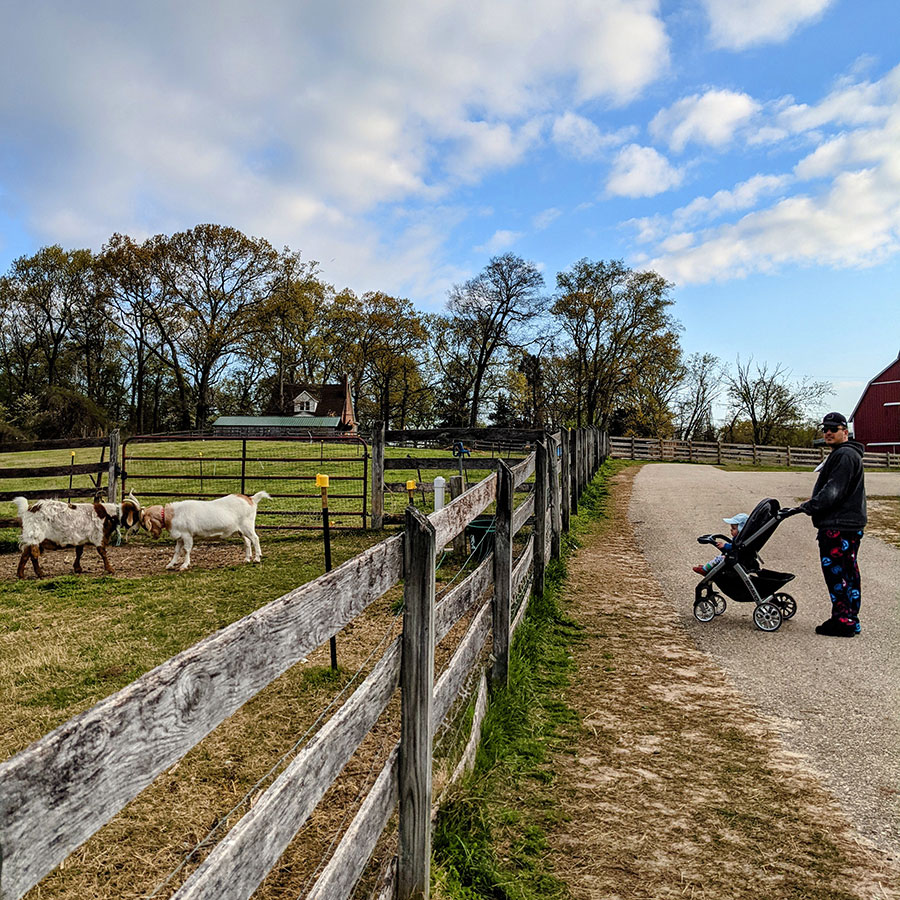 When you're finished, check out Ann's Dari-Creme located right down the road near Marley Station Mall. This local favorite has footlong hotdogs, burgers, and lots of ice cream treats!
Millard Cooper Park in Sykesville
Need a playground that also features a fun splash pad? Millard Cooper Park has you covered. It has a separate water area with fountains, sprayers, slides, and a waterfall that will help your kids stay cool this summer. When they're done with the splash pad, they can check out the two separate playground areas, complete with slides, swings, climbing structures, and a zipline.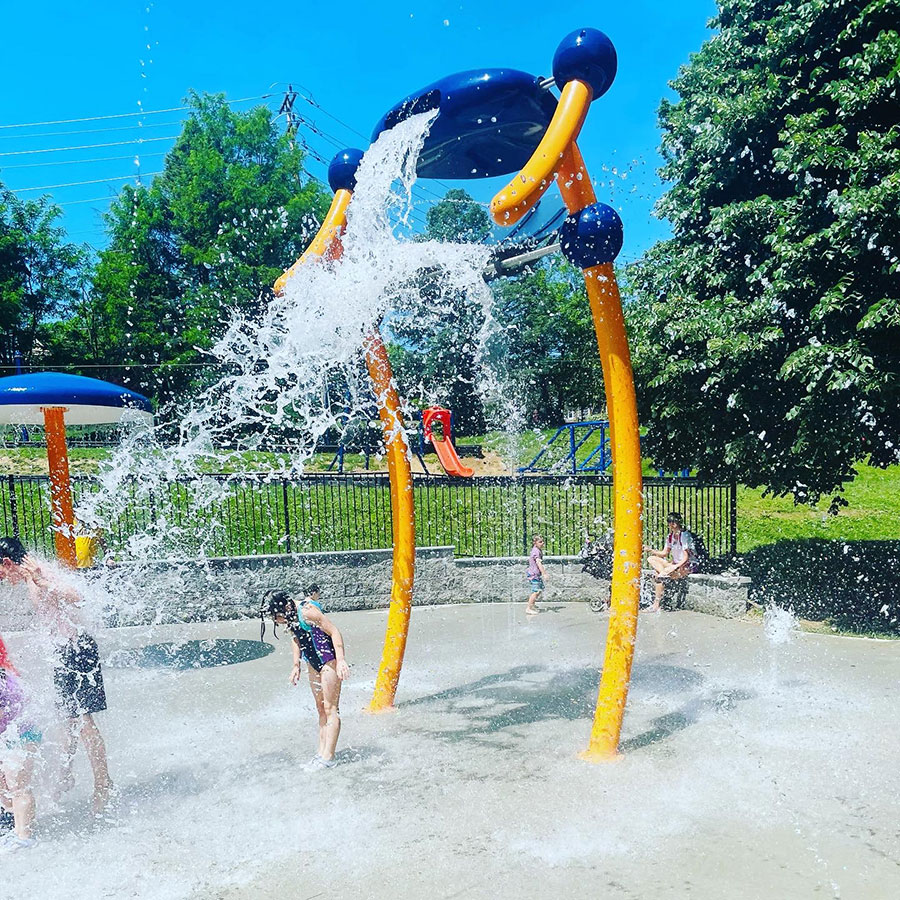 When you're finished up at the playground, head on over to downtown Sykesville. There's plenty of local shops and restaurants, or you can grab a quick scoop of ice cream at Firehouse Creamery. 
Find more playgrounds with water features here.
Play(ground) Like A Raven in Owings Mill
This is a must-see for Ravens fans! Located at Northwest Regional Park in Owings Mills, this playground is an official part of the NFL's Play 60 Initiative. It features tall, purple slides, climbing structures, and musical elements. It also has a timed obstacle course and a separate turf area where kids can time themselves on the 40-yard dash.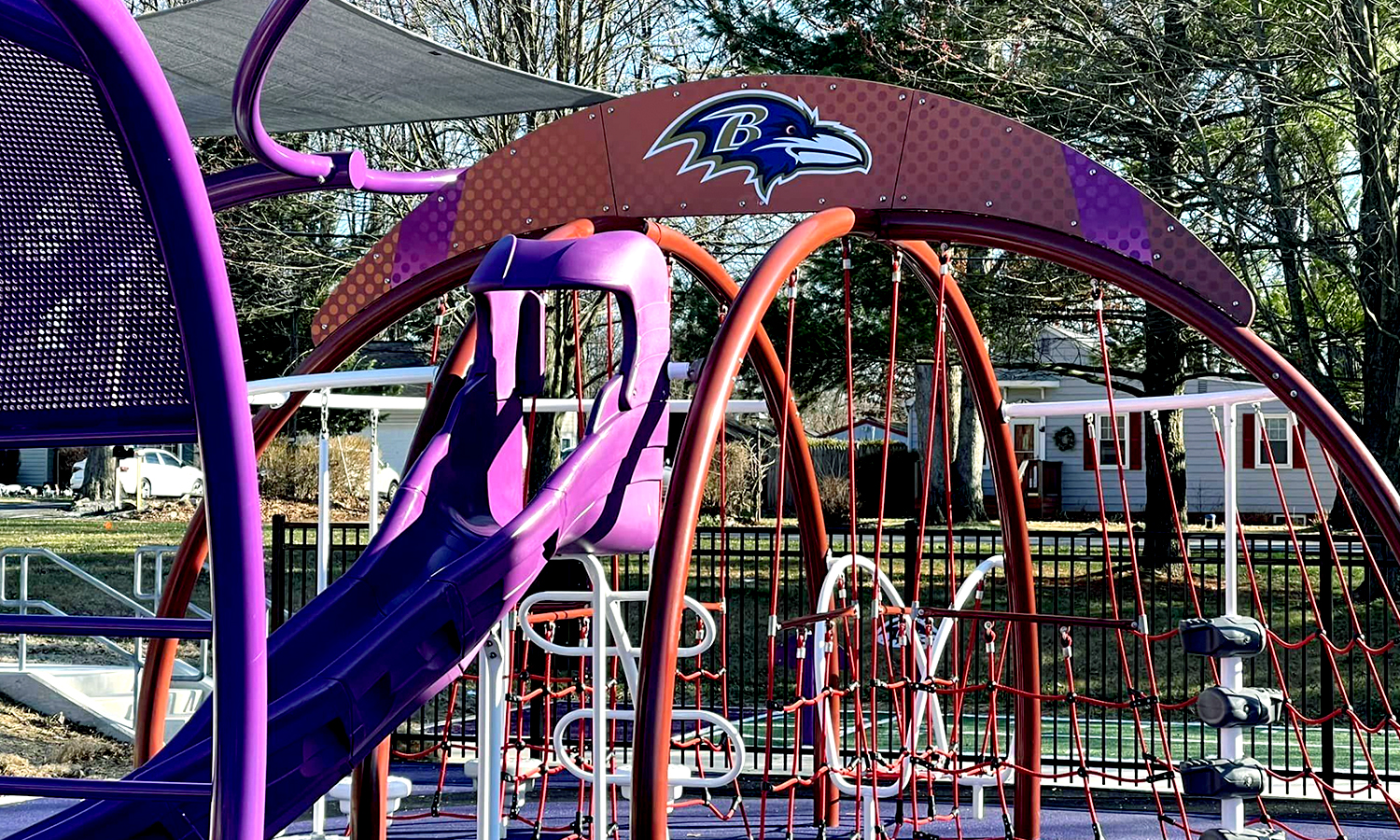 Don't forget to end your outing like all the NFL players do: with ice cream! Funhouse Ice Cream is located just 10 minutes away in Reisterstown and is sure to satisfy your sweet tooth!
Sophie & Madigan's Playground in Frederick
This delightful playground includes two different sections: Fantasyland and Wonderland. Fantasyland has a giant play castle, slides, swings, and lots of whimsical elements like a pumpkin carriage and pretend horses.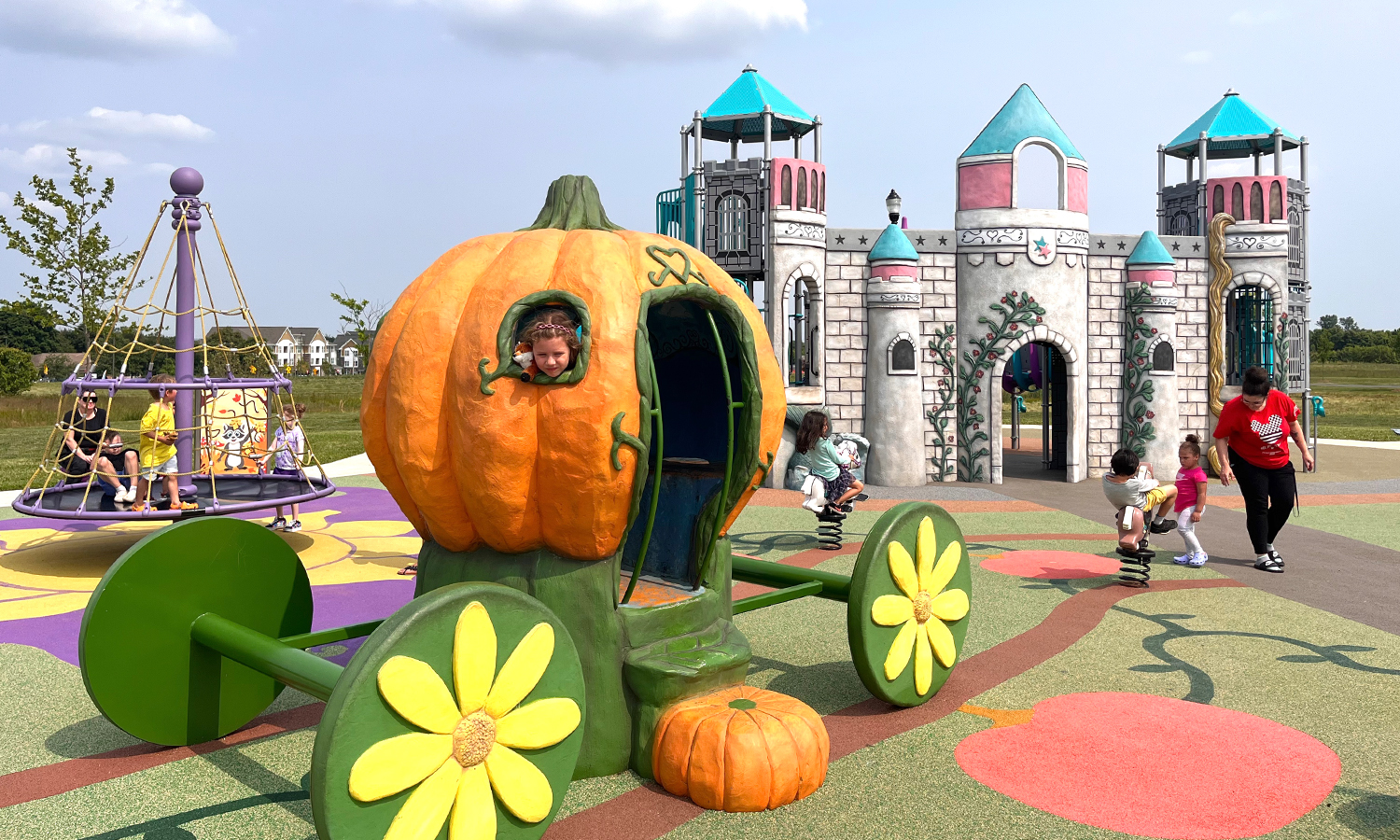 Wonderland is based on Alice in Wonderland and has a giant slide and climbing net, as well as several characters from the Alice story. This playground is creative and inclusive, with something for everyone of all ages and abilities.
Located about 15 minutes from downtown Frederick, there are many local shops and restaurants to explore after your fun at the park. We recommend South Mountain Creamery Ice Cream Shop and Pizza. 
Sailwinds Park Playground in Cambridge
Looking for a spot to stretch your legs on the way to the beach this summer? Sailwinds Playground is the place for you! Located right off Route 50 in Cambridge, Sailwinds Park is an adorable playground featuring a pretend lighthouse and pirate ship along with slides and climbing structures. There's also plenty of trails to explore if you are looking to take a walk and burn off some energy.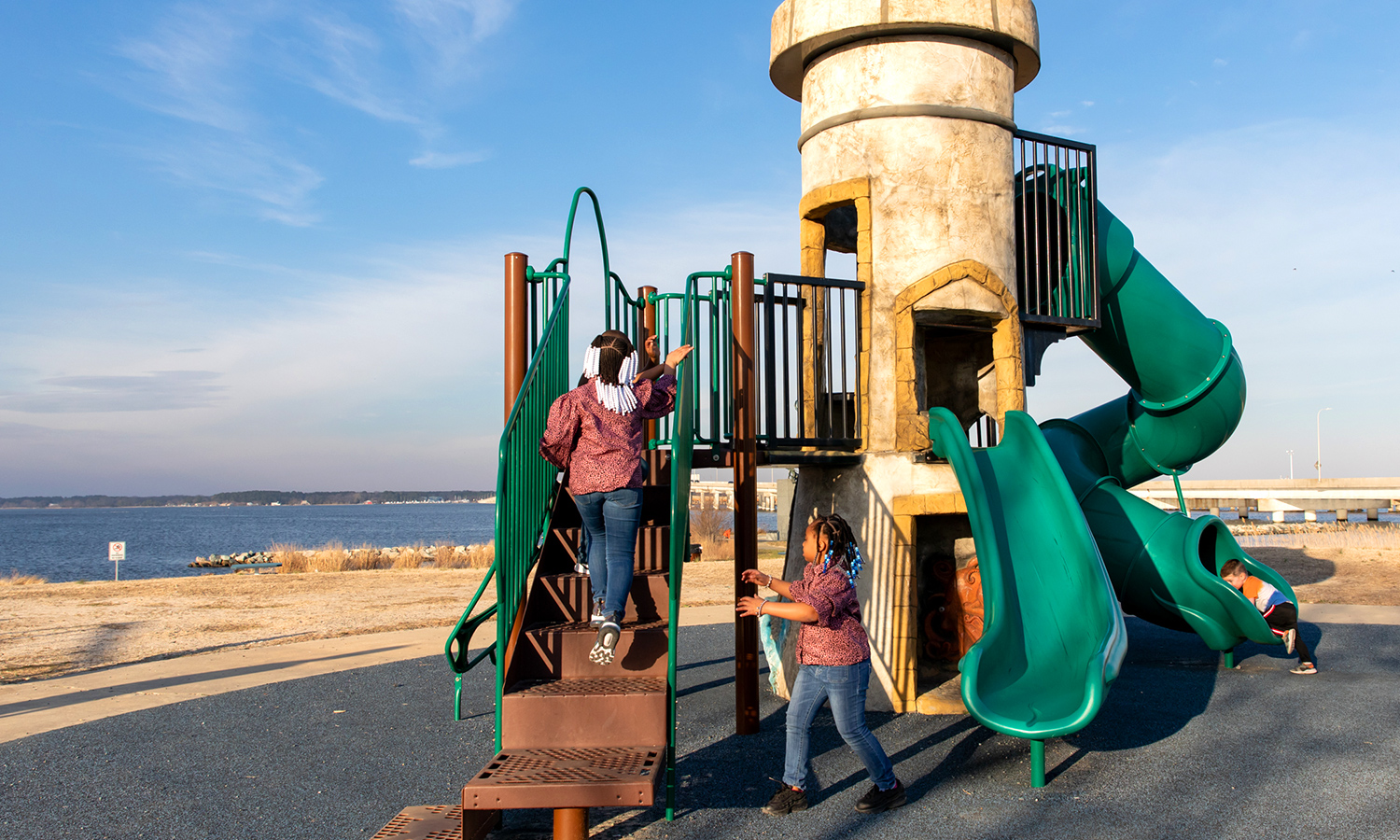 After your playground adventure, check out Harriet Homemade Ice Cream & Cakes for a yummy treat.
Angel Park Playground in Perry Hall
Angel Park has a large, interactive playground with lots of different areas and sections, offering activities for kids of all ages. The toddler area has a firetruck and boat structure for kids to play on and explore. The area for older children has slides, climbing walls, and a double zipline. The whole playground is creative and colorful and incorporates the ideas of almost 4,500 local children and artists.
The playground is located right next door to the Perry Hall branch of the Baltimore County Public Library, so feel free to drop by and read a book after your visit. If you're looking for a sweet treat to end your outing, check out Prigel Farm Creamery, located about 10 minutes away. 
Wizard of Oz Playground in Upper Marlboro
This bright, vibrant playground at Watkins Regional Park is sure to impress any Wizard of Oz fans. Kids will have a blast climbing on Emerald City Castle, sliding down Dorothy's ruby red slippers, or skipping down the yellow-brick road.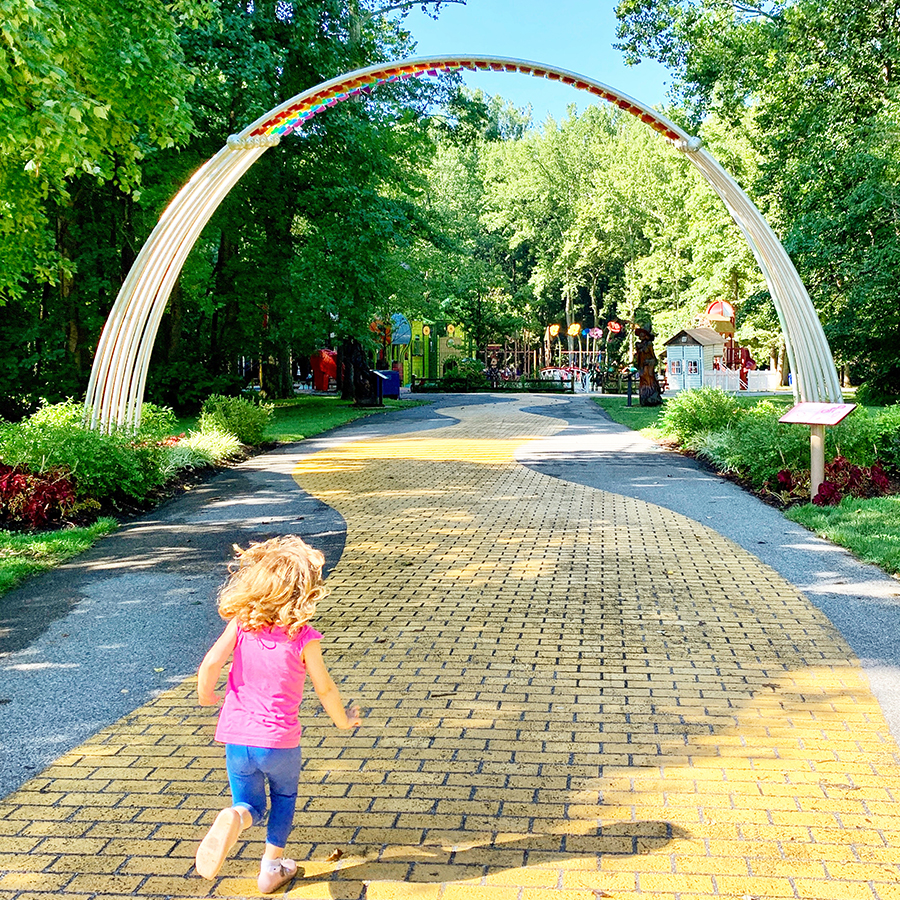 Located in Upper Marlboro, Watkins Regional Park also offers a mini-golf course, a miniature train round, and a carousel (hours and prices vary). The park is located just 15 minutes away from Cake Batter & Co, a local bakery and dessert bar that offers sweet treats for everyone! 
---
Lead Photo: Waterfront Partnership of Baltimore
Jillian wants to live in a world where the coffee is bottomless and the sweatpants are mandatory. As a freelance writer with a heart for children's programming, she spends her days developing creative content for kids and families. When she's not writing, Jillian loves spending time with her family and cheering on the Baltimore Ravens.