Best Hidden Swimming Holes in Maryland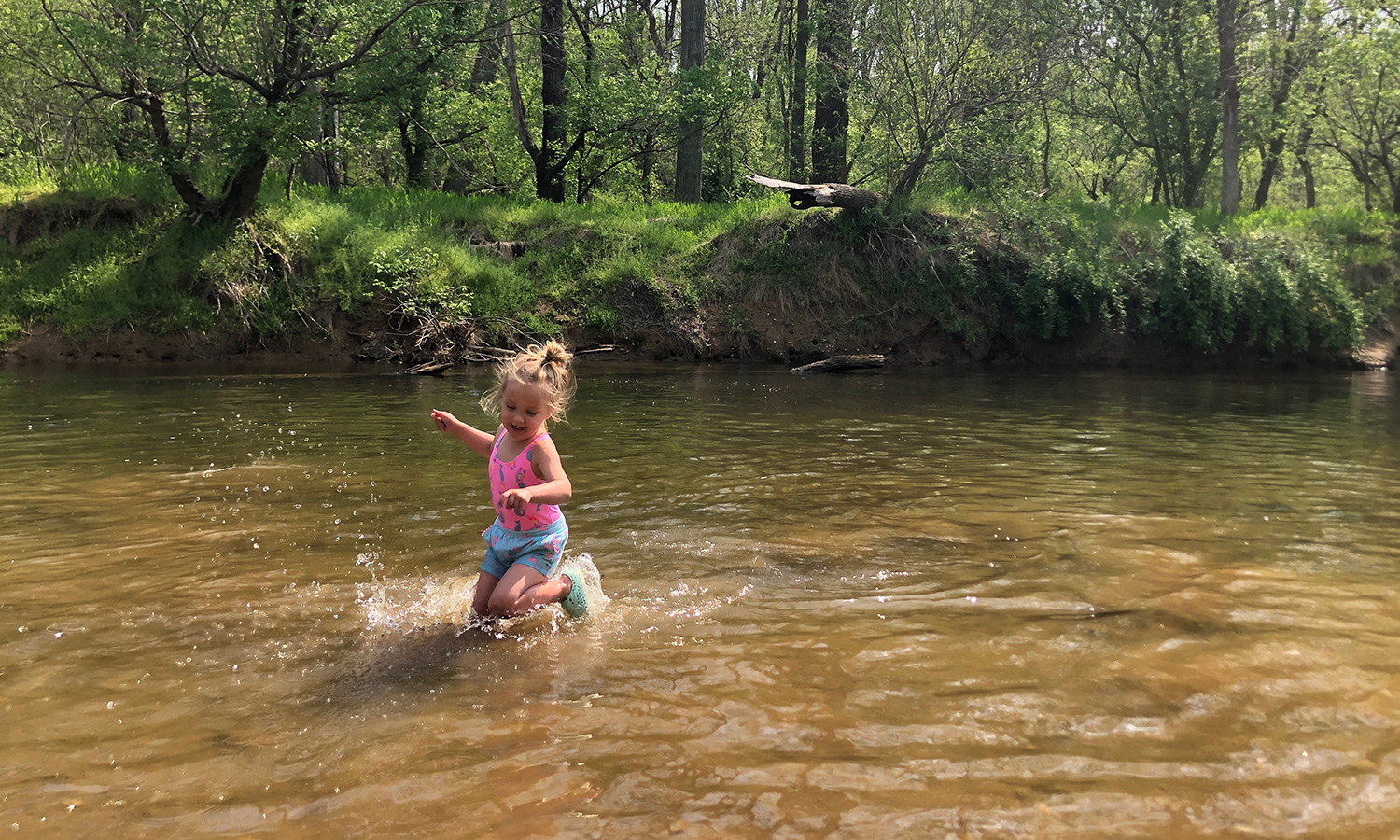 Hello, summer! Maryland's diverse topography lends itself to the quintessential small-town summer experience: swimming holes. These quiet, secluded spots make a great place for your family and friends to spend the day. Maryland's popular summer swimming destinations (Greenbrier, Cunningham Falls, Sandy Point, Calvert Cliffs, to name a few) are often crowded on a hot day. Why not explore somewhere a bit more remote, such as a creek near waterfalls or a tiny beach on the Chesapeake Bay? I'm sharing four swimming holes in Maryland and what to expect at each location, plus two beach areas that don't fit into the definition of a swimming hole but still offer a more secluded place to swim.
To add more family fun, I've added some nearby local attractions to enjoy before you head home.
Before you go to any of these swimming holes in Maryland, remember to swim safely and be aware of water quality ahead of time. Do not drink the water, especially after a storm.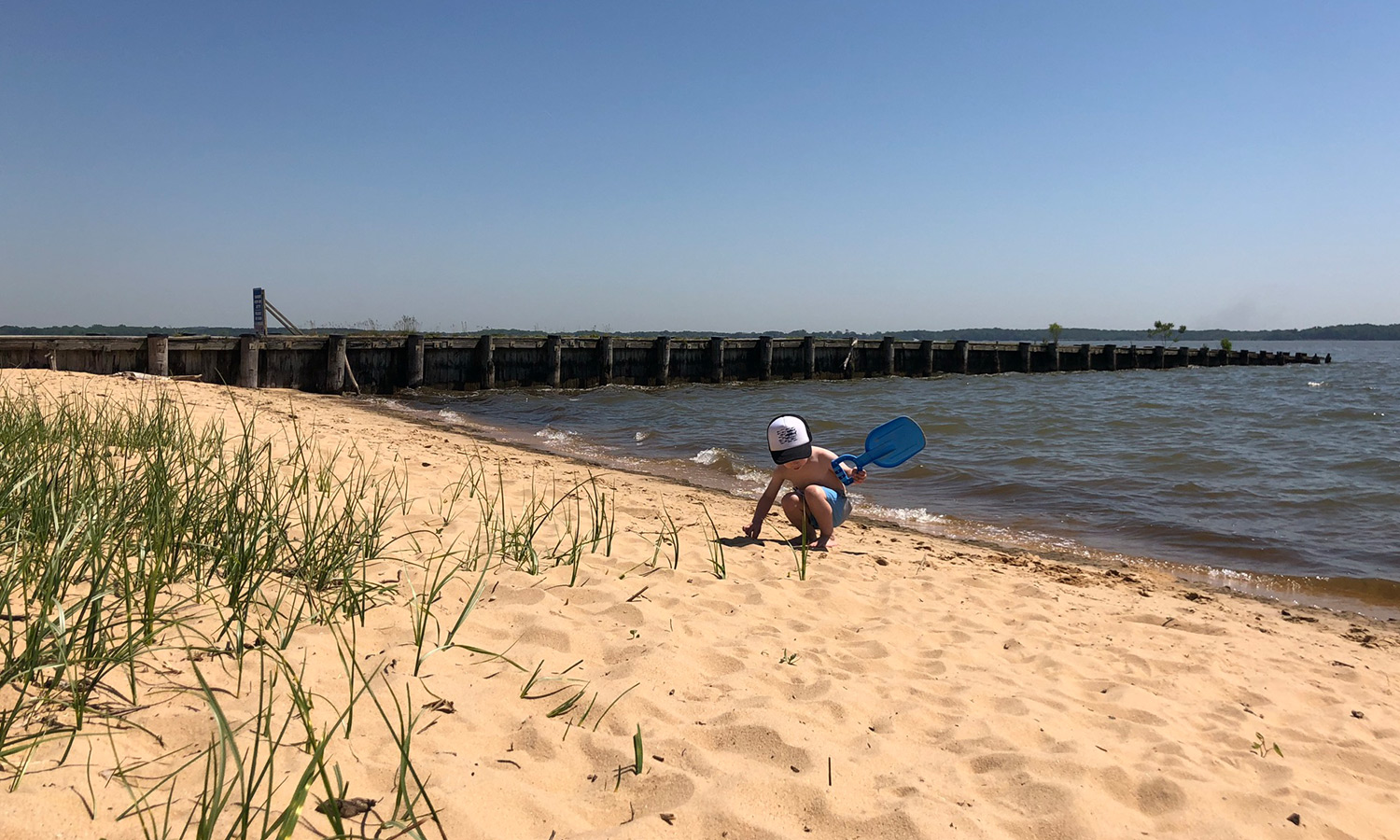 Flag Ponds Nature Park – Lusby, MD
Flag Ponds Nature Park in Calvert County is less crowded than Calvert Cliffs but has a similar beachcomber vibe. You will need to park at the visitor center, then walk to get to the beach on a wooded trail (about 0.5 miles). If you want to hunt for driftwood, shells, and fossils, this is a great place to spend the day! There are also wonderful observation blinds for the ornithology enthusiast.
Complete your beach experience with a seafood feast at Vera's Beach Club Restaurant on St. Leonard Creek or head 15 minutes south on MD-4 to family-friendly Annmarie Sculpture Garden and Arts Center. 
Catoctin Creek Nature Center – Middletown, MD
Catoctin Creek Nature Center in Western Frederick County is a hidden gem. Not only does the park feature a creek shallow enough for even the littlest swimmers to play with ease, but it also has wonderful sensory trails and an excellent playground. It's a great place for all nature enthusiasts to wander and explore.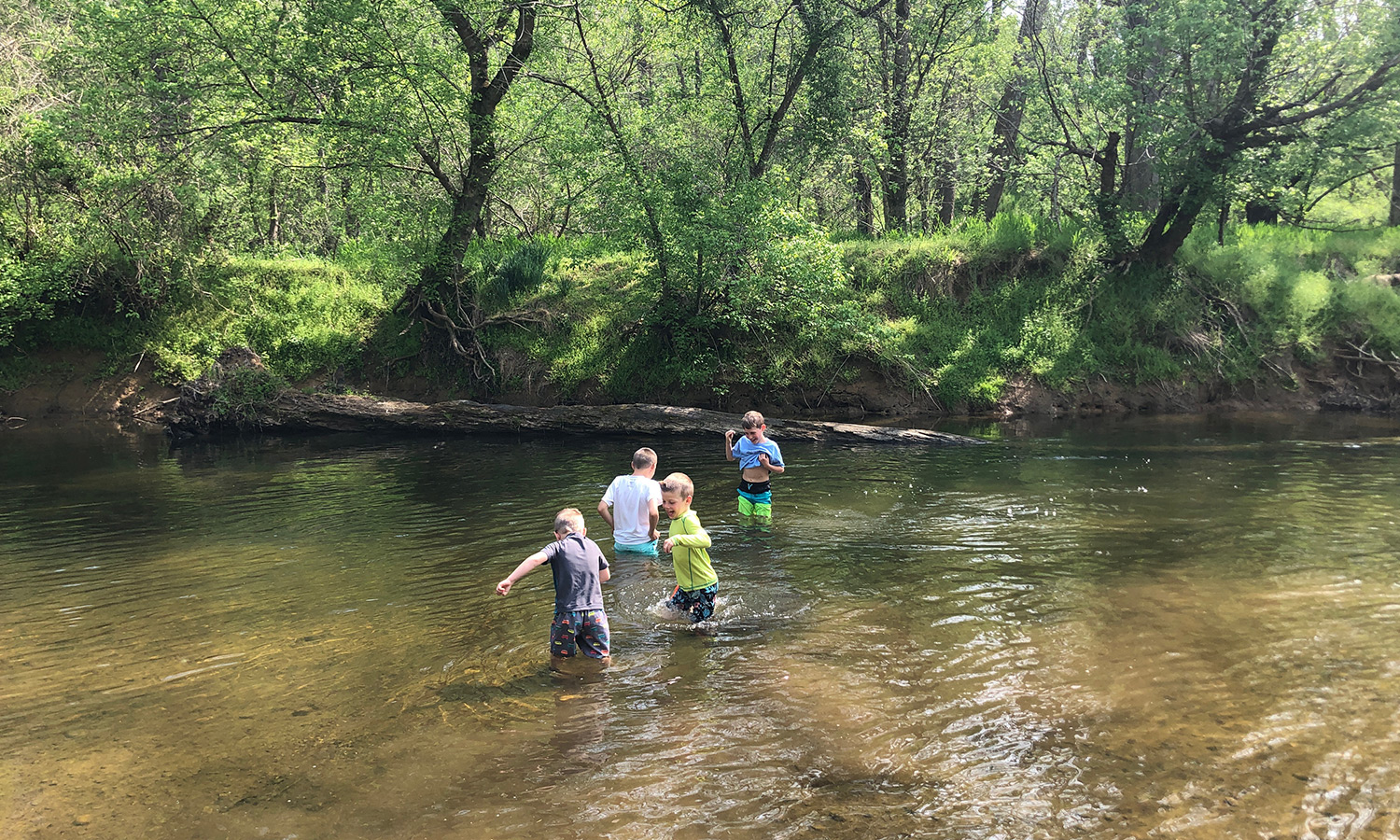 Park at the nature center next to the playground to start. Follow the musical sensory trail and butterfly garden to get to the creek. There are many trails to get you to the water, but this is the least rocky for slow-moving little ones and moms toting strollers.
End the day with a trip to South Mountain Creamery in Middletown for a scoop of farm-fresh ice cream and a chance to feed the baby cows! Or visit Big Cork Vineyards in Rohrersville for a stunning sunset view. 
Avalon area of Patapsco State Park – Halethorpe, MD
The Avalon area of Patapsco State Park has beautiful waterfalls and shallow, slow-moving water. Take a quick walk in the park to see the impressive Thomas Viaduct! The park entrance is a sharp left turn off of Route 1 in Elkridge. The road is Park Entrance Road. Despite its name, it is easy to miss!
The entrance is very close to Baltimore's Guinness Location, as is the incredible Elkridge Furnace Inn. Don't forget to get Cindy's Soft Serve on your way home!
15 Mile Creek area of Green Ridge State Forest – Little Orleans, MD
The 15 Mile Creek area of Green Ridge State Forest has beautifully wooded and quiet waterfall areas perfect for a lazy river swim. Park at the lot for the Fifteen Mile Creek aqueduct, and walk north up the creek for some quiet swimming. With stunning hikes and dazzling views, the park itself is a great getaway.
For more adult excitement, head to Rocky Gap Casino in Flintstone, or check out Oak Barrel Cafe in Little Orleans for excellent food and a cute general-store-like atmosphere.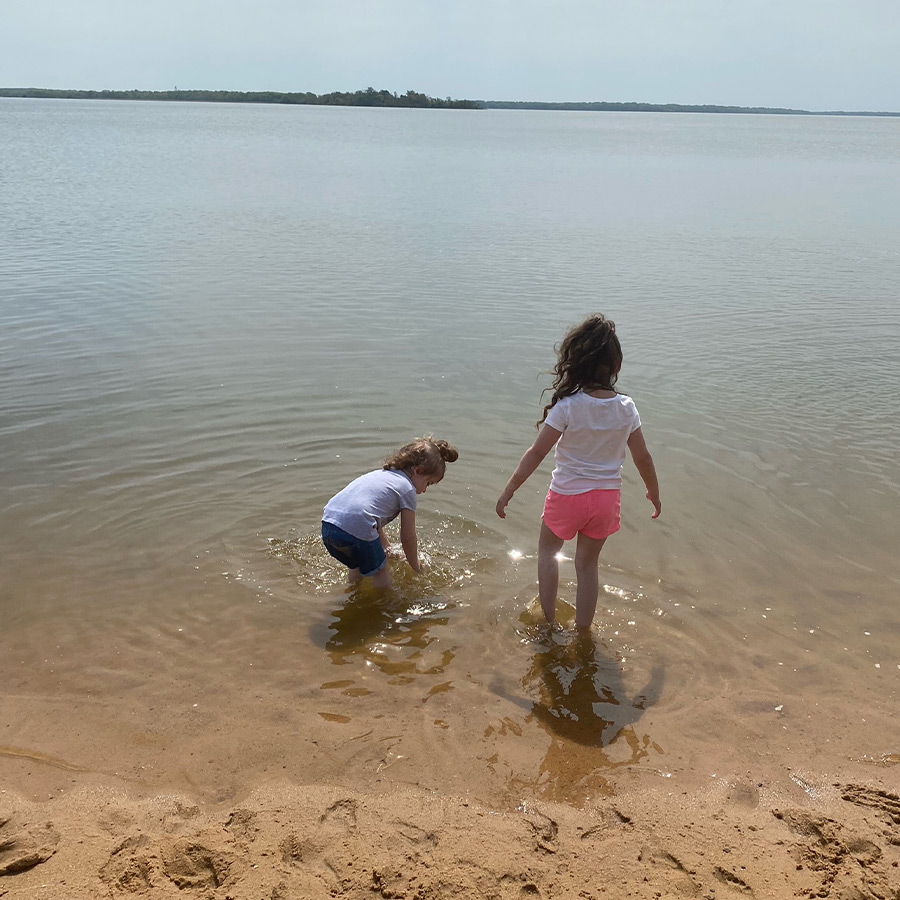 Hammerman Beach Area of Gunpowder Falls State Park – Middle River, MD
Drive north to Gunpowder Falls State Park and enjoy kayaking and picnicking on the Bay. The Hammerman Beach area is well known for its picnic grounds, calm waters, and sprawling sand beach. Follow Park Drive to the end of the road, and park in the large oval parking lot (not the first lot — keep driving). I try to park as far as I can to the end of the lot so I can be at the edge of the beach.
Afterward, head to Kelly's Kitchen and Bakery, known for its huge breakfasts and delicious cheesecakes (a personal favorite). Not ready to go home? Take in a movie at Bengie's Drive-In, also located in Middle River.
North Point Beach – Edgemere, MD
Eastern Baltimore County is dotted with marshy inlets and beaches. The water here is calmer and quieter than other beaches along the Bay, and because fewer people know about it, it's likely to be less crowded!  North Point Beach is right on the Bay in North Point State Park. Parking is right by the Visitor Center (which is wonderful when open!). This quiet, secluded marsh refuge also has a small beach. With boardwalk trails through marshes, even the smallest explorers will have fun in the sun.
Keep the chill vibe going at Dock of the Bay, a restaurant only five minutes from North Point Park. Order crab cakes and a cocktail and enjoy the view of the bay while the kids play on the restaurant's playground.
---
Lead Photo: Laura Rennie
Meghan Cannon is a Frederick County resident and teacher. Active Civil Servant, she is the Chair of Frederick's In The Streets Committee. Meghan is a mom of two. You can find her Maryland writings about locations, tourism and oddities on her Instagram account, MarylandMyMaryland.