Meet the MRT Team: Lanie Spotted Michael Jordan in Ocean City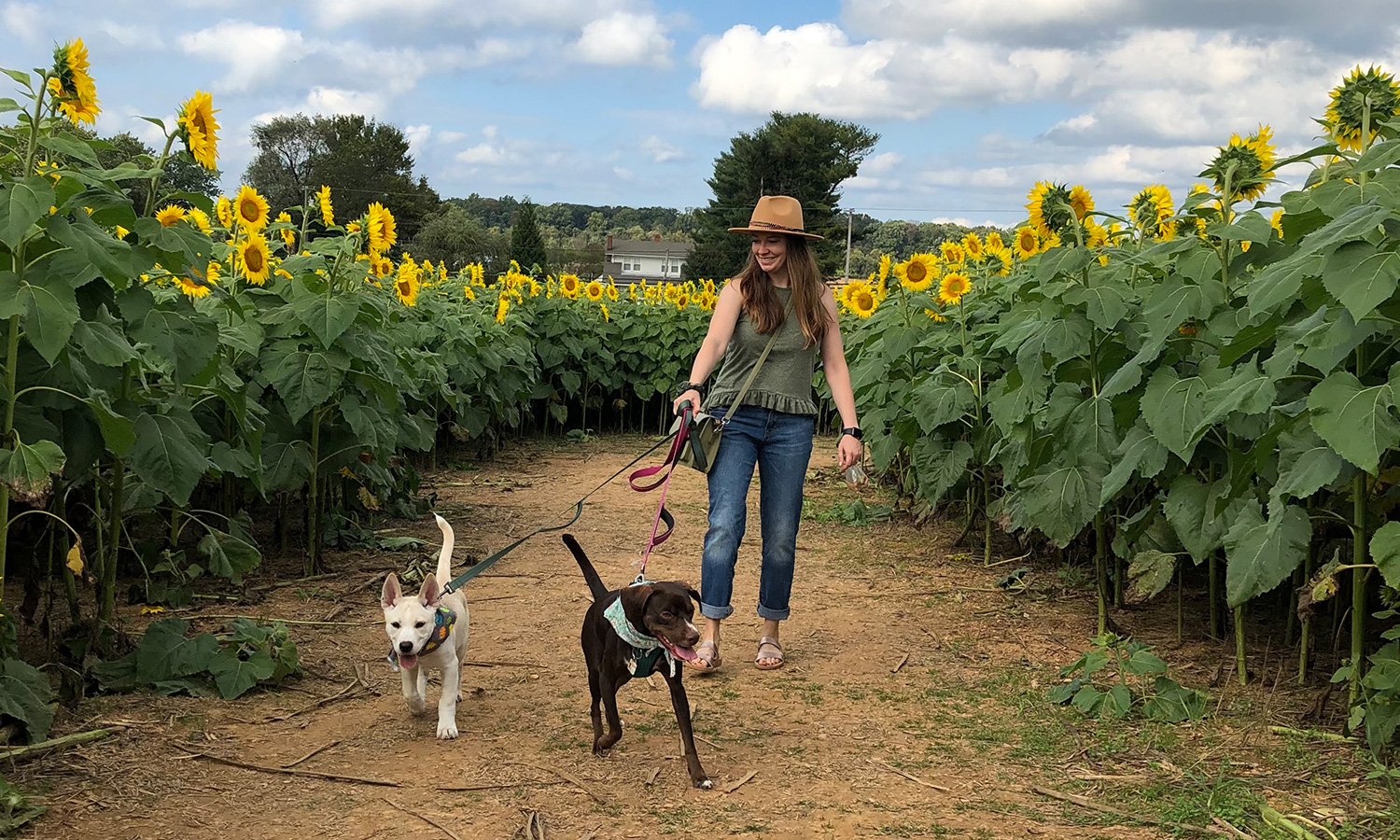 We're pulling back the curtain to introduce you to the team behind Maryland Road Trips! Meet Lanie Condor, our social media manager. 
Some of my earliest memories are driving over the Chesapeake Bay Bridge to visit my grandparents on the Eastern Shore. We vacationed in Ocean City every summer and filled our bellies with Fractured Prune donuts and crabs from BLU Crabhouse & Raw Bar. My affection for Ocean City runs so strong that I requested my bachelorette weekend be spent enjoying the beach and waterfront bars. You'll never guess who showed up at Fager's Island while we were there—Michael Jordan! Okay, he was in town for the White Marlin Open, not my bachelorette, but a girl can dream.
Get to know Lanie:
What's your top priority when you travel?
I often plan trips around special events or unique attractions. I want to make the most of my trip and really experience the area, and attending an event is a way to do that. For example, I grew up going to the Eastern Shore but didn't visit St. Michaels until adulthood. I signed up for a half marathon there and enjoyed a delicious brunch at Foxy's Harbor Grille after my run!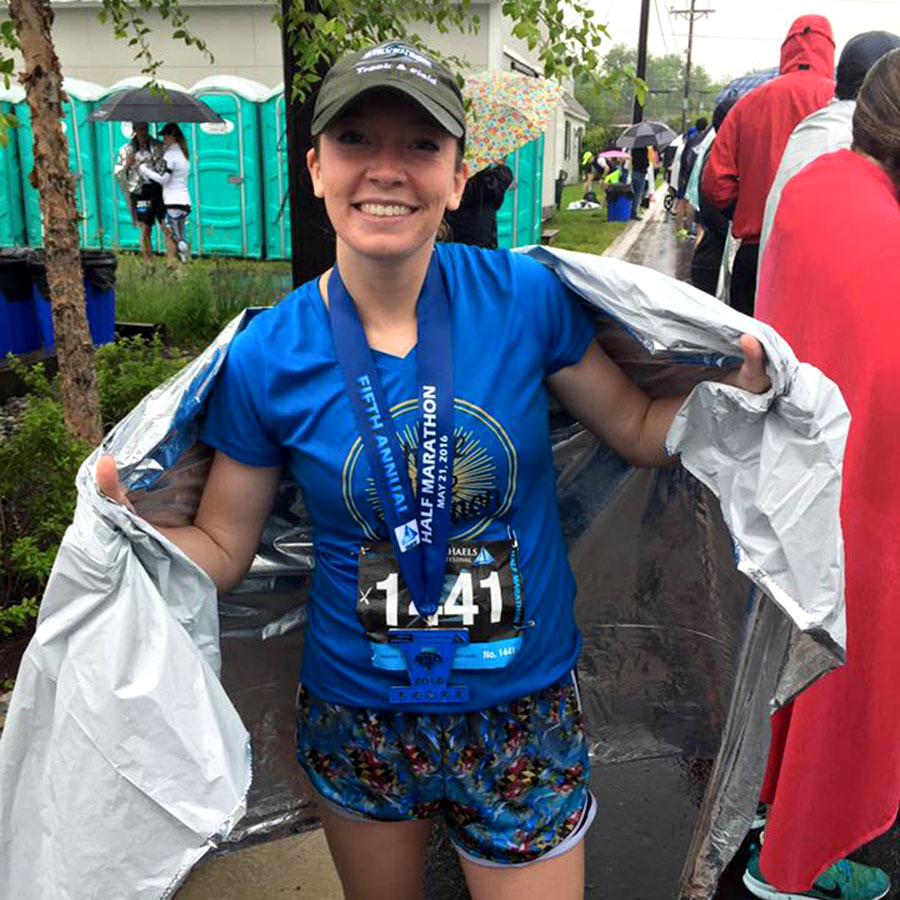 Are you team Wawa, Sheetz, or Royal Farms?
I'm team Sheetz. I grew up going there on family road trips to Western Maryland, and now it's my go-to spot. I get a ginger ale and a bag of something salty, like popcorn.
Do you prefer to drive or be a passenger?
I prefer to drive. I've started to get more car sick as I've gotten older (hence the ginger ale). I also really like my car—it's a Ford Escape. I can load it up with all my stuff and my dogs and their little dog hammock. I love opening the sunroof and listening to music.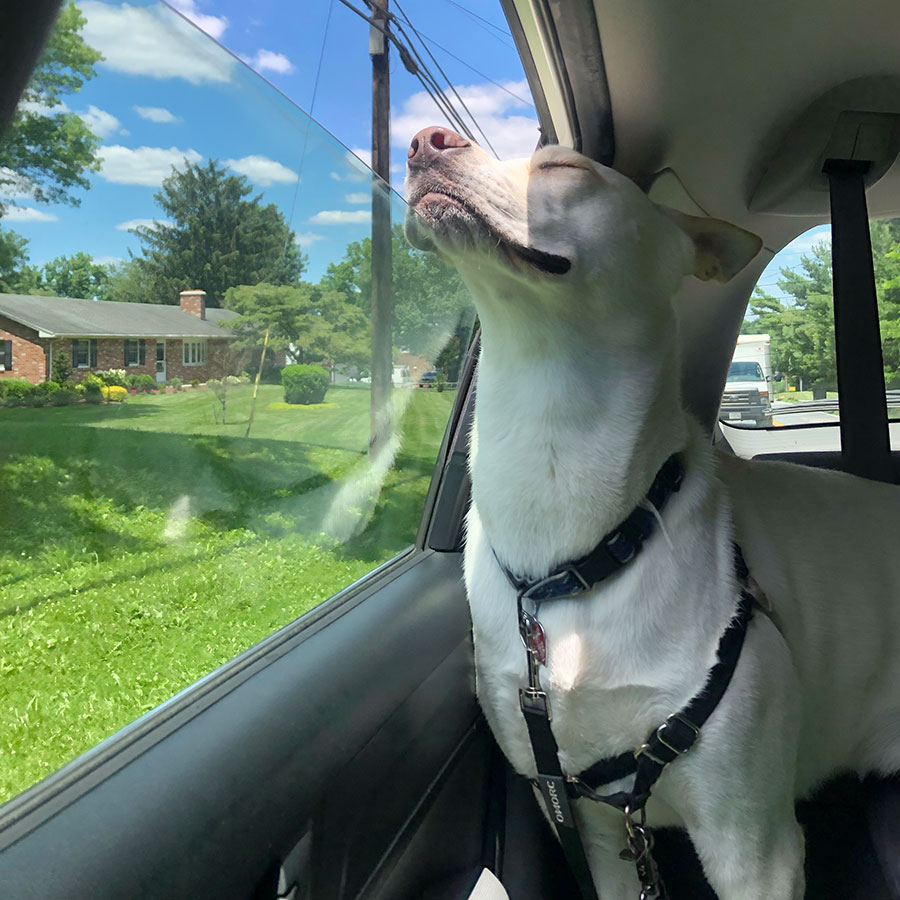 Speaking of music, what do you listen to while you drive?
I made a playlist that's a hodge-podge of literally everything. It keeps long trips interesting—you never know what genre will play next. I've got 90's country, Disney, boy bands, new hits—it's all over the place. You can go from Wagon Wheel by Old Crow Medicine Show to Burning Up by the Jonas Brothers. It's over 11 hours long!
Who is your ideal driving buddy?
My husband. We've known each other since preschool! We like to sing together. You should hear him sing "Love Is An Open Door" from Frozen. We kicked off karaoke at our wedding with that song.
Where do you like to take out-of-town guests?
We often take people to downtown Frederick because there are a bunch of dog-friendly breweries.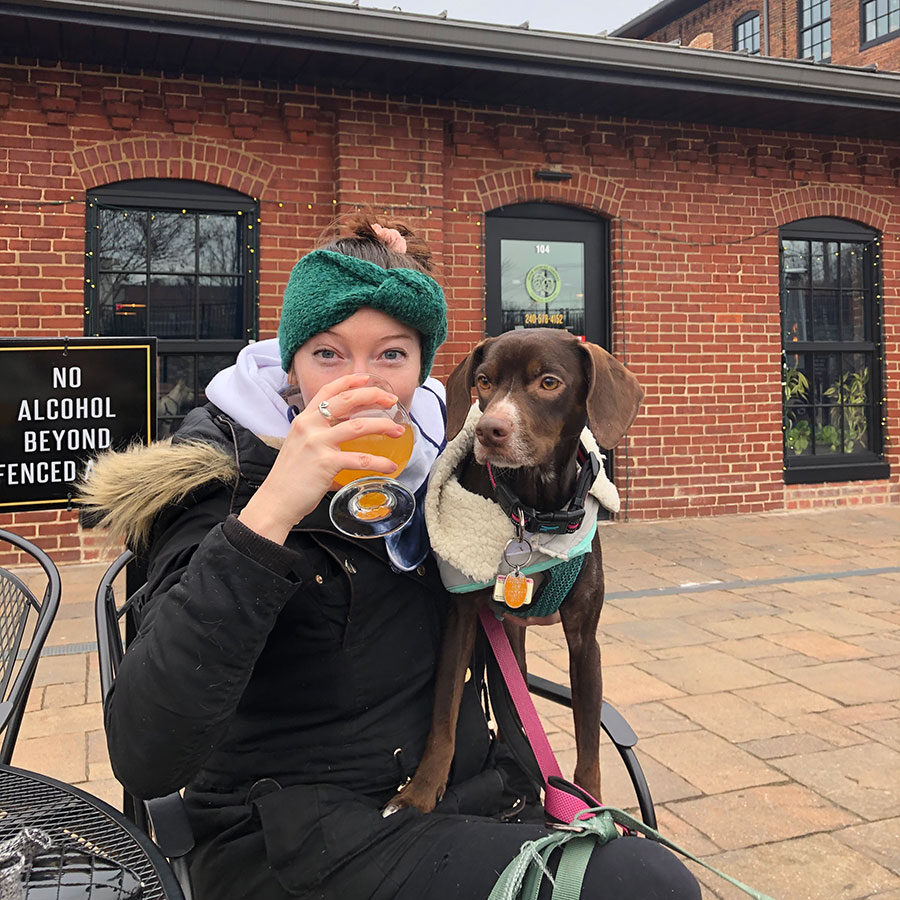 Lone Oak Farm Brewing Company in Olney is beautiful—I love that you can spread out on their property, and their beer is delicious.  And I have to mention the Guinness Open Gate Brewery in Baltimore—I went the first St. Patrick's Day they were open.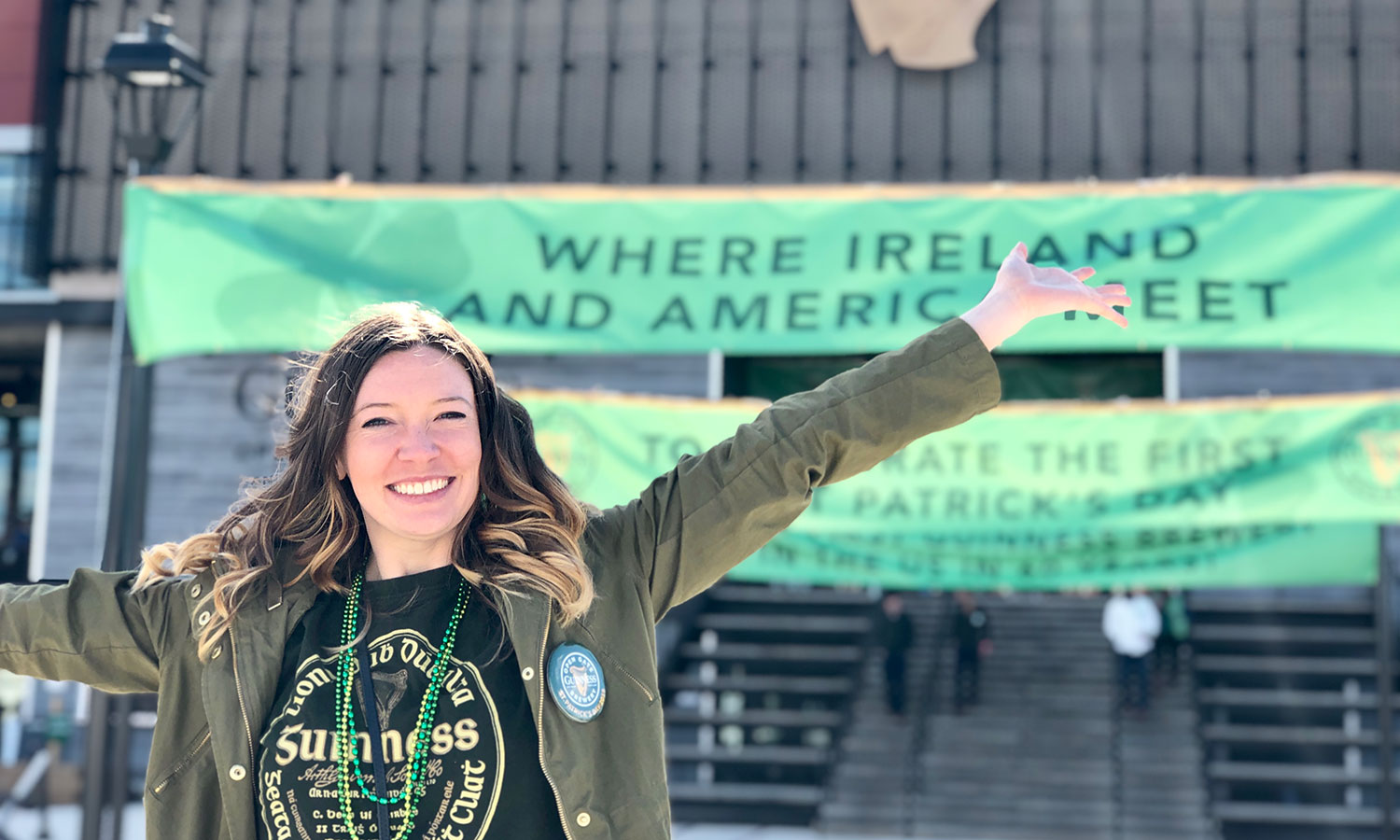 I studied abroad in Ireland, and I've been to their Dublin location. I think it's awesome they chose Maryland to be home to their only brewery in the U.S.!
Other than Ocean City, are there any Maryland destinations you visit regularly?
I go to RennFest every year with my husband's family. I love an excuse to wear a flower crown! I enjoy looking through the artisan shops and grabbing a "snakebite" (half beer, half cider) to sip while watching jousting tournaments.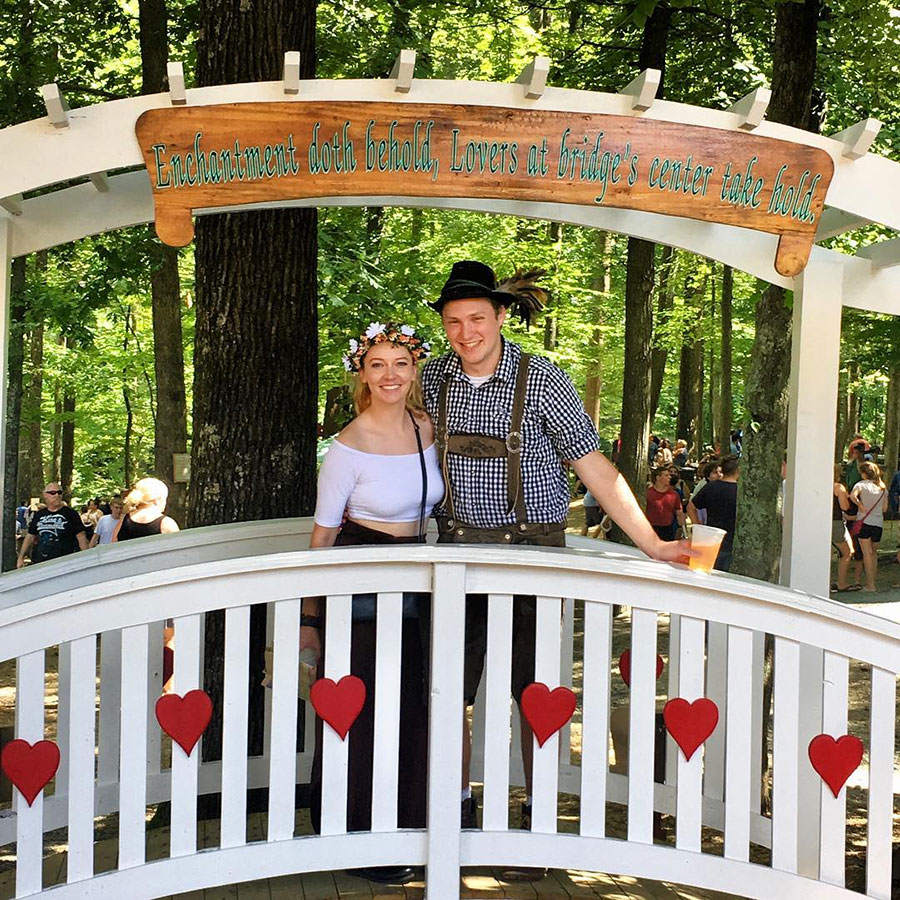 I'm also a sucker for sunflower fields. I grew up going to Larriland Farm in Woodbine—picking flowers there is a special end-of-summer tradition.
What spot in Maryland is on your must-visit list?
Ministry of Brewing in Baltimore looks awesome! I spent a lot of time in Baltimore when I was in college and love to go back and explore different places.
---
Lead Photo: Lanie Condor