Balloons, Ghost Tours, Jazz, and More: Summer Events in Maryland for All Ages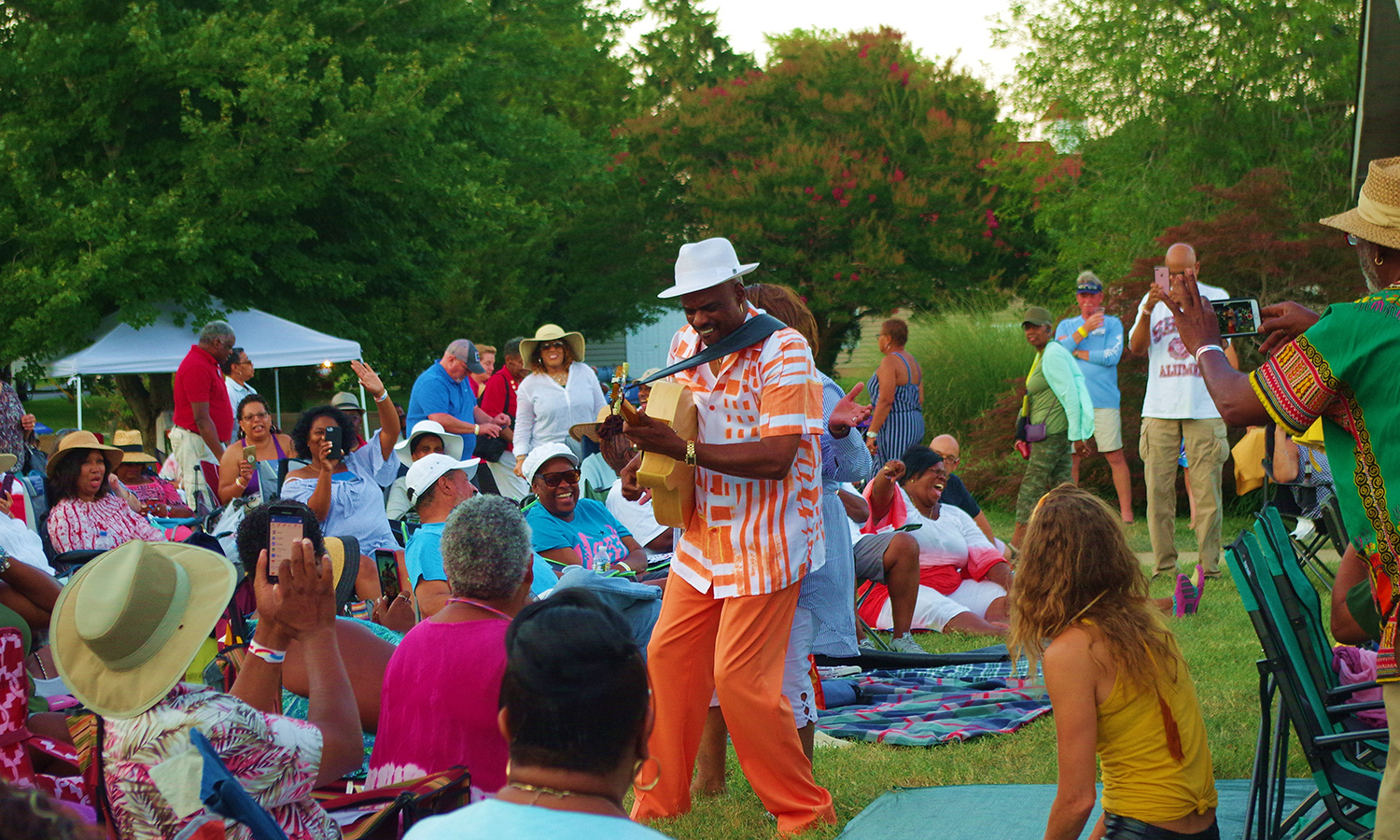 Summer in Maryland is already in full swing, with roadside stands serving up a classic egg custard snowball, families and friends gathering amidst a pile of crabs and Natty Bohs, and seagulls diving for a hastily dropped Thrasher's french fry. Even the cicadas came out to celebrate after a 17-year hiatus.
Festivals and outdoor events are back this summer, and there's plenty of entertainment for the whole family. Here's what's on tap in Maryland for July and August, from arts to music to deep sea fishing. 
It's July 4, 1776 at Historic Annapolis
July 4
The William Paca House and Garden is commemorating Independence Day with living history interpreters. For $2-5, hear about the Declaration of Independence straight from William and Mary Paca, their guests, and their servants.
Frederick Douglass himself will also be there to recite an excerpt from his "For What to a Slave is the Fourth of July" speech. More information can be found at visitannapolis.org, and additional events are offered through Historic Annapolis for the Fourth of July weekend.
Click here to register.
Annapolis has a slew of patriotic events planned for July 2-4, including a parade, fireworks, family picnic night, tall ships, and tango dancing in the streets — perfect for a weekend road trip! Click here for a full list of events. 
Potomac Jazz & Seafood Festival in Leonardtown and Colton's Point
July 9-11
Jay Gatsby would feel right at home at this weekend soiree in Leonardtown and Colton's Point. Guests are encouraged to dress in their best fashions from the 1920s through the 1950s (there will be a costume contest) for Friday's kickoff at the Fenwick Inn, where there will be live music, dance performances, charcuterie boxes, the inn's signature jazz fest cocktail, and a free street party.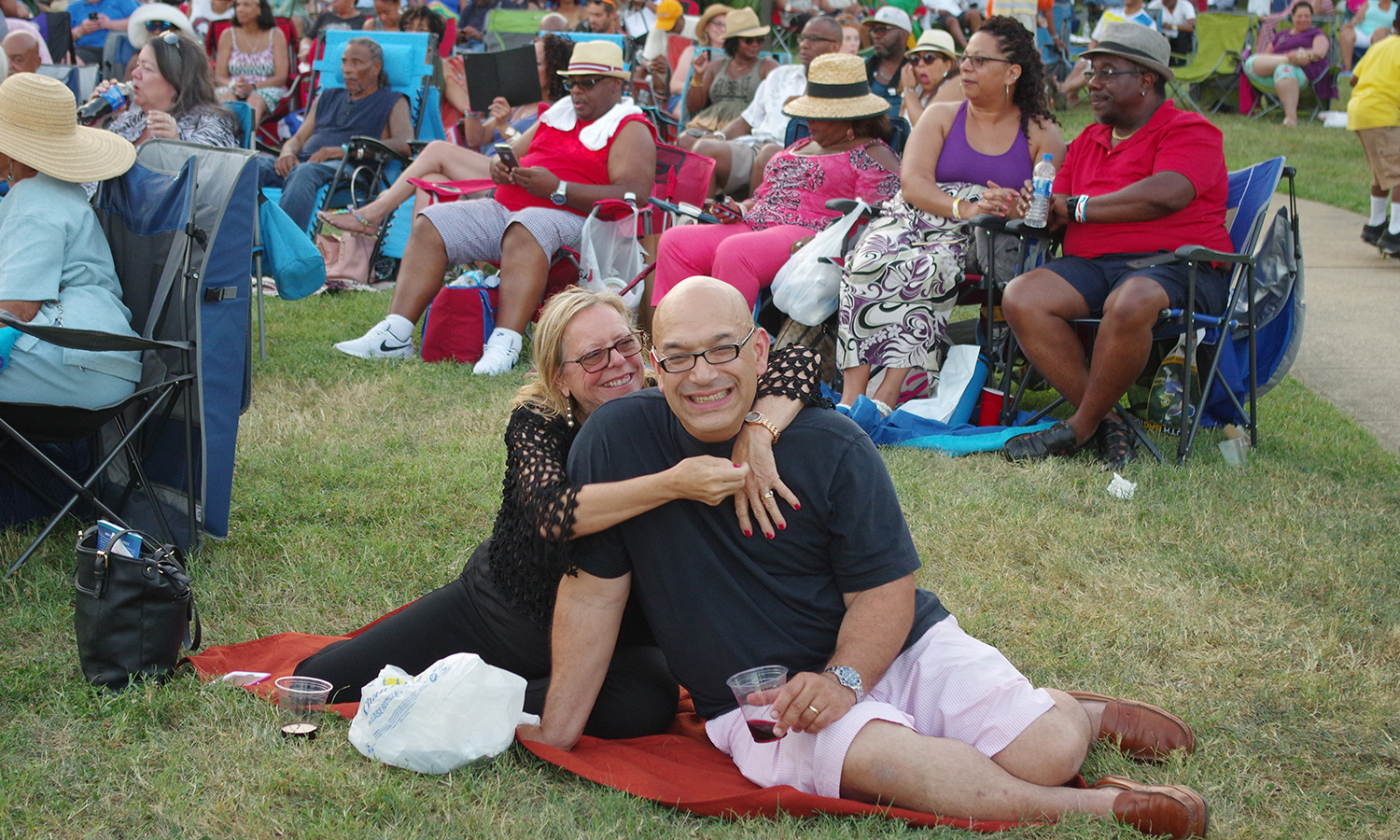 Food and music will continue on Saturday at the main event on the lawn of St. Clement's Island Museum. A free boat ride and admission to the museum are included in the $65 ticket. On Sunday, local businesses are hosting jazz brunches and activities throughout town, including a 1920s flapper outdoor barre class. 
Reservations for the Fenwick Inn and tickets to the jazz cruise and Saturday event are sold out, but the Friday street party, Sunday brunches, and other activities through participating businesses will be available throughout the weekend.
Click here for a schedule and a full list of weekend options.
Plein Air Easton
July 11-18
Plein Air is a term used to refer to painting outdoors, and Easton hosts the largest juried plein air painting competition in the U.S. each July. The event draws artists from all over the country competing for thousands of dollars in cash prizes.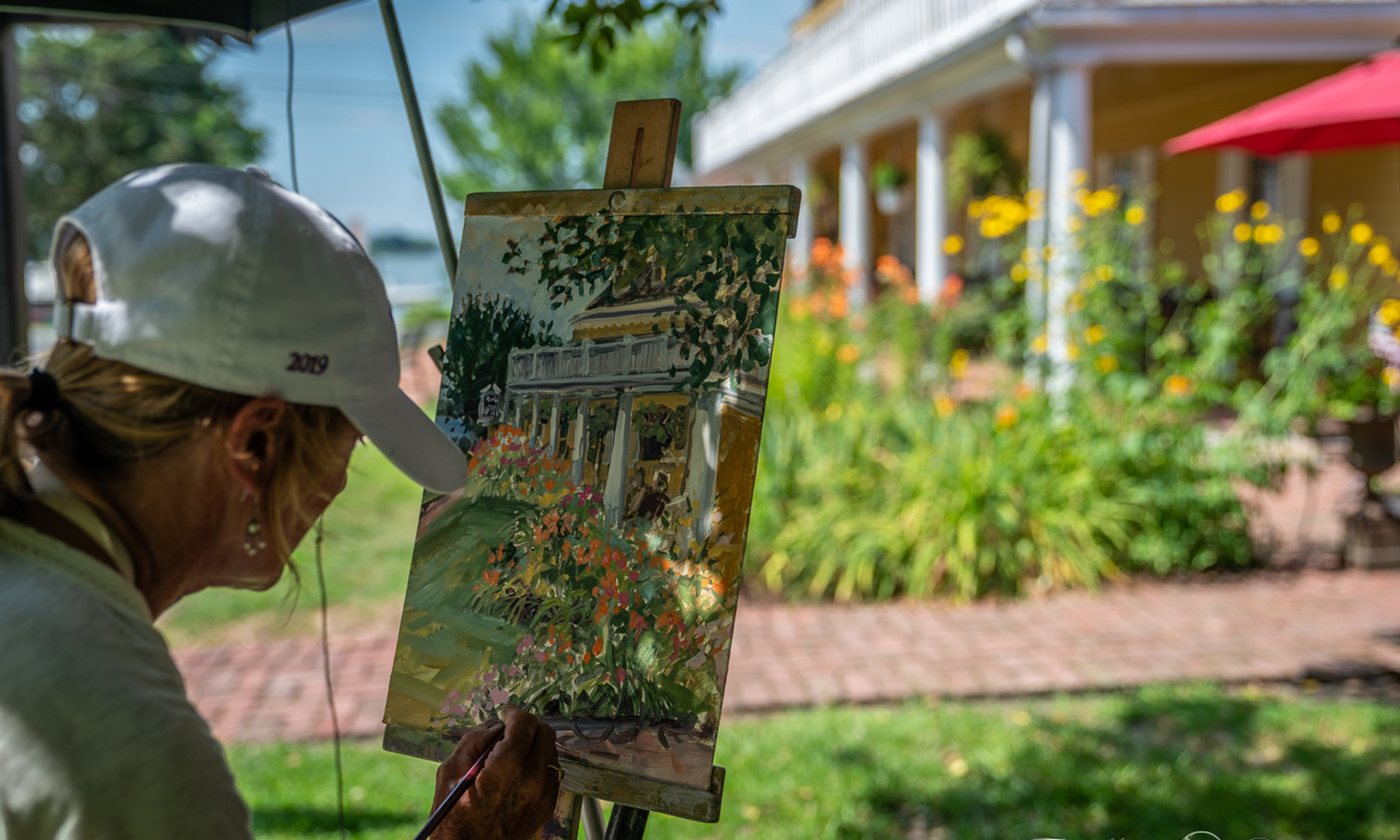 Visitors can purchase their original artwork while also attending local workshops, demos, exhibits, and lectures. For budding artists who wish to participate, $10 will buy you entry to the all-ages "quick draw" competition on July 17, where 200 artists will paint for two hours downtown. The Nocturne Paint Out provides all of the fun of painting outdoors with none of the pressure, and is open to anyone and everyone who loves to paint. It will be held along the Tidewater Inn from 8:30-10:30 p.m. on July 14.
Click here for a calendar of events. Registration is now open for the Quick Draw competition through July 17. (Keep an eye on the Plein Air Facebook page for updates.)
Pow-wow at the Howard County Fair, West Friendship
July 17-18
A festival celebrating Native American culture and heritage will be held at the Howard County Fairgrounds in West Friendship for its 28th year. It will feature dancing, singing, craft demos, storytelling, and food from Native Americans.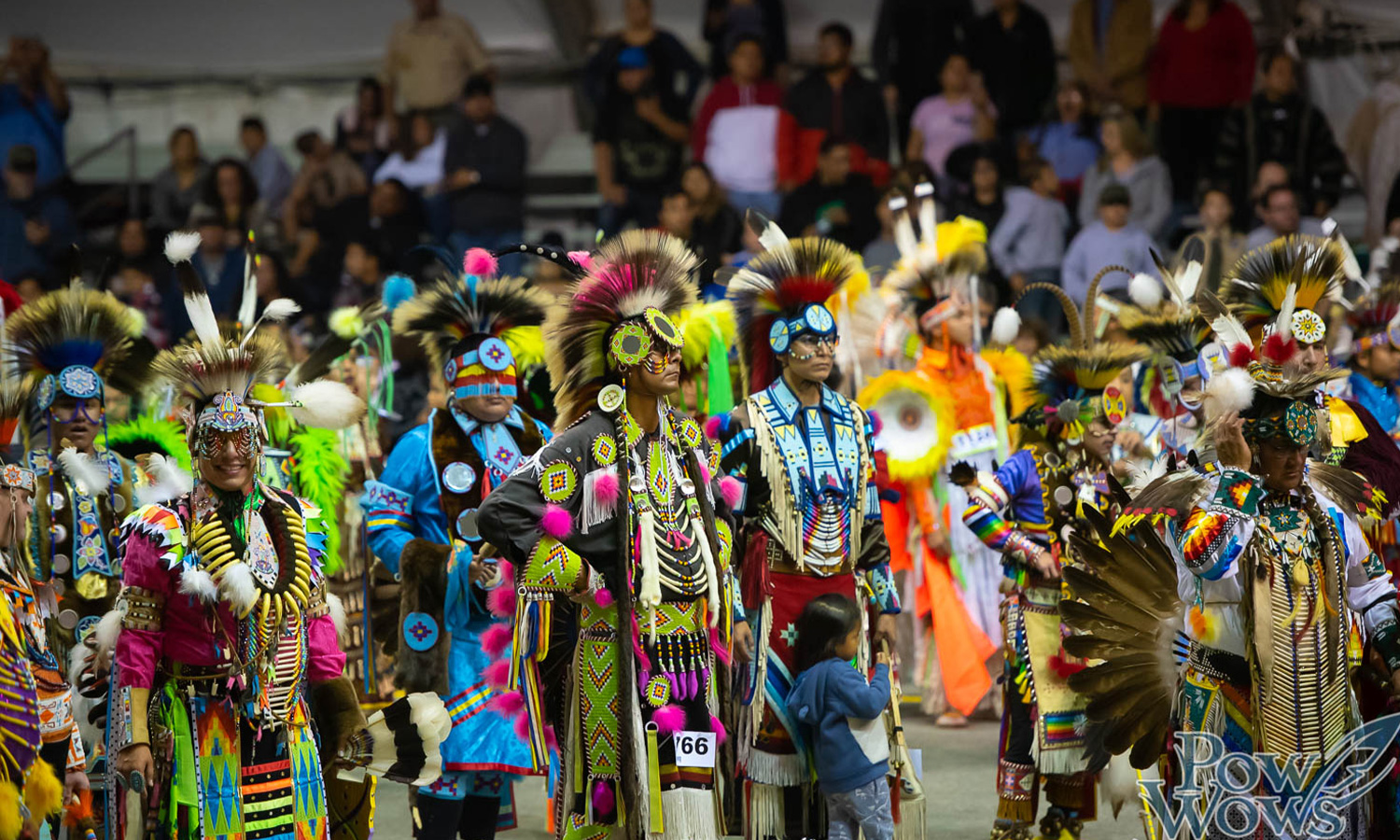 Reserve your spot in hands-on classes (for an additional cost) where you can learn how to make your own beadwork, moccasins, dreamcatchers, and other traditional crafts to take home with you. Tickets are $9 for ages 13 and up and $6 for ages 3-12.
Click here for more information on class costs and schedules.
The Chesapeake Bay Balloon Festival, Cordova
July 30- Aug 1
The main attraction at this event is, of course, the hot air balloons!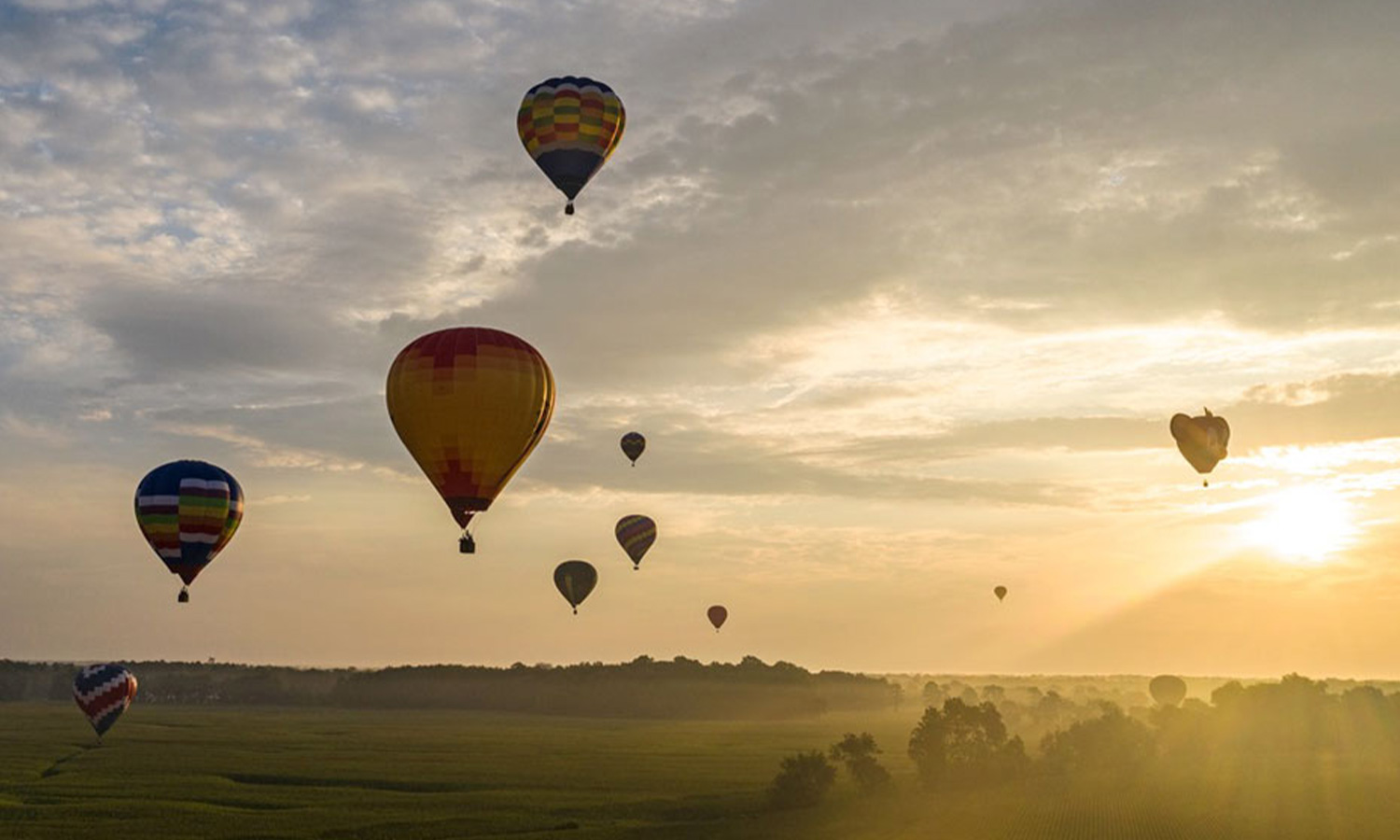 Guests can schedule a private balloon ride over Talbot County for $250 (booking is currently closed, but availability might be added July 5) or wait for the first-come-first-serve tethered rides and free group morning flights. The family-friendly festival at Triple Creek Winery will also have food, music, games, a mechanical bull, and children's activities throughout the weekend. 
Tickets are $22 per day for Friday and Sunday and $27 for Saturday. Admission for children is free. All rides are weather-dependent.
Click here for a full schedule.
Maryland's Oldest Operating Ghost Tour, Frederick
Weekends through July 31
Frederick's claim to fame is "Maryland's most haunted city," so those already looking forward to Halloween can get their fix of paranormal stories and the town's "nearly 300 years of war, executions and revenge" in this 90-minute ghost tour meeting at Brewer's Alley Restaurant and Brewery on Friday and Saturday nights at 8:30 p.m. through July 31 (the tour continues in August with modified times.)
Tickets are $8 for children and $14 for adults. Reservations are required.
Click here to book "Maryland's Oldest Operating Ghost Tour."
KarmaFest UNITY, Havre de Grace
July 31- Aug 1
Yogis, healers, and anyone wishing to get more in touch with the natural world can head to Steppingstone Museum at Susquehanna State Park in Havre de Grace for a weekend of goat yoga, belly dancing, crystal healing, music, and foraging — to name just a few activities. There will also be special workshops and a kid's korner. The popular event is returning for its 15th year. Come for each day or camp overnight in between sessions at Susquehanna State Park. 
Tickets must be purchased online, and are $22 for Saturday, $20 for Sunday, or $42 for the whole weekend.
Click here for a full schedule.
White Marlin Open, Ocean City
Aug 2-6
This Ocean City tradition always takes place on the first full week of August, and holds the title of "world's largest billfishing tournament." Even in 2020, the event drew 433 boats for its deep sea fishing competition, which paid out $6.8 million — the most tournament money ever awarded in fishing.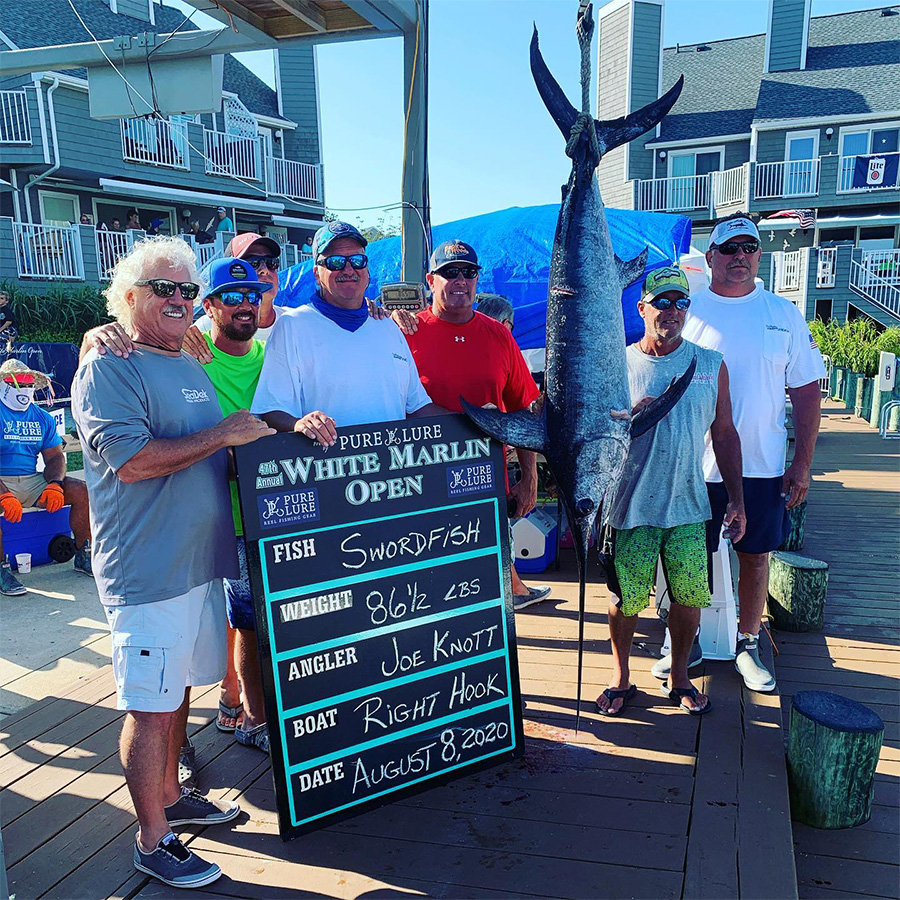 Visitors to OC can get in on the action during the revered competition week as cheering squads to see the boats off at dawn and revel in the excitement as contestants weigh their catches each day. 
Spectators are free to come and go. To compete, participants must either register a boat or register as an angler on a registered boat. Click here for registration info.
Baltimore AFRAM
Aug 21-22
A tradition celebrating 44 years in 2021, the festival focusing on African American music, life, and culture normally draws more than 100,000 people to Druid Hill Park in Baltimore.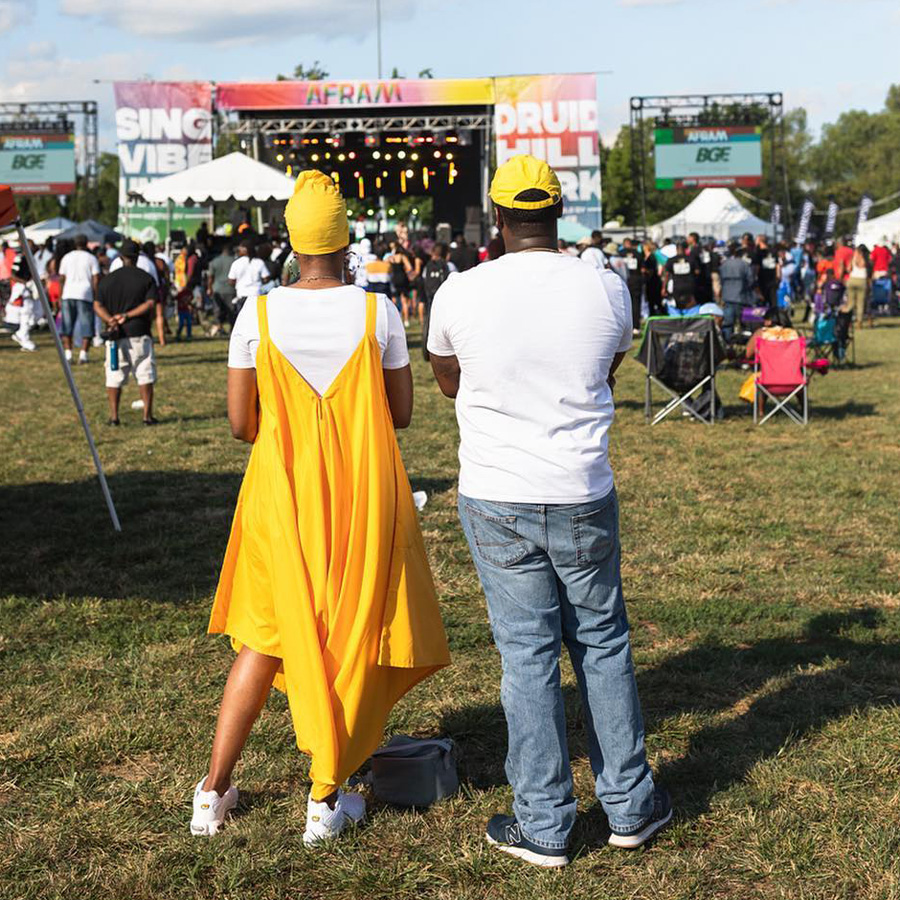 It's one of the largest African American cultural arts festivals on the East coast. The event typically hosts some big names like Patti LaBelle and Rick Ross — and is totally free. To avoid unsafe crowd sizes, a modified version will be held, with some in-person events beginning as early as Aug. 15 and the main event taking place virtually over two days. Druid Hill Park will still act as a hub for the festival.
More information will soon be released about entertainment and schedules. This year's lineup includes virtual performances by Mooski, Wale, Busta Rhymes, and Chaka Khan. Applications for vendors, community talent, and native volunteers go live online on June 25.
Follow the Baltimore AFRAM Facebook page to stay updated.
Maryland State Fair, Timonium
Aug. 26- Sept. 6
Beginning the last week of August, the state fair is returning to the Timonium Fairgrounds. The classic fair experience includes rides, games, furry friends, and all the tasty fried goodness you can eat.
An entertainment schedule has not yet been released for the 2021 dates, but click here for a preliminary schedule for judged events.
---
Lead Photo: St. Mary's County Museum Division
A Baltimore-bred journalist who takes great pride in her Old Bay, Natty Boh and that one football team, Lindsay C. VanAsdalan has always loved experiencing life through food, music and culture. And road trips have been a big part of that — so much so she made an entire magazine devoted to road trips for her senior project in college. When not writing, you can find her out at a concert (in safer times), trying the best new burger in town or snuggling cats.