Meet the MRT Team: If Kelsey Gets a Tattoo, It Will Be From This Maryland Studio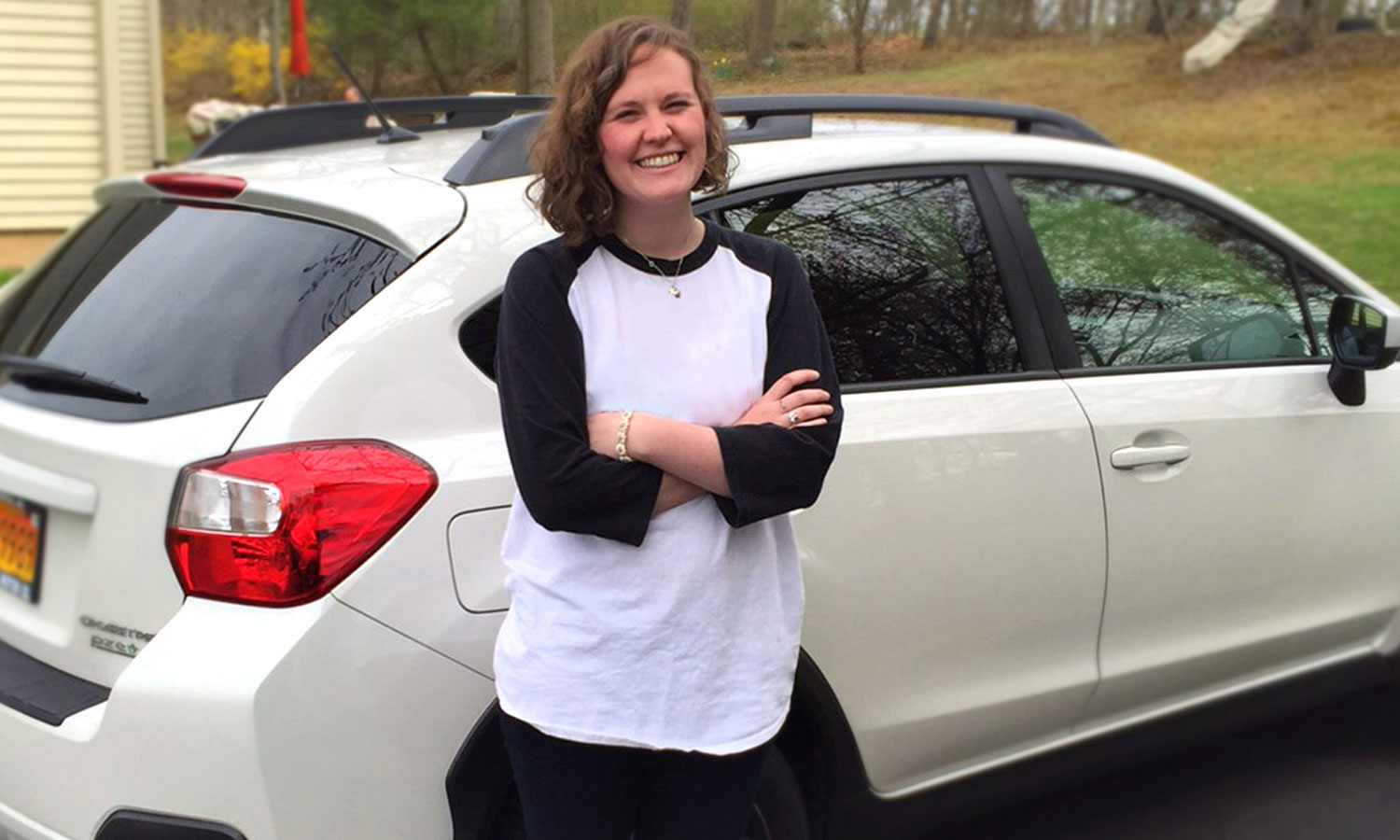 We're pulling back the curtain to introduce you to the team behind Maryland Road Trips! Meet our designer, Kelsey McManimon.
I grew up outside of Philadelphia and studied graphic design and philosophy at Susquehanna University. I moved to Frederick after college to work for Emily Dorr, the owner of Postern, Postern Publishing, and Maryland Road Trips. It was rewarding to be part of the process of launching MRT. I'm part of the publication's ideal audience: I'm from out of state, and I haven't done a ton of exploring in Maryland outside of where I live. (What can I say? Frederick has so much to offer!)
I do love to drive, though!
Tell us what you love about driving.
I can turn my music up as loud as I want! I want to feel the bass in my bones. Listening to music helps me stay energized. I'm always happy to be in the car with my fiancée, but there's something about driving solo that's really fun.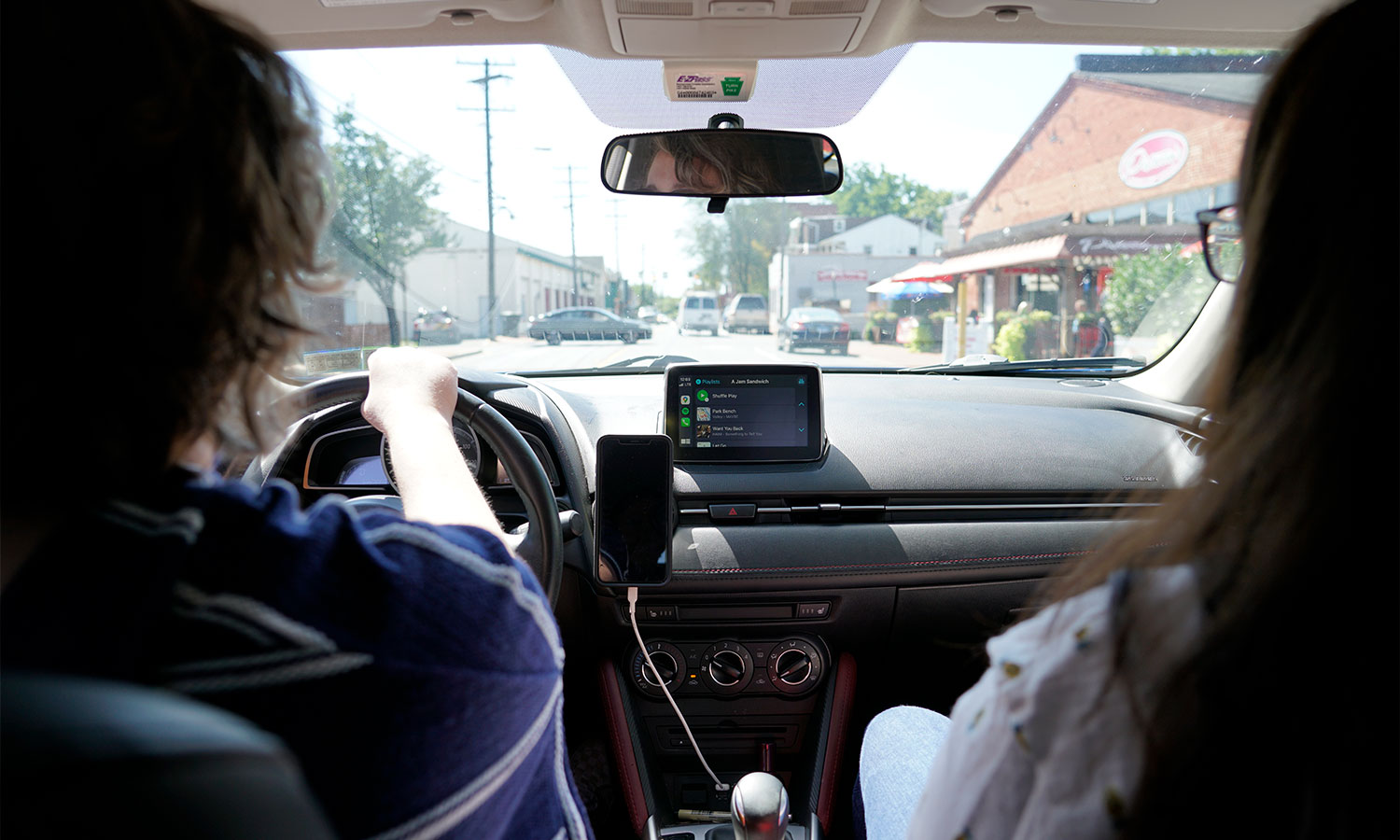 What music do you blast in the car?
I'm currently obsessed with "I'll Call You Mine" by Girl in Red. That's a banger. Also anything by Willow Smith. I actually made a playlist for Maryland Road Trips a few months ago—you'll find a lot of my favorite jams on there.
I'm more into music than podcasts, but I get a kick out of Gilmore Guys and The Drama Queens. Any fans of teen dramas from the early aughts out there? You all are my people!
Have you had any road trip mishaps?
Ugh, yes. I drove with a nail in my tire that eventually made it go flat. I was driving to Pittsburgh in the middle of the night on Thanksgiving weekend. I didn't think I would make it to my destination, but I somehow did. I really hope that never happens again!
Do you snack and drive?
Is there any other way to drive? The app sampler from Sheetz is where it's at. I order popcorn chicken with honey mustard, tater tots, and onion rings. Everything is easy to grab while you're driving, and it's cheap!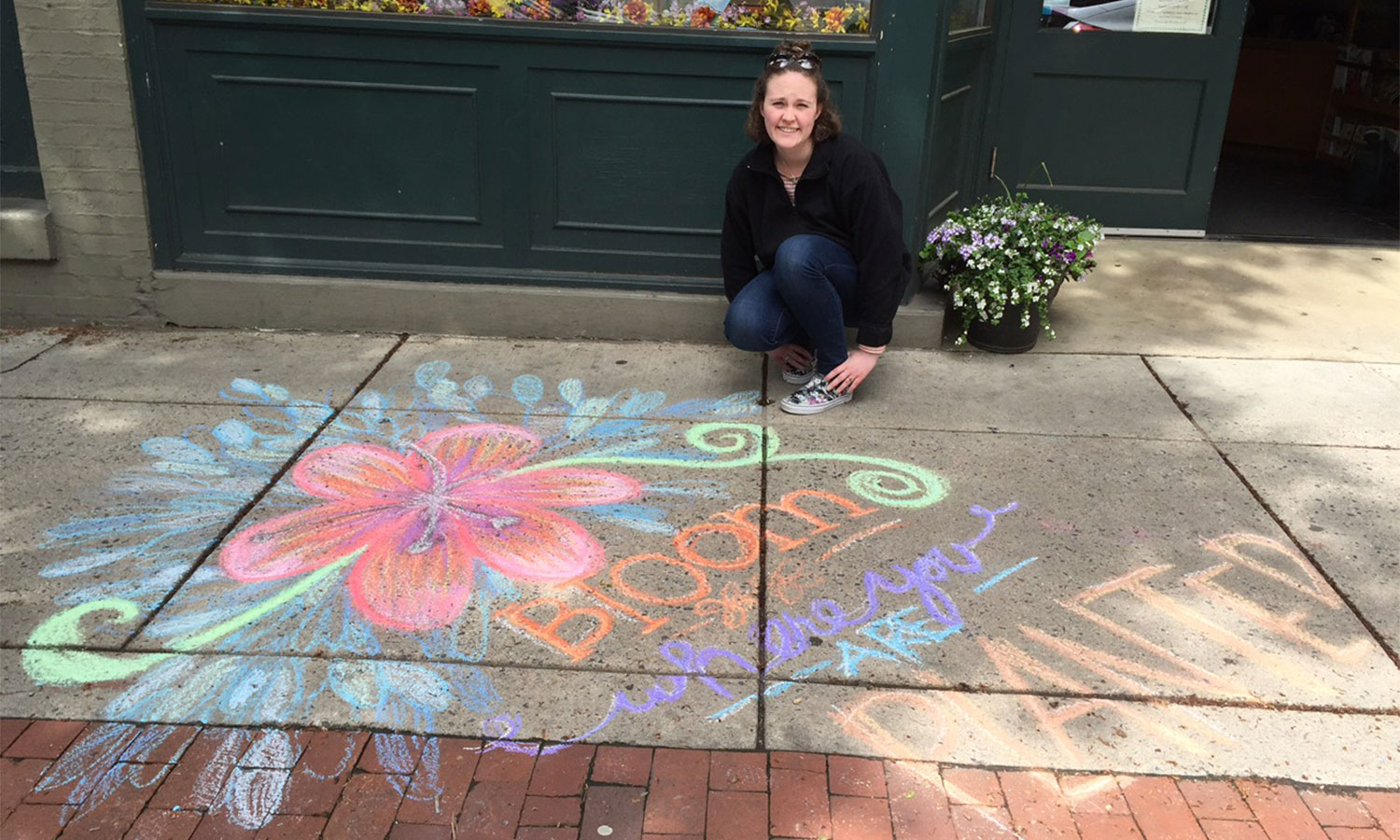 What does travel mean to you?
For me, travel means going outside of your comfort zone and being open to new experiences. I've been cautious about going places over the past two years. I'm pretty content to stay home and craft or practice longboarding with my fiancée (we thought it would be fun to learn a new skill during the pandemic). I want to go on the barn quilt trail in Carroll County—I like that I can do that from the car!
What area of Maryland do you tend to visit the most?
My fiancée is from Baltimore, so I've spent a lot of time on the stretch of 1-70 between Frederick and Baltimore. A few favorite memories: going to a concert at Baltimore Soundstage, walking through the Visionary Art Museum, and having drinks and dinner outside at Sandlot. I felt like I was on a tropical island! 
Fun fact: If I ever get a tattoo, it will be from Fruit Camp in Baltimore. Should this be my next road trip destination?
Do you have any recommendations for people visiting Frederick?
Frederick has a great arts scene. I love seeing what's new at The Delaplaine Arts Center and DISTRICT Arts. My very favorite art installation is Sailing on the Winter Solstice. I look forward to it every year. First Saturdays are also a great time to visit. I've participated in the chalk art drawing during Mayfest for the past six years!
Magpie Market is my go-to place to stock up on craft supplies. If you're like me and are always on the lookout for cute mugs (confession: I have over 50), check out Relish Decor and The Muse. I've also painted a few of my own at I Made This! 
---
Lead Photo: Kelsey McManimon