6 Winter Road Trip Essentials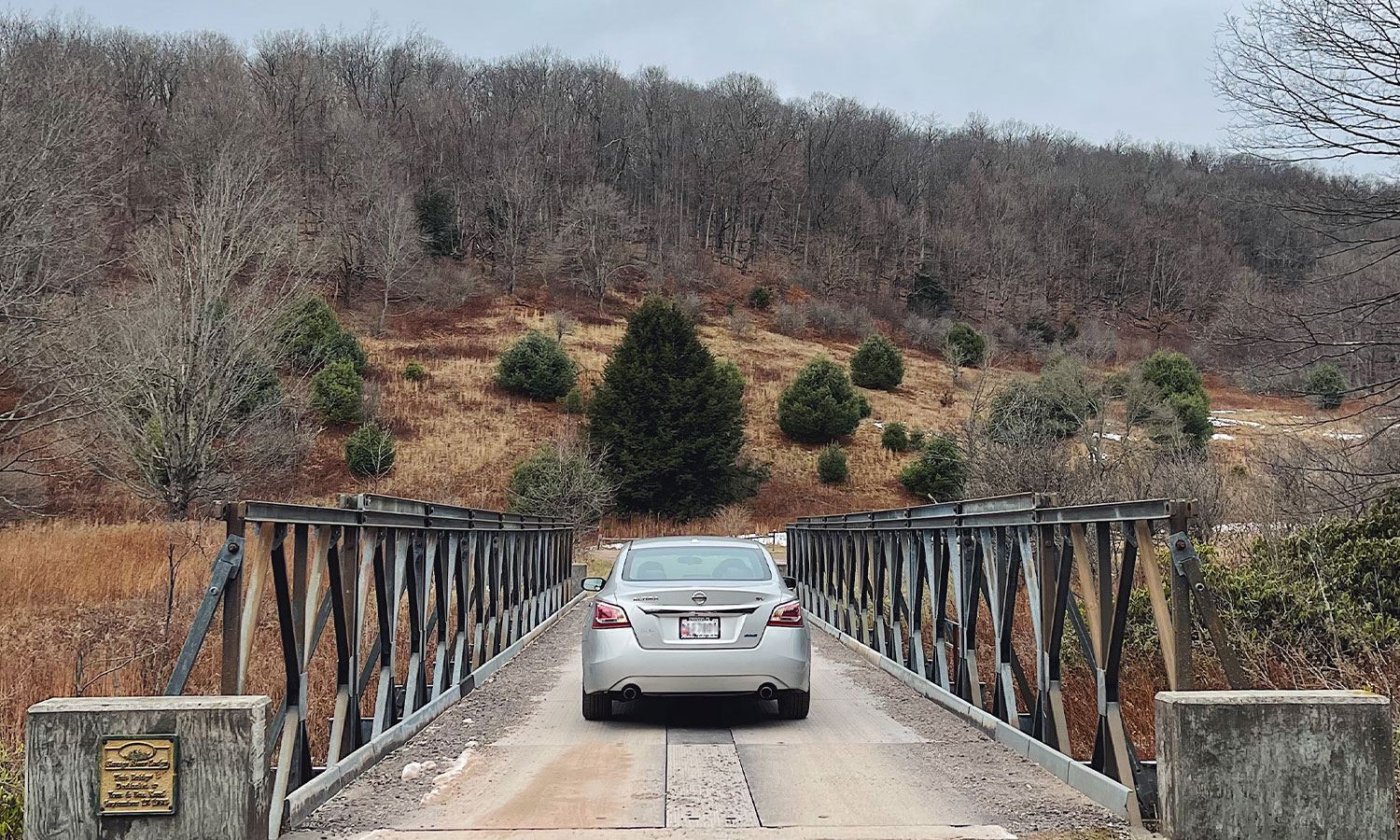 The weather outside may be frightful, but a road trip is always delightful. Stay warm, fed, and fashionable during your drive with these items, all of which  are either made in Maryland or can be picked up in-store in Maryland boutiques or their respective websites.
Something to sip on
Hot drinks are a necessity for chilly weather and long (or short!) drives. This adorable travel mug is perfect for your on-the-go lifestyle and will keep your hot drinks warm. Pick up this mug at Mount Airy Commons, located on Main Street in historic Mount Airy, or shop their website. Grab some gifts while you're at it!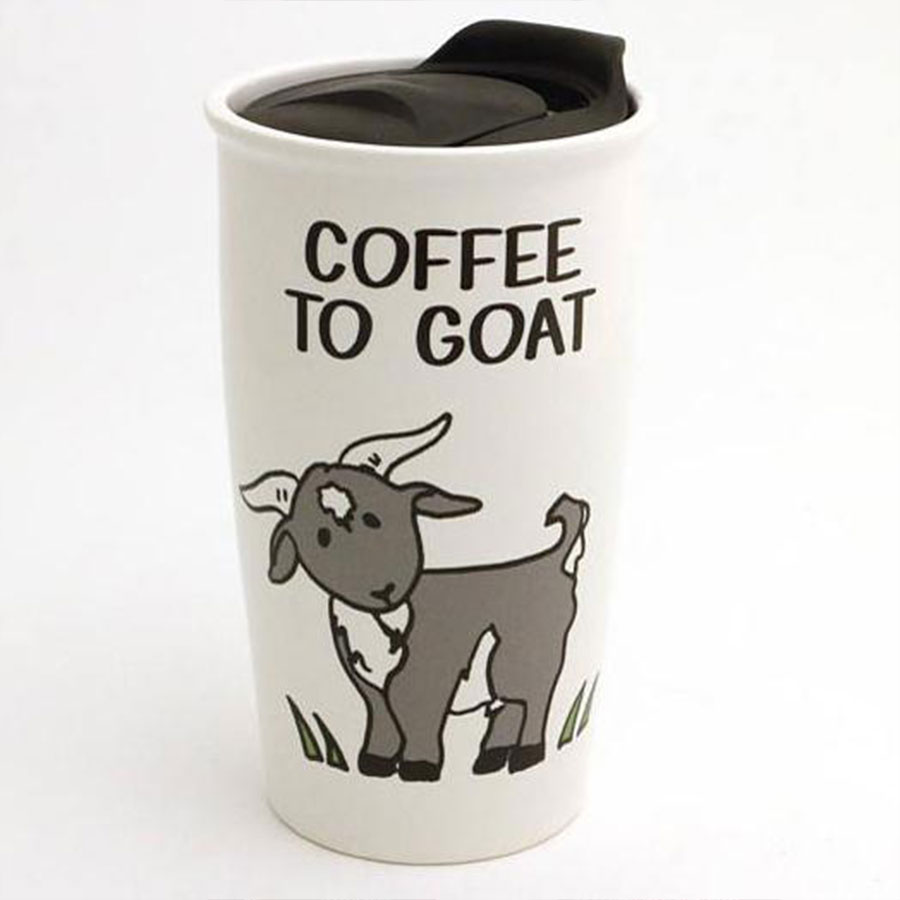 Mount Airy Commons sells products from local women and family-owned businesses and artists. Designers Lorrie and Kip Veasey, a husband and wife team, create handmade ceramic gifts (like the one shown above) in their New Jersey studio. 
Something to snack on
Looking for a yummy but healthy snack for on-the-go? Snacklins has you covered! The Rockville-based snack brand rose to national fame on the reality show "Shark Tank," where entrepreneur Mark Cuban invested $250,000 in the company. Snacklins is a vegan, gluten-free, paleo, and non-GMO pork-rind puffed chip made from simple ingredients including onions, mushrooms, and yuca.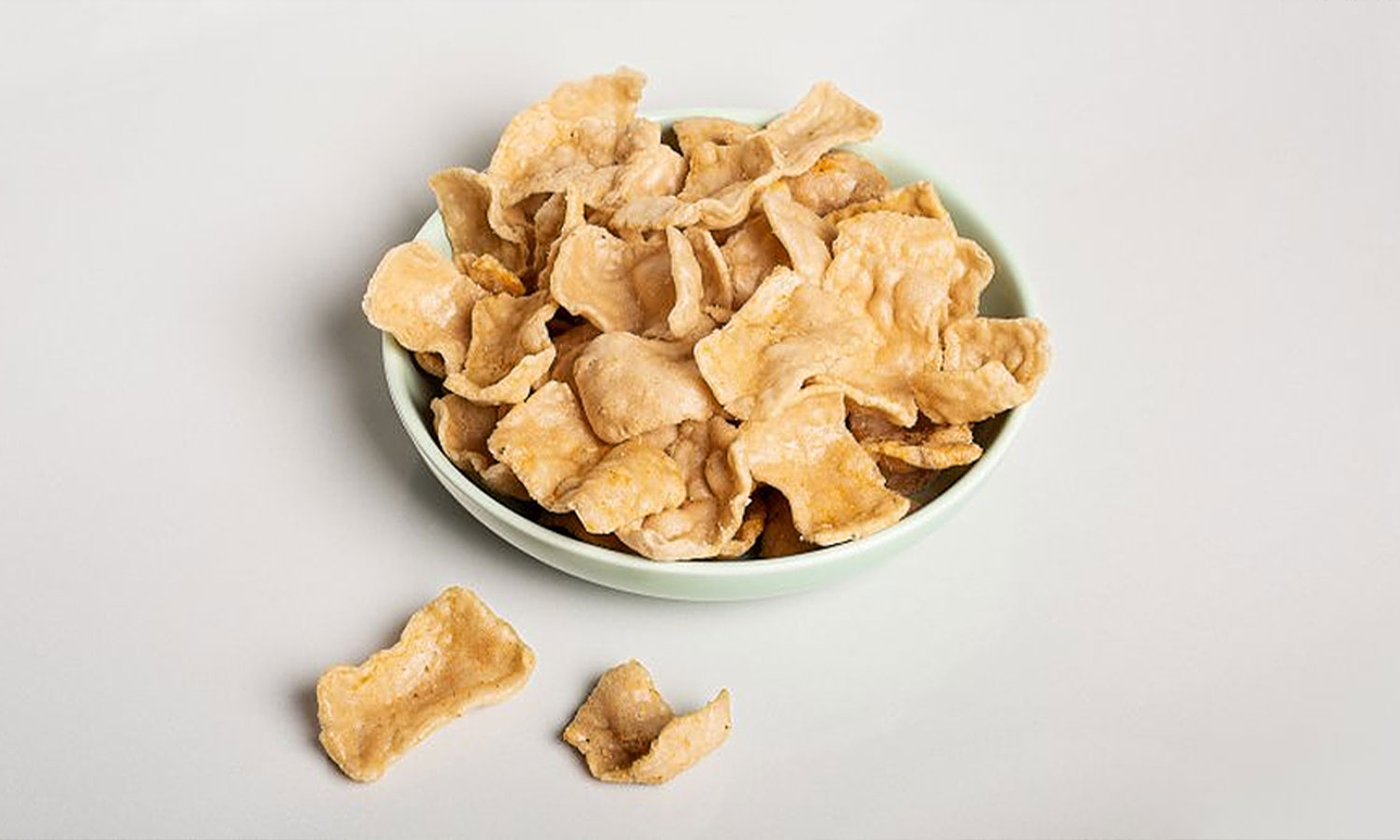 Flavors include Barbeque, Nacho, Teriyaki, and Chesapeake Bay — a homage to the brand's home state. Believe it or not, each bag is only 90 calories! Snacklins can be purchased from the brand's website and in-store at various Whole Foods, Walmart, and MOM's Organic Market along I-95 in Maryland. Check out their find-a-store locator and pick some up while you're on the road.
Something to keep warm
It comes as no surprise that blankets are essential for the colder months in Maryland. Show your state pride with this handmade blanket from The Maryland Shop, an online Etsy shop based in Severn, Maryland.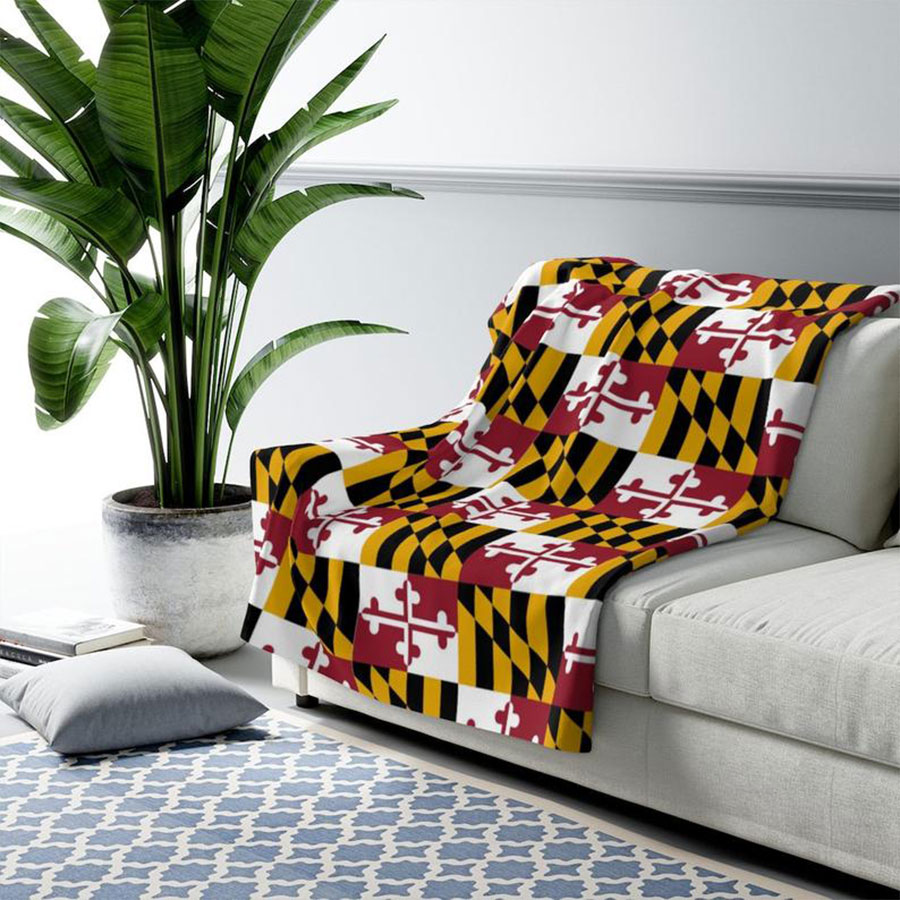 Shop owner Melissa Cassell designs Maryland-themed apparel and goods perfect for all the Maryland natives in your life (or as souvenirs of your trip).
Something to listen to
No road trip  is complete without a playlist! Don't have time to curate one for the holidays? We have you covered with our Indie Holiday playlist, complete with renditions of classic holiday hits mixed in with original songs by alternative artists.
Something practical yet fashionable
Blanket scarves are the ultimate accessory. They can make any outfit complete with minimum effort. This bestseller from Brightside is the perfect comfy-cozy scarf and is guaranteed to keep you warm on those chilly drives. It will also look great for your next photo op, whether you're taking selfies from inside the car or are pulled over to capture a pretty nature scene.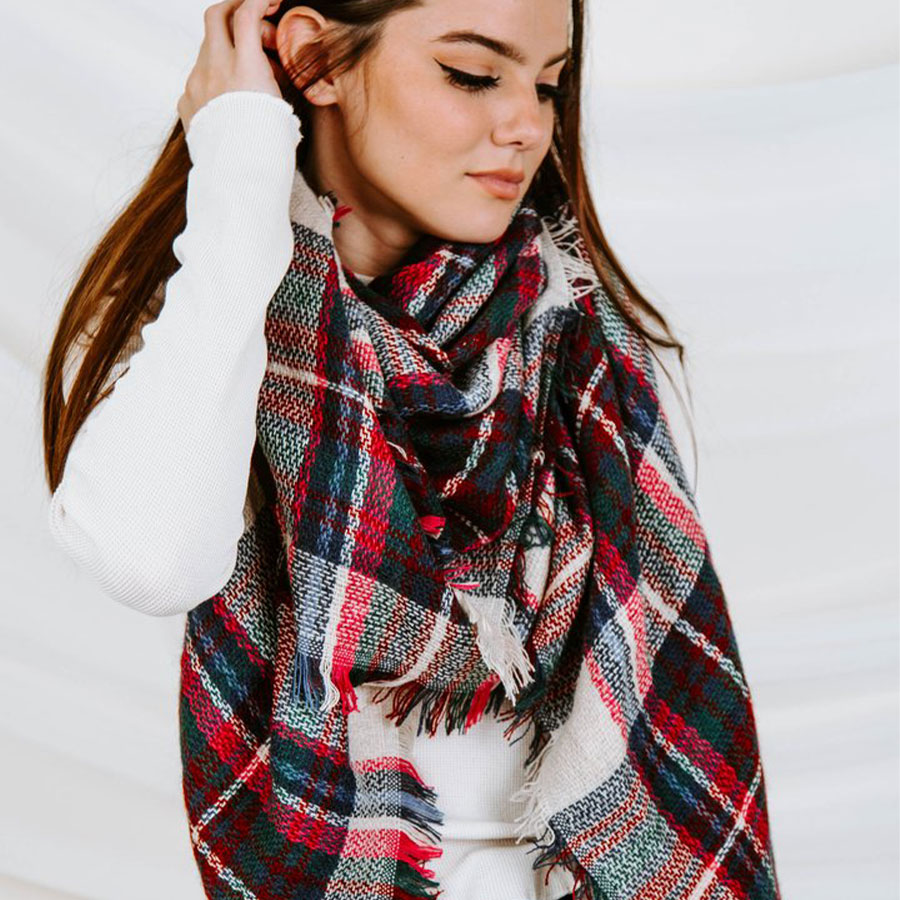 Brightside, founded in Baltimore, is a women's boutique with multiple locations in Federal Hill, Fells Point, Hampden, Annapolis, and the Shaw neighborhood in Washington D.C. If you find that you are strapped for cash this holiday season, the boutique participates in Afterpay, a service that allows you to make purchases now and pay for them in four equal payments made every 2 weeks without any interest. With over 30,000 followers on Instagram, Brightside is definitely on its way to make waves in the fashion industry. 
Something for dry skin
With frequent hand washing and cold weather comes dry and cracked hands. This lotion from Twin Oaks Farm in Bel Air, Maryland, will help keep your skin hydrated and soft. . All products are made on-site at the farm. The company's lotions do not contain excess additives and chemicals that can be found in toiletries bought at mass retailers.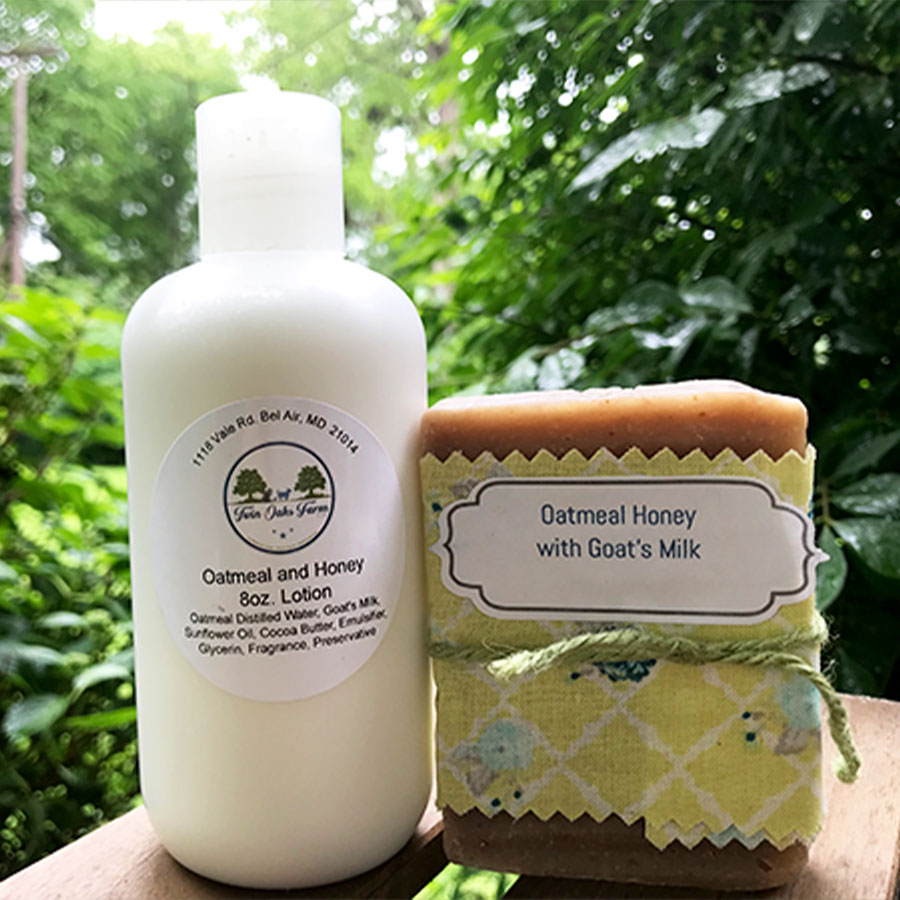 Those who struggle with eczema or sensitive skin can benefit from the Harford County brand's products, especially the Oatmeal and Honey Lotion with Goat's Milk. Oatmeal is packed with anti-inflammatory properties and antioxidants, and goat's milk has anti-aging properties.
---
Lead Photo: Chris Vandergrift
Caitlin Denny, a Maryland native, is a recent journalism and public relations graduate of the Indiana University of Pennslyvania. Her interests include live music, the beach, writing, and checking out the brewery and winery scene of central Maryland.