Celebrate All Things Fall at These Family-Friendly Farms in Maryland

Fall is officially here, and you know what that means: it's time to visit a farm (or two, or five)! Spending time at a local farm is one of my family's favorite fall traditions. There's something magical about being outside in the crisp autumn air, hunting for the perfect pumpkin, and petting some barnyard animals.
The places on this list are all great options for families looking to spend an autumn afternoon. They're perfect for parents with young children (like myself) and are filled with kid-friendly activities like hayrides, yummy snacks and fall treats, and of course—pumpkins!
Here are some of my family's favorite farms to visit in Howard County and Frederick County. Bonus: all of these farms are within only 60 miles from D.C. and Baltimore.
Clark's Elioak Farm—Ellicott City
Clark's Elioak Farm is filled with fun activities for the whole family. It's got a petting zoo, train rides, hayrides, pony rides, and various slides and play places for the kiddos. It's also got a pumpkin patch filled with kid-sized pumpkins perfect for younger children. Your family can easily spend a few hours exploring this beautiful farm. It's large and spacious with plenty of room to spread out and enjoy the land.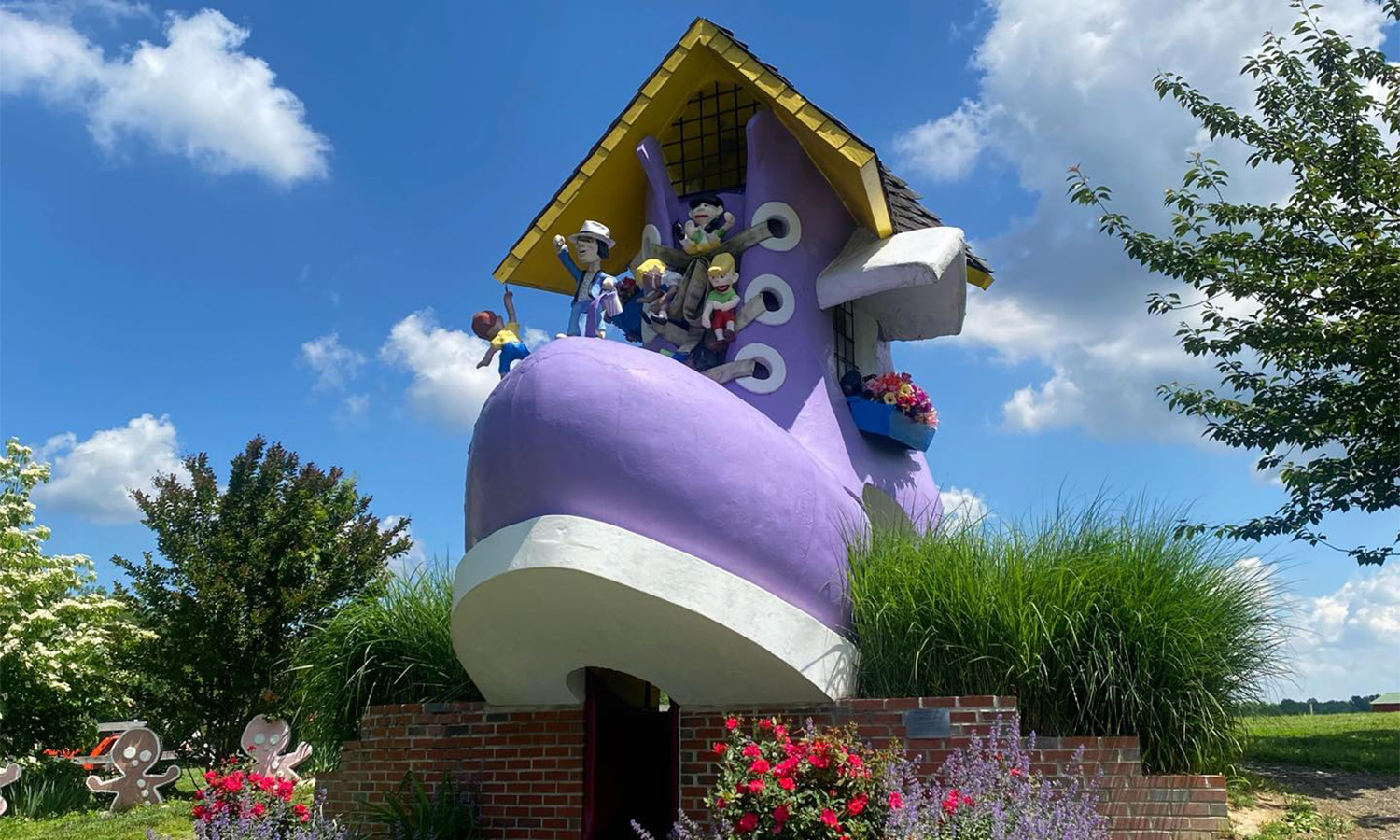 But Clark Elioak's isn't your typical farm. It's also home to many of the original structures from The Enchanted Forest Storybook Park, one of the first theme parks to open on the East Coast in the 1950s. It's filled with nostalgic nursery rhyme characters like Humpty Dumpty, the Old Woman's Shoe, The Three Little Bears, and  Mother Goose. Fall fun AND nursery rhyme characters?! It's an unbeatable combination. 
For hours and admission information, click here.
Larriland Farm—Woodbine
Larriland Farm: is a family-owned, pick-your-own farm that's been open to the public since 1973! The farm offers pick-your-own produce throughout the spring and summer months, but the fall is when Larriland truly shines. You'll find a large pumpkin patch perfect for finding the jack-o-lantern of your dreams, a straw maze, a "boo barn" that's fun for younger kids, and a hayride featuring familiar fictional characters!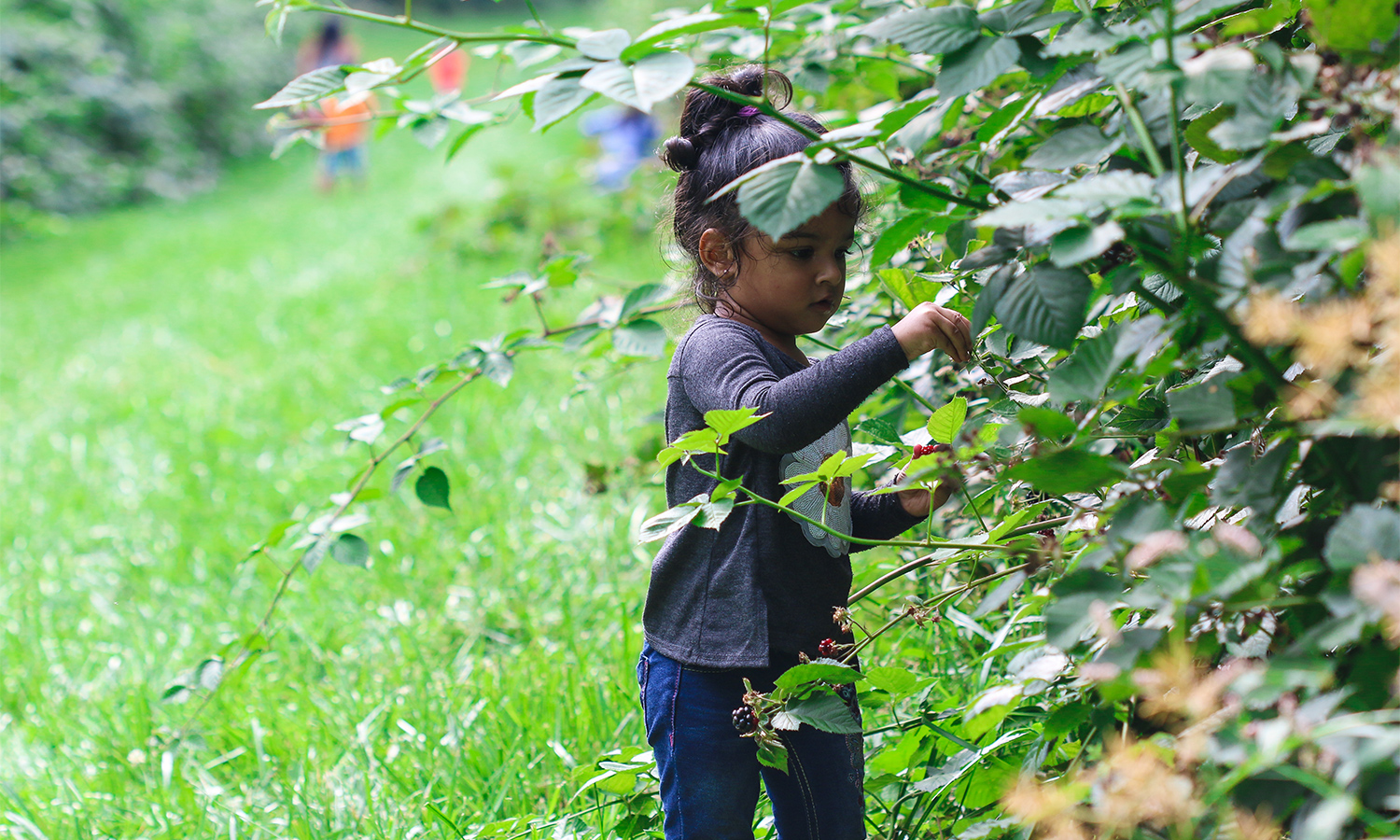 What really sets Larriland apart is its large apple orchard where you can come and pick-your-own apples to take home. This is one of my family's favorite fall traditions! Nothing says fall like homemade apple pie! Don't miss the apple fritters sold on fall weekends.
For hours and admission information, click here.
Gaver Farm—Mt. Airy
When it comes to fall family fun, it doesn't get much better than Gaver Farm. The farm includes pick-your-own-pumpkins, apples, and sunflowers, as well as a huge barn filled with produce and yummy fall treats like apple cider donuts and apple cider slushies.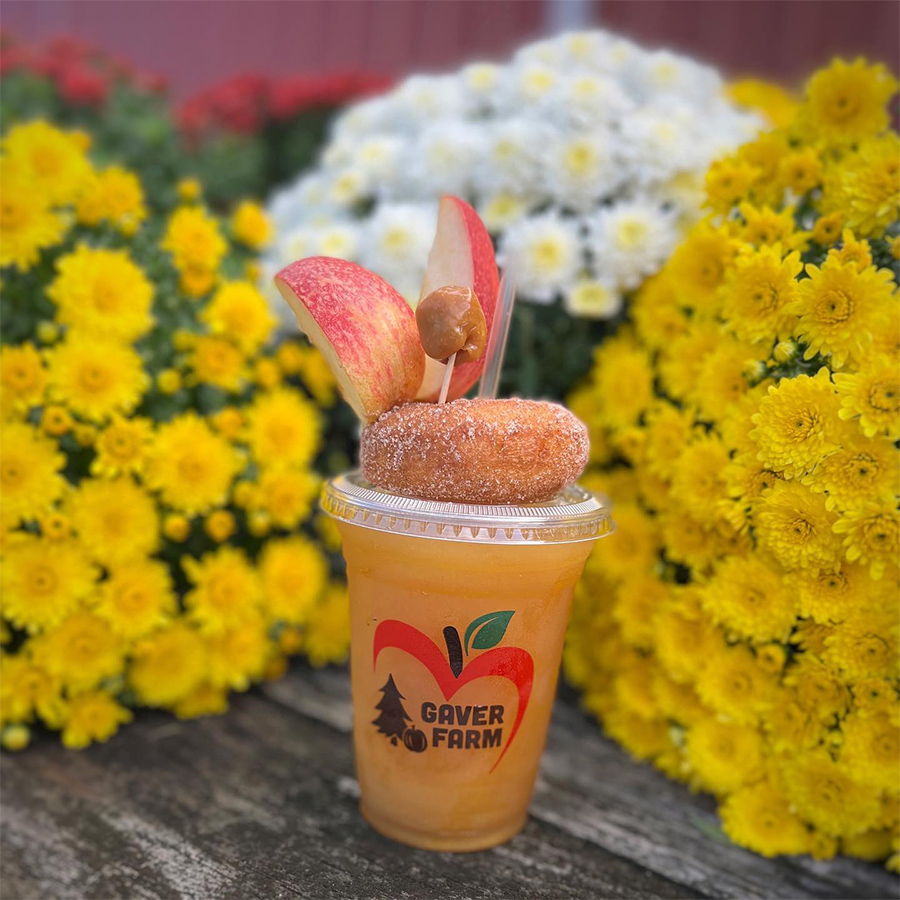 The real fun happens at The Farm Fall Fest, which includes more than 65 attractions, including a petting zoo, a corn maze, and pedal carts. There are also tons of playgrounds, giant slides, and a giant jumping pillow.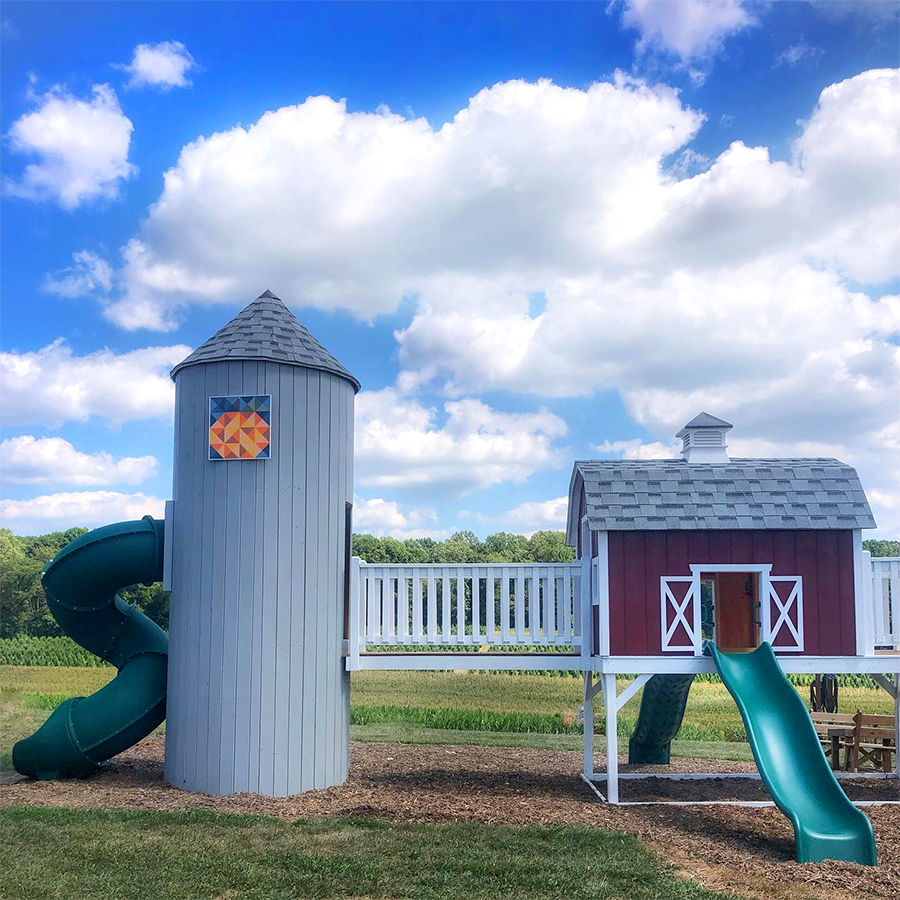 Gaver's Farm Fall Fest is hands down my kids' favorite place to visit every fall. And though it is a popular destination, the farm is huge and offers plenty of room for visitors to spread out and enjoy the attractions safely.
For hours and admission information, click here.
Triadelphia Lake View Farm—Glenelg
While Triadelphia Lake View Farm (TLV) is known for having wonderful Christmas trees, it also offers awesome fall activities perfect for the whole family. Complete with a hayride, farm animals, and a pumpkin patch, TLV is a great place to spend an autumn afternoon.
If you love corn mazes, put TLV on your places to visit this fall. The maze is the perfect size for exploring as a family.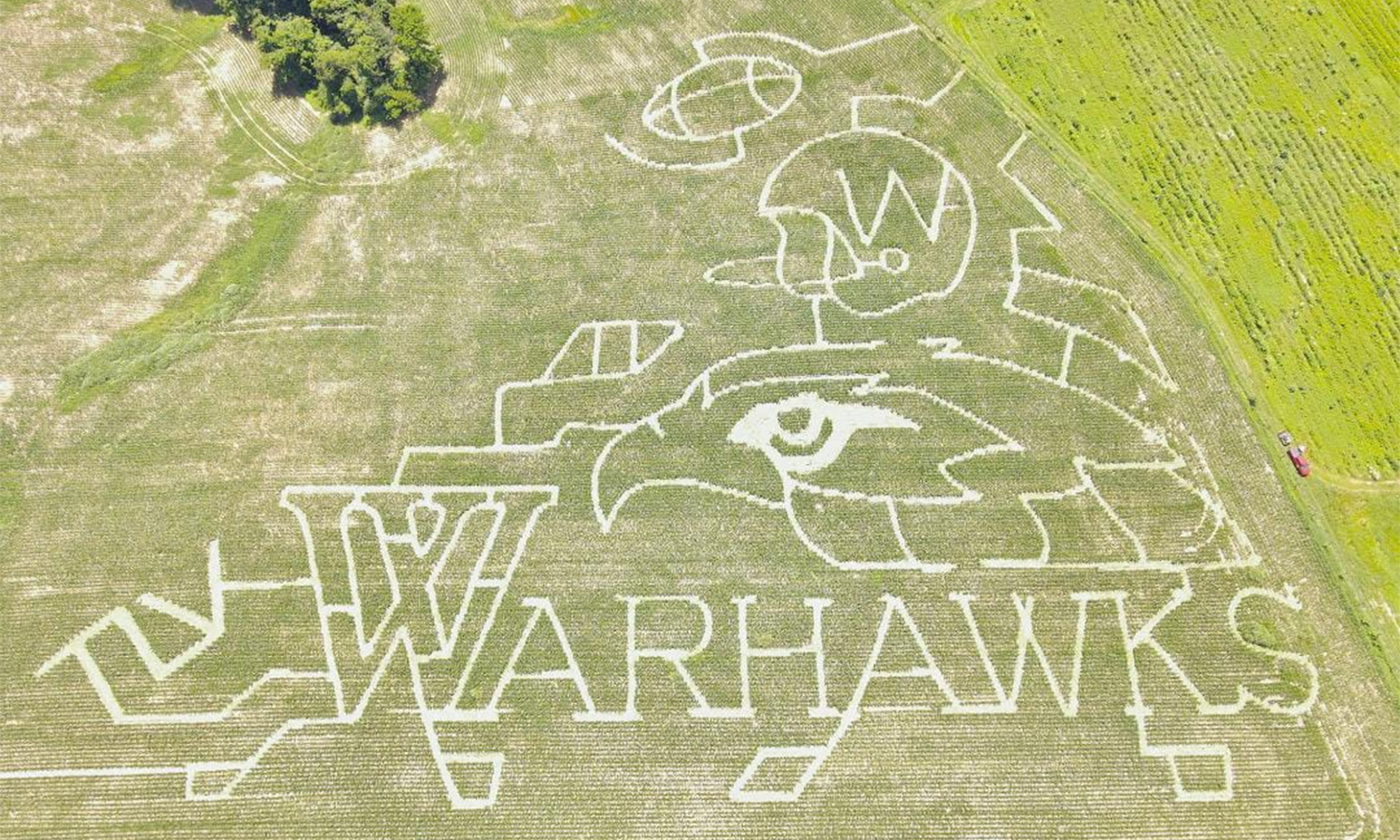 TLV also has different themed days throughout the month, like Teddy Bear Day, where kids can bring their favorite stuffed bears along for a hayride. 
For hours and admission information, click here.
Green Meadows Petting Farm—Ijamsville
Green Meadows Petting Farm is another location perfect for fall family fun. It's filled with play structures and play areas and is home to plenty of animals. It also features my personal favorite event of the fall: pig races! Make sure to visit the small pumpkin patch on your way out. A free pumpkin is included in the price of admission.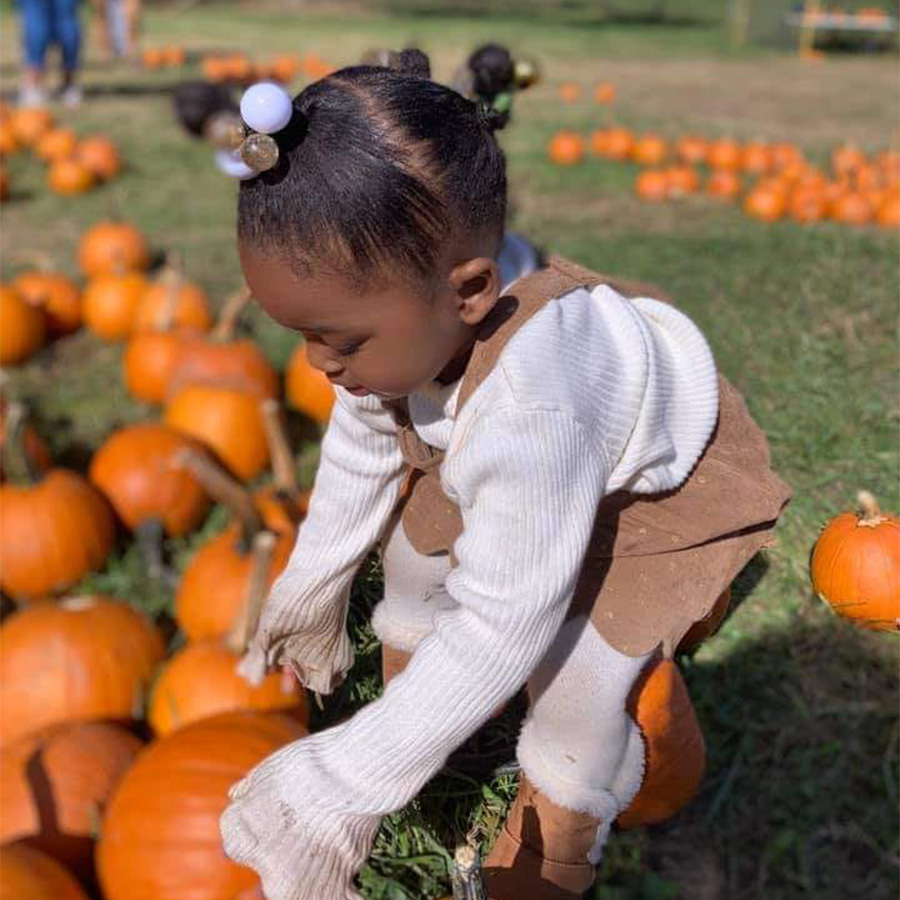 Green Meadows also has a few evening events called "Trail of Jack-o-Lanterns" which features trick-or-treating, night-time hayrides, s'mores, and of course, a trail of jack-o-lanterns. Kids can come dressed in their costumes and ready for a night of fun! My kids look forward to this event all year long! 
For hours and admission information, click here.
---
Lead Photo: Kids enjoying the "Trail of Jack-o-Lanterns" at Green Meadows Petting Farm. Photo Credit: Green Meadows Petting Farm
Jillian wants to live in a world where the coffee is bottomless and the sweatpants are mandatory. As a freelance writer with a heart for children's programming, she spends her days developing creative content for kids and families. When she's not writing, Jillian loves spending time with her family and cheering on the Baltimore Ravens.