Celebrate Midnight Madness in These 3 Downtowns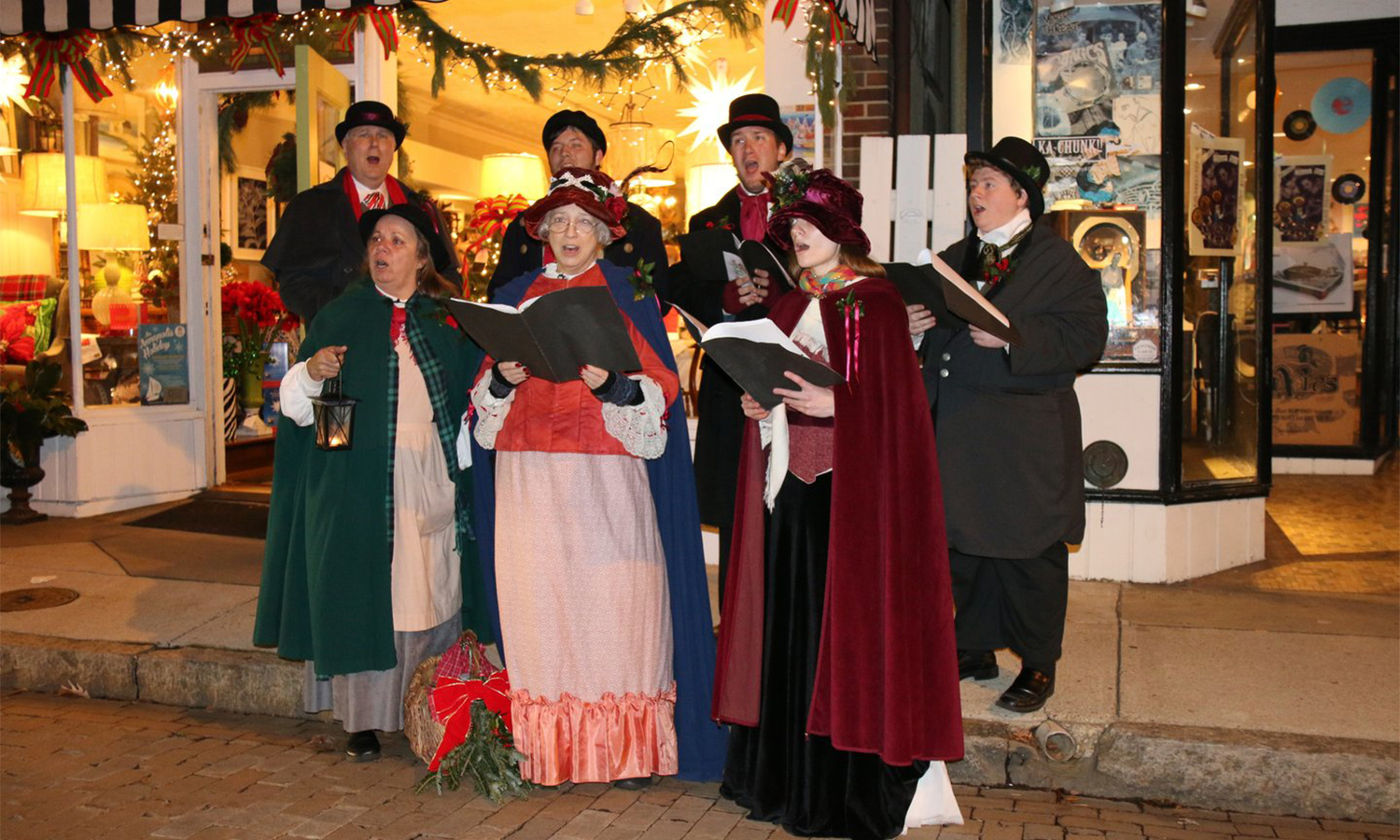 Each year I'm inspired to wear my holiday attire and corral my friends for an evening out at Midnight Madness. It's become an annual tradition for our group of friends to eat dinner, enjoy seasonal libations, and then shop until we drop. If you're someone who likes to be a part of the hustle and bustle of the holidays and enjoys being alongside other holiday enthusiasts, you won't want to miss a chance to attend Midnight Madness in any of these spectacular Maryland destinations. 
If you've never been, allow me to explain. The basics are this: it's a chance to enjoy the city in a night of old-fashioned reverie, whereby the shops and restaurants stay open until Midnight and the town comes alive in a sort of Dickensian way, with events, music, and special touches tossed in to make the evening one to remember. 
Three locations offer Midnight Madness in Maryland—and they do it right. As well, I've been to all three of them and can verify each one's ability to put you in a holiday frame of mind.
Ellicott City
As a former resident of Ellicott City for 14 years, I can attest to Old Ellicott City's charming Midnight Madness. This year's 44th Midnight Madness will take place on Friday, December 2, starting at 5:30 p.m. The night kicks off with the lighting of the Christmas tree on Main Street at the B&O Museum Plaza. Carolers from Mount Hebron High School's Chamber Choir set the stage along with local dignitaries, Santa and his elf, and the Grinch. Replete with sidewalk sales, festive cocktail and food offerings, and Old Ellicott City Holiday bucks being handed out and good through December 31, you'll love how this quaint city comes together for the holidays.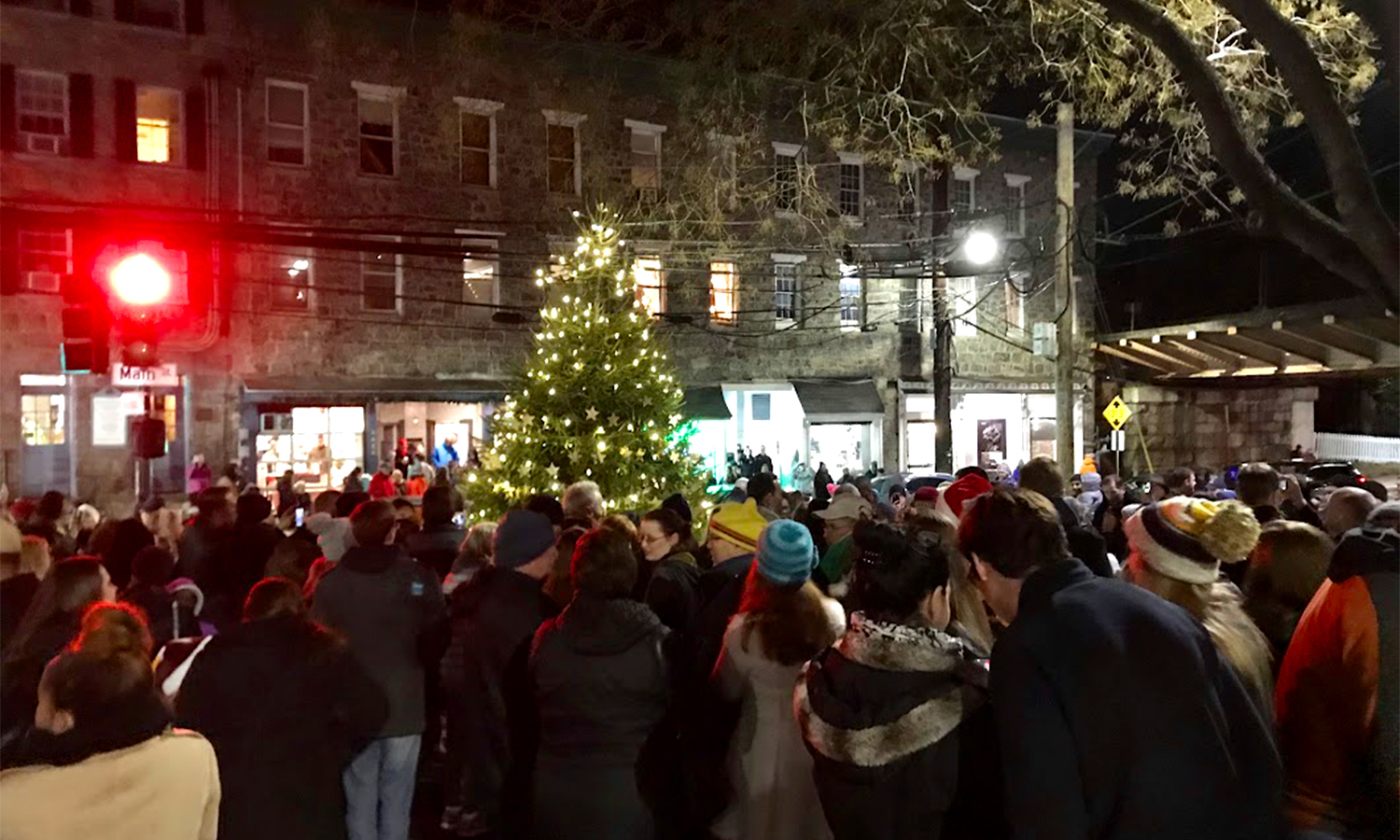 There will also be live music by Work In Progress, a local favorite band, playing from 7 p.m. to midnight at the Wine Bin, where a wine, beer, and cocktail garden filled with local artisans will be staged. There's a free shuttle running from the outer lots from 6 p.m. until midnight, and Old Ellicott City also encourages the use of Uber and Lyft to get you there.
Annapolis
The state capital of Maryland, Annapolis, hosts three Midnight Madness celebrations: December 1, 8, and 15. As a resident of Severna Park, my friends and I look forward to attending Midnight Madness each year, and the three choices of Thursdays make it easy to put something on your calendar. Carolers stroll the streets, holiday movies play on a big screen in town, friendly alpacas grace a storefront, and the City of Annapolis Christmas tree at Market Space lights up the Downtown area across from City Dock and Ego Alley.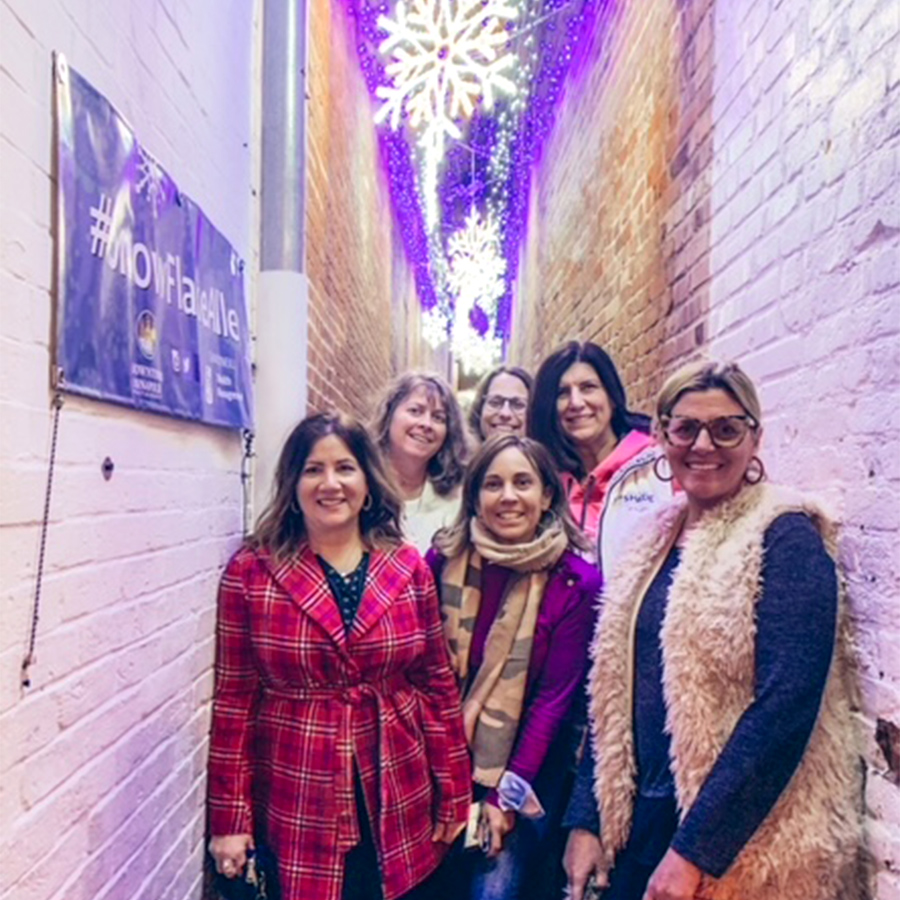 Snowflake Alley, a relatively new addition, is the perfect place to capture that special photo with your favorite people. A variety of stores feature holiday cocktails and champagne, candy canes, hot chocolate, and coupons for shopping. West Street is draped in lights, as well, and Maryland Avenue hosts all kinds of incentives for shoppers. Annapolis truly becomes a winter wonderland, and last year my friends and I were some of the last shoppers on Main Street. Be sure to get there early to snag your favorite parking spot. The City offers a free Circulator bus to help you get around Downtown.
St. Michaels
Truly, if you want to feel as if you've stepped onto the set of a Hallmark movie, make Midnight Madness in St. Michaels your destination of choice. My husband and I stayed at the Inn at Perry Cabin and attended Midnight Madness in 2019. To say it was magical is an understatement.
The feeling of a small-town Christmas was omnipresent—from the twinkling lights along Talbot Street to the decorated shop windows and shopkeepers, St. Michaels is a picturesque setting with all the holiday bells and whistles.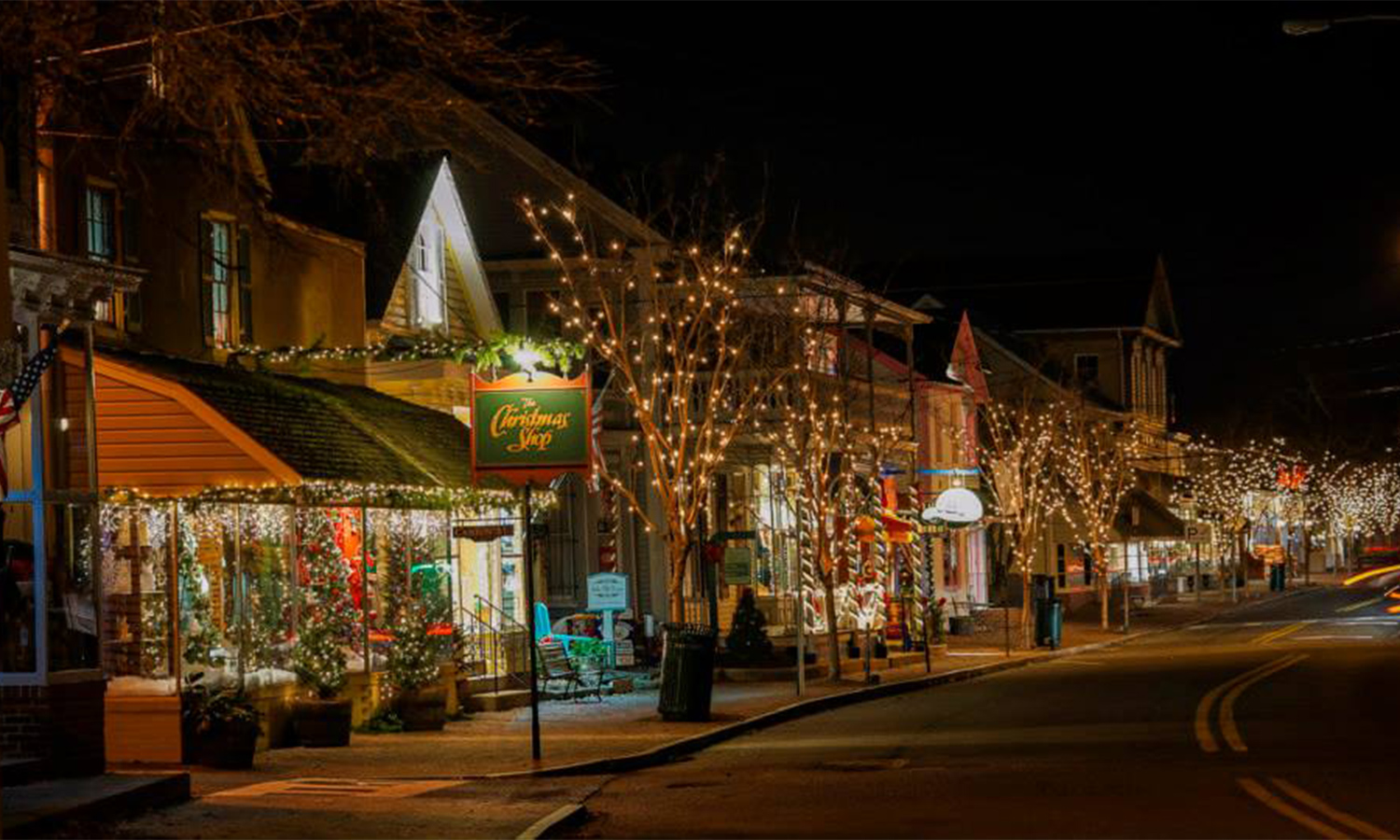 This year's Midnight Madness is set for Saturday, December 3. In addition to the shopping and restaurant specials, there will be new additions to this year's event. St. Luke's Church will host a Cookie Contest and Bake Sale and an Ugly Sweater Contest for both humans and dogs. To register for the Ugly Sweater Contest, visit the St. Luke's Fellowship Hall from 1 p.m. – 2:30 p.m. To submit cookies for the contest, bake 10-12 cookies and enter them from 1-2 p.m. at the church. As you shop throughout the day/night and make purchases, you will receive raffle tickets and a chance to win baskets that are drawn in town valued at over $15,000 at eleven o'clock.
---
Lead Photo: Carolers during Midnight Madness in Annapolis. Credit: Courtesy of Visit Annapolis & Anne Arundel County
Stephanie Verni is an Adjunct Professor of Communication at Stevenson University and the author of seven novels. She has taught a variety of communication courses, and she especially loved teaching courses in travel writing. A true Marylander, she enjoys writing about the beauty of her state and incorporating Maryland locations into her books. When she's not writing, you can find her on her boat cruising the Severn River with her family. She's on Instagram at @stephanieverniwrites