The Perfect Friends' Outing to Savage Mill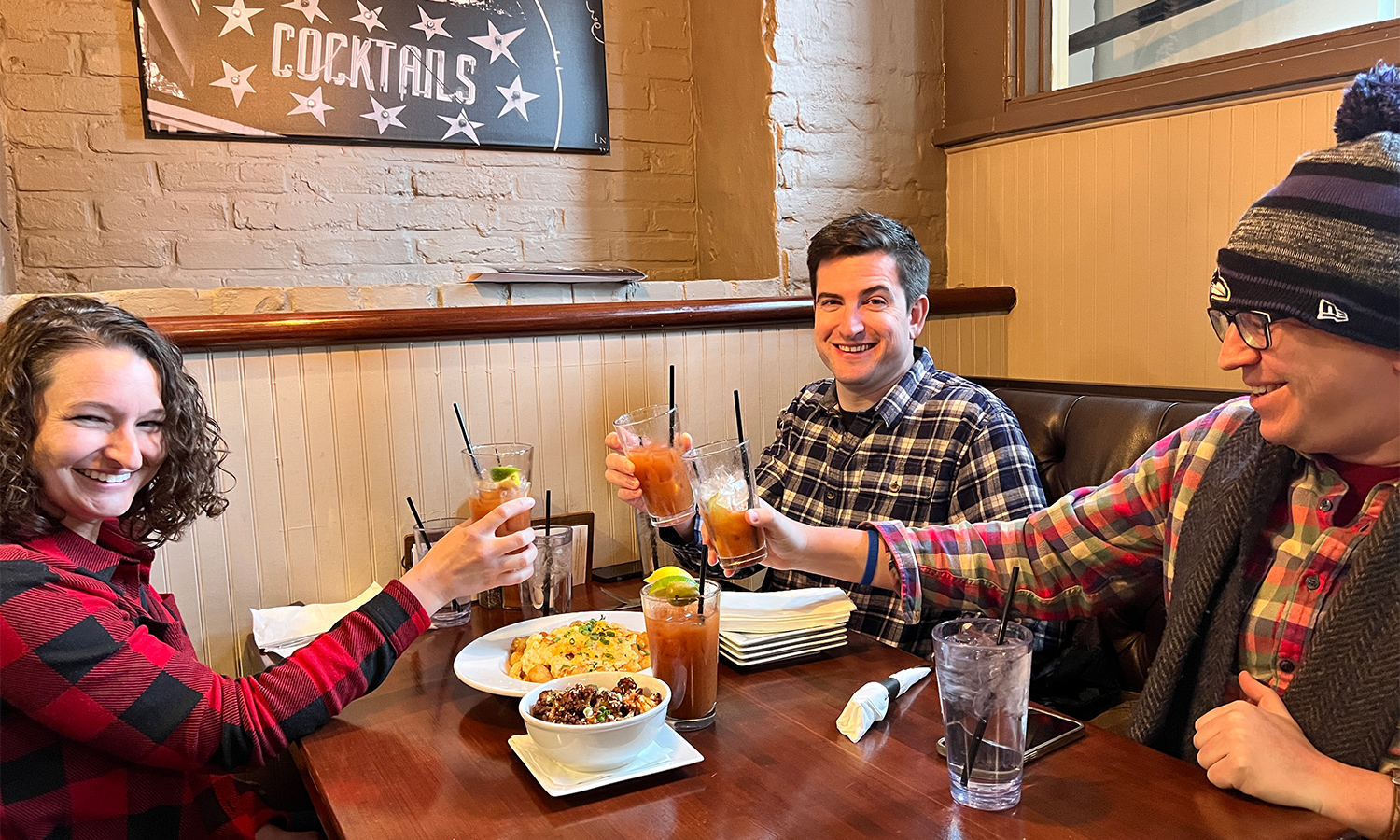 I recently felt nostalgic for a best buddies mall trip like the ones I planned with military-level strategy in my teenage years. When I heard about Savage Mill, a dynamic retail and dining experience in Savage, Maryland, the grown-up mall rat in me was curious. When I found out it's on the National Register of Historic Places, the history enthusiast in me was sold.
Savage Mill's history is unique: a landmark textile mill turned into a premier dining and shopping center. And its location is perfect: about halfway between Baltimore and Washington, D.C.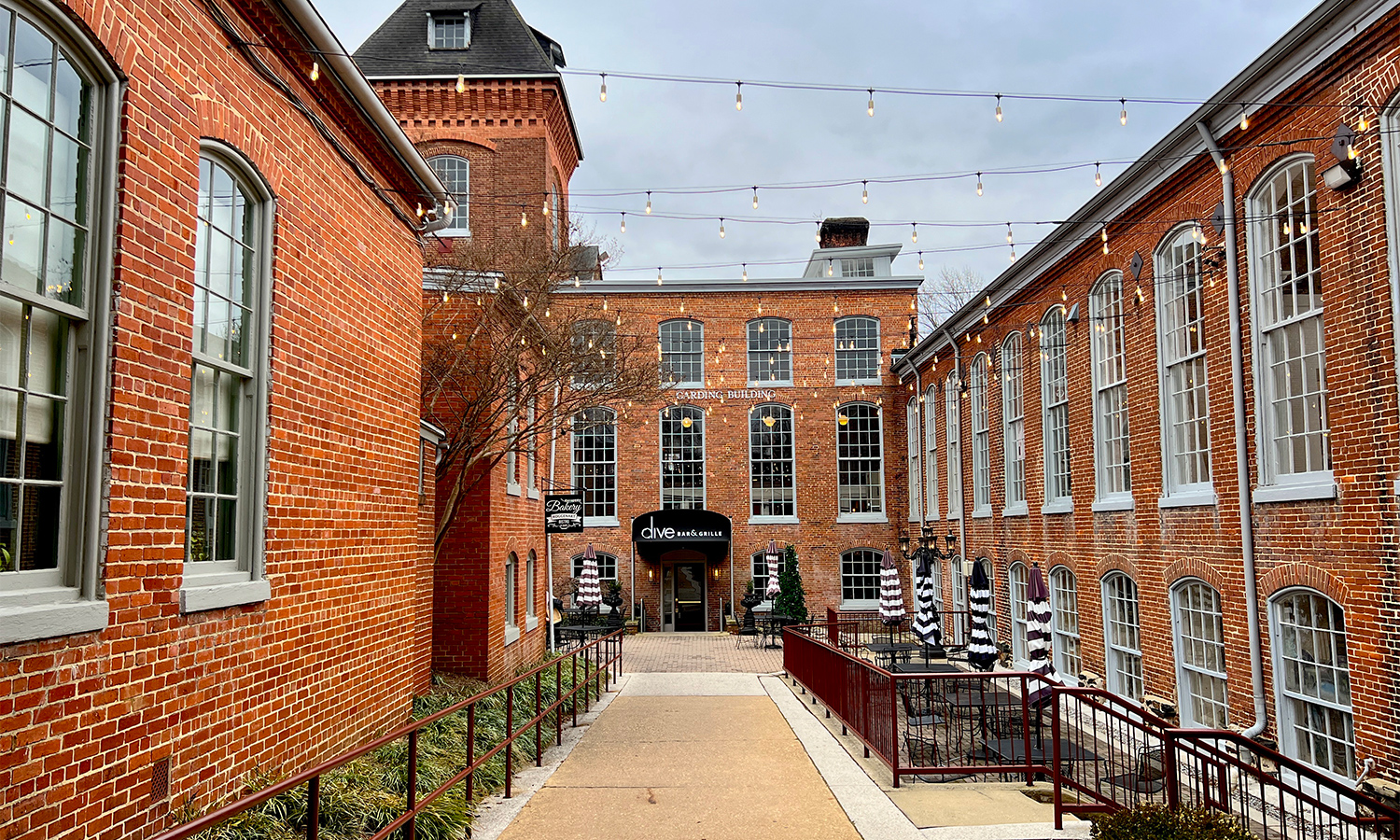 Naturally, I called up my D.C.-based chums Liza, Bryce, and Nick to join me. We caught up over good food, browsed the locally-owned shops and galleries, and let our leisure flags fly. (Fun fact: Leashed dogs are welcome at Savage Mill! Some shops and businesses don't prefer having dogs in their store, so call ahead to check.)
First, we grubbed! Dive Bar & Grille, a relaxed place with a packed menu, fresh industrial decor, and friendly service, was just the hangout spot we needed to fuel up and share hot goss like longtime compadres do.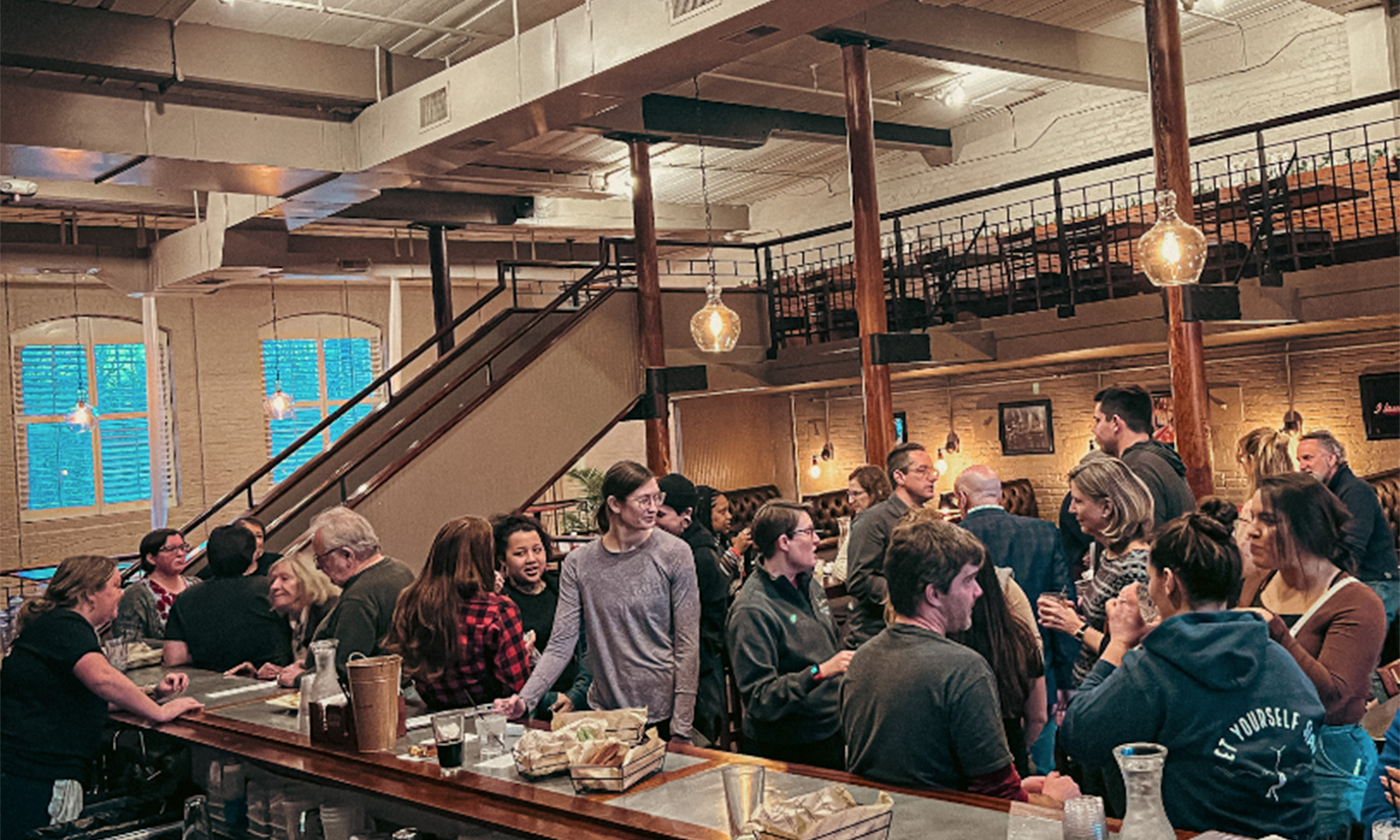 Any good Maryland road trip should include a crab-based food item. (If that's not a statewide law, it should be!) And our group was certainly crab motivated. We dove into a generous portion of crispy golden crabby tots. Liza, the lone Midwesterner in the group, was impressed with the excellent cheese sprinkle. 
Big props go to the zingy General Tso's cauliflower and loaded potato croquettes. And the Bloody Mary was fire! My friends and I can't wait to brunch (and slam crab tots) there again.
What room we had left in our bellies was ready to be surrendered to Roggenart European Bakery, Bistro & Cafe next door. Roggenart feels like Europe and tastes like heaven. One bite of a croissant and you'll find it hard to stay earthbound.
To make things easy for you, I'm just going to list what you should try when you visit Roggenart: spinach quiche, caramel schnecke, cherry cheese strudel, fudgy brownie (Nick's fav), and strawberry dark chocolate latte. Drool emoji.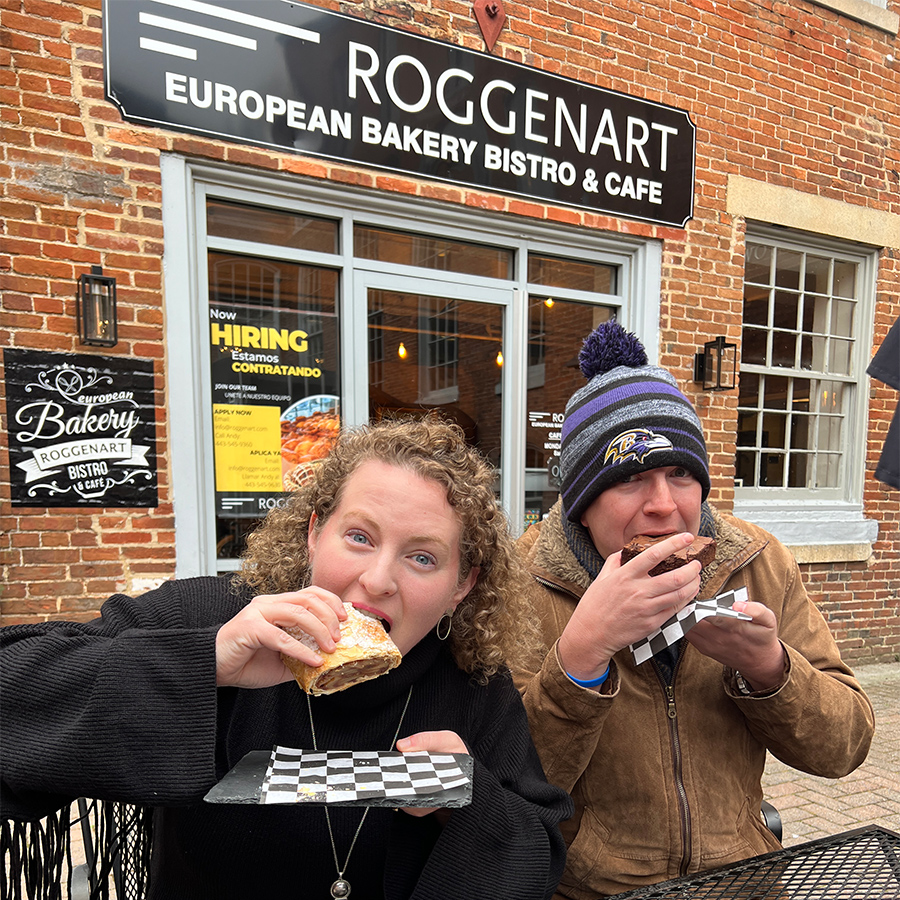 Our satisfied quartet was now ready to browse the retail racks. Up first: Charity's First Picks. 
As the name implies, Charity's is a non-profit resale boutique with a purpose. Every pre-loved item is donated, and every well-priced purchase supports in-crisis individuals pursuing employment.
Liza tried on a few stylish pieces, and Bryce eyed the modern menswear selection; both said they will return when their professional wardrobe needs an update. Charity's sizable wedding dress selection piqued the interest of yours truly—a glowing bride-to-be!
Next, we strolled down to G&H Custom Workshop. Part gift shop, part craft studio, G & H specializes in customizable magnets, coasters, signs, wooden cards, journals, ornament kits, and other keepsakes. Need a party favor? You can work with the courteous staff to design a custom bulk order. I think their wooden message blooms would make the perfect memento for a special event.
Nick, a native Marylander, bought me a wood pennant magnet inscribed with "Savage, MD" for my ever-expanding field of fridge magnets. I bought Maryland state-shaped cocktail stirrers that I used for a dinner party later that night. (My guests were impressed!)
With our distinctive Old Line State swag in the bag, it was time for our scheduled candle-making class at Candles by Candy. The fragrant, hands-on shop offers in-person and virtual candle making events and private DIY bookings.
Candy hosted our class herself. After directing us to pick out candle vessels and fragrance combinations, Candy walked us through the process that uses all non-toxic, organic materials.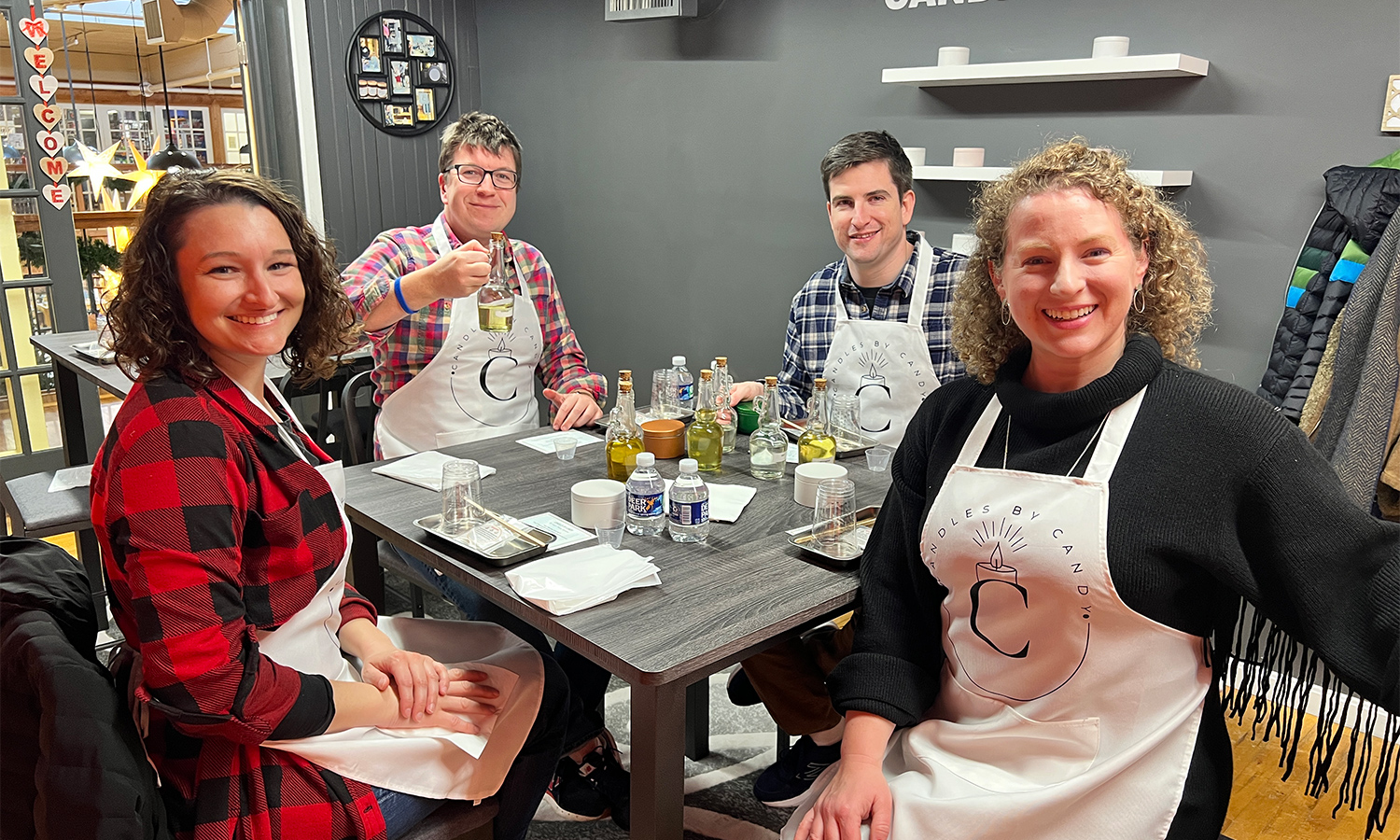 My friends and I played around with an essential oil mix of sandalwood, citrus, and lemongrass. I appropriately named my candle scent "Savage!" 
Candle making is low-stress and high fun—it's a perfect activity for anyone needing a soothing, creative outlet. Additionally, my friends and I loved the idea of bringing a souvenir home from our Savage Mill day out.
While waiting for our candle to cure after pouring, we popped into ArtCraft. An eclectic furniture, wall art, ceramics, and home accents shop, ArtCraft has more to offer than your average decor depot. From globally inspired tabletop sculptures to conversation starter Maryland ephemera, not a single generic item is found there.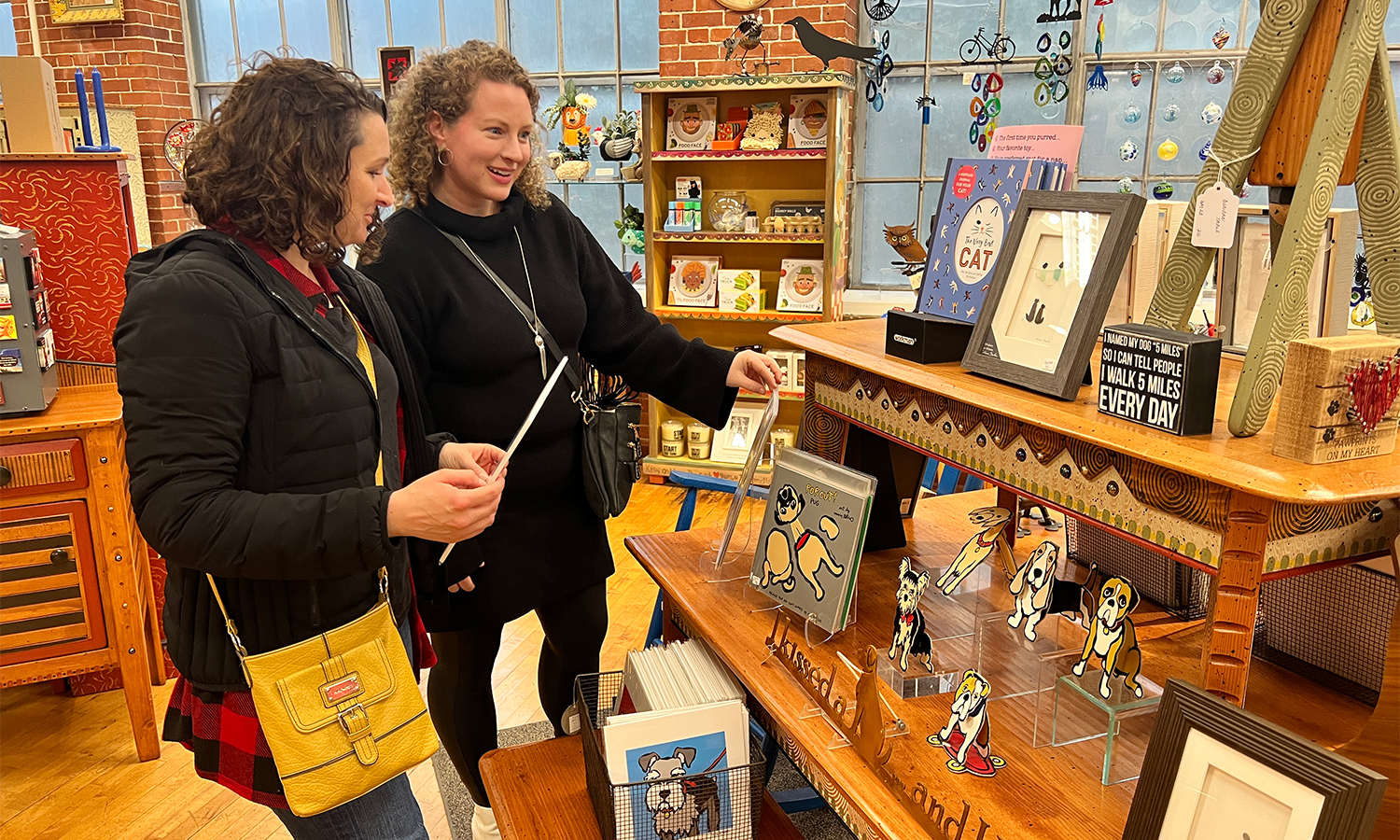 My eye was drawn to the colorful furniture handcrafted with reclaimed wood, while Nick was inclined to nab a pop art drink coaster with Betty White's joyous face on it.
Make sure to check the ArtCraft website regularly as new showpiece inventory arrives every week.
With a few more minutes to spare before we picked up our candles, we decided to pay Jules + Kate a visit. Actually, it's more like Jules + Kate + 40 independent brands. The well-curated boutique carries handmade goods from artisans you can't find anywhere else.
The ceramics section at Jules + Kate is full of true statement pieces. Bryce bought a darling butter dish shaped like a whale! I can't wait to come back when my tea towel collection needs replenishing. The colors and designs are so cheerful.
After ogling the delights of that shop, we spotted an alluring little bookstore across the way. We're a book-loving crowd so we had to stop in. The Last Word has a notable collection of new and old classics. Bryce was enamored with the vintage typewriter at the front of the store while Nick and Liza loved adding pieces to the large puzzle in process.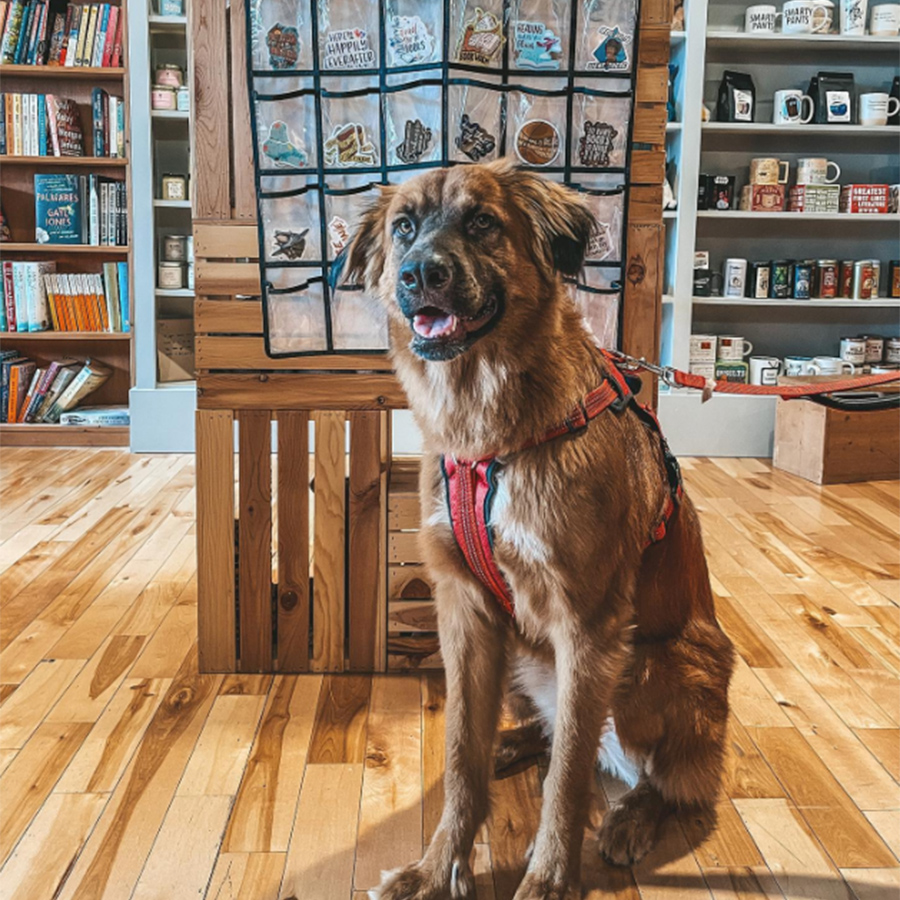 After picking up our hand-poured custom-scented candles back at Candles by Candy, it was time for our big kids mall trip to conclude. Savage Mill gave us everything our experience-seeking hearts were yearning for: standout eateries, retail shopping, and art studios laid out in a hip and historic space. 
In a word, our outing was "savage"—and just as fun as those teenage mall junkie days of yesteryear!
This article is sponsored by Savage Mill located in the heart of Savage, Maryland. Savage Mill is a historic mill that has turned into a home for small shops, services, eateries, and much more. Their goal is to provide a unique experience that visitors can enjoy while supporting small businesses and learning about local history.
---
Lead Photo: Chelsea Milko
A native of Las Vegas, NV, Chelsea Milko McAllister resides in the historic Baltimore neighborhood of Charles Village with her new husband and stepson. Her foreign policy career and travel obsession have taken her to over 50 countries, including Uganda, where she served as a U.S. Peace Corps Volunteer. Chelsea loves documenting her Maryland adventures through writing and photography. Follow her on Instagram @themilkoway.