Shop Handmade Goods on the Valley Craft Network Tour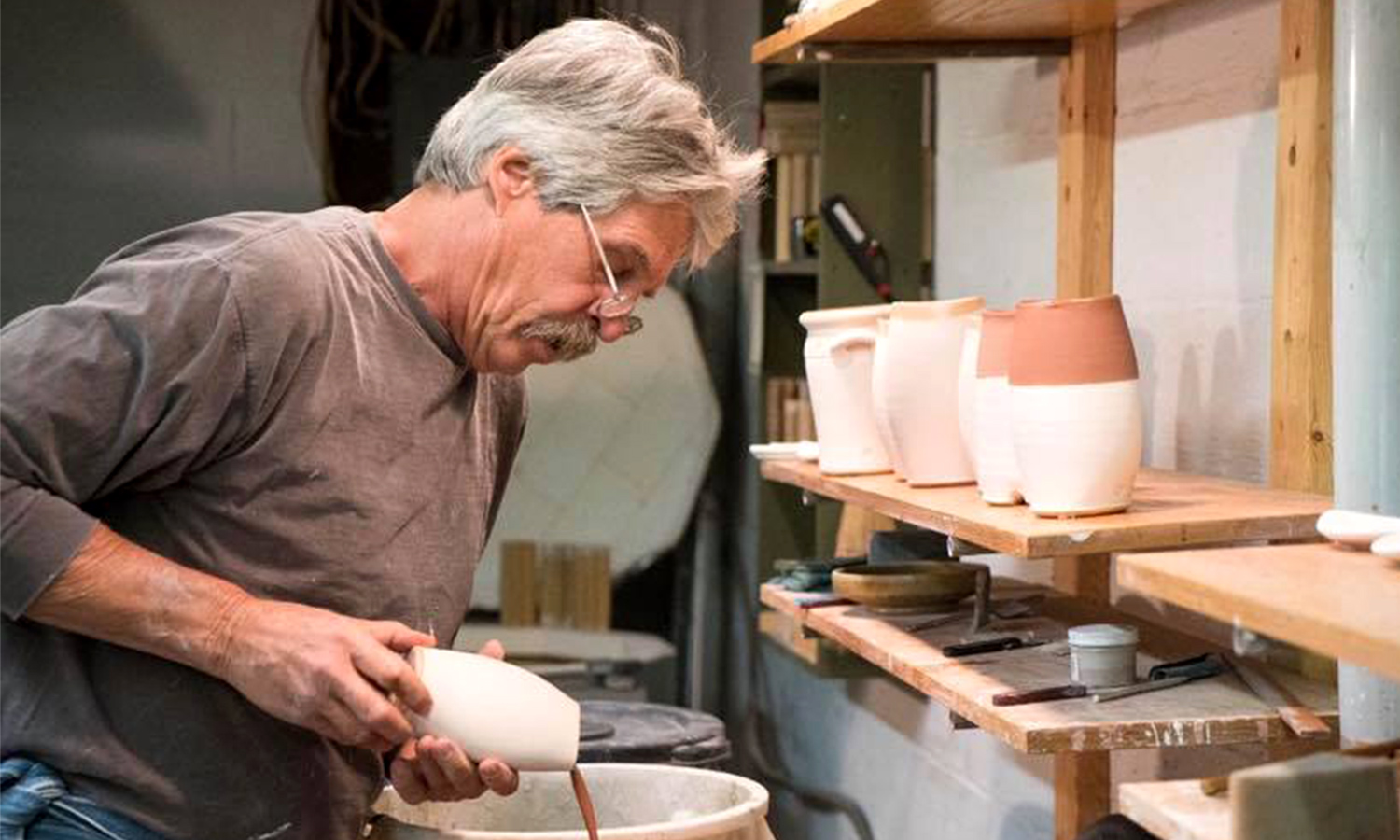 Amongst the rolling Appalachian foothills of Central Maryland, numerous artisans produce one-of-a-kind creations, ranging from ceramics and mosaics to cheese and cider. Together these talented professionals, inspired by nature and its connection to art, form the Valley Craft Network. The Network will hold its annual studio tour on November 19 and 20, 2022, from 10-5 each day. The tour is free and open to the public.
I was recently given the opportunity to visit a handful of the studios along the network. I brought along the person who raised me with a nose for adventure—my dear mama!
First, we visited a place on the Valley Craft Network Tour and the Washington County Pottery Trail. (The new trail of 10 South Mountain Corridor potters is the first of its kind in Maryland.) The restored barn-turned-gallery at van Gilder Pottery in Gapland is a feast for anyone looking to bring home pretty and practical kitchenware. Bill van Gilder, who has been at his craft since junior high school, works on each piece by imagining people actually using it. His partner, Kris, forges brilliant contemporary jewelry designs.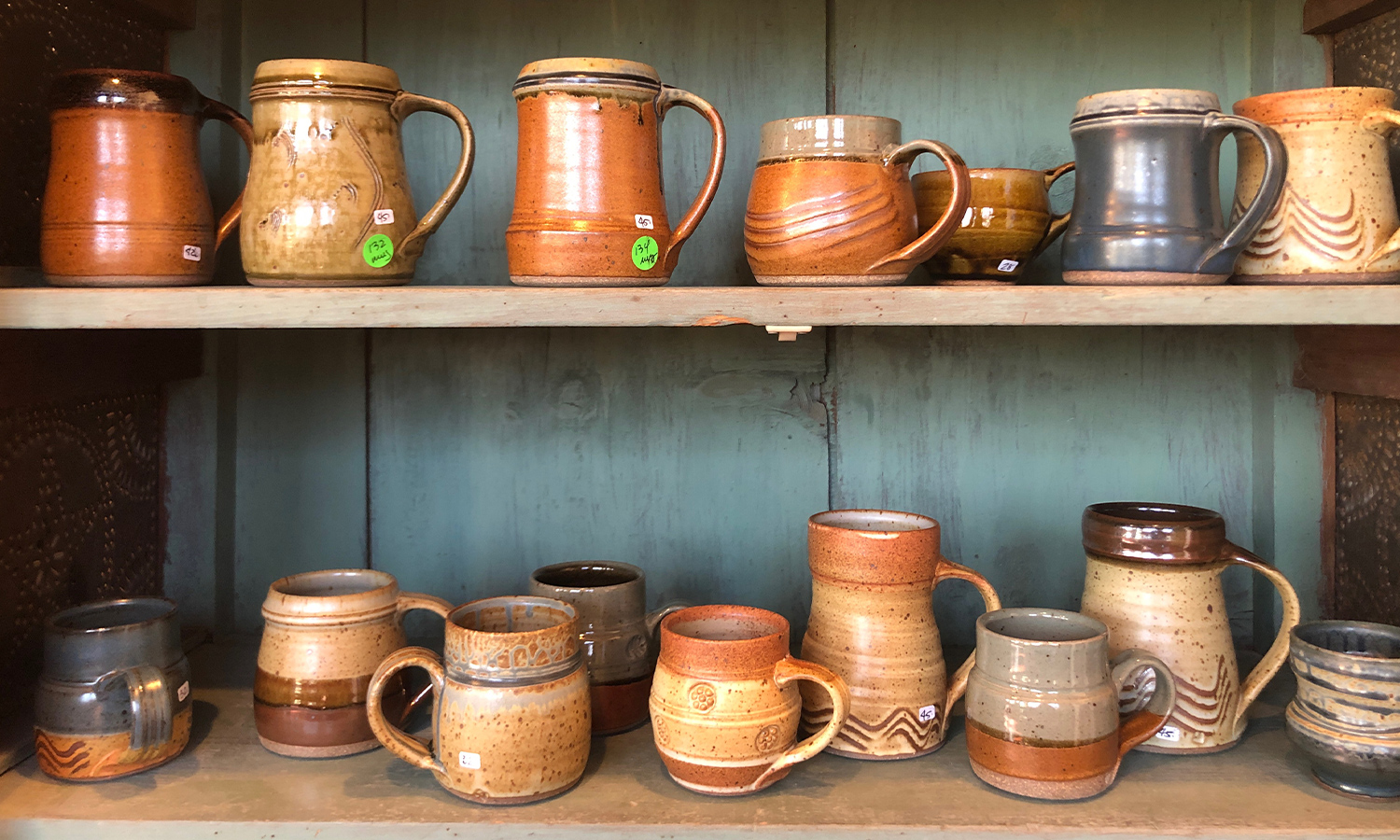 The quality and utility of their handmade treasures are unsurpassed. My mom and I love to cook together, so we appreciated how the stoneware pots are oven and dishwasher safe.
Our next stop on our adventure was Caprikorn Farms in Gapland, the only licensed goat farm in Maryland. Owner Alice Orzechowski and team hand-make organic cheese and soap products using milk from dozens of Swiss-bred Saanen goats. 
With over 90 types of scented and unscented goat milk soap bars, Caprikorn Farms is a great place to stock up on personal and practical stocking stuffers. Make sure to pick up goat cheese logs and truffles for your humans and dog treats for your pets.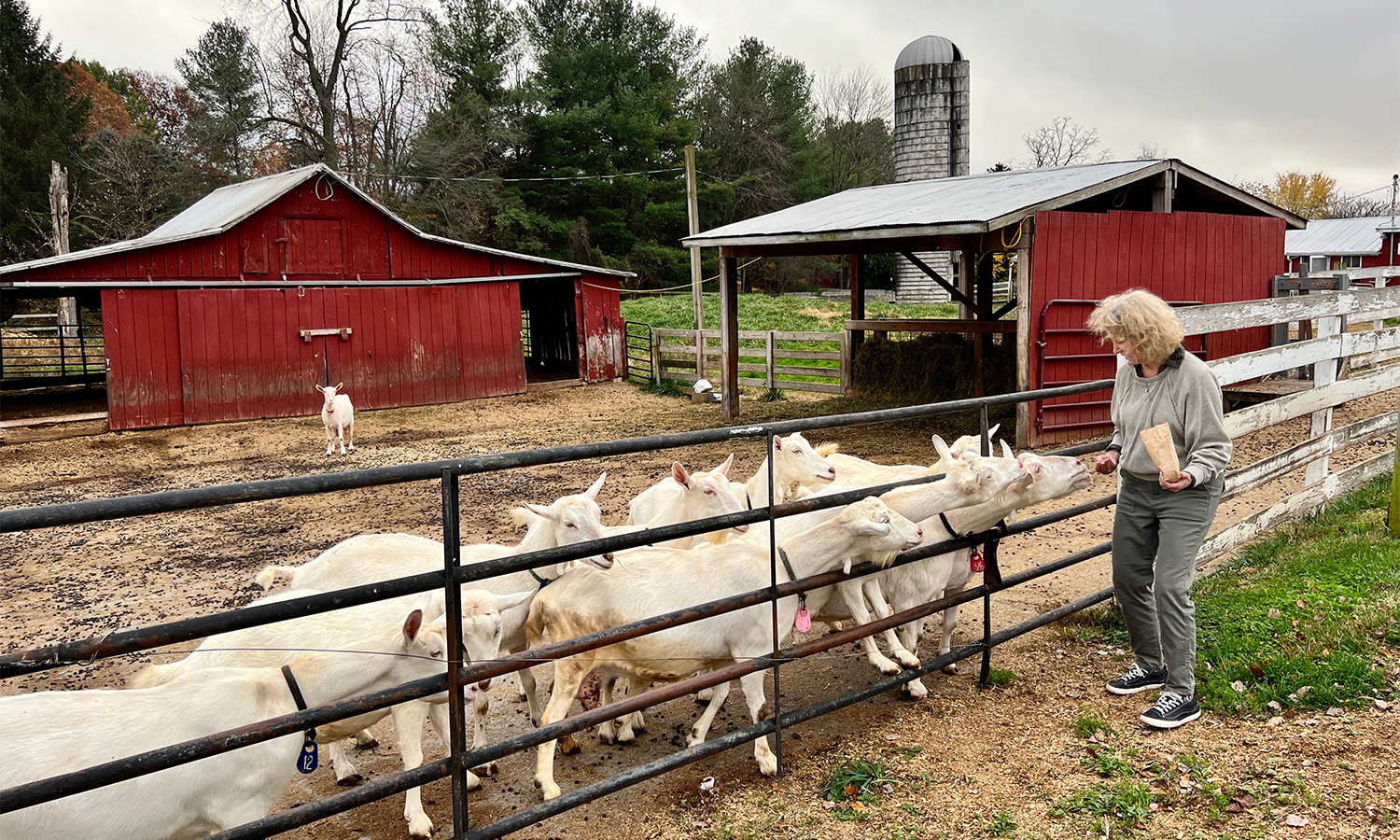 Fun fact: all ages are welcome to pet and feed the goats.
Our hungry bellies led us to Dan's Restaurant & Taphouse in Boonsboro, where we split a generous portion of savory crab dip and washed it down with a Maryland-brewed cake stout. We were sadly too full to try the baked goods made by the in-house pastry chef, which the locals near our table highly recommended. We're already planning a return trip! (Click here for more ideas on things to do in Boonsboro, including a stay at the luxurious Inn Boonsboro.)
After lunch, we headed to Kirke Martin's M4 Studios in Keedysville to view rustic, earthy clay works. Martin's studio is on the Pottery Trail, too.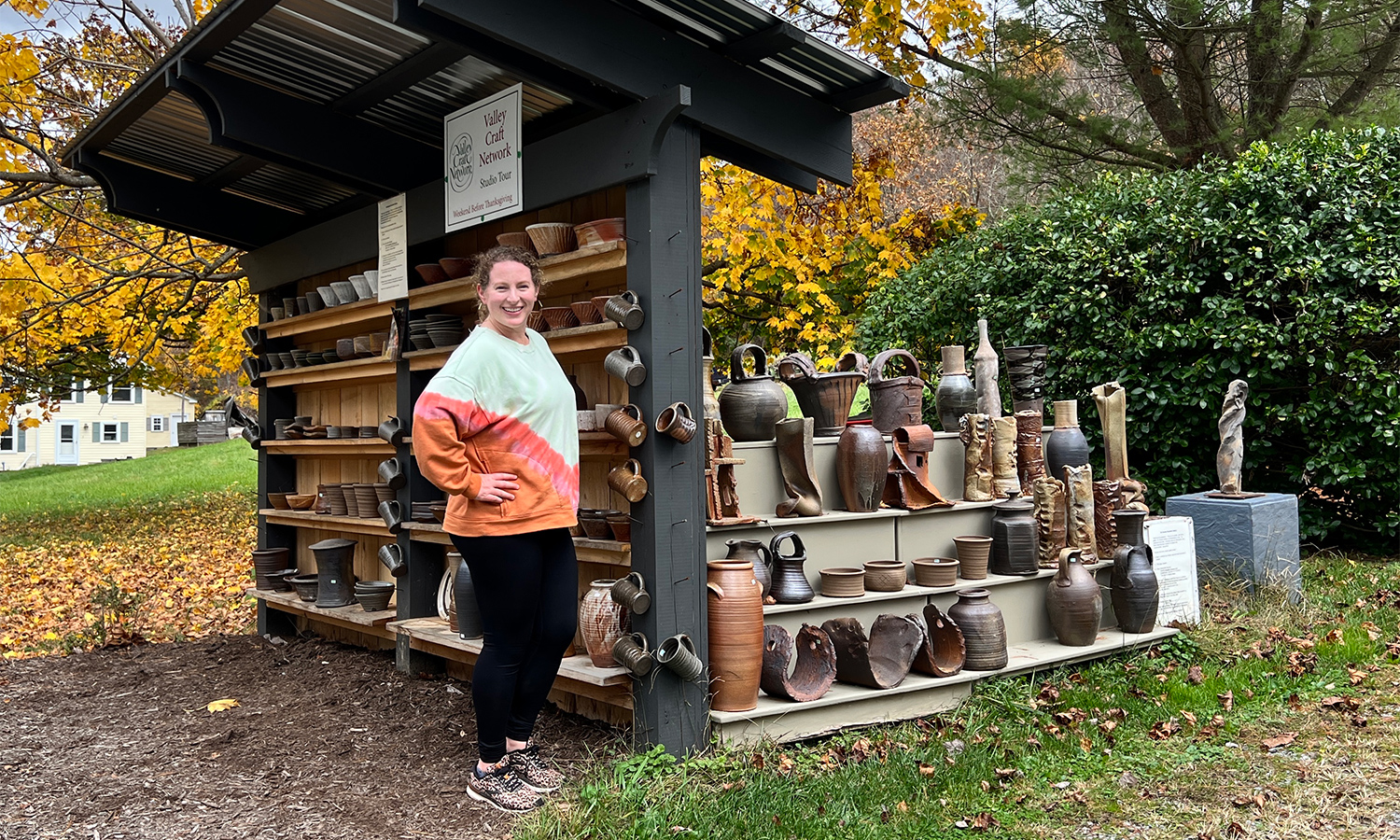 Highlights include the dawn-to-dusk roadside gallery with pottery for sale on the honor system, and the hand-built fire kiln. Don't forget to check out the indoor gallery space to see more of Martin's work, along with imaginative landscape paintings by Kesra Hoffman.
At JRW Creations just outside of Boonsboro, we found Judy Williamson's hand-stitched clothing and accessories to be truly wearable art. The silk and woolen jackets, scarves, mittens, and hats are cozy and durable, and the workmanship is outstanding. Judy, a long-time home economics teacher with the University of Maryland Extension, also creates custom work. 
After checking into our hotel and cruising the historic downtown avenues of Hagerstown, we headed to Nick's Airport Inn for dinner. The sophisticated, family-run establishment just outside town has served succulent seafood, choice meats, and premium cocktails to regulars for over 60 years. 
We sat in the atrium-enclosed bar to enjoy classic live piano tunes while dining on crab cakes, pan-fried oysters, onion rings, tiramisu, and martinis. The patrons, servers, and even the owner, Tess, added to the vibrant, friendly atmosphere. After dinner, we returned to our hotel for a night's rest.
After such a terrific first day, my travel companion and I were eager to commence day two. We drove to Studio 2 in Myersville, where we found inspired designs made from precious stones and metals and displayed in a pleasant rural studio setting.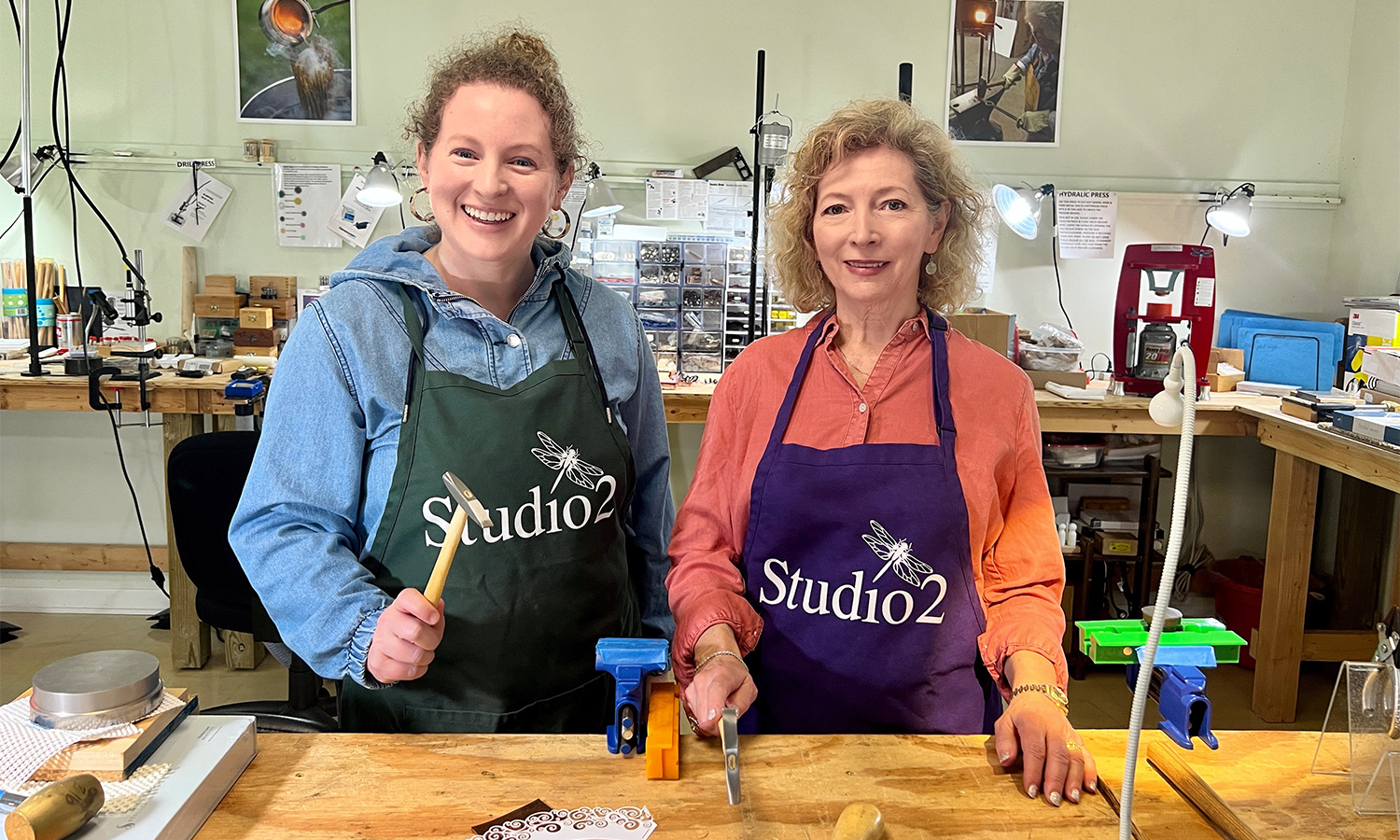 Owner Beth Carey is a product of local art schools, and like many of the valley artists, she is a teacher of her trade. Students come from all over Maryland to learn how to hammer, saw, punch, drill, torch, and buff materials into sparkling keepsakes. Beth's work is definitely beyond beads!
After we experienced the science and art of jewelry making, it was time to see a different sort of glimmering design: mosaics! At Jane Pettit Art in Myersville, the artist's whimsical use of color and texture skillfully come together in contemporary sculpture and abstract wall art.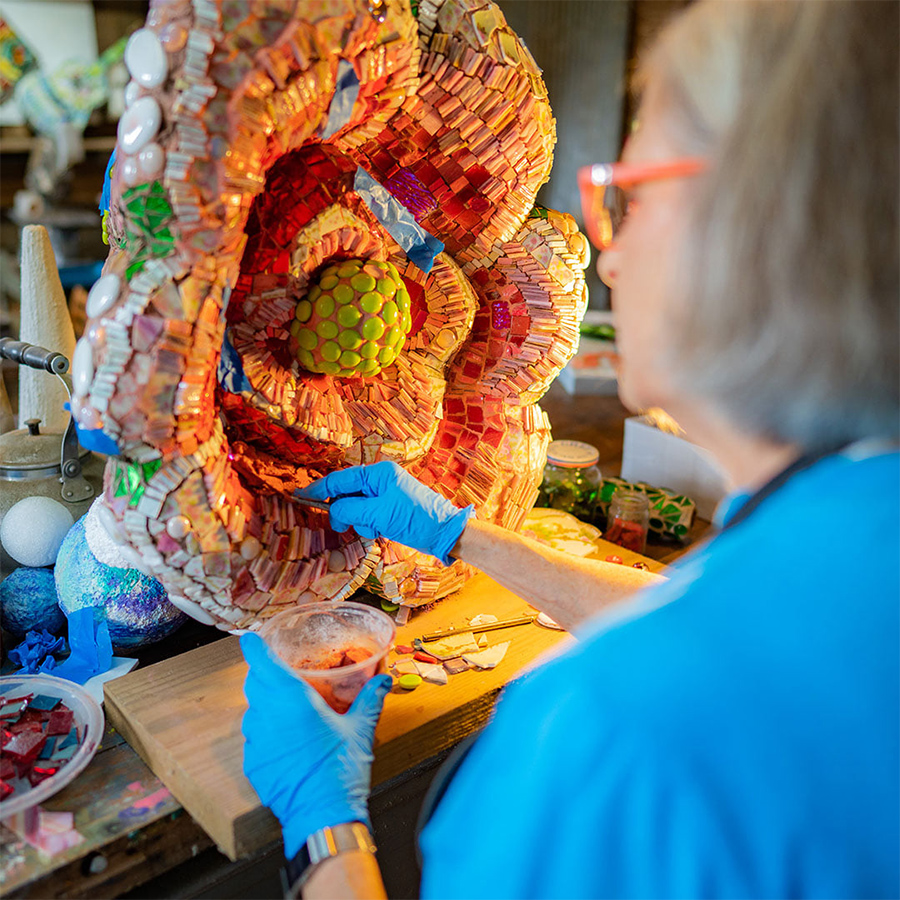 We admired Jane's talent for breathing new life into discarded objects as we walked through the eclectic works in her barn. We also enjoyed the kaleidoscopic sculpture garden with its large, thought-provoking pieces.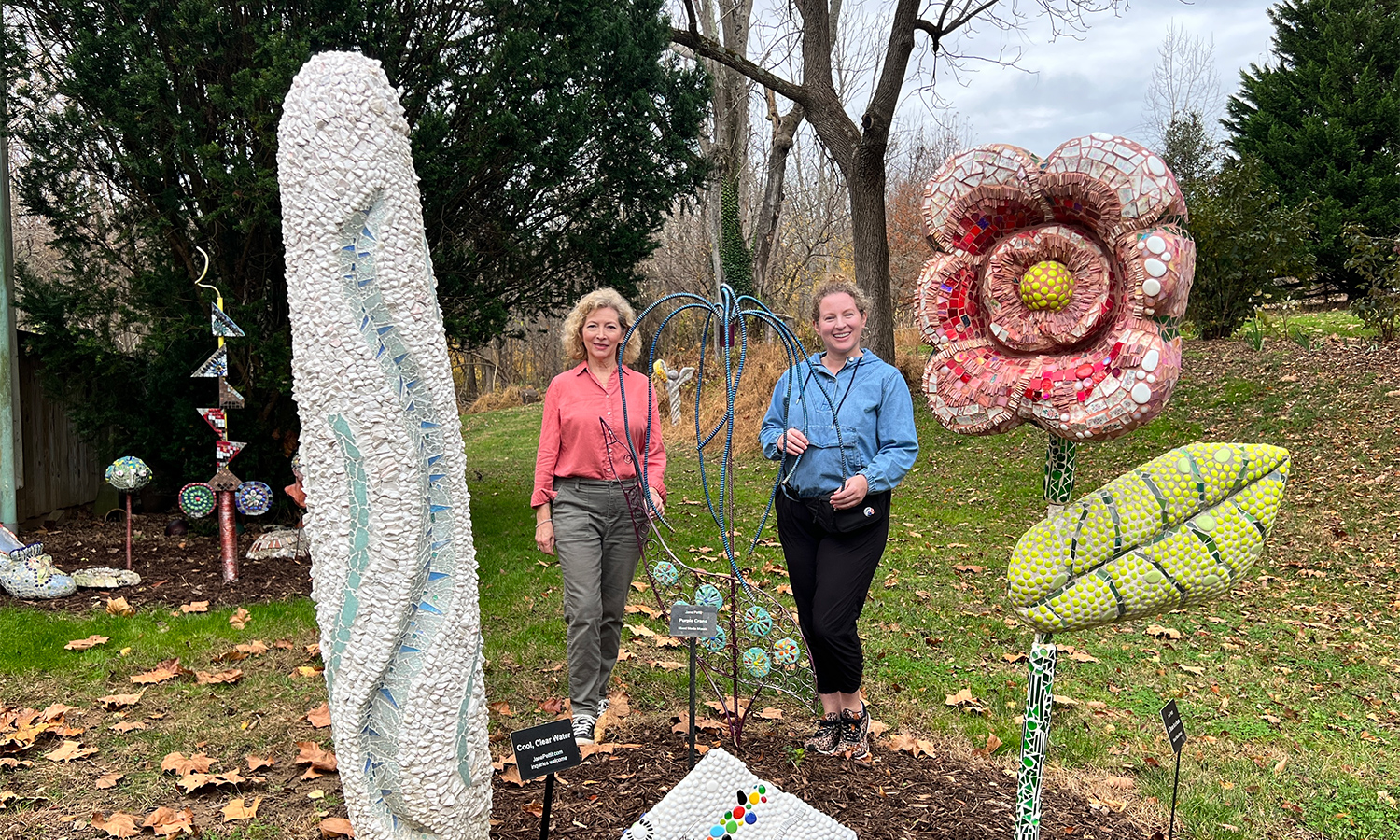 We wrapped up our trip at Willow Oaks Craft Cider and Wine in Middletown. Heritage apple varieties—such as wine sap, pippin, and black twig—and other organic fruits grown on the property are transformed into naturally fermented, barrel-aged ciders and wines. 
The owners, Lori and Eric Rice, draw upon the area's rich agricultural history and cultural spirit to craft their juicy libations. Our favorites were The Gloaming, a gorgeously bright apple cider that hits the palette in all the right places, and Harley's Keep, a vibrant but not-too-sweet port-style dessert wine. Willow Oaks was the perfect place to end our delightful trip.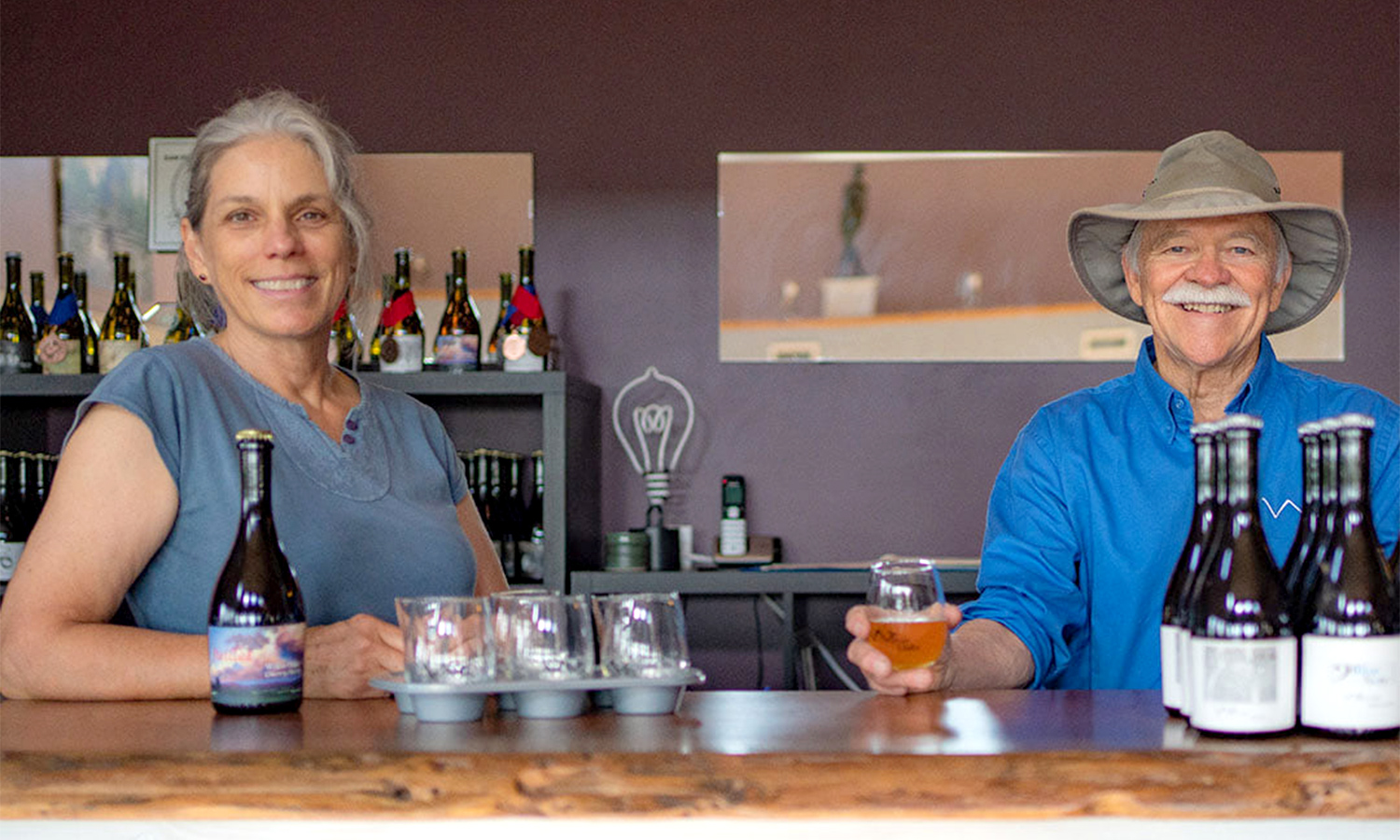 My mom and I had a memorable mother-daughter weekend traversing lush valleys, meeting artisans, and appreciating their creations up close. We can't wait to go back and bring others with us!
______
This article is sponsored by Visit Hagerstown and Washington County. Washington County has something for everyone. Come explore our Civil War battlefields, take in a show at The Maryland Theatre, or expand your horizons at The Washington County Museum of Fine Arts. Adventures abound here—hike along the Appalachian Trail, bike the C&O Canal, and explore the beautiful five national parks and eight state parks within our county. Visit our quaint towns of Boonsboro, Clear Spring, Funkstown, Hancock, Keedysville, Sharpsburg, Smithsburg, and Williamsport via our Scenic Byways. The journey is the destination, offering country charm, boutique shopping, and beautiful wineries and breweries with spectacular vistas. 
---
Lead Photo: Artist Bill van Gilder of van Gilder Pottery in Gapland, MD. Courtesy of the Valley Craft Network Studio Tour.
A native of Las Vegas, NV, Chelsea Milko McAllister resides in the historic Baltimore neighborhood of Charles Village with her new husband and stepson. Her foreign policy career and travel obsession have taken her to over 50 countries, including Uganda, where she served as a U.S. Peace Corps Volunteer. Chelsea loves documenting her Maryland adventures through writing and photography. Follow her on Instagram @themilkoway.