Shop Small for Big Smiles at These Toy Stores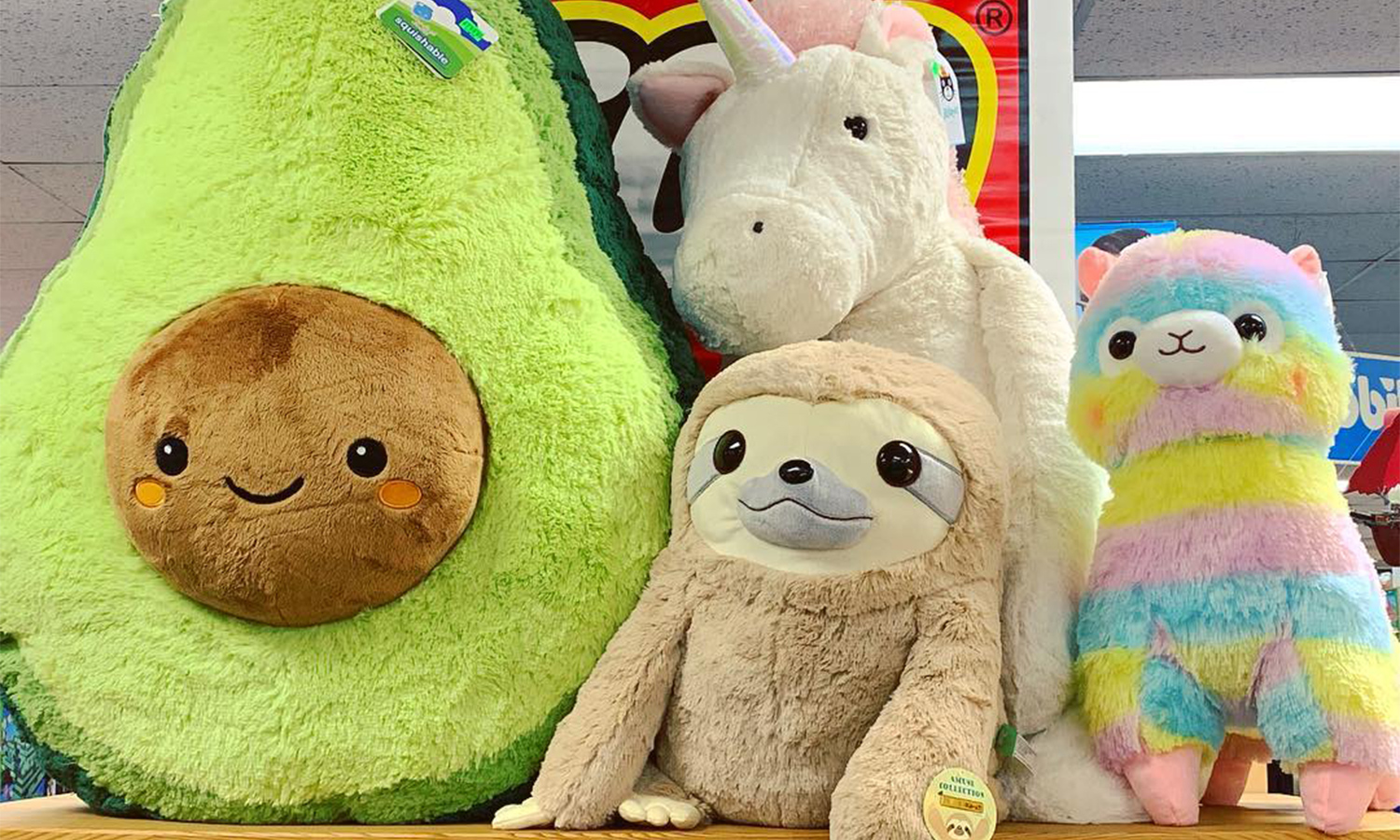 The Internet has made shopping for gifts easier than ever before, but the magic of stepping foot in a toy store is hard to replicate online. These independent toy stores in Central Maryland offer shoppers the ability to touch and test the toys before purchasing and to walk out with the perfect item in hand. Here are my top five suggestions if you're looking for a special gift—plus, ideas for outings the whole family will enjoy.
Toys and Trails in North Baltimore
Shananigans Toy Shop located in northern Baltimore's Roland Park neighborhood is a well-known institution. Owned and operated by the Stelzer family, Shananigans is one of Baltimore's last independent toy stores after aMuse in Fells Point announced they'll be closing. The store is located in Wyndhurst Station, a former station on the Maryland & Pennsylvania Railroad. This store has a treasure trove of gift ideas—including an abundance of board games and activity kits geared toward elementary schoolers.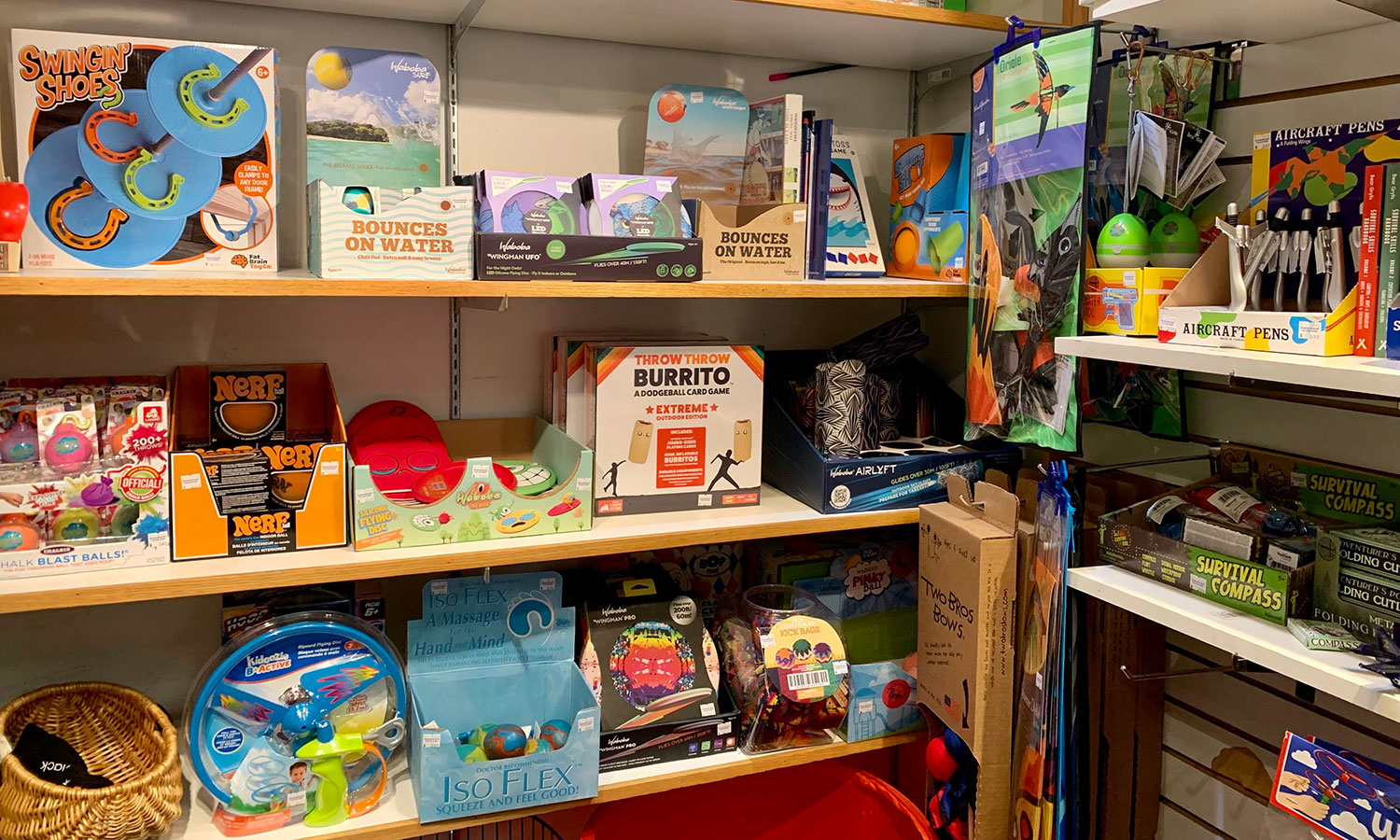 The toy store is across the street from the Stony Run Trail, a three-mile path that offers surprising natural beauty in the heart of Baltimore, with a 15 minute walk to Linkwood Park Playground. If you're looking to refuel, try a swoon-worthy brunch special at the flagship Miss Shirley's Cafe, coffee at Evergreen Cafe & Deli, or a quick bite at Roland Park Bagels.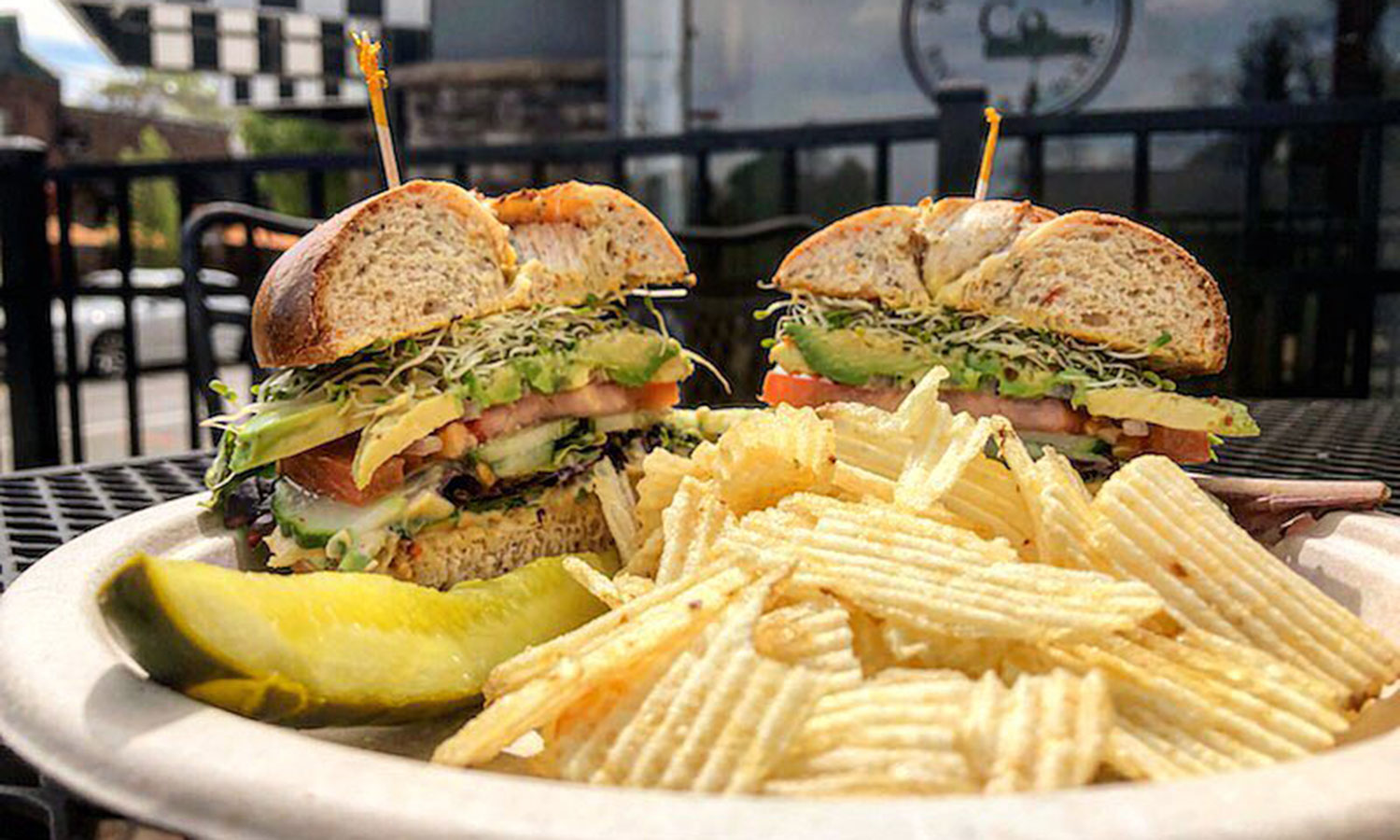 For a more immersive outdoor adventure, drive to Cylburn Arboretum. This gem in Mount Washington is known as "the crown jewel in Baltimore City's park system."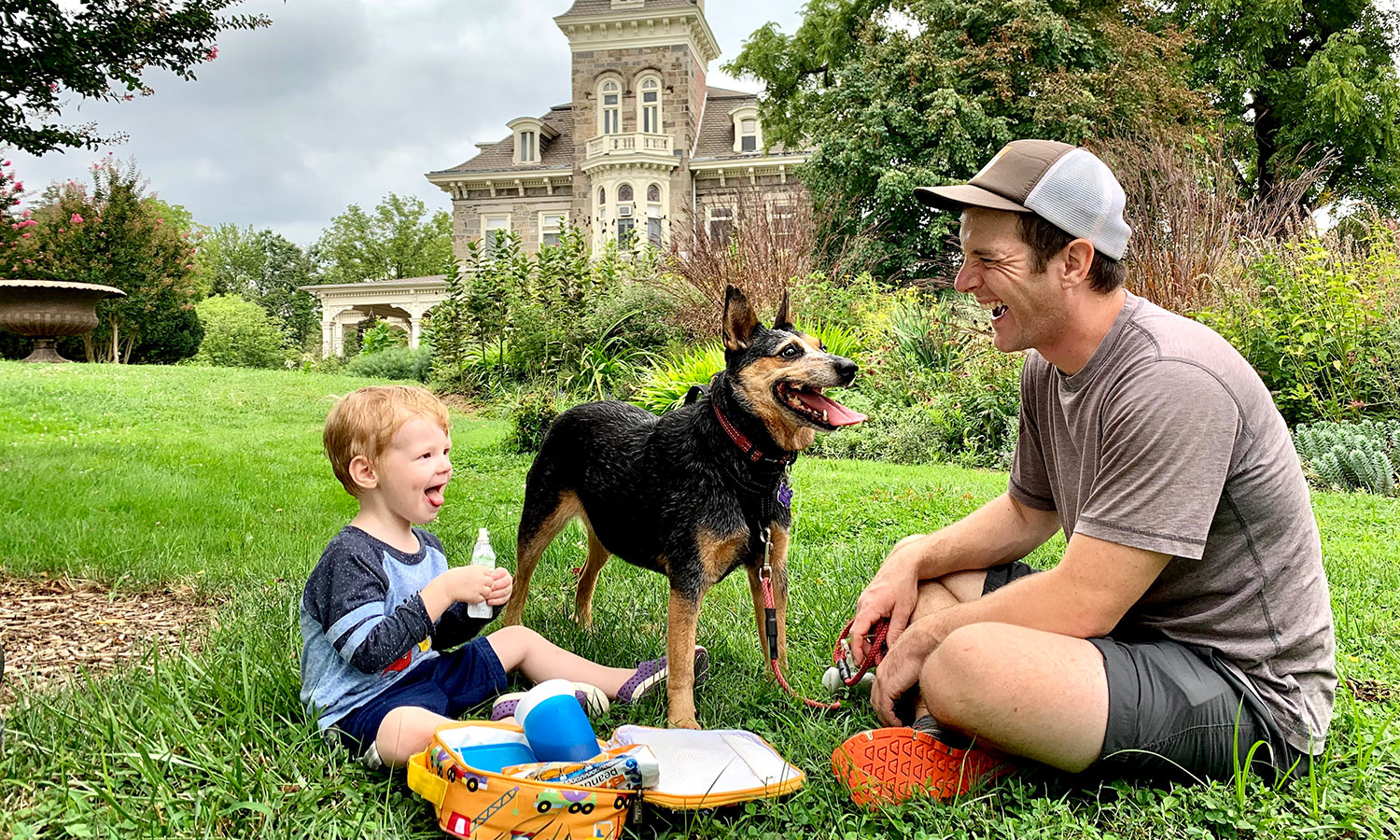 Two hundred acres of trails and gardens make a safe place for families to scoot, bike, skate, run, and picnic. 
South Baltimore's Silly Side
Sideshow, the gift shop of the American Visionary Art Museum in Baltimore's Federal Hill neighborhood, is not precisely a toy store but is my favorite place to shop for gifts.The legendary director John Waters called it, "the best museum gift shop you've ever been to in your life." Curated by Ted Frankel, the shop sells standard fare such as t-shirts, stationery, books, and unusual items such as original artwork, gag gifts, Marylandia, and paper dolls.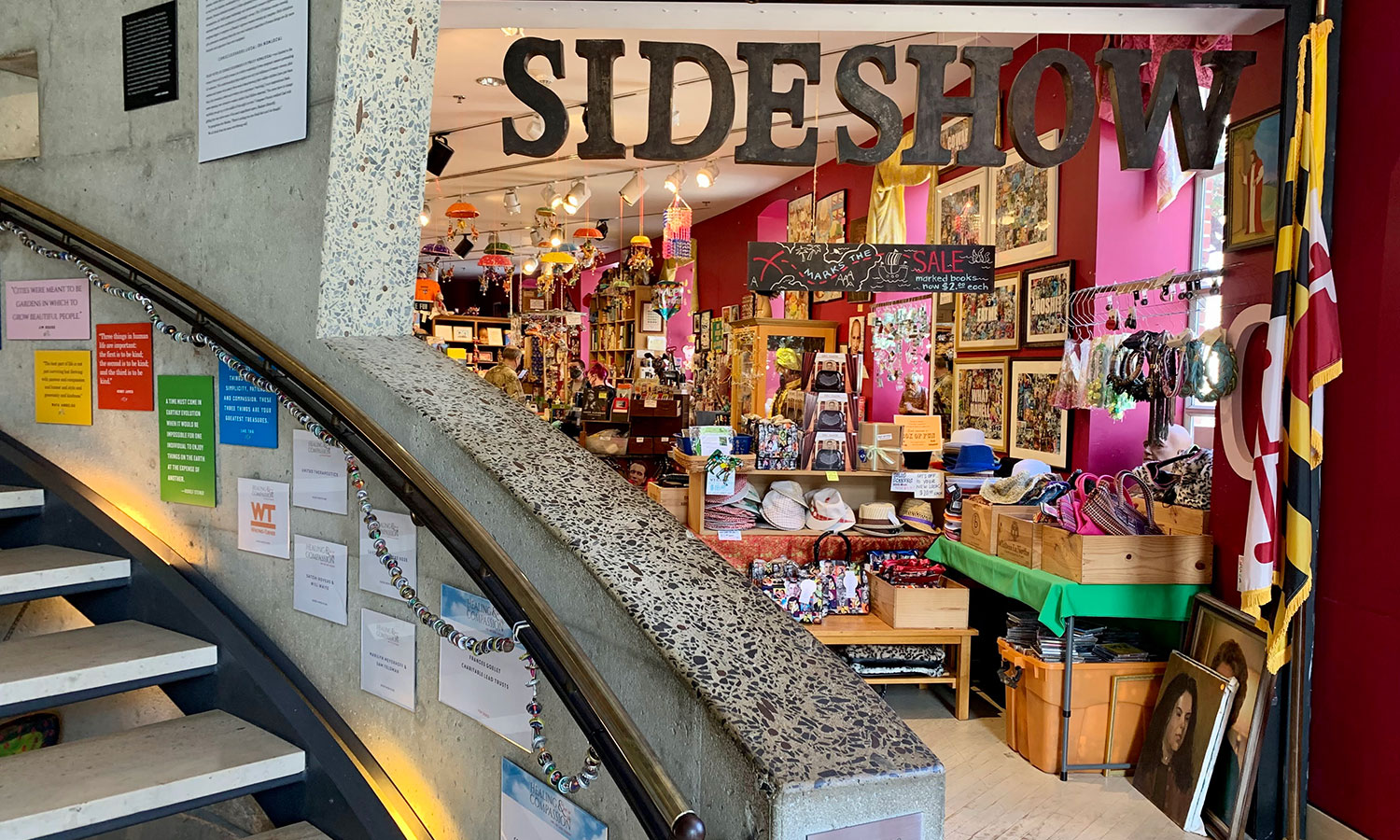 They also offer a "box of fun," "​items hand picked by our staff for maximum joy." The Visionary Art Museum makes for a memorable outing, with its unparalleled collection of self-taught and intuitive artistry.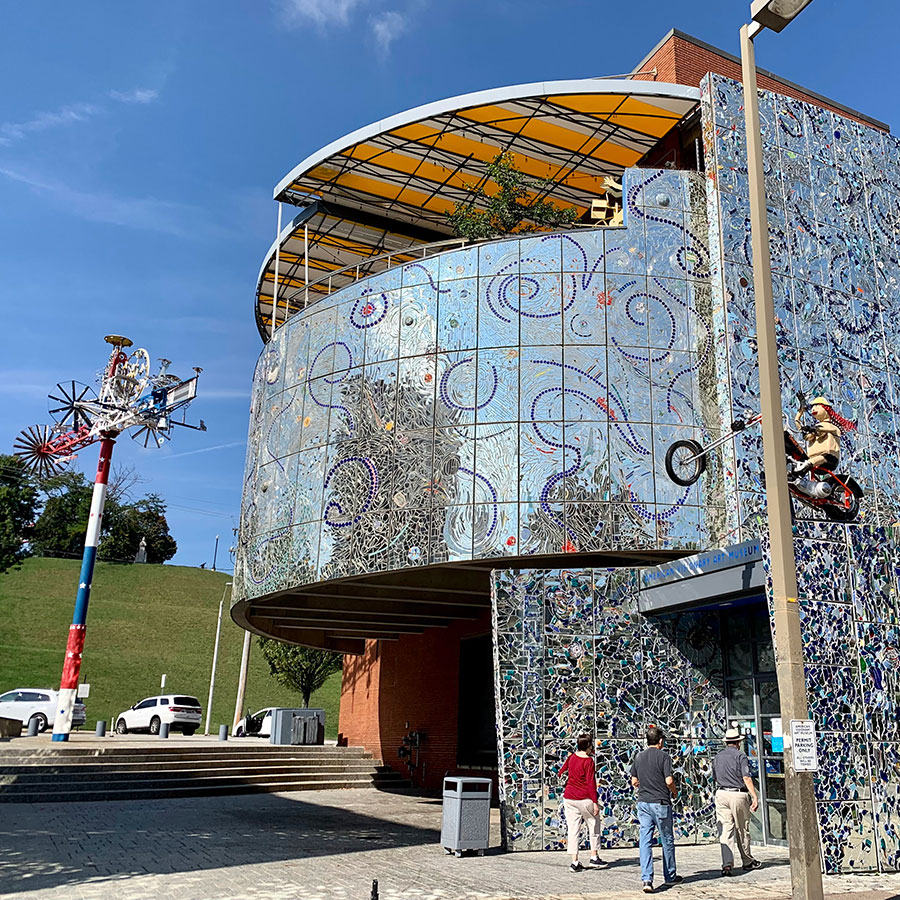 AVAM's corner of South Baltimore has so much to offer families. Across the street is Federal Hill Park, with a stunning view of the Inner Harbor. The park offers a fenced-in playground with miniature versions of local landmarks such as a B&O Railroad car, the "Federalist" ship, and a signal tower.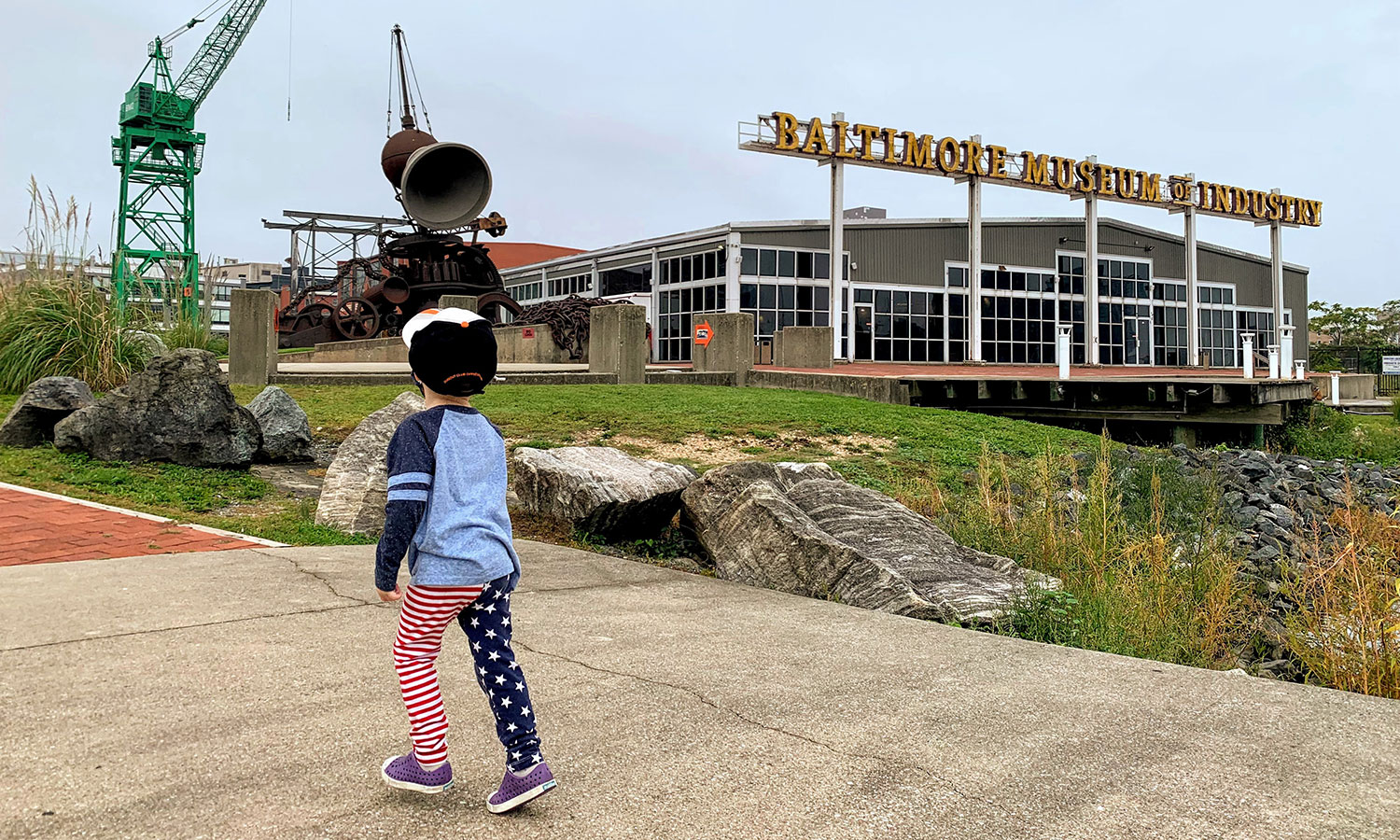 Across Key Highway is the Waterfront Promenade and Rash Field. And, if you're feeling ambitious enough to visit two cultural attractions in one day, the Maryland Science Center, Baltimore Museum of Industry and Fort McHenry National Monument and Historic Shrine are all within a few miles. AVAM is within walking distance of Cross Street Market, which was renovated in 2018 and offers many types of cuisine.
Analog Fun in Frederick
Dancing Bear Toys and Games along East Patrick Street in downtown Frederick bills itself as "the world's best toy store for unplugged play." Tom and Marlene England have operated this battery-free toy store for 20+ years, in addition to their bookstore, Curious Iguana, just around the corner.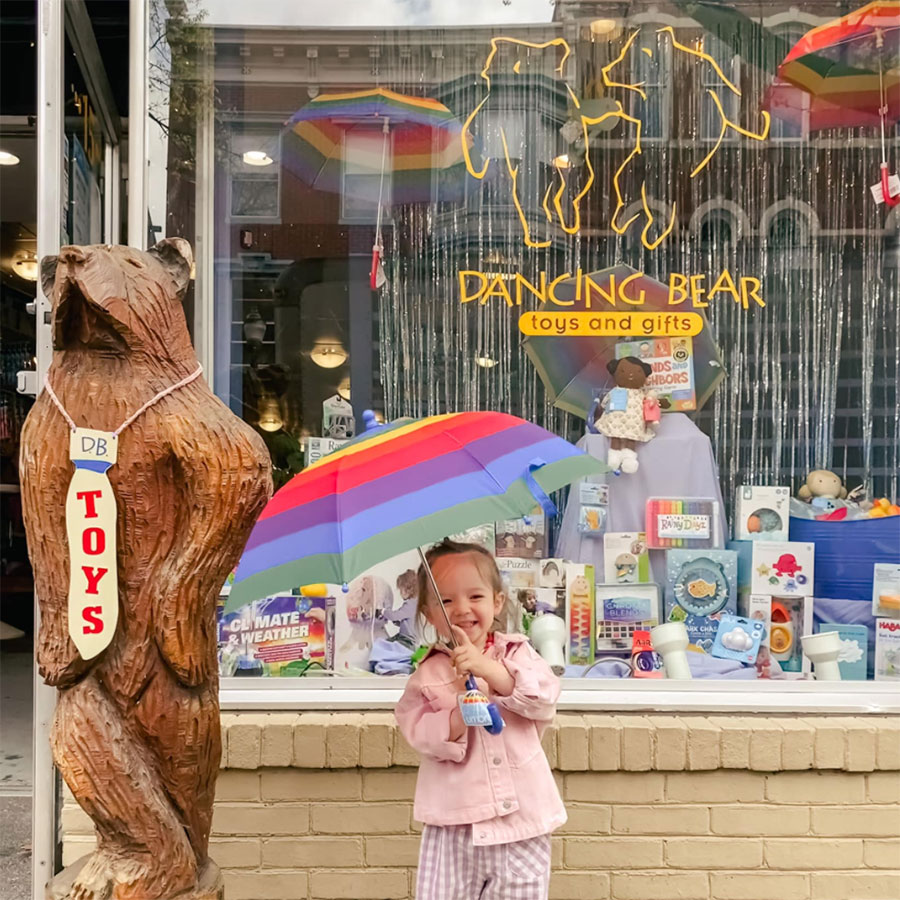 Their inventory changes often, and kids can even test drive most toys before making a purchase. When I was there I was impressed with the staff's guidance on the most developmentally appropriate toys for kids of all ages.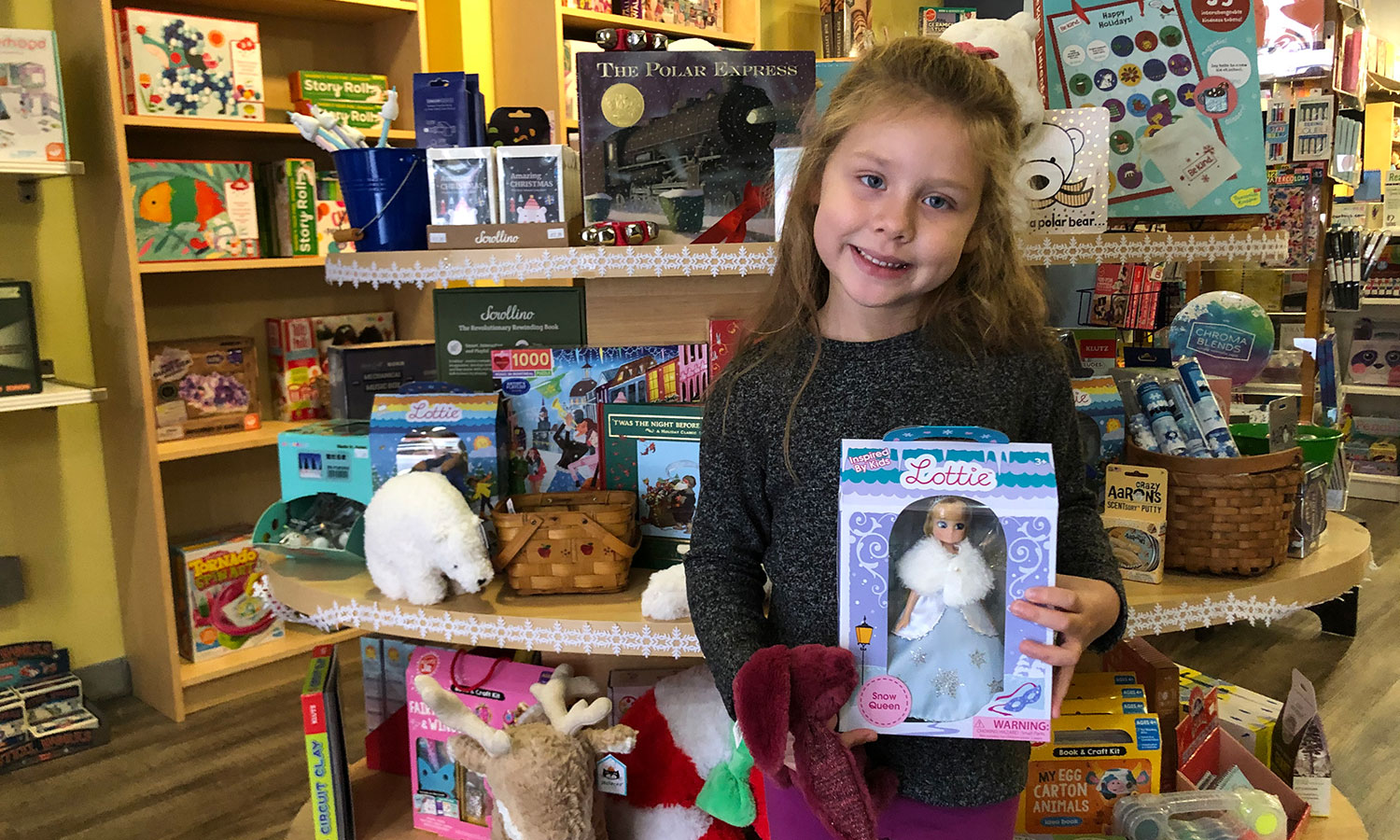 There's no shortage of family fun in downtown Frederick. We park near Carroll Creek and enjoy listening to the chime of church bells, climbing over the pedestrian bridges, and checking out the flora and fauna in the creek. We like to pick up an order from Pretzel & Pizza Creations, White Rabbit Gastropub, or a food truck and enjoy a picnic at Baker Park.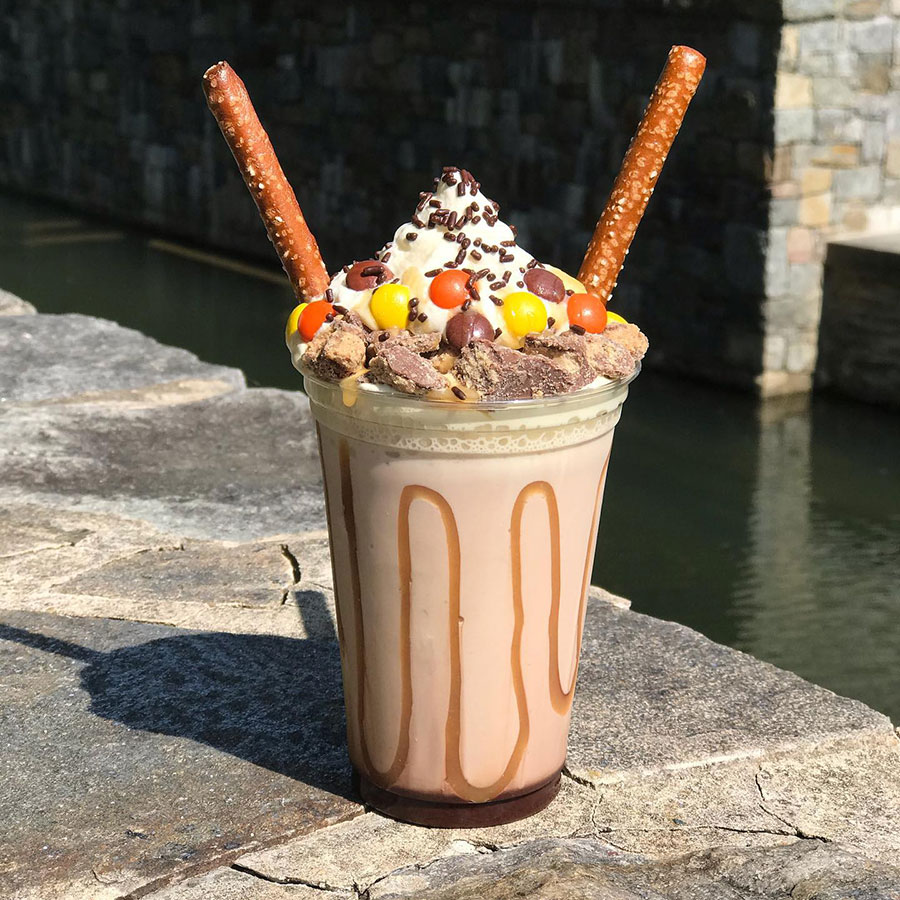 Or, if we're short on time, we may just walk to South Mountain Creamery's downtown ice cream parlor and split a milkshake. 
Eclectic Gems in Bethesda
I have yet to visit Anglo Dutch Pools and Toys in Bethesda but can't wait to check it out next time we're in Montgomery County. Solie Darvish founded this unusual mom-and-pop operation in 1985 as a pool supply store.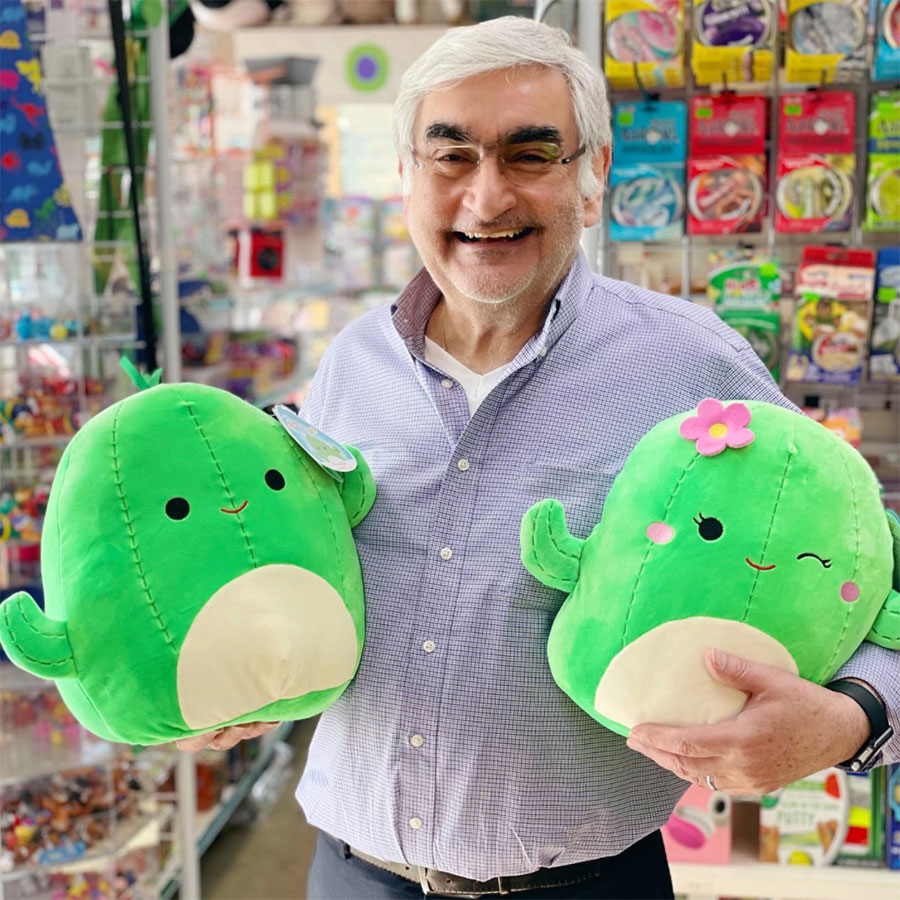 Located in Westwood Shopping Center, they continue to carry an eclectic mix of pool equipment and both classic (Fisher Price, Mattel, and Lego) and contemporary toy lines (Haba, Jellycat, and Squishmallow). They offer guides online with categories such as "hip" kids, the eco-minded, future architects, and avid crafters. 
This sliver of Montgomery County is very close to the nation's capital but can be a destination in its own right. Glen Echo Park, an amusement park popular with Washington, DC residents in the early 20th century, is best known today for its century-old Dentzel Carousel.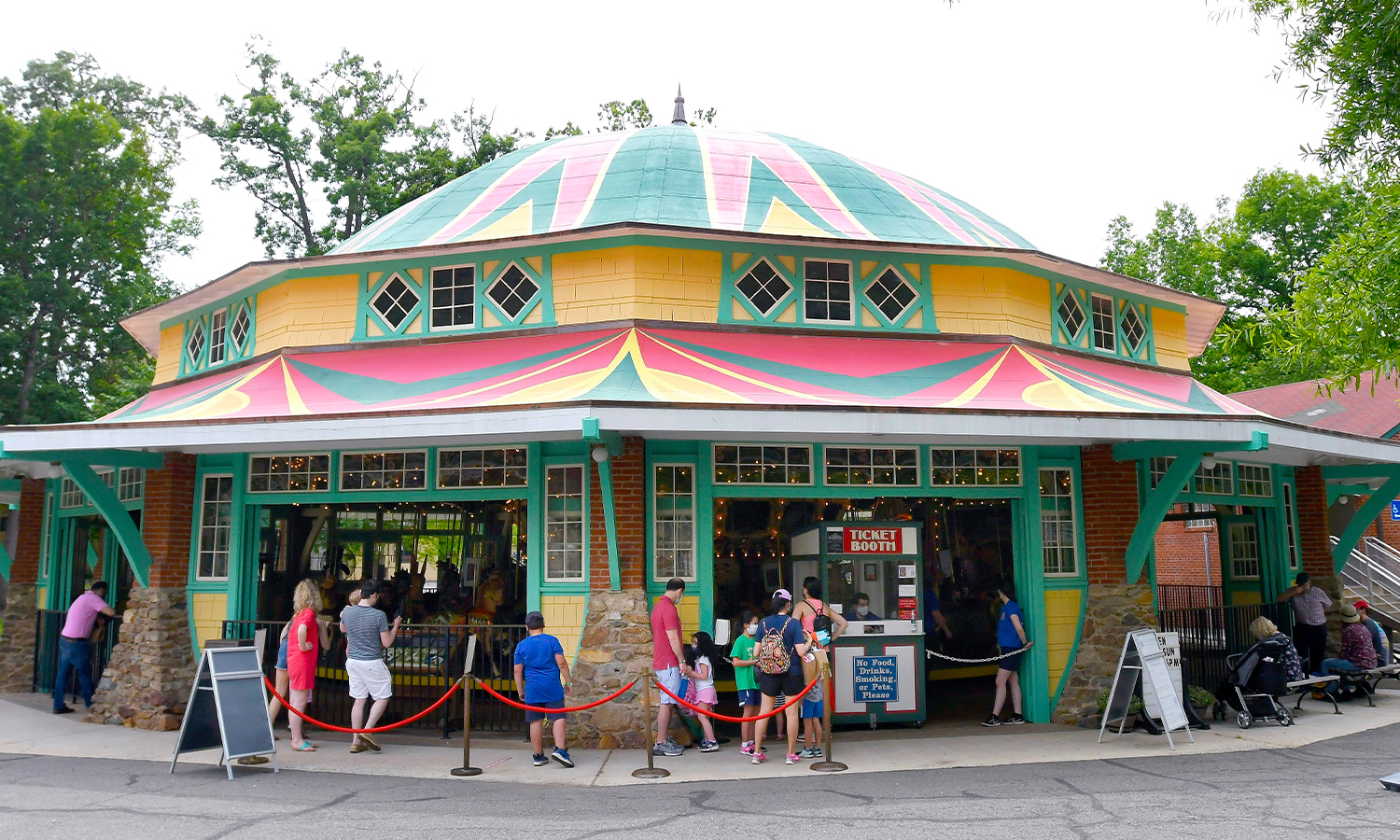 Open from May-September, the carousel only costs $5 for a four-hour window. Free parking is available on site.
On my "to visit" list is Sarah's Handmade Ice Cream & Treats run by mother-daughter team, Sarah and Annie Park. In the springtime, the nearby Kenwood neighborhood rivals the Tidal Basin in its display of cherry blossoms. Bethesda is also located along the Capital Crescent Trail, a rail trail running from Georgetown to Silver Spring. 
Family Favorites in Anne Arundel County
Another beloved local shop is Franklin's Toys, with locations in Annapolis and Severna Park. Jeff and Lee Franklin opened the shop in 1979 at the City Dock in Annapolis. Today, both the locations and owners (Anne Barnes and Stephen Kaufmann took over in 2017) have changed—but the philosophy of nurturing healthy play has not.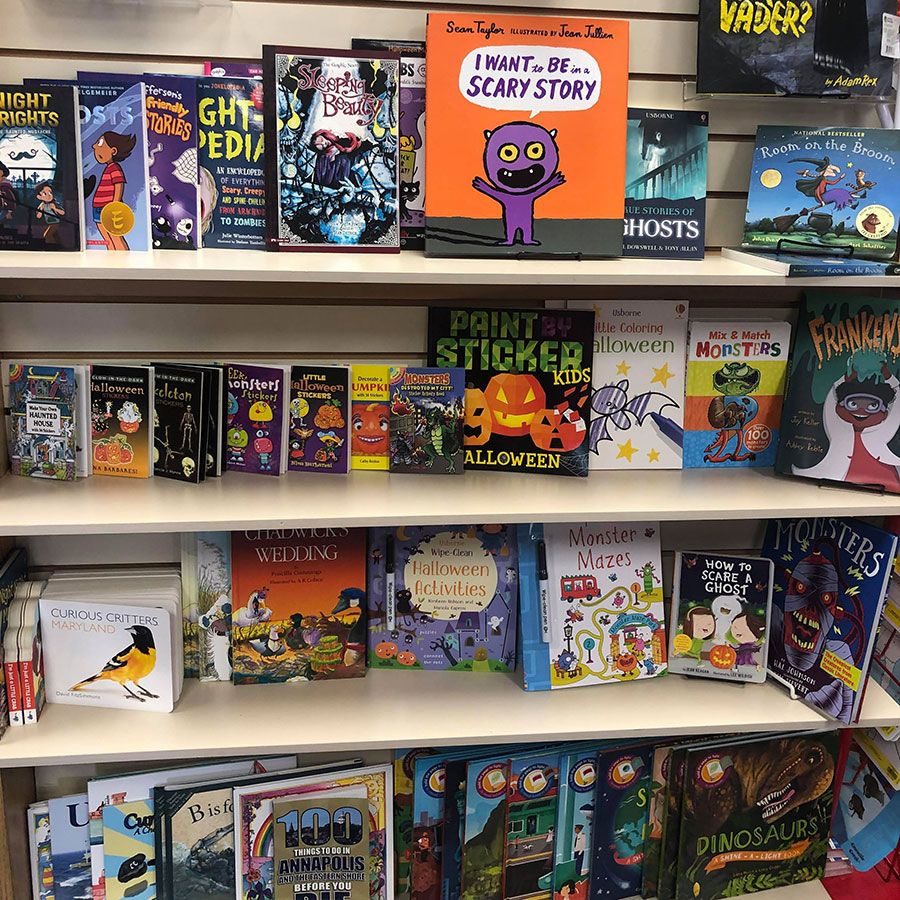 They offer a range of classics such as kites, puzzles, dolls, puppets, and instruments. Like the other independent toy stores, they are well-known for helping to find the perfect gift for the kid(s) in your life. 
Kinder Farm Park in Millersville, about three miles north of Franklin's Severna Park location, seems like a huge attraction for families. This farm-turned-county-park retains its agricultural roots with animals managed by the Kinder Park 4-H Livestock Club, historic farming equipment at the Visitor Center, tours of the Kinder Farmhouse, and blacksmithing demonstrations.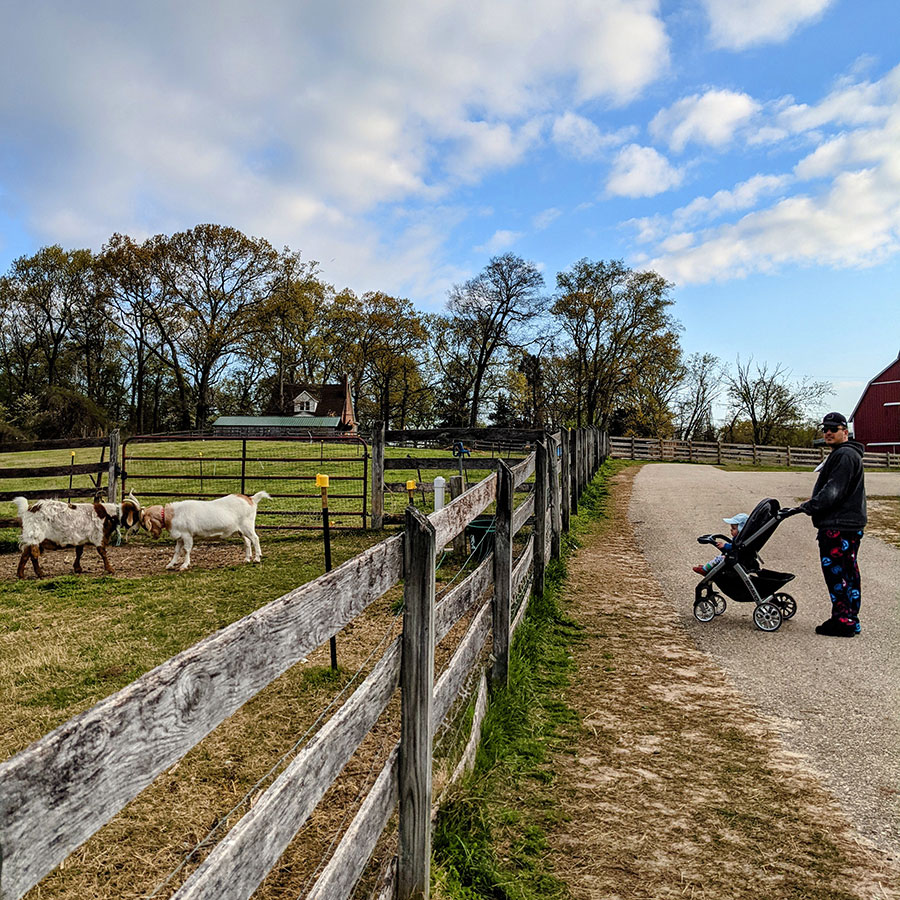 The nearly-300 acre campus includes a three-mile paved trail around the perimeter, natural trails throughout the park, plus a playground, picnic tables, pavilions, and a disc golf course. I also hear good things about the Baltimore & Annapolis Trail, which runs all the way from Annapolis to Glen Burnie. You can park and access this rail trail from the Earleigh Heights Rangers Station in Severna Park. If you've worked up an appetite, some local favorites are Donut Shack, The Breakfast Shoppe, and The Big Bean. 
---
Thanks to Jessica Celmer, Christina Elder, and Carly Tu for their contributions to this story.
Lead Photo: Anglo Dutch Pools and Toys
Auni Gelles is a public historian, ice cream enthusiast, and mom to an energetic toddler. A Seattle native, she has lived in Baltimore for 10+ years. Follow her at @aunigelles.