A Day in Historic Elkridge: Exploring One of Maryland's Oldest Towns

Like most kids, I didn't think my hometown of Elkridge, Maryland, was particularly special while growing up. It wasn't until later in my life that I realized how important Elkridge was in Howard County's development and Maryland's industrial revolution. I recently drove from Vermont to Maryland to revisit my hometown and look at it through my now-adult eyes. Come along with me and discover historic Elkridge.
Elkridge's Humble Beginnings
Founded in the early 18th century, Elkridge lies on the banks of the Patapsco River and is the oldest in Howard County. The settlers of what was initially known as Elk Ridge Landing developed the area into small plots of land to grow tobacco crops. Farmers would bring their harvest to a colonial-style deep-water port along the Patapsco, where they would load their goods onto ships bound for trade with England and the Caribbean. Over the centuries, catastrophic flooding caused by deforestation allowed silt and debris to fill what was once a navigable channel. Sadly, most parts of the present-day Patapsco along the banks of Elkridge are a mere three to four feet deep. 
Elkridge had a rich history in early industrial ventures, including iron forging, basket weaving, cotton, grist, and paper milling, and supporting the Baltimore and Ohio Railroad with some of its earliest employees. Iron and slitting mills produced nails and rods; later, rolling mills made sheet metal. Industry along the Patapsco continued to thrive until devastating floods wreaked havoc shortly after the Civil War. 
The Elkridge Furnace Inn
I chose the Elkridge Furnace Inn as the first stop on my history tour. Home to one of Maryland's first iron furnaces, the building that housed the furnace played a significant role in Maryland's early iron industry. Built by Caleb Dorsey, the furnace manufactured a product known as pig iron, used to forge everything from nails to shovels. Historical accounts also report that Elkridge's furnace supplied ammunition and cannons during the Revolutionary War.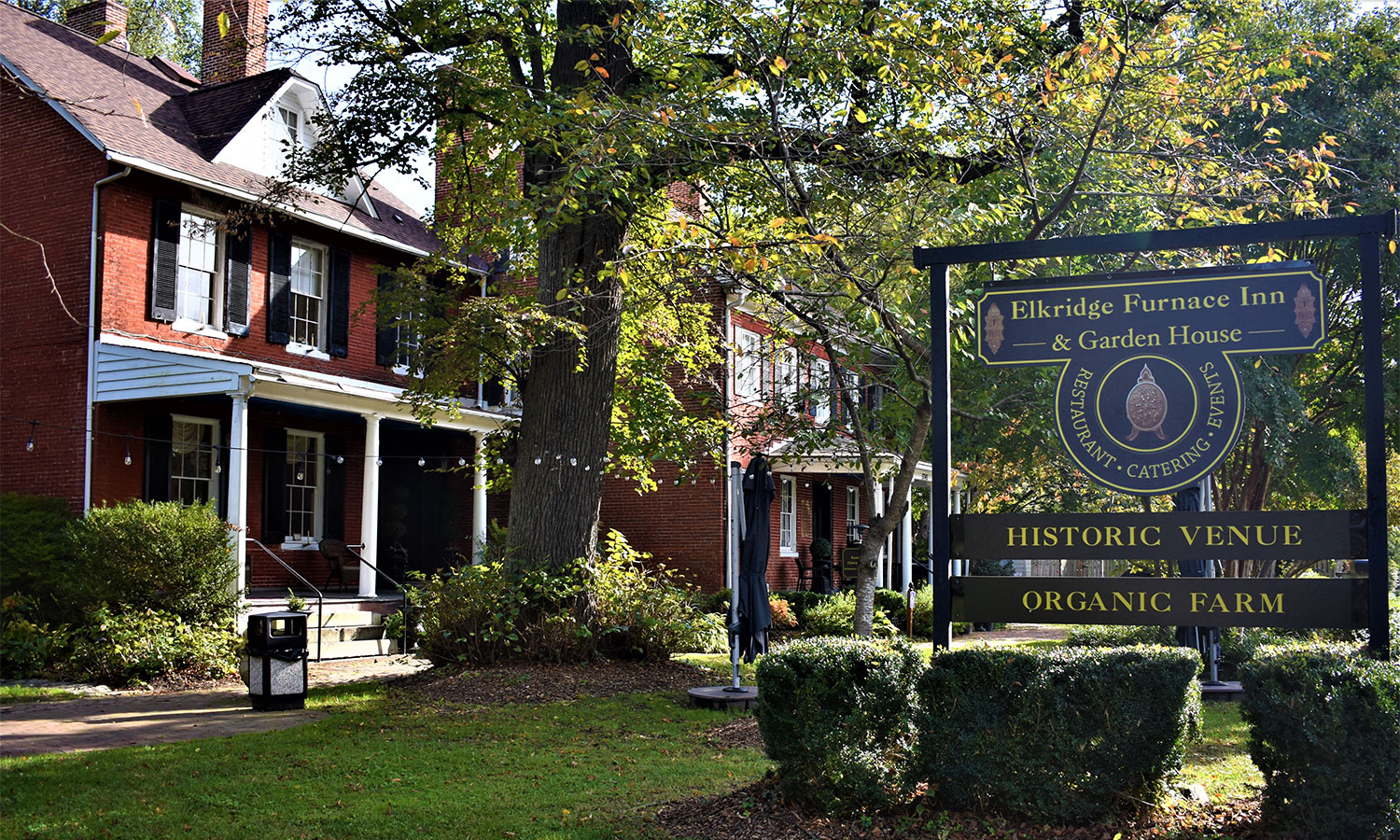 Today, the Elkridge Furnace Inn operates as one of the most elegant dining and wedding venues in the area. Owners Dan and Donna Wecker purchased the dilapidated structures back in 1989, painstakingly and meticulously restoring the building that had operated as a tavern and inn during the early 1800s. Dan, a French-trained chef, prides himself in creating an elegant farm-to-fork experience with vegetables grown on-site in their fully organic garden.
Melville Chapel United Methodist Church
Just down the street from the Furnace Inn, I stopped to visit the historic Melville Chapel. The original building dates to 1772, four years before the Declaration of Independence, and was one of the first Methodist churches built in America! In the early years of Methodist ministry, circuit riders – or Methodist preachers on horseback – would travel to colonies teaching the gospel. One famous circuit rider, Francis Asbury, visited the Melville Chapel in the late 1700s. 
Melville Chapel is still a thriving church community, offering adult and youth bible study programs, weekly worship services, and a parish hall. Melville is also home to the Elkridge Food Pantry, providing a full-service, grocery-store-like environment for low-income residents of the surrounding area.  
B & O Railroad's Thomas Viaduct
The Thomas Viaduct is on Levering Avenue, a quick ride across US Route 1 from the Furnace Inn and Melville Chapel. It spans the Patapsco River and connects the towns of Elkridge and Relay. Constructed in 1833, the viaduct is the oldest multi-span masonry curved bridge in the world and is a National Historic Landmark. 
Thomas Viaduct played an essential role in early Baltimore and Ohio (B&O) railroad history. The first American-built steam locomotive, Tom Thumb, carried B&O directors in a passenger car across the viaduct to Ellicott Mills at an impressive 13 miles per hour. It also took the first telegraph message from Washington, DC, across its tracks. The viaduct has been in service without interruption since it first opened to rail traffic in 1835. 
The Brumbaugh House
The next stop on my tour of historic Elkridge was The Brumbaugh House, located at 5825 Main Street. This beautiful Victorian house constructed in 1870 was home to Doctor Benjamin Bruce Brumbaugh. "Dr. B," as many called him, maintained a sixty-year-long career as Elkridge's local doctor. He and his wife practiced out of the home and made house calls.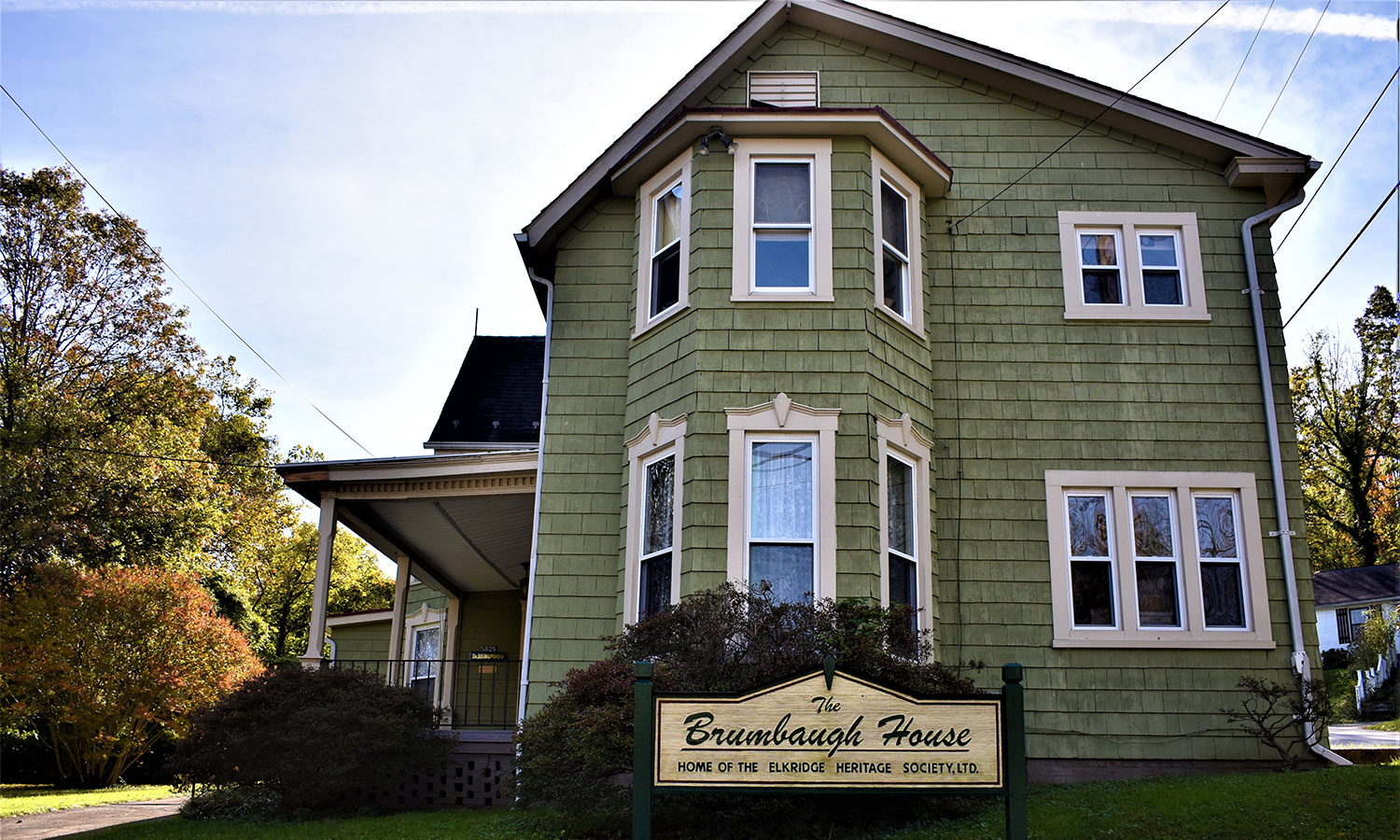 To this day, there are a group of Elkridge residents who call themselves "Brumbaugh Babies." Dr. Brumbaugh served three generations of Elkridge residents, delivering hundreds of babies and working until he was 90 years old. After Dr. B died in 1985, the Elkridge Heritage Society and the Rotary Club purchased the home to preserve the waiting room and office. A small museum inside continues to tell the story of generational medical care in the community. 
Side note: The Elkridge Heritage Society welcomes visitors interested in learning more about the town. Contact the society at 443-620-3347.
St. Augustine's Catholic Church
Set high on a hill along Old Washington Road sits the historic St. Augustine's Catholic Parish. Before the church's construction in 1844, Elk Ridge Landing Catholics would celebrate mass with a circuit-riding priest at a local home within the community. 
During the first twenty years of the church's history, priests would travel from Baltimore to say mass each Sunday. One of those priests, Father John Neumann, served the St. Augustine's community from 1849 to 1851. He went on to become Cardinal of Philadelphia before being canonized into sainthood in 1977. 
St. Augustine's is also home to the first parochial school in the Baltimore archdiocese. The School Sisters of Notre Dame took charge of running the school in 1892 and have served here ever since.  My mom and dad both attended school here, and I attended church and Sunday school here during my childhood. 
Belmont Manor
The last stop on my tour of historic Elkridge was the one I most looked forward to seeing again. I was privileged to have spent a lot of time at Belmont during my childhood when it was a privately-owned conference center because my father worked there part-time. Today, Howard County Government's Parks and Recreations Bureau owns and maintains the property, once the estate home of Caleb Dorsey, Jr, son of Caleb Dorsey, builder of the pig iron furnace.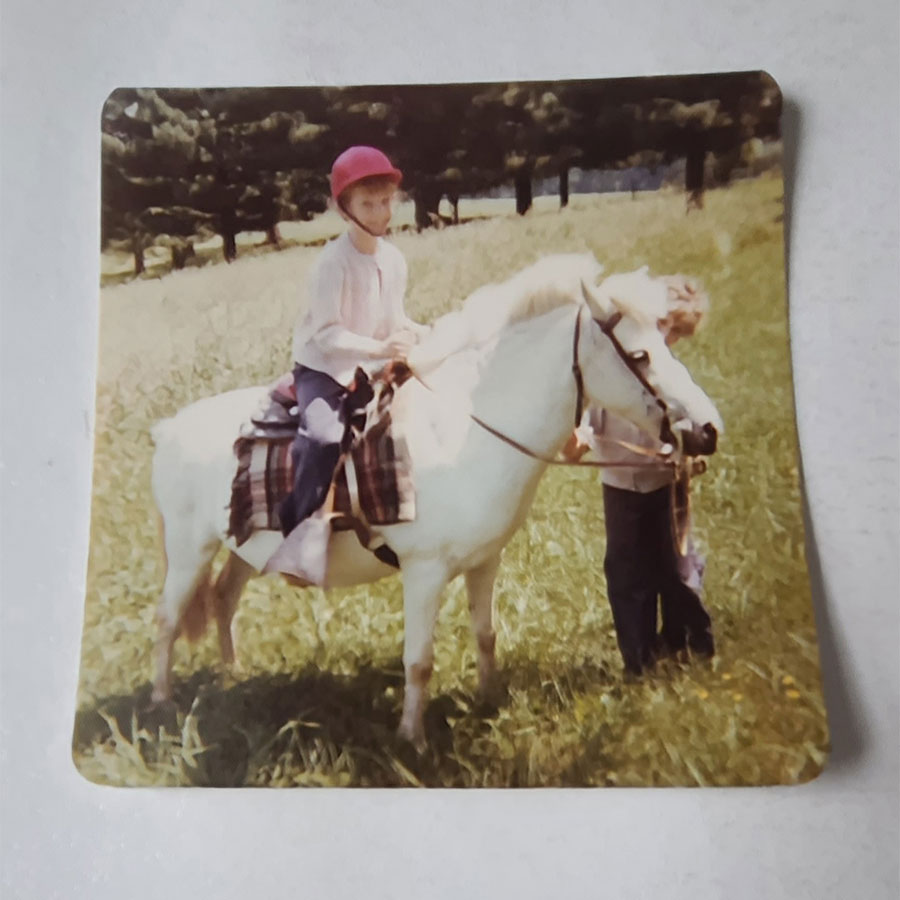 Belmont Manor has quite a fascinating history. From 1738 until 1962, the privately-owned manor was home to several notable residents, including Alexander Contee Hanson, Chancellor and US Senator from Maryland. The last owners, Mary Graham Bruce and her husband Howard Bruce, purchased the home in 1918. Mary is a descendant of Caleb Dorsey. 
Together, they owned a famous thoroughbred named Billy Barton, who graced the cover of Time Magazine in 1929. Billy Barton took second place in the prestigious English Grand National, a steeplechase race that only one American horse had ever won. When I was a child, I often walked past his gravestone on my way to the barn, wondering if the stories about his burial were true. Rumor has it that Billy Barton was buried in full racing regalia, standing up, as a nod to old Celtic customs.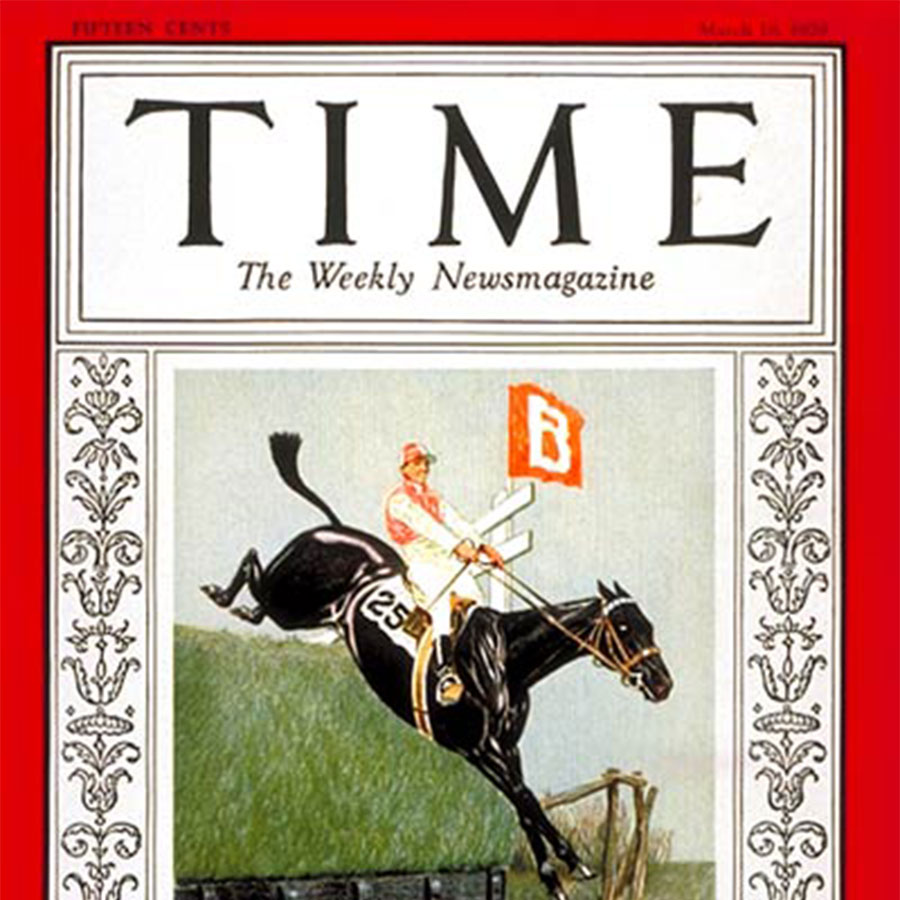 In 1947, Mary and Howard Bruce gifted 13 acres of the Belmont property to their daughter Julia and Tilton H. Dobbin. They built a home there known as the Dobbin House. But the Dobbins never lived in the house. Howard Bruce, who was friends with my grandfather, J. Ross O'Neill, mentioned to granddad that he had a house for rent on the Belmont property. In 1949, my grandparents and their four sons—including my father—moved into the home. 
The Bruce Family eventually gifted Belmont to the Smithsonian Institution in 1964, which operated the manor house and surrounding grounds as a conference center. My dad took such pride in Belmont, working tirelessly to maintain the grounds, which allowed us kids the privilege of spending time on the property when no conferences were in session. 
Looking back, I do have fond memories of growing up in Elkridge. It was such a tight-knit community with deep historical roots. Knowing that I descend from a small part of the history that built Elkridge brings a smile to my face and a deep sense of pride. I hope you take the time to explore my hometown and marvel at the history that helped develop Maryland's earliest industrial backbone. 
If You Go:
Elkridge is a 15-minute drive from Baltimore and a 45-minute drive from Washington, DC, set along the southeast corner of Howard County. Looking for more things to do in Howard County? Check out our suggestions for activities to enjoy and places to eat in the area.
---
Lead Photo: Belmont Manor & Historic Park
Colleen O'Neill Mulvihill is a retired Howard County career firefighter, certified holistic nutrition consultant and health coach, who has also become an avid travel writer. She is a wellness-travel seeker who enjoys sharing mind, body, and soul experiences along with holistic and healthy travel tips on her website and blog, HolisticHealthTraveler.com. You can follow her travels on Facebook and Instagram @holistichealthtraveler