Fall Cocktails Along Maryland Route 213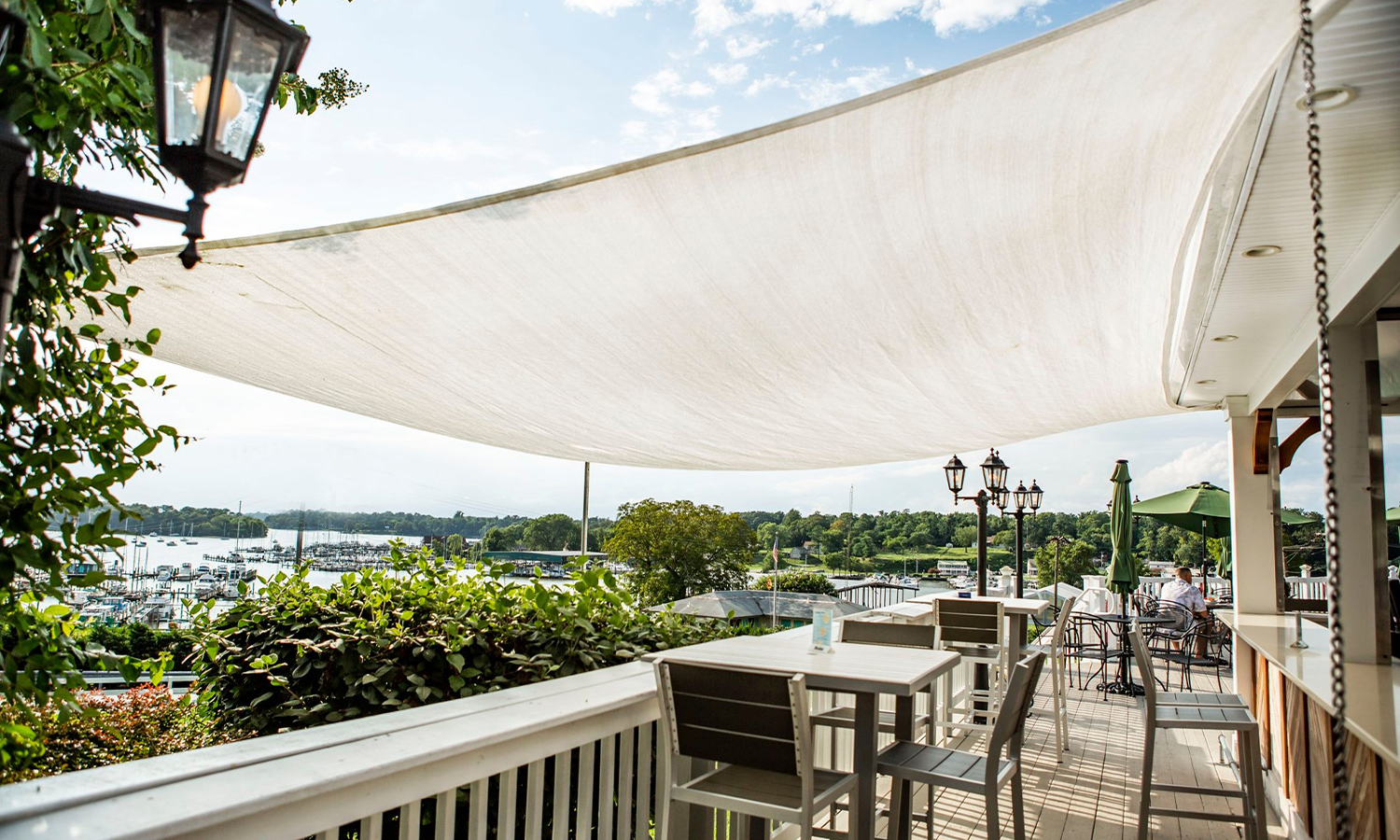 When people think of Maryland's Eastern Shore, they likely picture boats on the bay, tables heaped with steamed crabs, screw-pile lighthouses, waterfront views, and other images of maritime life. That vibe is practically baked into Visit Maryland's picks for the state's signature cocktails, a list that includes such warm-weather favorites as the Orange Crush, Maryland Mule, Pusser's Painkiller, and Black-Eyed Susan.
But there's still plenty worth seeing and doing on the shore as the fall brings brisk temperatures. On a recent Saturday, my wife and I ventured out to the Upper Eastern Shore for one of our favorite drives along Maryland Route 213.
Starting up at the Pennsylvania border, near the Fair Hill Nature Center in Cecil County, and ending at Wye Mills on the border of Queen Anne's and Talbot counties, the road boasts multiple river crossings and gorgeous farmland views. Best of all, it weaves through multiple charming small towns right on the water. 
Our mission on this trip: head into crush country to find delicious cocktails fit for fall. The bars and restaurants we visited did not disappoint.
Starting from Cecil County, we headed south and made our first stop in Chesapeake City, a delightful small town situated on the Chesapeake & Delaware Canal. With a large number of 19th-century frame and brick homes, and a main street with great restaurants, stores, and cafes, Chesapeake City oozes history and character.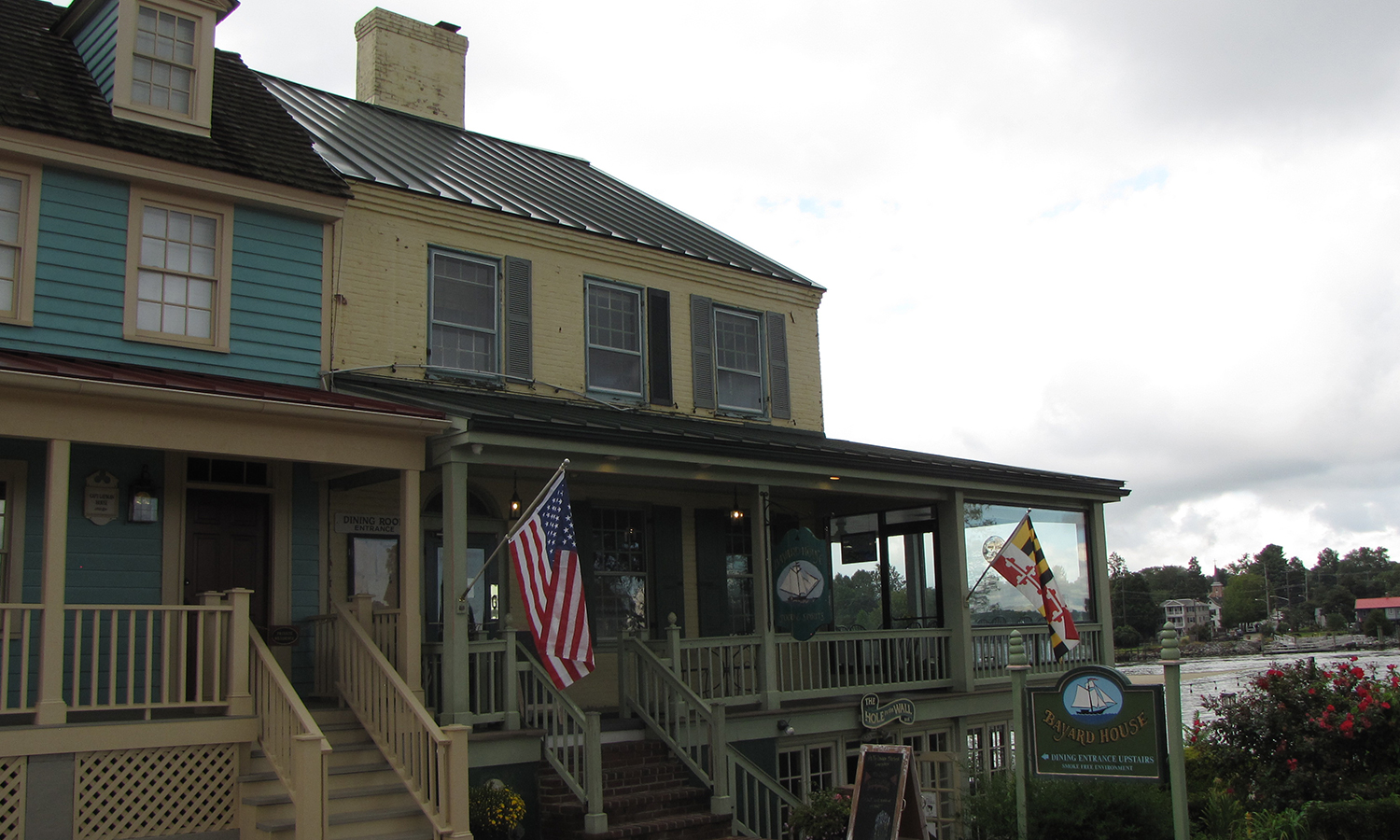 We started at the Bayard House Restaurant, a multi-level bar and eatery in one of the oldest buildings in town. For the spiked chai martini on the restaurant's fall menu, head bartender Gabby Robinson took inspiration from the every day: her regular Starbucks order of chai tea.
The drink ($9) combined vanilla vodka, amaretto, chai, and a splash of half-and-half. The chai hits the palate first, followed by vanilla and a hint of spice. It was nice and thick, but not overly so — like the lighter, spiced cousin of a White Russian. If you can, be sure to grab a seat at one of the Bayard House's outdoor tables overlooking the canal.
We happened upon our next stop walking up the main street. A sign outside a bed and breakfast, Inn at the Canal, advertised the Rummur Lounge, a bar with seating in the back garden and on the rear porch, offering a nice view of all the boats docked at the Chesapeake Inn Restaurant & Marina. The name (the word "rum" and its mirror image) tells you all you need to know about the menu.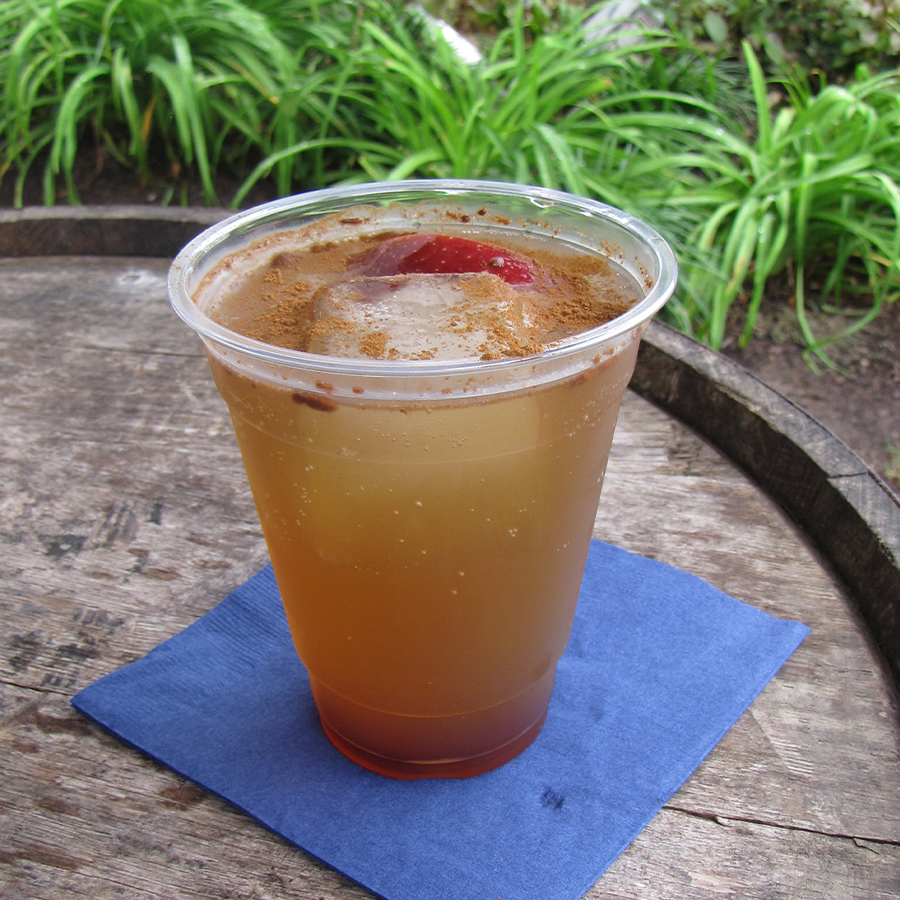 We ordered a Pirate's Booty ($10), a mix of spiced rum, apple cider, cider ginger beer, and maple syrup that came with cinnamon sprinkled on top and a red apple slice as a garnish. The cinnamon, followed by hits of apple and ginger, made for a great autumn combo. The maple syrup settled toward the bottom, offering a sweet ending.
From there, we drove a short 20 minutes south through farm fields, past the Chateau Bu-De Winery and over the Bohemia River, to Georgetown, home of the historical landmark Kitty Knight.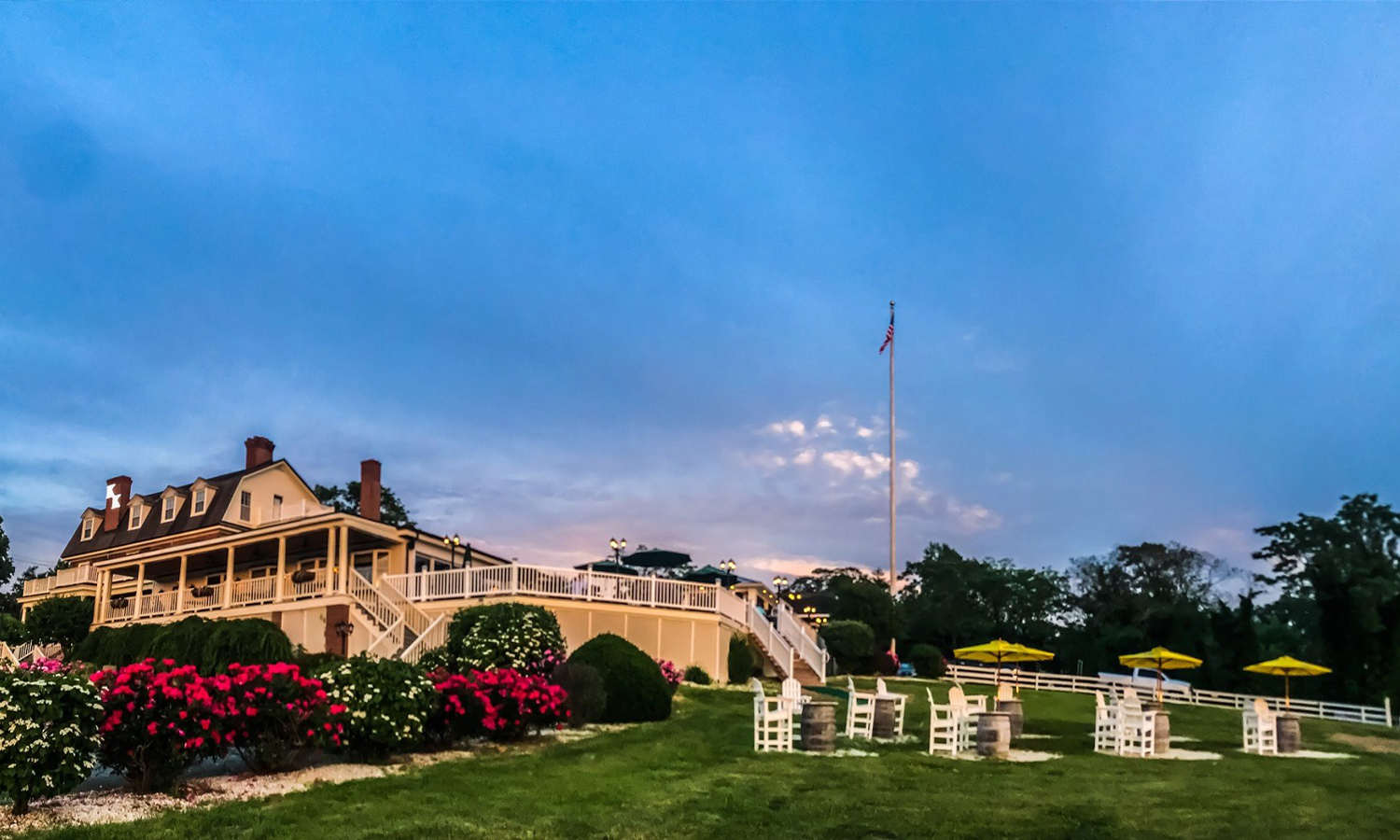 Named for a woman who famously convinced British troops to spare the town during the War of 1812, the inn, event space, and restaurant is perched on a hill overlooking the Sassafras River. There's ample seating to capitalize on the view, including a deck with an outdoor bar. Each season the bar releases a new mule, and lead bartender Seth Biggs gave us a preview of the drink for fall.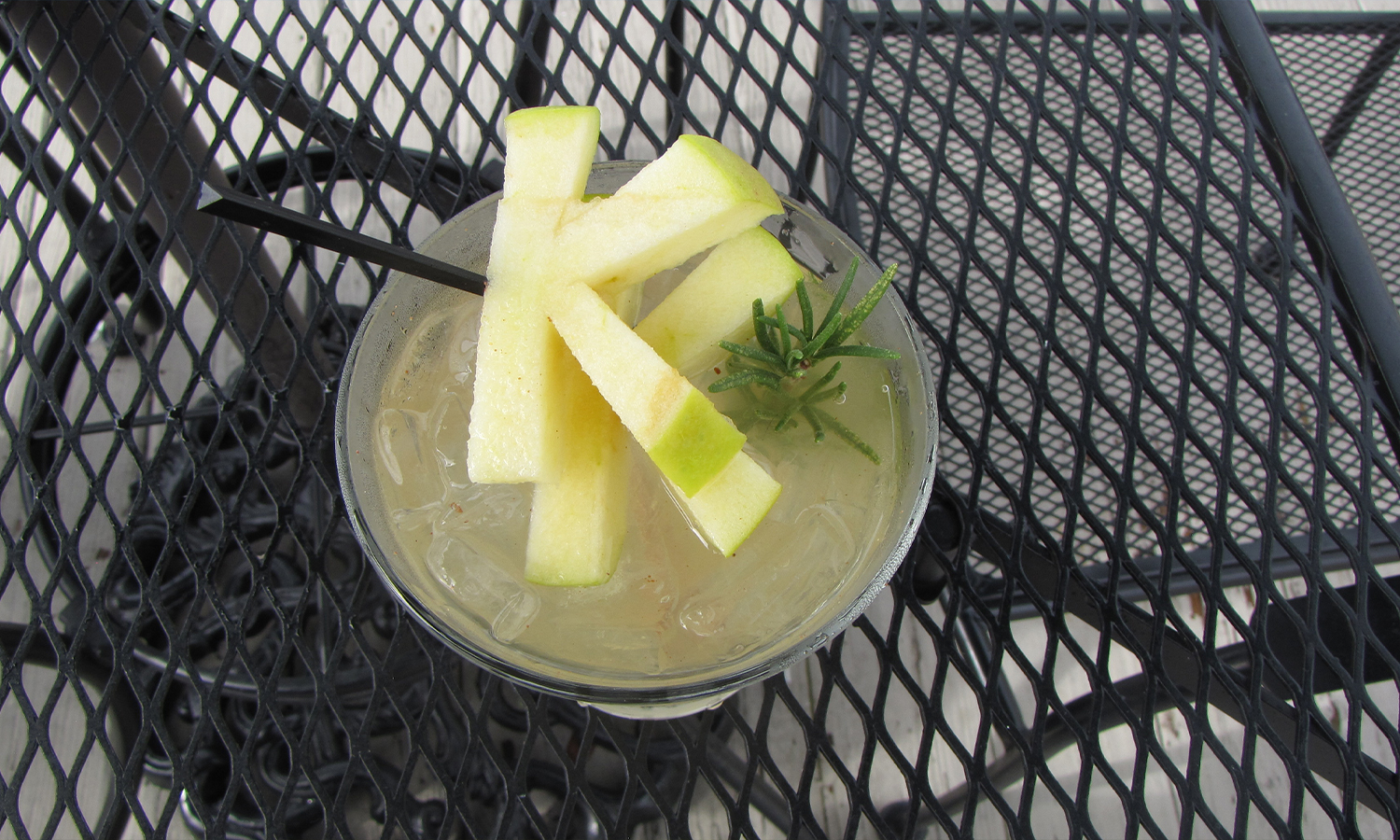 In addition to the standard vodka and ginger beer, this mule ($10) had apple cider and a cinnamon stick and was garnished with rosemary and two apple slices cut into K's. The drink was effervescent and tasted fresh; flavor notes of apple and cinnamon were most distinct, but not in a way that was overwhelming or cloying.
For our final drink, we continued down Route 213 to Bad Alfred's Distilling in Chestertown, one of the most picturesque small towns in Maryland. Many of the houses in town date to the 18th century, when Chestertown was a thriving port. Bad Alfred's is located off the historic waterfront, in the heart of the town's commercial street.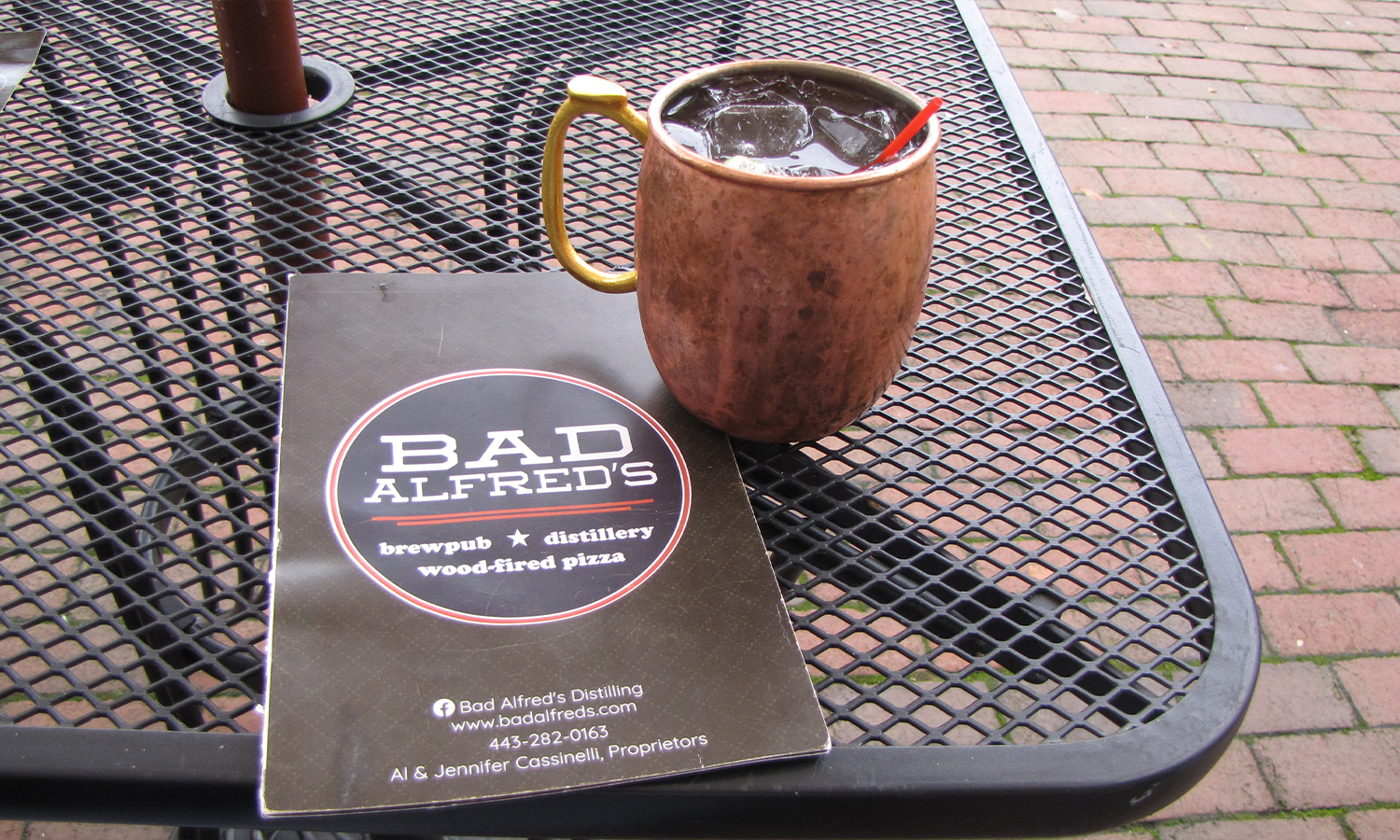 We enjoyed the Stubborn Mule ($7), which uses the distillery's apple brandy along with Jamaican ginger beer and fresh lime. The brandy offers light, crisp hints of apple and cinnamon to your standard mule. While it had the lightest body of the drinks we tried, it fits right in with decorative gourd season (warning, this link is NSFW).
While You're in the Area
Both Chesapeake City and Chestertown, in particular, are worth exploring on foot — there's no shortage of amazing architecture to see; the Historical Society of Kent County offers a free digital walking tour of Chestertown if you want some guidance. In Chesapeake City, you can also walk, run or bike on the C&D Canal Trail, which runs for 17 miles along the waterway to Delaware City, DE. If you have the time, it's worth continuing down Maryland Route 213 to Centreville, home to the oldest courthouse in continuous use in Maryland and many stately homes.
---
Lead Photo: The Kitty Knight Staff
Brandon Weigel is a writer and editor based in Baltimore. His work has appeared in Baltimore Fishbowl, City Paper, The Washington Post, and other outlets. When not traveling the state, you're likely to find him enjoying a good whiskey, watching the Orioles and Ravens, or driving his beloved vintage Mercedes.