We're Pawsitive the Eastern Shore Is Dog-Friendly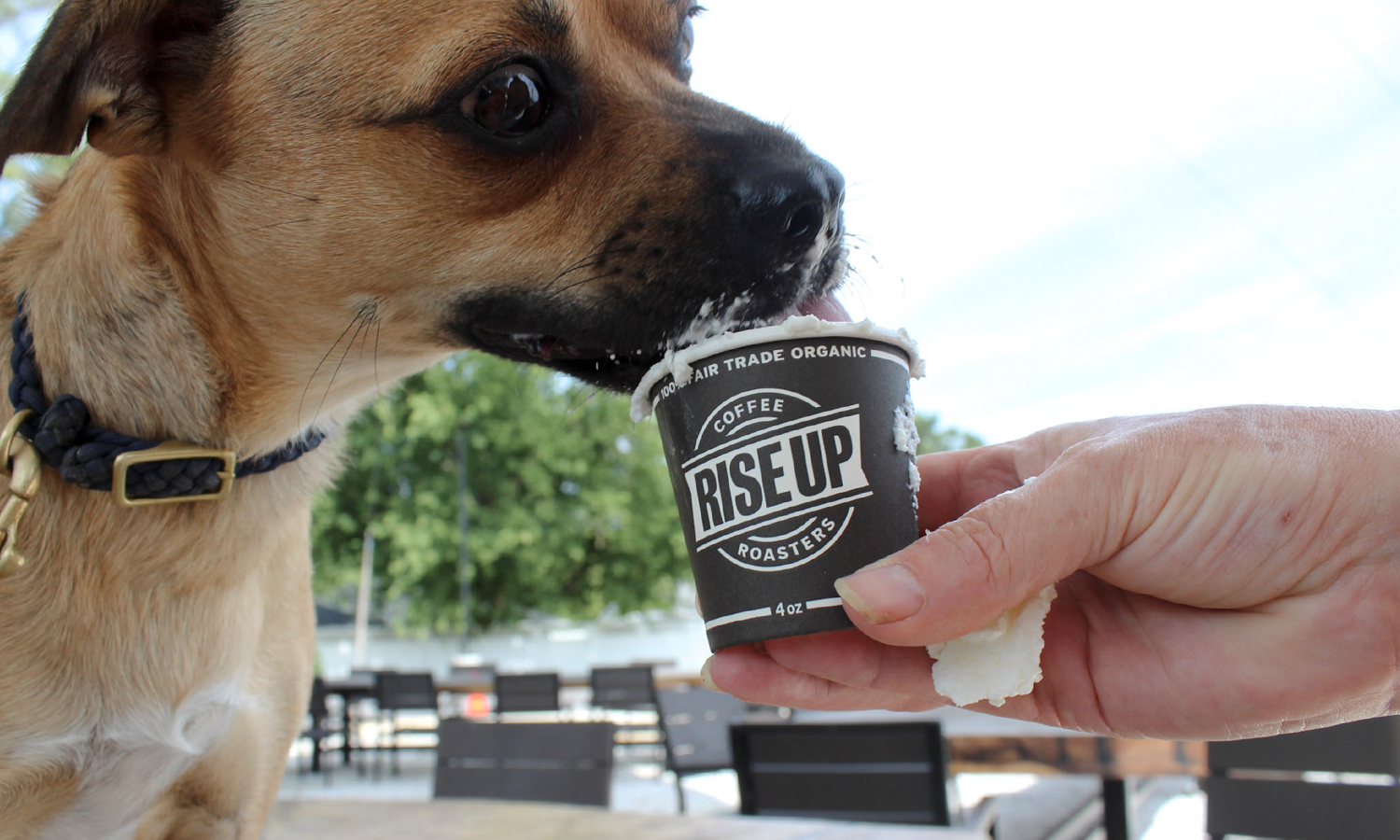 After a long week at work, you're excited to spend a weekend getting out and about. But wait—you don't want to leave your furry four-legged canine at home! I've got good news for you: The Eastern Shore is dog-friendly! Get ready for fun adventures with your pup.
These recommendations are for dogs that like to be social, so get ready to party! 
Start the weekend early
Who says you have to wait until the official weekend to start relaxing? Eastern Shore SUP out of Easton, MD welcomes paddlers and their canine friends. Join them on Thursday nights for a free paddle down the beautiful Tred Avon, or on one of their many adventures throughout the region. Facilitator Kate Richards and friends from Easton Cycle and Sport give free tips to newbies. Several members have dogs that join in, and no reservation is required. Just be sure to bring a life jacket for you and your pup—they're required! 
Put some pep in puppy's step
You have to get your coffee before a big road trip, right? Well so does Fido! Stop in at any of the Rise-up coffee locations for a treat for the both of you. You can start your journey in Annapolis, Easton, Cambridge, or Rehoboth Beach! Go to the drive-thru, order your choice of beverage and ask for a pup cup (a little cup of whipped cream). Bon appetit! 
Go on a doggie double date
You likely don't get to see your friends during the week, and neither does your dog! Make a date with a bestie like our dog Tater did with her pal Mila in beautiful St. Michaels, MD, and treat them both with a special treat cooked to order off Foxy's Harbor Grille canine menu. I'm not joking! Entrees for pups include Lillie's Chicken and Bowser's Burger, both chopped into small pieces and served in a special bowl.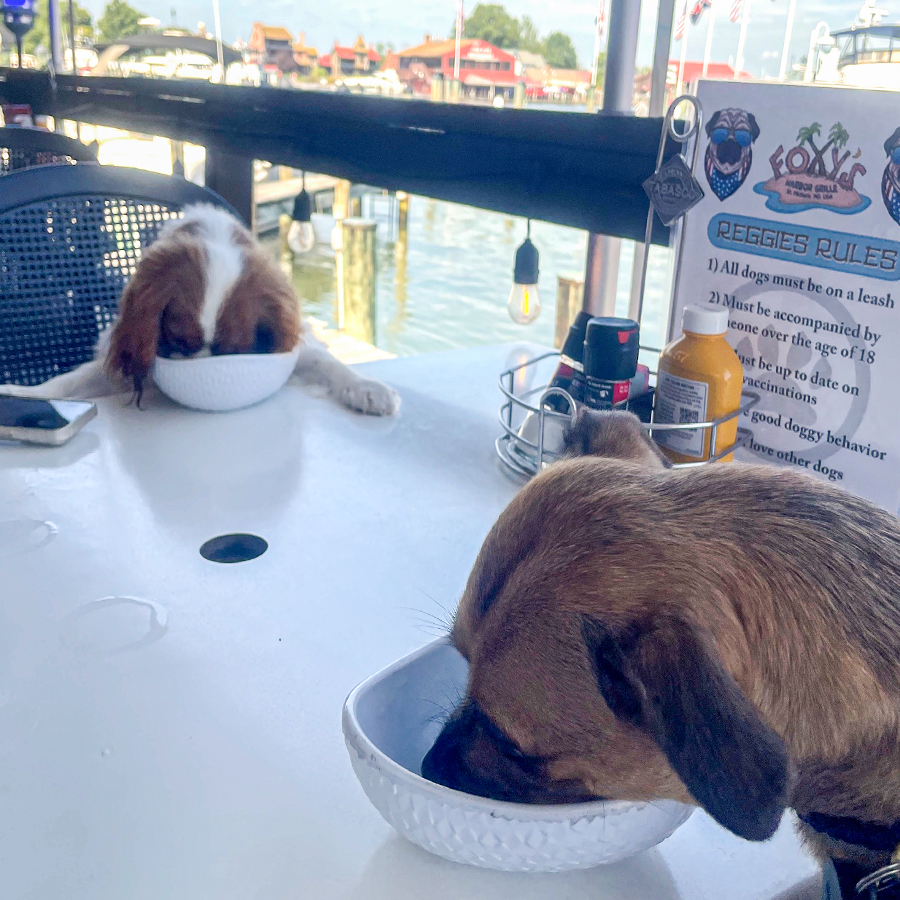 The special doggie menu was created in honor of a rescue pup from the Keys and donations from the restaurant's owner, Terry Knopp, are made regularly to animal rescue organizations in Maryland, Florida, and also the Puerto Rico Dog Fund. Reggie, the dog that inspired it all, is no longer with us, but his rules and his fave dishes are still in play. Dogs are treated with utmost respect by the Foxy's crew—a bowl of delicious ice water is on the house! 
Shop til you drop
Saturdays are for shopping with friends, and there are lots of places to find doggie goods. Our faves are The Preppy Redneck in St. Michaels for Maryland themed merch. For unique and beautiful treats and clothing, we also enjoyed shopping in Arrae in Easton.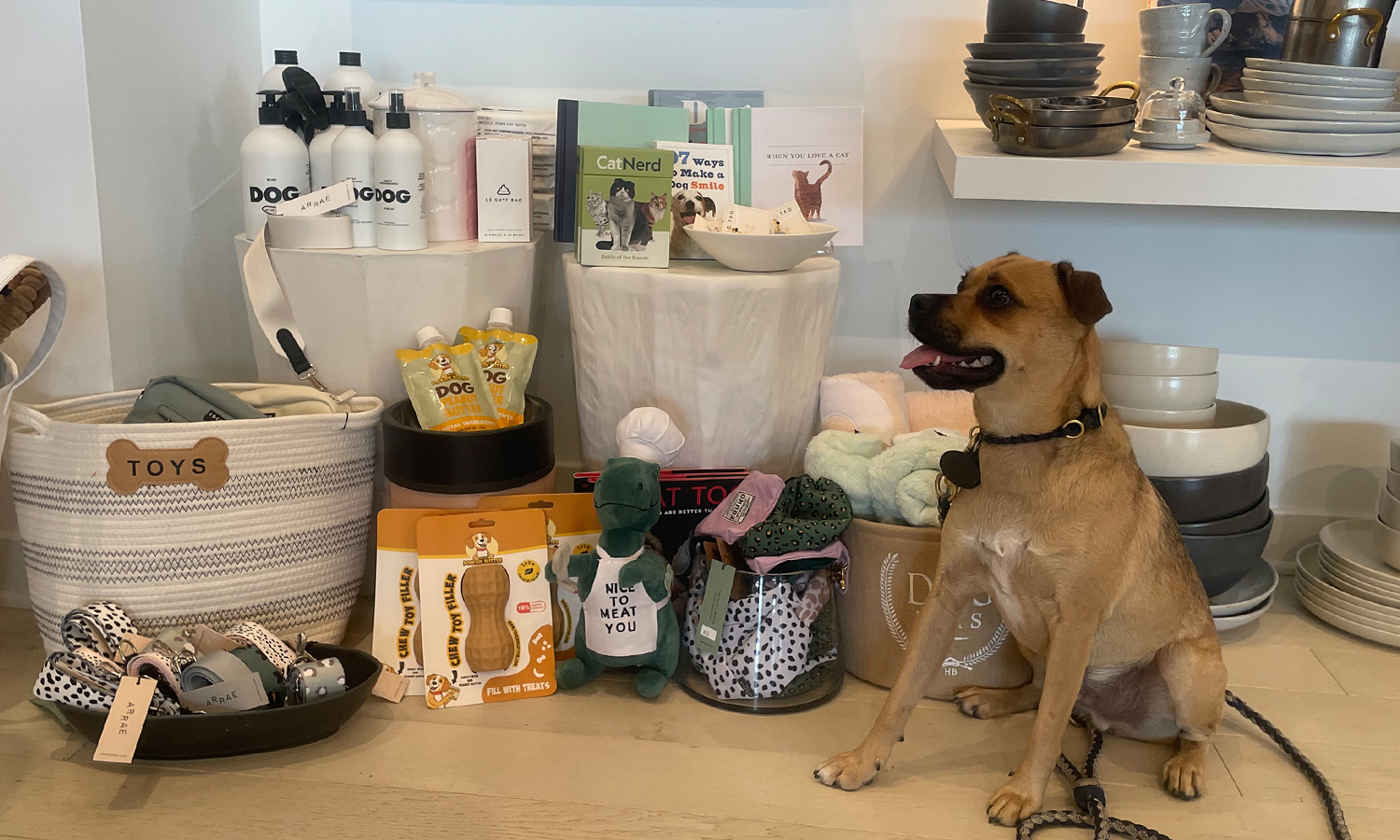 Tater tried on a handsome winter coat. During the holiday season, they also had doggie beer (which is really bone broth in a cute can)!
Sunday funday at the beach
For major relaxation, take your furry companion to Assateague Island National Park. This amazing park is home to wild ponies which enhance the incredible experience of an undeveloped beach that goes on for miles. Pups are welcome although they do need to remain on a leash. There are a ton of canine companions as well as horses that enjoy this beach, so make sure your dog is okay with others. Hint: walk past the lifeguard protection zone to the surfing area to find some quieter spaces. 
Wind down with a pet playlist
Have you played around with Pet Playlists on Spotify? Spend some quality time chilling out with your dog on your way home.  
Deena Kilmon is an artist and writer based in Talbot County, Maryland.  She serves as Director of Strategic Initiatives for the Easton Economic Development Corporation. When she is not at work, she very much enjoys exploring the region with her spouse, two daughters, and her "grand-dogs" Tater and Old Bay. Kilmon is a Leadership Maryland alumna and a graduate of The University of North Carolina – Chapel Hill. Follow on Facebook & IG @ddkilmondesigns and @discovereaston. Tater, the star of this article, is a rescue from Baywater Animal Rescue. Click here to follow Tater online.