Fall in Love With Chesapeake City, Maryland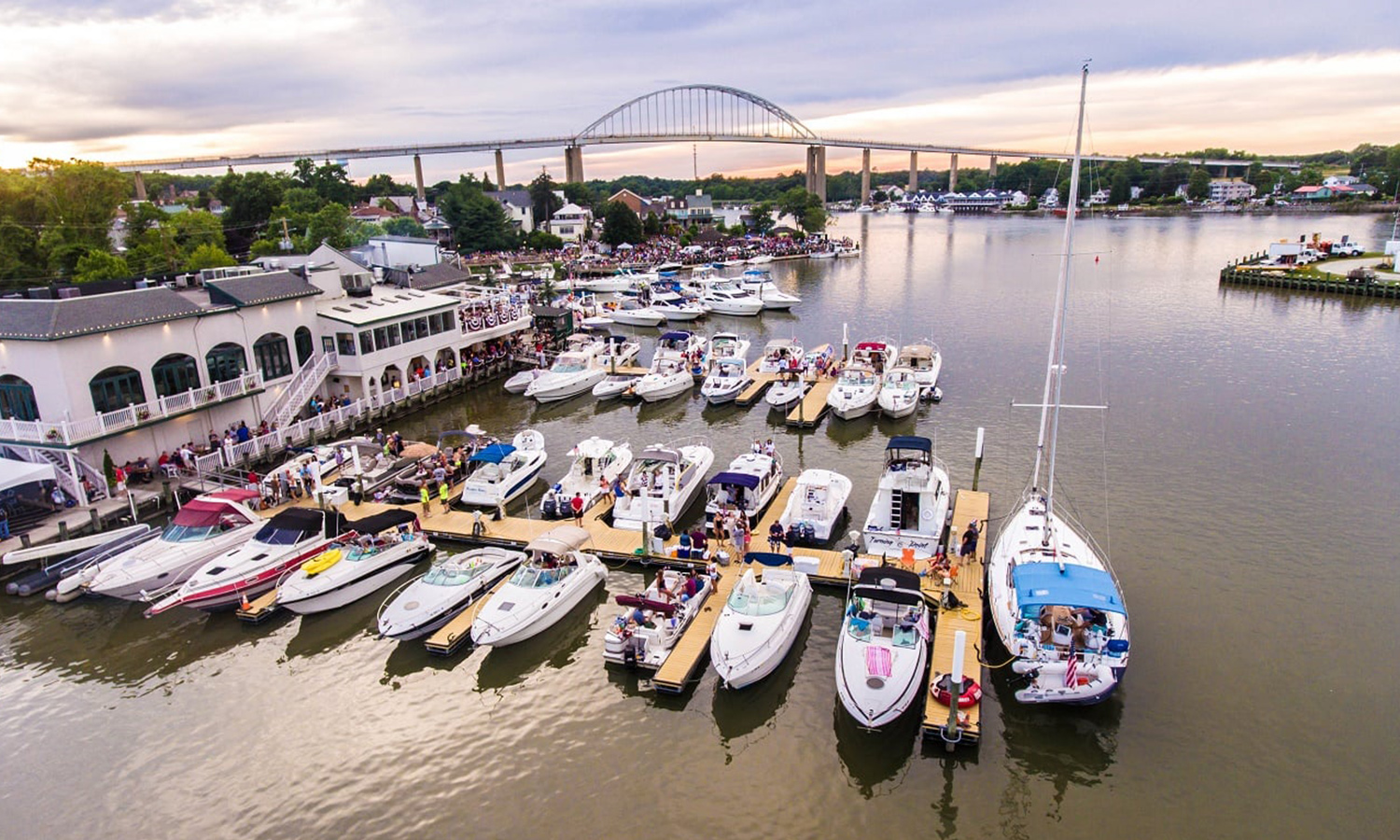 Sometimes, I get the urge to drive to a place that hearkens back to a simpler time. I point the car toward Maryland's Eastern Shore, head over the Bay Bridge, and take 301 North until I arrive at a very special place. With a population of 736 (according to the 2021 census), my getaway for the day couldn't be a better sanctuary from all the hustle and bustle of home: Chesapeake City, Maryland.
History of Chesapeake City, Maryland
Chesapeake City is a true gem that everyone should experience. It's a picturesque and historic town whose roots echo back to colonial days.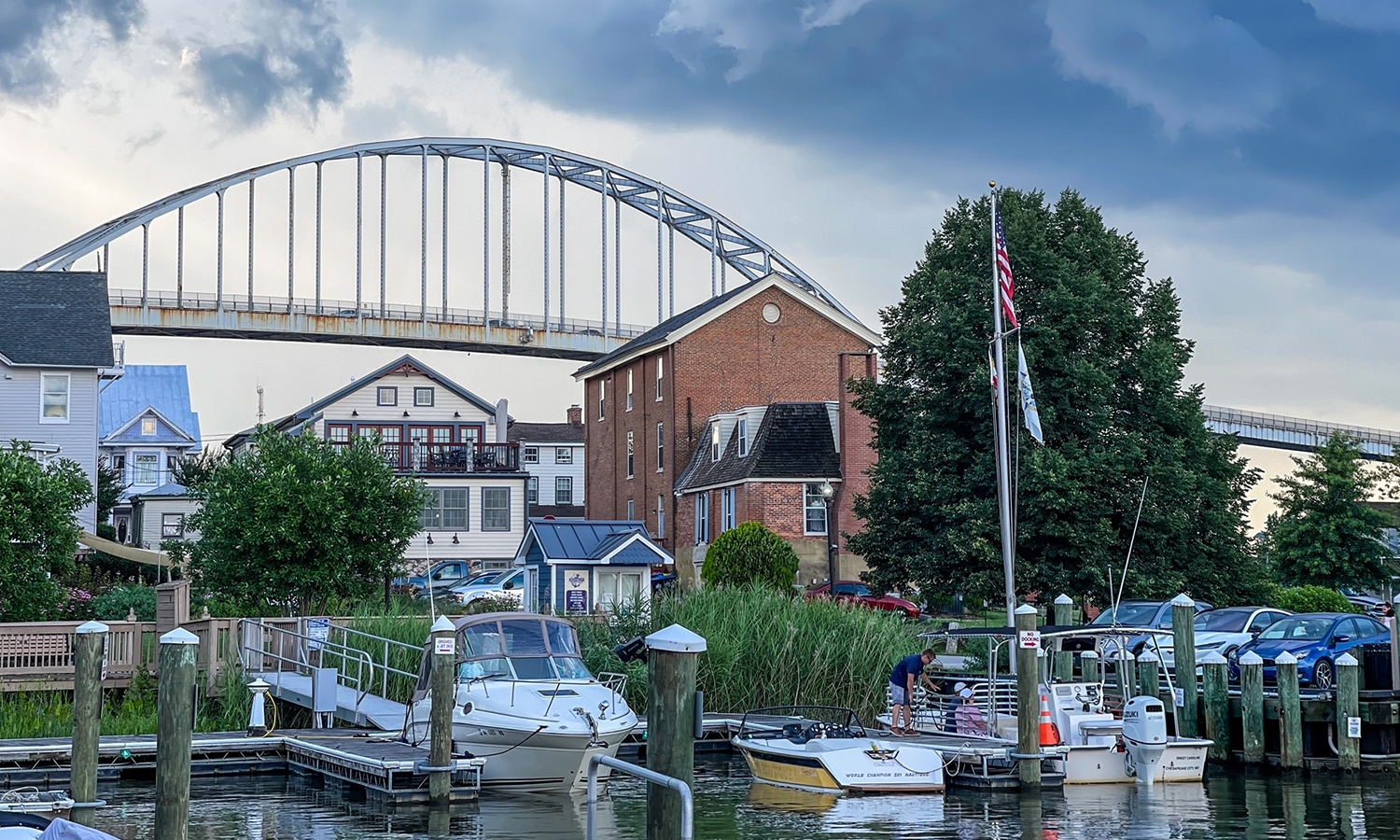 It was originally called Bohemia Village. That changed in 1829 when the Chesapeake & Delaware Canal was created: a hand-dug, 14-mile canal that helped the town prosper as a busy commercial shipping community.  In 1839, the town changed its name to Chesapeake City. In 1927, the canal was dredged to sea level, and in the 1960s, the canal was widened and regarded as the third busiest of its kind in the world. 
That's just a short bit of history. There's so much more to uncover, which is why you may want to put the C&D Canal Museum on your itinerary. There, you'll learn more about the history of the C&D Canal and see the picturesque mini lighthouse. 
Get outdoors
If you're more of an outdoorsy person,  walk along the C&D Canal Recreational Trail (also known as the Ben Cardin Trail), which consists of 15 miles of trail that runs along the connection of C&D Canal and Delaware Bay.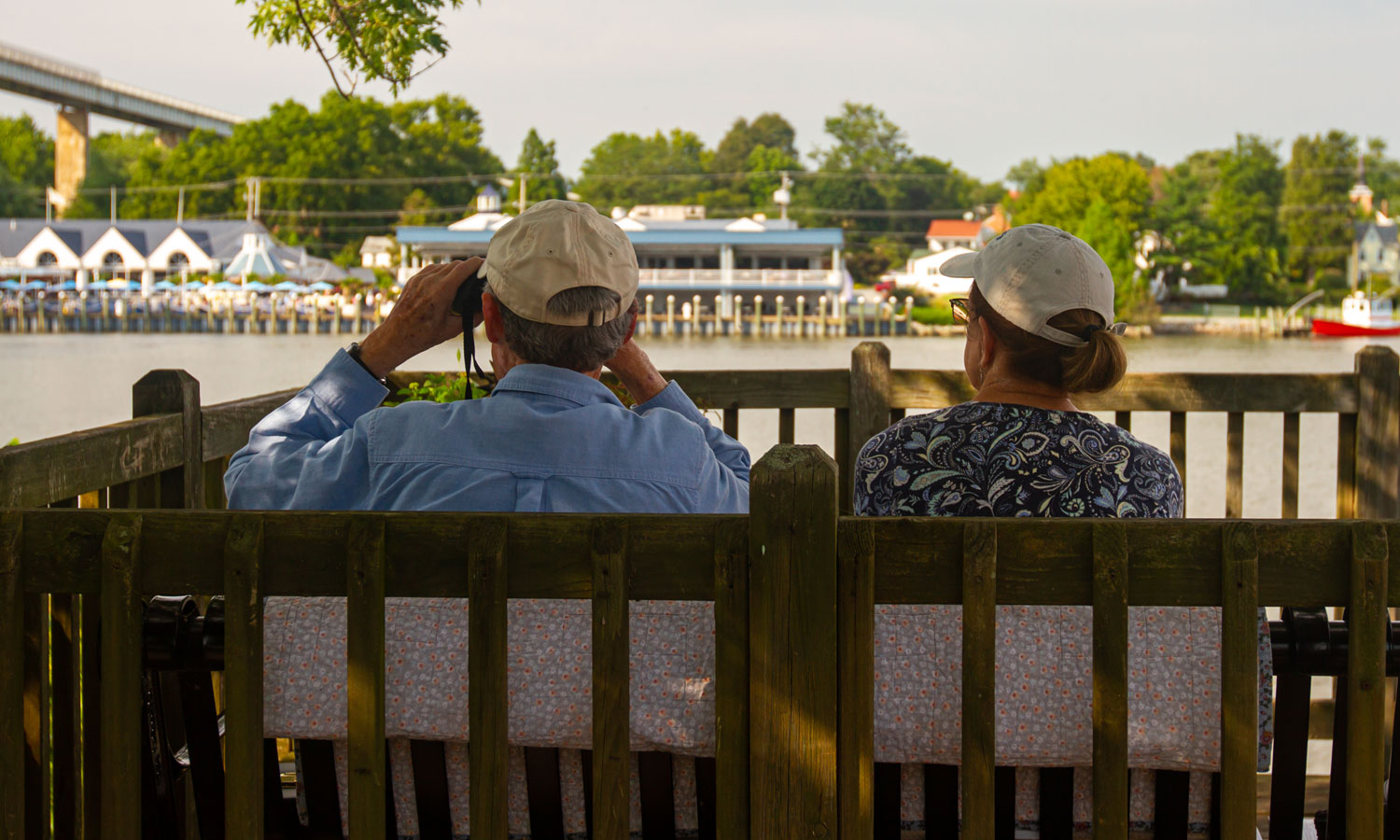 If you'd like to leave the land and get on the water, there are a few options. Option 1 is to jump aboard the Chesapeake City Ferry. Check the ferry schedule posted at the ticket office in town on Bohemia Avenue. (Bringing your bike? They're allowed on the ferry.) Option 2 is to book a sunset cruise or private party through Chesapeake City Water Tours, the same business that runs the ferry. Option 3 may work for visitors who want to spend time in town during the months of April through October: M/V Bay Breeze offers crab and wine cruises, as well as canal tours.
My favorite spot to soak in the town's charm is the newly renovated Pell Gardens Park. Canal Creamery, the cutest pink ice cream shop you've ever seen, is just across the street. Enjoy your treat while sitting on picnic tables, taking in the canal views and maybe even live music. Tip: pose for a photo with your ice cream in hand and capture the Canal's iconic bridge in the background.
Wine and dine
Regarding restaurants, you have some great choices, and they all have water views. If you're not worried about spending a few dollars, I suggest The Bayard House Restaurant, located right on the canal. This historic home has was transformed into a charming restaurant with an air-conditioned glassed-in porch that offers a canal view while keeping you out of the July heat. There's also a patio with tables outside if you are so inclined. We've also eaten outdoors in a more casual setting at The Chesapeake Inn.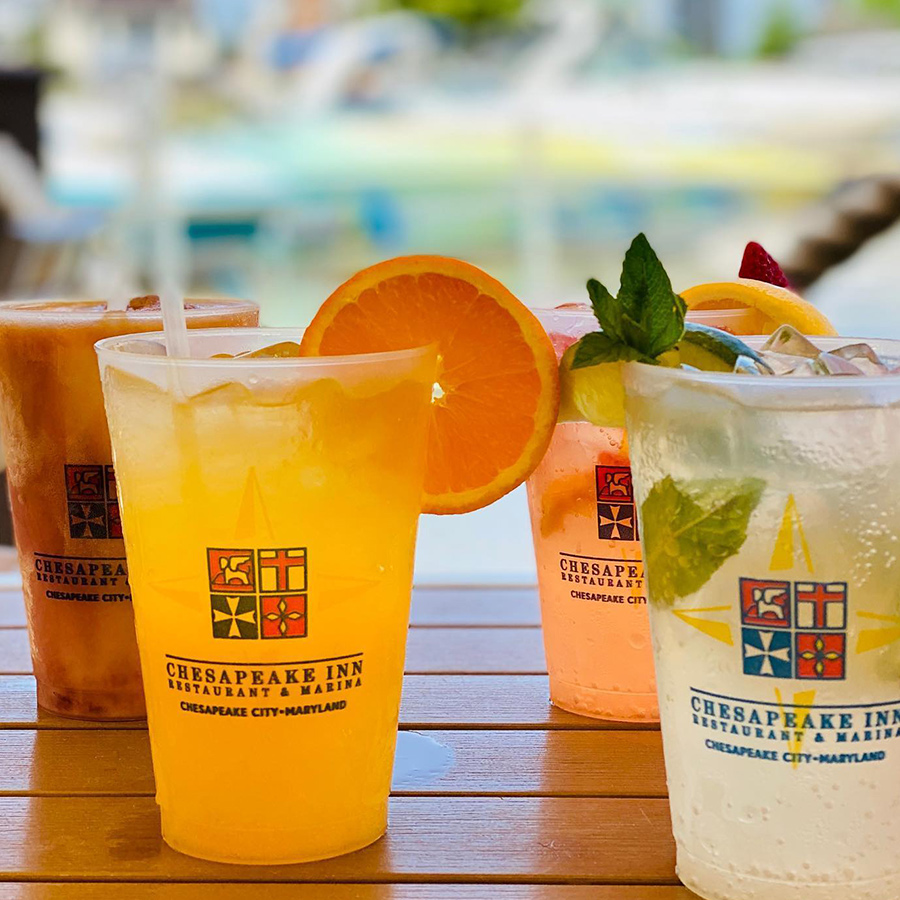 This restaurant and bar is a fun-loving place where you can sit outside and listen to live music in the summer and fall months as you watch the boats parade in and out of the canal. On the north side of the canal is Schaefer's Canal House, which features casual dining, a bar on the second floor, a live entertainment schedule, and, during summer months, a tiki bar on the outside deck. 
Shopping in Chesapeake City, Maryland
While Chesapeake City is not a mecca of shopping and boutiques, the shops in town are worth visiting. Belle on Bohemia features toys, antiques, gift items, and candy. The Old Gray Mare Gift Shoppe is a great place to peruse home goods, including your favorite nautical items, candles, home décor, and gourmet foods. You won't get lost looking for shops—they're all within walking distance.
---
Lead Photo: Chesapeake Inn
Stephanie Verni is an Adjunct Professor of Communication at Stevenson University and the author of seven novels. She has taught a variety of communication courses, and she especially loved teaching courses in travel writing. A true Marylander, she enjoys writing about the beauty of her state and incorporating Maryland locations into her books. When she's not writing, you can find her on her boat cruising the Severn River with her family. She's on Instagram at @stephanieverniwrites