A Mother-Daughter Weekend in Berlin, Maryland

Sometimes, trips don't go as planned. Your kid gets pink eye, you get a massive headache, and the forecast calls for hours and hours of rain on your one full vacation day. This happened to me just before our recent mother-daughter weekend in Berlin, Maryland. Truthfully, I thought about calling it off. (Spoiler alert: I'm so glad I didn't!) I packed Advil, eye drops, and hand sanitizer, made a Walmart run for rain boots, and headed for the Bay Bridge at midday on Friday. The sun was shining, and there was ice cream in our near future.
Did you know Island Creamery in Berlin was named the Best Indie Ice Cream Shop by a 2023 USA Today contest? I did, thanks to my job with Maryland Road Trips! I also knew I couldn't take 50 East without stopping in Oxford for Scottish Highland Creamery, another highly acclaimed spot (and one of the many delicious ice cream options between the mainland and Maryland's coast).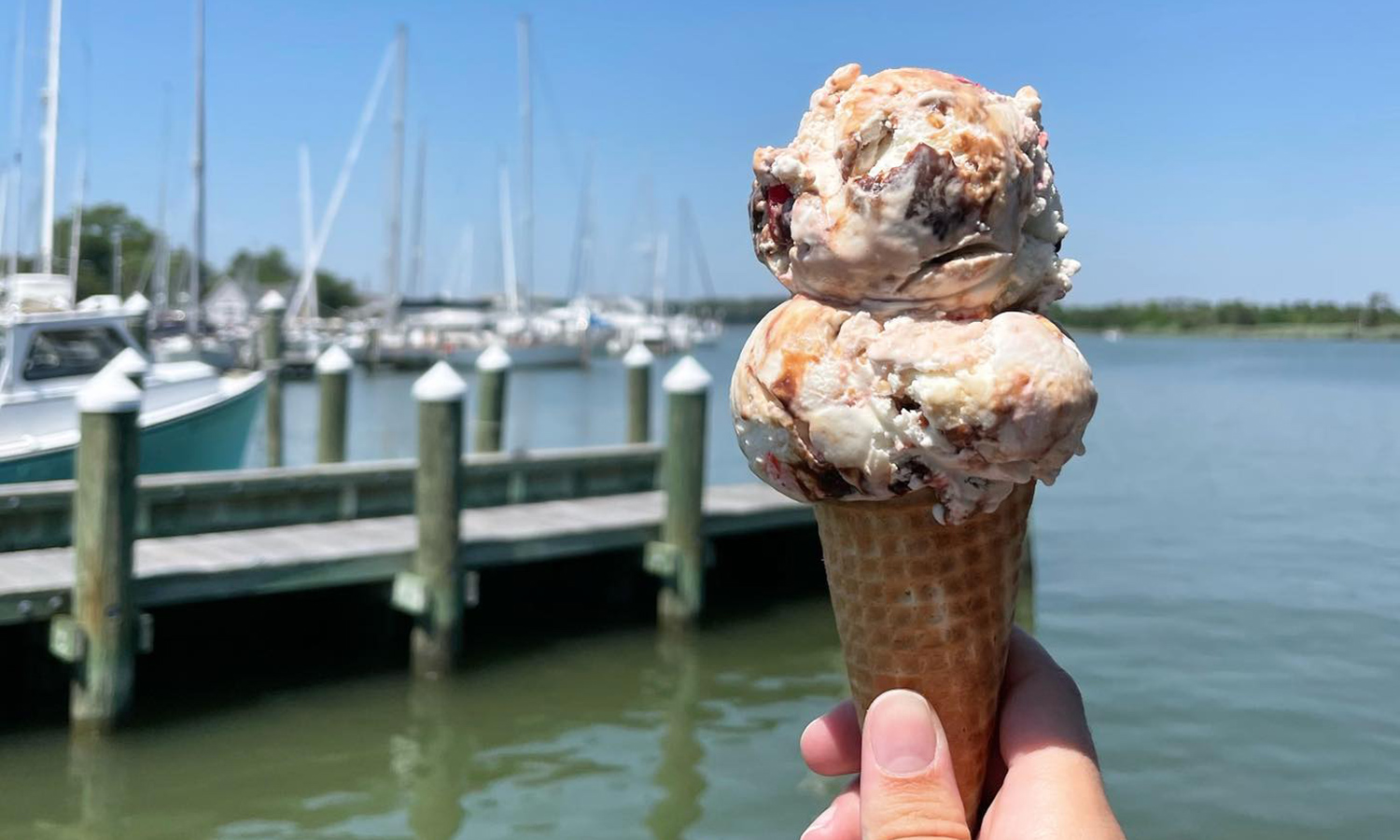 We took our cones to the waterfront park across the street and watched sailboats on the Tred Avon River before running around on the playground. My go-to order is a scoop of chocolate and a scoop of coffee, and let me tell you, both were the most delicious versions of the flavors I'd ever had. I tried not to make any snap judgments, though—after all, I hadn't yet visited Island Creamery!
We decided to eat in Berlin before checking into our overnight accommodations. We landed on The Sterling Tavern, but my daughter spotted a sign for World of Toys down the block before we could grab a table. Please don't judge my parenting, but I promised her I'd get her one thing as a special memory from our trip. You'll be so delighted by the colorful store that your inner child will want to buy toys for yourself. 
Armed with a new stuffed animal who would make it into nearly every photo of our trip, we settled in at a table overlooking Main Street and ordered what my daughter declared to be the best meal of her life: mac n cheese, fries, and a Shirley Temple. (For $8, it might be the best in a parent's mind, too!)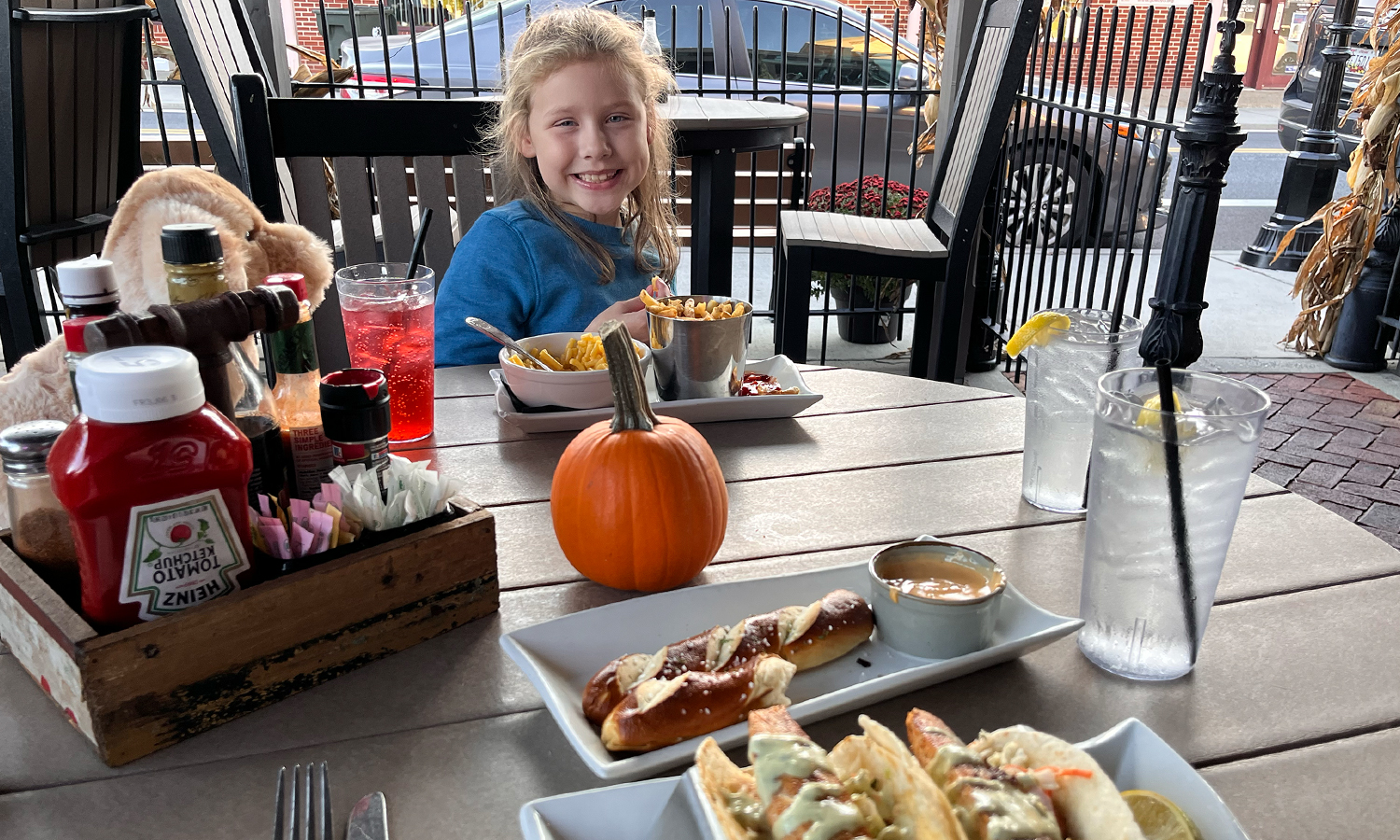 I went with the pretzels with house-made beer cheese and Mahi tacos. I'm a bit of a fry snob, and the fries at The Sterling Tavern were truly perfect. Everyone around us seemed to enjoy the service, food, and fair weather as much as we were. 
Though shops were closed when we finished dinner, we still wanted to stretch our legs. Hand in hand, we skipped past pretty window displays and tasty-sounding restaurants. We took pictures at a butterfly mural and bought a slice of key lime pie from Mandala Pies. Berlin has received the title of the coolest small town in America, and it wasn't hard to see why as we made our way through the charming downtown. My daughter actually asked, "Can we move here?"
The sun was setting, and I didn't want to unload the car in the dark, so we drove ten minutes east to Shore Point Cottages, our home for the weekend. They say when you're traveling with kids, you're on a trip, not a vacation, but the comforts of our two-bedroom rental helped me truly relax.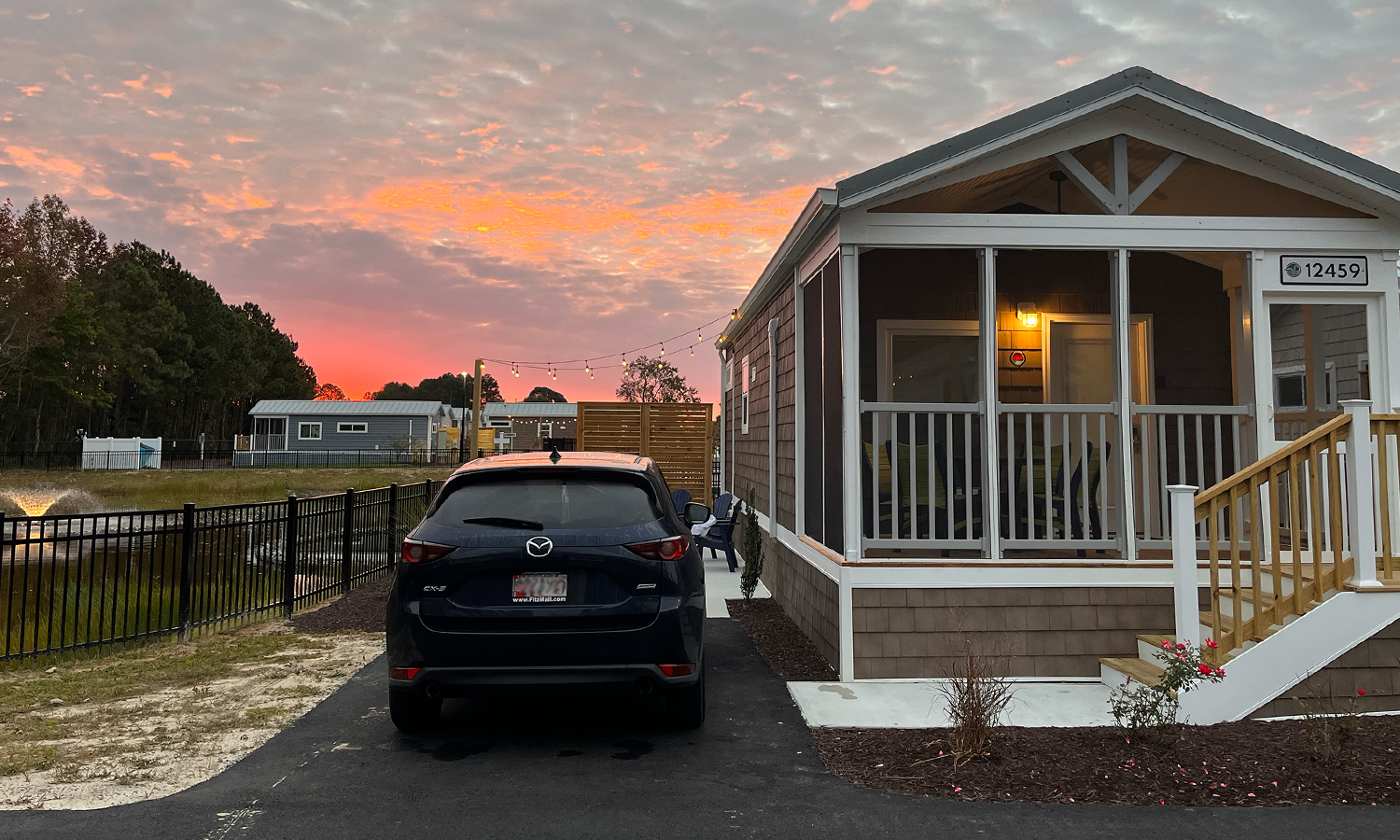 We were immediately smitten by the welcoming patio and screened-in porch, and my daughter about lost her mind when she saw the bunk bed in the second bedroom. I was a little nervous about my allergies—Shore Point Cottages are pet-friendly—but I didn't have a single issue. After our day of traveling, a hot shower and clean sheets felt like pure bliss.
We enjoyed breakfast at Rise Up before heading down the road to Assateague Island National Seashore. We ran around on the beach, walked some of the trails, spotting herons and egrets, and eventually, a few ponies around a campsite.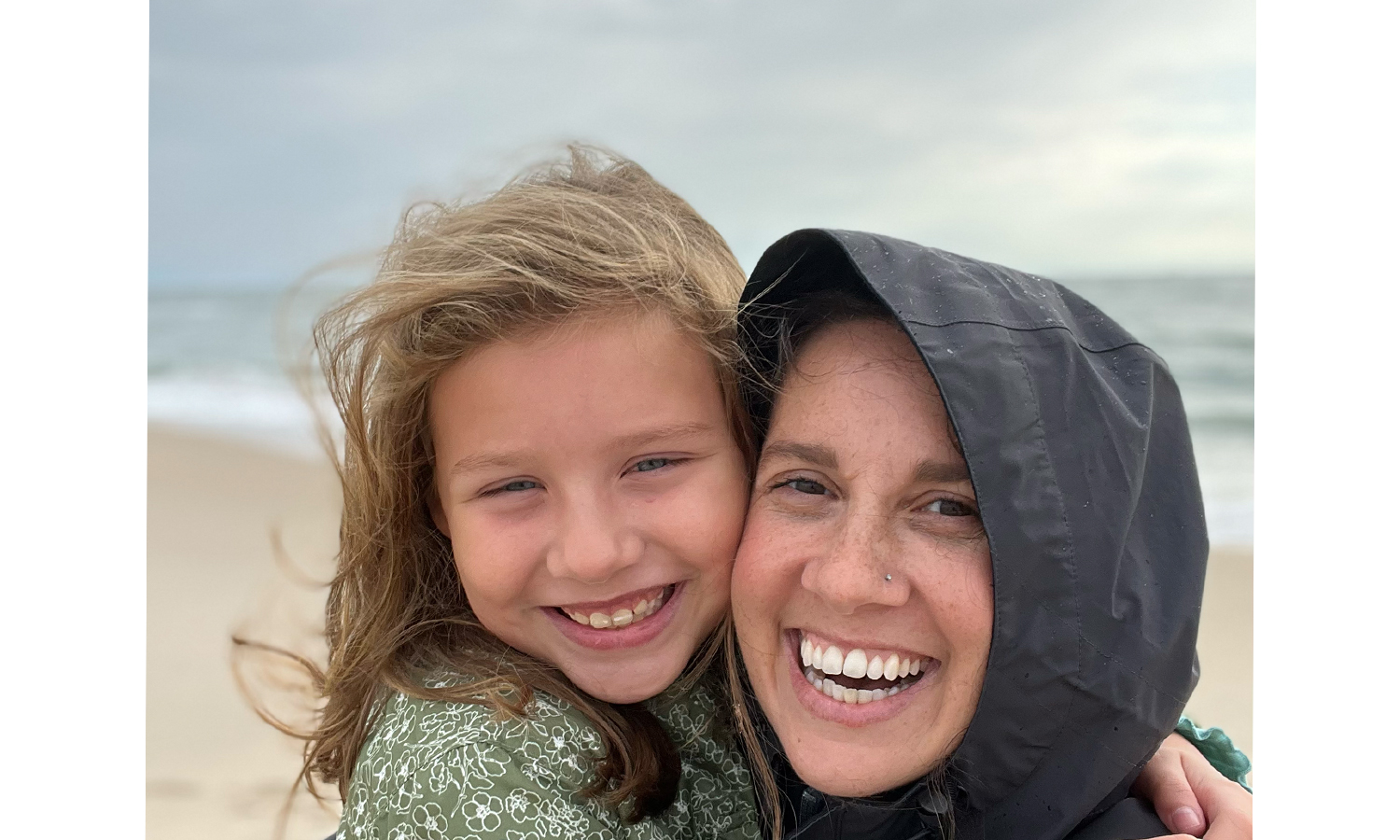 Next, we went to Harbor Day at the Docks, a Maritime Heritage Festival in West Ocean City. One of the best ways to get a feel for a place is to attend an event there, and Harbor Day didn't disappoint. It had everything you could want: live music, food trucks, shopping, and tons of activities for kids.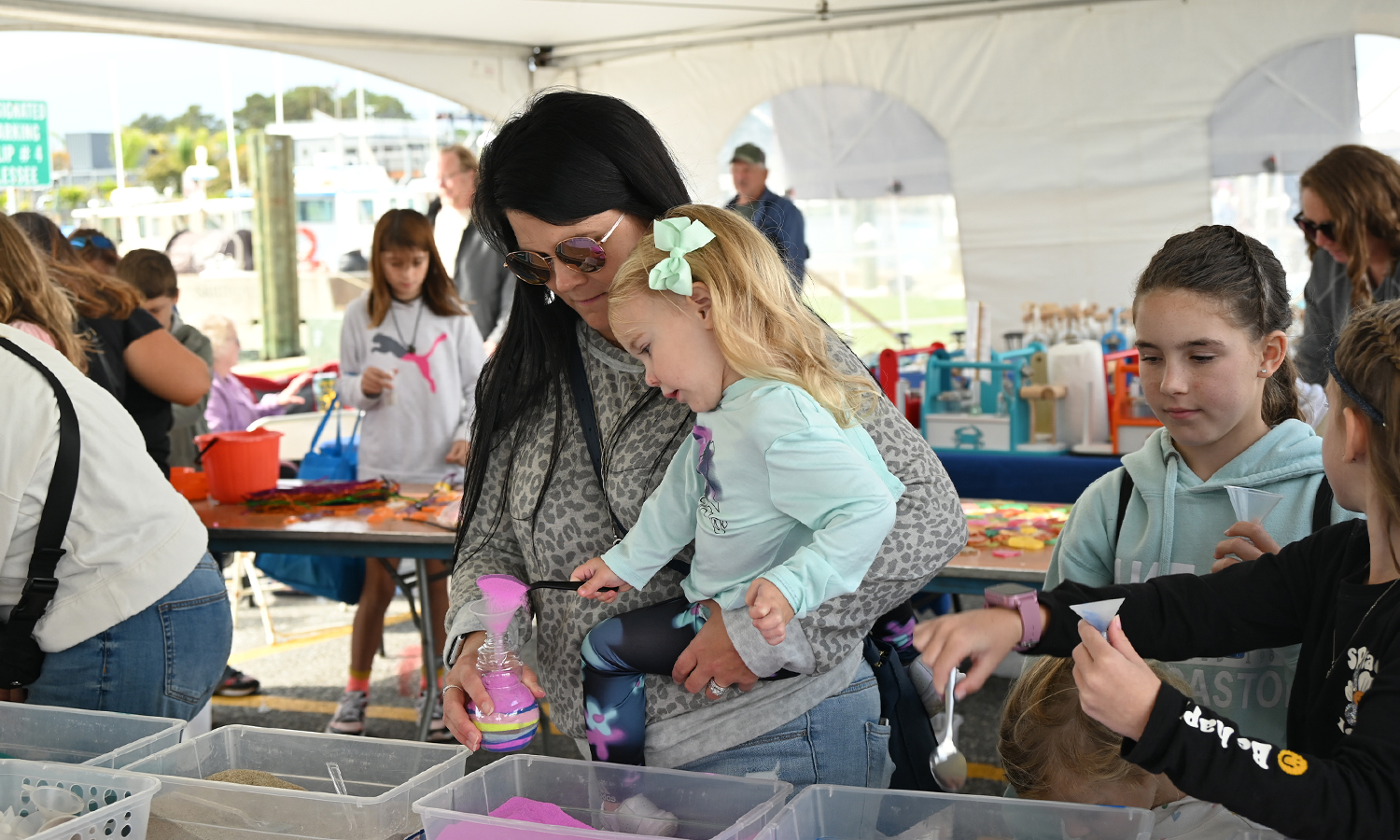 There was even a traveling aquarium and library, a crab cake-eating contest, and a free boat ride! (Shoutout to Salty Siren for the delicious Orange Crush for me and orange juice for my daughter!)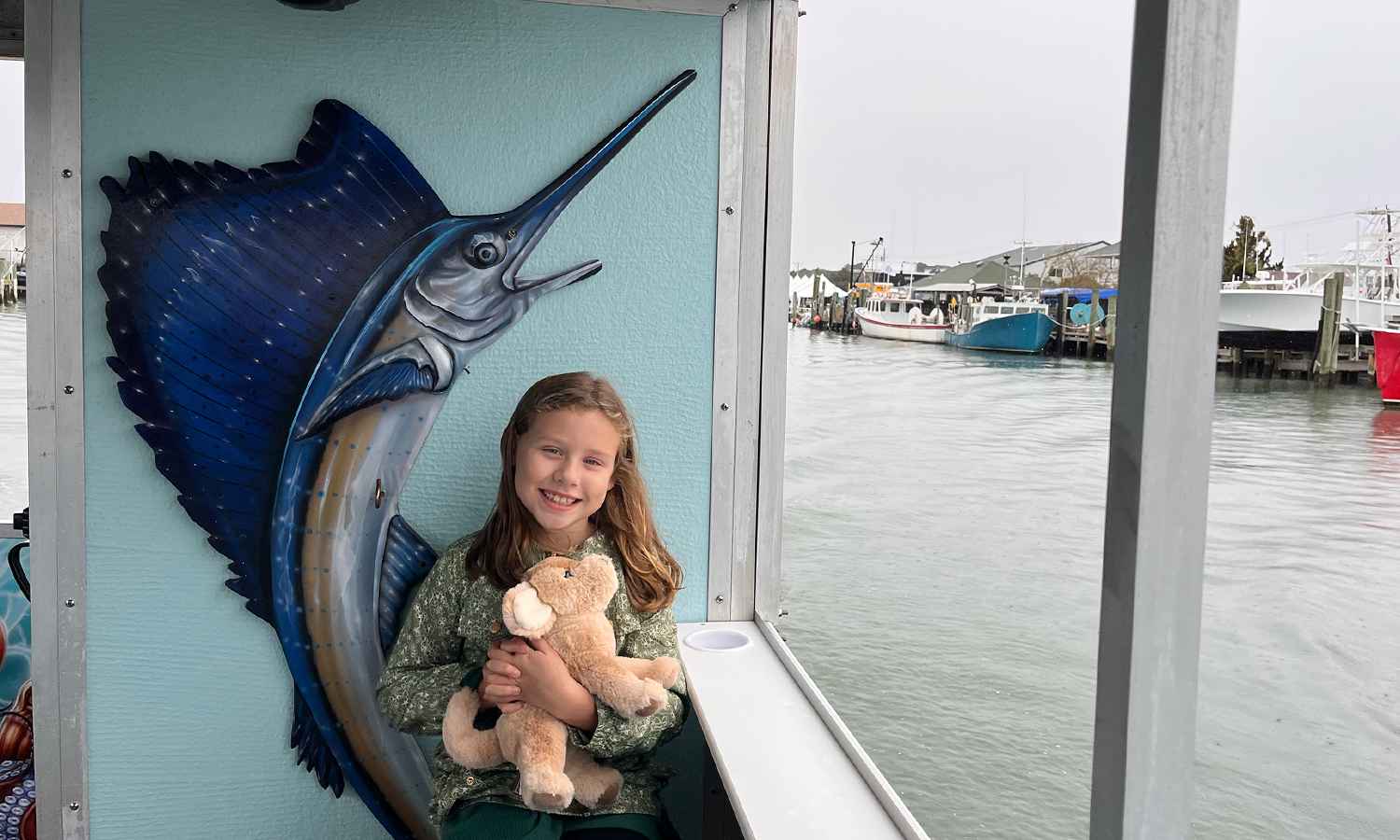 We ordered a mac n cheese stuffed pretzel from Get Baked Food Trolley (as delicious as it sounds) and spent hours enjoying the festivities, even after it started to rain. In fact, we were one of the last people to leave the event—my daughter was happy as a clam under the craft tent. 
It was a busy day for Worcester County. While we were at Harbor Day, Berlin establishments were abuzz with live music, food specials, and other fun Oktoberfest celebrations.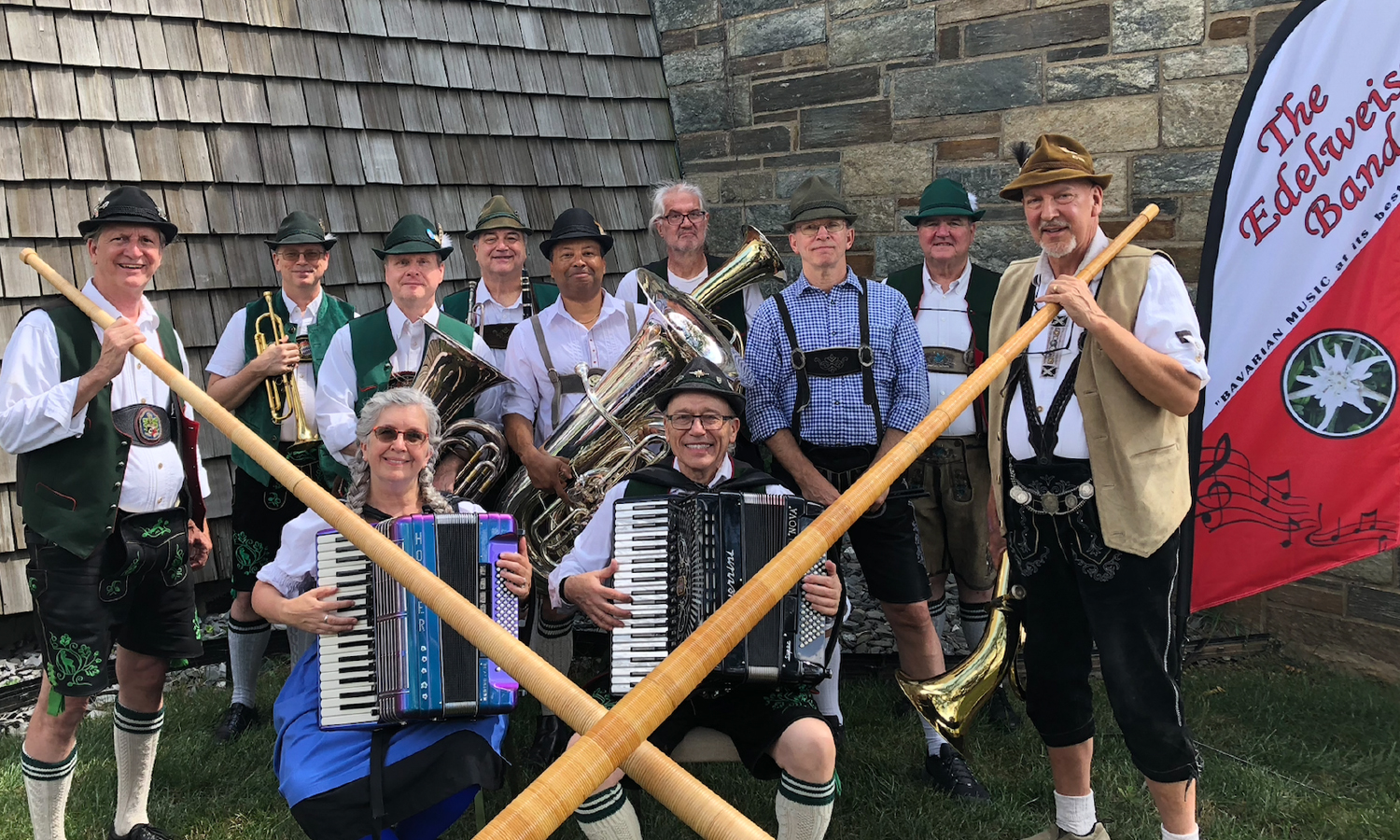 Ocean City Convention Center hosted the first annual OC RV Show. Over four days, attendees could view campers for sale, listen to outdoor adventure presentations, test out gear, and be inspired in their quest for adventure.
The heavy rain didn't deter us. The fun mom in me decided we should eat dessert before dinner, and I was curious to see how Island Creamery would compare to Scottish Highland Creamery. The tiny purple-painted ice cream shop is beyond charming, and every flavor I tried left me saying, "Wow." I ultimately had to go with my classic order—chocolate and coffee. Oh, my goodness. It was heavenly. Forgive me for not ranking one ice cream spot as "better" than the other. Just trust me when I say Island Creamery is a must-stop if you're in the area.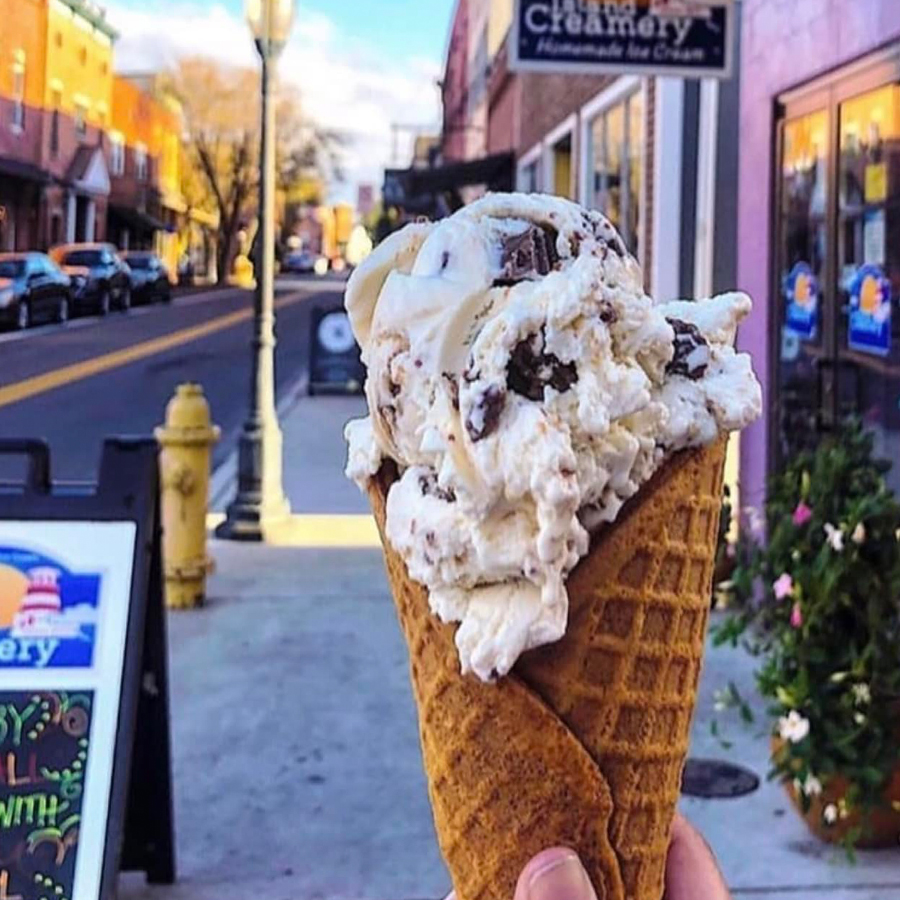 Umbrella in hand, we stopped in shop after shop, including two of my favorites from our home in Frederick County: Relish and Treaty General Store. I even bumped into a friend! 
We ended our time in Berlin devouring pepperoni pizza over a cozy barrel table at The Cap'Ns Slice. Okay, Berlin, I see you and your amazing eats! The specialty pies sounded incredible, but I am a sucker for New York Style cup and char pepperoni. It didn't disappoint. 
Back at the cottage, I put "Princess Diaries" on the TV and stood in the kitchen slyly eating the slice of key lime pie from Mandala out of view from my daughter. 
The sky was clear Sunday morning, and we rose eager to enjoy the good weather before heading home. We lingered over smoothies and breakfast bagels at Assateague Island Surf Shop and happily snuggled the owner's dogs for a solid 15 minutes before going on our way. We returned to Assateague, where we took our time exploring the visitor center and enjoyed a leisurely drive through the park, this time seeing a lot of ponies.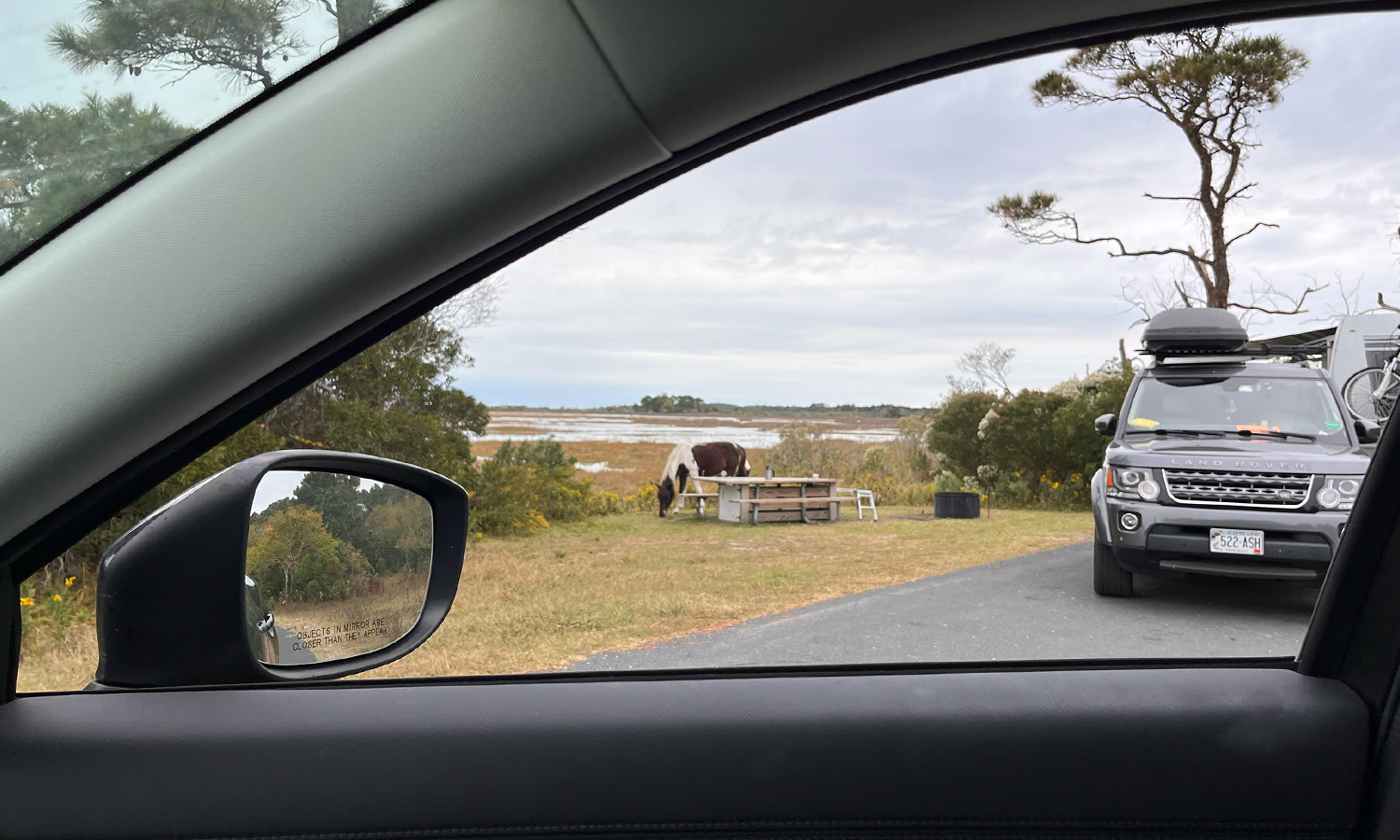 One of the best ways to end a road trip is with a final fun pit stop. I remembered this article we published two years ago, where the author, Rachel Zillig, said Dorchester Visitor Center at Sailwinds Park is "so cool that I've actually considered making a day trip just to go there."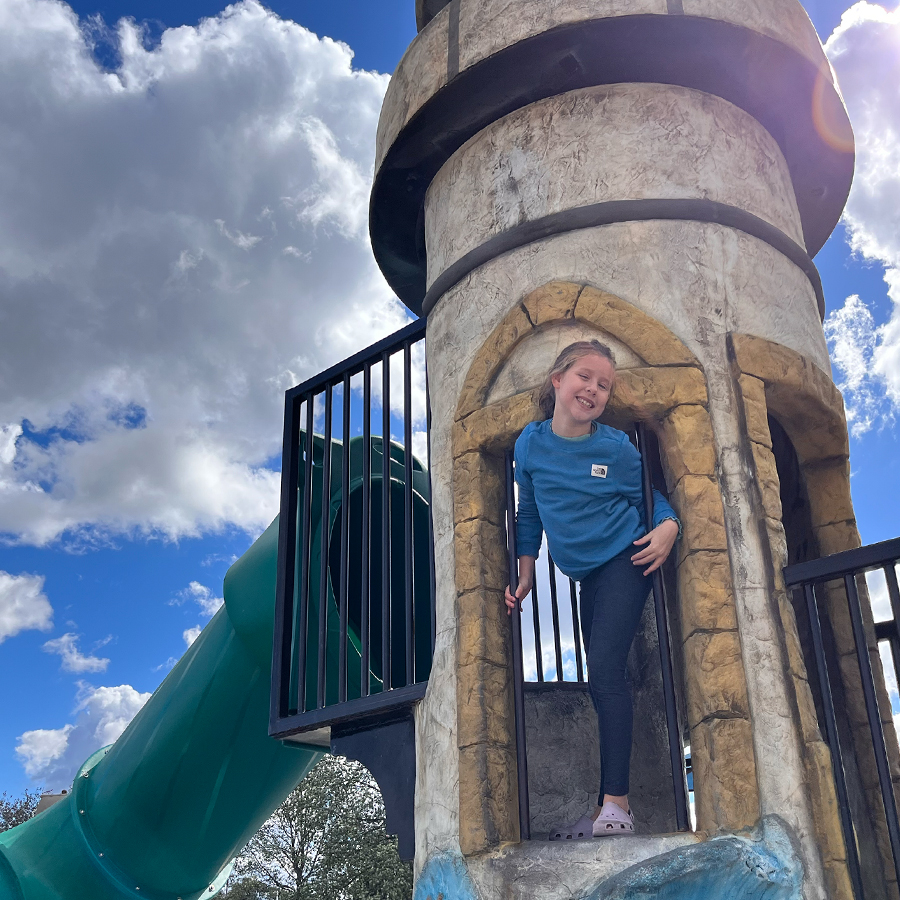 It just so happened that the park was hosting a Kite Festival when we pulled over to play. It was the perfect way to end our weekend in Berlin, Maryland. We're already talking about when we can go back.
__________
This article is sponsored by Worcester County Tourism and Economic Development, Maryland's Coast, a destination marketing organization in the state of Maryland. Maryland's Coast strives to promote and market the county to attract visitors to discover Maryland's only seaside offering the beauty of Assateague Island, authentic main street communities and experience serene nature sites and museums full of rich local history.
---
Lead Photo Credit: Laura Rennie
Laura Rennie is the Editorial Manager of Maryland Road Trips and also works as a freelance writer. She loves a good burger and often plans her travels around food. Laura lives in Myersville, MD, with her husband and daughter. She can be reached at laura@marylandroadtrips.com.