The Friendliest Town on the Eastern Shore (And Its Neighbor)

We were headed from our home in Frederick to Pocomoke City, the "friendliest town on the Eastern Shore." 
That's a bold claim to make because Maryland's Eastern Shore is a pretty welcoming place. But after our weekend getaway, we conclusively agree—Pocomoke City, and its neighbor, Snow Hill, made us feel like part of the community from the moment we arrived to the moment we left. People greeted us with a smile and engaged us in conversation everywhere we went!
My husband, Joe, and I arrived in Pocomoke City around lunchtime with a full itinerary of history, culture, shopping, and hiking planned. Perched on the banks of the Pocomoke River, the town got its start in the 1600s as a thriving center of shipbuilding and commerce. Today, it boasts several museums, an eighteen-hole disc golf course, and a riverfront park.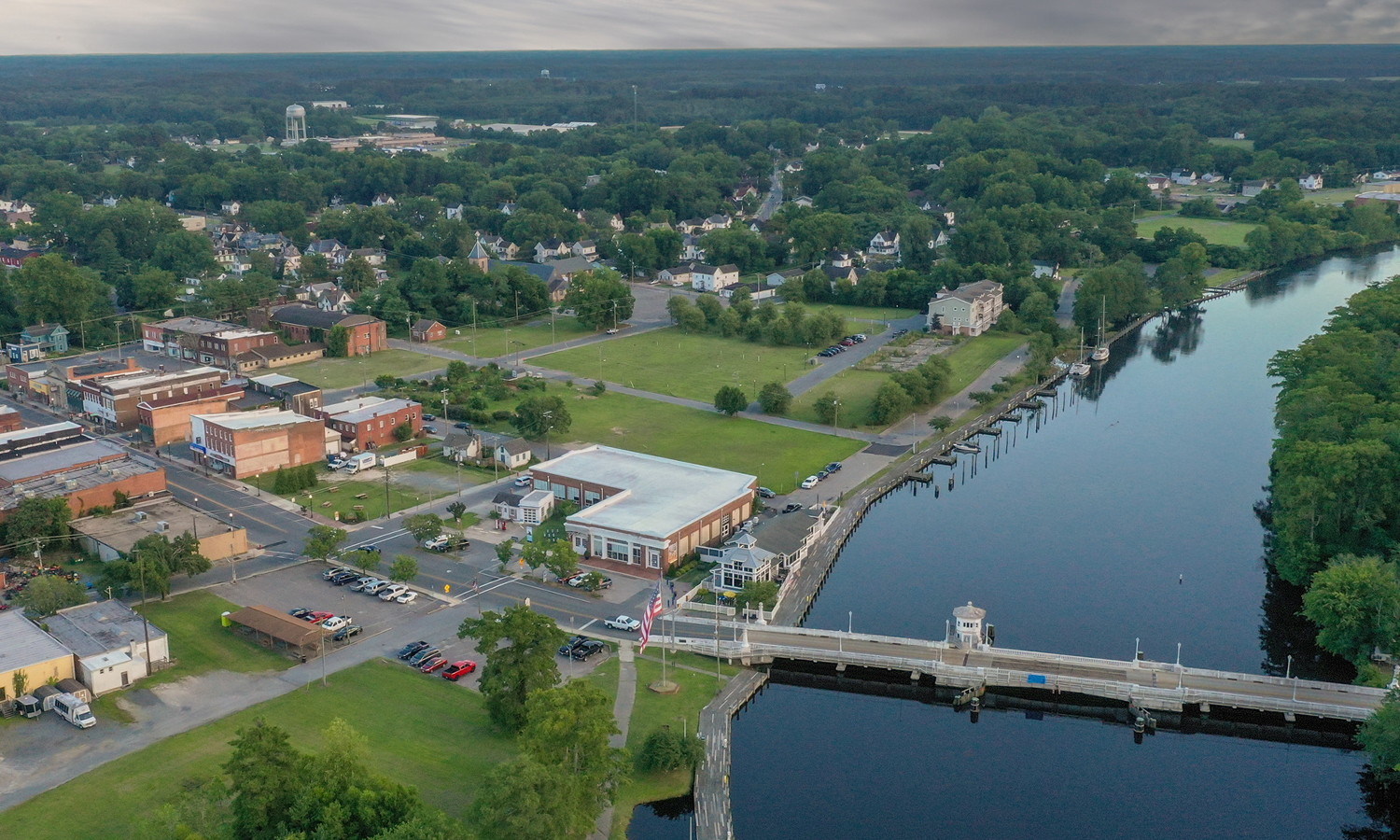 After grabbing crab cake sandwiches at Dockside, we headed next door to the Delmarva Discovery Museum. By way of welcome, the front desk worker asked us where we were from and gave us a quick overview of the exhibits. Deceptively small from the outside, this museum impressed us with its many hands-on exhibits. Younger visitors seemed especially enamored, judging from the five-year-old we overheard saying, "I want to see more, Mom!" 
We learned about Delmarva's history, including the Native Americans who called this area home and the ship-making trade responsible for the town's early growth.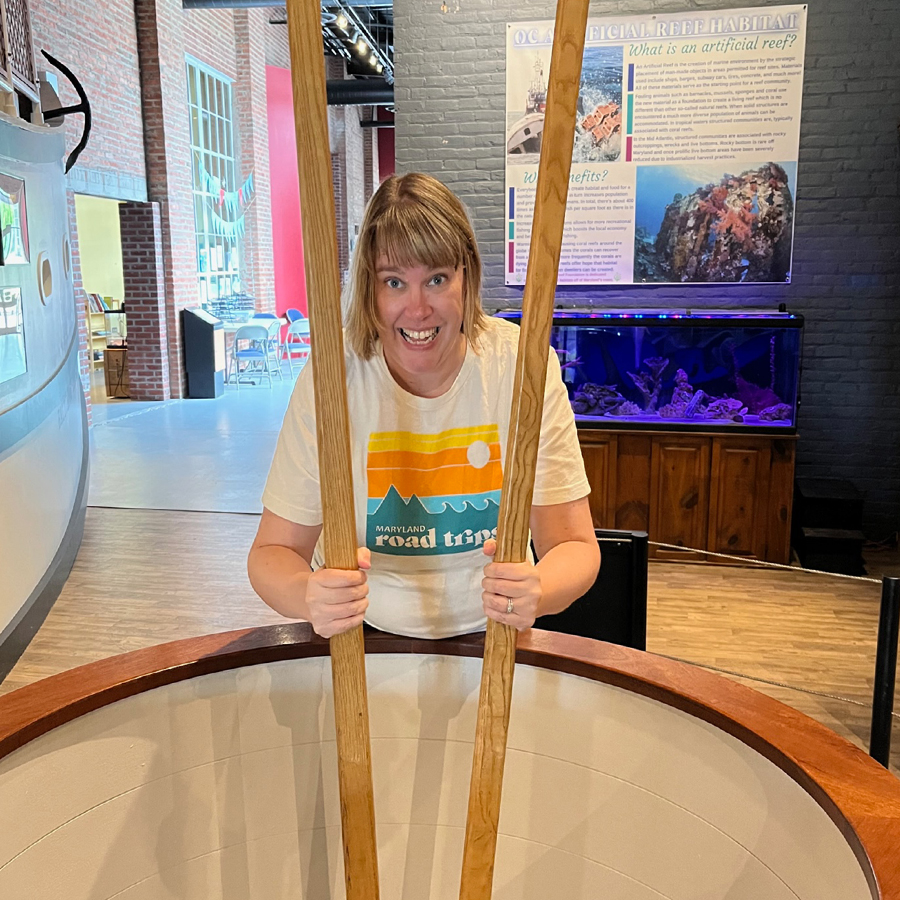 Interactive opportunities were everywhere: we took a turn at the wheel of a life-size steamship model and worked the rudder of a small skiff. 
We played in a touch pool of coastal sea creatures in the animal and environmental exhibits and climbed into a beaver dam. Tanks containing turtles, snakes, frogs, and salamanders surrounded us, and we got up close and personal with their scaly bodies and beady eyes. 
The highlight for us (and probably most visitors) was Mac and Tuck, two North American River Otters.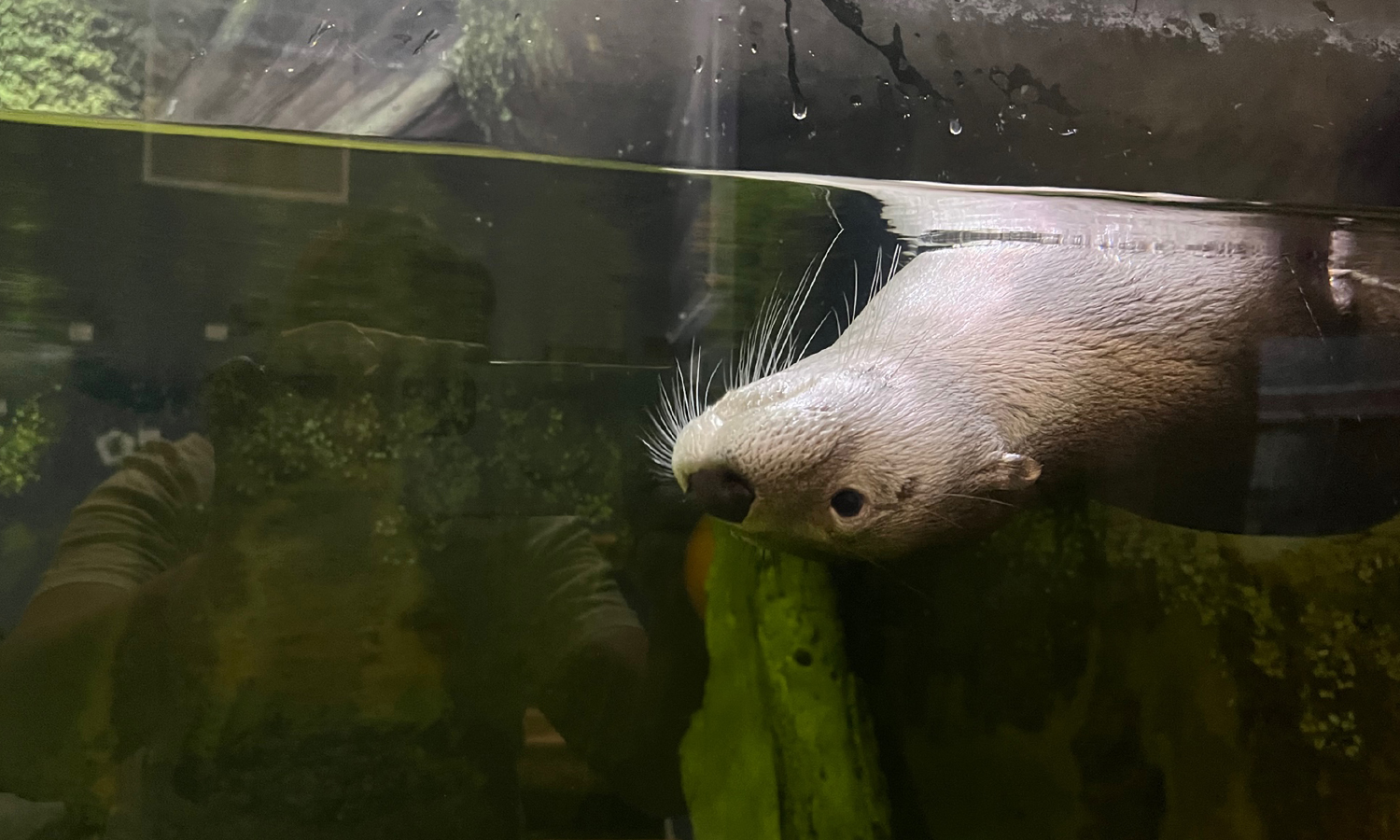 You can sit outside their 6,000-gallon wall-sized aquarium to watch them swim and play. One liked to float on his back with a lazy grin on his face, delighting his audience.
After strolling through Pocomoke City's historic downtown and riverside, we drove north toward Snow Hill. We stopped at Chesapeake Bay Farms on the way. Inside, a black-and-white cow ceiling greeted us, along with a selection of meats, cheeses, spreads, and, of course, ice cream! 
With cones in hand, we spent some time visiting the goats and dogs behind the store before climbing back in the car.
Our next stop was Pocomoke River State Park. There are two main areas of this park – Shad Landing off Route 113 and Milburn Landing off Route 364. Many families were camped at Shad Landing's wooded sites, while a few people used the boat ramp to get out on the Pocomoke River. Although the Nature Center was closed during our visit, we found a trailhead near its parking lot and enjoyed a quick hike before driving into Snow Hill to find our B&B.
Founded in 1686, Snow Hill has something for everyone. Located between the beach and the bay, visitors can enjoy trails, history, art, culinary delights, and shopping. We exclaimed over the historic architecture that lent the town its charm.
Welcoming us to Snow Hill's Chanceford Hall Bed and Breakfast were proprietors Shae and Matt, who gave us a tour of their beautiful 1759 property. A lover of Presidential history, Shae has filled the house with a variety of antiques in keeping with its historic architecture and ambiance.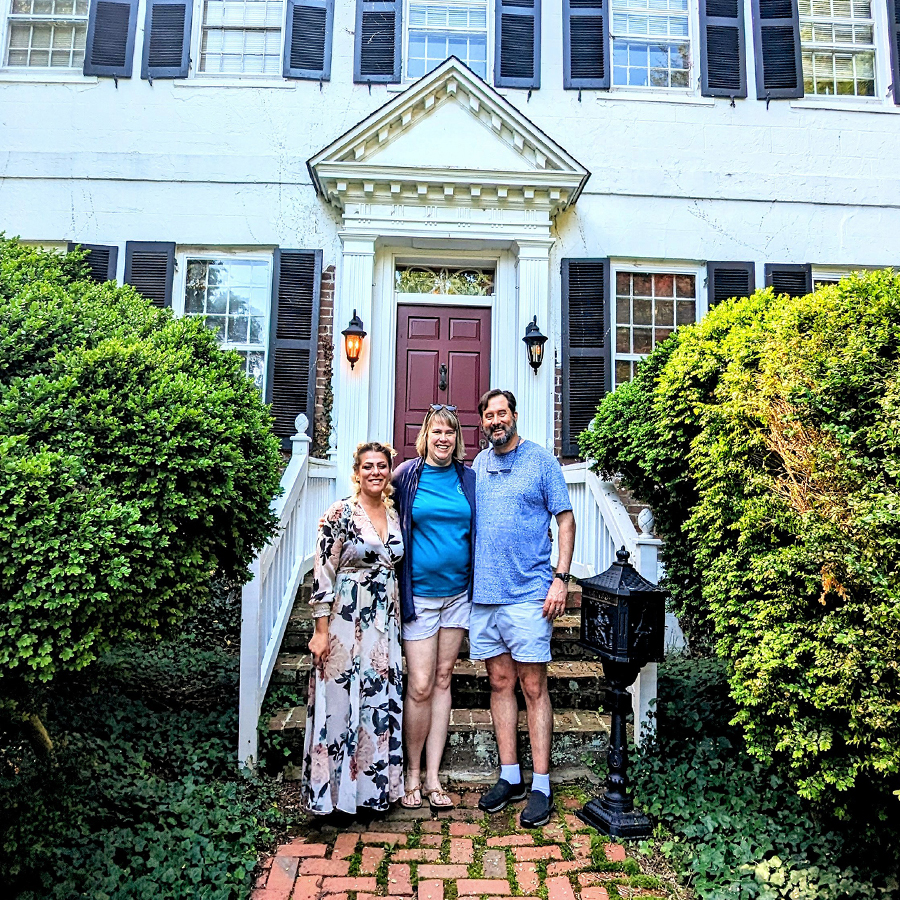 We stayed in the Chanceford Suite, a luxurious space perfect for a romantic retreat. The bed linens and pillows were lush, soothing our weary tourist bones. The adjoining bathroom was well-appointed with high-end soaps, towels, and robes.
Shae had two suggestions for dinner in downtown Snow Hill—Oaked 110 and Elliott's Tavern. Although she raved about Elliott's cream of crab soup, we ended up at Oaked, which was hosting Americana, reggae, and blues musician Joe Esham. The wood-accented restaurant was hip with a festive atmosphere, amped up by the live music, and every table was full.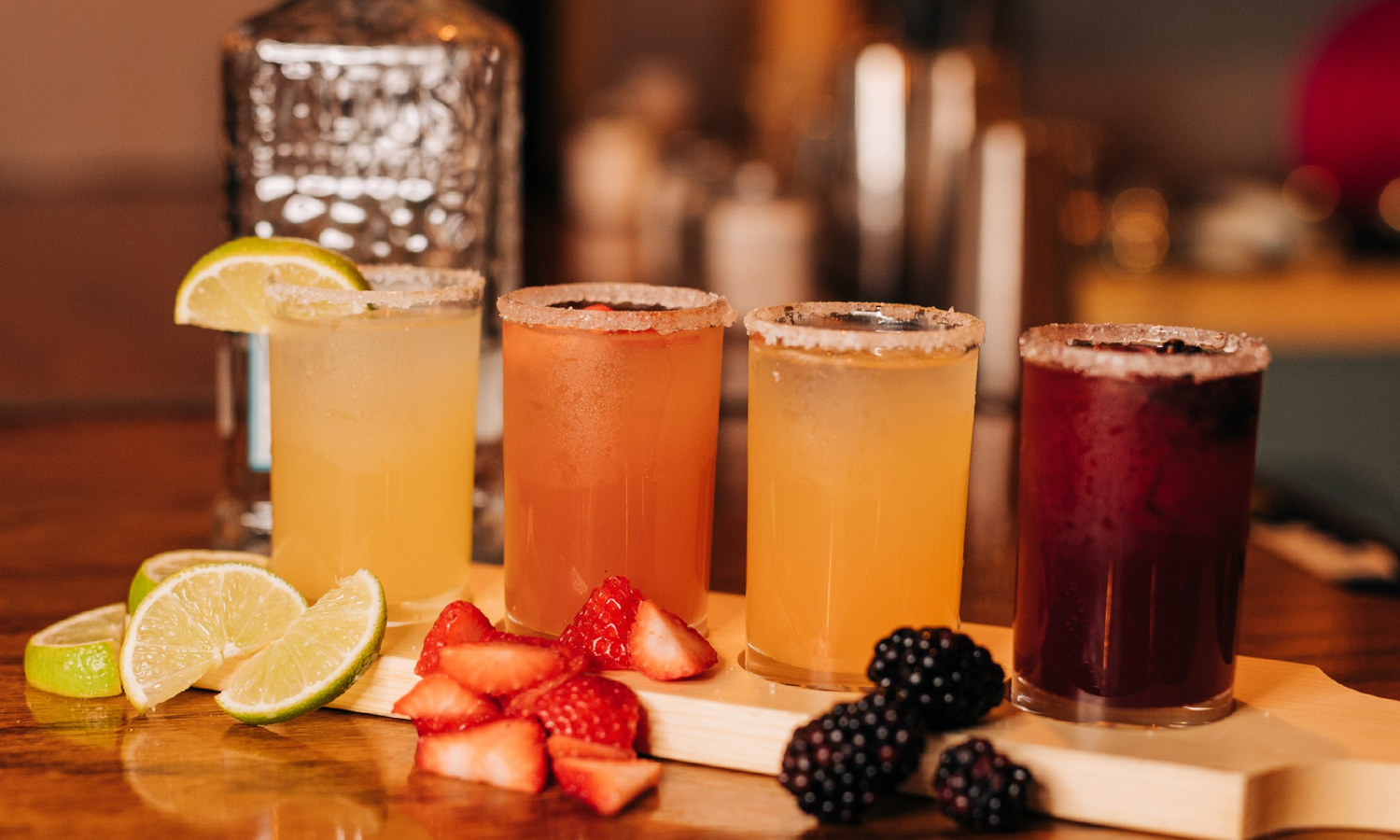 Our waitress made helpful menu recommendations based on our preferences and, upon learning we were in town for the weekend, invited us to a new pizza place in nearby Berlin. But we were happy to be at Oaked 110—my seafood mac and cheese was decadent, and Joe thoroughly enjoyed his jalapeño margarita and order of "Bourbon Glazed Rumaki" (chicken livers wrapped in bacon, deep fried, and drizzled with a bourbon glaze). YUM!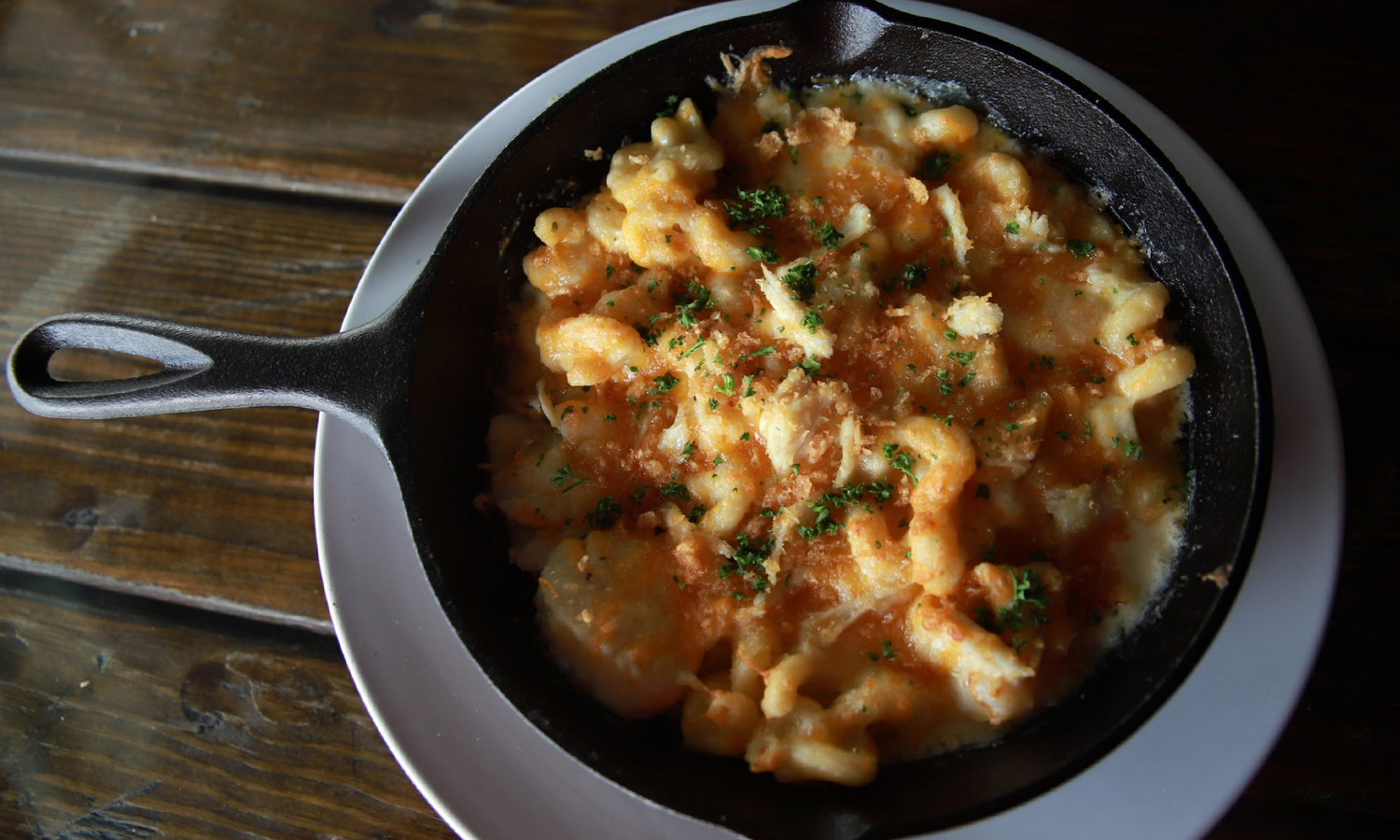 We want to try some of the other options on Oaked's menu on our next visit,  as well as the soup at Elliott's Tavern.
Saturday morning we took our seats at Chanceford's elegant dining room table, where Shae served three homemade courses on antique china. She started with poached pear and then moved on to prosciutto and asparagus with spinach and arugula from her garden with a hand-crafted marmalade. She wrapped up our delicious meal with a cheese blintz with lemon curd and blueberry. Pour-over coffee and mimosas were also on hand, and Shae told us stories of the town as we ate.
Fully sated, we headed to Sturgis Park for the Return to Goat Island Paddle Sports Festival. We cheered each contestant who crossed the finish line after paddleboarding around Goat Island, so named for its herd of four-hoofed inhabitants.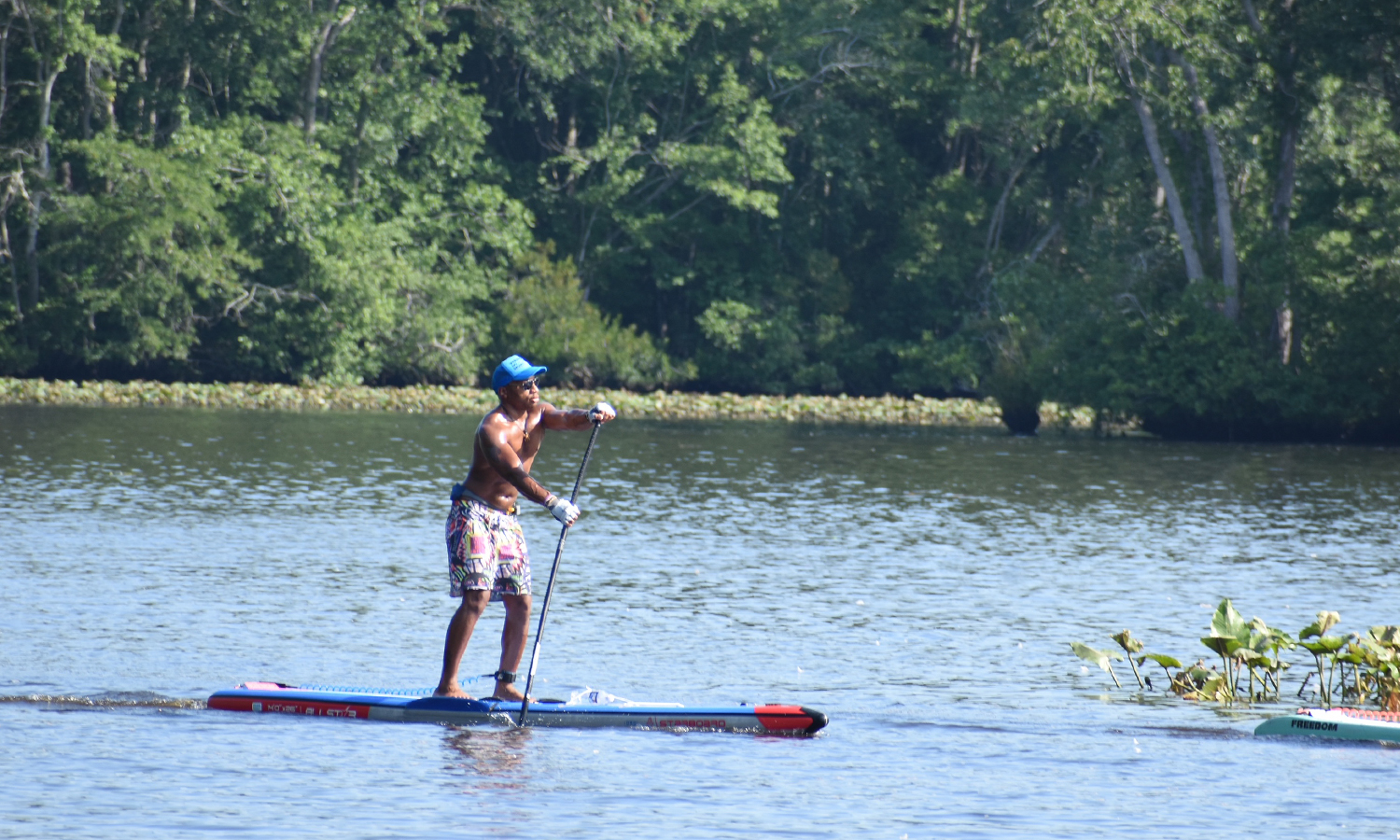 A local band played as neighbors enjoyed food, libations, games, and a petting zoo. In this small town, everyone could identify us as out-of-towners; however, they went out of their way to make us feel welcome. We were grateful to them for including us in their community for the day.
We considered trying our hand at paddling. Pocomoke River Canoe Company was right there, ready to rent us a paddle board, canoe, or kayak. We still had much to accomplish that day, though, so we added it to our agenda for our next visit.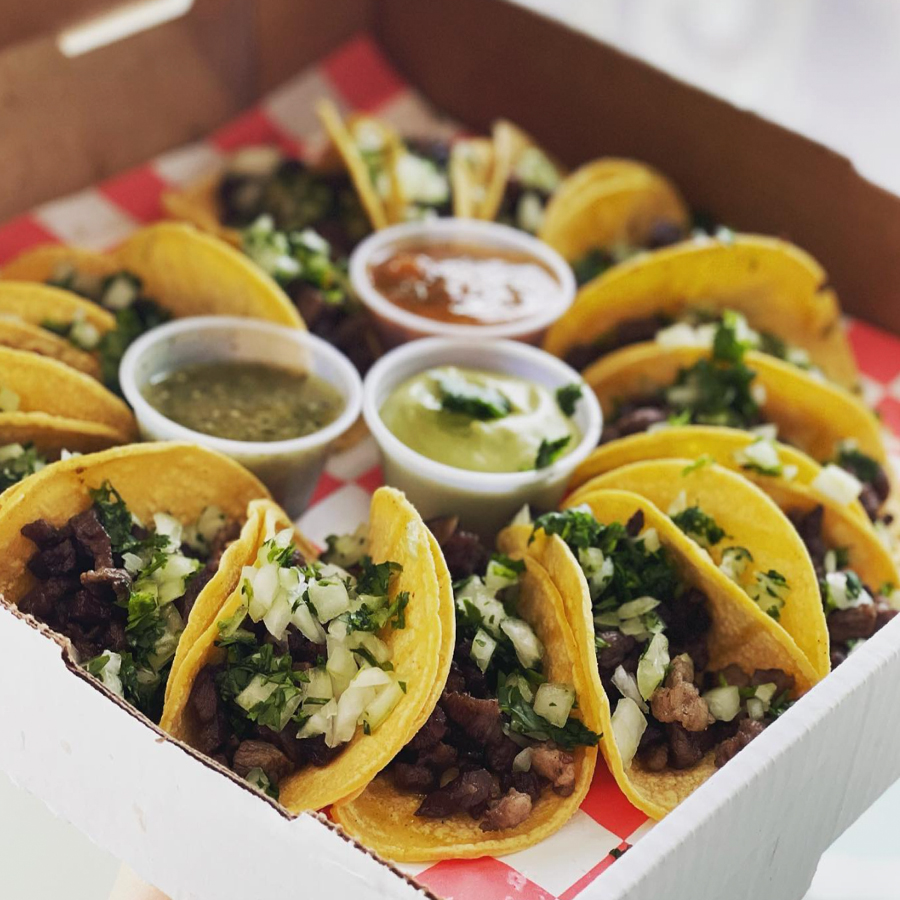 Instead, we grabbed delicious tacos at Puerto Real and explored the local shops. In Bishop's Stock Fine Art, Craft & Wine, we spent 30 minutes talking to the owner, Ann, who told us about the monthly rotation of artists she hosts in her gallery, including the nautical watercolorist she was currently displaying. After petting her dogs, Ty and Buck, we moved up the street to Snow Hill Toys. Our mission here was to find a birthday present for our one-year-old nephew. With the help of the friendly shop associate, we considered a variety of options, finally selecting a set of stuffed car toys with wheels we think he will love. 
Toy Town Antiques & More, The Merry Haven, and Sassy Girl Boutique were fun to walk through, and hidden gems like a giant painted butterfly in Sturgis Park and a restored Wrigley's advertisement on the side of the American Legion building added to the charm of the downtown area.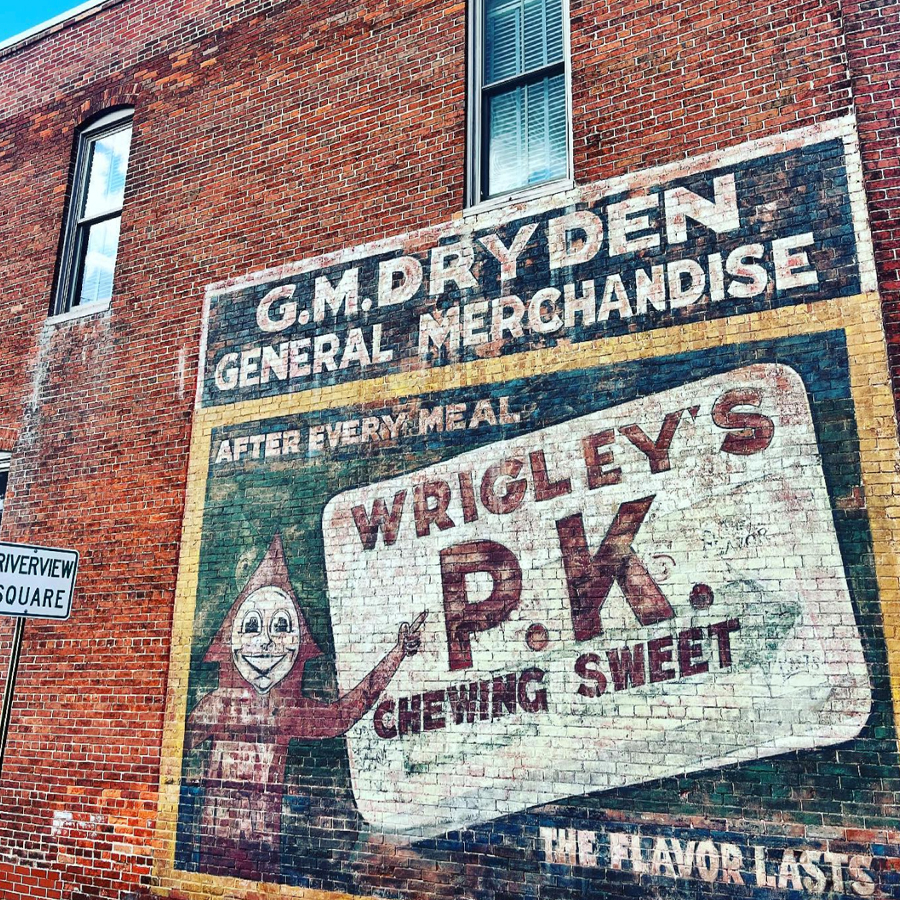 Five miles outside of Snow Hill is Furnace Town Historic Site, where we spent the afternoon. The centerpiece of this twenty-five-acre site is the Nassawango Iron Furnace, which looms large over a nineteenth-century village. Fun fact: Around the time of the American Revolution, Maryland was one of the world's leading iron producers with over 30 furnaces!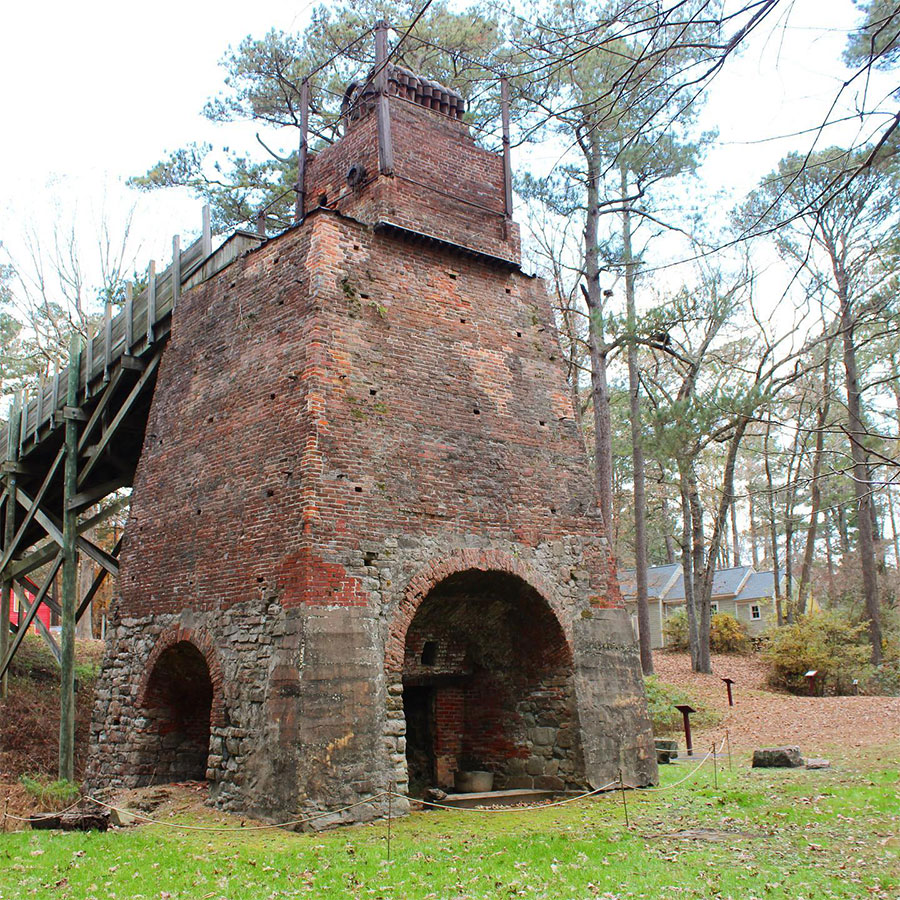 We stuck our heads in buildings including the blacksmith shop, broom house, garden shed, spin house, print house, and a small museum. A sudden downpour had us ducking into the Mt. Zion one-room schoolhouse, where we passed the time browsing through their selection of old books from the early part of the twentieth century. 
Our evening ended back in Snow Hill, where we bought a few chocolate truffles from the Royal Port Candy Company before heading to Tides and Vine. Again, friendliness was on full display in this trendy wine bar.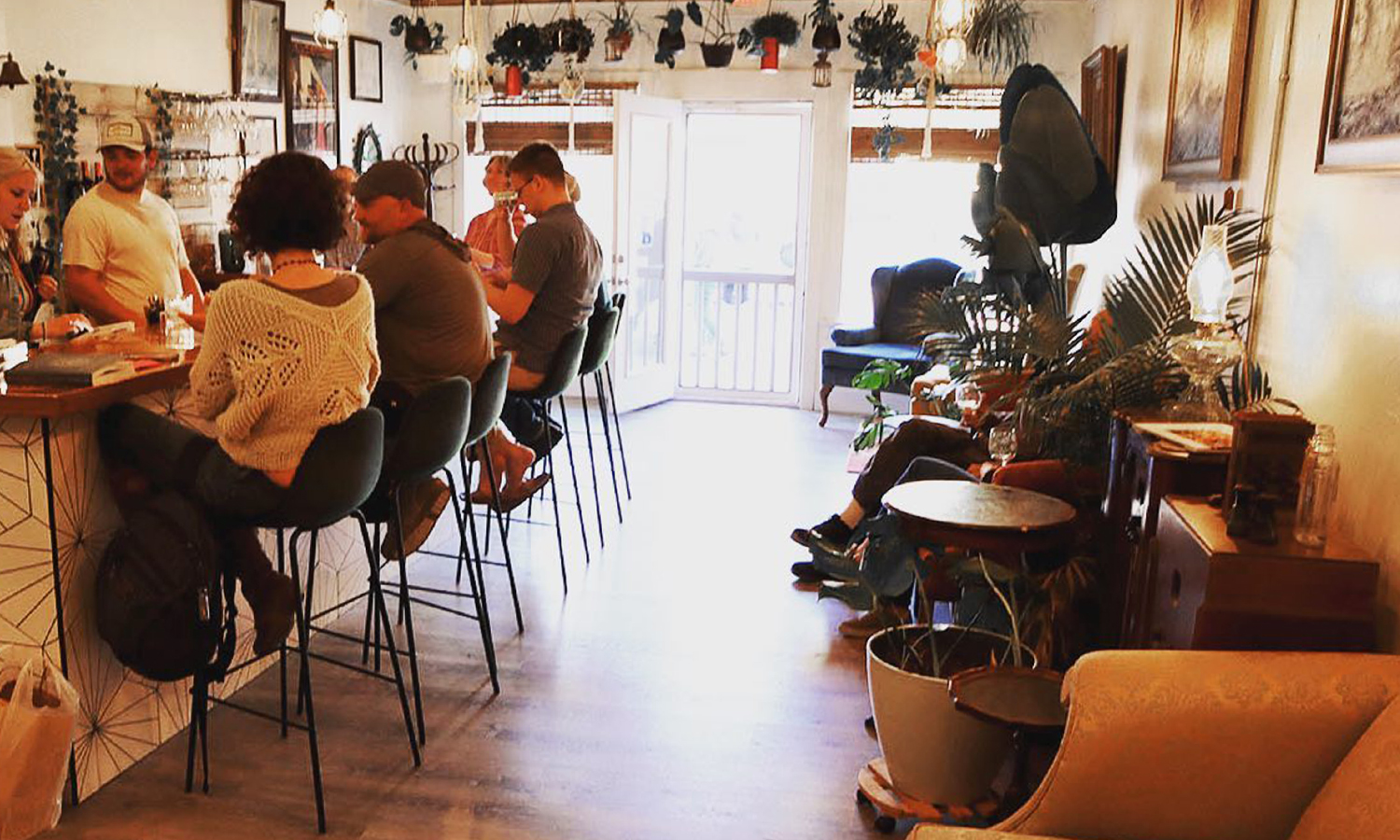 The guitarist welcomed us—mid-song!—as we walked in the door; meanwhile, the bartender introduced us to her parents and then whipped out her phone to show us a snap of the two kitten visitors a customer had brought in earlier in the day.
Before we headed home Sunday morning, Shae served another decadent breakfast, this time including shrimp and grits, espresso bread pudding, and grilled peaches. As we drove west towards the Bay Bridge, we reflected on how kind everyone had been from start to finish. In our minds, Snow Hill and Pocomoke City can share the title of "friendliest town on the Eastern Shore."
__________
This article is sponsored by Worcester County Tourism and Economic Development, Maryland's Coast, a destination marketing organization in the state of Maryland. Maryland's Coast strives to promote and market the county to attract visitors to discover Maryland's only seaside offering the beauty of Assateague Island, authentic main street communities and experience serene nature sites and museums full of rich local history.
---
Lead Photo: Chesapeake Bay Farms
Heidi Glatfelter Schlag is a marketer, history lover, and traveler who can often be found exploring museums, parks, small towns, and farms. She founded Culture-Link Communications, where she helps local nonprofits and small businesses build their brands. Heidi lives in Frederick, MD, with her husband and two dogs.