It's Beginning to Look a Lot Like Cocktails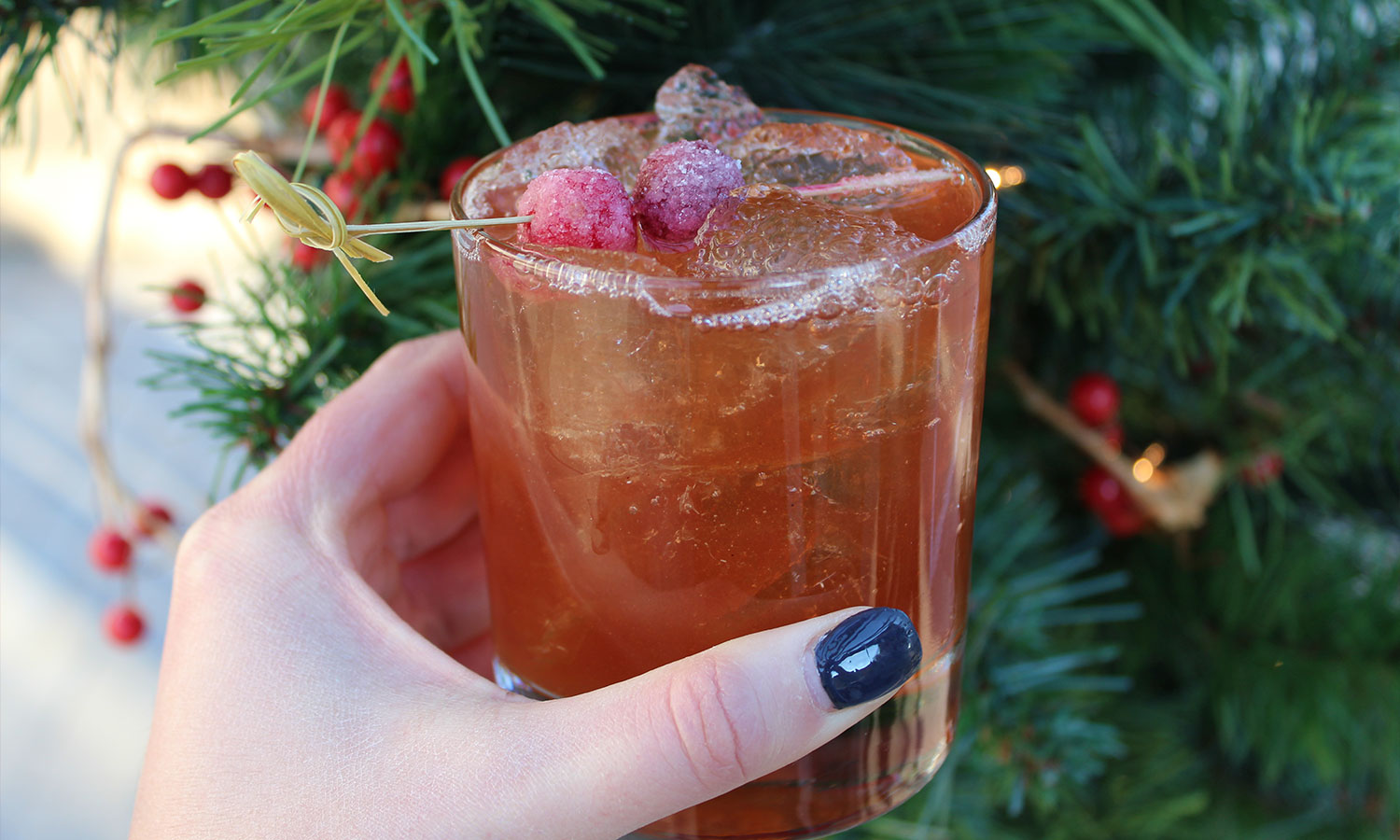 As a passionate foodie, I enjoy finding inspiration in the creative and exciting creations that chefs and mixologists come up with. The recent release of holiday cocktail menus gave me a great reason to brave the cold, take in festive decorations, and taste some delicious new-to-me drinks. I recently mapped out a few locations within an hour of my home in north Baltimore, perfect for happy hour or date night. 
Boozy Hot Chocolate – Baltimore
The Bluebird
The Bluebird, a sleek and sophisticated cocktail room and pub in the Hampden neighborhood of Baltimore a few minutes from I-83, is such a fun place to grab a drink. The decor inside is almost like a speakeasy, and outdoors you'll find charming bench swings on the patio. Each cocktail on their menu is detailed, carefully created, and exquisitely balanced.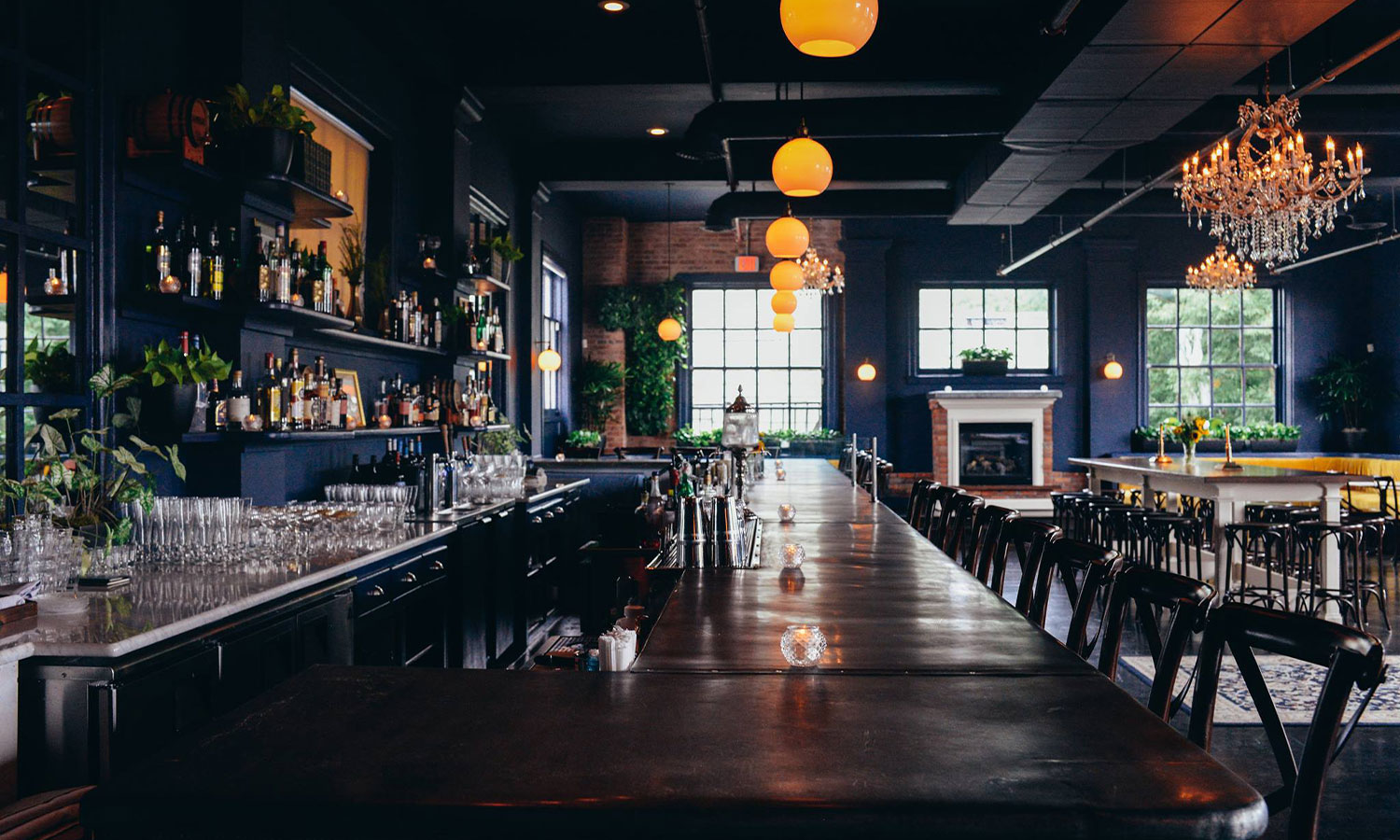 This season, The Bluebird is featuring a variety of boozy hot chocolate drinks, which are available for dine in or to-go. They are made individually to order at the bar with Valrhona chocolate, a premium French chocolate. I ordered the Peppermint Hot Chocolate, which is made with peppermint schnapps and is served with crushed peppermint on top.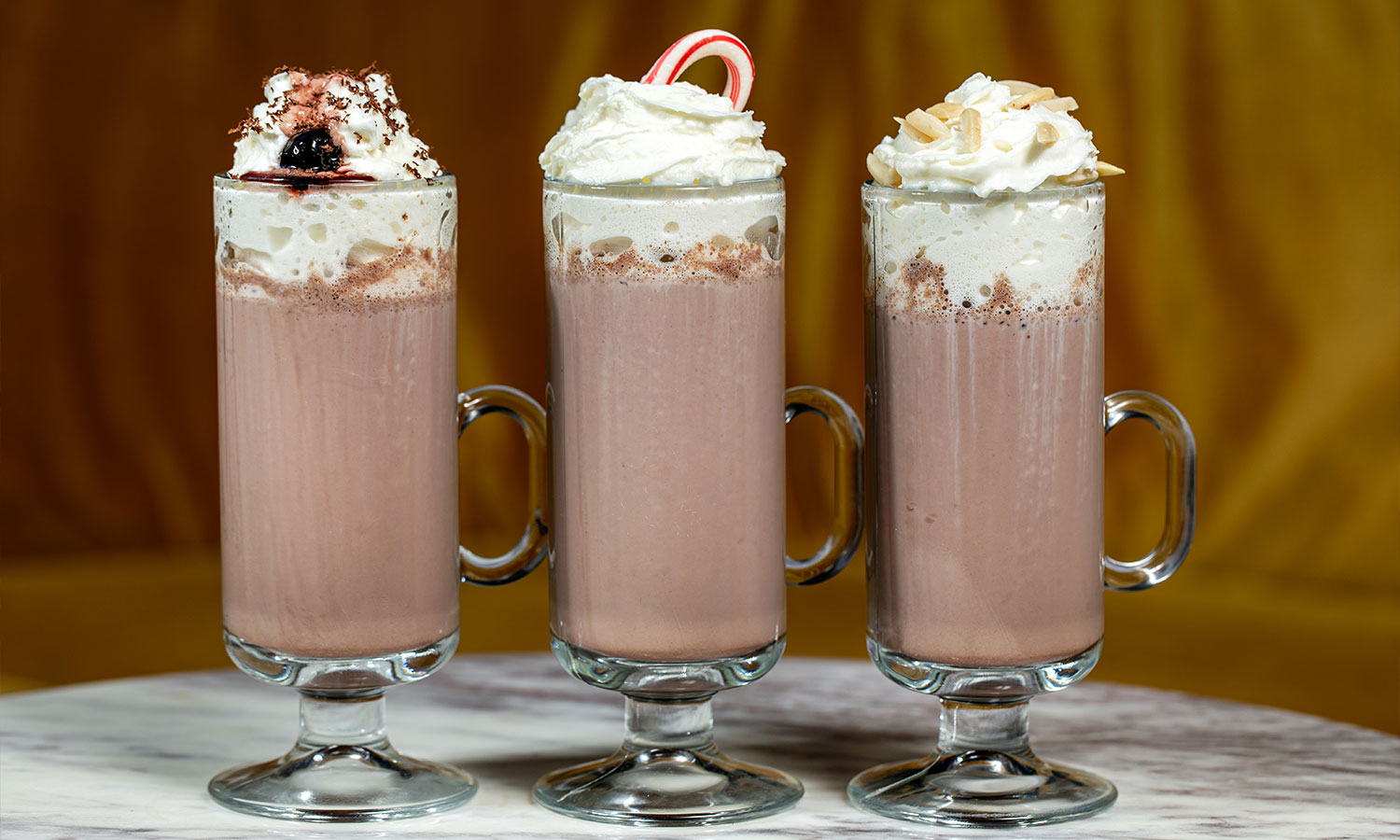 This classic flavor combination has just the right ratio of mint and chocolate and was incredibly smooth and comforting. I also tasted the Chocolate Covered Cherry, a bolder drink that pairs bourbon with maraschino cherry liqueur. 
Irish Eggnog – Annapolis
Galway Bay Irish Restaurant
Galway Bay Irish Restaurant in Annapolis is known for their famous Irish Eggnog. The drink is crafted outside of Dublin using the perfect blend of Irish Whiskey and Irish cream. You can have an eggnog cocktail at the restaurant or order a bottle to enjoy or gift.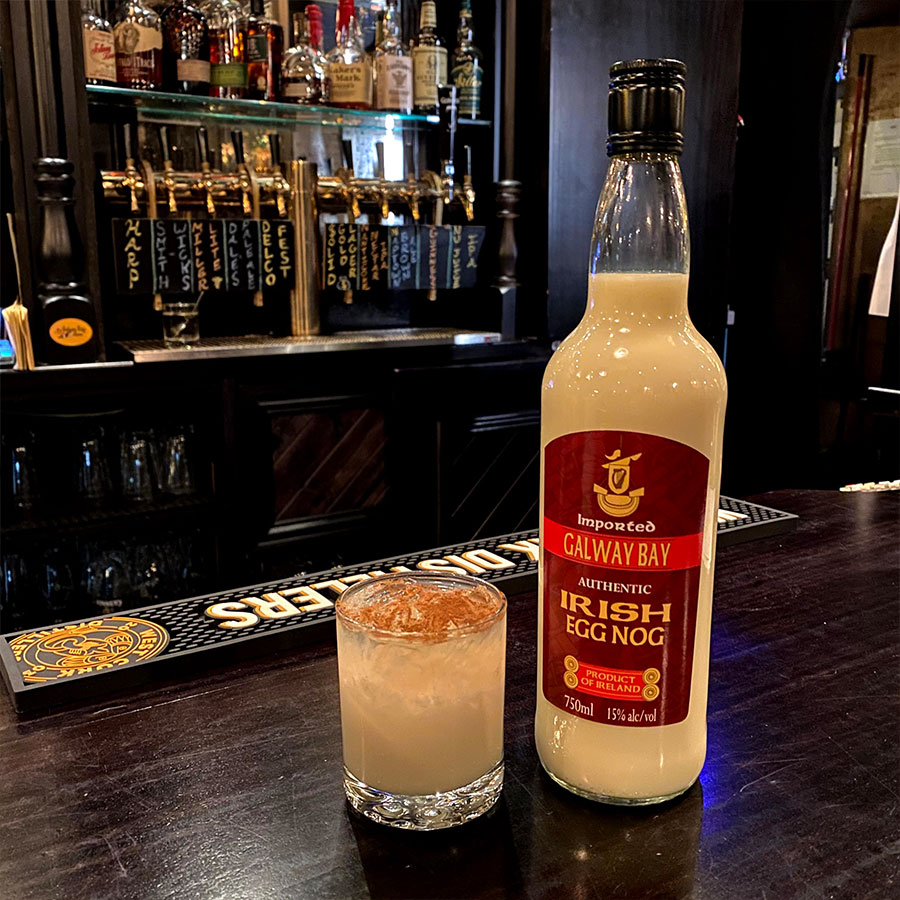 I tried the Apple Spice Nog made with eggnog, apple vodka, and cinnamon spice, which was a delicious blend of both fall and winter flavors. Previously, I haven't been a fan of eggnog, but after tasting this, I can certainly understand why Clark Grizzwold served eggnog at his family holiday celebrations!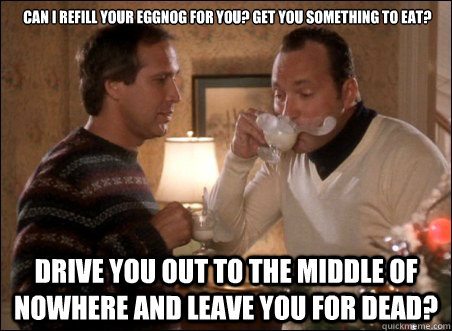 I also love a good local partnership, so I was excited to hear Annapolis Ice Cream Company teamed up to make a Galway Bay Irish Eggnog Ice Cream also available for purchase. For me, it's hard to choose between a glass of eggnog and a scoop of eggnog ice cream. Why not enjoy both? 
Nonna Italiana – Ellicott City
Grille 620 
Grille 620 in Ellicott City, right off I-70, not only has a delicious menu but also a variety of seasonal cocktails. This winter they have Nonna Italiana made with Tito's vodka, amaretto, cranberry juice, and what they call "Grandma's special sauce." It's even topped off with sugared cranberries for a festive garnish. Pair this with their roasted brie — you won't regret it! 
Big Kahuna Christmas – Elkridge and Pasadena
Mutiny Pirate Bar and Island Grille
For the past few years, Mutiny Pirate Bar and Island Grille has transformed into a pop-up holiday bar in both their locations – Elkridge and Pasadena locations. Their Pasadena location has been transformed into what they're calling "Big Kahuna Christmas." The holiday cocktails are island and Polynesian themed with Mele Kalikimaka Mai Tai, Big Kahuna Blue Hawaiian, Happy Hula-Days, The Elvis Quaalude Shot (served in a miniature toilet), and a few others. The weather may not be tropical in Maryland, but visit Big Kahuna to be transported to the islands this holiday with the entire restaurant decorated and immersed in the theme.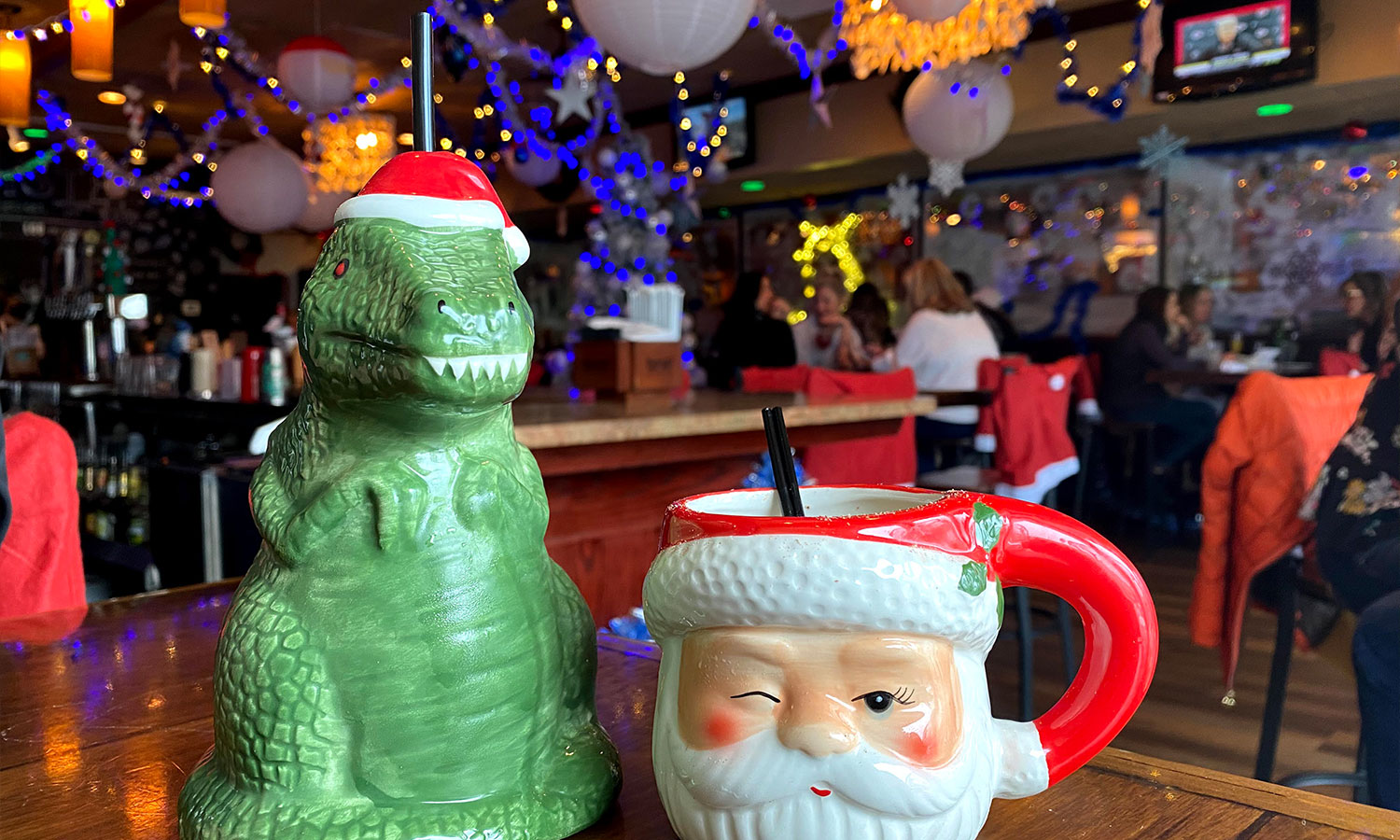 Miracle Pop-Up – Maple Lawn and Perry Hall
Lib's Grill
Another Pop-Up Christmas Bar you don't want to miss is Lib's Grill. Both their Maple Lawn and Perry Hall locations have transformed into a Miracle pop-up. The entire restaurant is decorated festively including Santa covers on chairs, and their cocktail menu highlights deliciously festive holiday drinks. The cocktails include Bad Santa (hot mulled wine), Christmapolitian, Snowball Old Fashioned, SanTaRex (served in a SanTaRex mug), and more. All the cocktails are served in festive glass or mug, which are also available for purchase. (Side note: my son loves using the SanTaRex mug!) Their eggnog is delicious, and so is their Yippi Ki Yay Mother F****r! Their cocktails are as instagrammable as they are tasty.
Winter Hot Toddy – Frederick
Tenth Ward
When visiting Frederick, I love to take a well-deserved break from walking downtown with a stop at Tenth Ward Distilling Company on E. Patrick Street to try one of their seasonal cocktails. In addition to their on-premise offerings from the "cocktail lab," Tenth Ward offers curbside pick-up for cocktails to-go, gift sets, and individual bottles of liquor. Also, check out their holiday shopping guide if you still have some people to shop for!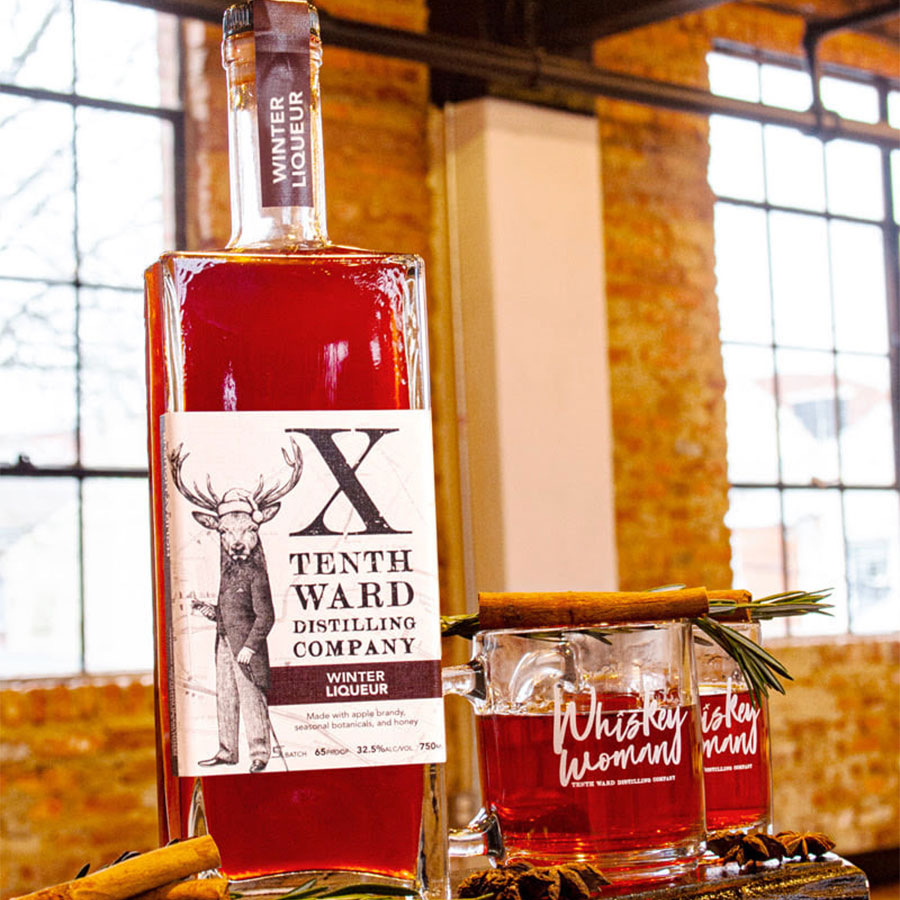 This season, they are releasing their Winter Liqueur, an apple brandy infused with dried cherries, vanilla, hazelnut, and allspice. It's an ingredient featured in the following Winter Hot Toddy recipe, courteous of Tenth Ward. 
Winter Hot Toddy
Ingredients:
1.5 oz Winter Liqueur (purchase from Tenth Ward)

0.5 oz honey simple syrup

0.25 oz lemon juice

2 whole cloves

Hot water

Cinnamon stick

Rosemary sprig
Directions: 
Pour the first four ingredients into a mug. Top with hot water and garnish with a cinnamon stick and fresh rosemary sprig.
---
Lead Photo: Nonna Italiana cocktail at Grill 620 in Ellicott City, MD 
Lindsay grew up in Frederick County and now resides in Baltimore County with her son Wyatt. She has a passion for food and beverages, and loves trying new places and experiences. Follow her on Instagram at @hungryfortidbits