Get in Good Spirits at These Distilleries in Frederick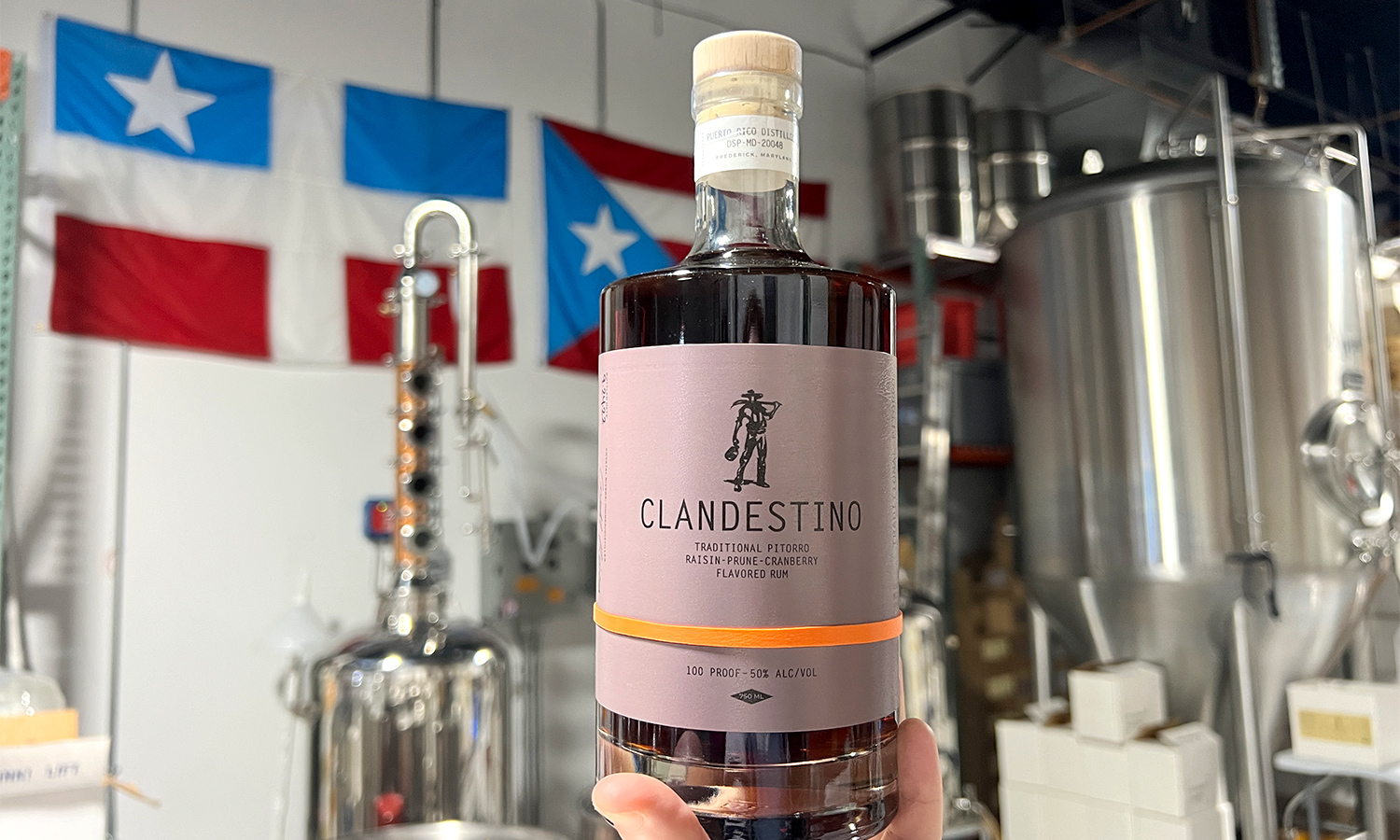 Frederick, Maryland, appeals to road-trippers looking for a small-town America sampler. Its eclectic downtown, Civil War sites, and stellar dining and craft beverage scene recently called my name. I took my parents and fiancé on a weekend road trip to check out three distilleries in Frederick.
Our base for the weekend was Fixins Farm, a homey apartment in the countryside of Mt. Airy with easy access to Frederick. We loved the quiet location and panoramic views from the hot tub. 
From Fixins Farm, we set course for our first stop: McClintock Distilling. Since it opened in 2016, the distillery has been reaping awards for spirits made with high-quality ingredients, distinctive flavors, and a respect for the local distilling heritage. All their spirits (there are so many!) are smooth and clean enough to be enjoyed on their own but versatile enough to be used in craft cocktails.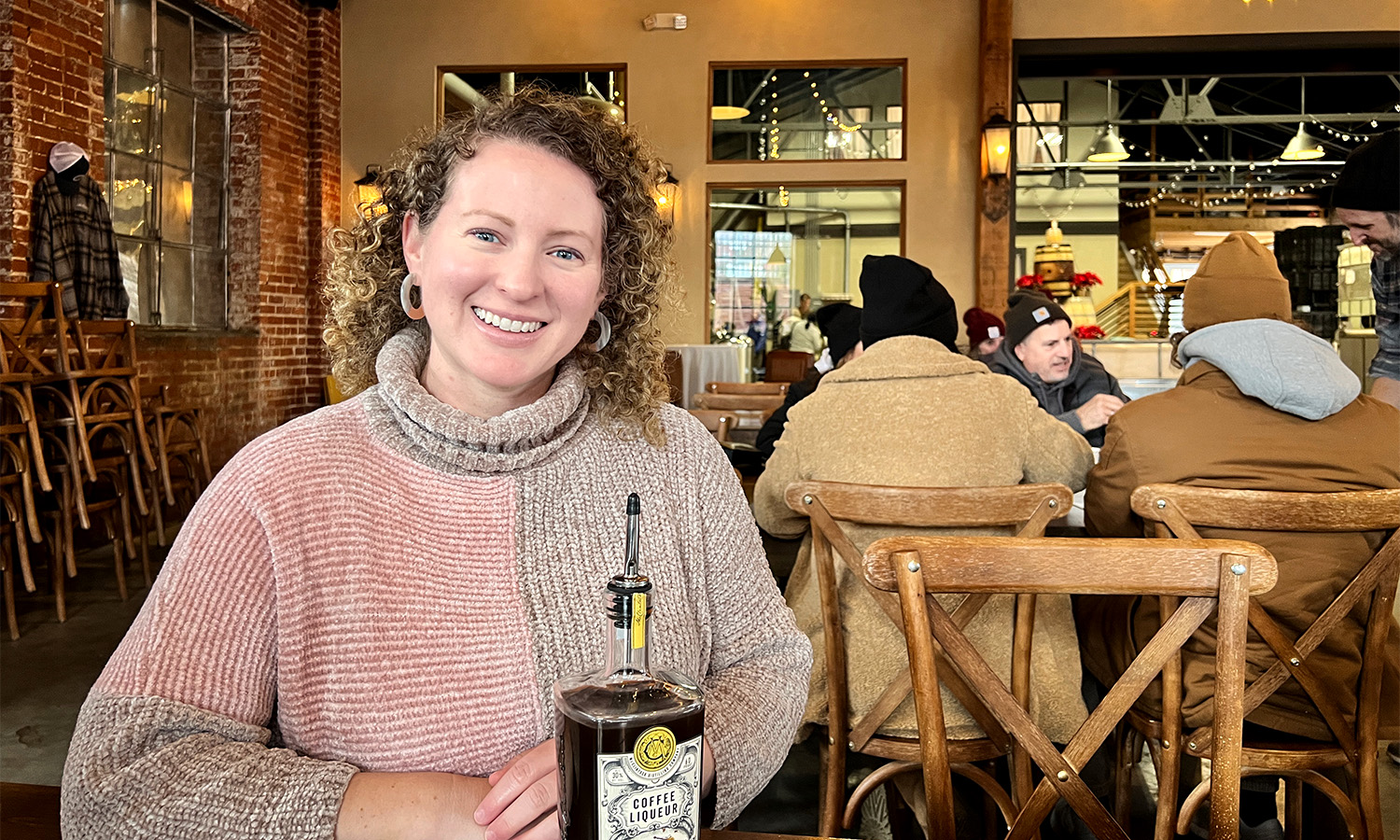 You'll find complex smoothness in the Bootjack Rye, a clean finish in the Epiphany Vodka, and bold, woodsy notes in the Forager Gin. Our crowd favorite was the floral-forward Gardener's Gin. Interspersed with lavender and rosehip and aged in Madeira wine barrels, it twirls on the tongue.
We loved McClintock's old world-style liqueur and cordials made with fresh spices and not-too-sweet fruits. Their coffee liqueur, a new collaboration with Dublin Roasters, is a must-taste.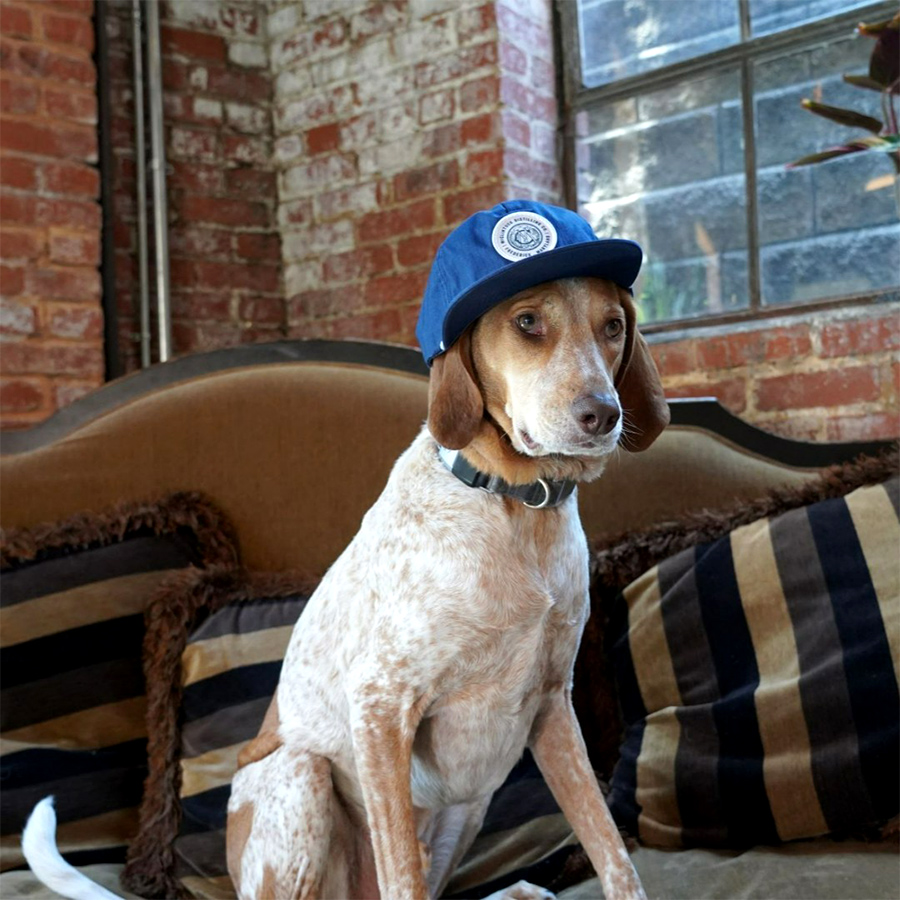 While sipping away, keep a hand free to pet Boone, the sociable distillery dog who ambles around the spacious tasting room. Bonus: did you know about McClintock's Back Bar? It's an old-fashioned cocktail bar nestled next to the distillery. 
We then took a quick detour from distillery hopping and made our way to the Monocacy National Battlefield. Frederick County is a draw for Civil War history buffs like us; we were thrilled to find out the visitor's center offers a map and audio files for a self-guided tour of the battlefield. So worth it.
Our excursion back to 1864 brought on an army-sized hunger. We had to fuel up before the tastings resumed! We lunched at Tempo di Pasta, Frederick's only fresh pasta shop and a destination for superior comfort food—the kind an Italian nonna would make. Their brilliantly curated menu pulls in dishes from all regions of "the boot." Everything is cooked with skill, patience, and first-rate freshness. Their tomatoes are imported from farmlands near Mt. Vesuvius!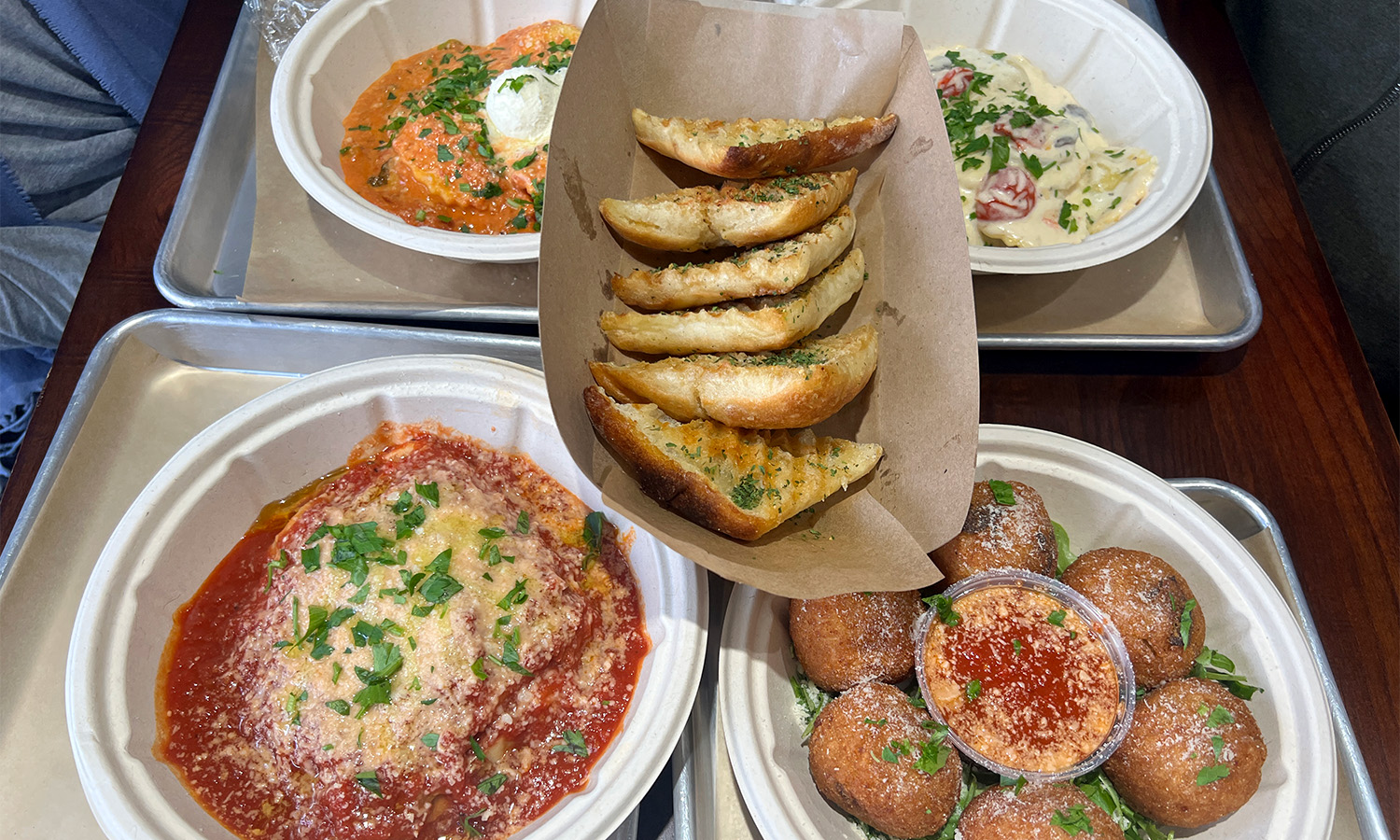 The sweet family that runs Tempo di Pasta is naturally enthusiastic about their food. After trying several dishes—ravioli di funghi, lasagne bolognese, arancini, and tiramisu—so were we! My family and I are already planning a return trip.
After our celebrated lunch, it was time to return to distillery hopping. Puerto Rico Distillery was next on our list, and we were curious how Frederick got its own craft rum distillery named after a tropical U.S. territory.
The Puerto Rican father-daughter duo who run the operation wanted to enjoy an authentic taste of home—in this case, the island's ubiquitous 100-proof moonshine rum called pitorro. So, they took the original recipe and turned it into 11 varieties of an artisanal rum brand called Clandestino, all made without artificial flavors or colors.
The choose-your-own-adventure tasting is a fun way to swig several samples from the line-up. The coconut pitorro stood out to my fiancé, and my parents were ecstatic about the almond option. I'll take the Traditional one—flavored with raisins, prunes, and cranberries—any day. Admittedly, none of us were rum drinkers, but we are now!
Don't forget to ask about the reason for the rubber band wrapped around every bottle of pitorro. It's an original touch!
It was time for our final distillery stop—Dragon Distillery! Loosen up your chainmail and throw down your gauntlet at this lair where medieval (fantasy-inspired drinks, castle decor, and axe throwing) meets modern (no-sugar-added spirits, originator of the first canned cocktail on the East Coast).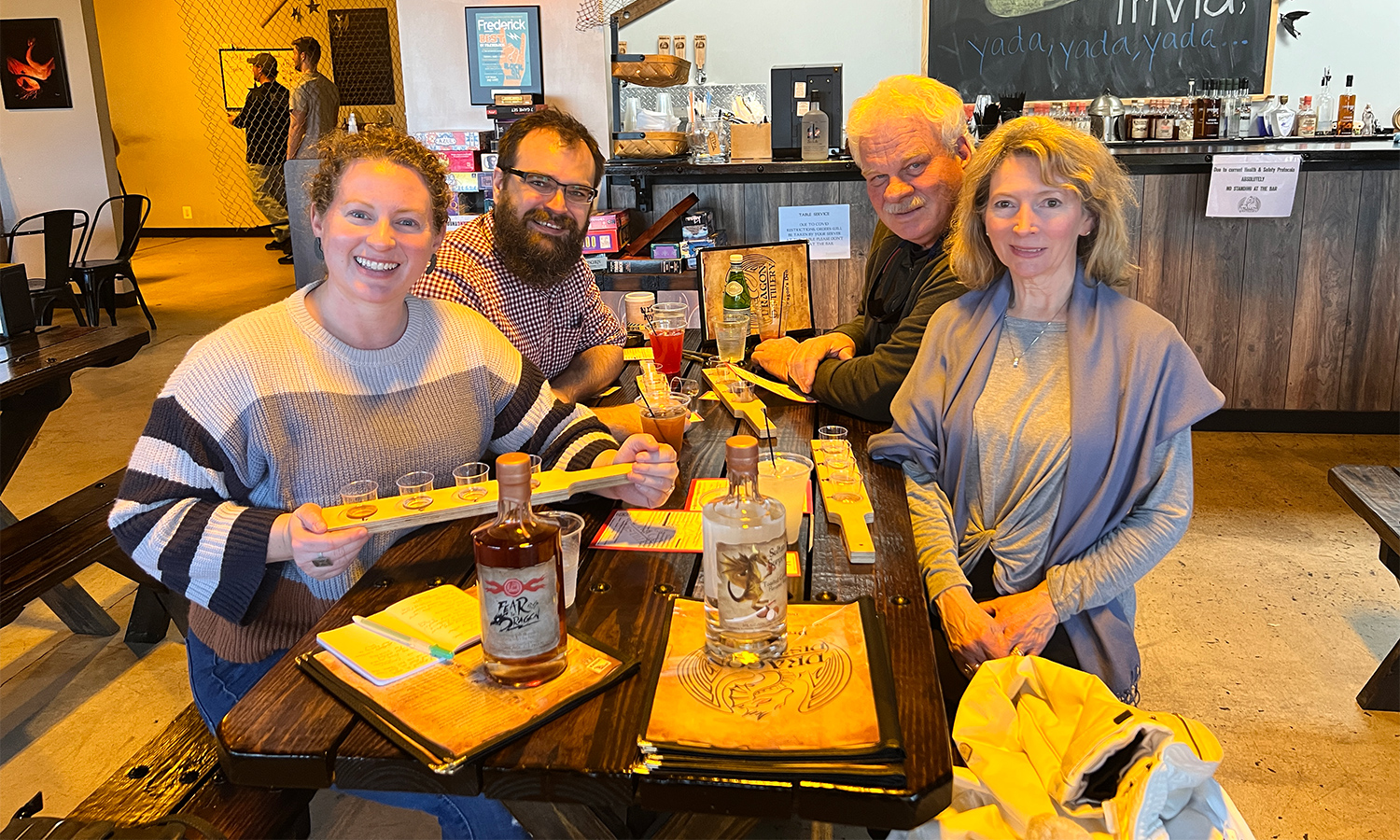 The first distillery in Frederick, Dragon offers standby flavors with unexpected combinations. The spirits, like the bright and spicy Djinn's Ginger, are great for cocktails, and the sweet liqueurs, like the downright delicious Lancelot's Flaming Love, are great for sipping. 
My fiancé raved so much about the smooth, balanced Basilisk Bourbon that he took a bottle home. He especially loved how all bottles are hand-dipped in wax.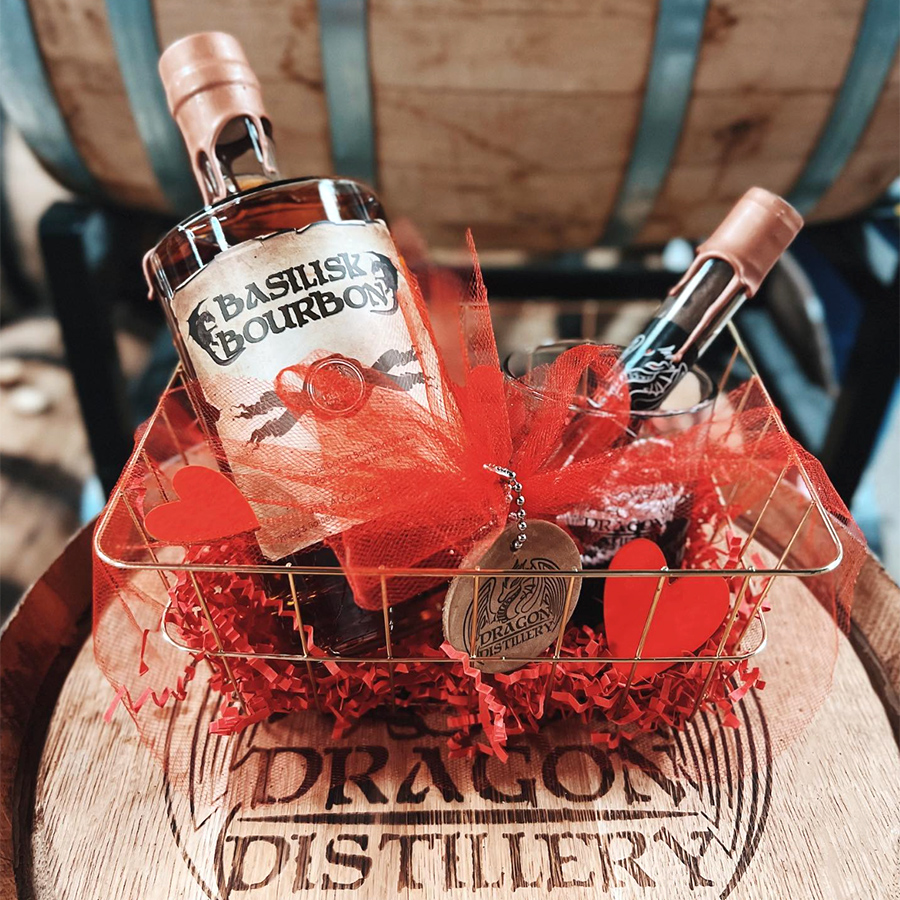 Dragon is a great place to bring a crowd. Make sure to make time for axe-and star-throwing. Holy bourbon and bullseyes, Batman! My fiancé threw a bullseye with the axe on his first shot. I am proud to add "can defend our village from invaders" to his long list of qualities!
With that final distillery visit, we headed back to Fixins Farm for an early, cozy night. 
We look forward to trying Tenth Ward Distilling Co., known for easy drinking absinthe and aromatic cocktails, on our next trip.
Before I go back to daydreaming about Frederick's bourbon, gin, and rum, I'll leave you with a few recommendations to round out any Frederick road trip. After all, there's more to the city than distilleries!
---
Lead Photo: Chelsea Milko
A native of Las Vegas, NV, Chelsea Milko McAllister resides in the historic Baltimore neighborhood of Charles Village with her new husband and stepson. Her foreign policy career and travel obsession have taken her to over 50 countries, including Uganda, where she served as a U.S. Peace Corps Volunteer. Chelsea loves documenting her Maryland adventures through writing and photography. Follow her on Instagram @themilkoway.