Can't-Miss Adventures for Wine Lovers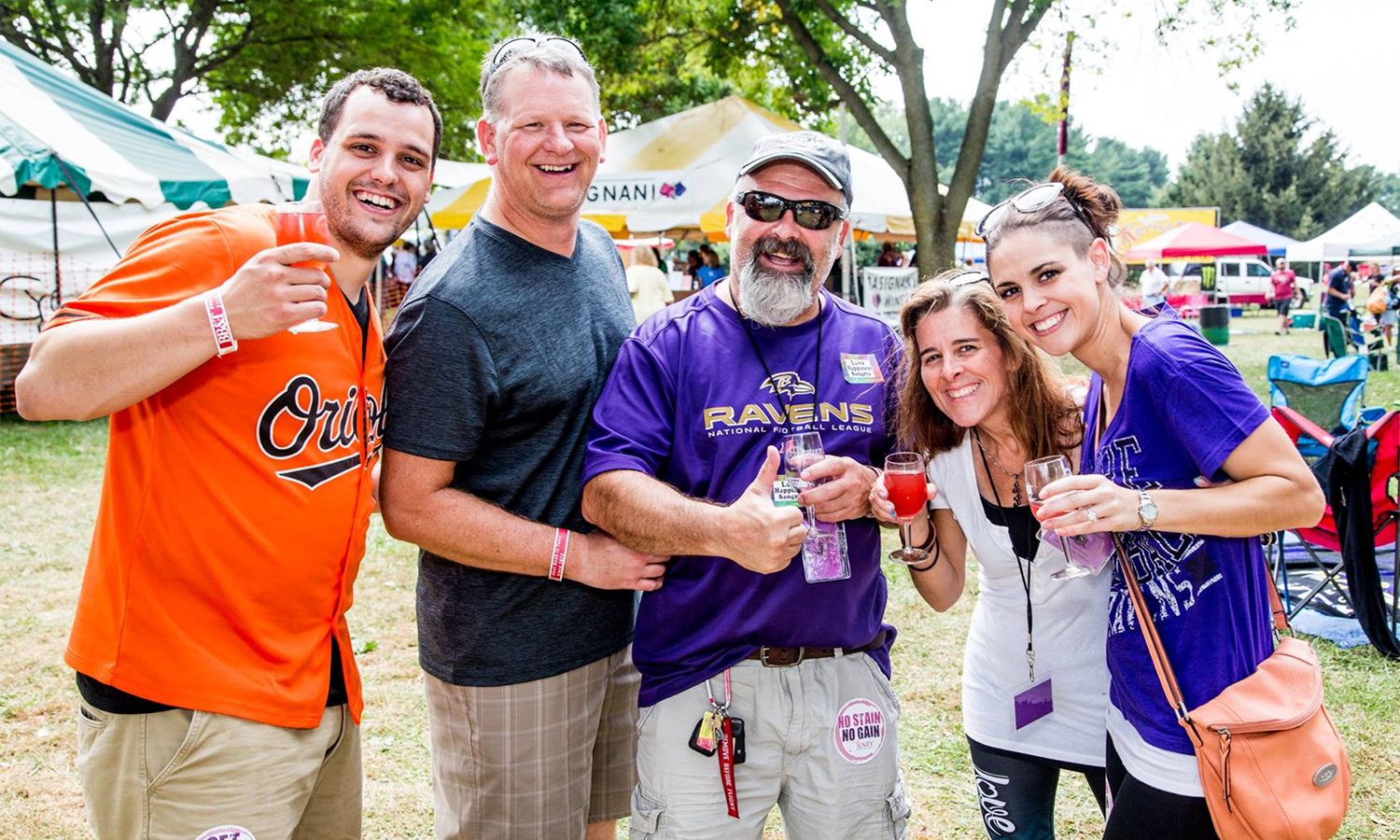 Finely-crafted. Distinct. Affordable. It's no wonder wine lovers enjoy the fruits of Maryland's wine harvest. Read on to learn about a few vino adventures you can uncork—and help give Maryland wine its well-deserved moment!
Sip Your Way Through the Maryland Wine Festival
Every September, the Maryland Wine Festival—the oldest wine festival in the state—returns to the Carroll County Farm Museum. The annual to-do brings the state's expanding grape and wine industry together to showcase tons of locally produced field, off-dry, and fruit wines for sampling and purchase.
Sip premiere sustainable wines, browse artisan stalls, dance the grapevine to live music (yup, I most certainly intended that pun), and meet the people behind Maryland's wine-making heritage.
In addition, Carroll County's own piedmont terroir yields award-winning wines that have enticed festival-goers for nearly 40 years. While you're in the area, check out Black Ankle Vineyards and Old Westminster Winery, too!
Embark on a Wine Trail
There are 11 wine trails in Maryland that draw upon the unique microclimates of the state.
Need a recommendation? Go for the four-winery Gunpowder Wine Trail, or the GPWT as the cool kids call it! The trail runs from Northern Baltimore County through the Harford County countryside. Each winery offers flavorful varietals, relaxing tasting rooms, and tempting food menus.
Find Italian vino traditions and picnic panoramas at Fiore Winery & Distillery, pair your wine with live music and or a fitness class at Harford Vineyard & Winery, soak up Chesapeake bay views on the tasting patio at Mount Felix Vineyard & Winery, and take advantage of Old World wines in a farm setting at Royal Rabbit Vineyards.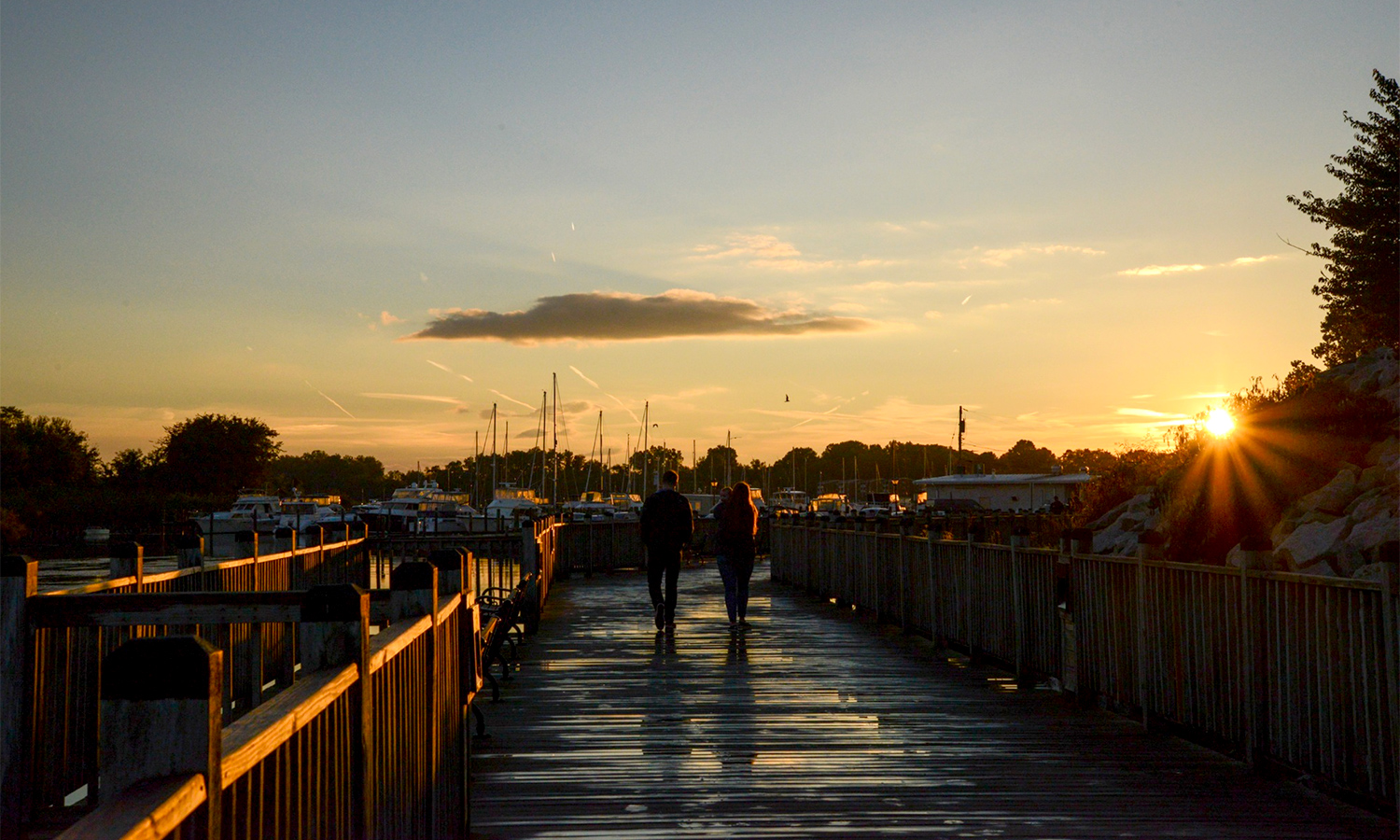 To make a weekend of your wine trek, pick from the basket of neatly-kept accommodations and enjoyable restaurants along the trail. Standout points of interest include Kilgore Falls, Susquehanna River State Park, and Havre de Grace. 
Visit Baltimore's First Urban Winery
The Wine Collective is Baltimore's first urban winery. This adventurous family-run operation is perfecting the art-meets-science winemaking craft with grapes sourced within a 100-square-mile radius of the city.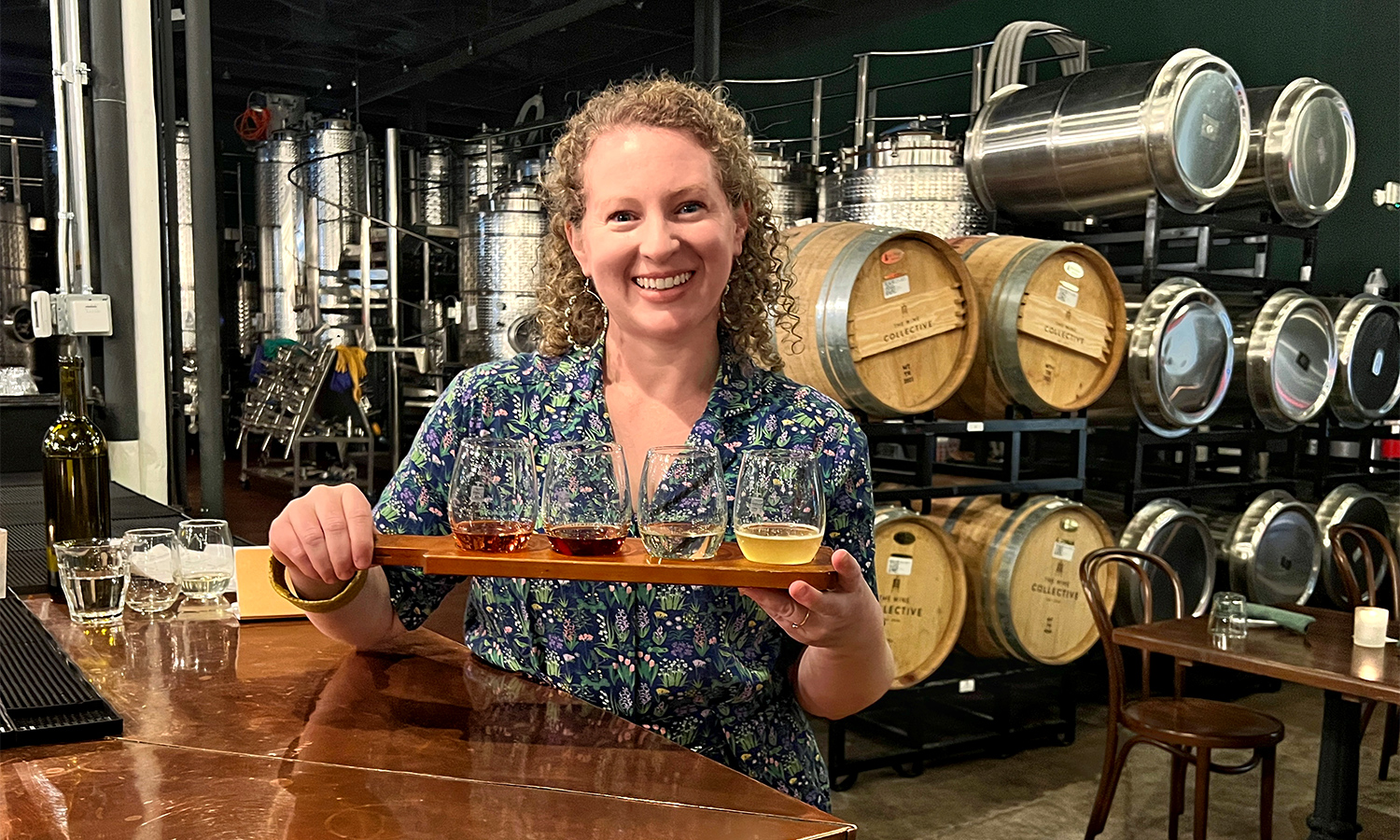 The funky fizz of the Balt Nat natural sparkling wine, the dancing brightness of the Isadora rosé (it's always rosé SZN in my opinion), and the complex magic of the Wizard II red blend all have me lining up to be a wine club member!
Friendly staff serve up exceptional sips and small plates in the tasting room and pintxos bar.  After making your way through a must-try wine flight, try a spritz-y vermouth cocktail and the smoked fish dip. 
Work your way through my shortlist of favorite wineries and vineyards
But don't let my list limit you! There are 80+ vineyards and vintners in Maryland. Maryland is an ever-maturing wine destination—quite like its fine wines!
---
Lead Photo: The Maryland Wine Festival is held at the Carroll County Farm Museum in Westminster, MD, every September. Credit: Carroll County Tourism
A native of Las Vegas, NV, Chelsea Milko McAllister resides in the historic Baltimore neighborhood of Charles Village with her new husband and stepson. Her foreign policy career and travel obsession have taken her to over 50 countries, including Uganda, where she served as a U.S. Peace Corps Volunteer. Chelsea loves documenting her Maryland adventures through writing and photography. Follow her on Instagram @themilkoway.