Enjoy a Slice of Americana in the Heart of the Civil War

We've all heard Maryland called "America in Miniature." One swath of the state that I consider an even smaller-scale sampler of American history is the Heart of the Civil War Heritage Area. One of Maryland's 13 designated heritage areas, the Heart of the Civil War covers portions of Carroll, Frederick, and Washington Counties in central and western Maryland. This roughly 100-mile stretch of Maryland includes iconic sites such as Antietam National Battlefield—where you'll find the Heart of the Civil War's Visitor Center at the historic Newcomer House—as well as many destinations that are less familiar but nonetheless have an important Civil War story to tell. 
During the three years that I worked for the Heritage Area, I became acutely aware of how fortunate we Marylanders are to have these gems in our backyard. I've put together a two-day itinerary with stops in each of the three main cities in the Heart of the Civil War: Westminster, Frederick, and Hagerstown. However, these are just jumping-off points for exploring the region that is rich not just in history but also in recreation and dining opportunities. It takes about two hours to drive from one end of the Heritage Area to the other. After commuting from Baltimore to Frederick almost every day, I can safely say it's feasible to make a day trip to the Heart of the Civil War from many spots in Maryland—but certainly much more relaxing to spend the night. Check out this roundup of historic inns for some inspiration. 
If getting off the beaten path appeals to you, I'd recommend two options for exploring historic sites in the Heritage Area. Follow Civil War Trails, a series of markers that make up a vast, open-air museum, to learn about Civil War experiences in towns both big and small. Another option is the Heart of the Civil War Geotrail, a high-tech treasure hunt using GPS coordinates. Launched in 2016 and revamped in 2021, the Geotrail was designed by volunteers from the Maryland Geocaching Society to be family-friendly and accessible to all levels of geocachers. I can't reveal the exact locations of the caches, but if you're the type that likes to organize your travels around a checklist, this is the perfect guide for your weekend in the Heart of the Civil War. 
Westminster: Come for the History, Stay for the Trails
The easternmost part of the Heart of the Civil War is organized around the corridors where Union and Confederate troops marched to and from the 1863 Battle of Gettysburg. I'd recommend beginning your visit in Westminster, a 45-minute drive from Baltimore, at the Carroll County Visitors Center. Walk along Main Street to soak up the quaint brick architecture and witness where the Battle of Corbit's Charge took place in June 1863.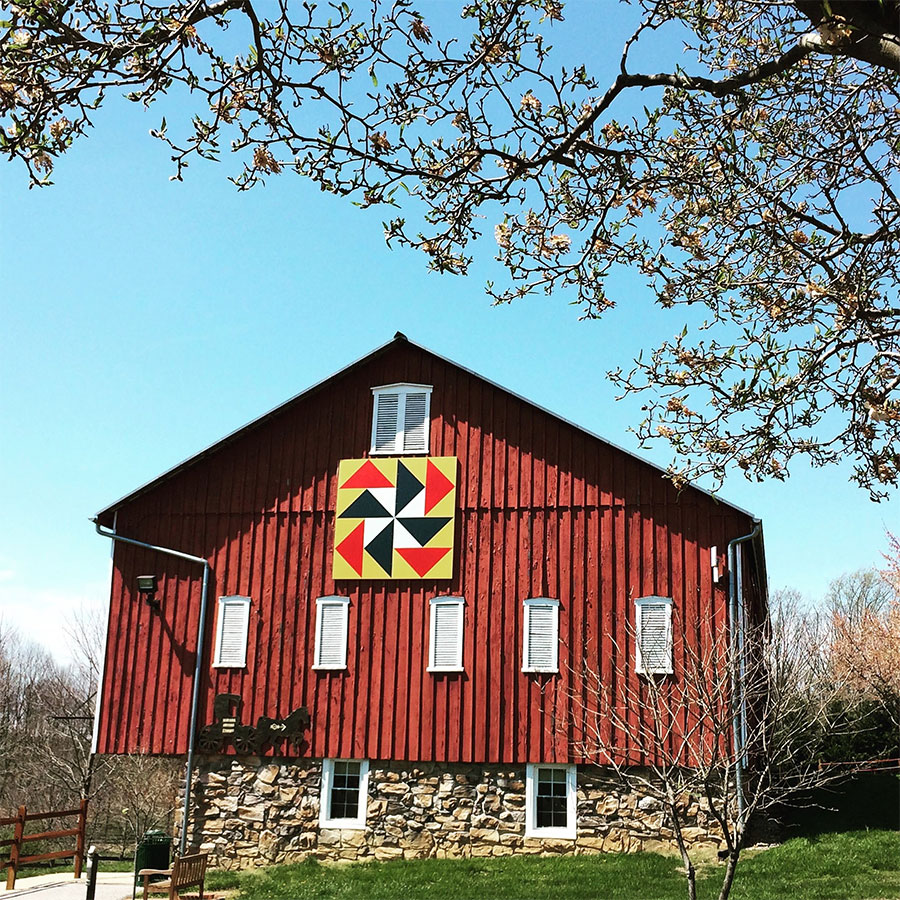 This area is a hotbed of local history as home to Union Mills Homestead, the Carroll County Farm Museum, and the Historical Society of Carroll County—all of which are worth a visit. The Carroll Arts Center, located in a restored art deco movie theater along Westminster's Main Street, also makes for a fun visit. My family enjoys the five miles of hiking trails and playground at the Hashawha Environmental Center and Bear Branch Nature Center just north of Westminster.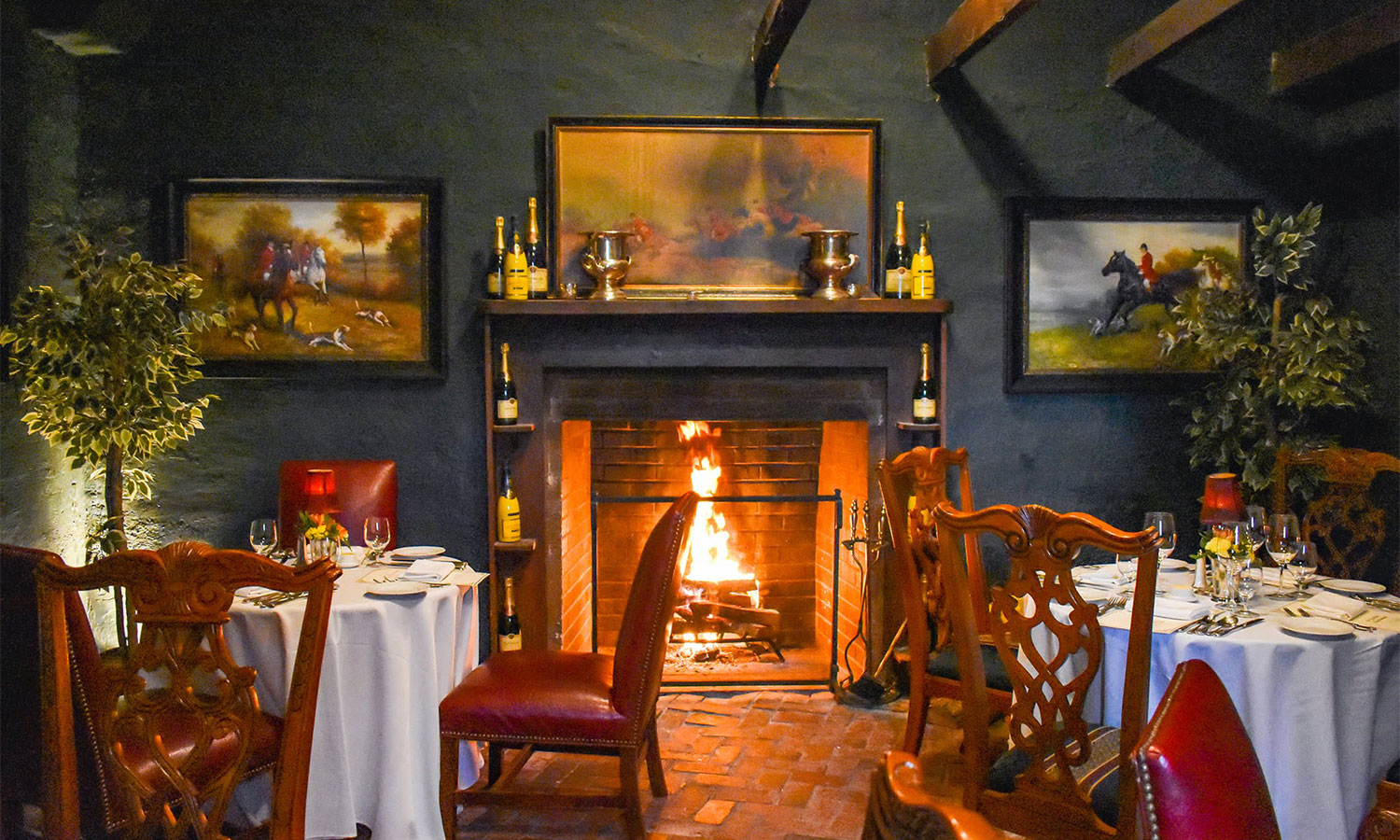 I don't claim to be an expert on fine dining in Carroll County, but I've heard good things about the Southern cuisine at Sykesville Station (inside an 1883 B&O Railroad station) and world-class French cooking found at the Smokehouse Restaurant inside Antrim 1844, a historic hotel in Taneytown. You'll also find more down-home dining experiences at the Buttersburg Inn in Union Bridge, Baugher's Restaurant in Westminster, and Hoffman's Home Made Ice Cream—a Carroll County staple since 1947.
Frederick's Other City 
From Westminster, it's 40 minutes to the Frederick Visitor Center–located inside an 1899 industrial warehouse. Downtown Frederick's striking architecture, thriving independent businesses, and well-maintained parks make it an ideal destination for heritage travelers of all ages. Of course, there's no shortage of history in the City of Frederick either—as you can discover at the National Museum of Civil War Medicine, Heritage Frederick, and Monocacy National Battlefield. I like to refuel by picking up some food to go at one of the many eateries downtown and enjoying a picnic along Carroll Creek Linear Park.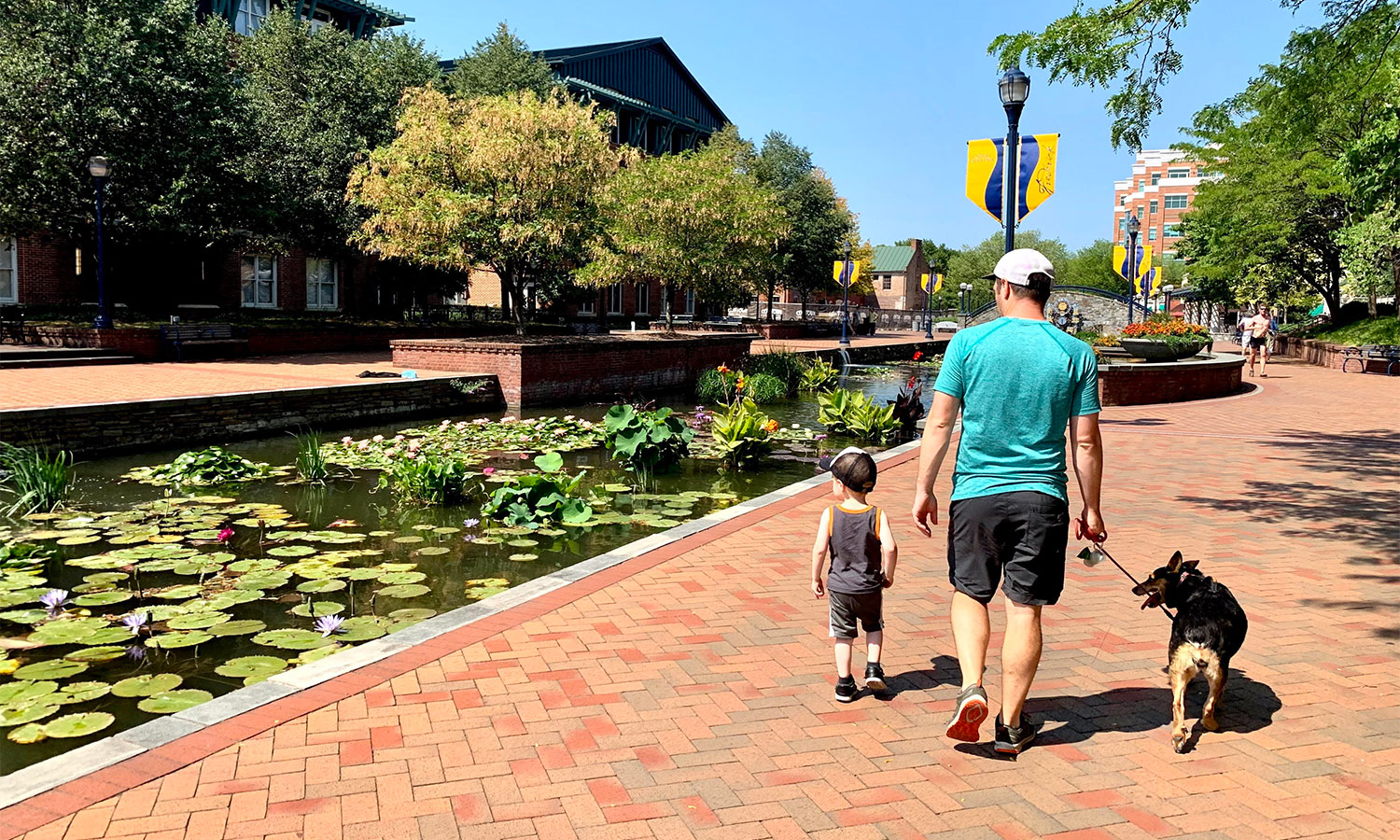 A slightly more unusual stop is Mount Olivet Cemetery, which offers a fascinating glimpse at the city's past. It embodies the 19th-century "garden cemetery" movement when communities established non-denominational burial grounds that also served the recreational needs of the living. Mount Olivet, known as "Frederick's other city," serves as the final resting place of nearly 40,000. Although its most famous resident is Star-Spangled Banner author Francis Scott Key, it's also rich in Civil War history.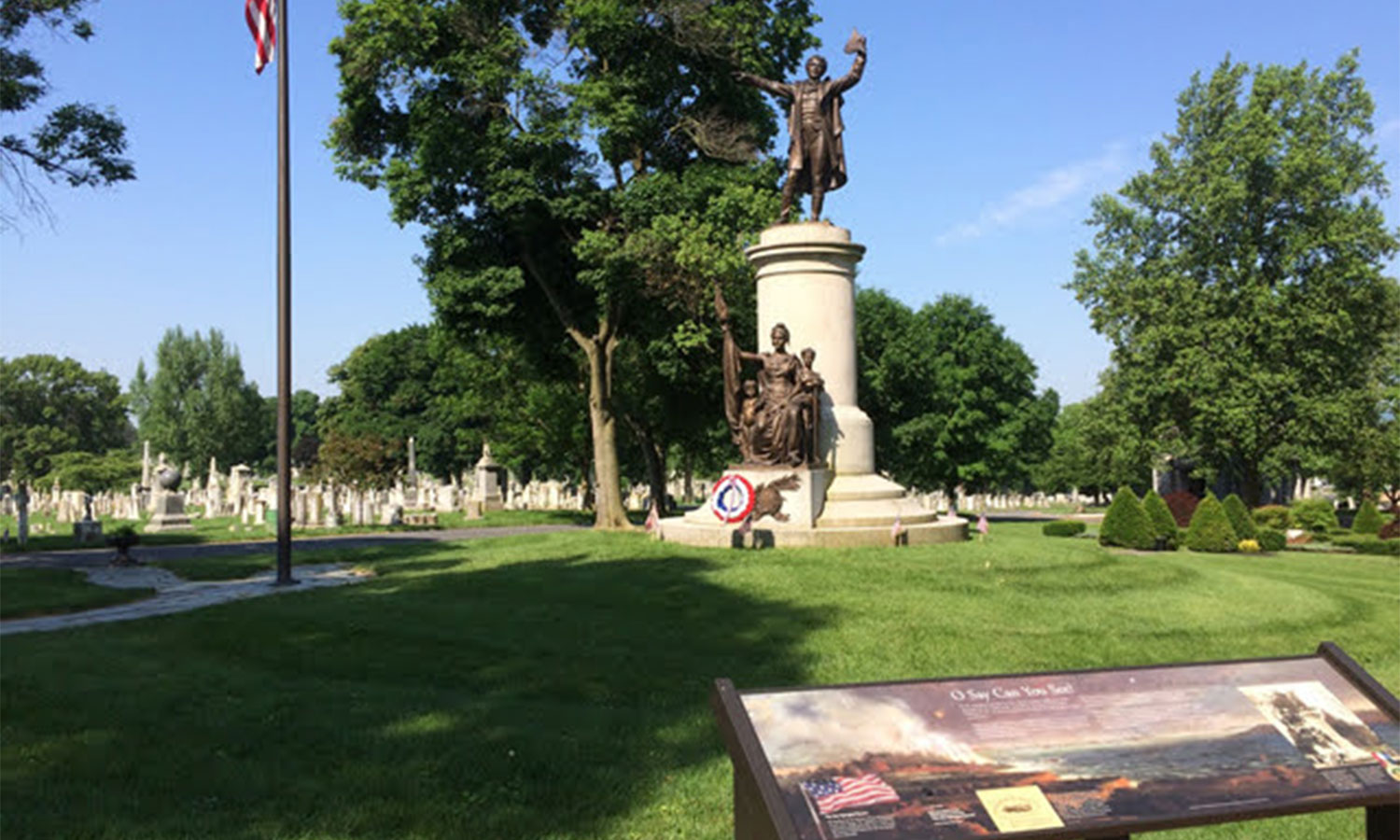 The cemetery contains a mass grave of 400+ Southerners killed at the 1864 Battle of Monocacy as well as Confederate Row, where 300 soldiers from various campaigns were laid to rest after their families were unable to transport them home. Mount Olivet also contains the grave of Barbara Fritchie, the legend remembered in a poem for waving a Union flag out her window as Confederate troops marched through Frederick. Located across the street from Harry Grove Stadium, the grounds close between 7 PM (April-September) and sunset (October-March).
Railroads in Hagerstown
Continue your tour of the Heart of the Civil War in downtown Hagerstown, 30 minutes west of Frederick via I-70 or about 45 minutes along the historic National Road (today, Route 40). The city offers a self-guided Civil War walking tour of more than 30 sites such as churches, residences, and hospitals. History lovers will enjoy the Miller House Museum, a handsome brick house owned by William Price–who Abraham Lincoln appointed U.S. District Attorney for Maryland in 1862–and today the headquarters of the Washington County Historical Society. Another Civil War destination in Hagerstown is Rose Hill Cemetery, the final resting place of nearly 2,500 Confederate soldiers killed at the 1862 battles of Antietam and South Mountain (both of which are about a 20-minute drive away). My go-to dining spots in Washington County can be found en route to Antietam National Battlefield: Dan's Tap House and Vesta Pizzeria in Boonsboro and the classic Bonnie's at the Red Byrd in Keedysville. 
I absolutely recommend a visit to Hagerstown's City Park. The expansive municipal park evokes more of a 20th-century vibe with its walking trails, band shell, and lake. It's where you'll find the Hager House Museum, the refurbished home of town founder Jonathan Hager, as well as the Mansion House Art Center and Museum of Fine Arts. For my family, the main attraction is the City Park Train Hub where artifacts from the Western Maryland Railroad Company delight railfans of all ages. Steam Engine #202, built in 1912 to transport passengers between Baltimore and Hagerstown, is quite impressive.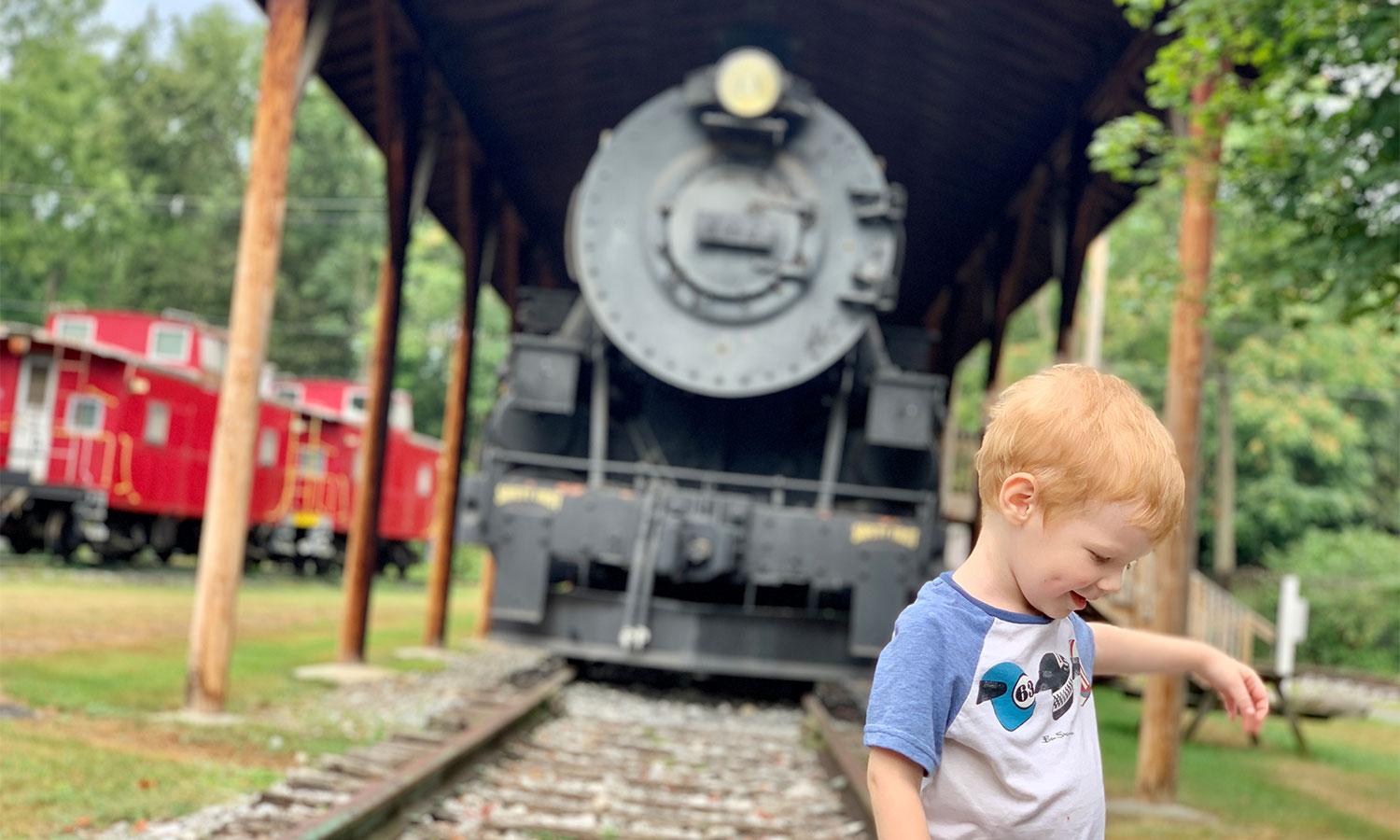 When we visited the Railroad Museum was closed, but we still enjoyed the train-themed playground on the grounds. Railroads played a pivotal role in transporting troops and supplies during the Civil War, so this park offers yet another glimpse at the abundance of history to be found in the Heart of the Civil War.
Even More to Explore 
Check out these other Heart of the Civil War destinations featured on Maryland Road Trips: 
---
Lead Photo: A cannon at Antietam National Battlefield in Maryland. Photo Credit: Heart of the Civil War Heritage Area
Auni Gelles is a public historian, ice cream enthusiast, and mom to an energetic toddler. A Seattle native, she has lived in Baltimore for 10+ years. Follow her at @aunigelles.