Keep Camping Simple: Go Primitive at Green Ridge State Forest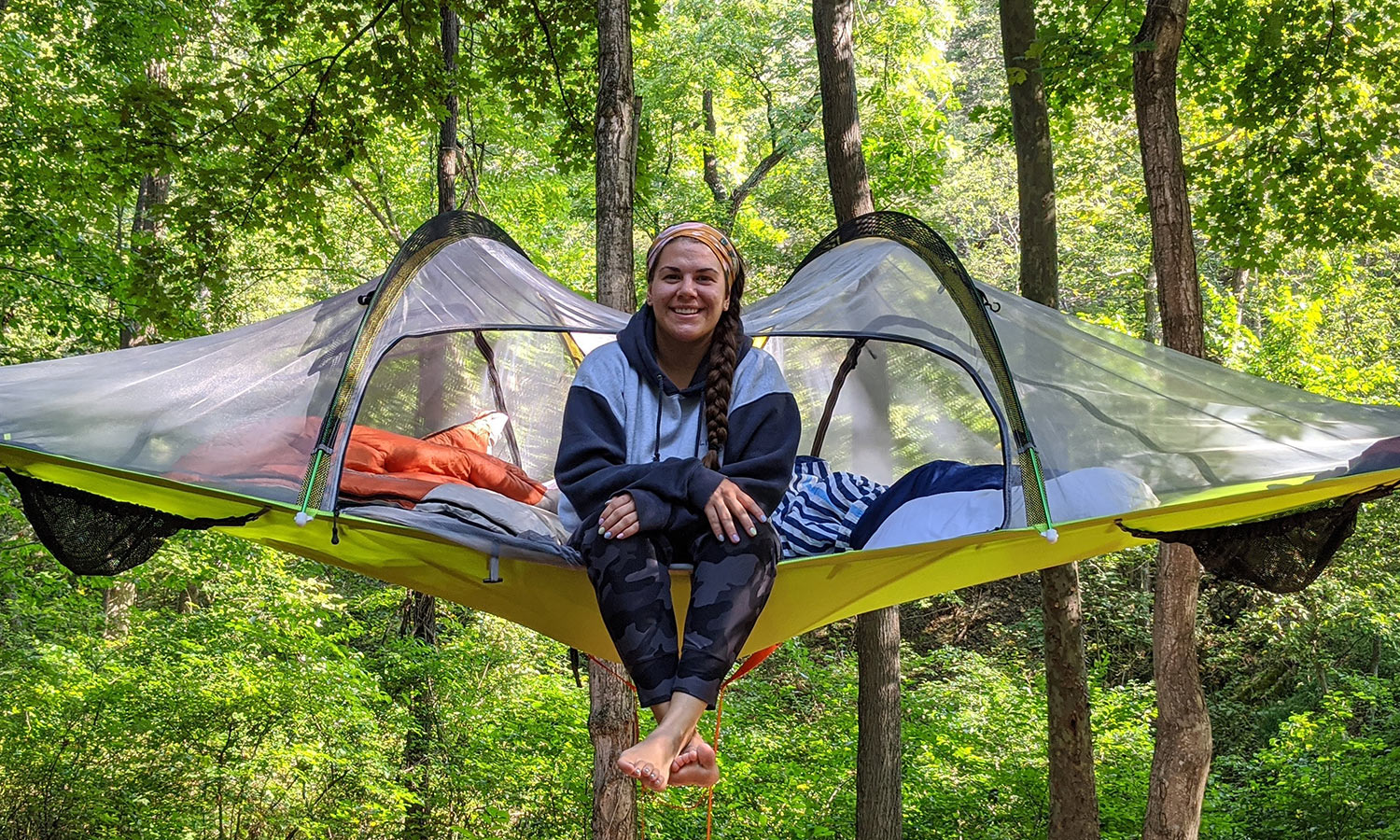 As I'm typing this, I'm wondering if I'll regret my decision to share the magical secret that is Green Ridge State Forest (GRSF). But there's another voice in my head that wins out, which is my desire to shout from the rooftops (er, tent tops) that my fellow lovers-of-the-outdoors need to check out one of my new favorite places to make camp.
As we rolled into spring last year and lockdowns were in full force, my boyfriend and I turned to one of our favorite activities that just so happens to be practically pandemic-proof — camping! Our friends told us about a place to go that we hadn't heard of before called Green Ridge State Forest, so we decided to check it out.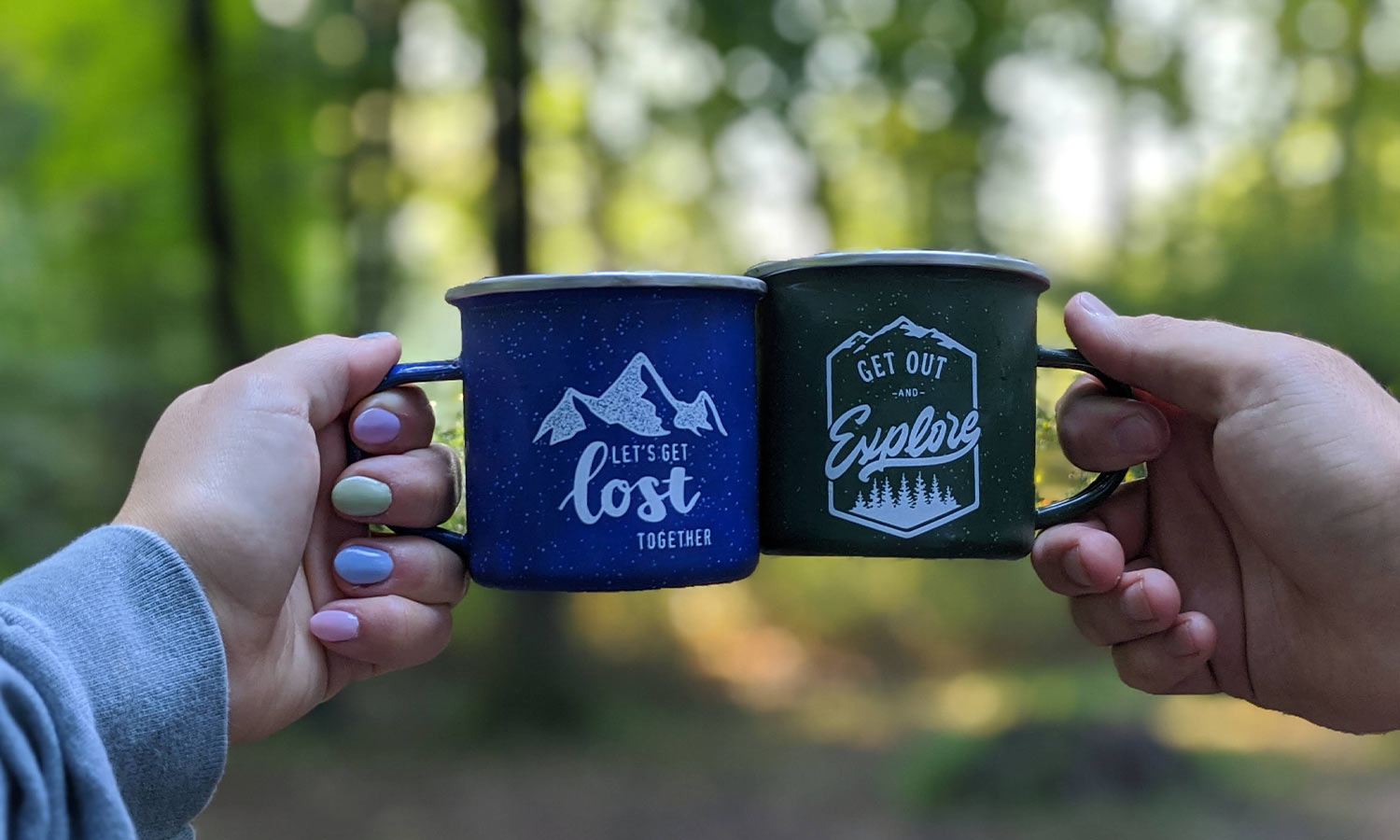 Now, campers be warned, this isn't your run-of-the-mill state park campground. This is a state forest, and it just so happens that their motto "It's no walk in the park" is very true. What I mean by that is that GRSF is home to primitive campsites (read as: there are no bathrooms, no amenities, and no shelters — it's just you and the forest). I can envision some readers being totally turned off by the idea of primitive camping, but if you've never tried it and are a somewhat experienced camper, I highly encourage checking out this style of camping. 
The biggest pro of primitive camping is that you are totally on your own at your campsite (usually with your nearest neighbor being at least a quarter of a mile away), so you're free to turn your music on, get a bonfire going, and really enjoy your time in nature without having to interact with anyone besides your party.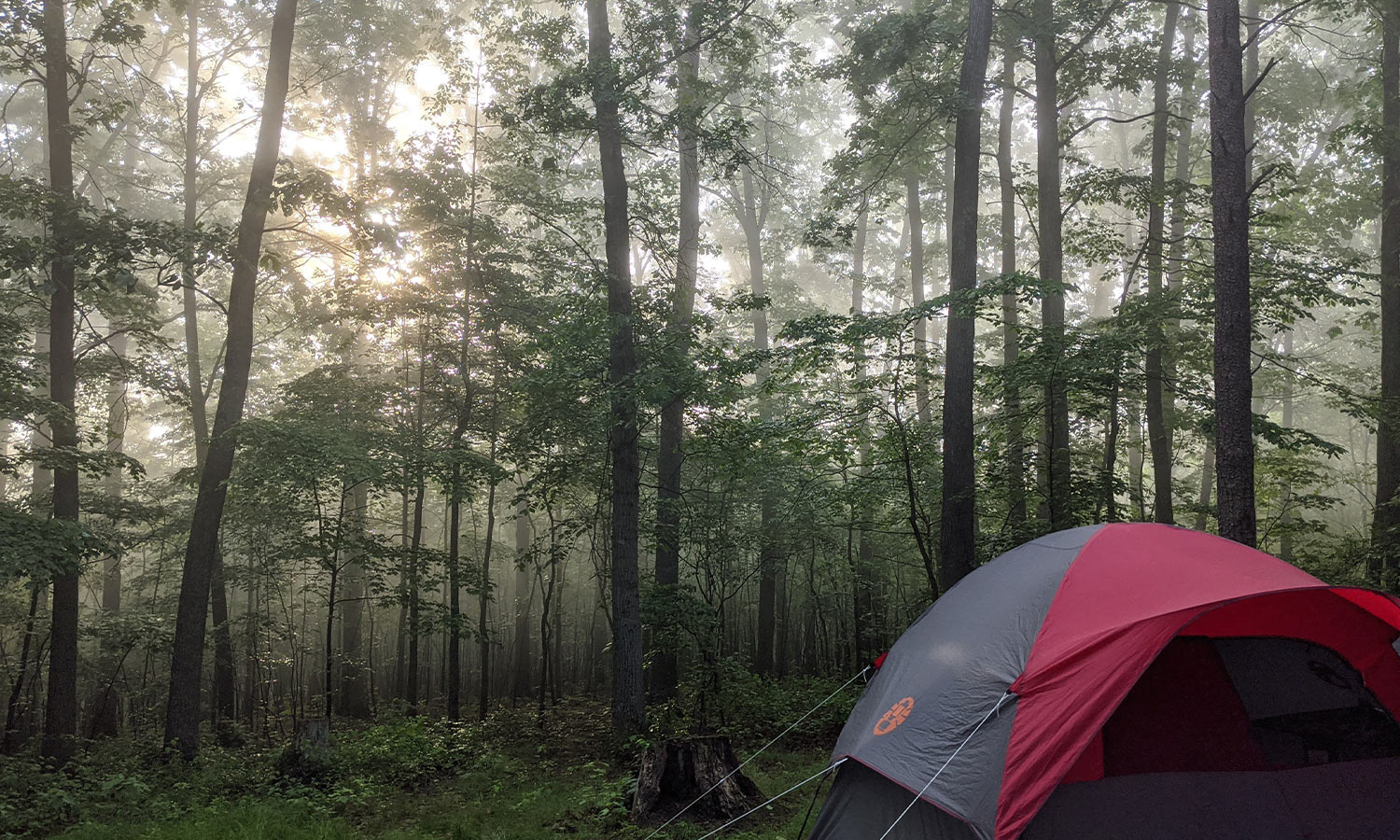 There are 100 primitive campsites to choose from at GRSF, all with their own unique benefits. Each site is first come, first serve. The system for reserving a campsite is quite simple: you walk up to a clipboard hanging on the wall of the ranger station and scan the list for any available sites. Once you find one that's open for the dates of your camping trip, you write down your name and the dates of your stay, put your payment in one of the self-serve envelopes, and drop it in the til. (At a whopping $10 per night, GRSF is also one of the most affordable places to camp that we've come across!)
From the ranger station, use one of the provided maps to navigate to your campsite, which can be anywhere from a 10 to 45-minute drive, depending on your site.
Another warning here — the roads at GRSF are not for the faint of heart. We were able to navigate (slowly and carefully) in a Ford Fusion to several of the campgrounds, but if you have a Jeep or a car with four-wheel drive, you're going to want to use it here.
Some sites are right off the "main road", but others are tucked way back into the forest and take a bit of off-roading to get to.
Each site has a picnic table and a fire ring, but come prepared with all other gear you need, and have a plan for how you'll transport trash home. (GRSF follows the "leave no trace" rule.) We always bring a bag and take care of all of our trash, including food scraps and compostables, before we leave.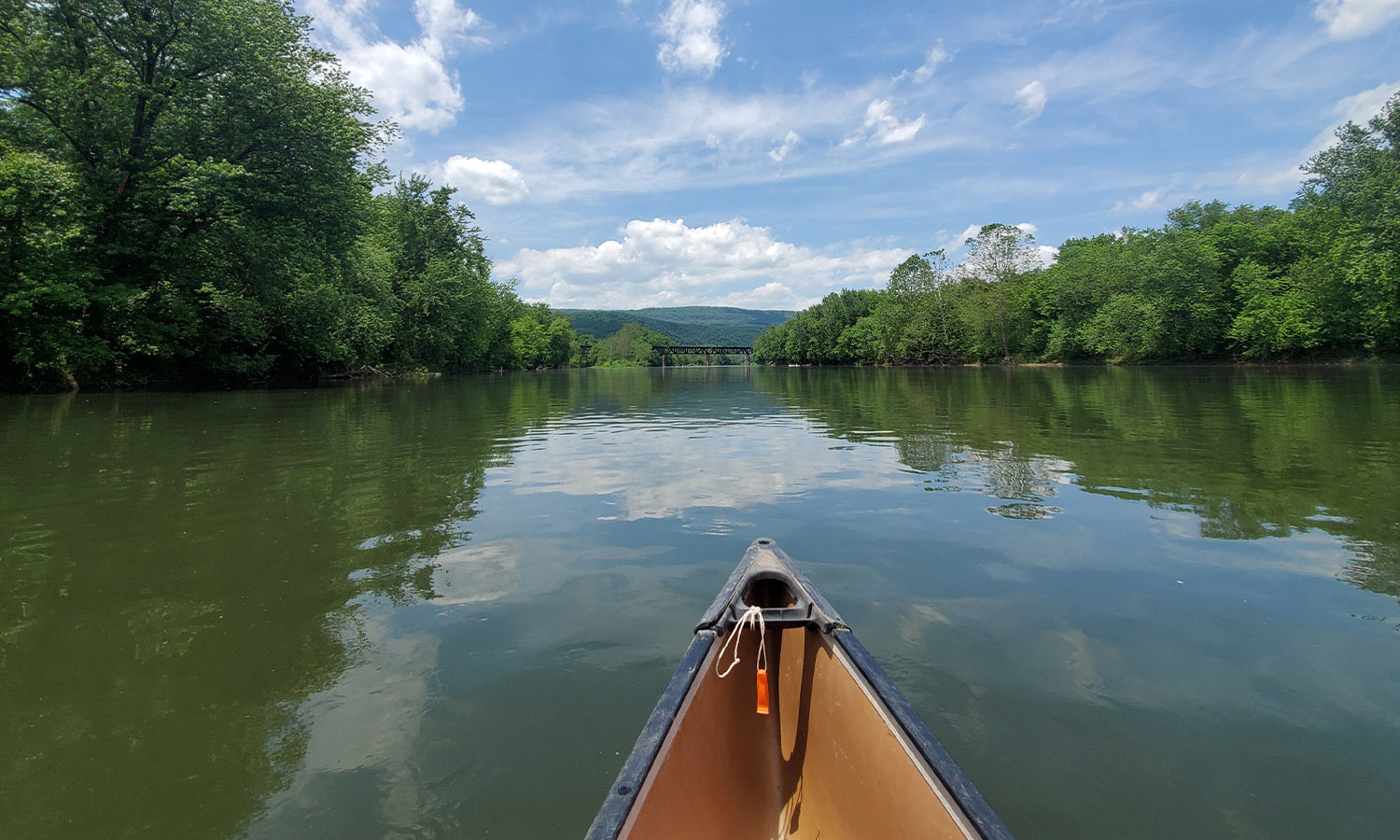 In addition to the beautiful campsites, which in and of themselves offer plenty of hiking and exploration opportunities, there are a few other fun activities to consider during your trip to GRSF:
Kayaking or tubing on the Potomac River 

Visit

Bill's Place

, the resident pub of Little Orleans, one of the towns encompassed by the state forest. You can grab a bite to eat and a round of drinks here after you float down the river.

Hiking or driving to one of the

several overlooks

. 

Head to the

public shooting range

Fishing and hunting are permitted within certain areas of the forest
---
Lead Photo: Nancy Neely
Nancy is an HVAC sales engineer, originally from Upstate New York having relocated to Maryland after college. She enjoys cooking, crafting, and traveling. She also loves nature and camping, and bringing the outdoors inside with her collection of over 150 houseplants! You can follow her on Instagram @nancyplants.