Outdoor Fun in Frederick, Maryland

There are many ways to experience outdoor fun in Frederick, Maryland. Whether your method of exploring has two wheels and a handlebar or requires a paddle and a life vest, you'll find an adventure worth taking here.
On the Mountain
Frederick County is home to several mountains that are begging to be explored, and there's no better place to start than Catoctin Mountain Park. The park is great for adventurous hikes or family day trips, with stunning overlooks and historical exhibits throughout. Some of the most well-known trails lead to spectacular views, like Chimney Rock Trail and the Cunningham Falls Nature Trail, which has an incredible payoff when you reach Maryland's highest cascading waterfall in neighboring Cunningham Falls State Park.
The Frederick City Watershed is another great resource in the area for outdoor enthusiasts.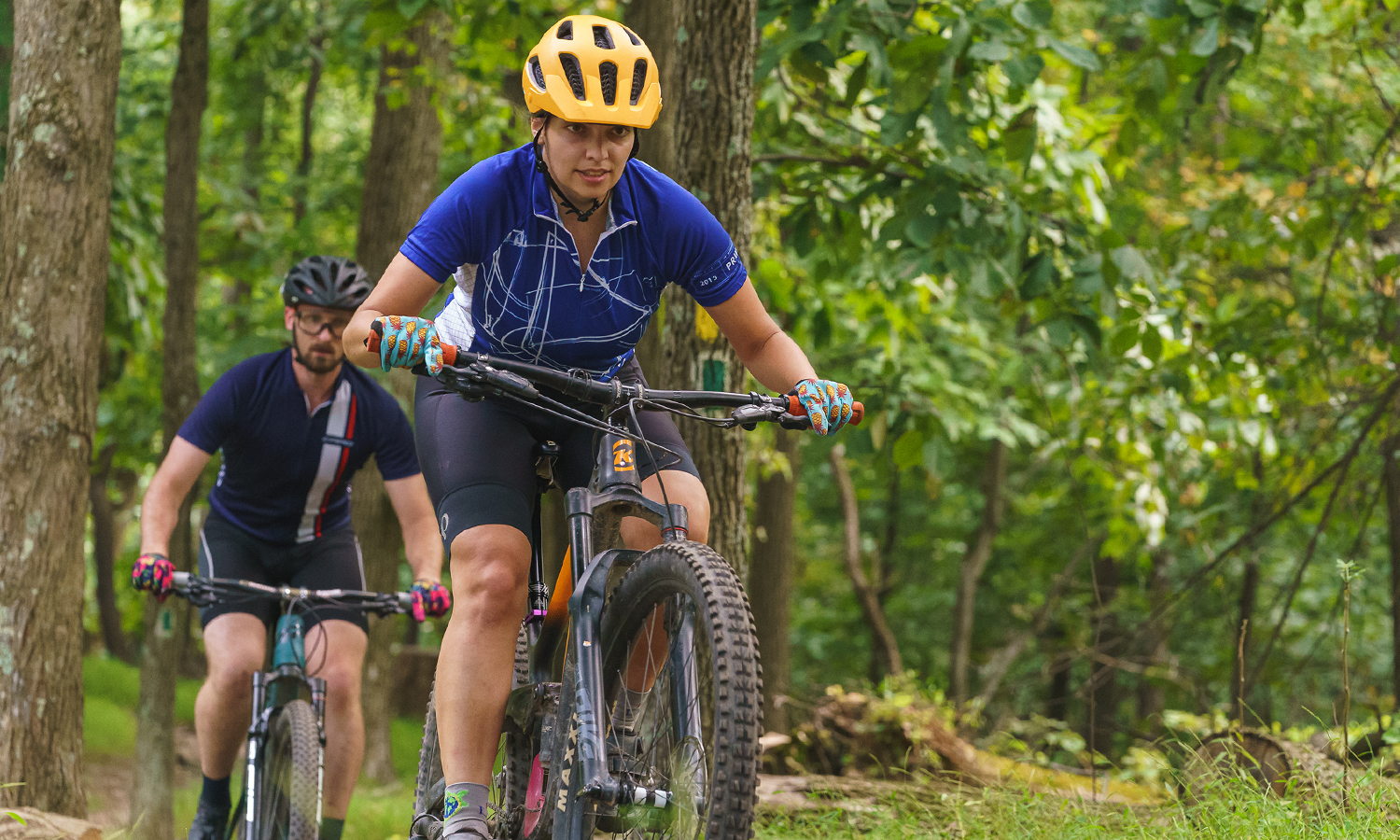 Recognized as a treasured jewel among area mountain bikers, the wildlife management area contains more than 7,000 acres of forest and advanced trails for experienced riders to enjoy a new path with each visit.
On the Water
Become one with nature by exploring Frederick County's many picturesque waterways. The Monocacy Aqueduct is a structural wonder on its own, but navigating a kayak under the bridge gives you a unique perspective of its size and beauty. Often described by historians as one of the finest canal features in the United States, the Monocacy Aqueduct is the longest on the Chesapeake and Ohio Canal and features seven arches spanning 516 feet.
Paddlers have also been flocking to the Cunningham Falls Reservoir since the 1970s. Canoeing is a popular activity on the reservoir, thanks to the calm waters and scenic views.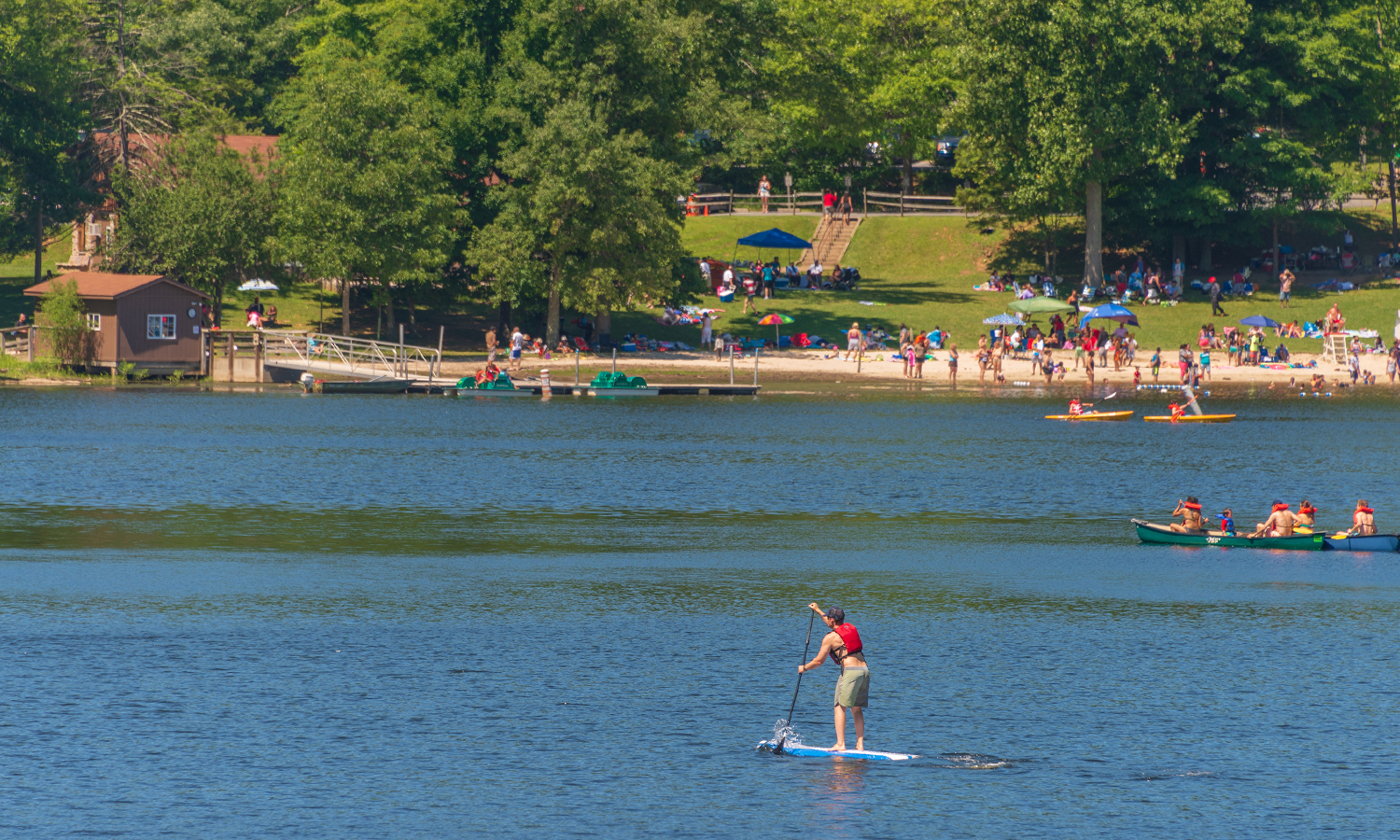 Fishing enthusiasts will find themselves right at home in Frederick County. Big Hunting Creek near Thurmont is a small, freestone stream shaded by large trees, making it a perfect destination for fly fishing. As one of the first streams in Maryland to be stocked with trout, the creek played a pivotal role in the development of recreational trout fishing in the state.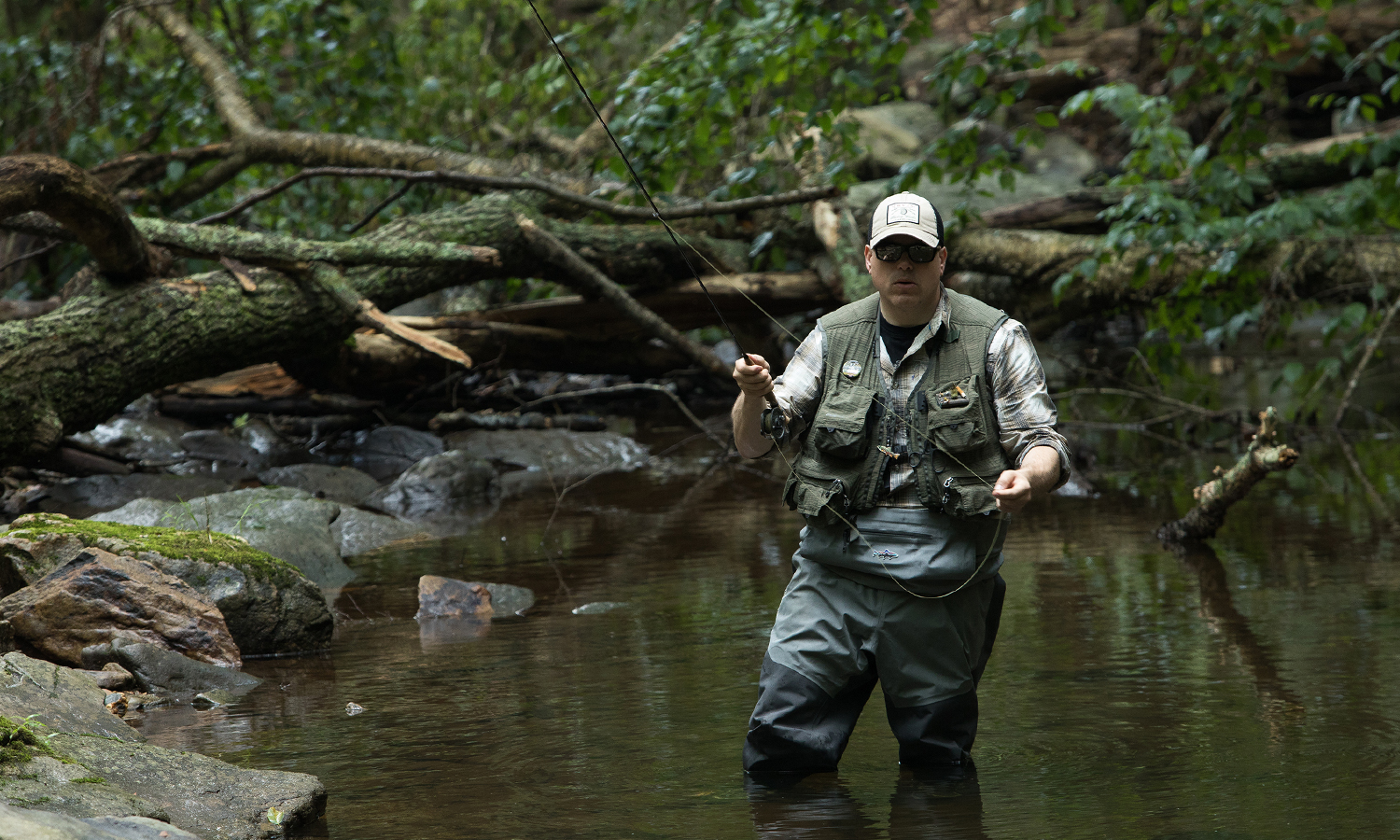 Catoctin Creek near Brunswick is another great option for baitcasting, spinning, and fly fishing. Here, you'll find trout, bass, carp, and catfish.
If your hobby involves finding animals in the sky rather than below the water, you'll love birding along Carroll Creek and Culler Lake in Baker Park. The Baker Park Walking Tour brochure guides you through the park, where you can see many types of birds, including sparrows, doves, Black-crowned Night-Heron, Great Horned Owls, and Double-crested Cormorants.
On the Road
Explore the road less traveled to see a different side of nature. Frederick County is home to three historic covered bridges located within twelve miles of one another, each with its own unique truss system.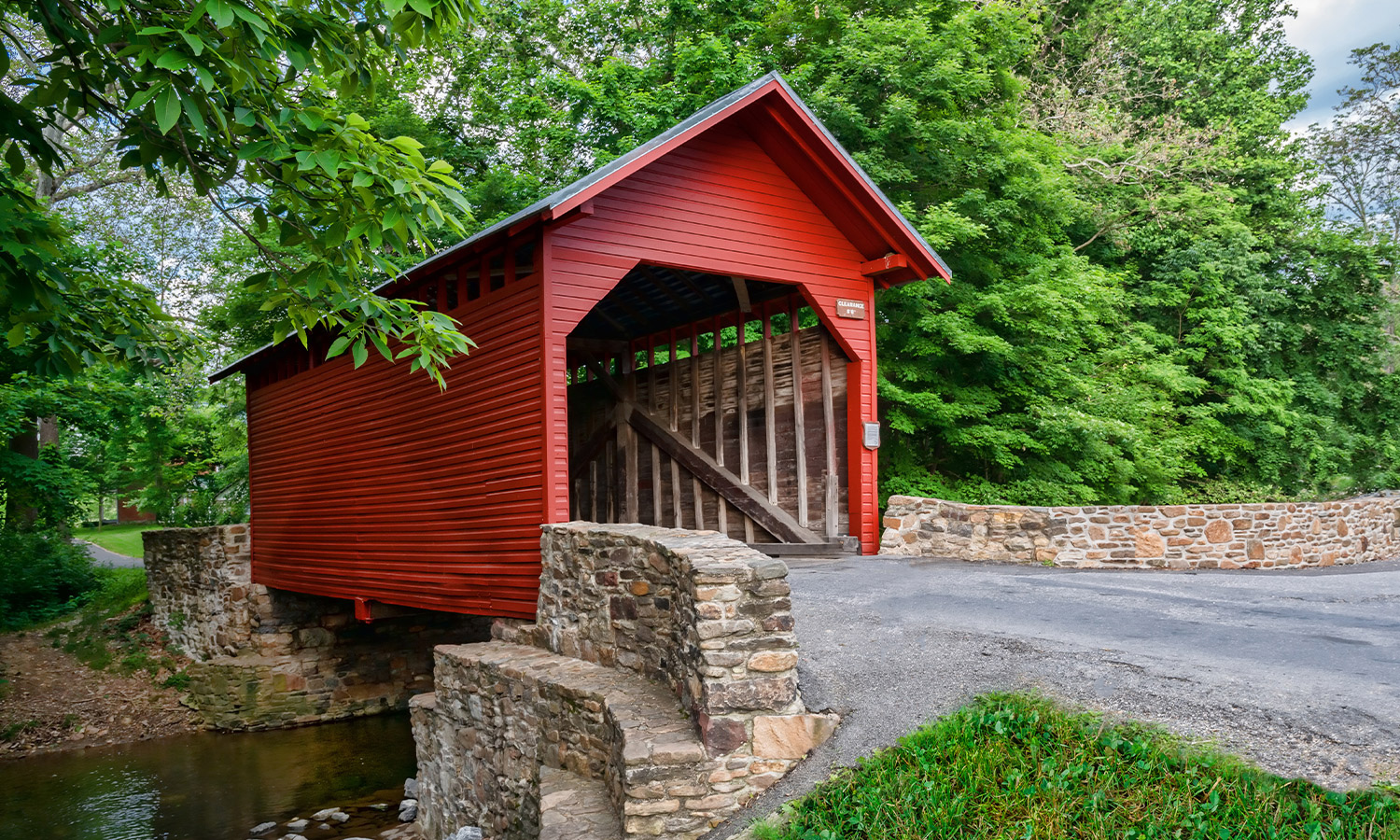 A self-guided biking or driving tour will take you on a journey over streams and along tree lines, which are especially captivating during the fall season.
You'll find several state and federally designated scenic byways throughout the county, and a Maryland Scenic Byways map with driving tour itineraries is a perfect way to explore them all. The Historic National Road, America's first highway, is one of the most well-known in the region and definitely worth a drive. The road will take you through the rolling countryside connecting charming small towns and thriving cities. Take the adventure up a notch with an open-air drive on a motorcycle or convertible!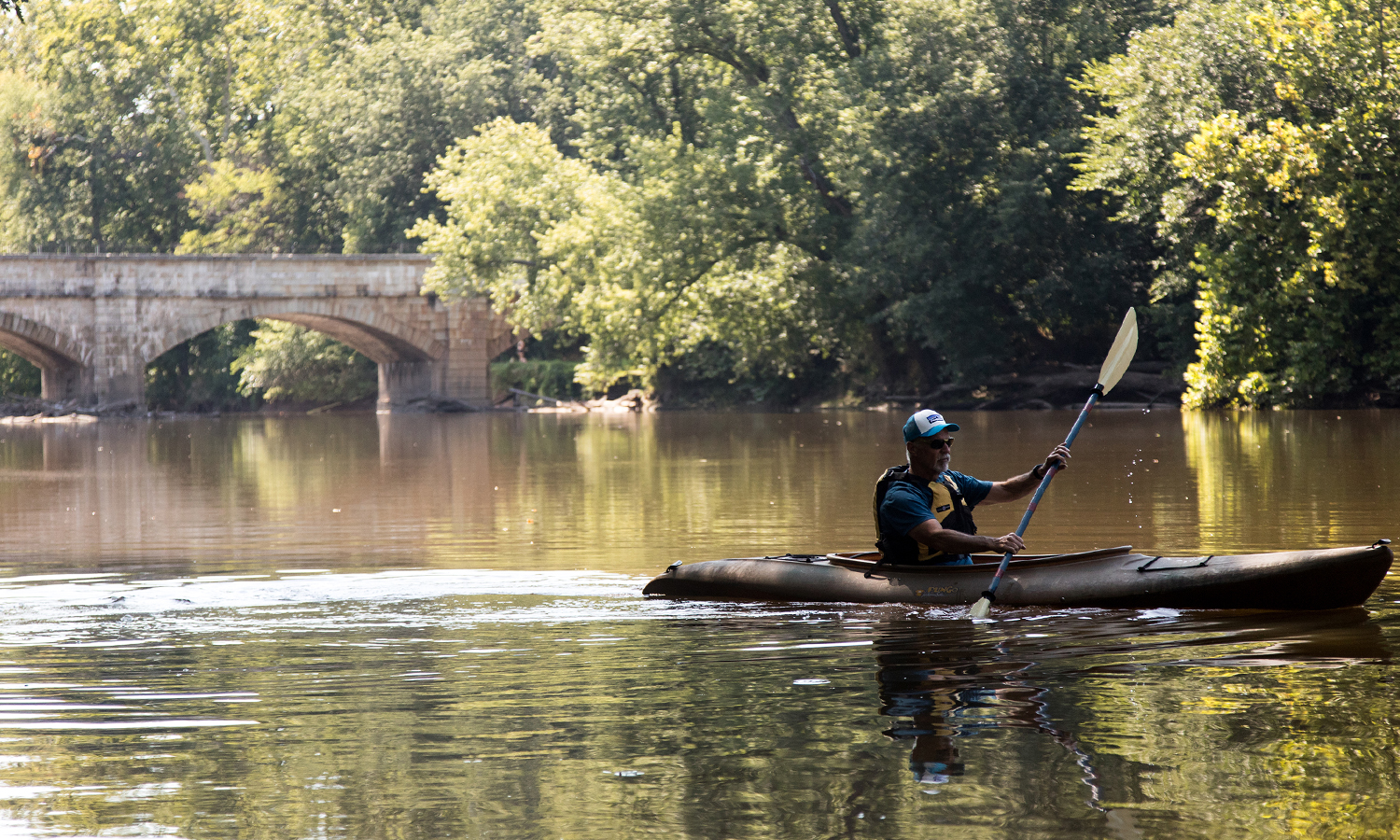 Along the way, explore thriving Patrick Street in Downtown Frederick and the original Washington Monument in the woods atop South Mountain (the first monument erected in George Washington's honor), among other can't-miss sites!
Spend the Night
Amp up your outdoor fun in Frederick, Maryland with an overnight stay! Pitch your tent or glamp in style at one of these unique camping destinations:
Live like a 19th-century lock-keeper in this rustic retreat along the C&O Canal.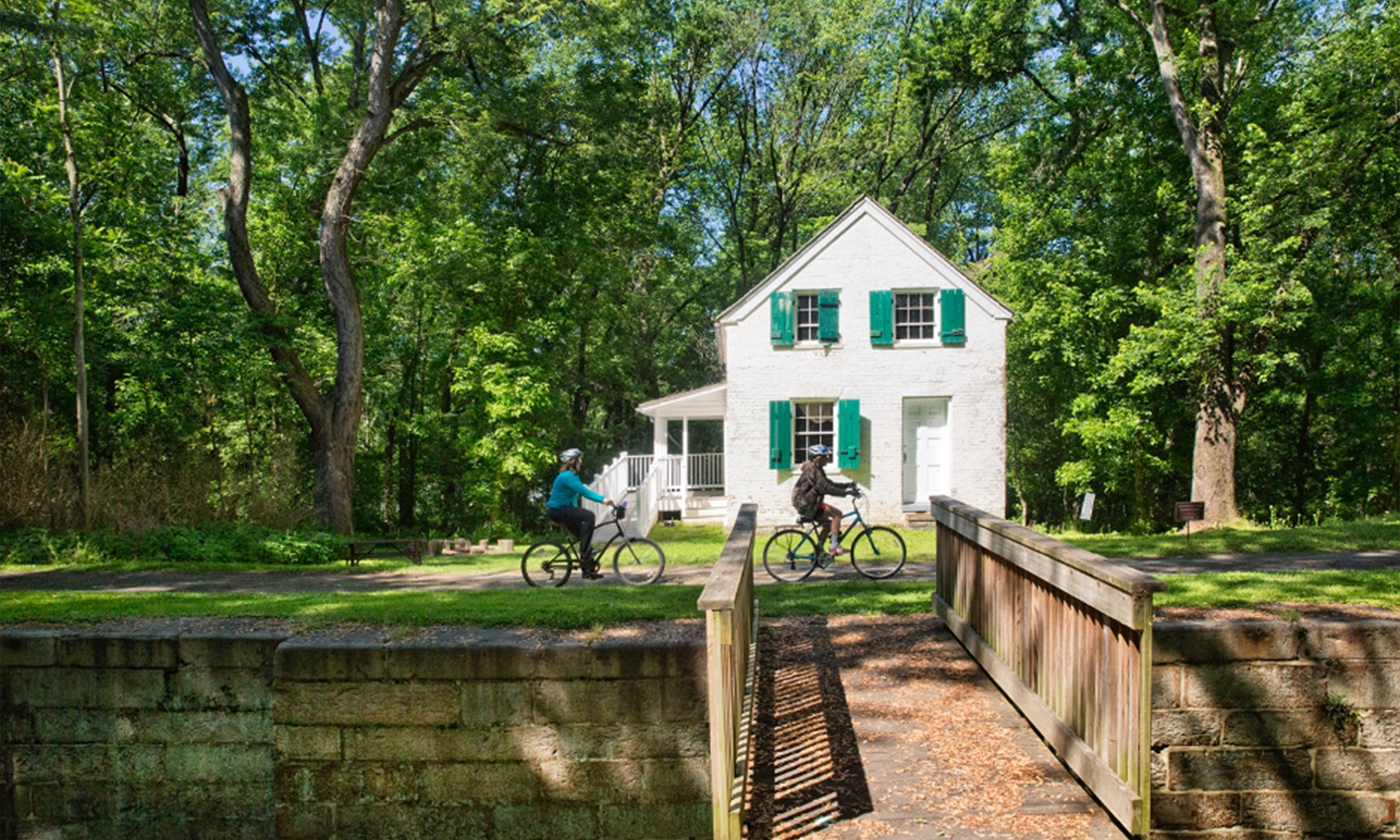 This is the most remote of the lockhouses, situated a half mile from the nearest parking lot, and provides a primitive camping experience near hiking and biking trails.
Brunswick Family Campground
Spend the night camping along the serene shores of the Potomac River. The C&O Canal's scenic towpath winds past the Brunswick Family Campground and provides the only access to the riverfront camping area.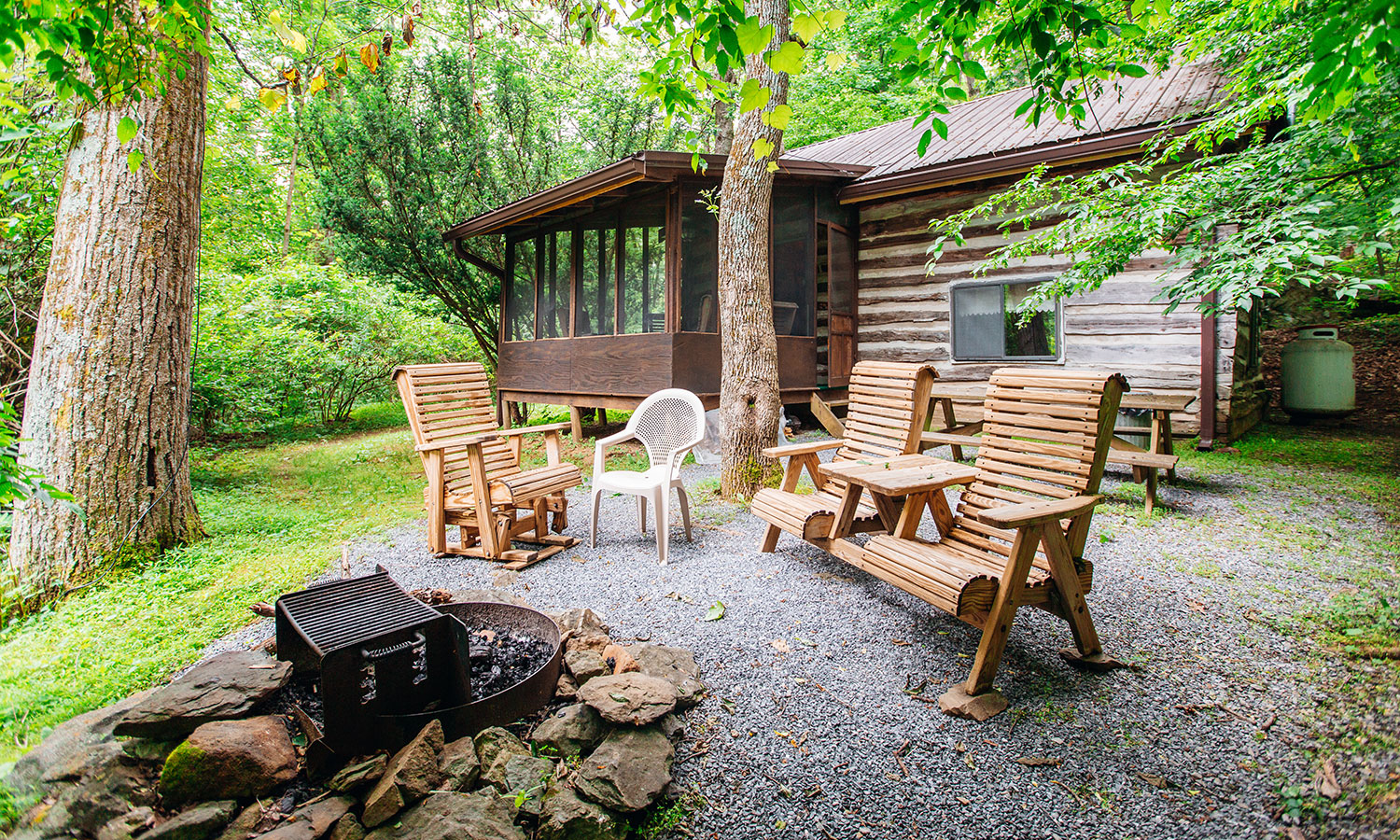 Camp Misty Mount
Listed on the National Register of Historic Places, Camp Misty Mount has been bringing family and friends together for rustic mountain cabin camping in Catoctin Mountain Park since 1937.
Potomac Appalachian Trail Club Cabins


For adventurers embarking on a multi-day backpacking trip, PATC maintains several cabins extending from Virginia through Pennsylvania, with three located in Frederick County for area hikers.
__________
A version of this article originally appeared in the 2023-2024 Official Visitor Guide for Frederick County.
This article is sponsored by Visit Frederick. Visit Frederick is the Destination Marketing Organization for Frederick County, Maryland. Stop by the Frederick Visitor Center at 151 S. East Street. Plan your trip at VisitFrederick.org.

---
Lead Photo Credit: courtesy of Visit Frederick
Caption: A hiker reaches the summit of Chimney Rock Trail in Catoctin Mountain Park