Craft Beer & Eats in Maryland's Northeast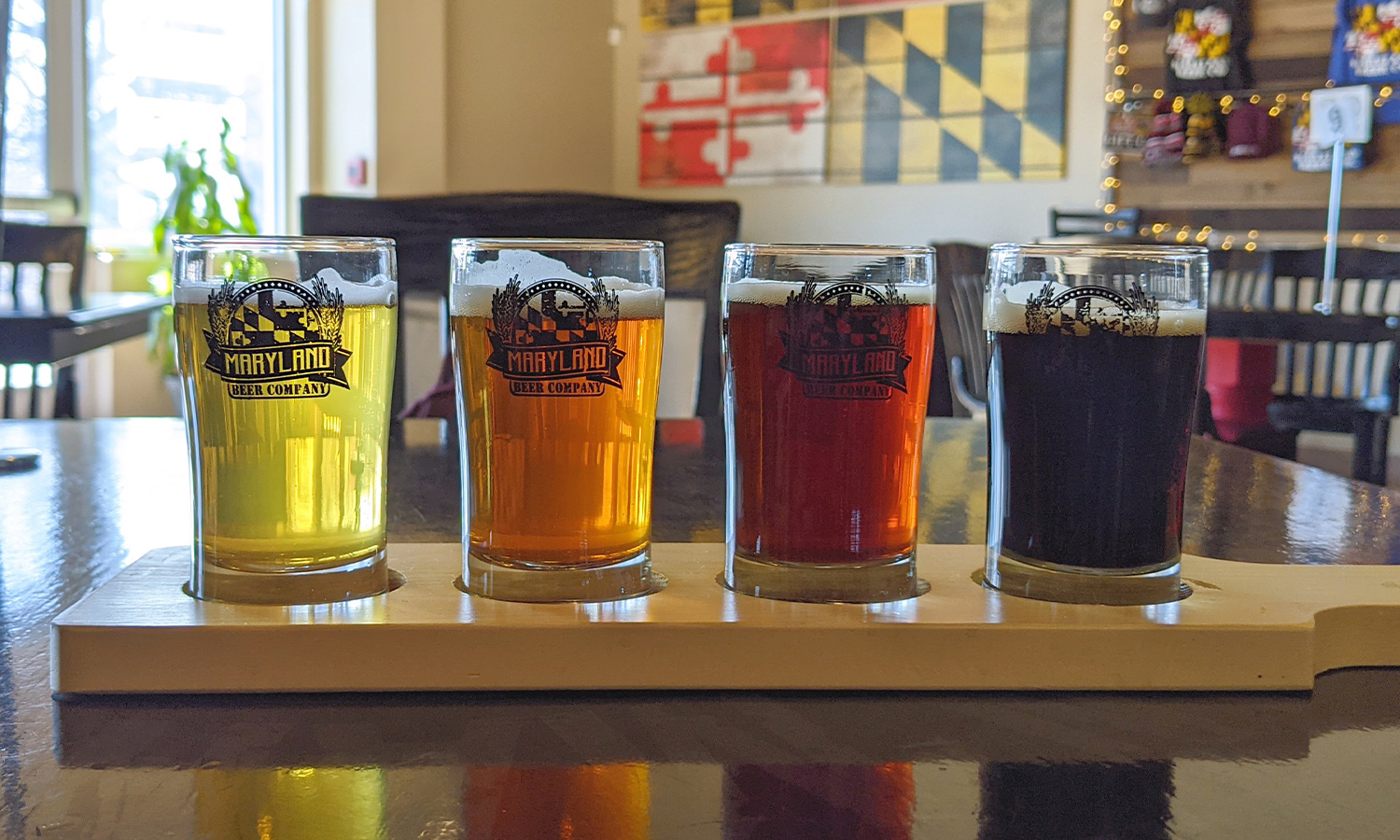 As avid food and beer enthusiasts and proud Marylanders, we've made it our mission to explore all the nooks and crannies of the state to see what it has to offer. We've been to over 250 breweries in the past two years! Our most recent exploration road trip took us from our downtown Baltimore rowhome up to the northeasternmost part of the state. Crammed between the Pennsylvania and Delaware borders along the I-95 corridor, we jokingly referred to it as "the forgotten corner of the state," but the truth is, there is a lot to see here if you know where to look. Hidden in the scattered small towns are some tasty brews and awesome venues!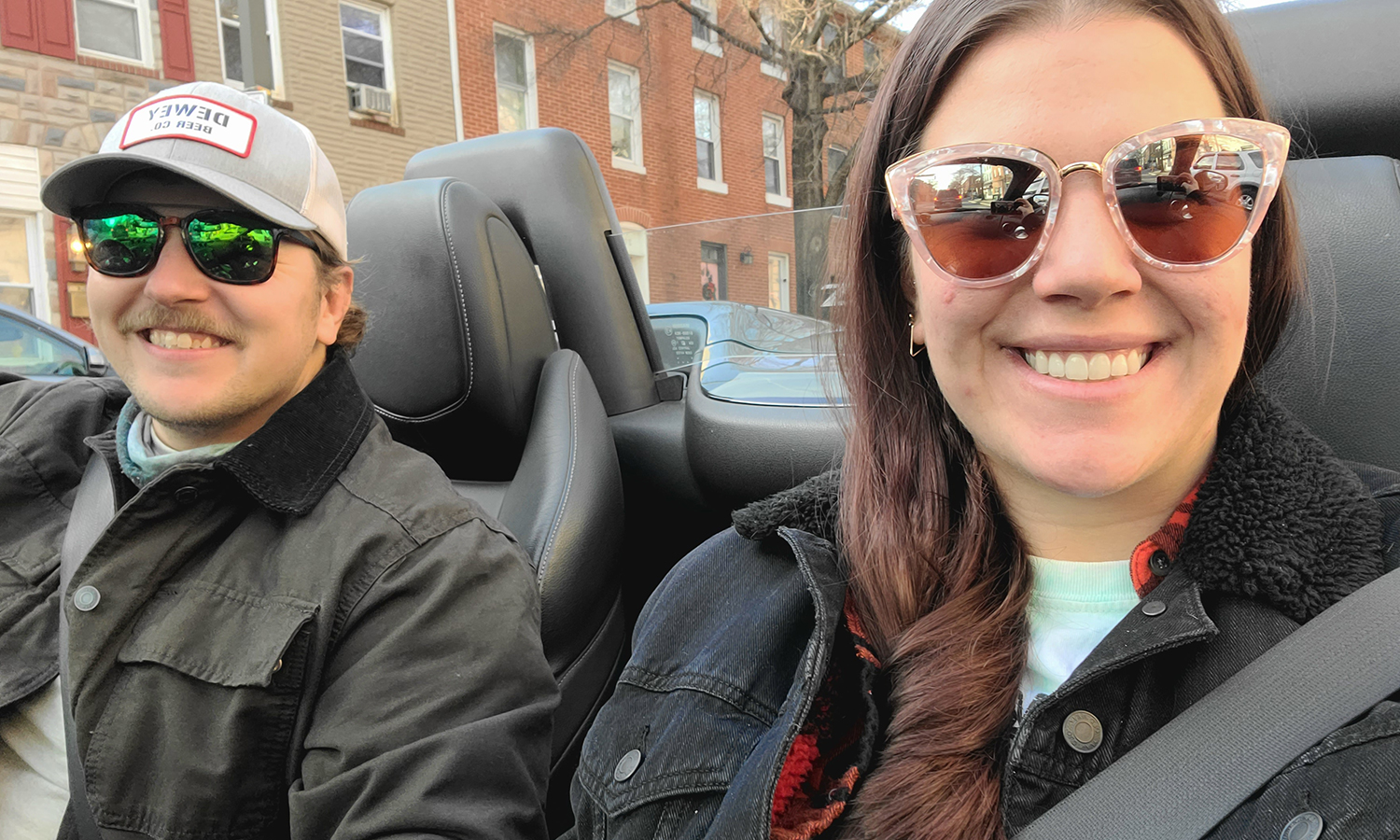 The Maryland Beer Company
We planned our route to start with the place farthest from our house to work our way back throughout the day towards Baltimore, so we headed all the way up I-95 North to the last exit in Maryland, where you'll find the Maryland Beer Company just outside of downtown Elkton. Talk about a tap list! There are over twenty different beers on the menu as well as a huge can selection. If you're overwhelmed by the wide selection of beers you can grab a flight. We chose a mix of everything: a lager, an Irish red ale, an IPA, and a stout.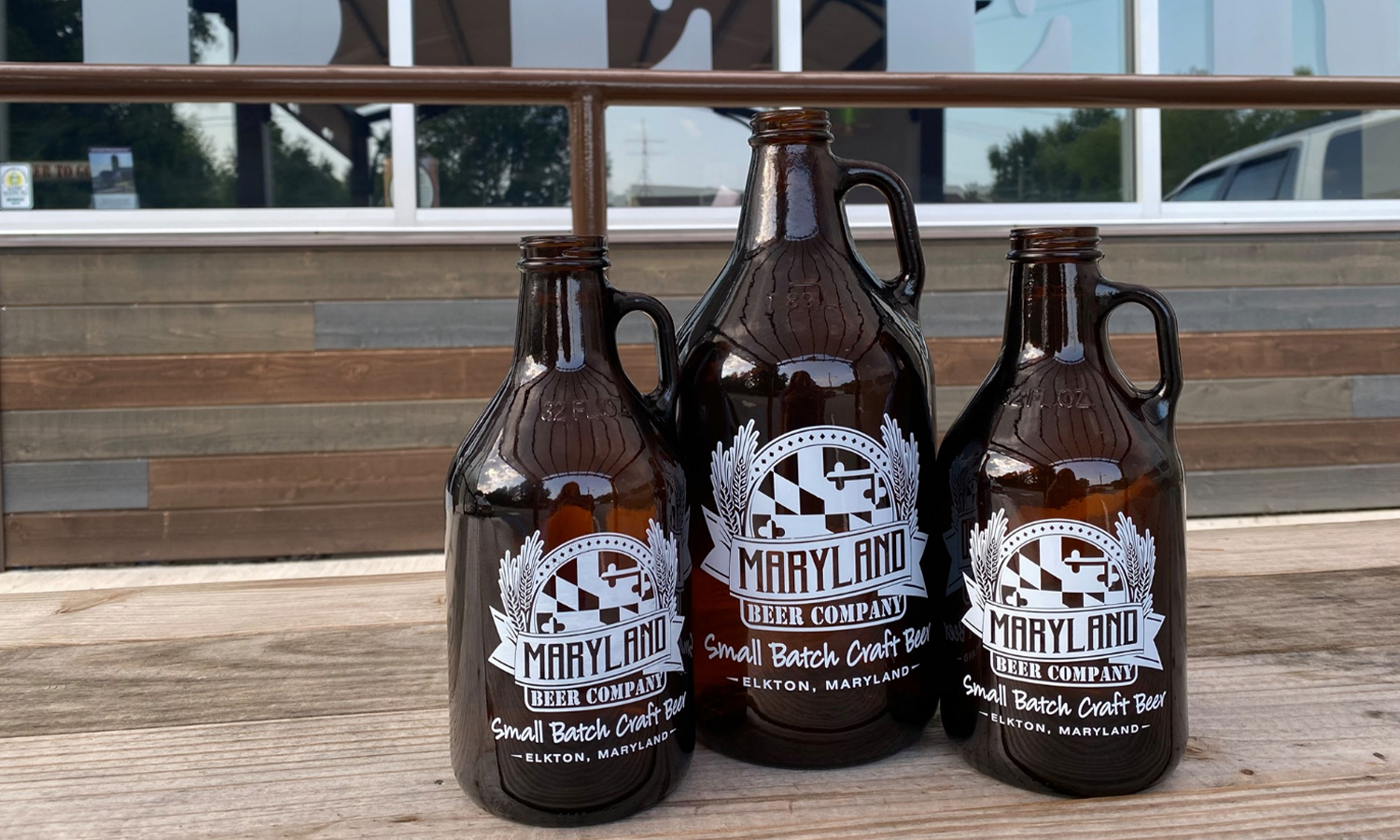 We got to the Maryland Beer Company too early to eat, but their food menu sounds delicious, ranging from nachos to pizza to smoked chicken wings. With a bright and cheery taproom, a pile of board games ready to be played, and the Maryland-themed decor, this brewery makes for a great stop on a brewery tour or an all-day hangout spot.
Will go back for: The Great Divide, a unique white IPA with lots of citrus and hops.
Elk River Brewing
The second stop on our trip was less than a mile down the road from The Maryland Beer Company. Elk River Brewing sits right on the charming main street of downtown Elkton. The country-chic taproom is truly gorgeous, and the bar staff is great! When we walked in, we were greeted by the super-friendly smiling bartender and immediately felt right at home. We opted for flights here, too. We both love a wide variety of beer styles, so one of our favorite elements of a brewery is a good selection! We tried a hard cider, IPA, brown ale, and coffee stout.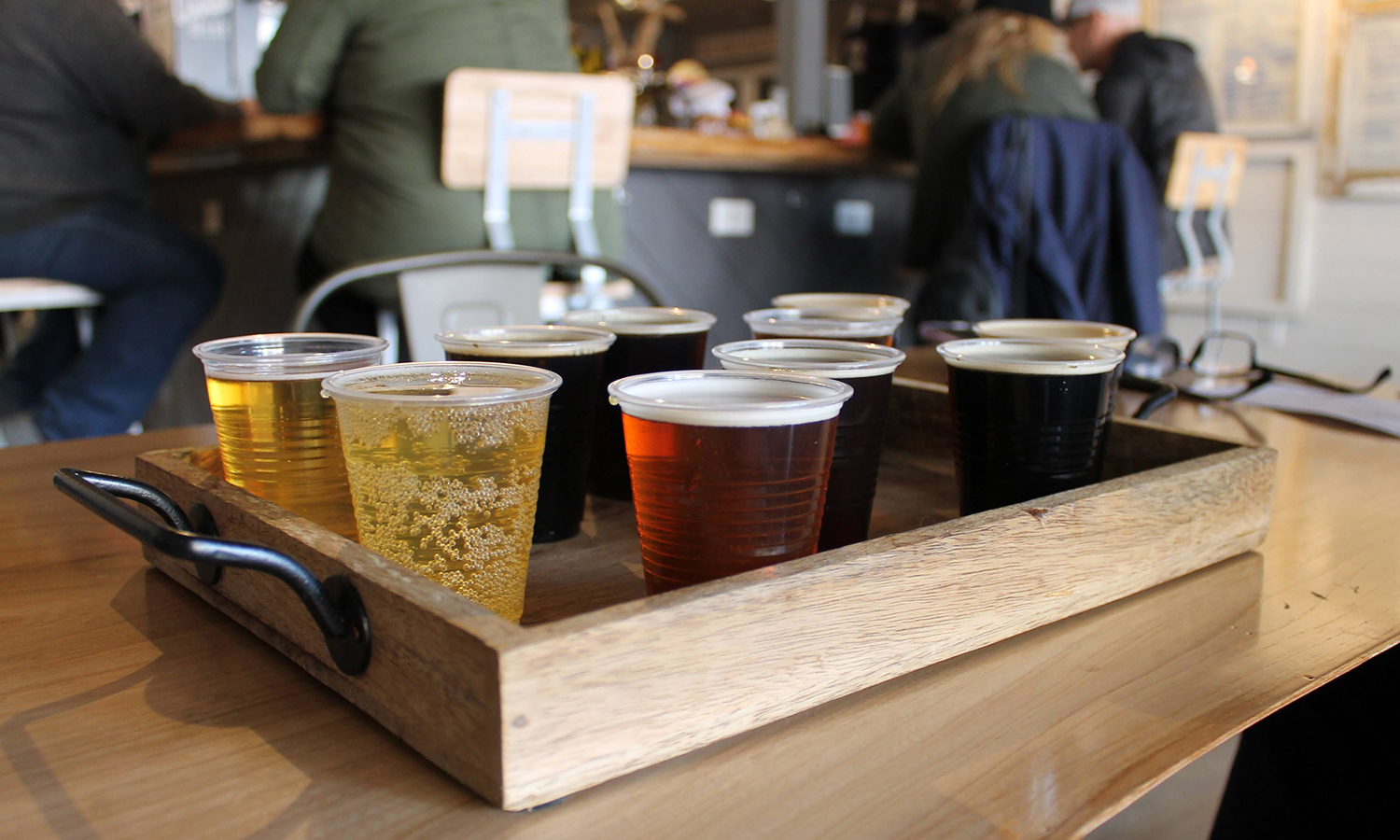 The Chucktown Brown was nutty, roast-y, malty, and delicious. Elk River doesn't serve food, but they have a system in place for people like us who like to snack while they sip. We ordered food from C3ntral Tavern directly across the street. The buffalo egg rolls and perogies were fantastic.
Will go back for: The brown ale and buffalo egg rolls!
Bog Turtle
Our third stop was 25 minutes west on Route 274 to Bog Turtle Brewing in Rising Sun. Our first reaction upon arriving was that it doesn't feel like your typical brewery. The vibe here is more like a local honky-tonk where you hang out on Fridays to catch a great show with a local band. We happened to be visiting during football season, so we were able to grab seats next to one of the many TVs broadcasting the games. We ordered a heaping plate of poutine (fries topped with cheese and gravy) and shared a bowl of street corn with tortilla chips.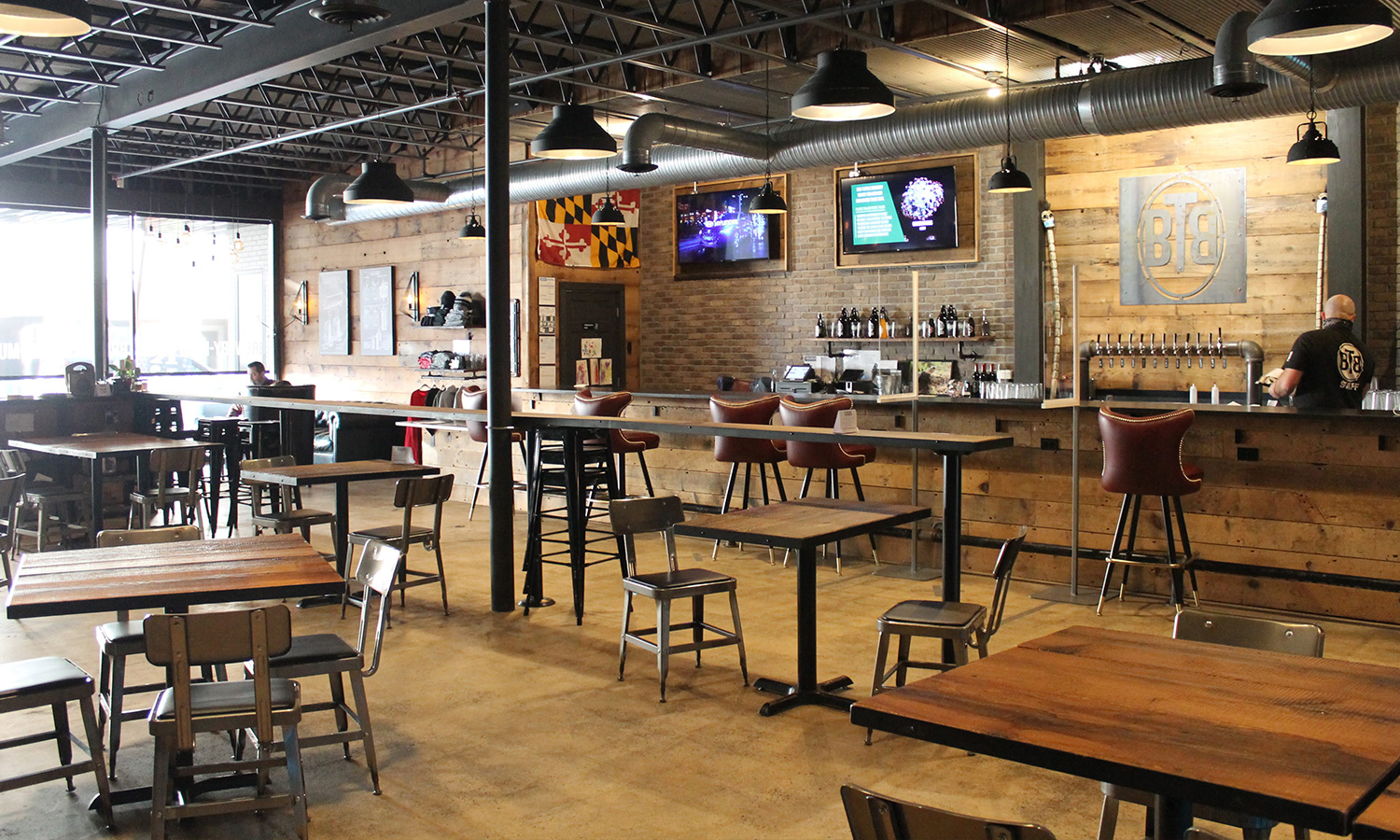 No flights here, so we tried a piney IPA and a Märzen and really enjoyed both. This place had good beer, better food, and an awesome stage. 
Will go back for: IPAs and live music!
Hopkins Farm Brewing
The last stop on our trip took us back down I-95 South to Havre De Grace. Hopkins Farm Brewing is hands down one of the most gorgeous breweries we've been to. Set back off of MD-155, you'll find a beautiful wooden farmhouse overlooking an expanse of cornfields and blue skies.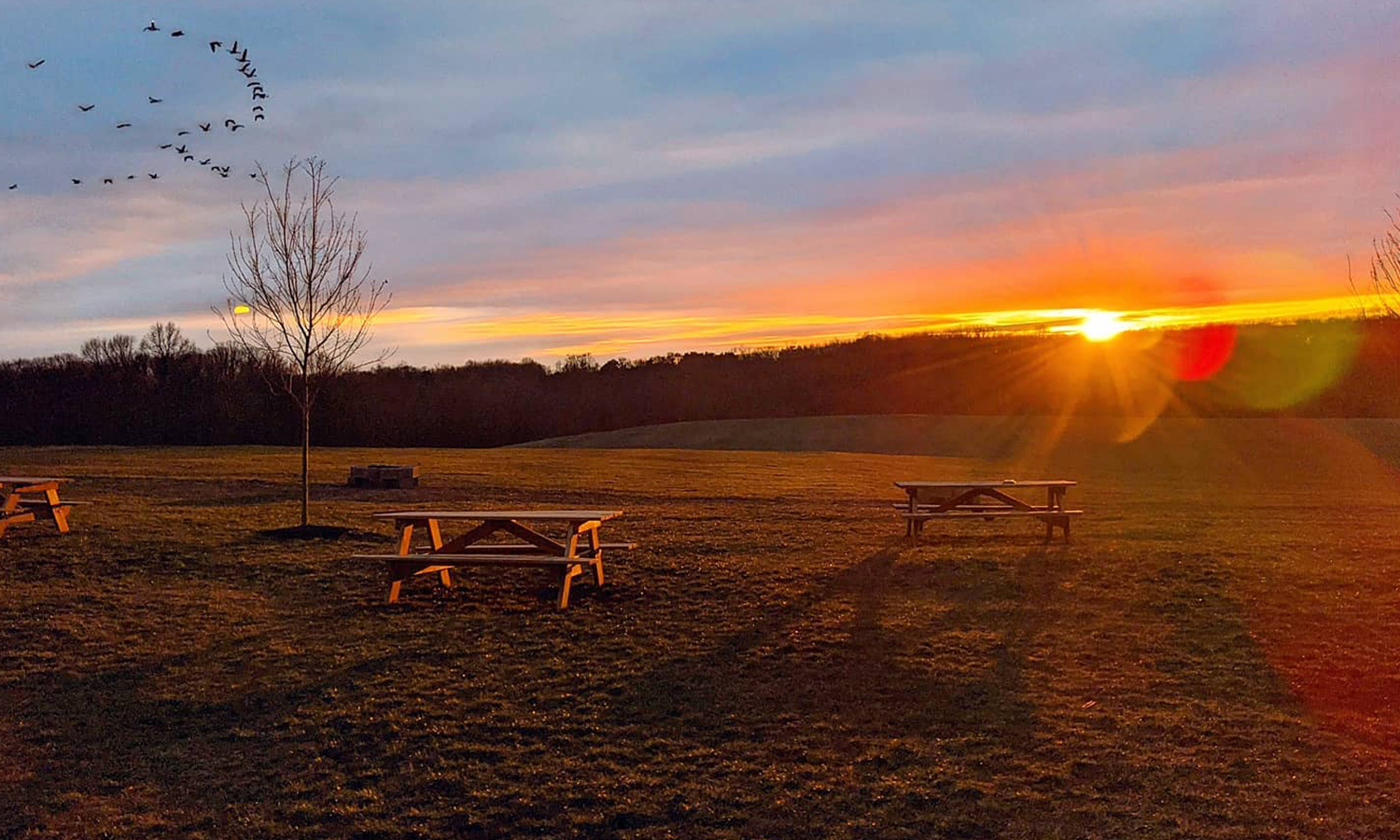 Their traditional yet delicious tap list makes you feel right at home! Grab a lager or an ale, you can't go wrong. They usually have a food truck or two outside to choose from. With tons of space to spread out on the lawn, this is a spot where you can spend all afternoon.
Will go back for: Enjoying a beer on the lawn in the springtime!
While we joked about Maryland's Northeast as the "forgotten corner" of the state, we enjoyed our road trip up there. The small towns tucked between Baltimore and Philadelphia are full of hidden gems. So, get up there and enjoy your drinks responsibly. Remember to always have a designated driver and tip your bartenders!
---
Lead Photo: Ray Grewe and Nancy Neely
Ray and Nancy are food and craft beer lovers living in downtown Baltimore in the Fells Point neighborhood with their two cats, Nugget and Xeno. They enjoy traveling as much as possible in their spare time to new locations to explore local cuisine and beverages. Since 2019, they have been to over 300 different breweries together! You can follow their adventures on Instagram @fooodandbrews.