These Historic Cemeteries Are Worth the Stop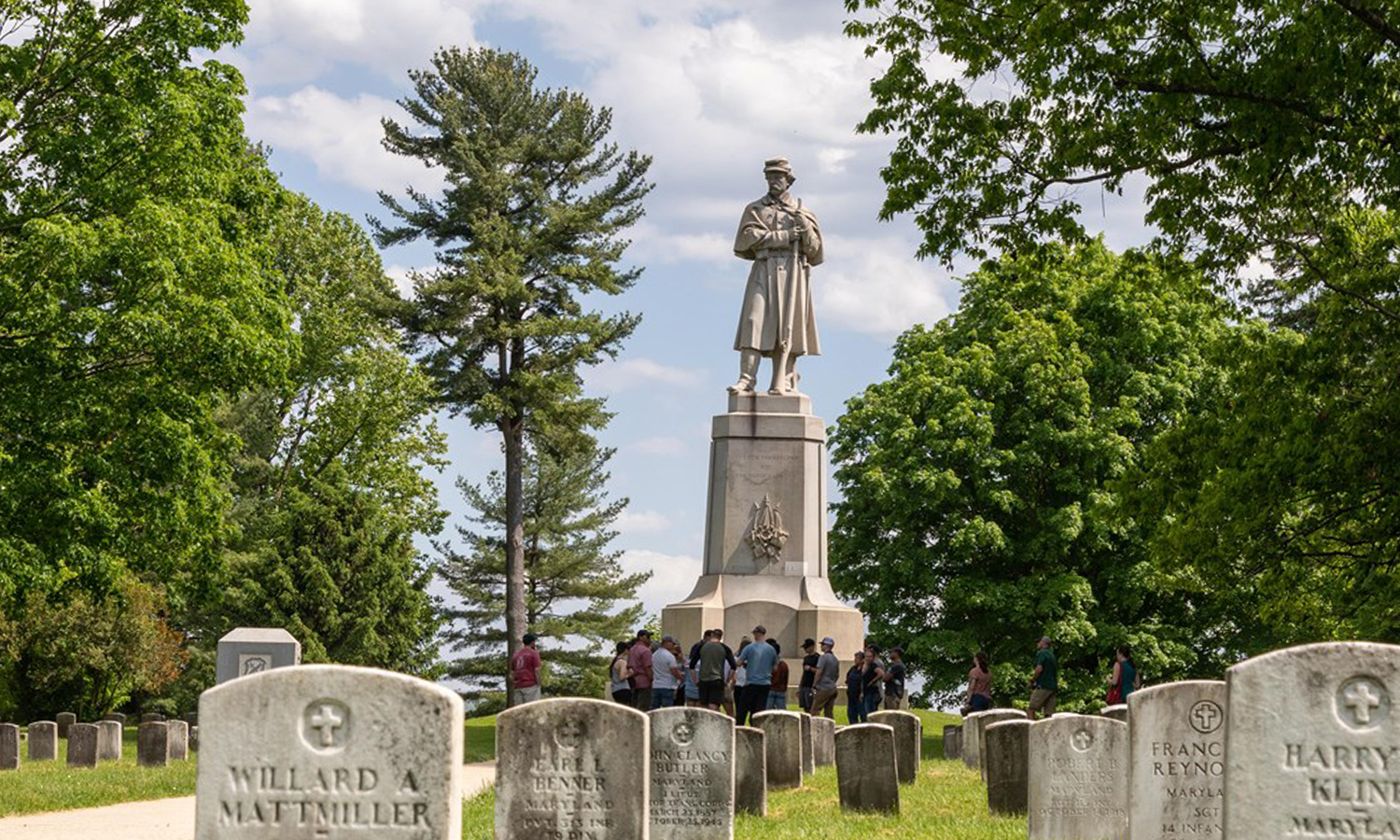 Historic cemeteries likely don't come first to mind when considering outdoor recreation. But cemeteries can be exciting windows into the past and monuments to those who lived during extraordinary times. Enjoying time with loved ones, living and dead, in picturesque garden-like cemeteries was all the rage in the United States at one point in time. In the late 19th century, family outings to cemeteries were immensely popular and considered a national pastime. With the increase of public parks, the dominance of the trend has faded, but cemeteries remain a worthy spot for leisure and learning.
Scattered across Maryland's Washington, Frederick, and Carroll counties in the Heart of the Civil War Heritage Area are numerous historic cemeteries rich in history and abundant in beautiful green space to connect visitors with nature, art, and history. Consider making the following stops part of your Maryland road trip itineraries:
National Monuments to Front-Page History
With thousands dead after the Battle of Antietam, the bloodiest day in U.S. history, burying the fallen was an urgent job of hastily digging large shallow trenches with hundreds of unidentified Union soldiers. 
Five years after the war, a cemetery was established to offer a more dignified resting place for those in graves that had become exposed and weathered over time.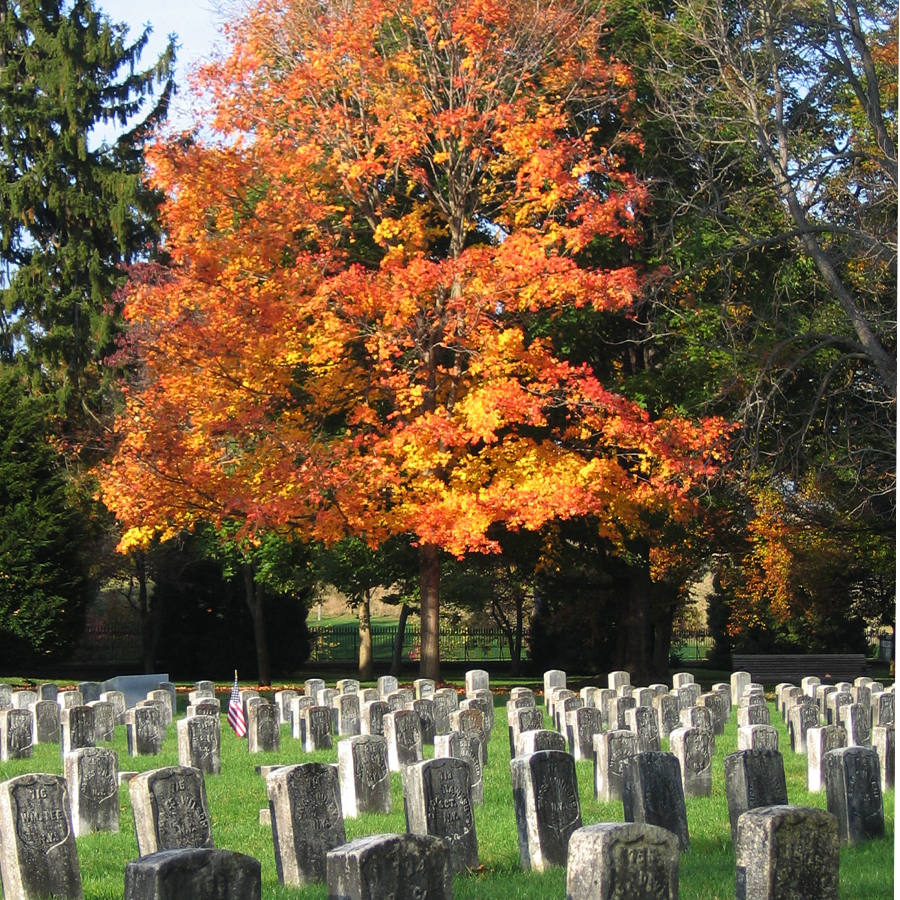 Among those buried at Antietam National Cemetery in Sharpsburg, MD, are the graves of 4,776 Union soldiers, and the cemetery is an impressive monument to their memory. (The cemetery is Stop 11 of the driving tour of Antietam Battlefield.)
Stop by Tolson's Chapel and School and the Fairview Cemetery on the same property. The most recently designated National Historic Landmark in this area, the site stands as a symbol of the outcome of the Civil War where, in 1868, a dozen children enslaved just four years prior met freely to attend school.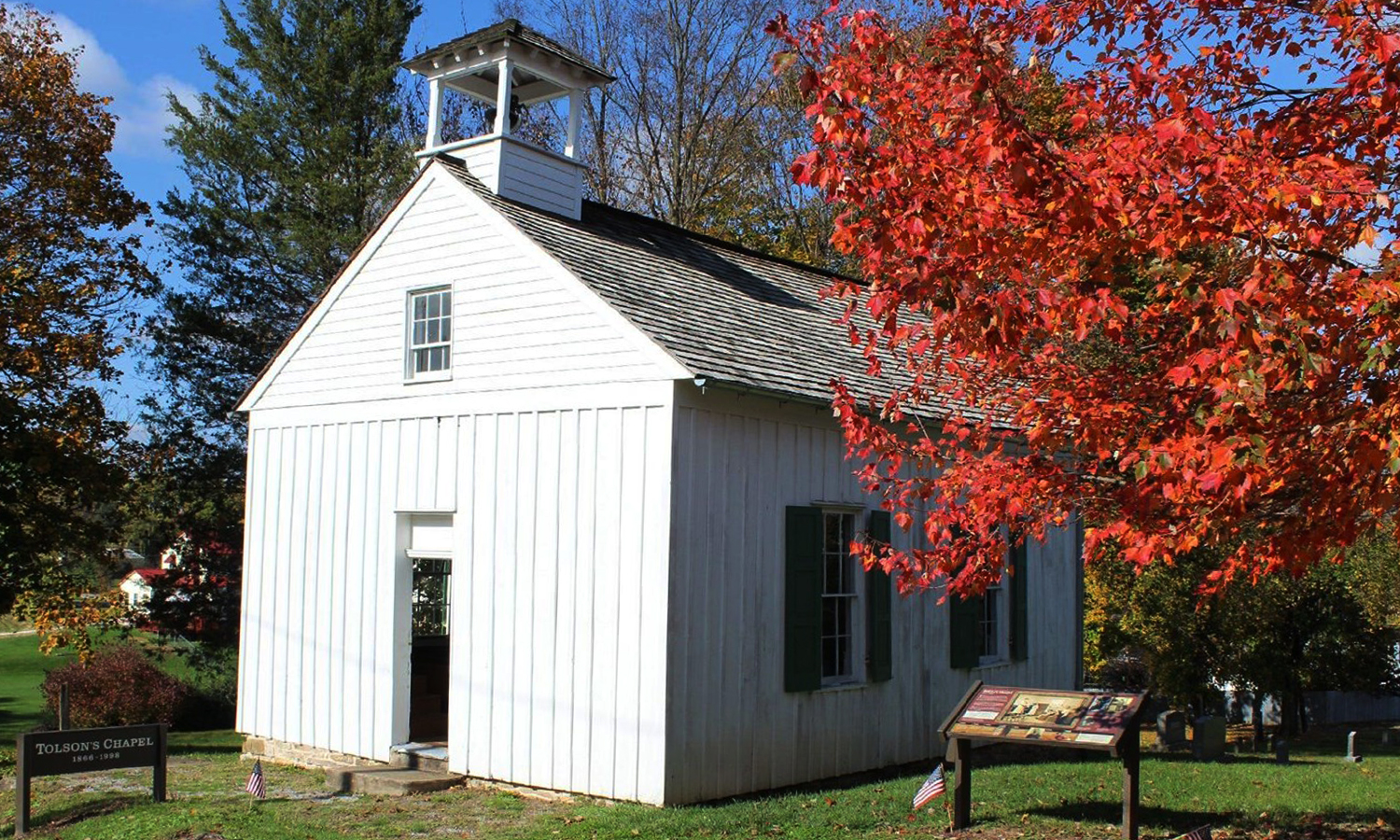 This story of community and progress is worth celebrating on any road trip to Antietam. 
Birding is also a popular pastime in cemeteries, as landscaped gardens attract avian friends. Since 1979, Antietam has fledged more than 6,000 bluebirds along its lovingly maintained Bluebird Box Trail, a system of 70 nest boxes posted at various intervals along the battlefield's tour roads.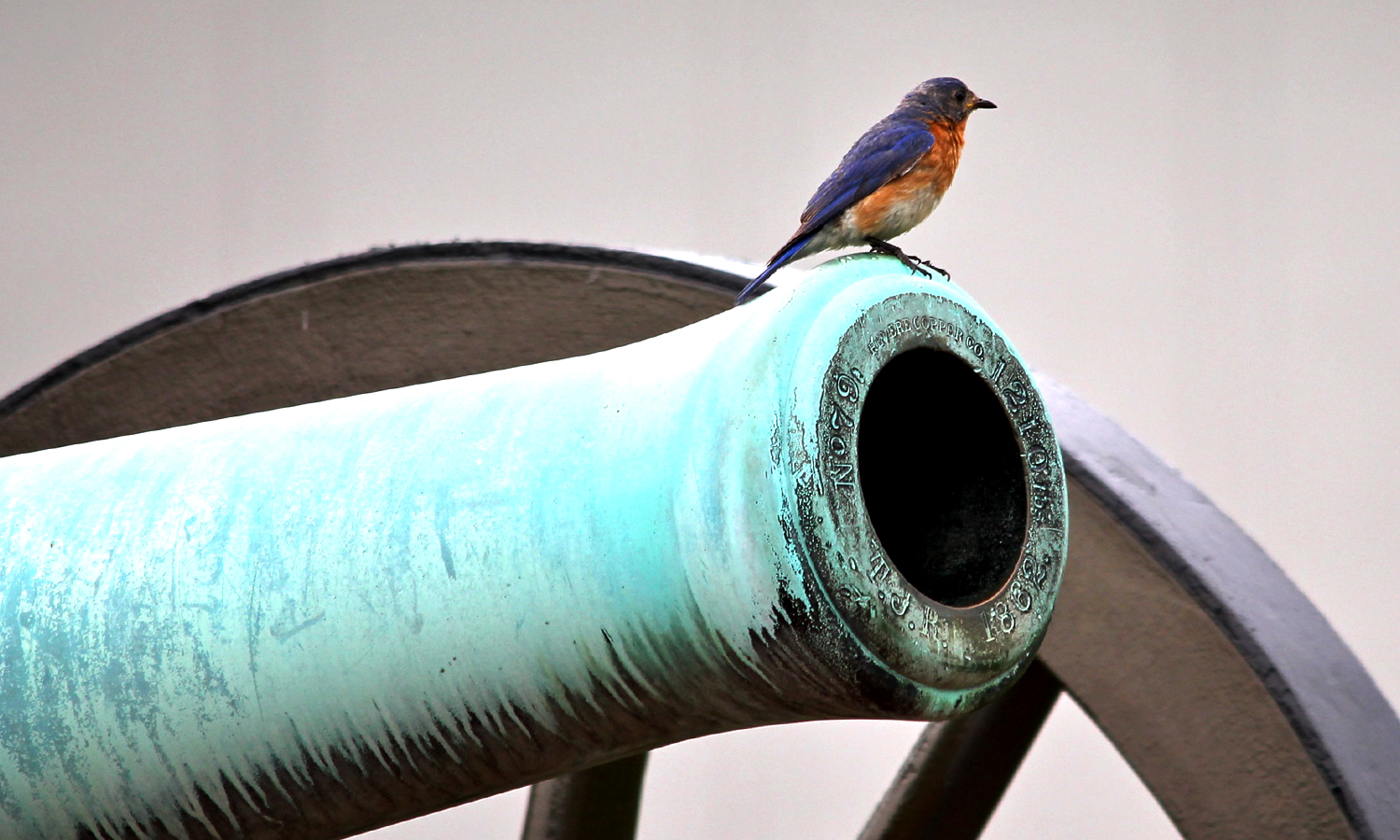 A visit to the less historic (but still monumental) local institution Nutters Ice Cream is mission-critical for any excursion to this part of the state. Heads up—Nutter's is a cash-only business. 
Garden Cemeteries of the Victorian Age
Garden cemeteries became a Victorian society touchstone in the late 19th century as part of the rural cemetery movement. The movement, which predated many city public parks, shifted cemeteries from churchyards to more secular, nature-like settings on the outskirts of town. Patterned after English gardens, they became bastions of natural beauty for city dwellers to experience peaceful, outdoor respite. 
Maryland's two oldest garden cemeteries from this era are located within the Heart of the Civil War Heritage Area and maintain their Victorian splendor today.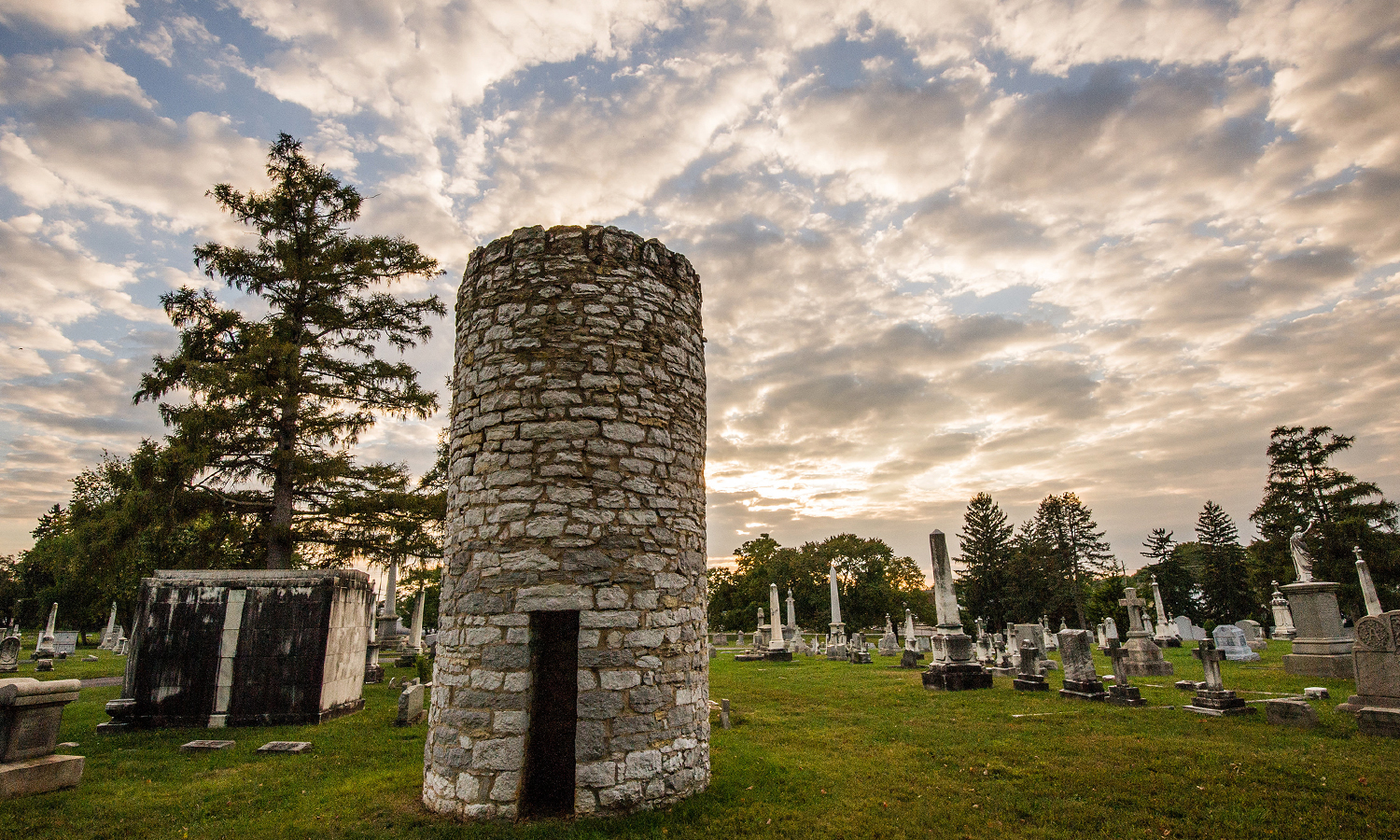 Hagerstown's Rose Hill Cemetery, established in 1866, is a pristinely maintained garden cemetery that is as alluring a place today as it ever was for natural respite and peaceful reflection. In addition to its public cemetery, Rose Hill hosts the state-owned Washington Confederate Cemetery, where fallen Confederates from the battles of Antietam and South Mountain are buried. Visitors are welcome to take a self-guided walking tour highlighting the burial sites of notable Civil War-era residents. Check out the local shops and restaurants in Downtown Hagerstown, a Maryland Main Street community.
Frederick's Mt. Olivet Cemetery is the final resting place for the poet of the Star-Spangled Banner, Francis Scott Key, and many soldiers from the Civil War who fought at the nearby battles of Monocacy, Antietam, and South Mountain. 
Healthy Living Among The Dead
Cemeteries make for scenic walks. My wife and I love taking morning walks at Mt. Olivet Cemetery. We wander around winding pathways, discovering notable names like Barbara Fritchie or Maryland's first governor, Thomas Johnson, and marvel at the many monuments and ornate headstones of people unknown to us, immortalized in granite and stone.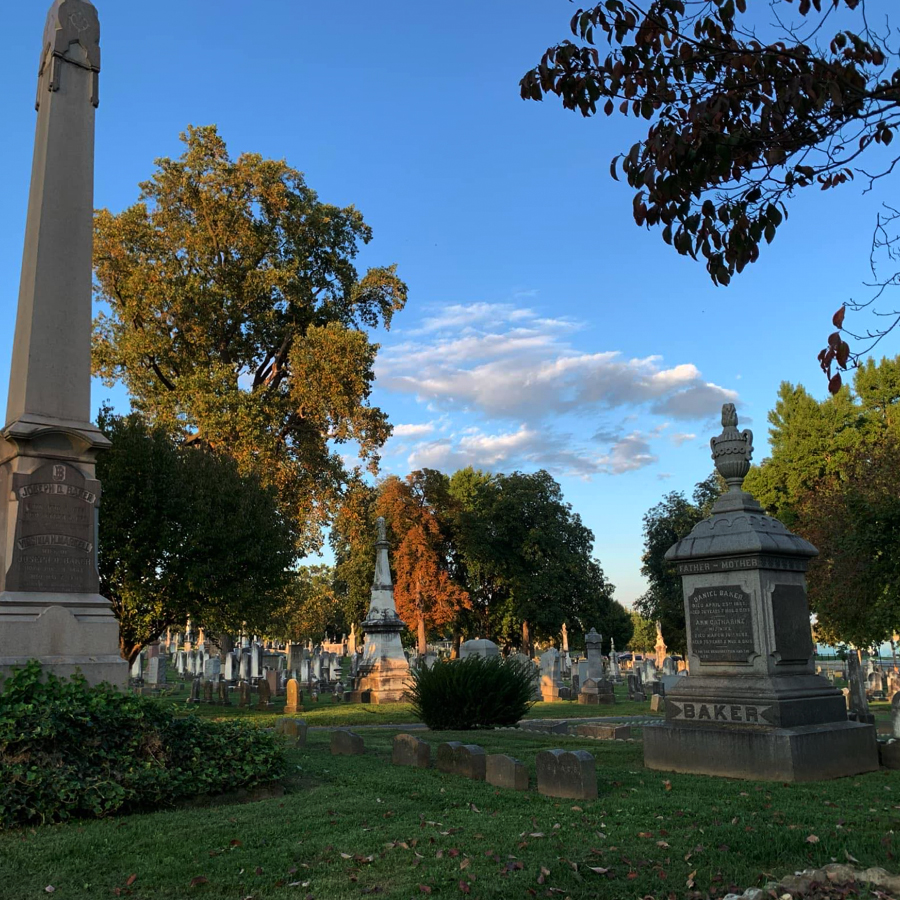 While it's a two-mile loop around the perimeter, Visit Frederick has a four-mile walking route incorporating the Mt. Olivet loop with Carroll Creek, another local outdoor gem. Looping in the cemetery is a great way to see the sights of Downtown Frederick, whether you're taking a stroll or going for a run. 
Similarly, just north of Frederick is the Catoctin Furnace African American Cemetery Trail in Thurmont, Maryland. From the furnace parking lot, visitors can follow a gravel trail on a short hike that leads to an overlook of the cemetery. Interpretive wayside panels tell the story of those buried there, including enslaved ironworkers who helped forge the nation.
Art and Culture Come Alive in Carroll County
The intersection of art and history in Civil War Heritage Area cemeteries turns any leisurely excursion into one of mystery and discovery. While funerary art can be anything from figurative sculptures to calligraphic stone-carved headstone inscriptions, the latter finds a unique expression in various cemeteries along the border shared by Frederick and Carroll counties.
The story of  Sebastian "Boss" Hammond, an enslaved man who bought his freedom and that of his family through his work as a carver of ornate and strikingly beautiful headstones, finds poetic permanence in the deep lines and crisp lettering of the more than 100 grave markers on which he left his indelible mark. One look at the iconic inscription "Sacred to the Memory of…" will make Hammond Hunters out of even the most casual cemetery wanderer.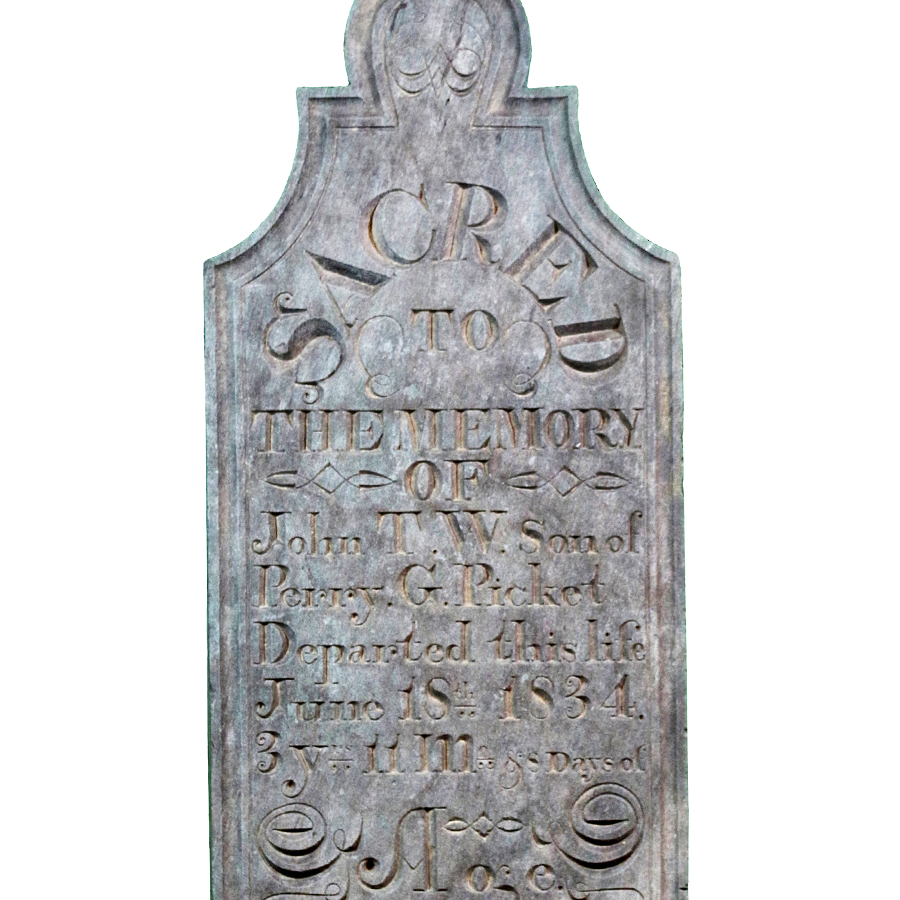 Some cemeteries in this area have a history that goes back much further than the Civil War. Carroll County's Westminster Cemetery operated as the public graveyard from the 1770s, as it still does today. Like many open fields throughout this region of Maryland, it also saw action during the Civil War during Corbit's Charge in 1863. As such, the cemetery hosts reenactments each June and is the endpoint for the town's Memorial Day parade, making this a cemetery bustling with more than just ghosts.
Local cemetery volunteer Mary Ann Ashcroft wrote the following note for the Westminster Historical Society: "You will learn stories of heroes, heroines, villains, and victims buried beneath the many fascinating old stones."
Living History
Back in Frederick, veer off the boutiques and bistros along Market Street to visit Laboring Sons Memorial Park, established by a Black-led society in 1851 to bury free blacks in the city. The site's more recent history punctuates the struggle for racial justice and equality in the 20th century. Callously turned into a segregated whites-only park in 1949, Laboring Sons has since been restored as a memorial garden to the deceased and a testament to the dignity of black lives throughout history.
Consider historic cemeteries in the Civil War Heritage Area as places to enjoy leisure activities that balance your weekend warrioring with peaceful reflection or a recharging nature escape. As you step back in time, you may find yourself more alive than ever in a cemetery.
____
This article is sponsored by the Heart of the Civil War Heritage Area. Maryland's Heart of the Civil War Heritage Area is Carroll, Frederick, and Washington Counties' certified Heritage Area. We highlight the region's historic places and diverse stories, welcoming visitors as they engage meaningfully with the past and make lifelong memories.
---
Lead Photo: National Park Service / Claire Hassler | Pictured: The Private Soldier Monument at Antietam National Cemetery
New to exploring Maryland, Joseph is always searching for that unexpected gem in unassuming places. From forgotten corners in big cities, to hidden historical markers in the middle of nowhere, he wants to find them all, and hit up every small town, museum, craft brewery and point of interest in between.