Taste the World at Pier450

Southern Maryland has fantastic food, from crab fritters to local oysters celebrated at the U.S. Oyster Festival, held every fall at the St. Mary's County Fairground.  But it's not where you'd think to go for something exotic, like Vietnamese, Armenian, or Ethiopian cuisine. Now you do, thanks to POV Restaurant's international Chef's Tastings dinner series.
If you don't know Pier450, you should. This former fish camp was renovated and reborn as an eclectic-chic boutique motel that opened in 2020. Choose from eight rooms, each with a unique design (much of it scored from vintage/estate sales or the personal collection of owner Peggy Binzel) and luxe touches like organic cotton linens, Keurig coffee makers, and retro mini-fridges.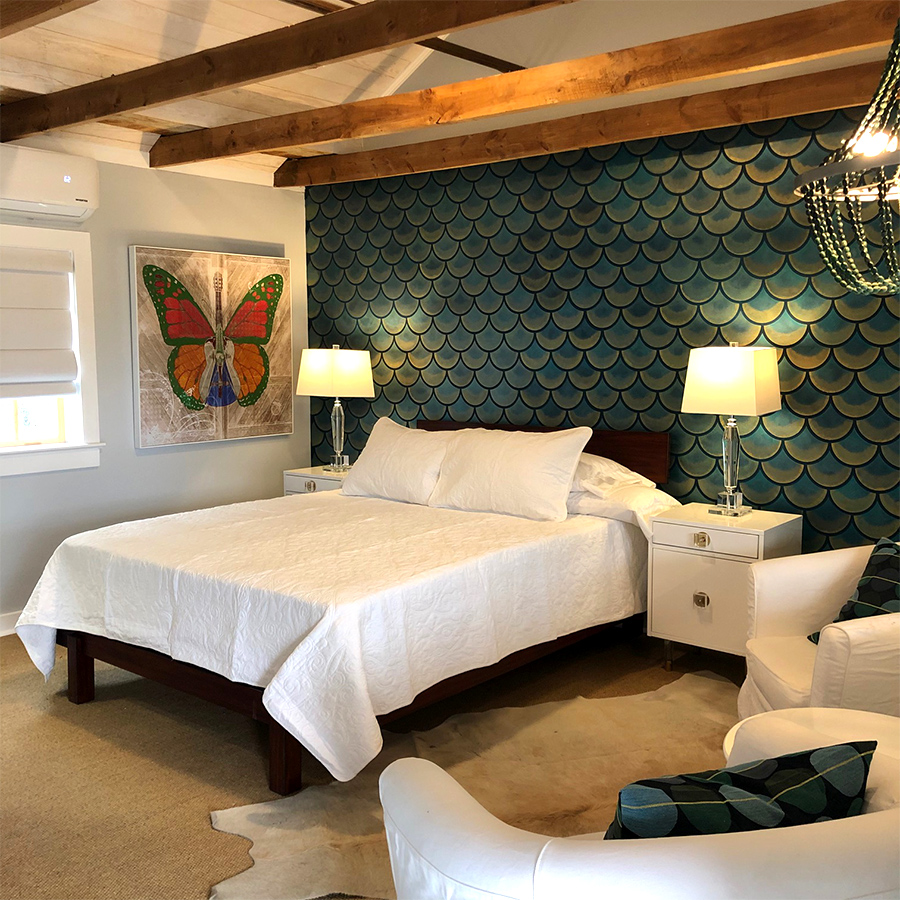 The beachfront property has amazing views and a long pier that gives it its name, plus extras like complimentary loaner kayaks and bicycles for getting around. But the centerpiece is the aptly named POV Restaurant, with incredible views from inside or café tables edging the lawn, with plentiful firepits and Adirondack chairs.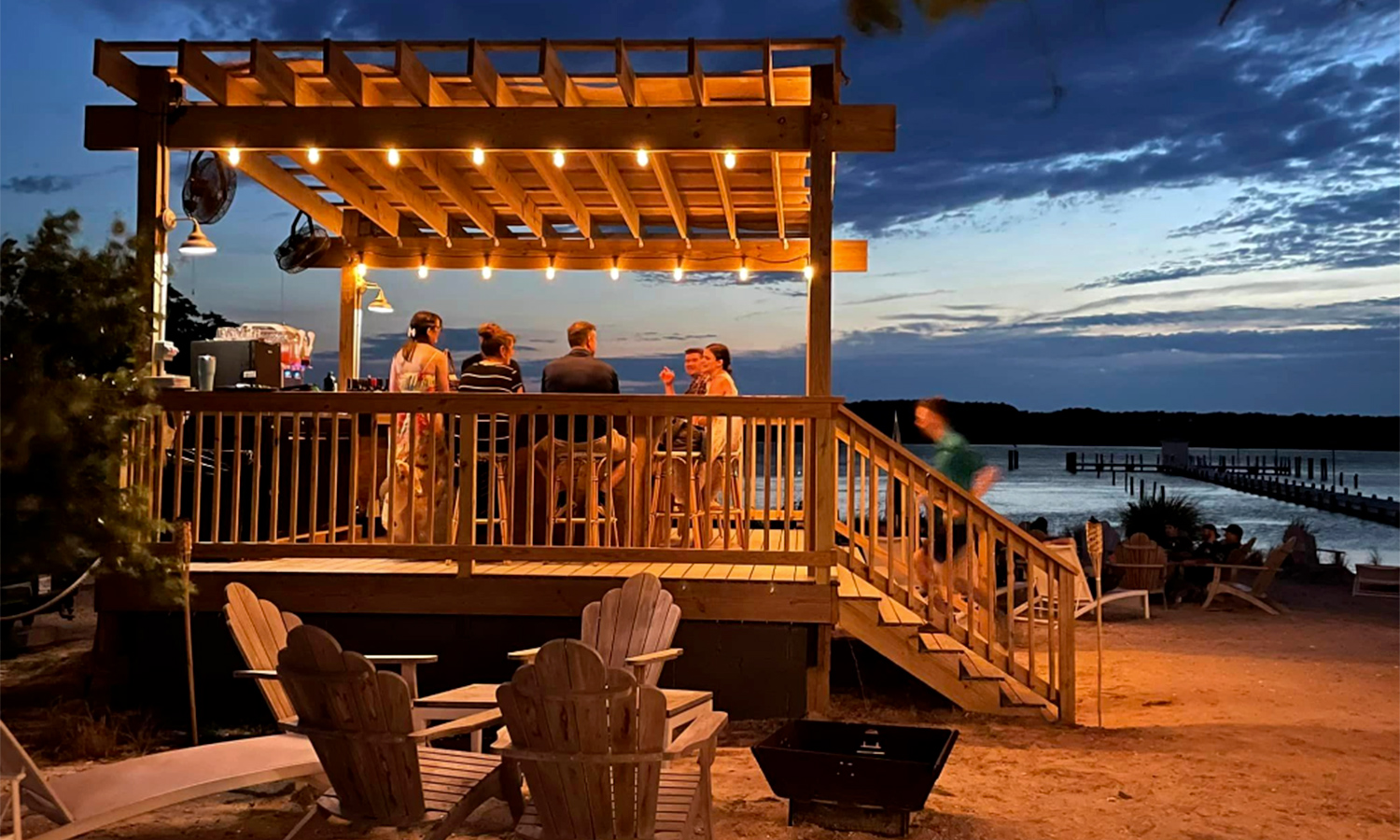 Of course, a beautiful setting is no good without food to match, and that's where chef Carlos Gomez-Starnes comes in. He brings more than 25 years of experience as a chef in Washington, D.C., to their locally influenced menu, with dishes like southern-style gumbo with rockfish and a fantastic crab-and-corn soup. 
They started experimenting with special themed international menus on select Sunday evenings, as a way to bring flavors of the world to their local guests. It has since turned into a Pier450 hallmark, with diners coming from as far as DC to partake and stay the night.
Each dinner features a unique three-course menu created by Chef Carlos, focusing on a specific region. I went down for Portuguese night in March, and could smell the tangy spices of caldo verde soup as soon as I entered the building. Chef Carlos has been working on it for hours, and was having as much fun creating it as I was planning to have eating it.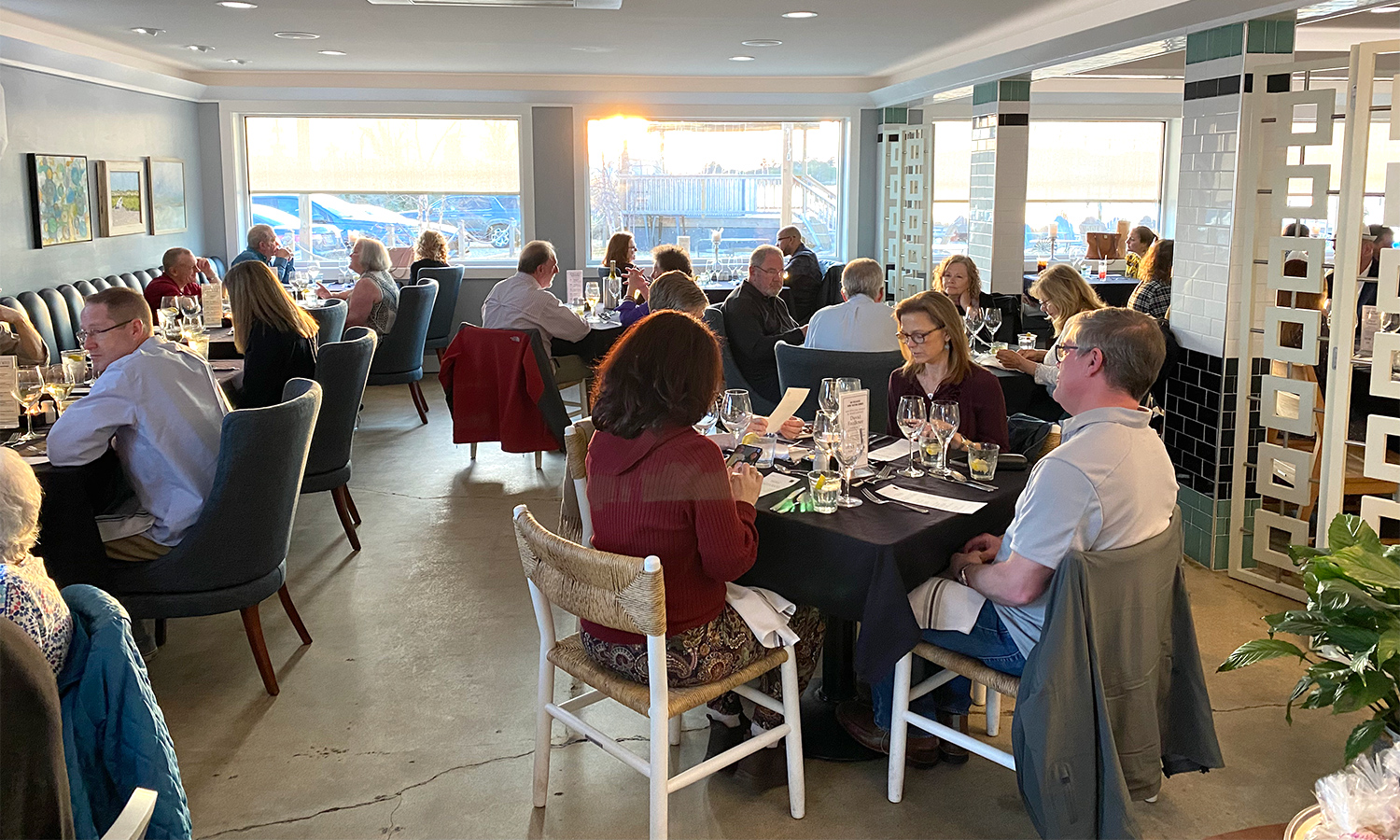 The whole evening had a communal vibe, as we gathered with friends who had come in from Leonardtown and Chestertown for the night. We savored our way through each course—the caldo verde with kale and Portuguese sausage; cataplana, a seafood stew with rockfish, clams, and squid, cooked in a flavorful tomato broth and served over rice; and delectable pasties de nata, a custard-filled pastry, paired with Portuguese port. The menu is an instant conversation starter, and the convivial vibe was enhanced by Chef Carlos, who made his rounds to each table during the meal, checking on guests.
Dinners are held biweekly on Sundays from October through the end of April, so there's still time to catch one this spring; The Diverse Flavors of Burma is on April 16 and the season closes with The Soul of Nashville on April 30. And if wine is your thing, keep an eye out for their quarterly wine dinners, with each five-course meal paired with tastings and led by a wine expert.
Over the summer, they're switching things up with monthly themed dinners, served outside by the water. May is Tuscany, and June is going all local, with local farmers and vendors providing the ingredients. Each dinner is one seating only, so advance reservations are strongly advised. I recommend making a weekend out of it and getting to work a little late on Monday.
---
Lead Photo: One of Chef Gomez-Starnes' dishes for "Ethiopian night." Credit: Pier 450 courtesy of Cathy Austin 
Longtime travel writer/editor Susan Moynihan has visited 60+ countries, but her favorite pastime is exploring the back roads of her home state. Her book 100 Things to Do in Annapolis and the Eastern Shore was published in 2019, and she has a new one in the works.