Two Days, Four Museums in St. Mary's

The heart of Maryland is unquestionably St. Mary's County, the region where it all began. It's here where the colony was first established and where generations of watermen and farmers have lived and worked with intimate proximity to water at every turn. Four county museums in St. Mary's do a fantastic job preserving and interpreting the area's history, which intersects with some of our nation's most formative milestones and eras.
Armed with curiosity, my 8-year-old son Frankie and I set out to dive into St. Mary's colonial and maritime histories, historic lighthouses, the underground railroad, and the abiding struggle for equality during the days of segregation.
An Island of Destiny
Visiting St. Clements Island and the Blackistone Lighthouse is fast becoming one of our favorite things to do whenever we're in St. Mary's County.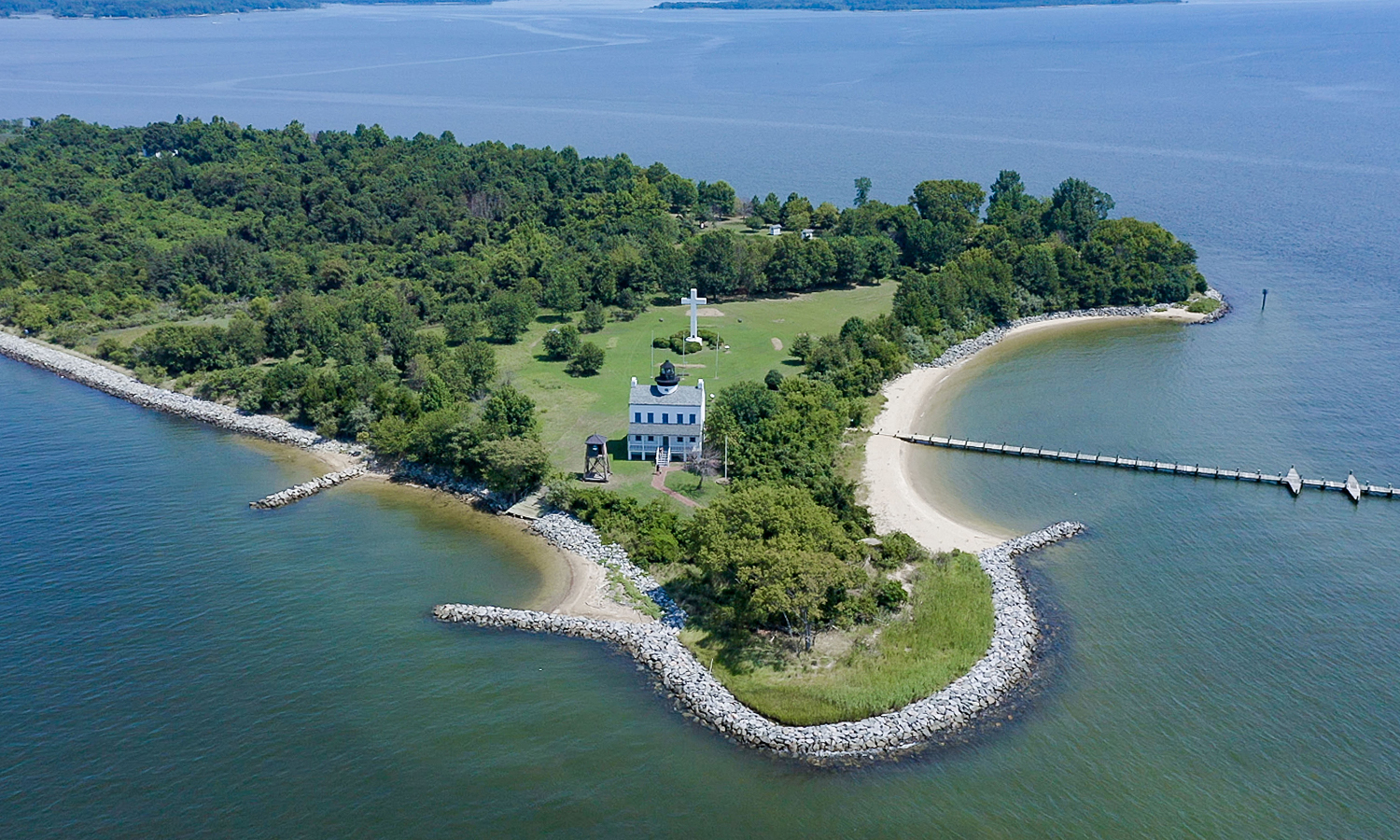 The island itself is a monument to history as the landing site of the first English settlers fresh off The Ark and The Dove on March 25th, 1634 (Maryland Day!). But it's also the location where the picturesque Blackistone Lighthouse stood and where it has since been painstakingly and lovingly recreated by local master builder Donald Cropp of Colony Builders Inc.
Cropp met us at the site to give us a tour of the island and the famed lighthouse in all its resplendent beauty. We climbed to the top to peer out the window where once the guiding light shone the way to passing ships in the river, and Frankie got a kick out of trying to pull the rope of the fog bell hard enough to make it ring.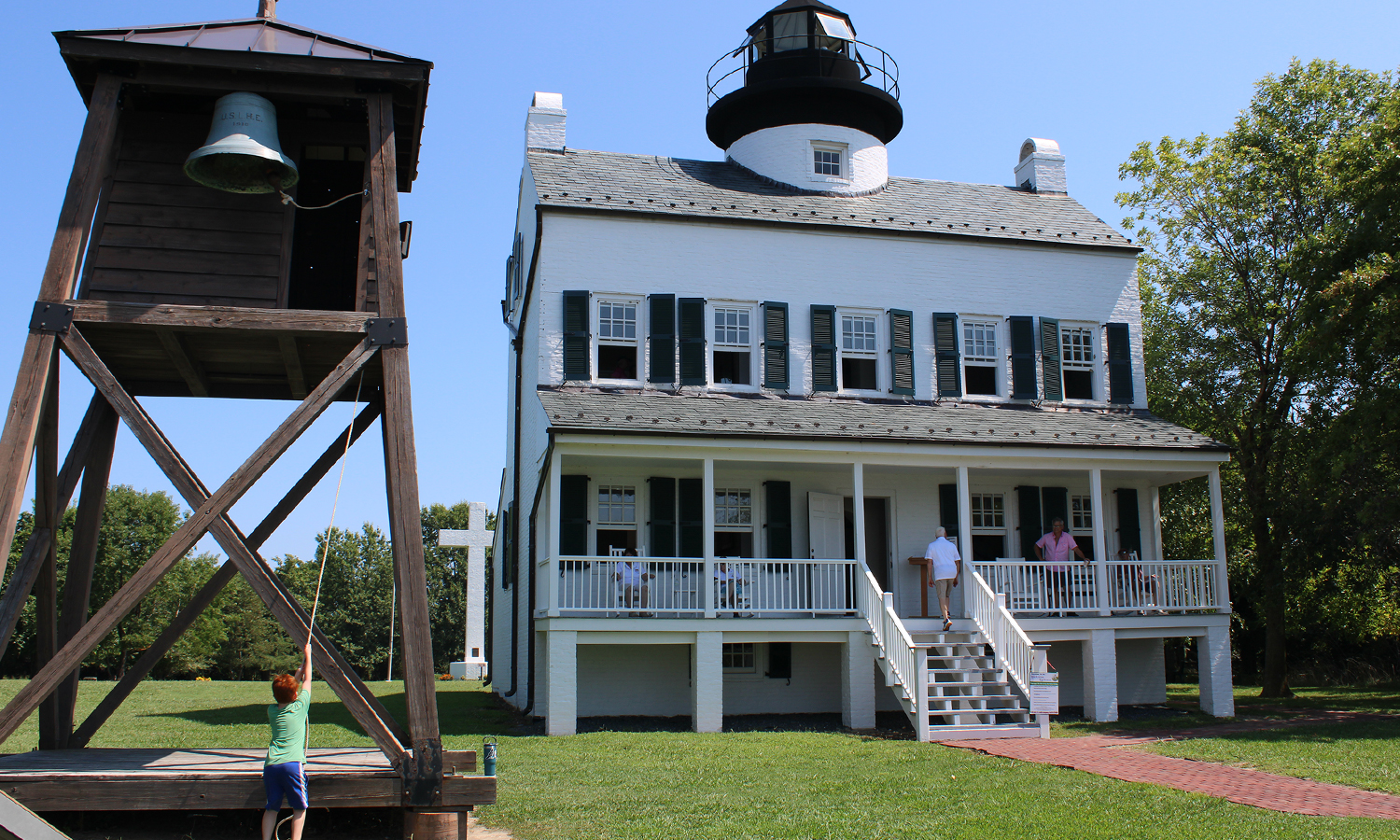 To learn more about the stories of those families who first landed here, as well as the time period of the lighthouse's maritime heyday, one must cross back to the mainland to St. Clement's Island Museum. Christina Barbour, the ever-knowledgeable museum supervisor, filled us in on the fascinating artifacts on display as well as the remarkable mural depicting an early mass on the island, only with a modern twist: "For models, we used descendants," artist George McWilliams said of his mural, capturing perhaps more than subject matter, but the familial likeness of those who first disembarked onto the shores of St. Clements.
Country Days and Foodways
Next, we headed to Potomac Gardens, an unexpected hub of activity in an otherwise quiet waterfront community. The bar and event hall has been artfully rehabbed to evoke its roots as a country store. Owner Angie Wathen's own fascination with life in St. Mary's County's 7th District and its history as a barbary coast is reflected in the apparel she sells among all the locally made art, crafts, trinkets, wine, and locally produced food items. 
Though we were tempted by the delectable shrimp sliders at Opie & KD's Dockside Grill (which we devoured on a previous visit), we ultimately had our hearts set on trying St. Mary's County heritage staple: stuffed ham. If you haven't heard of it, it's a mix of kale, cabbage, and onion stewed until tender and stuffed into deep crevasses of cured ham.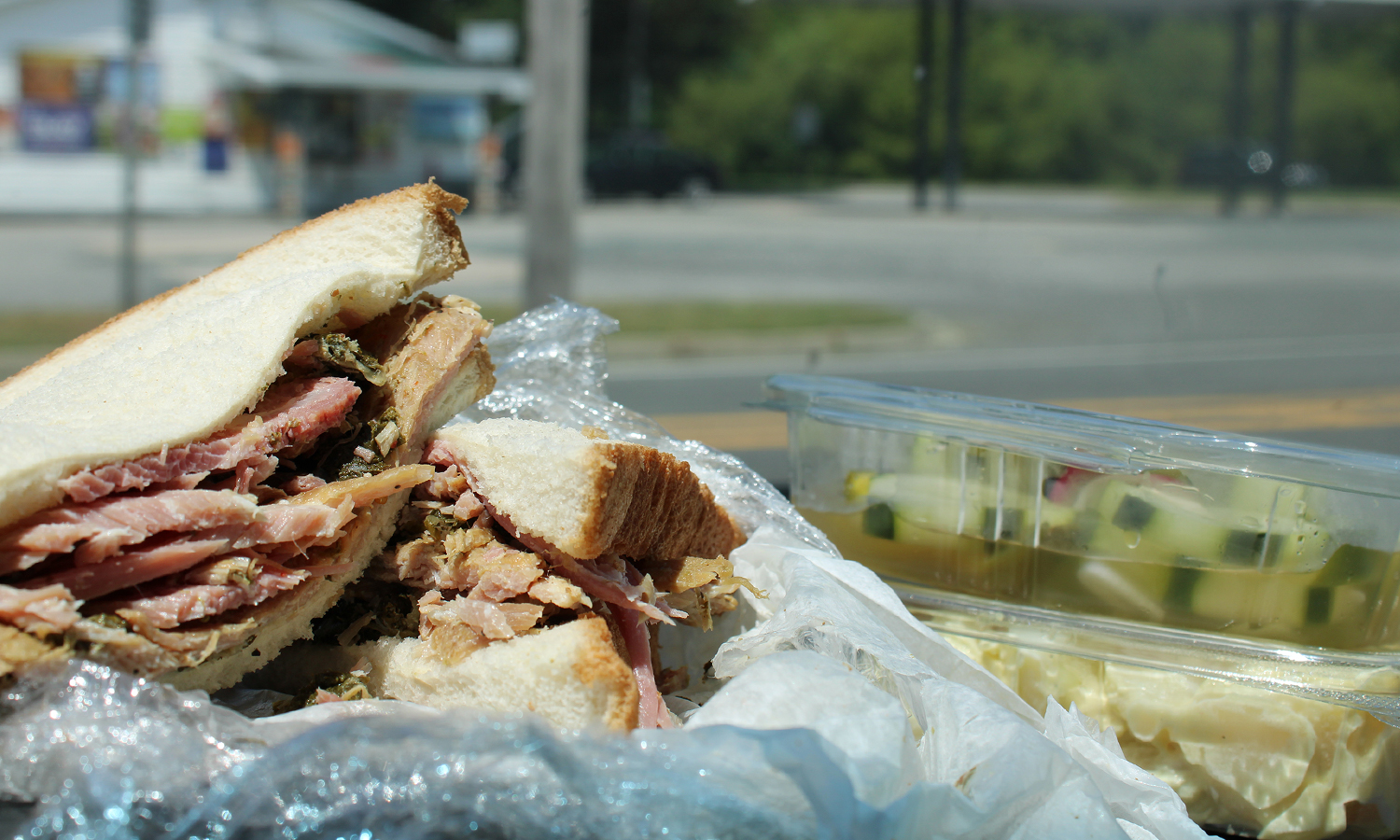 The stuffed ham sandwich at Chaptico's Market & Deli didn't disappoint. I chose fresh icebox pickles and homemade potato salad to accompany my sandwich. If I've had a better picnic, I can't recall it.
A Jailhouse of Dispossession
Bellies full, we made our way to the historic county seat of Leonardtown to see, of all things, an old jail. Of course, there's more to it than that. The Old Jail Museum is part of the oldest sheriff's department in the country and doubles as a local tourism office, making it a natural first stop when visiting Leonardtown. But the richness of all the history and tragedy the jail has seen was worth spending more time there than we originally thought. 
The Old Jail is a site on the Underground Railroad Network to Freedom as a place where many Freedom Seekers were detained after recapture. In 1887, 22-year-old Benjamin Hance was taken from the jail and lynched by a mob of white men.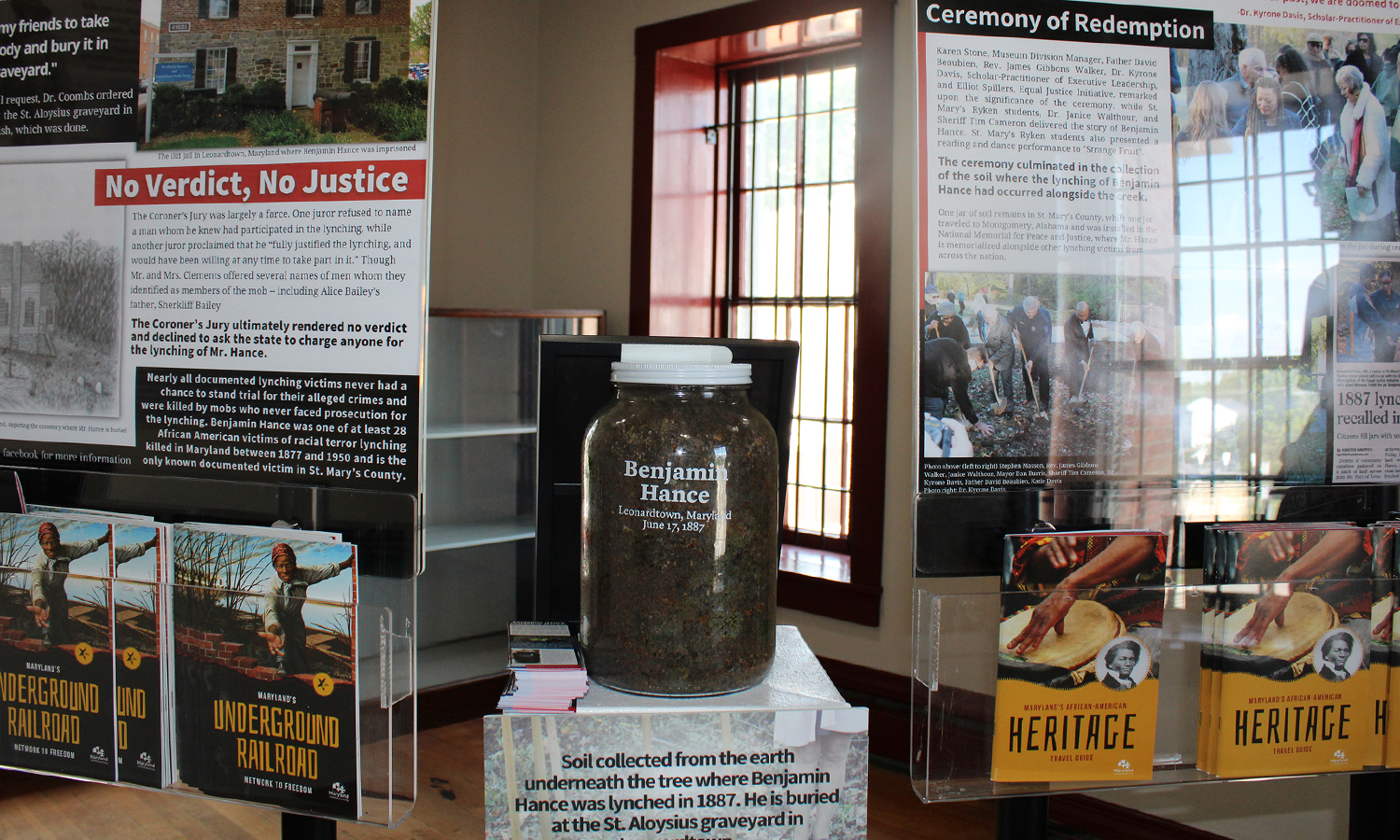 Today, a jar of soil taken from under the tree where Hance was murdered stands in the jailhouse as a striking monument to the injustice of his death for which no one was ever charged. History up close and personal like this has a long tail reaching into the present, making for a somber moment of learning for both myself and my son.
The whole of Leonardtown's historic square is as charming as it is walkable. We stopped in at Social Coffee House and Cocktail Bar for a much-needed iced coffee for me and a hearty oatmeal cookie for my son before continuing our walk around town.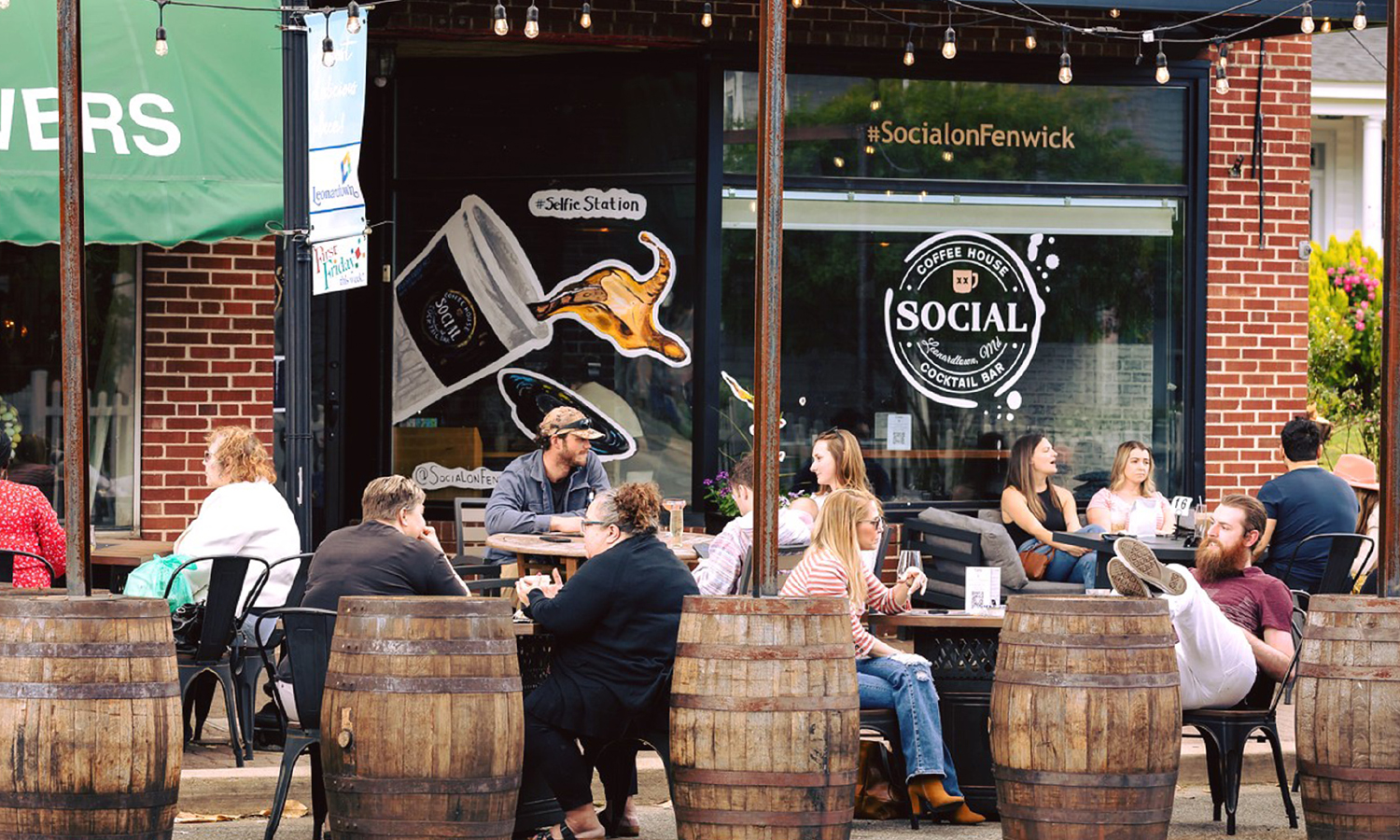 We took a short stroll down Washington Street past picturesque homes with inviting porches down to the wharf, Leonardtown's bustling waterfront, to take in a breathtaking sunset. For dinner, we enjoyed the outdoor seating at The Rex, a historic theater restored into a new nightlife pub and venue that describes itself as "more restaurant than a bar, more bar than a restaurant." The King Wings and street corn appetizers were the right call, as suggested by the server. 
Near The Rex, we spied Escape Rooms Southern Maryland, and when you have an 8-year-old with you, a spontaneous adventure is always in order. I honestly didn't think an escape room could be that fun and I'm proud to say we got out with three minutes to spare! 
That evening we enjoyed a restful stay right in the heart of town. The Inn at Leonardtown is the town's icon of hospitality.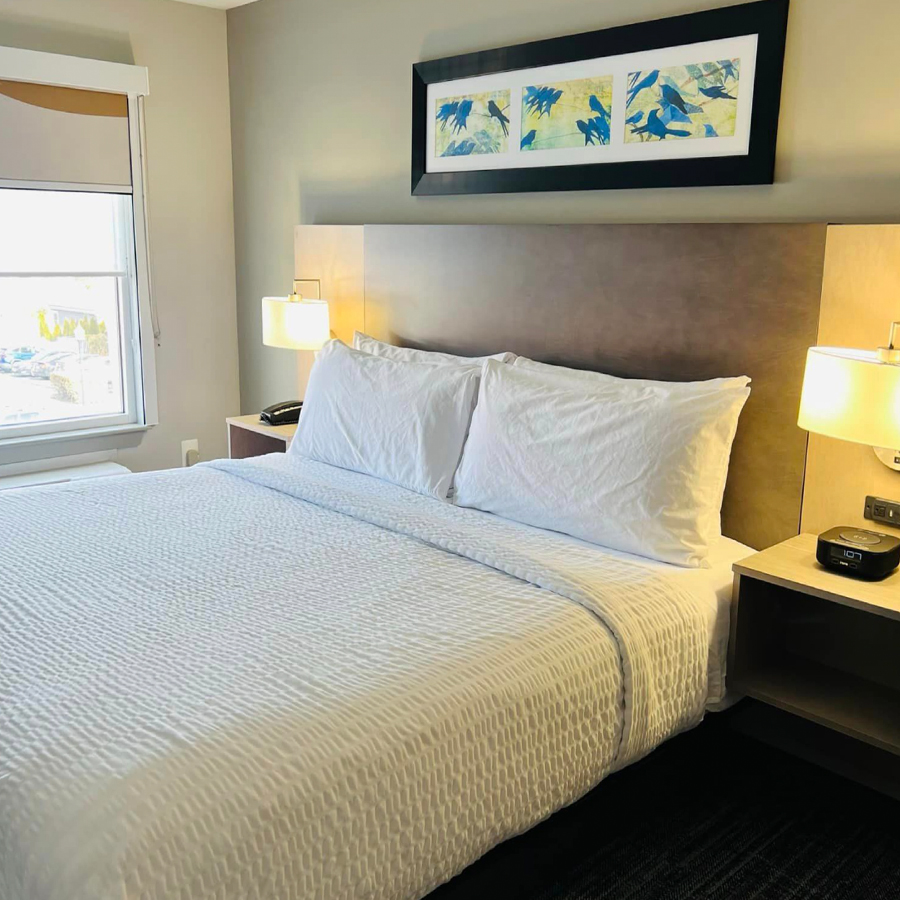 The rooms were spacious, clean, and very comfortable for a restful night's sleep before another day of sightseeing.
A Lighthouse of Distinction
There are far too many good eats in Leonardtown for one day, but breakfast sandwiches at Flour Donuts and Bakery with locally made pork sausage and a house-baked Kaiser roll were exactly the hearty fuel we needed as we bade a fond farewell to the town square and made our way south to the Piney Point Lighthouse Museum and Historic Park. 
Piney Point, the oldest lighthouse constructed on the Potomac River, has a rich, varied history. From its early days as a beach resort with a dance hall to a shipwreck dive preserve for a German U-boat intentionally sunk there after World War II, Piney Point has a story to tell.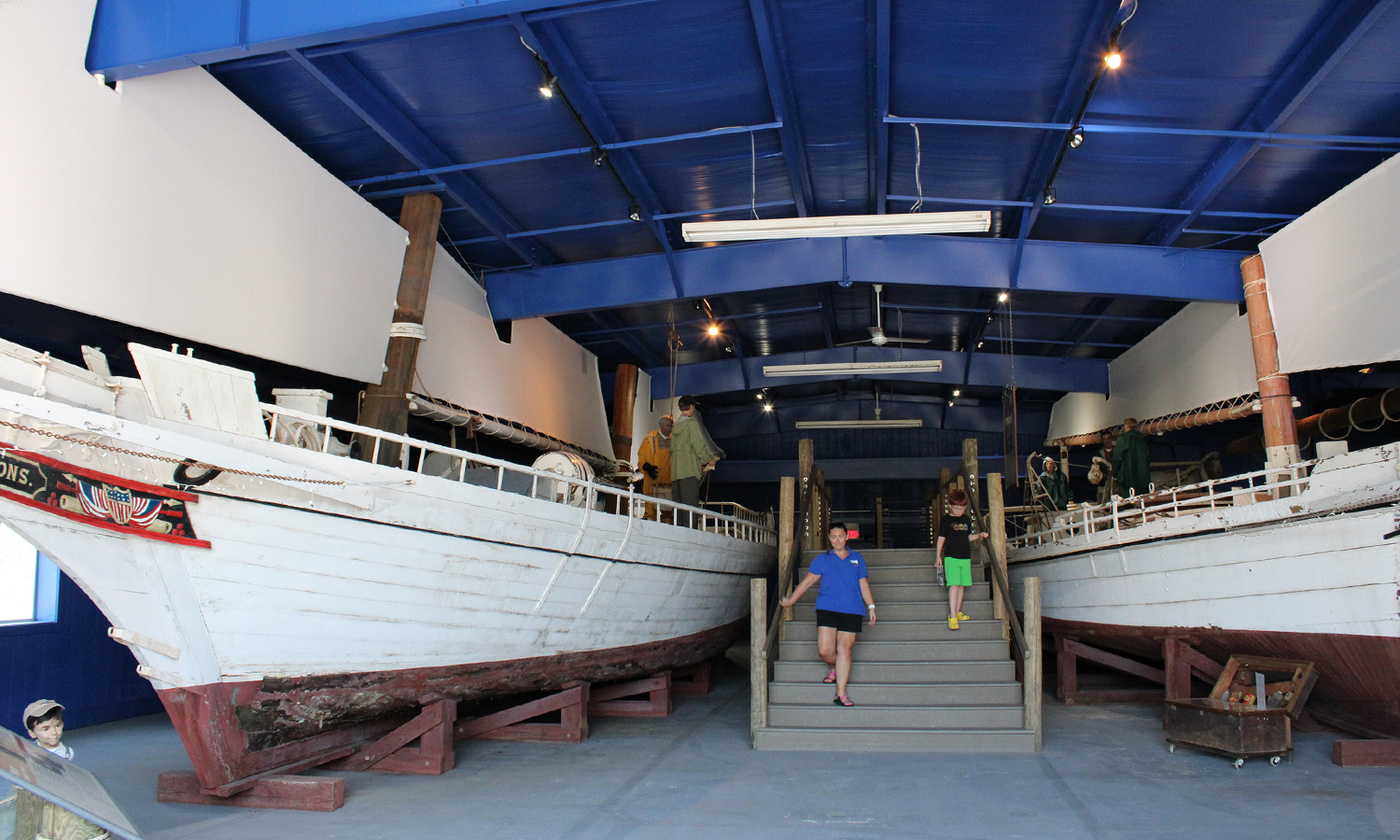 We saw our first skipjack, Maryland's traditional fishing vessel for oyster dredging, up close in the museum's maritime exhibit. We wandered around the collection of historic wooden boats and learned about the watermen industries along the brackish waterways where the Potomac meets the Bay. Next time we'll be sure to bring kayaks as the water trail at Piney Point is a paddler's paradise.
A Schoolhouse of Determination
The frictions of racial discrimination in St. Mary's County find a much more recent memorial in the Drayden African-American Schoolhouse, the county's newest historical preservation project.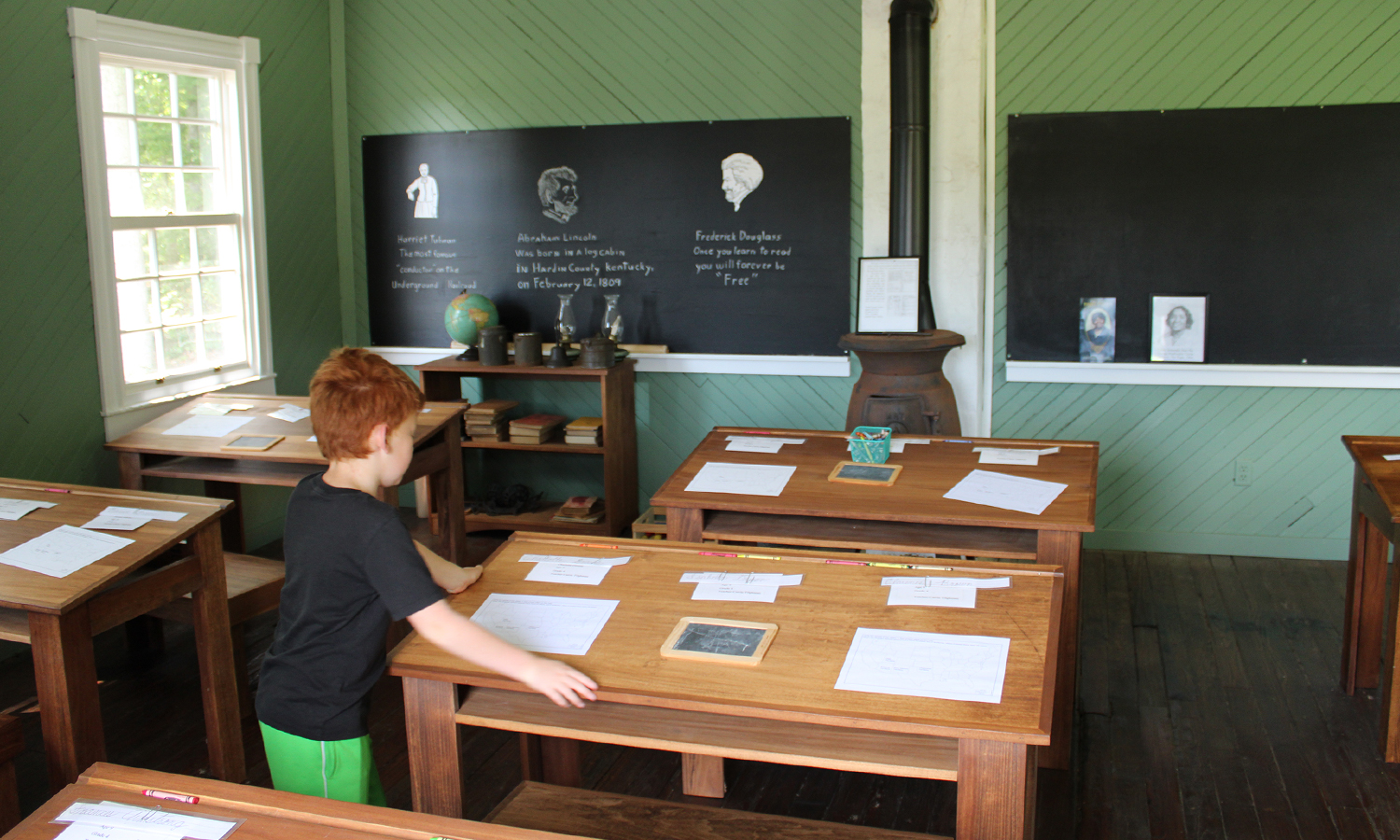 The one-room schoolhouse has been lovingly restored by the aforementioned Donald Cropp and is considered one of the best-preserved African-American schoolhouses in the country. I was surprised to learn that because this school was in use into the 1940s, there are students who attended there still alive today. A sobering reminder that the past is never very far from us.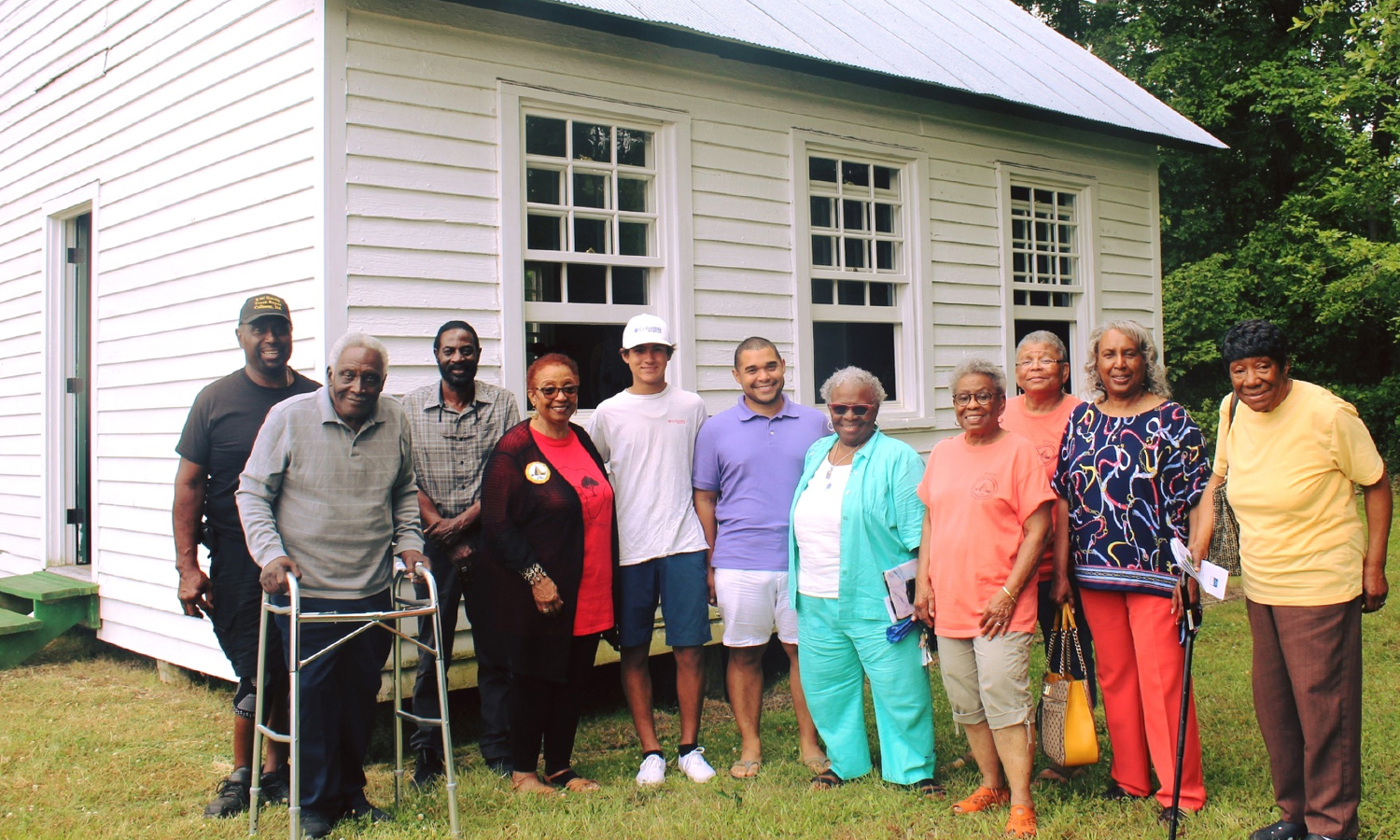 Caption: Descendants of students and teachers of Drayden African American Schoolhouse, as well as Frank Travers (second from left), who was a student there himself, gather to celebrate Juneteenth.
A Fond Farewell
To round out our weekend exploring museums in St. Mary', we made our way to the island England made its headquarters during the War of 1812. St. George Island today is mostly a tight-knit residential community, but on the island's neck is the lively Ruddy Duck Seafood & Alehouse with breathtaking 360-degree views of the Potomac. It's an ideal spot to enjoy locally caught oysters and other delicious seafood, which was only improved upon by the beautiful setting and friendly service, the perfect end to a quick weekend trip. 
The mark of a good travel experience is in wanting to return. And as October sees the National Oyster Festival come to Leonardtown, we just might get back soon enough.
__________
The St. Mary's County Museum Division was established by the Commissioners of St. Mary's County to collect, preserve, research, and interpret the historic sites and artifacts which illustrate the natural and cultural histories of St. Mary's County and the Potomac River. These sites include St. Clement's Island Museum, Piney Point Lighthouse Museum, the Old Jail Museum, and the Drayden African American Schoolhouse. With this as its charter, the Museum Division serves as a resource, liaison and community advocate for all St. Mary's County public and private cultural assets. For more information, please visit museums.stmarysmd.com.
---
Lead Photo: Joseph Peterson
Caption: The author's son climbing Blackistone Lighthouse on St. Clements Island.

New to exploring Maryland, Joseph is always searching for that unexpected gem in unassuming places. From forgotten corners in big cities, to hidden historical markers in the middle of nowhere, he wants to find them all, and hit up every small town, museum, craft brewery and point of interest in between.