Mm Mm Good Milkshakes In Central Maryland

Calling all milkshake lovers! Central Maryland is home to some of the most delicious shakes in the state. Whether you are a fan of over-the-top ice cream creations or prefer something a little more straightforward, you'll be sure to find the treat of your dreams on this list! 
The EC Diner
The EC Diner is a family-friendly restaurant located in Ellicott City. It offers a wide variety of delicious food for breakfast, lunch, and dinner. But what really sets EC Diner apart is its milkshakes. These "extreme" shakes are truly works of art. Popular flavors include the Oreo Shake featuring whole Oreo cookies, the Brownie Shake with Nutella and vanilla ice cream, and the Cinnabon Shake with caramel sauce and an entire Cinnabon on top! The Diner also offers seasonal and holiday-flavored shakes.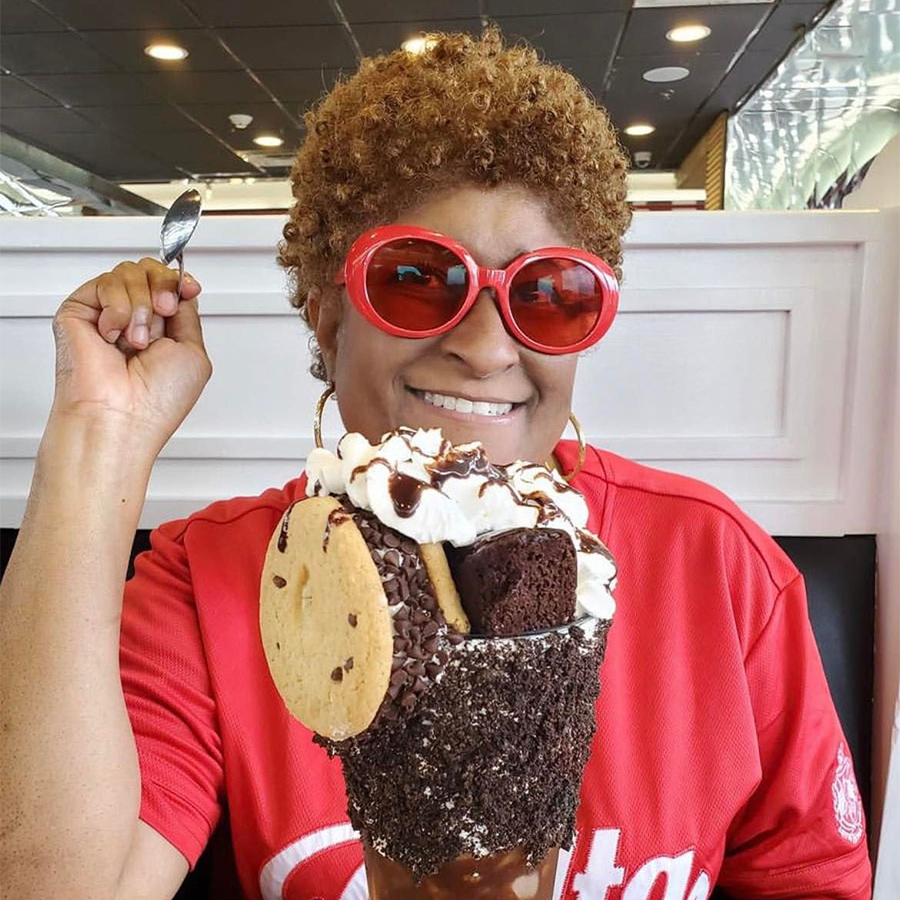 If you're looking to work off some of that sugar, make sure to check out Centennial Park, located just a few minutes away. This large park includes a beautiful lake, walking trails, and several fun playgrounds.
The Crazy Masons Milkshake Bar
If you love extreme shakes, Crazy Masons is the place for you! This spot in Old Ellicott City offers a huge selection of creative and delicious milkshakes that taste just as good as they look (and that's saying something). With more than 30 unique milkshake flavors like "Mint to Be", "Dashing through the Dough" and "Oat-rageously Good", there is sure to be something for everyone in the family to enjoy.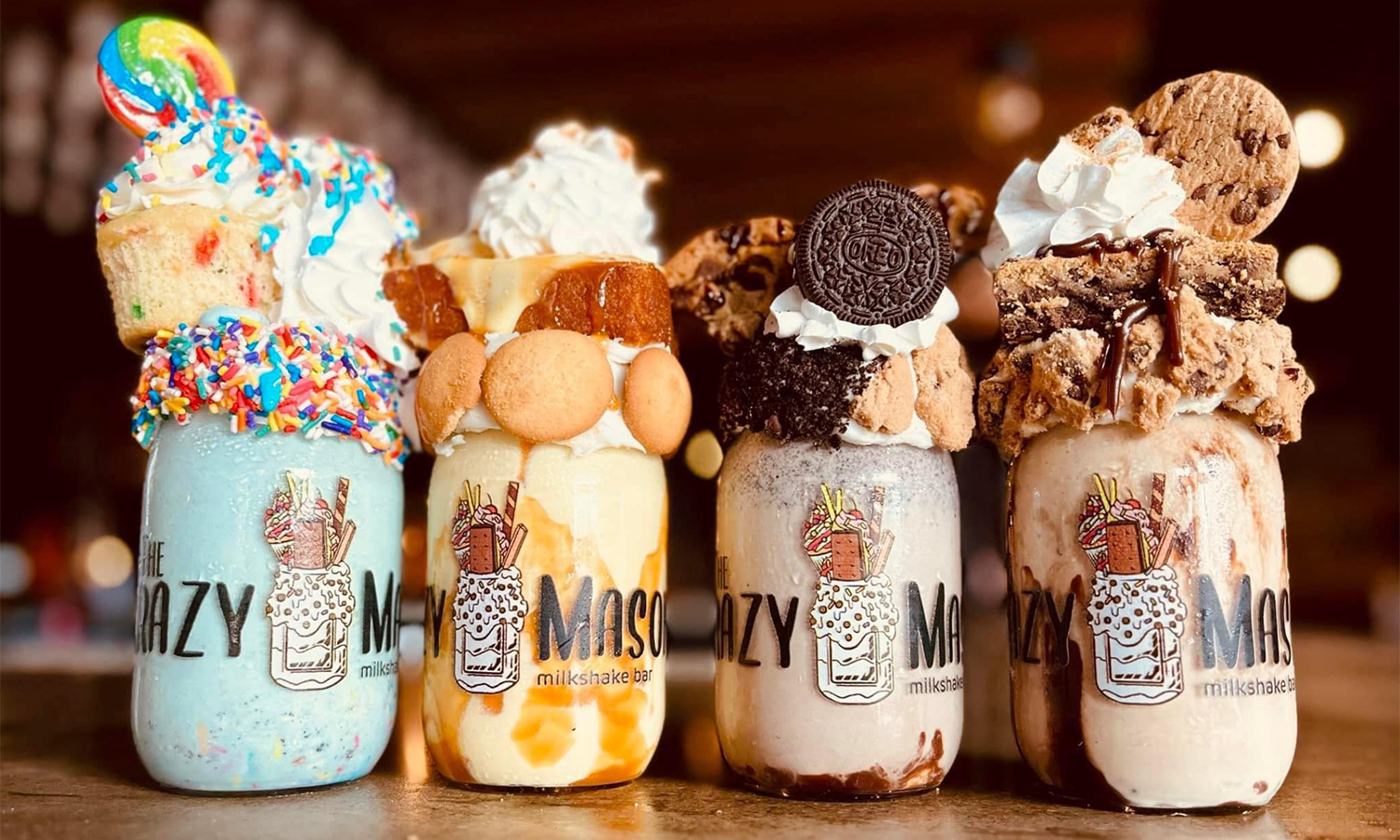 And if you're a true Maryland lover, make sure to check out their signature flavor: "O'Crab!" This shake comes in a custom-designed Maryland themed mason jar and is rolled in red, yellow, and black sprinkles. It's topped with a Berger cookie and chocolate, old-bay dusted crabs, making it the quintessential Maryland dessert. 
When you're done with your milkshake, take a walk and explore the local shops!
The Bus Stop
Located at Spring Meadow Farms in Upperco, The Bus Stop offers another mind-blowing milkshake experience. These crazy shakes are both crazy beautiful and crazy delicious. Plus, all of their milkshakes are created in mason jars that you can take home! The menu is ever-changing as the owners experiment with seasonal flavors and new culinary creations. And if you prefer something less extreme, they also offer ice cream, sundaes, and snowballs!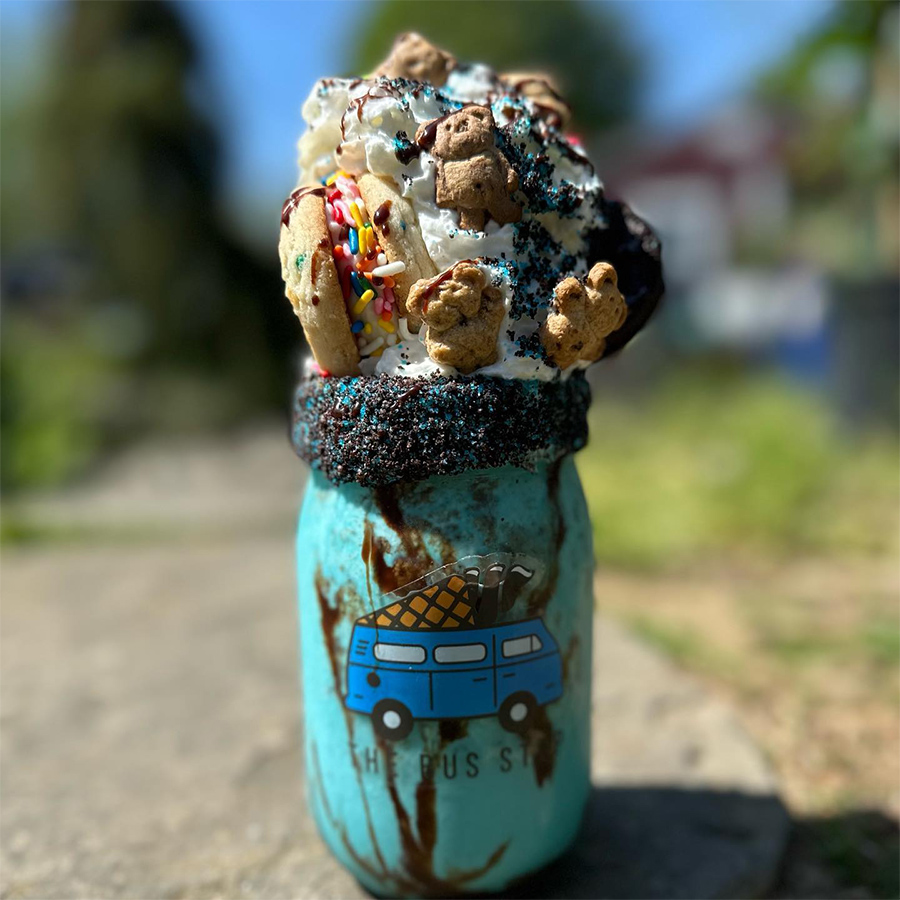 The Bus Stop is one of the many vendors located at Spring Meadow Farms, so make sure to check out the other attractions while you're there. There is an amazing farmers market, a barbecue food truck, a playground, farm animals, a nature trail, and a brewery all on site! Spring Meadows is the perfect place to spend a summer day, especially if you have a sweet tooth. 
Papermoon Diner
Papermoon Diner has been a Baltimore landmark since 1994. It's beautiful, creative, kid-friendly, and it just happens to serve some amazing milkshakes. Although not as wild as some of the other spots on this list, the shakes are just as delicious and include flavors like blueberry, captain krunch, and peanut butter madness. There's even a bacon milkshake for the breakfast lovers in your crew! 
The diner also serves a delicious menu of burgers, sandwiches, vegetarian options, and traditional breakfast foods. And while the food is amazing, the place is truly known for its bright, eclectic decor.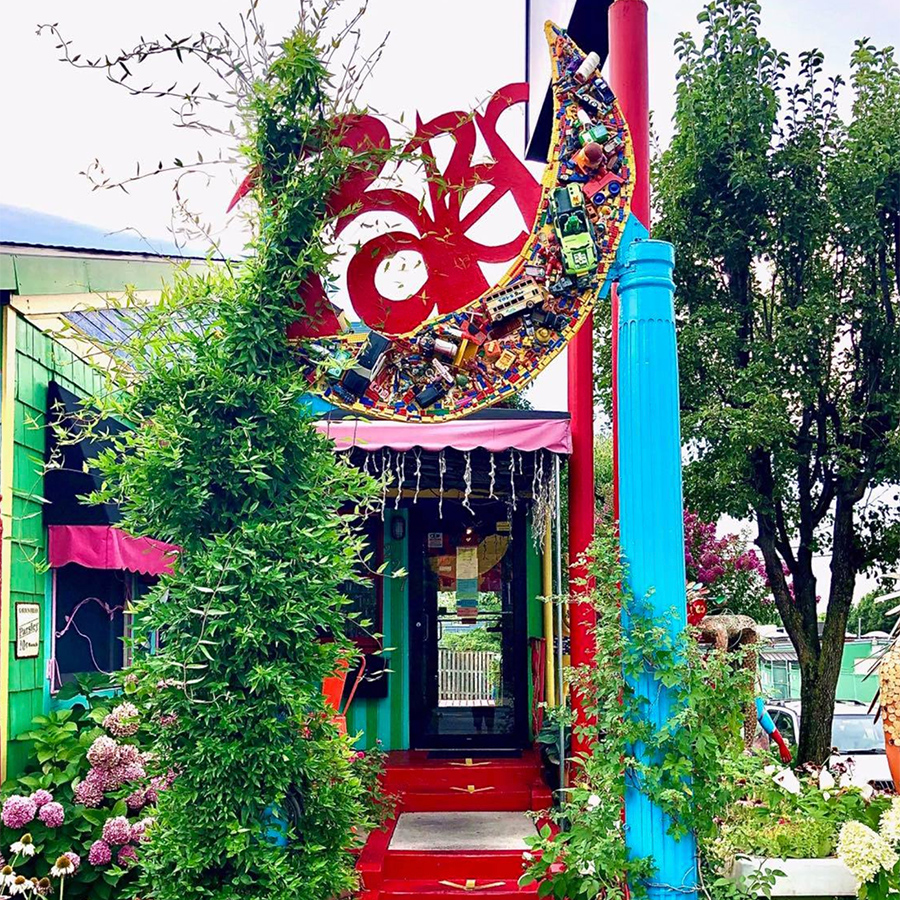 It is colorful, features statues in the front garden, a giant PEZ collection, and hundreds of knick-knacks on the inside. It's like eating in a kid-friendly museum! 
Papermoon Diner is located just a few minutes from The Maryland Zoo, making it the perfect end to a fun, family day!
Enchanted Cakes & Treats
This dessert bakery in Parkville is another must-stop destination for milkshake lovers! These crazy shakes feature over-the-top designs and deliciousness. Enchanted Cakes & Treats offers a wide variety of flavors including Birthday Cake, Cinnamon Toast Crunch, and Cosmic Brownie. In 2021, they were named Best Milkshakes by Baltimore Magazine!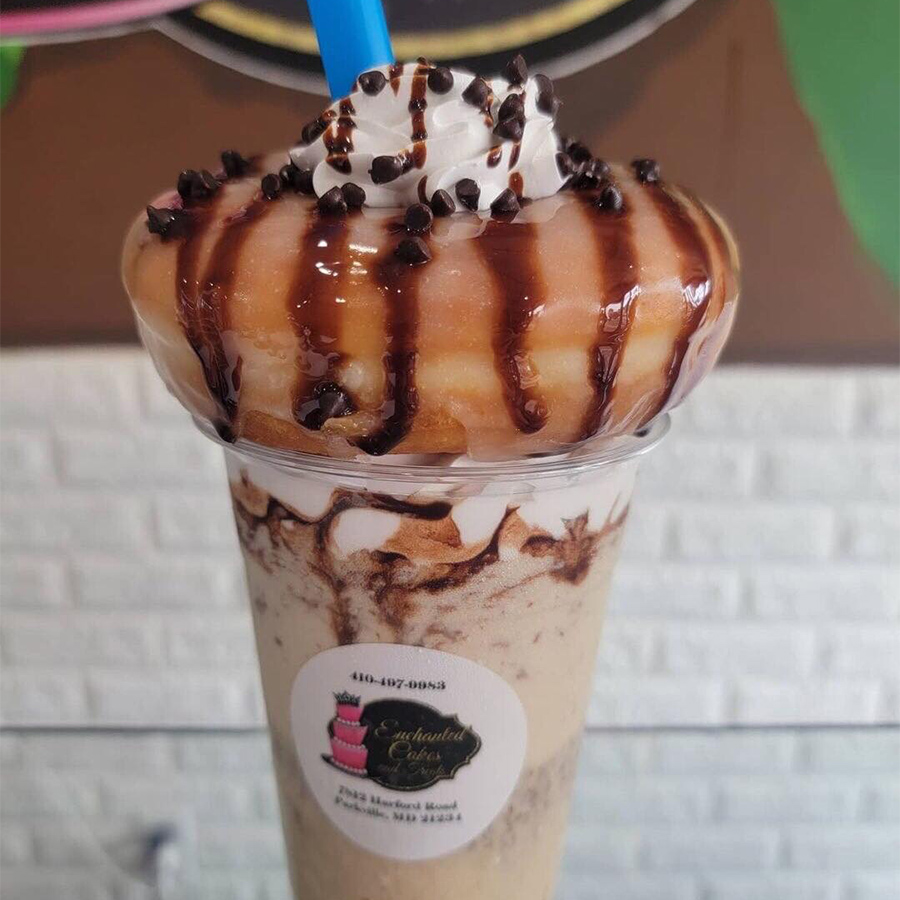 But Enchanted Cakes & Treats offer way more than just milkshakes. They have amazing cakes, cupcakes, cookies, donut ice cream sandwiches, decadent hot chocolates, and more! Their menu is always changing with new seasonal flavors and options, and their designs are truly unmatched. After you've had your dessert, you can check out Honeygo Run Regional Park and explore some trails and playgrounds.
---
Lead Photo: The Crazy Mason Milkshake Bar
Jillian wants to live in a world where the coffee is bottomless and the sweatpants are mandatory. As a freelance writer with a heart for children's programming, she spends her days developing creative content for kids and families. When she's not writing, Jillian loves spending time with her family and cheering on the Baltimore Ravens.