A Guys' Weekend in Berlin, Maryland

Every January, I escape with four friends for a guys weekend. The time away gives us a chance to reconnect and reminisce about our college days at Baltimore's Loyola University. This year, we headed to Berlin, Maryland.
Our previous getaways to Ocean Pines always found us road-tripping to Berlin's Burley Oak Brewing Company, so this year, we decided to eliminate the drive and stay within walking distance of the brewery. In fact, we were lucky enough to book the "Brewhouse on Main Street," a five-bedroom Airbnb with a kegerator and two tap handles in the kitchen ready to serve Burley Oak beer. The first guys to arrive on Friday welcomed the rest of us with a pony keg of Rude Boy Red Ale and a fire burning in the outdoor pit.
When Saturday morning dawned, those of us who were awake walked to the heart of this quaint, historic town that serves as both a Main Street Community and an Arts and Entertainment District. We were about to discover why Berlin is known as "America's Coolest Small Town."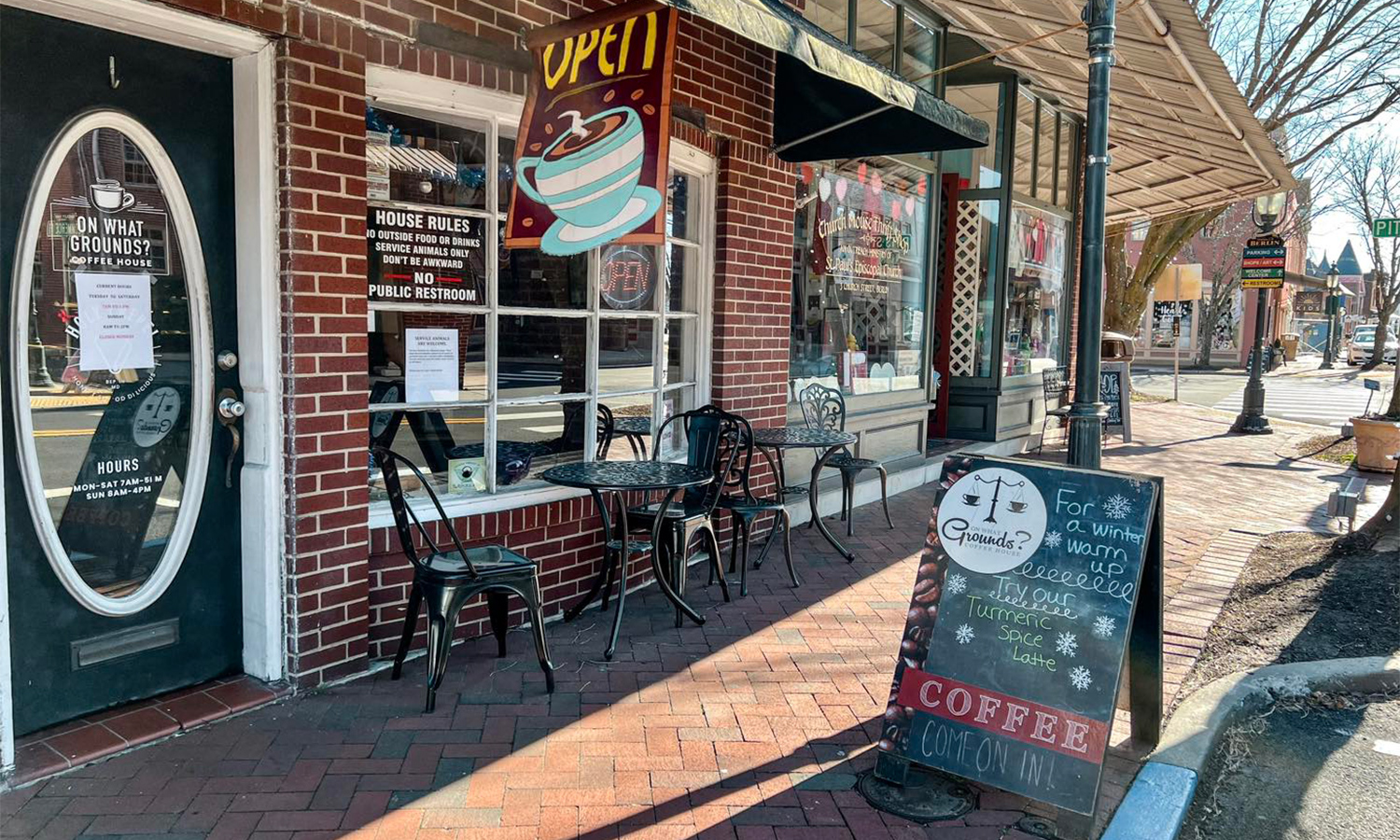 We grabbed coffee and crepes at On What Grounds? Coffee House, before continuing on to The World of Toys. Since we are all essentially still big kids, we had a blast looking at the huge selection of toys, art and science supplies, puppets, and stuffed animals on the shelves. The games section was fabulous, with a lot of strategy and puzzle games offering variety aside the more typical family options. One buddy bought Forbidden Island, a cooperative game that we immediately took back to the Airbnb.
We won Forbidden Island and played a few more games while eating treats we had picked up from Baked Dessert Cafe. The array of decedent sweets included fruit tarts, cupcake bread pudding, and liquor soaked bundt cakes.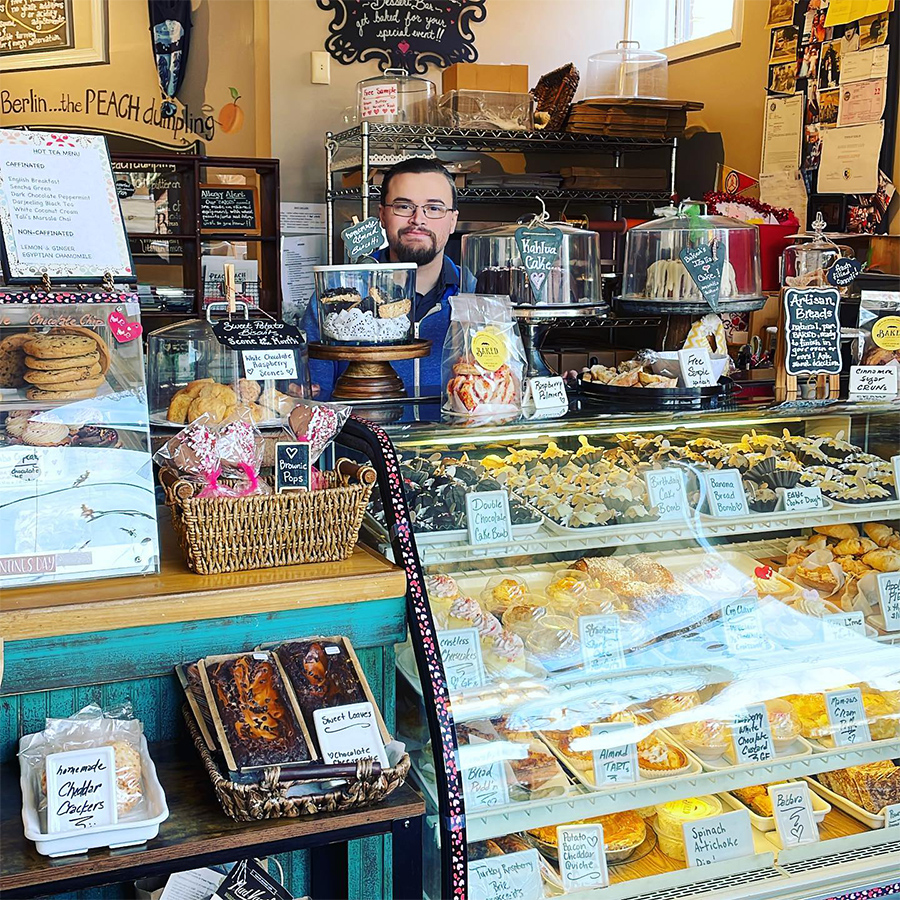 After a few hours of board gaming, the golfers in the group proposed hitting the links on the unseasonably warm day. Berlin is within 12 miles of four different golf courses, and there are plenty more throughout Worcester County, so we had options. But the gamers won the day. We piled in a car and headed to Ocean Downs Casino to try and win some money.
We spread out on the gaming floor and tried our hands at video poker and slots, before meeting back up and watching two of our friends at a blackjack table. Besides the typical casino fare, Ocean Downs offers live harness racing during the summer months and has a variety of dining options, serving everything from pizza and burgers to prime rib and crab cakes. We toyed with eating there, but several of us wanted to try the Blacksmith Bar and Restaurant in downtown Berlin.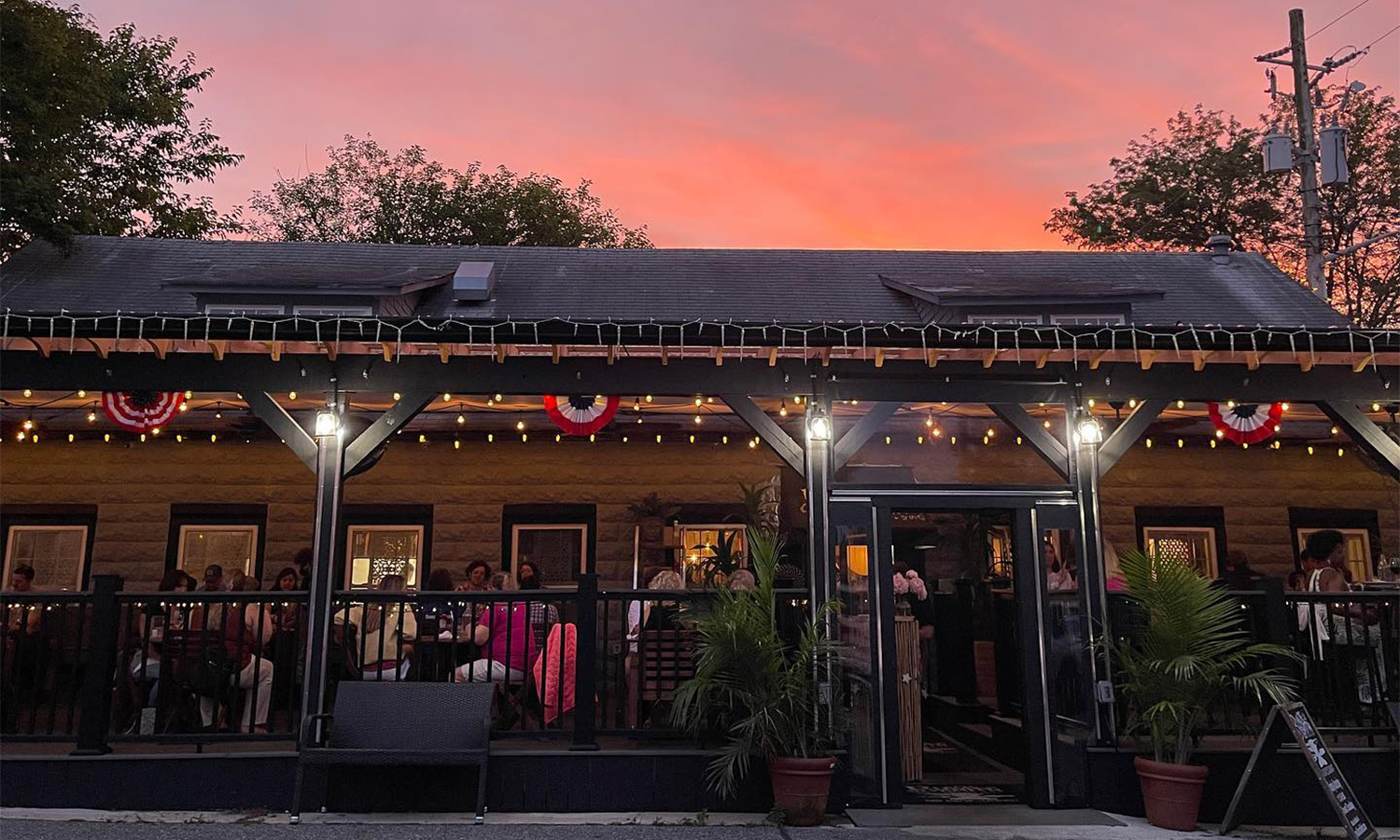 Readers of a certain age may remember chef Justine Zegna's Planet X Cafe in 1990s College Park. She is now at the helm of Berlin's farm-to-table favorite. Known for its vegetarian and vegan fare, the restaurant's menu had healthier options for those of us who had overdone it on the beer and pastries that day. Others of us went for broke and ordered burgers. I'll never tell who was who!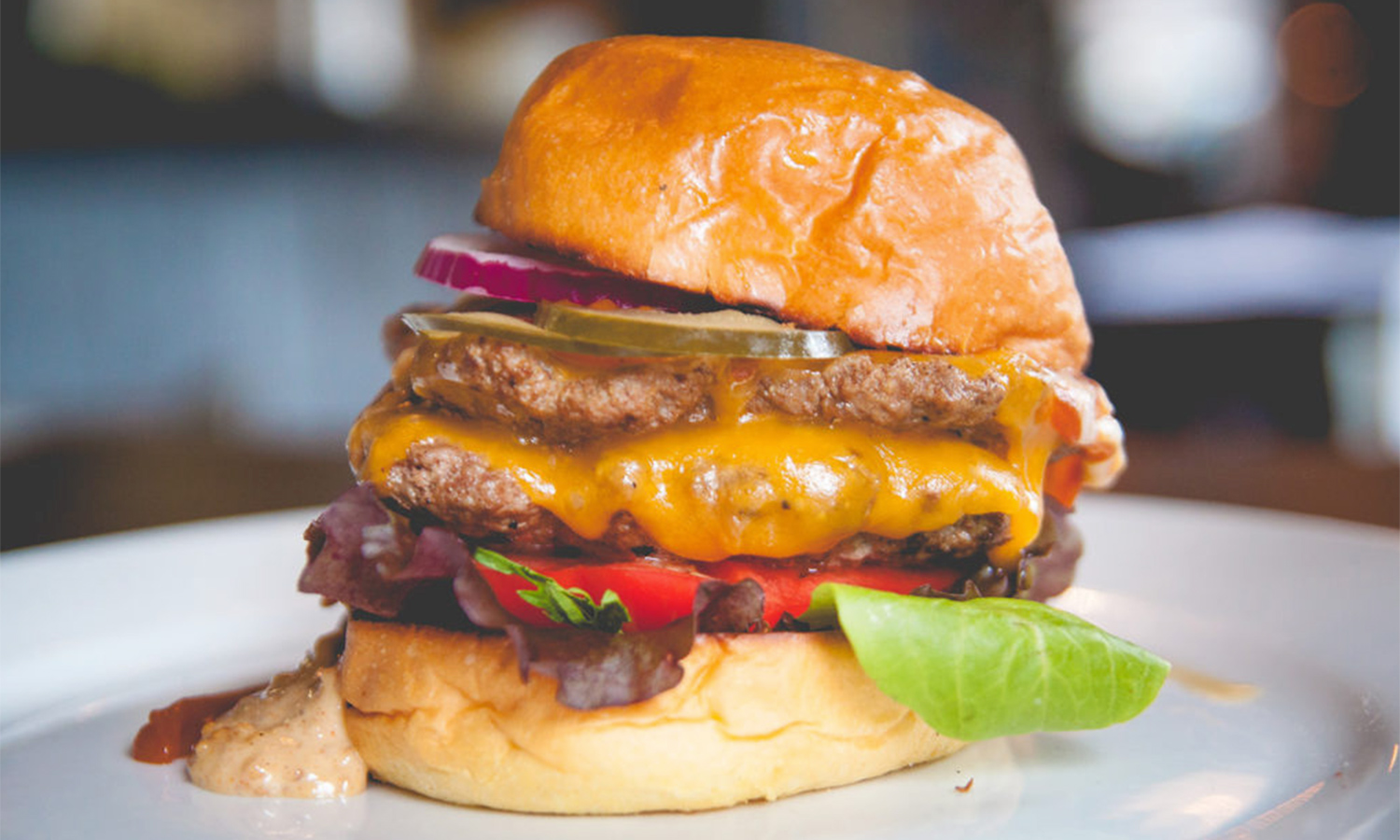 We ended our night at Burley Oak. I enjoyed the Bunker C porter, a roasty brew with dark coffee notes, while others tried the IPAs, pilsners, and sours they had on draft. The taproom has a great atmosphere, and although we didn't sit there that evening, they have a great outdoor space facing a stage for warm-weather performances.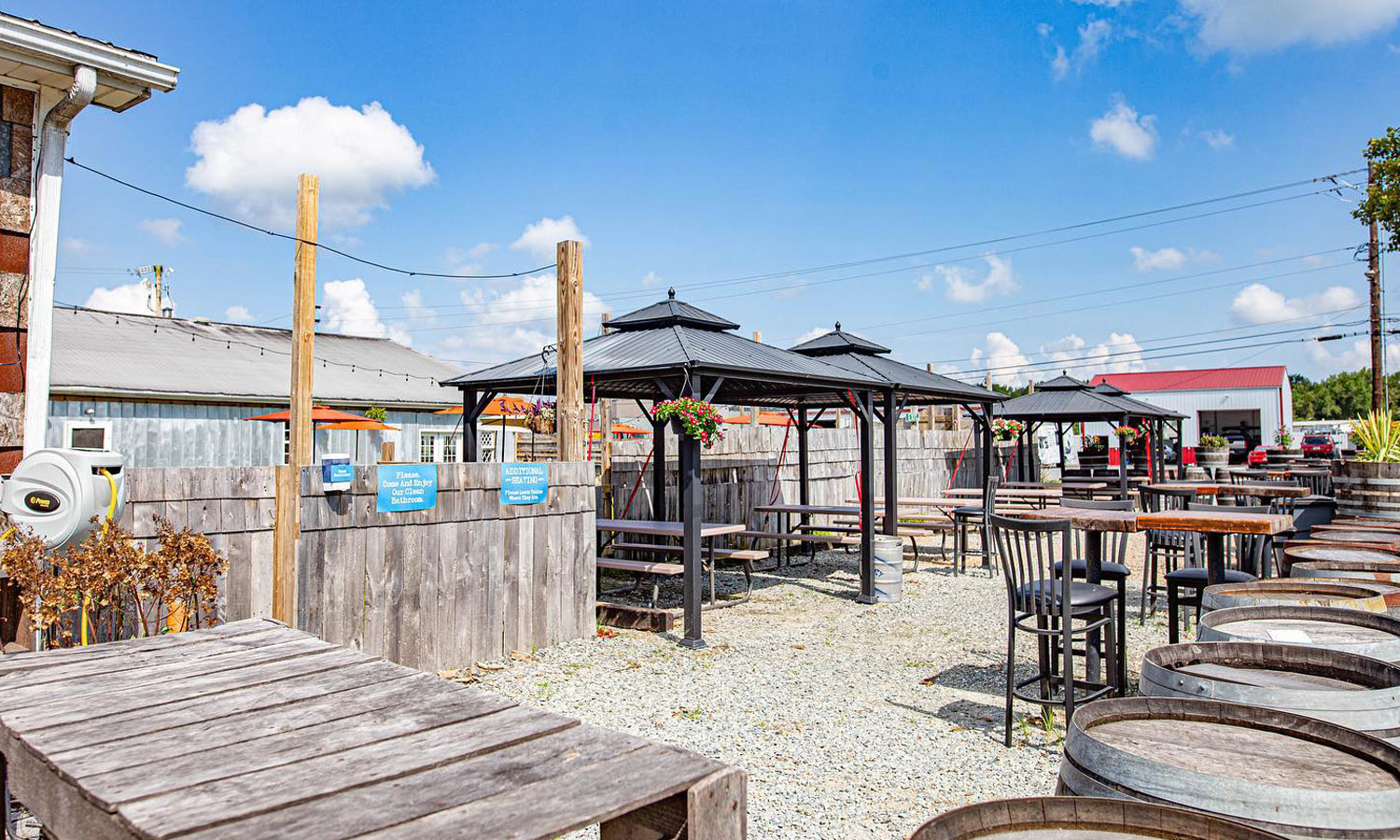 On Sunday morning, we had to check out of the Airbnb. But before we left Berlin and returned to our regular lives, we had a little time left to explore.  After grabbing coffee from On What Grounds again, we decided there was no better place for five Loyola Greyhounds to go than The Greyhound.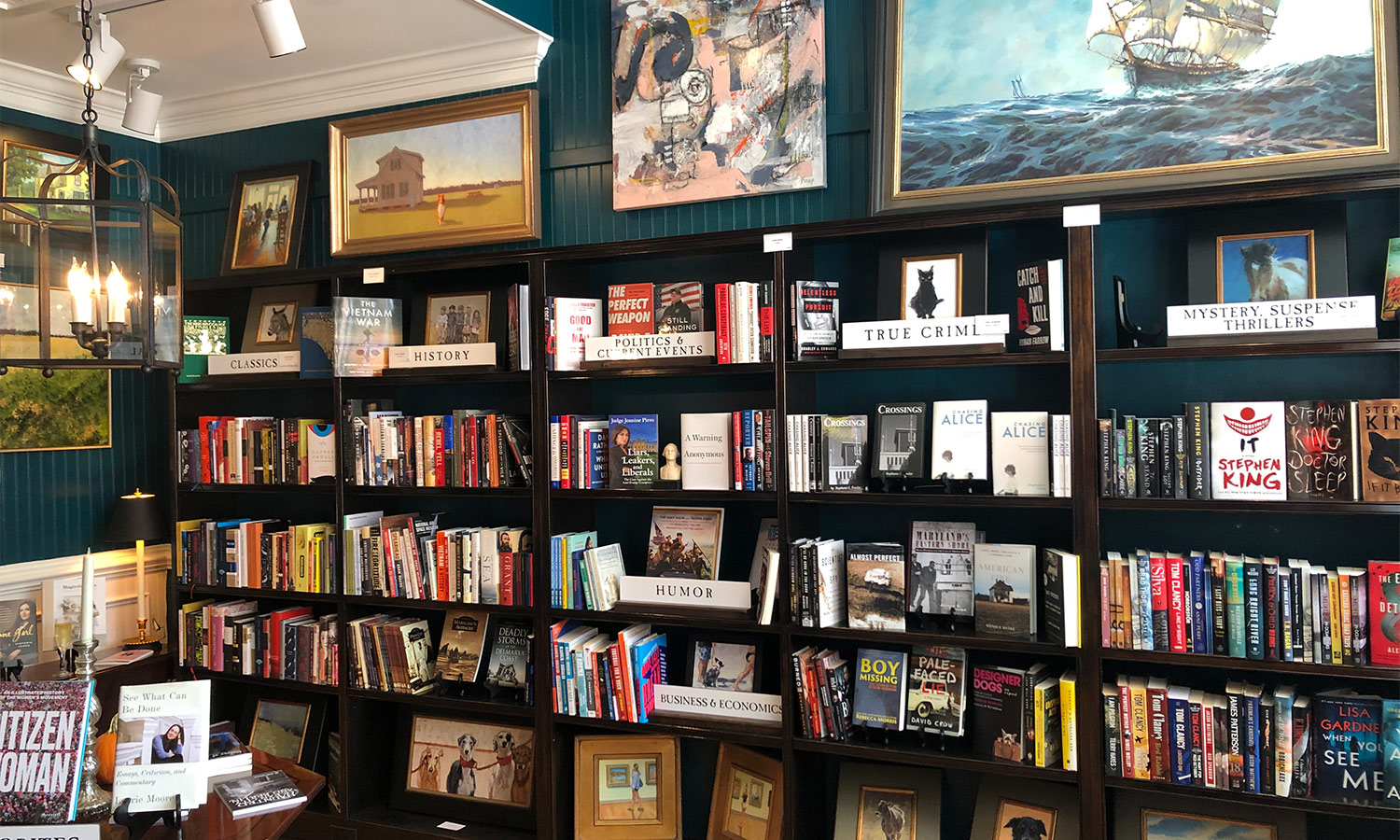 This independently-owned book shop features a really well-curated selection of science fiction, history, culture, nature, philosophy, and general fiction. With their focus on local authors and artists and a scattering of comfy arm chairs, I could have spent hours there. 
We needed one more caloric treat to fuel us for the drive home, and Mandala Pies called our name. (I'm not the only Maryland Road Trips contributor motivated by pie!) I ate a slice of pumpkin pie right in the store while the other guys picked out their treats. I also purchased an apple pie crusted with cinnamon bread rolls—yes, you read that correctly—to take home to my wife.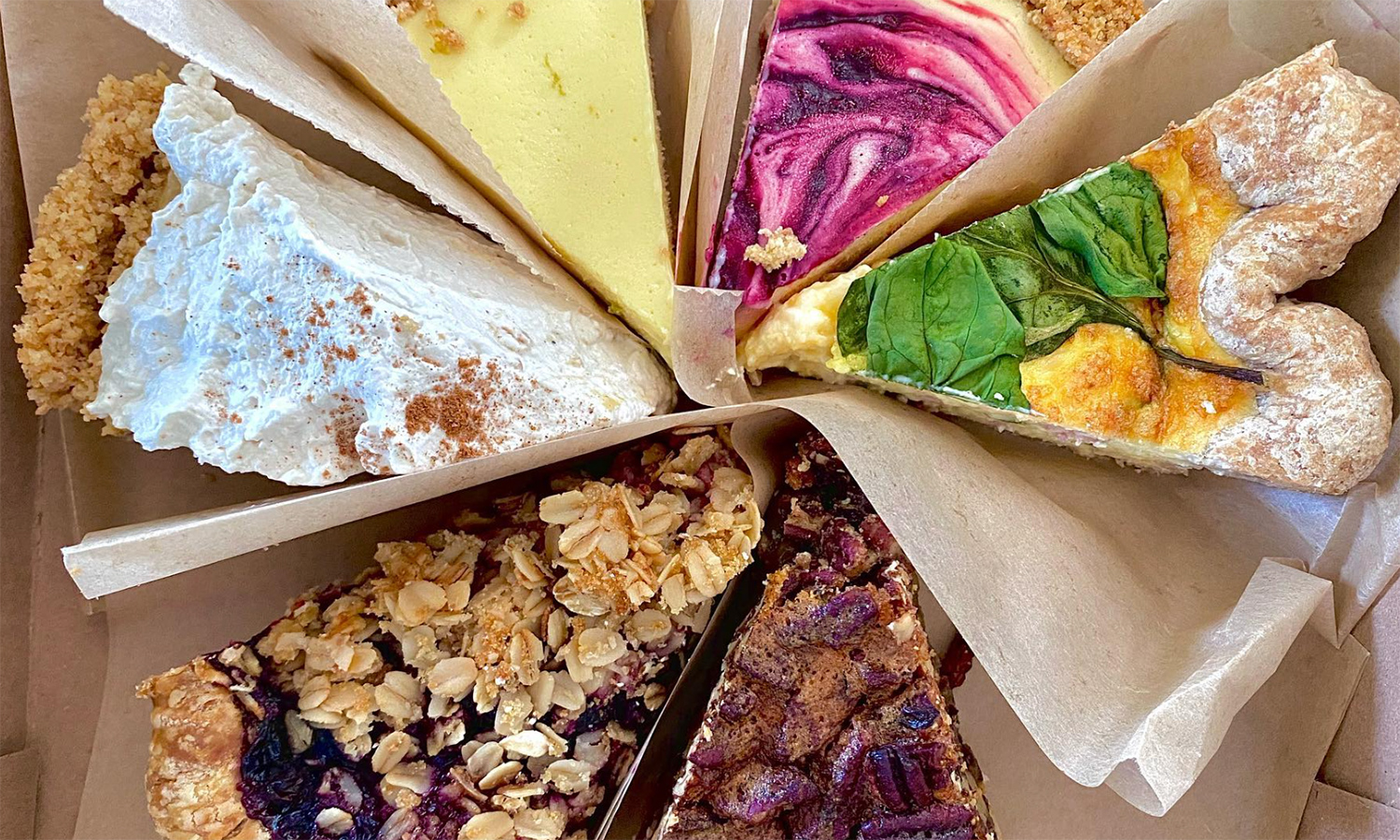 Speaking of my wife, I think I may bring her back to Berlin for a couple's weekend soon. She, too, would love the Greyhound Bookstore, and as a history buff, would enjoy visits to the Calvin B. Taylor House Museum and the Rackliff House. I'm thinking a trip for the July 4 Bathtub Races might be a fun summer adventure for the two of us. No matter what getaway you'd like to plan, the "Coolest Town in America" will probably fit the bill.
---
Lead Photo: Mandala Pies
Joe Schlag enjoys traveling the state with his wife Heidi, a long-time contributor to Maryland Road Trips. When he isn't traveling, he enjoys playing hockey, visiting craft breweries, biking, and hiking with Heidi and their two dogs.