The Brilliant Booze of Maryland (Part 2): Distilleries in Baltimore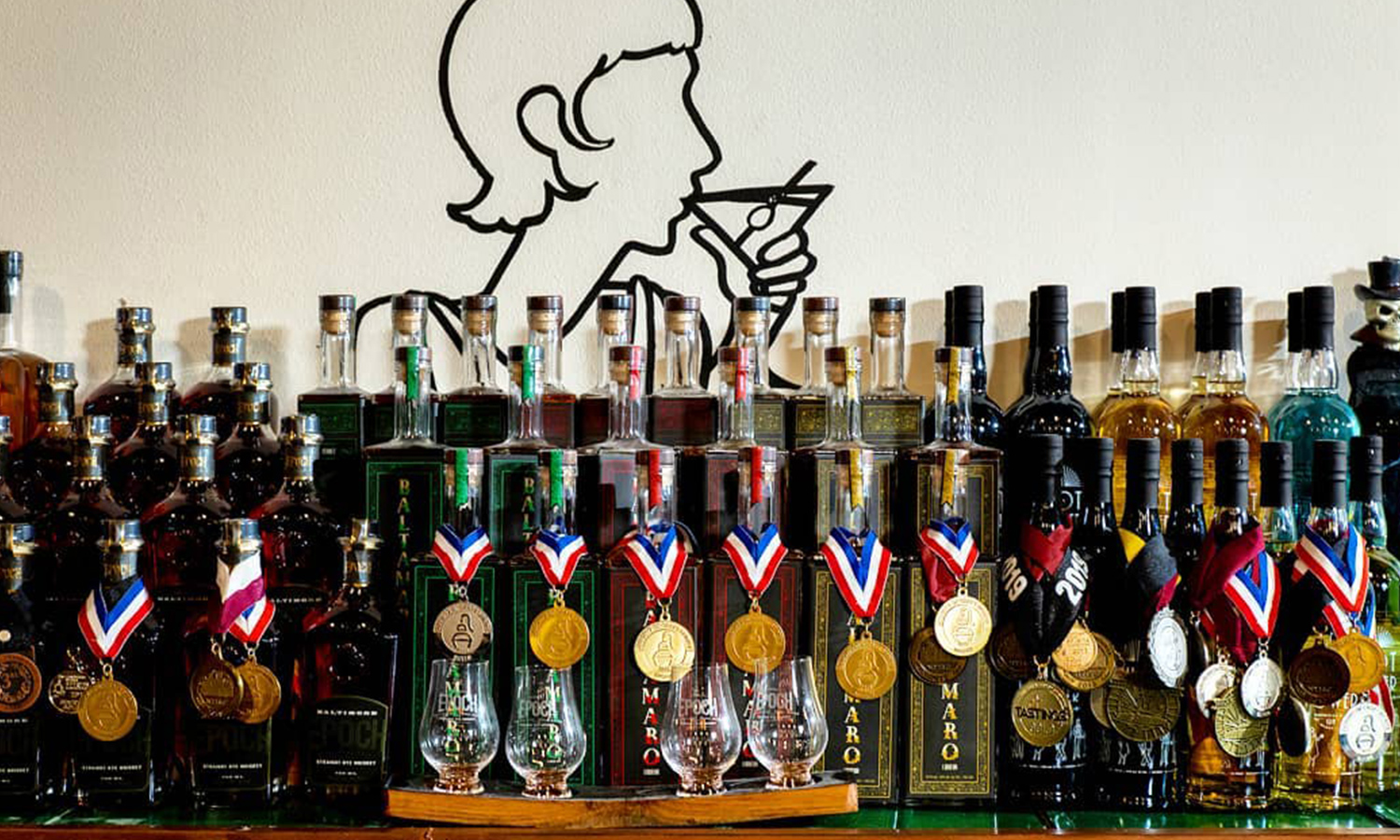 Last month, in Part 1, we learned about how our state has always had one foot solidly planted in our nation's distilling traditions. And while those storied distilleries have long since shuttered their doors, Maryland's burgeoning craft distilling industry has picked up those stories and begun writing newer and more accomplished chapters.
For our first Maryland Distillery day trip, it only makes sense that we would look at our state's most populous city — Baltimore. After all, in Maryland's pre-prohibition distilling heyday, Baltimore was home to almost two-dozen distilleries within its city limits. 
While the city hasn't regained its two-dozen-distillery high-water mark, there are still plenty of reasons to hop in the car (or be responsible and stay overnight or hop in your favorite rideshare) and check out Baltimore's latest and greatest spirits. 
Baltimore Spirits Company
Baltimore Spirits Company (known as Baltimore Whiskey Company before changing its name a few years ago) was founded in 2014 at the very beginning of the distillery resurgence in Maryland. 
"When we started our business plan, there were no distilleries in Maryland," said Founder and CEO Max Lents. "By the time we opened, there were about three places who were actually running stills and producing spirits in-house."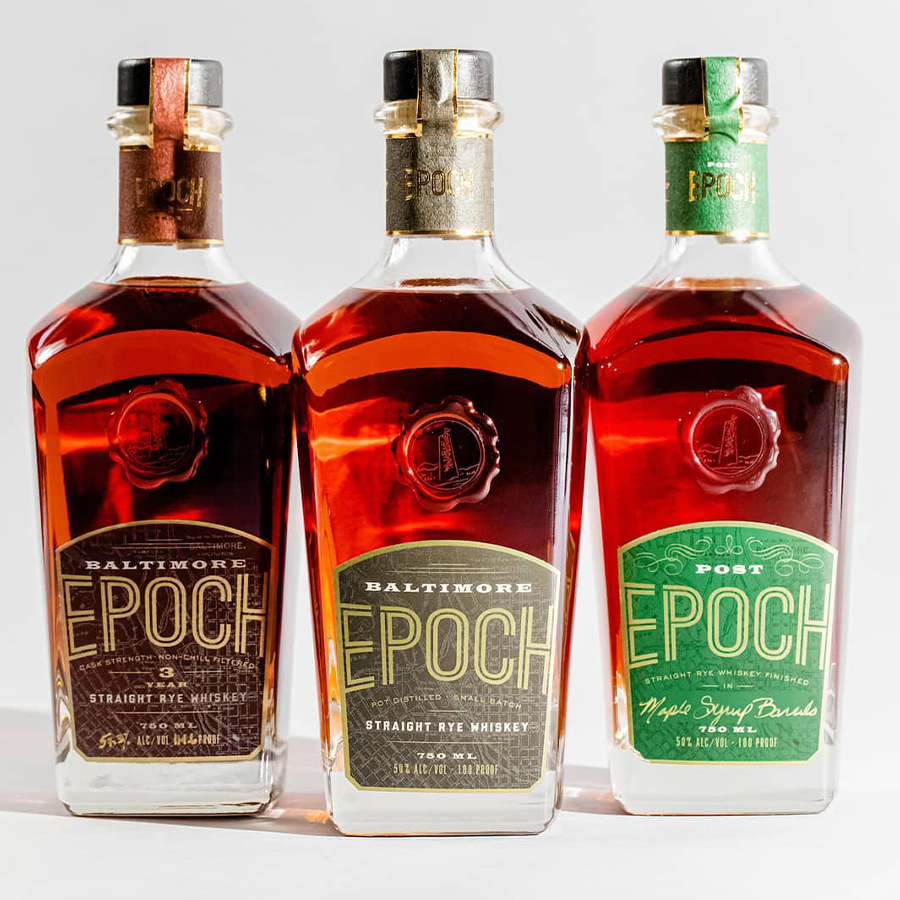 The founders of Baltimore Spirits Company each come from artistic backgrounds and have experience behind the bar, meaning their wide-ranging selection of spirits are meant to not only be sipped solo but also mixed in any number of cocktails. 
"Our goal was to bring back world-class distilling to the state of Maryland and express the vibrant creative culture of Baltimore through spirits," Lents said.
Boasting a wide range of spirit options from gins and liqueurs to — of course — Maryland-style rye whiskies, Baltimore Spirits Company offers something for each of the tipplers in your party. The two flagship products, Epoch Rye and Shot Tower, are outstanding examples of whiskey and gin respectively, with Fumus Pumila (a smoked apple brandy) and the Baltamaro line the flagships of the distillery's more experimental side.
Because of COVID, BSC is currently only open for bottle purchases – but that doesn't mean you should skip stopping by when you make your trip to Baltimore. The distillery is located in Union Collective in Hampden along with a brewery, coffee shop, restaurant, and other businesses. Follow them on social media for updates on their reopening, which will include a new cocktail bar and visitor experience. 
Old Line Spirits
Opened in 2017 by Navy buddies Arch Watkins and Mark McLaughlin in the Highlandtown neighborhood of Baltimore, Old Line Spirits has received national recognition for its additions to the American Single Malt whiskey style.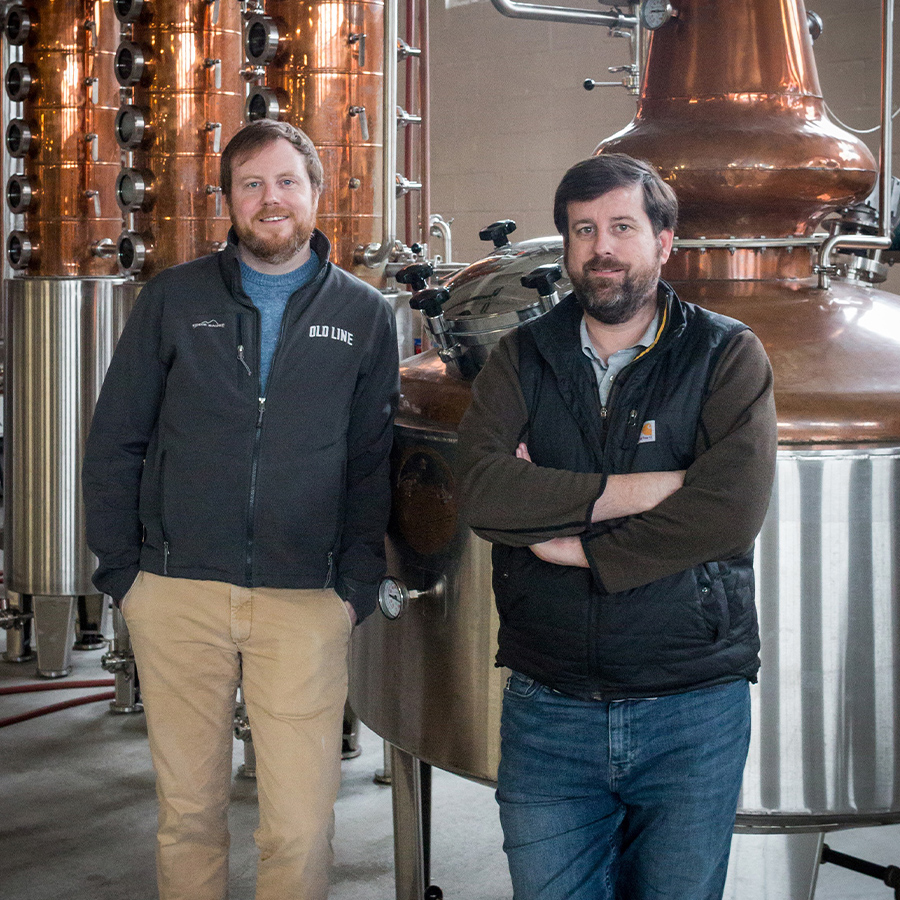 "Our flagship spirits are our American Single Malt Whiskey (86 proof) and our American Single Malt Whiskey – Cask Strength (~122 proof)," said McLaughlin. "If someone is an established whiskey drinker the cask strength is the way to go. It is bold, complex, and drinks very easy despite being so high in proof. This is what Arch and I reach for most often."

For greenhorns who maybe aren't as experienced with whiskey — or perhaps those that just aren't very big fans of overproof spirits in general, Mclaughlin suggests the 86 proof expression.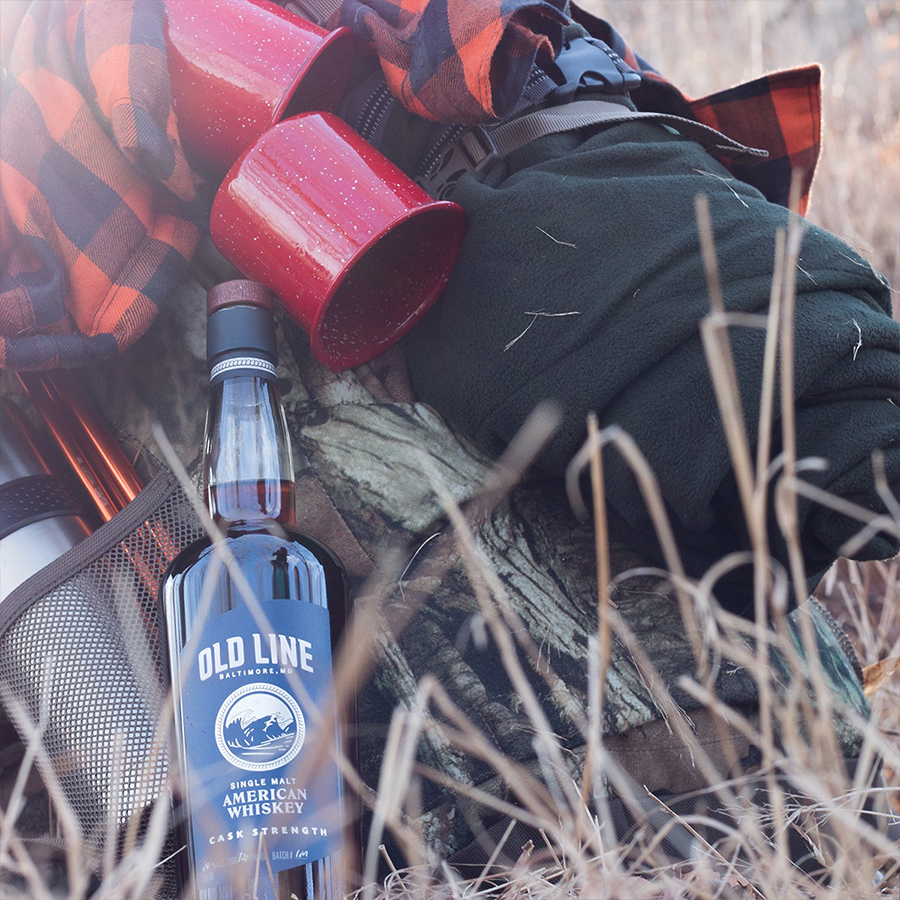 While the American Single Malt sector is only a fraction of the current spirit market, an increasing number of smaller distilleries have begun their own entries into the market. Arch and Mark see this as the way forward for Old Line. 
"Up until 2018 or so it was enough to simply be making ASM; the novelty of making malt whiskey in America was, in and of itself, attention-getting," McLaughlin said. "That's not the case anymore. Now it has to be good. We're extremely fortunate at Old Line because we got the benefit of apprenticing with our forebears and learning from them." 
As spring approaches, Old Line will soon reopen their outdoor courtyard bar, The Flight Deck, in addition to virtual tastings and cocktail classes. 
Details can be found via Old Line's website and via social media. 
Sagamore Spirit Distillery
Founded in 2017 by Under Armour CEO Kevin Plank, Sagamore Spirit Distillery is located on the up-and-coming Port Covington waterfront neighborhood, not too far from the Inner Harbor. 
Sagamore is probably the most well-known – nationally at least – of the recent Maryland distillery openings. They boast "inspiring a global passion for Maryland Rye Whiskey through [their] award-winning portfolio of straight rye whiskies."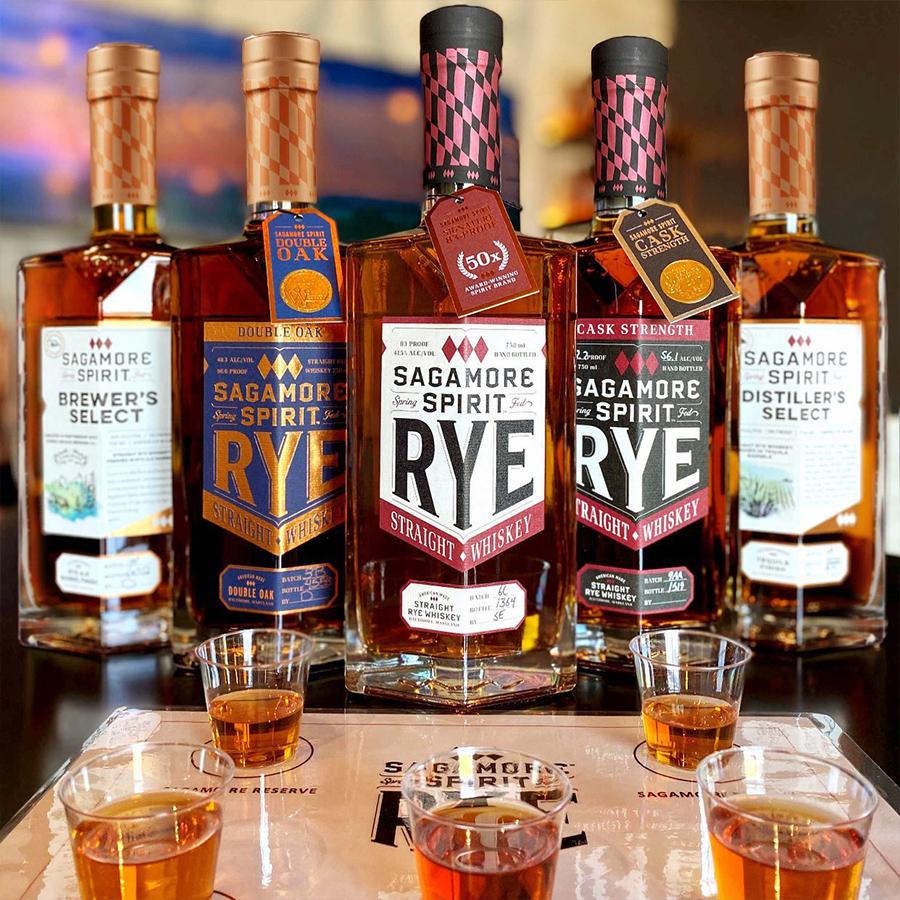 Spring water from Sagamore Farm (an internationally famous thoroughbred horse farm) is used in the distilling process and brings Sagamore's whiskey down to bottling proof. 
Sagamore Spirit currently offers more than a dozen different expressions of their Maryland rye whiskies – ranging from their platinum-award-winning "Signature Rye" to Calvados, Cognac, and Moscatel barrel-finished iterations. 
They also host dozens of on-site and virtual interactive tours and tastings. You can sign up for in-person cocktail classes and deep-dives into classics like the Manhattan and Old Fashioned, or learn how to mix up your own batch of bitters for your own cocktails at home. 
Check out Sagamore's Facebook page for upcoming events.
Make it a Day
As you can see, Baltimore already has some impressive distilling bragging rights. My recommendation is to spend a Saturday getting to learn all these amazing distilleries and their products. While you're in town, learn about prominent Black Americans who were born or raised in Baltimore, go into battle with a five-pound burrito at Blue Agave, or explore nearby spooky sights.
Just remember: if you're going to be enjoying Baltimore's internationally renowned distilleries, be sure you're enjoying them responsibly. 
Other Distilleries in Baltimore
---
Lead Photo: Justin Tsucalas
Mark A. Vierthaler is the Head Distiller at Whiskey Del Bac in Tucson, Arizona. He's also a former Marylander who left a part of his heart in the Old Line State. He has won over a dozen international awards for spirits he has made and was a finalist for the inaugural Icons of Gin from the UK-based Gin Magazine. He lives in Tucson with his wife Jenn, silver lab Moose, tabby cat Rump Roast and the occasional javelina & coatimundi that wanders into their backyard. He also makes a point to take in as much craft as possible when he travels back to Maryland. Follow his cooking, mixology and distilling misadventures @WhiskyIcarus on Instagram.