A Mesmerizing Visit to the National Aquarium

The National Aquarium in Baltimore was the perfect outing for my creature-loving seven year old as the weather began to draw us indoors. As a life-long fan of all things reptilian, amphibious, and aquatic, I knew she'd jump at the opportunity to visit this local educational spot. The aquarium was everything she hoped for and more! 
The aquarium is open everyday from 9-5 (and later on some days), making it easy to plan a visit. We made the short 45-minute drive from our home in Harford County and parked at one of three available parking garages shortly after entering the city. (Parking validation discounts are available as you exit the aquarium). Spend some time enjoying people-watching and boat-watching in the Inner Harbor before or after your aquarium visit.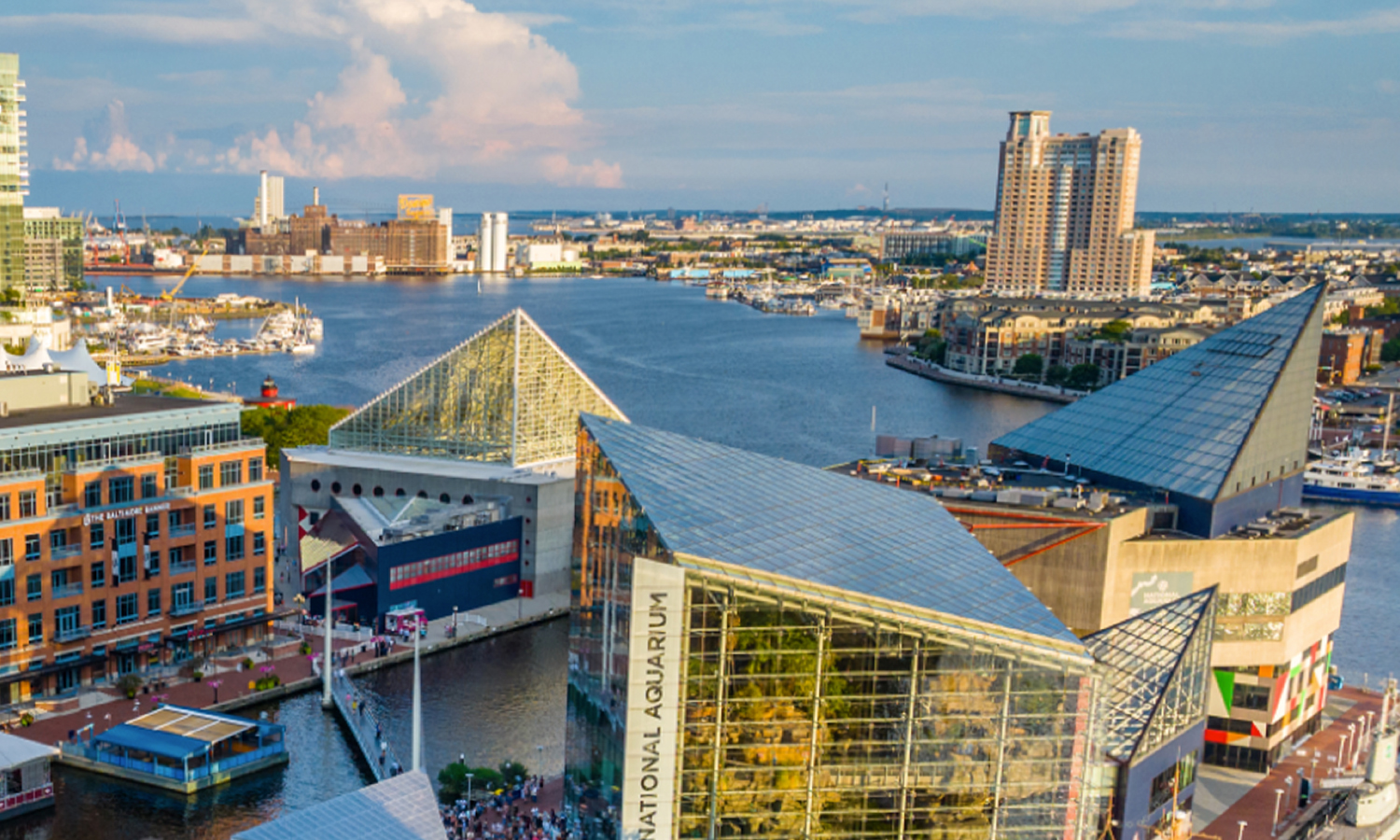 Once inside, we began winding our way through several floors of exhibits, benefiting from the informational plaques, videos, and staff guiding us along the way. We first came to an open floor exhibit with a recessed tank boasting enormous stingrays, informational touch-screen kiosks, and fun green and blue lighting displays. We then made our way past some of the tanks showcasing local Maryland ecosystems.
After completing the first floor (most of the exhibits ascend in an upward direction through the use of escalators, moving walkways, and elevators), we came across the interactive Living Seashore: Mid-Atlantic exhibit. There we found touch tanks housing horseshoe crabs, clearnose skates, and most excitingly, luminous moon jellyfish that were safe to touch!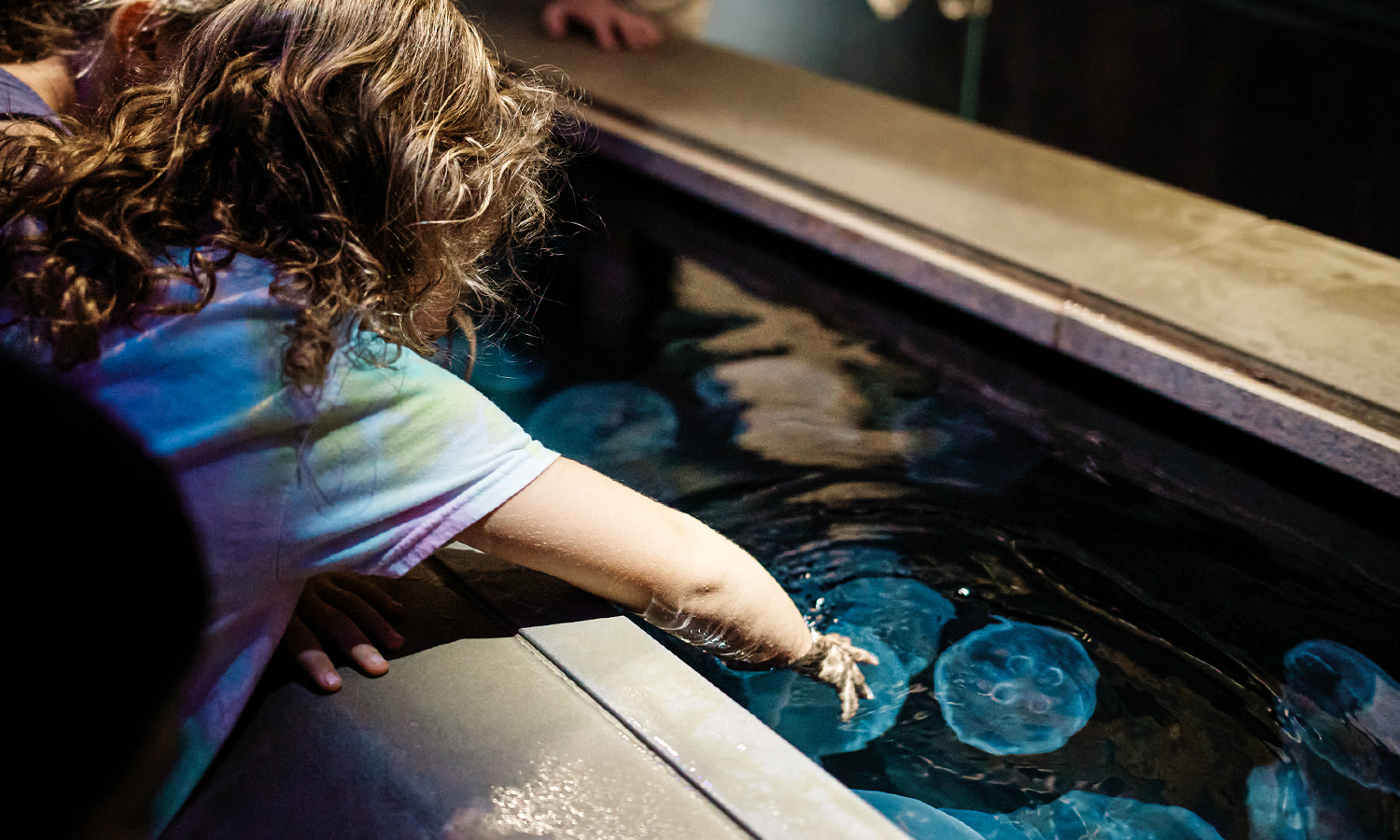 The jellyfish touchpool was certainly my daughter's peak experience at the aquarium, and she even made sure that we looped back at the end of our tour so she could enjoy the rare opportunity to pet jellyfish again! As we made our way through the rest of the aquarium, she enjoyed seeing the kind of real-life sturgeon, gars, eels, stingrays, and sharks that she's pored over in books and educational videos at home.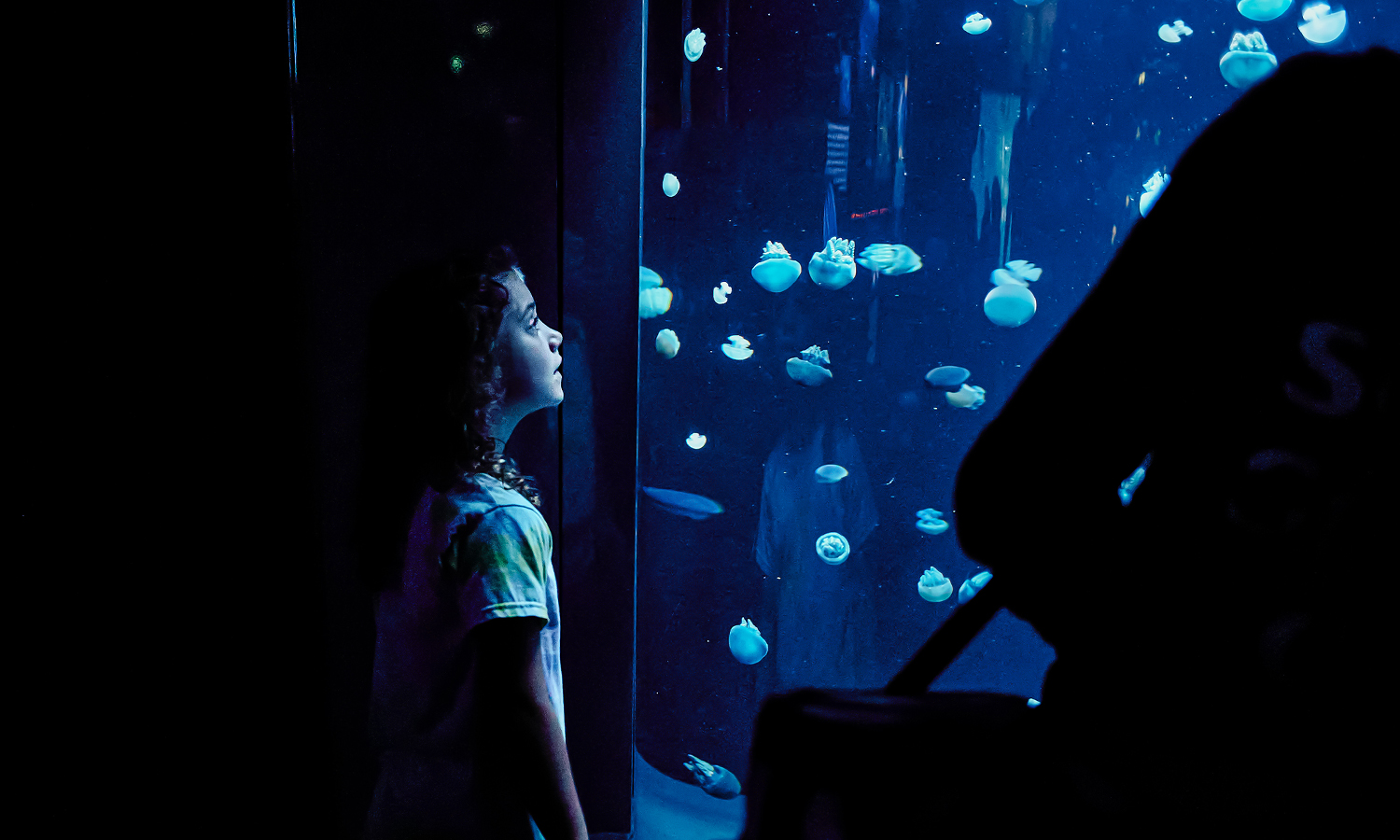 The aquarium offers a range of diversity with its habitat exhibits: from the Amazon River; to rare Australian finds; to a conservatory-style Tropical Rainforests housing impressive plants and exotic birds; to underwater Dolphin tanks and stadium shows; to a Jellies Invasion room where an additional 9 species of jellyfish are on display. It was clear that there is something here for everyone!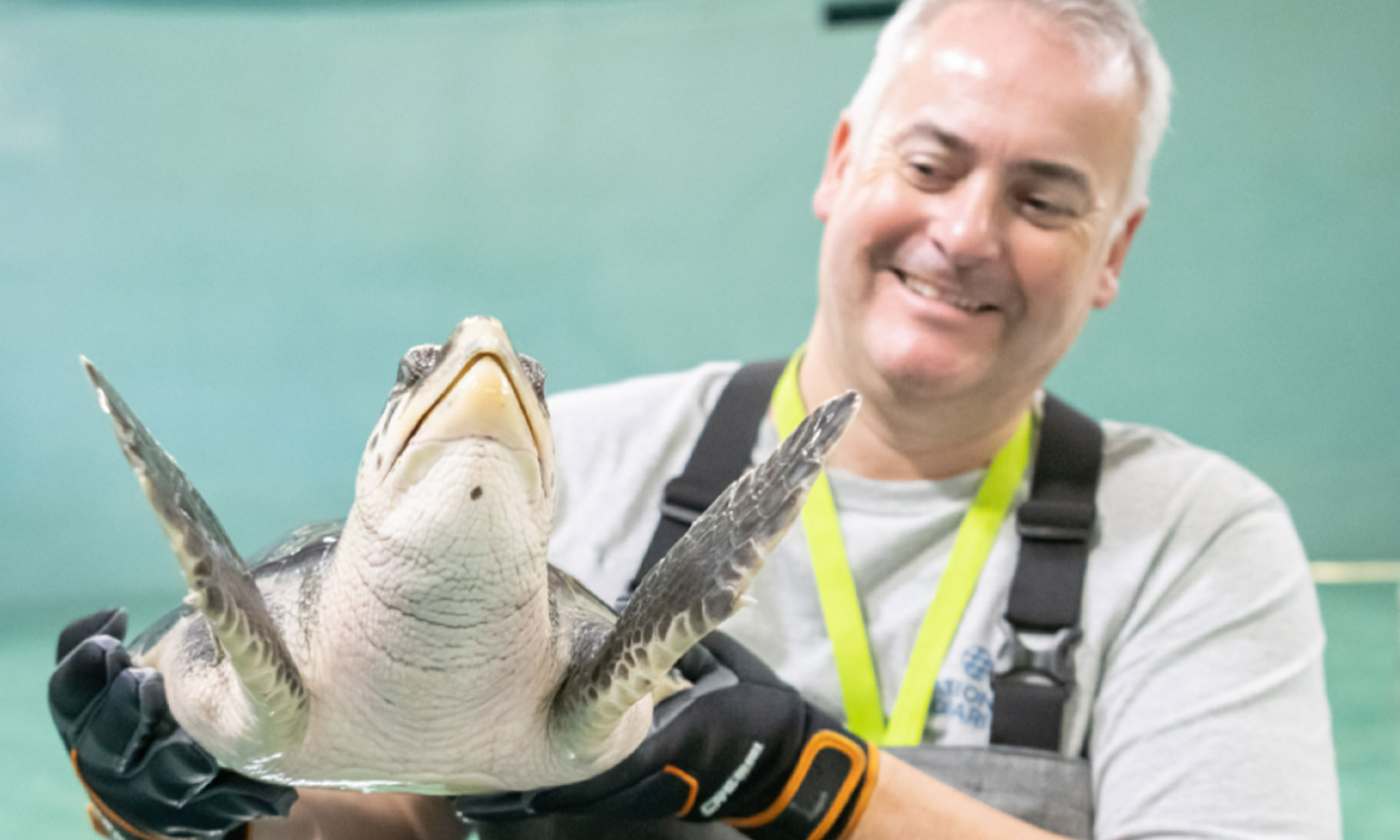 There are plenty of opportunities to extend your visit—take a special tour, watch a 4D film, or eat in one of the cafes. (You can even book a sleepover!) 
Despite visiting various animal centers over the years, the National Aquarium was a unique and enlightening experience for my daughter, and enabled her to interact with her favorite kind of wildlife in a new and exciting way. She came home with such colorful and enthusiastic stories about her experience that I'm sure I'll have to bring some of her siblings soon!
---
Lead Photo: Lydia Browning
Lydia is a Maryland local and mom of 5 who gets by on coffee and cramming her many hobbies and side jobs into the late hours of the night. She's a literature teacher, family photographer, and history lover who is always itching for a chance to tour something old and interesting. You can find her photography and adventures on Instagram at @Lydiabrowning_.