Art Among the Trees: Annmarie Sculpture Garden & Arts Center in Solomons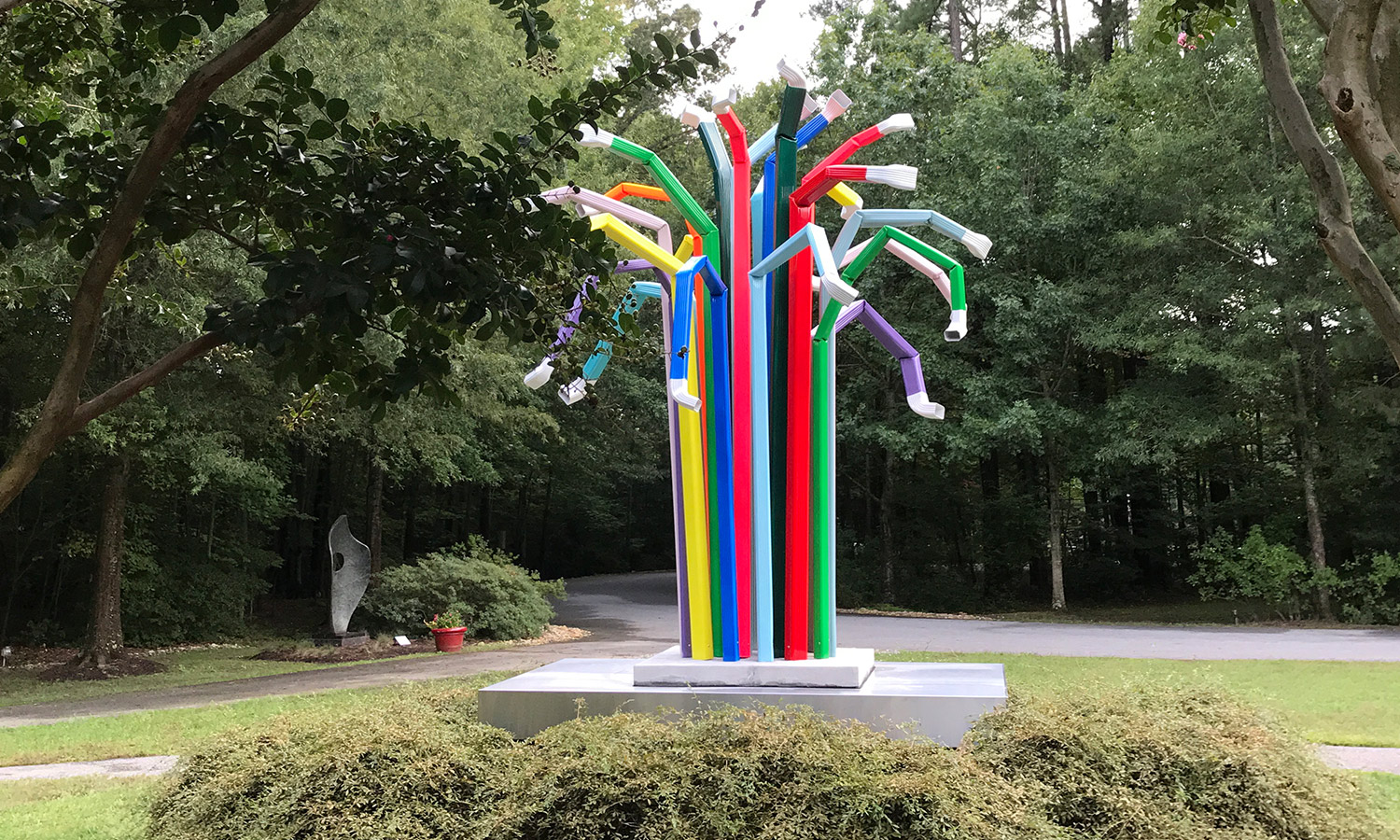 With so many museums and galleries shuttered for public health reasons, few places are as welcoming and safe right now as outdoor art galleries. The Annmarie Sculpture Garden & Arts Center in Solomons, Maryland, (also known as Solomons Island) offers exactly that: a tranquil, outdoor escape where visitors can appreciate art in a spacious setting.
Created in 1991 with a 30-acre land donation by Francis and Ann M. Koenig, the center invites visitors to roam the property's dozens of outdoor sculptures. The collection includes permanent displays as well as works by American and international artists including Nelli Bar, Robert Engman, and George Rickey on loan from the Hirshhorn Museum and National Gallery in Washington, plus a number of private collection pieces. With the Hirshhorn and National Gallery both temporarily closed, the Calvert County facility is a refuge for Marylanders looking for ways to indulge their artistic impulses amid the pandemic.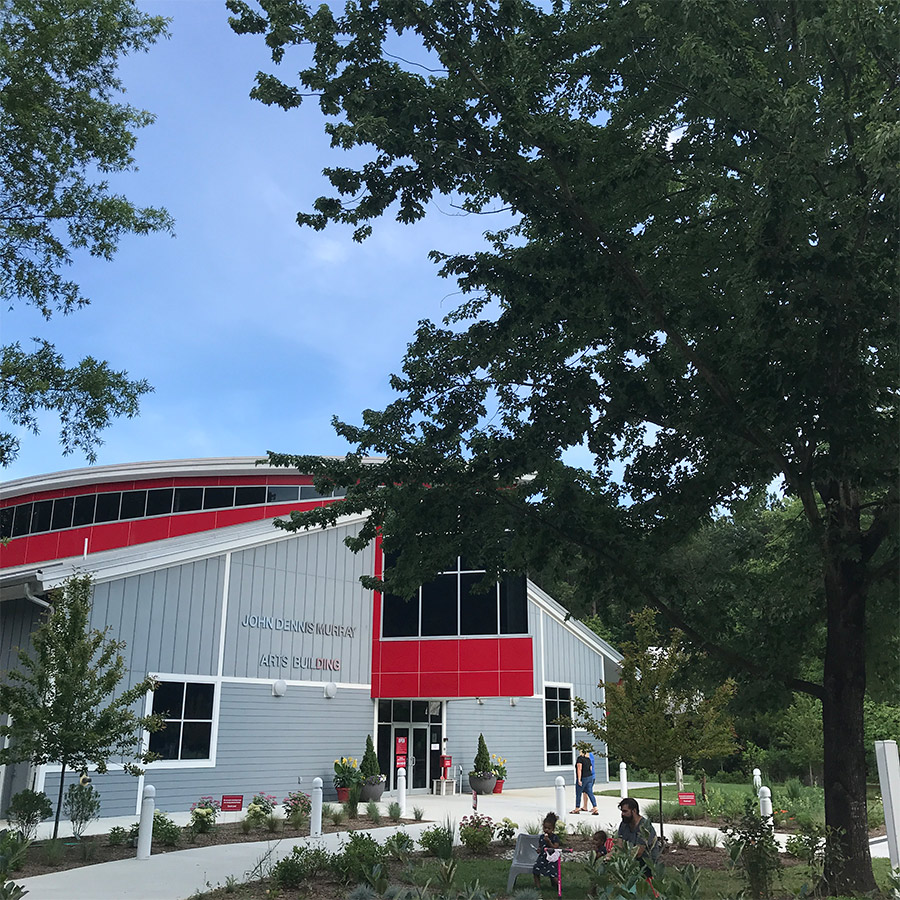 Local flavor is evident throughout the sculpture gardens. Maryland visitors may be particularly drawn to the "Thirteen Talking Benches" exhibit. Scattered throughout the gardens, each of the 13 benches pays tribute to a different flower or plant native to southern Maryland. Led by Bainbridge Island artist Maggie Smith, dozens of students from Calvert County schools helped design and create the benches.
"A Tribute to the Oyster Tonger, A Chesapeake Waterman," a 1994 bronze-and-granite sculpture by Antonio Tobias Mendez, was the first sculpture commissioned for the gardens, as requested by founder Francis Koenig to pay tribute to the area's vital Chesapeake Bay oysterman community. "A Surveyor's Map," by Baltimore artists Jan Rosen Queralt and Roma Campanile, is a boardwalk that takes visitors into the property's woods, and includes inscribed quotes from Calvert County residents. 
The outdoor gardens also include a half-dozen female bronzed sculptures organized as an inspiring "Woman's Walk," and several sections designed to appeal to young adults and children (be sure to check out the "Fairy Lolly," a natural play space).
Indoor galleries in the 15,000-square foot John Dennis Murray Building are also open. From January 16 through February 28, the featured exhibit is Esther Iverem's "Memory & Signal." Iverem mixes cloth and other textiles with her own prose and digital images to create her art, which was motivated by the recent uprisings across the United States to racial injustice. The exhibit is dedicated to Martin Luther King, Jr., and his "legacy of fighting for justice, a sustainable future for humanity and the planet."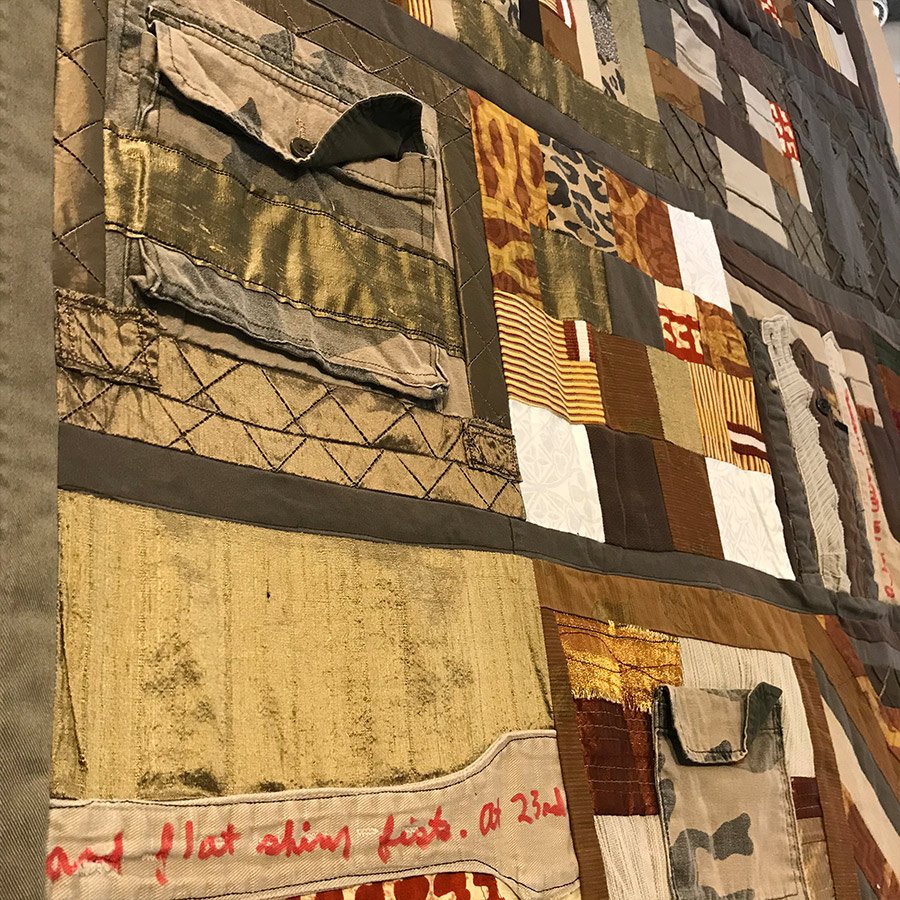 Be sure to also check out the "Nature Nook," an interactive exhibit that helps children learn about a variety nature-related topics.
Some of the indoor facilities are temporarily closed, and many of the customary indoor events and art classes are currently suspended. Visitors are encouraged to bring their own water, wear masks, and confine themselves to their own family or group when touring all exhibits. For those who feel more comfortable remaining outdoors, the gallery's website provides details on how to best experience the sculpture garden, plus at-home printable maps for self-guided tours.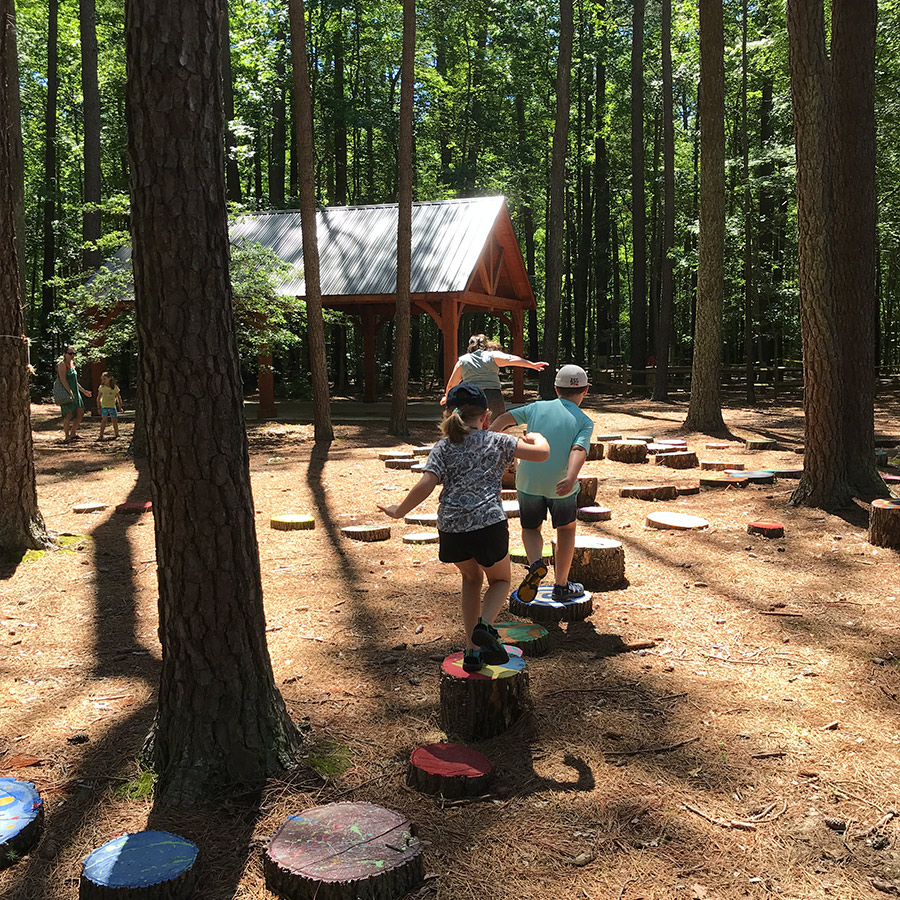 While You're In The Area
Less than two hours from Northern Virginia and Baltimore, Solomons makes for a great day trip or weekend destination. Walk the boardwalk along the Patuxent River — it conveniently ends at The Pier restaurant, where you can indulge in a bowl of she-crab or Maryland-style crab soup.
For keepsake photos, visit the "On Watch" statue in Dowell, which commemorates the U.S. Amphibious Training base the War Department operated between 1942 and 1945 in Dowell, or the Cove Point Lighthouse on Solomons Island Road in Solomons.   
Calvert Cliffs State Park is a ten-minute drive north of the sculpture garden. Open from sunrise to sunset, the park features 13 miles of walking trails, including views of the namesake cliffs formed more than 10 million years ago. (It's a great spot for fossil hunting.) Maryland residents are charged $5/vehicle; out-of-state residents pay $7/vehicle.
The Calvert County tourism board's website provides other recommendations for visitors, including a 72-hour tour guide and a list of the county's Top 10 tourist stops.
---
Lead Photo: "Sunburst" sculpture by Maryland artist Jean Jinho Kim. Photo Credit: Annmarie Sculpture Garden & Arts Center

Tom Schaller is a political science professor at UMBC and freelance writer. He has travelled to more than 40 countries on all six inhabited continents. He can be reached at schaller67@gmail.com.