A Thrilling Ride at the Rocky Ridge Slide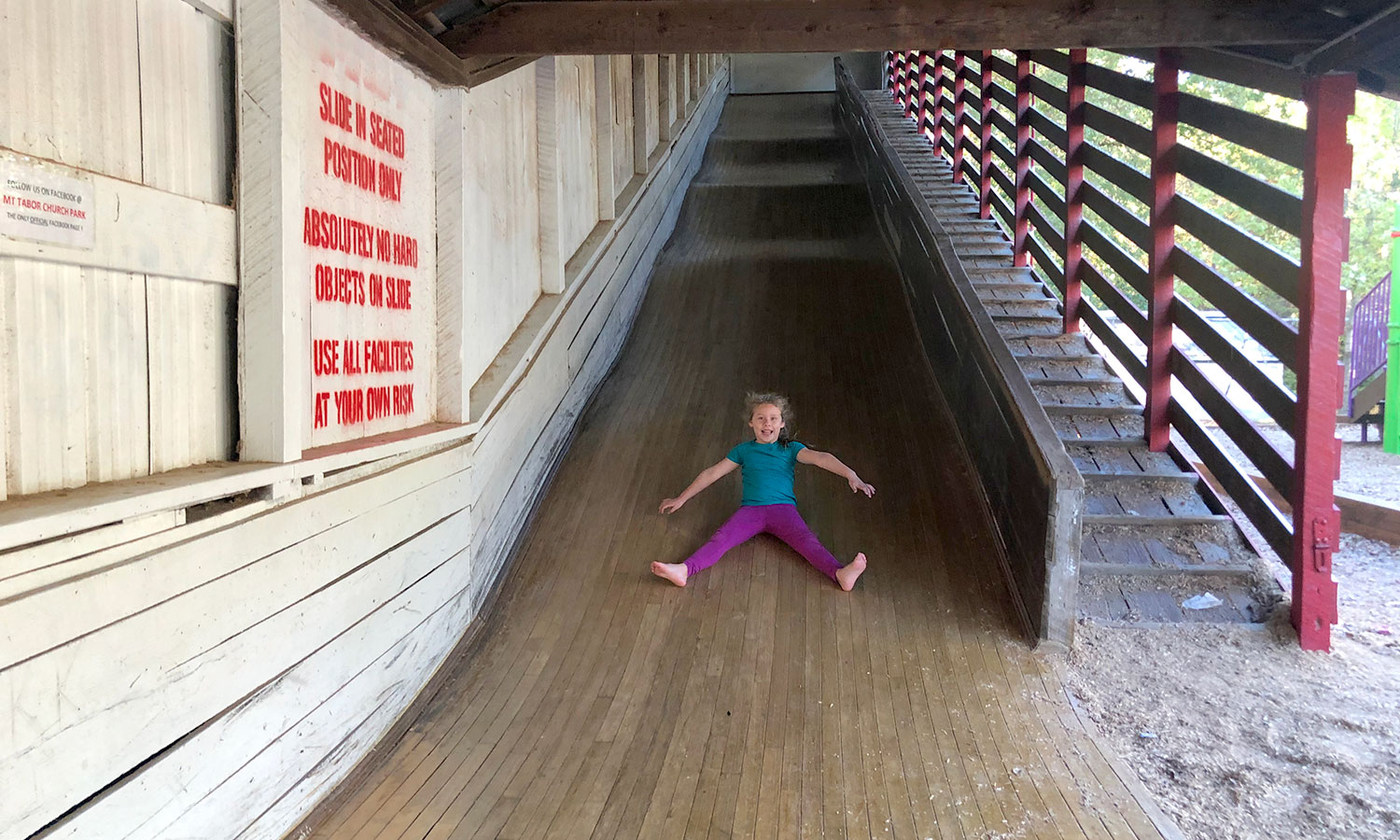 A 40-foot tall wooden slide towers in the background of Mount Tabor Park in Rocky Ridge just waiting to be conquered like a playground version of Mount Everest. Built by volunteers more than 70 years ago, the Rocky Ridge slide is a thrilling ride for kids and adults, and the fact that it's located in the middle of nowhere makes it all the more fun.
Rocky Ridge is about an hour and 15 minutes west of Baltimore and 30 minutes north of Frederick. There are no gas stations or restaurants in the immediate area of the park. You'll mainly just see houses and acres of land. The park is diagonal from the Rocky Ridge Volunteer Fire Company. While you won't see any play equipment from the road, the sign for Mount Tabor Park announces your arrival.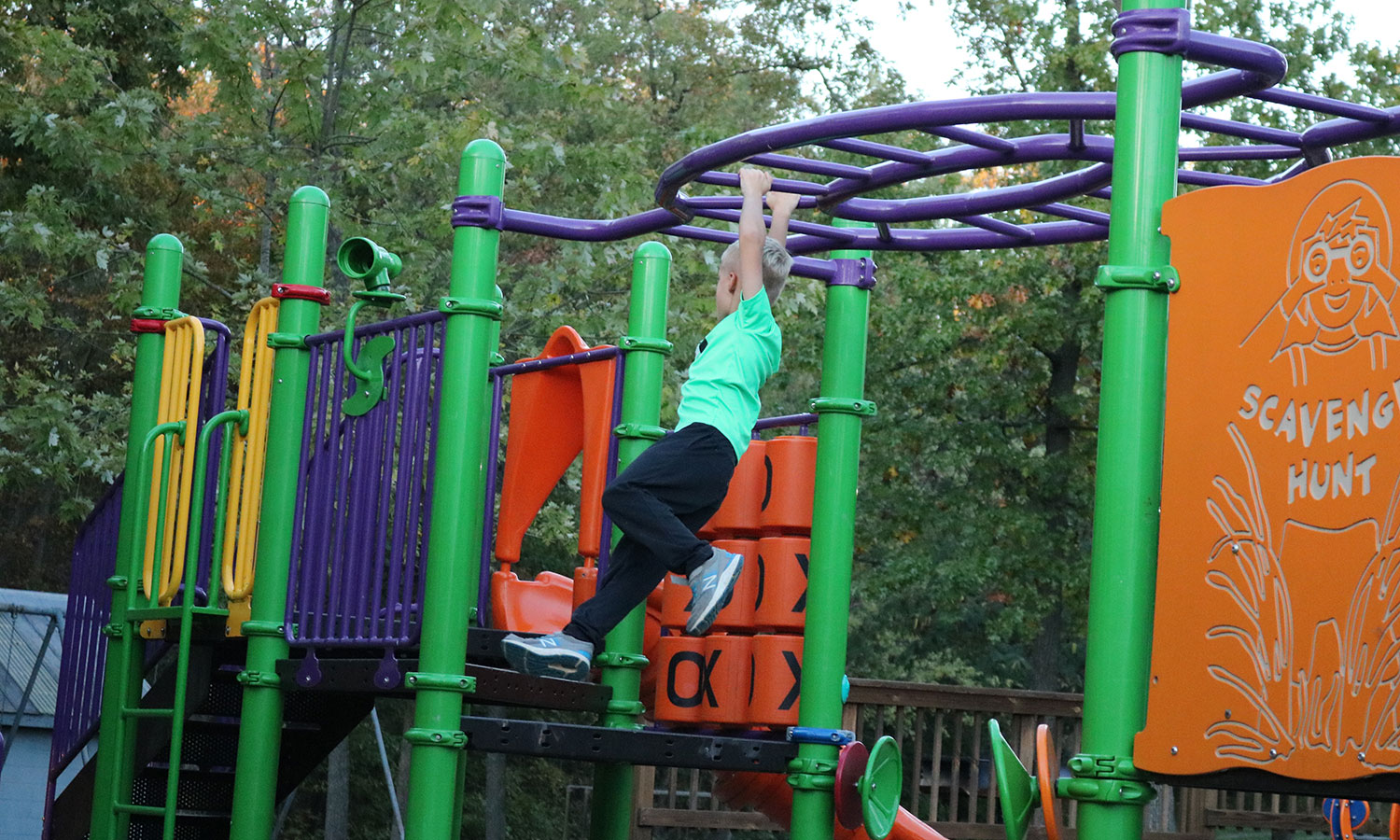 There is plenty of parking on gravel and grass with many folks pulling right up by the slide. The park also has a playground with multiple swings, a seesaw, monkey bars, and more. You'll also find pavilions and a number of picnic tables.
Ready to take on the Rocky Ridge slide? Grab one of the public-use burlap sacks or pieces of carpet at the bottom of the slide to make your ride go faster. If you have some old towels or pillowcases at home, you may want to bring them as they make good substitutes to ride down the structure.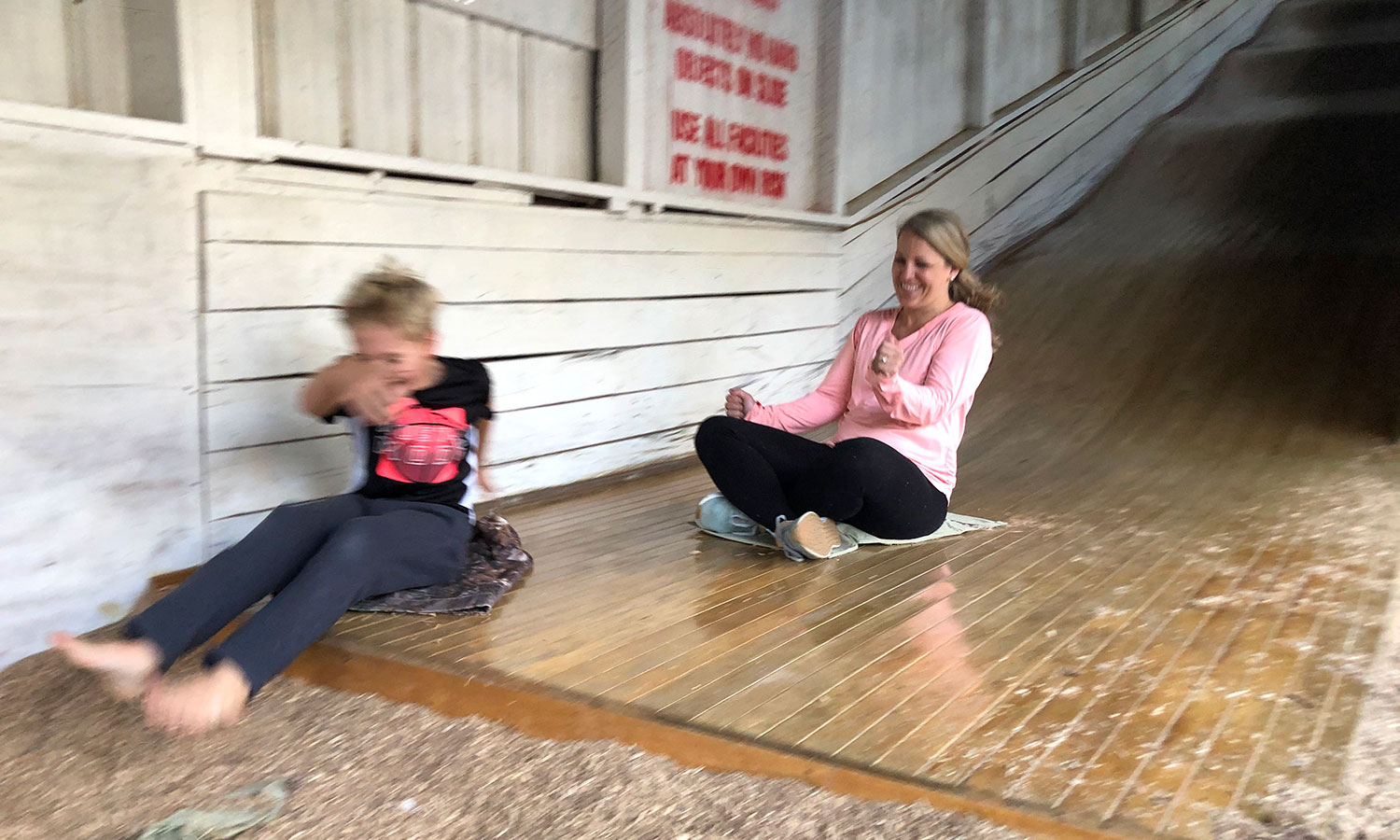 A sign painted in red letters alerts visitors that patrons must 'slide in the seated position only.' Some chose to ignore this and slide on their belly or even while standing up. This comes to another part of the sign which states 'use all facilities at your own risk.' 
Some patrons like to take their shoes off when going down the slide. If this is your plan, be sure to wear socks you don't mind throwing away afterward—they'll get covered in mulch and sawdust. Wear long shorts or pants as floor burn can occur as you careen down the slide if you chose not to sit on something for the ride.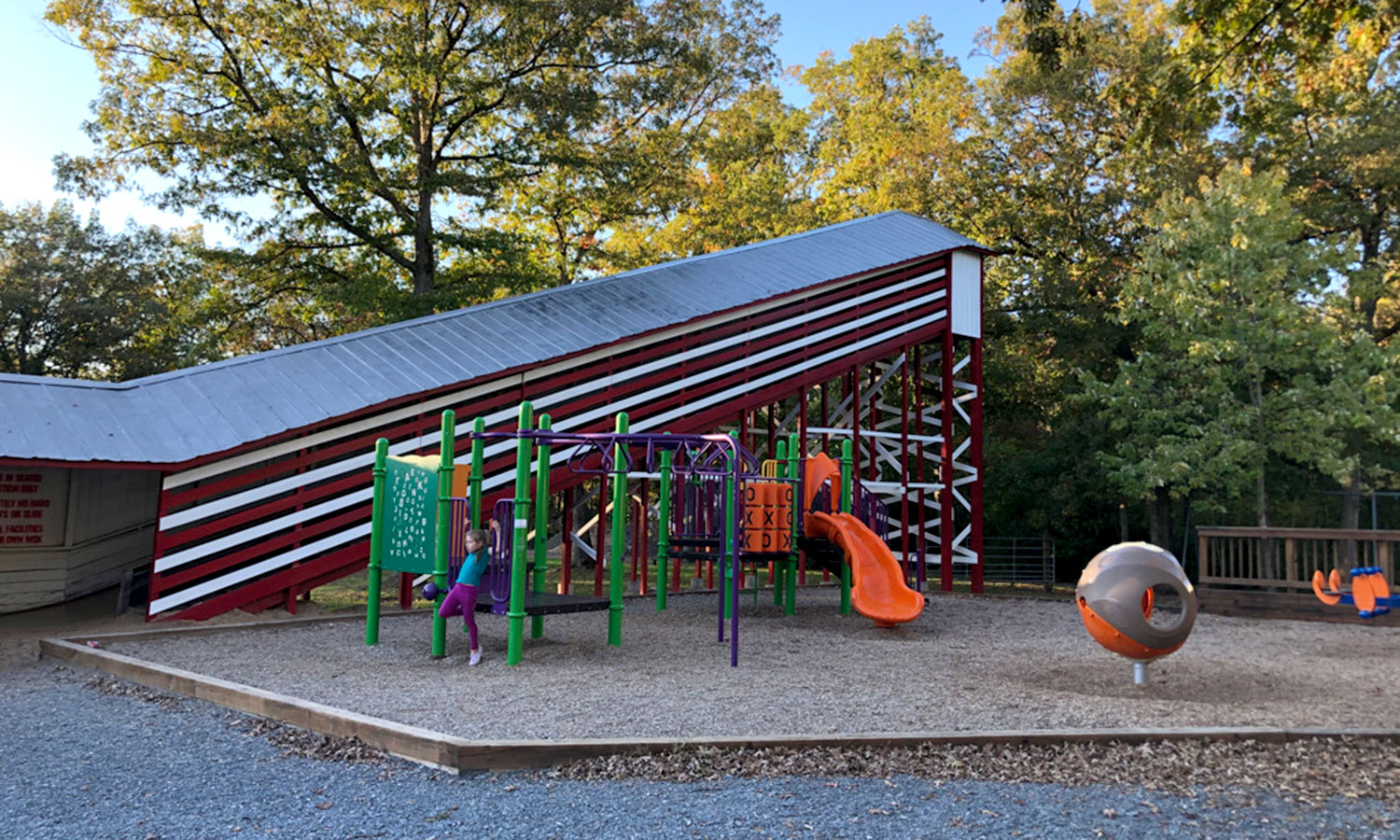 The Rocky Ridge slide features three bumps to meander down. One of the best rules to follow is to wait your turn and make sure everyone is off the slide before you start your descent. There is no cost to enjoy the slide but there is a donation box if you would like to give. The slide is maintained by the Mount Tabor Church. 
While You're in the Area
Running up and down the slide can get quite exhausting! Head to Gateway Candyland and Market for a huge sugar rush. The nearby Thurmont-based business, which would make Willy Wonka proud, features over 300 varieties of candies, 20 flavors of fudge and 40 ice cream flavors.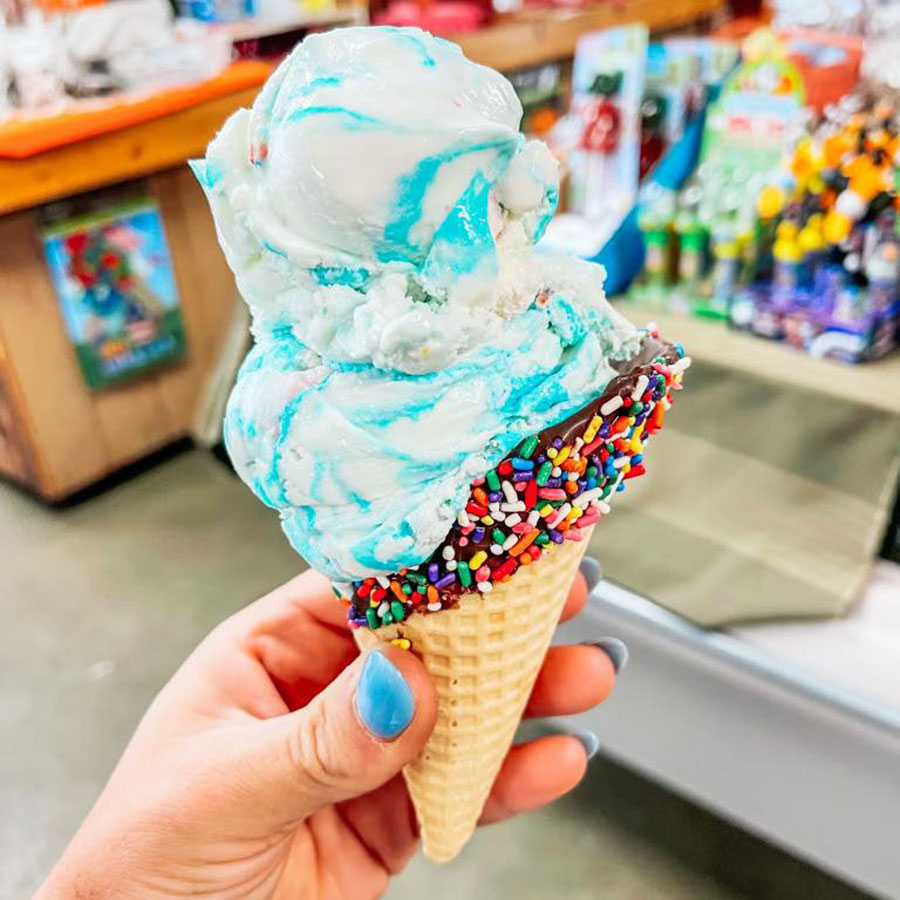 The area is also home to two of the three covered bridges in the county—Roddy Road and Loy's Station. Both serve as excellent backdrops for family photos with Loy's home to a small park with a playground and pavilions. There are countless family fun activities in the Catoctin Mountains, from a zoo to hiking trails to orchards and more.
Directions:
The Big Slide Mount Tabor Park at Rocky Ridge
13616 Motters Station Rd, Rocky Ridge, MD 21778
Mount Tabor Park is home to the town fire company's annual carnival in August and RidgeFest held every October.
---
Lead Photo: Laura Rennie 
Gina Gallucci-White is an award winning writer based in Frederick. Her work has been featured in a number of local, regional and national publications including USA Today's 10Best website, Maryland Daily Record, Frederick Magazine and Baltimore's Child.
Before starting her freelance career, she was the police/fire and rescue reporter for The Frederick News-Post.