What is the Journey Through Hallowed Ground in Maryland?

Journey Through Hallowed Ground is a National Heritage Area that stretches from Gettysburg, Pennsylvania to Monticello (Thomas Jefferson's home) in Virginia. This 180-mile route encompasses more than 400 years of history and goes past more historic sites than any other U.S. byway. Some of the most notable sites in the Heritage Area include Civil War and Revolutionary War battle sites, homes of nine U.S. Presidents, 18 national and state parks, and remnants of the Underground Railroad. 
The Maryland portion of Journey Through Hallowed Ground spans 37.9 miles. It starts just south of the Pennsylvania border in Emmitsburg, Maryland and ends at Point of Rocks just north of the Virginia border. In addition to being a historically significant route, the Maryland portion also contains beautiful natural landmarks and outstanding recreational opportunities for hikers, cyclists, birdwatchers, fly fishermen, photographers, and outdoor enthusiasts.
Emmitsburg
The Mason Dixon Welcome Center, right off U.S. Route 15 near the Maryland-Pennsylvania border, is an excellent place to start the journey. This roadside center has free maps, travel guides, and a helpful staff who can provide navigation tips. 
Just south of the Mason-Dixon Line is Emmitsburg. This small historic town has a main street lined with buildings dating back to the late 1700s with wayside markers that tell the story of Emmitsburg's founding and evolution. 
Over on Seton Avenue is the 107-acre National Emergency Training Center (NETC) campus. This campus houses the National Fallen Firefighters Memorial and a 9/11 Memorial called "To Lift a Nation." The Frederick County Fire and Rescue Museum, which features 200+ years of artifacts from the county's fire and rescue companies, is also on Seton Avenue just north of the NETC campus.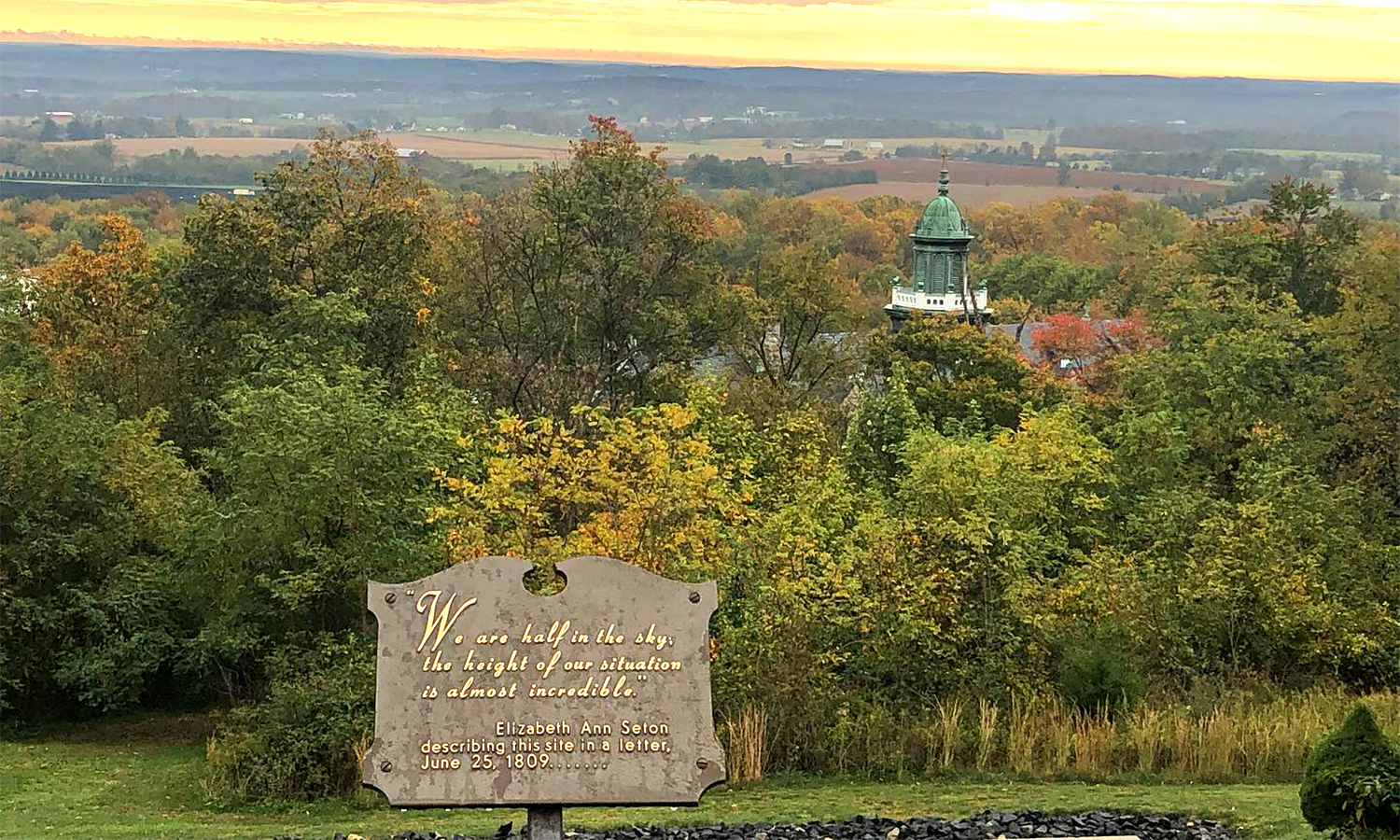 The National Shrine Grotto of Our Lady of Lourdes and Seton Shrine, the final resting place of Saint Elizabeth Ann Seton, the first American-born figure to be canonized as a saint, are also worth visiting. 
Thurmont
Cunningham Falls State Park, located in the Catoctin Mountains about 7 miles south of Emmitsburg and three miles west of Thurmont, is a nature lover's dream. This 6,080-acre park has a 43-acre lake, a 78-foot waterfall (the tallest cascading waterfall in Maryland), and 150+ campsites.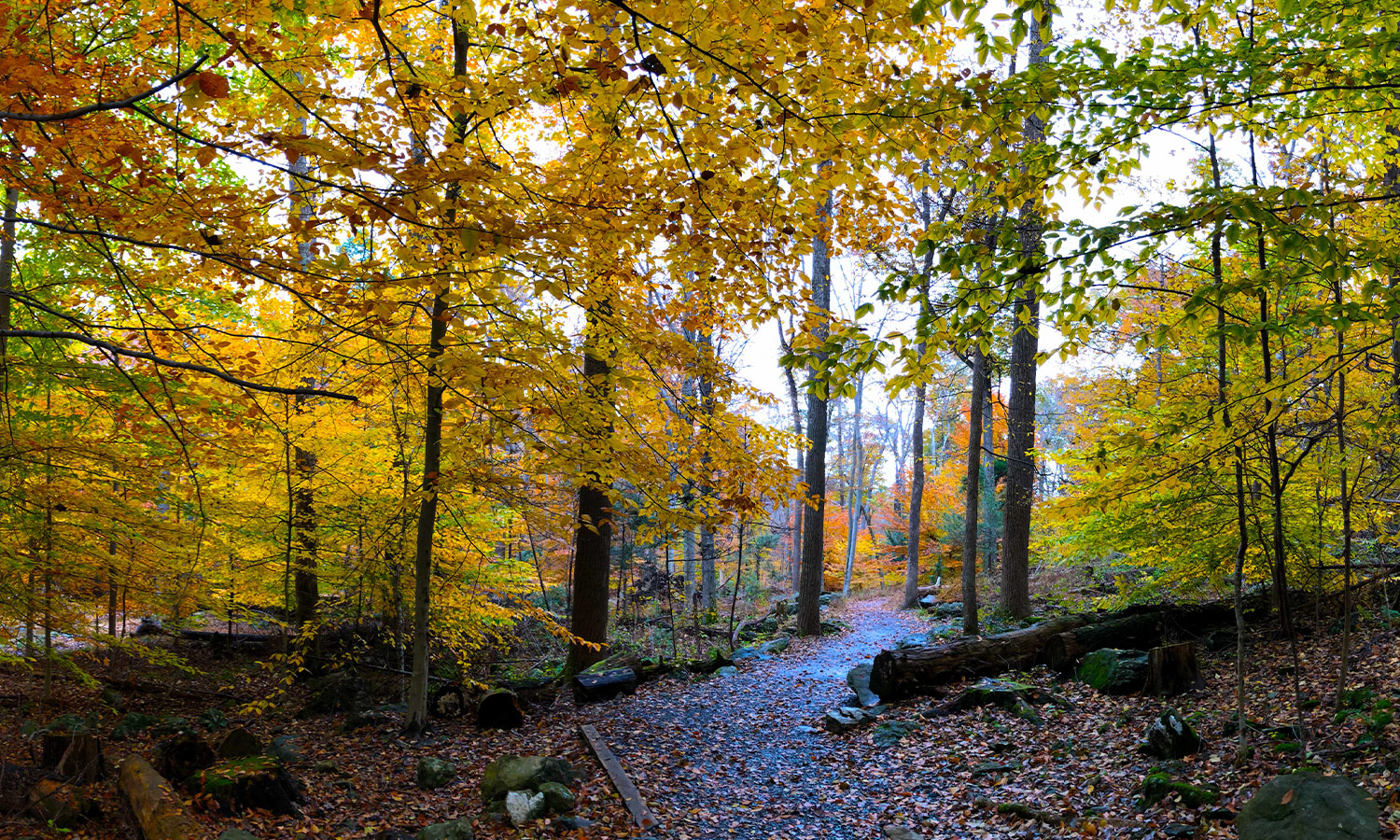 It also contains the remains of Catoctin Iron Furnace, which cast cannonballs for the American Revolutionary War and was built, in part, by Thomas Johnson, the first governor of Maryland. 
Right across the road from Cunningham Falls is Catoctin Mountain Park, a 5,810-acre national park with 25 miles of hiking trails, immersive historical exhibits, and four scenic vistas with stunning views of mountains, valleys, and historic towns. The United States Presidential Retreat, Camp David, is located within the boundaries of Catoctin Mountain Park, but is not open to the public.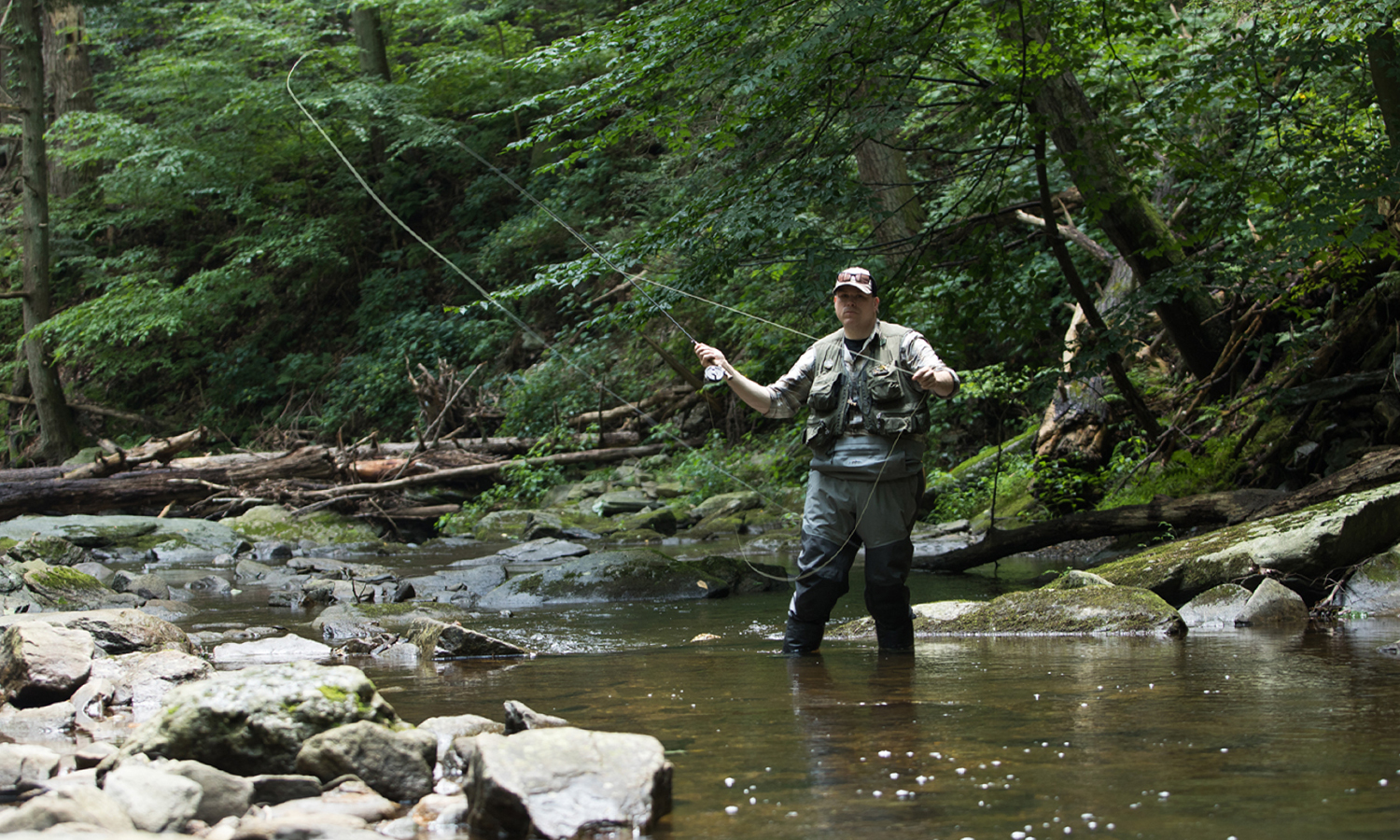 Big Hunting Creek, a premier trout fishing creek that cascades along Route 77 between Thurmont and Cunningham Falls Lake, is another major attraction in this area. It was the first fly-fishing-only stream and the first catch-and-release trout stream in Maryland and has been fished by several U.S. Presidents and guests visiting Camp David.
Frederick
The National Museum of Civil War Medicine in historic downtown Frederick is a can't-miss stop along the Journey Through Hallowed Ground. This multi-level museum has self-guided interactive exhibits highlighting the experiences of doctors, patients, and caregivers during and after the war.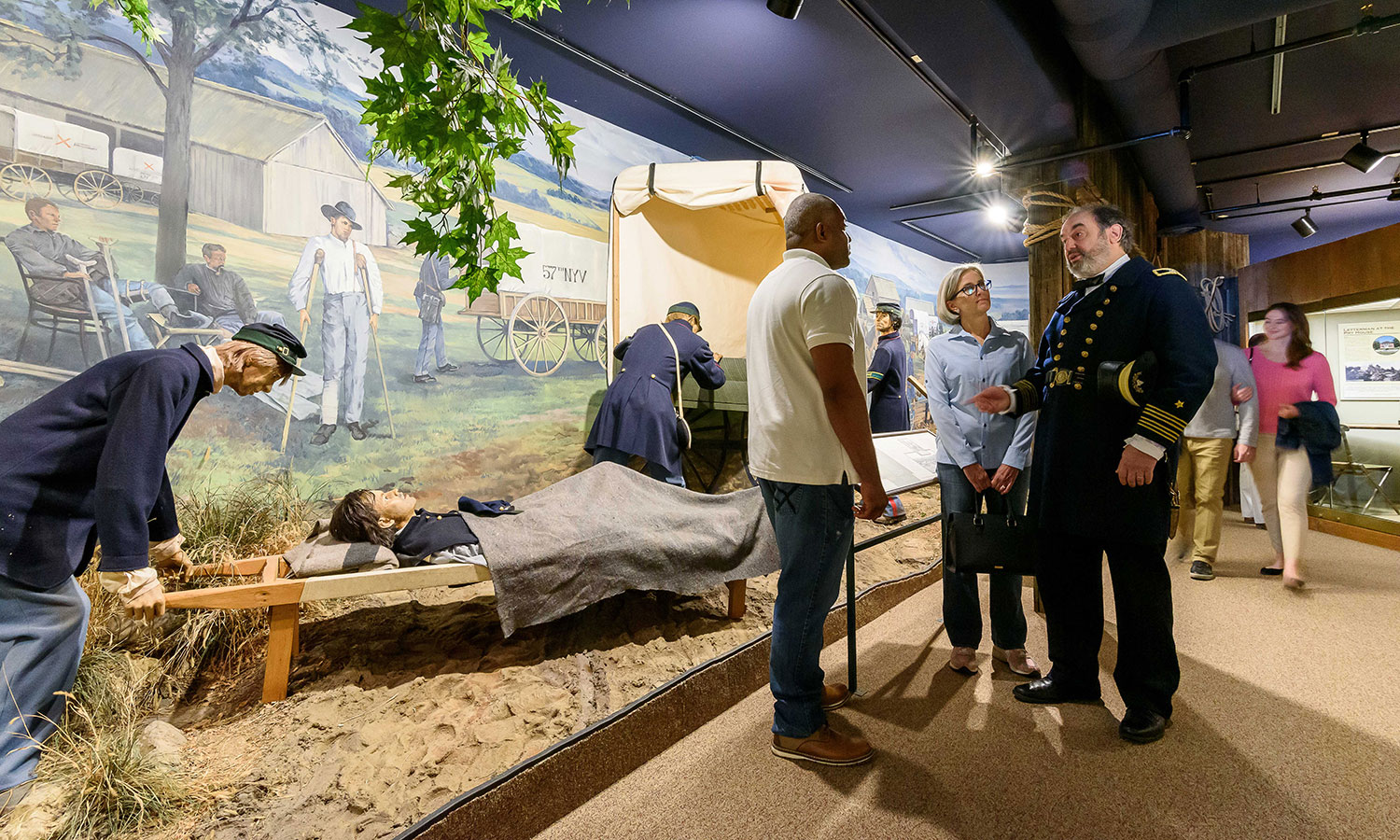 From April through September, visitors can also book downtown walking tours with expert guides from the National Museum of Civil War Medicine to learn how the city became one vast hospital after the Battle of Antietam.  
Just down the street from the museum is a 1926 replica of the house of Barbara Fritchie, the 95-year-old Unionist heroine immortalized in John Greenleaf Whittier's famous Civil War poem. Barbara Fritchie is buried at the nearby Mount Olivet Cemetery. Francis Scott Key, a Frederick native and the author of the U.S. national anthem, "The Star-Spangled Banner," is also buried at Mount Olivet. A monument that marks his grave is located just inside the cemetery's entrance.
About three miles south of the city, you'll find the Monocacy National Battlefield, the site of "The Battle That Saved Washington."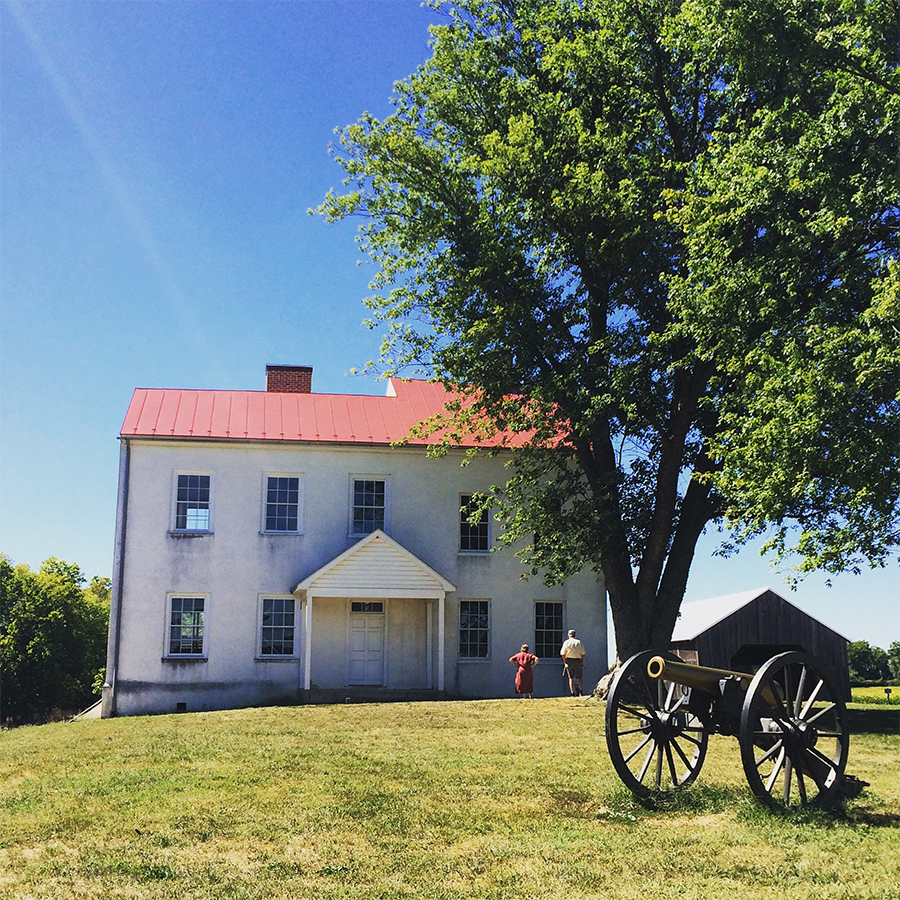 With 1,650 acres of rolling farm fields, historic buildings, and 8+ miles of walking trails along the scenic Monocacy River, this national park is a great place to learn about history and engage with nature.  
Point of Rocks
Point of Rocks is a natural landmark along the Potomac River. It is located about 14 miles south of Frederick on the Maryland-Virginia border.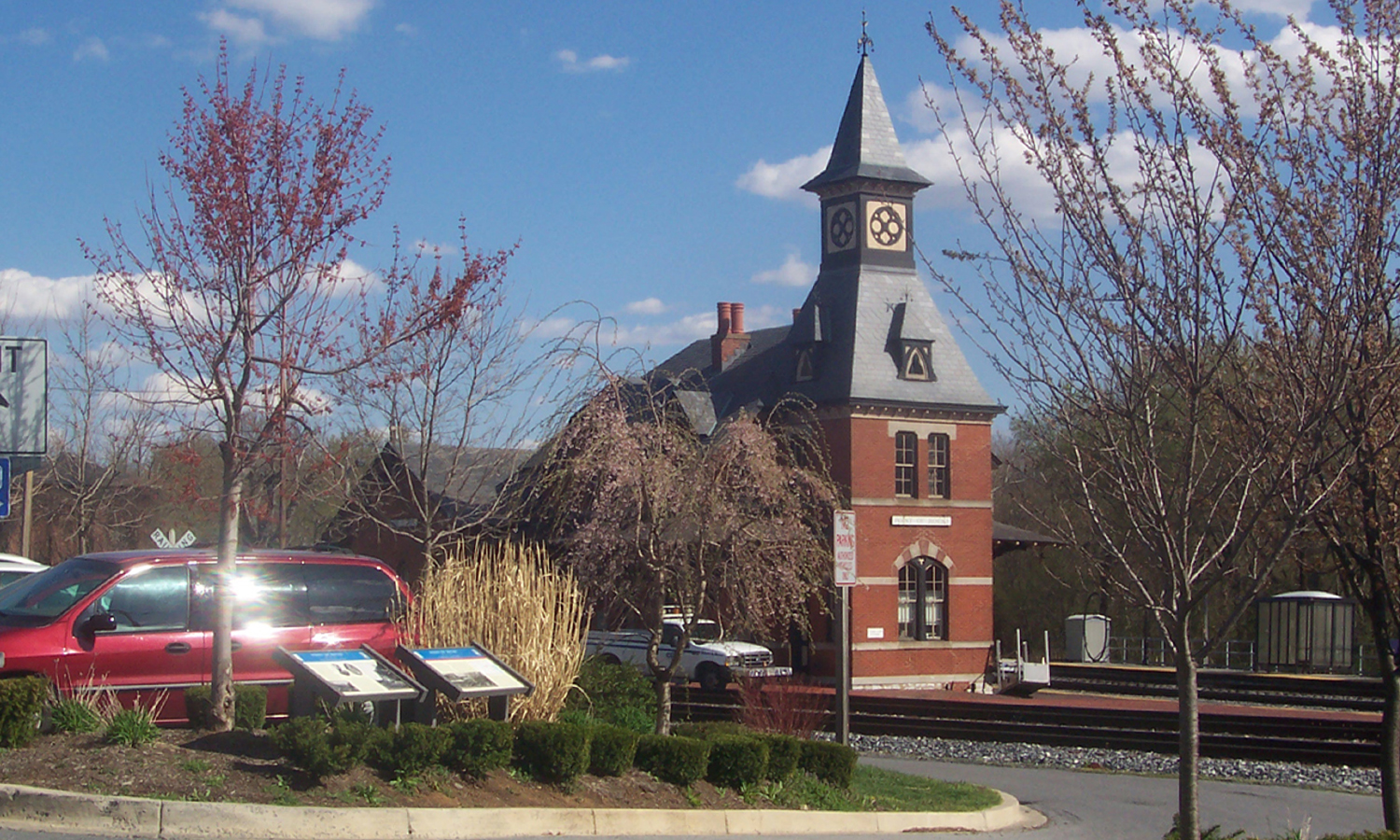 Nearby attractions include the Point of Rocks Train Station, one of the most photographed stations in America, and the Chesapeake and Ohio (C&O) Canal Towpath, a 184.5-mile trail perfect for hiking, biking, and birdwatching.
---
Lead Photo: Walt Bilous/Shutterstock.com
Anna Champagne is an outdoor writer, photographer, and traveler. She can often be found gardening and birdwatching in her backyard and exploring creeks, trails, marshes, and parks with her husband. Anna lives in Frederick County, Maryland. You can learn more about her on her website www.champagneoutdoors.com.